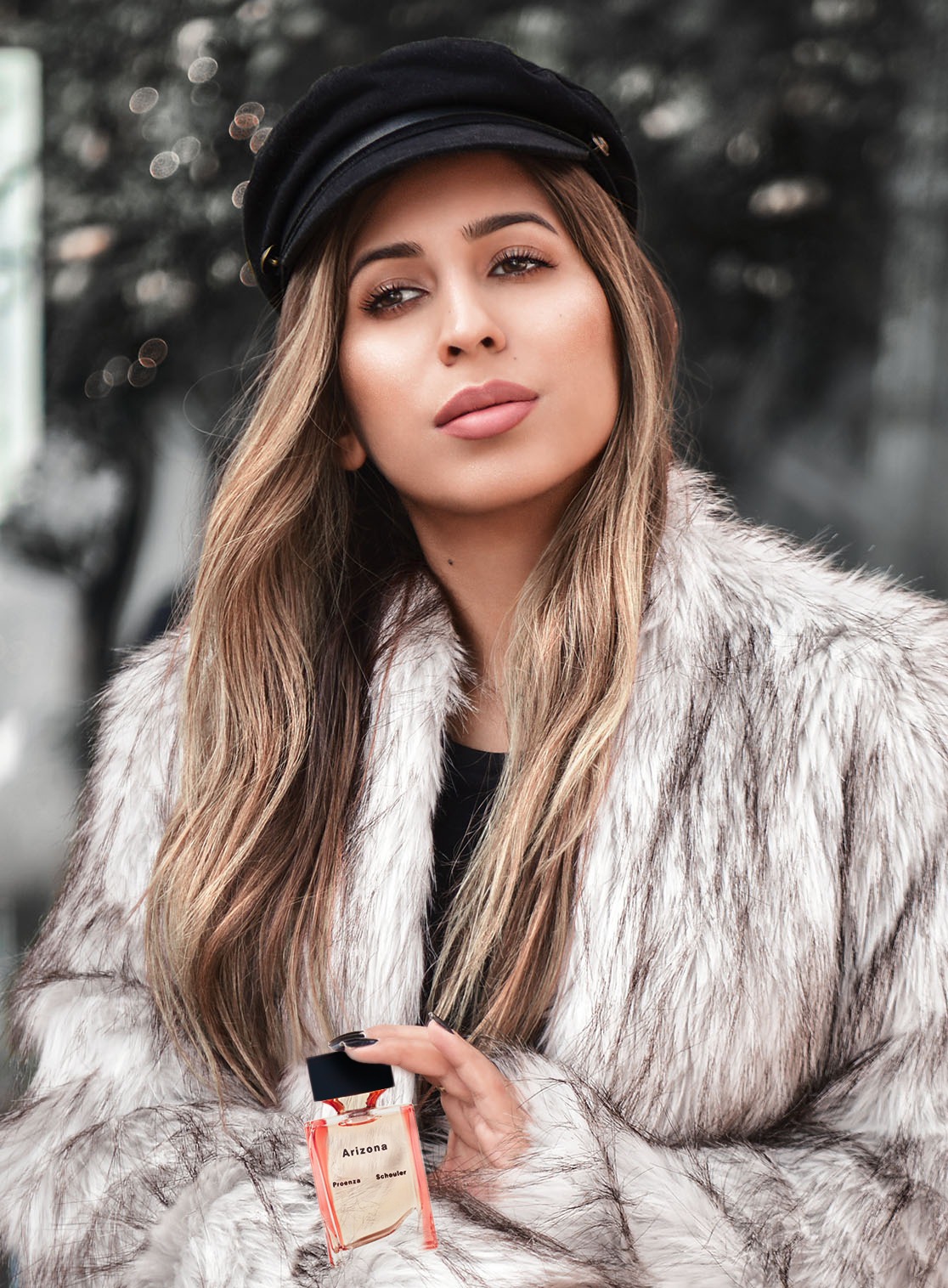 Who wants to smell like everyone else? I pride myself on having a scent that is unique.  That being said, I do like to shake up my options every now and again, particularly as the seasons change.
If you are looking to try a new fragrance that is perfect for spring, you have come to the right place. Selecting a completely new fragrance can be overwhelming with so many options out there. Good perfumes also don't come cheap, so it's important to make up my mind fully before taking the plunge and committing to a new bottle. I have listed a few that are bound to take you by surprise. Most have them have been recently launched.
These new Spring fragrances are fruity, floral, citrusy, and anything but ordinary.
Arizona is a feminine scent that's not too sweet or floral thanks to an unusual mineral note. Arizona is a feeling of adventure. A place of beauty and mystery.
Herrera's idea of a 'good girl' isn't for the fainthearted. It's bold, lively and fierce (with tonka and coffee) and unapologetically sexy. That goes for the bottle too, an ankle-breaking black stiletto. It has quickly become one of my favorites.
3. Issey Miyake L'Eau D'Issey Pure Nectar
Inspired by the moment a petal blooms into a flower, this fragrance hits the skin as a fresh and light aroma and opens up into a powerful, rose-filled beauty.
4. Hermes '24 Faubourg' Perfume for Women 
Top notes of white flowers, with plentiful woods, warm vanilla & ambergris.  A classy, earthy scent with great staying power.
Vanilla led fragrances can often end up a bit sickly, but not this one. That'll be the roasted barley, smoky coffee, spicy saffron and intense myrrh, all dressing the sweet vanilla up in a sophisticated coat.
The freshest, most modern take on a rose perfume for people who usually despise the classic note.
7. Oscar De La Renta Bella Blanca
Bella Blanca combines the dewy floral scent of wet freesia with the luxurious allure of jasmine sambac before settling to creamy sandalwood.  A sensual fragrance, mesmerizing the senses & I absolutely love the bottle, it is literally covered in white flowers.
Don't forget to share with me which one would you like to try, out of these.
Adi xx