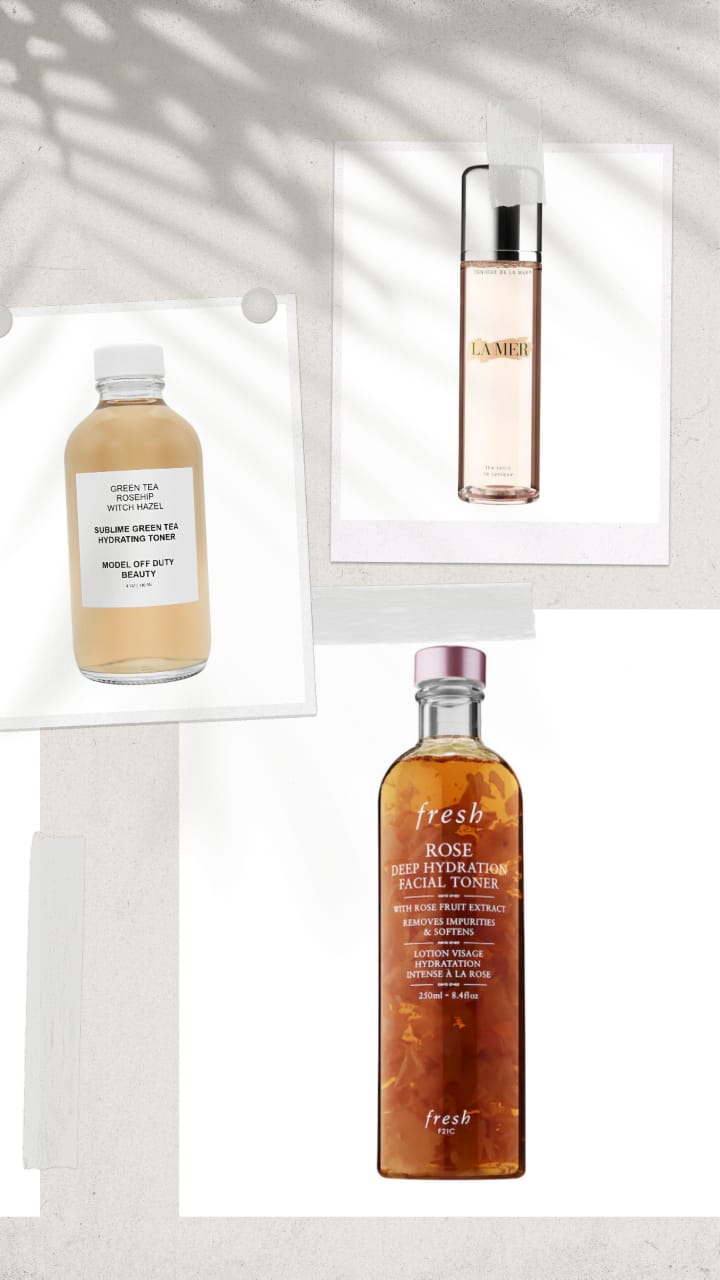 While you are desperately addicted to your cleanser and moisturizer, you are missing out on an underrated yet super essential skincare product that can heal your dry skin. Want to know what this unmissable product is and why is it so essential? Read on!
This liquid-based product has had a rough past, but it has made a revolutionary comeback. We know, you have figured it out by now. Yes, we are talking about a facial toner. A facial toner for dry skin is the ultimate skincare product that preps your skin for better absorption. But that's not all a toner does. A hydrating toner is a boon for anyone with dry skin. Along with that, it works to balance your pH levels, shrinks your pores, and refreshes your skin. In fact, toners also have the capability of soaking up all the excess oil which helps in the prevention of any acne flareups. Your parched skin craves a hydration-filled toner. All you need to do is scroll and pick your favorite toners for dry skin from our exclusive recommendations to quench the thirst of your skin.
Hey, wait up! Before you dive into the list of our favorite toners, we are going to let you in on a secret. You need to apply your toner when your skin is still damp. Yes, this makes your toner ten times more effective and penetrates better. Happy toning!
5 Toners For Dry Skin To Try In 2021
Model Off Duty Beauty Sublime Green Tea Hydrating Toner
This Model Off Duty Beauty toner is our top pick for excessively dry skin. In fact, Model Off Duty Beauty is the best the skincare industry has to offer. This brand offers cleaner, better and safer versions of all skincare products. This toner is made up of 100% clean, natural, and vegan ingredients like witch hazel, green tea, and rosehip which makes it safe and effective. You need this facial toner to essentially hydrate and rejuvenate your dry skin without any side effects.

Amorepacific Moisture Bound Skin Energy Hydration Mist
Another hydrating product for your dry skin is this Hydration Mist by Amorepacific. Filled with the powers of lotus, bamboo sap, and green tea extract, this product can help you in getting rid of any dullness, dryness, and unevenness. This Korean product can help you revive your desperately dehydrated skin in a matter of seconds.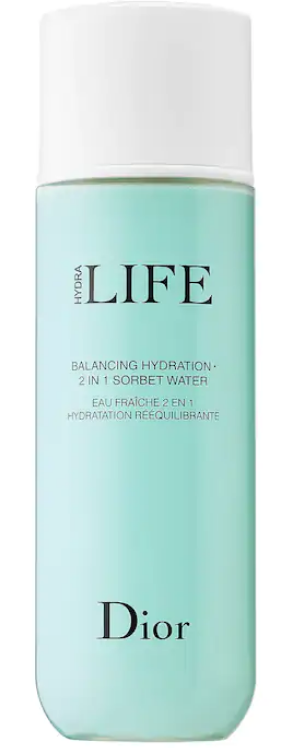 Dior Hydra Life Balancing Hydration 2 in 1 Sorbet Water
Another hydration-filled product we love is this Hydra Life Balancing Hydration 2 In 1 Sorbet Water by Dior. This toning lotion is magical. It is formulated with a prebiotic that tirelessly works to rebalance and hydrate the skin. This toner for dry skin helps in managing enlarged pores, oiliness, and dryness. Pick this for soft, smooth, and grease-free skin.

Fresh Rose & Hyaluronic Acid Deep Hydration Toner
Another everyday toner that we recommend is this gentle toner by Fresh. Infused with real rose petals along with skin-loving hyaluronic acid, this toner works to visibly reduce the size of your pores while intensely hydrating your skin. Suitable for all skin types, this product helps in getting rid of any dryness, unevenness, and dullness.

This nourishment-filled toner by La Mer is meant to tone and refresh your skin. This can be an effective step after cleansing to prep your skin for the next steps. Suitable for all skin types, this product eliminates any dryness, dullness, and unevenness while essentially hydrating your skin.
Up Next: All you need to know about witch hazel in skincare