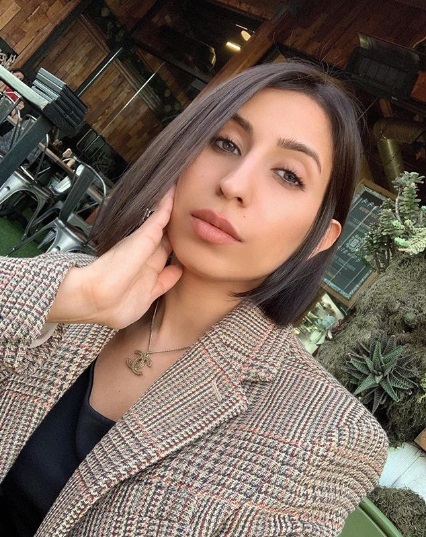 It is no secret that hyaluronic acid is one of the most hydrating ingredients of all time. As a matter of fact, hyaluronic acid promotes intensive hydration and skin repair. Plus, it offers protection against sun damage and damage due to free radicals. When it comes to hyaluronic acid-filled skincare, I have tried everything; some products work while some did not. However, this hyaluronic acid eye cream hydrated my skin like never before.
I am talking about the Supercharged Brightening Eye Cream by Model Off Duty Beauty. Not only is this cream full of hyaluronic acid, but it is also a reservoir of ultra-nourishing ingredients like rooibos, olive, and jojoba.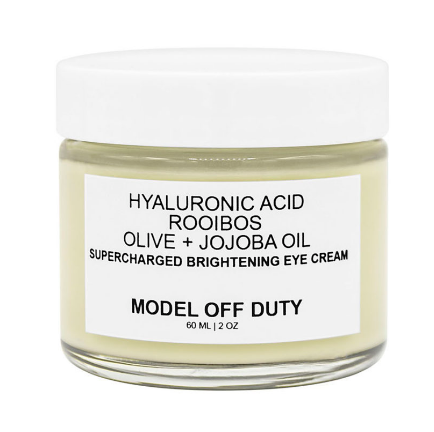 Model Off Duty Beauty Supercharged Brightening Eye Cream
I have combination skin, so when dealing with hydrating skincare, I have to be really vigilant. That means I cannot just pick any oily skincare product because it may do more harm than good. However, I had to deal with my dry patches without irritating my T-zone.
Why Do I Love This Cream?
This hyaluronic acid-filled eye cream holds the power to hydrate the skin while delivering plenty of anti-aging benefits. In fact, this cream has the power to adequately moisturize the area around my eyes. It is the perfect pick to stave off any signs of dryness and fine lines. Plus, I am told this cream works to delay signs of skin thinning, darkening, and other signs of aging.
Top Ingredients & Benefits
Hyaluronic Acid – Filled with the powers of all-natural hyaluronic acid this cream works to deliver a revitalized complexion for softer, smoother, younger, and radiant skin.
Rooibos – Rooibos is rich in antioxidants. It works to protect the skin from any damage due to free radicals and the environment. Plus, it is anti-aging as well.
Olive Oil – Another great ingredient in this cream is olive oil. It is filled with the powers of squalene, which delivers extra smooth and a well-protected complexion.
Jojoba Oil – This cream is filled with anti-inflammatory and hydrating properties that work to treat any signs of dry patches, chaffing, chapping, redness. All thanks to jojoba oil. It boosts the overall rejuvenation process of the skin.
Why Do I Recommend This Cream?
This cream is efficient, safe, and 100% reliable. It is the perfect pick to get rid of any dryness, puffiness, and dark circles as well. In fact, it has played a prime role in delivering a bright and even-toned-looking complexion. Frankly, it's totally worth my time and my money because it is all I need for a well-balanced complexion. That means it works without making my face too oily. Plus, it is 100% natural clean, vegan and free from any questionable ingredients.