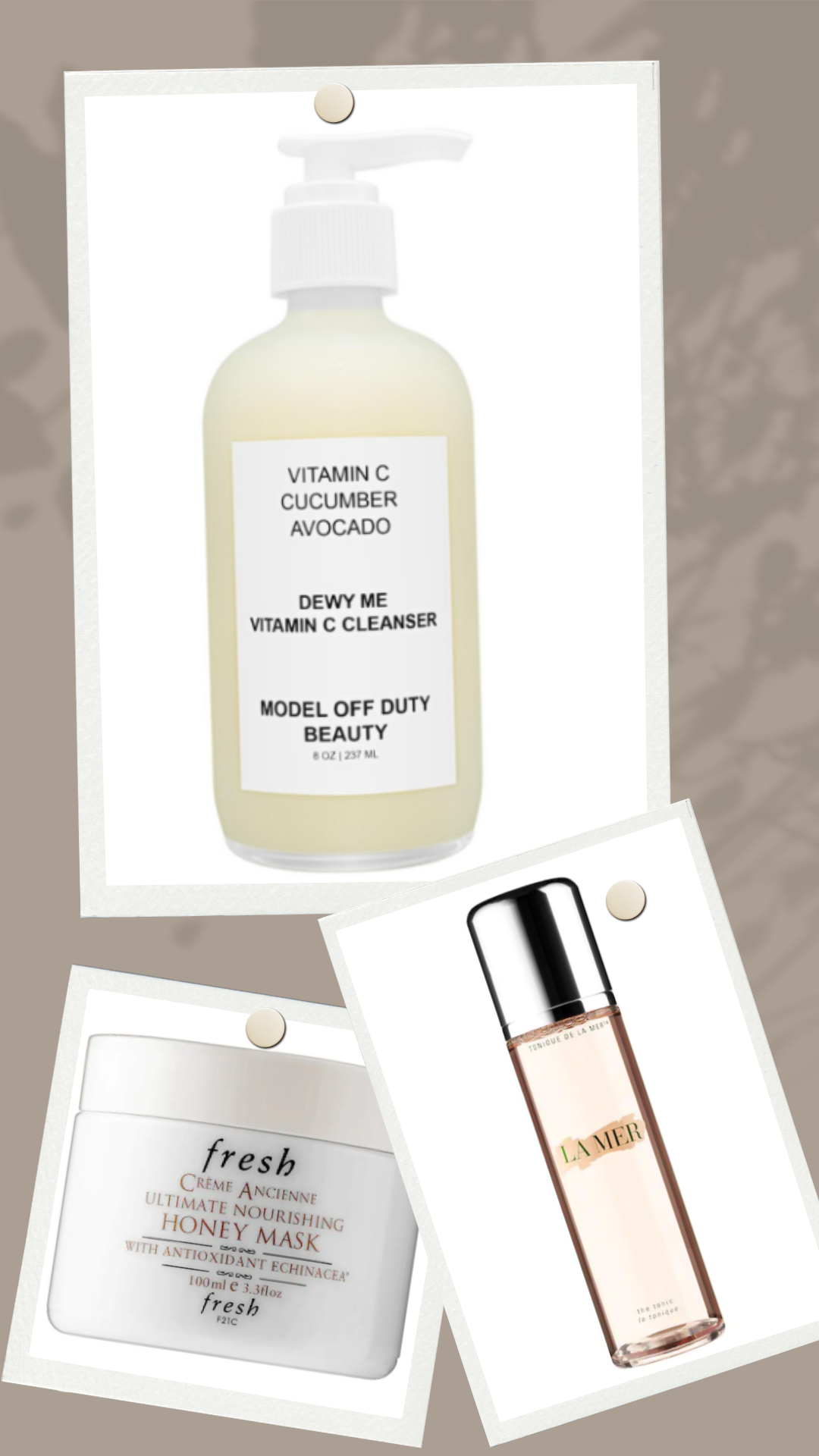 Have you ever caught yourself scrolling on Sephora in the middle of the night only to find overpriced products? Well, we don't know about you; but we sure have had our share of endless scrolling. Lucky for you those sad nights inspired us to curate the ultimate beauty shopping guide.  
There are countless skin care products; naturally, you stumble upon the dreadful question, "Do I really need a facial mist? And a toner? Or the pricey bottle of facial oil? Well, we have got all the right answers. Whether you're looking to upgrade your existing routine or looking for a brand-new routine, we've got you covered. Read on to find out how to master your skincare shopping sesh without an incredible list of beauty basics.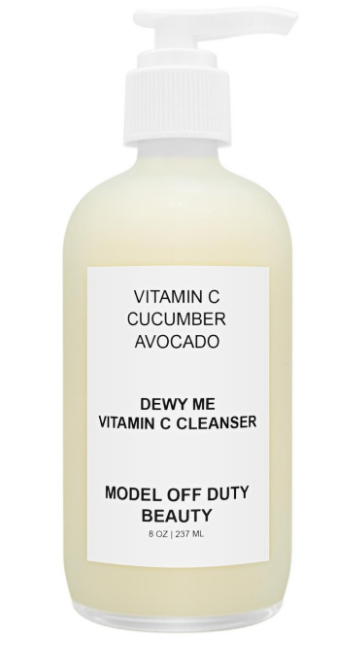 Model Off Duty Beauty Dewy Me Vitamin C Cleanser
The first product on your beauty shopping list has to be a facial cleanser. But you want to make sure you are picking the right product; you need a product that's effective, gentle, hydrating, and safe for the skin. If there's one cleanser that ticks all the right boxes, it has to be the Dewy Me Vitamin C Cleanser by Model Off Duty Beauty Cleanser. Curated with naturally sourced gentle but invigorating ingredients like vitamin C, cucumber, and avocado, this cleanser is the perfect product to kickstart your routine. Not only does it deliver a brighter and well-cleansed complexion, but it is also 100% natural, clean, and vegan, which makes it suitable for all skin types.

The second product on your regimen, as well as your skincare shopping list, has to be a toner. We highly recommend this toner by La Mer. This toner is filled with the power to help you get rid of your dead skin cells to deliver a rejuvenated complexion. You must add this toner into your regimen to revive your lackluster skin while prepping it for better absorption.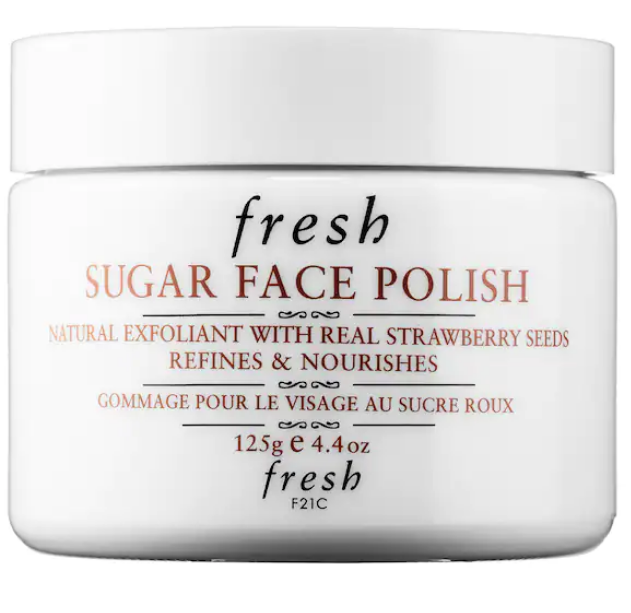 Fresh Sugar Face Polish Exfoliator
Believe it or not, your skincare routine isn't complete without weekly exfoliation. If you are not sure, which exfoliator to pick, we highly recommend the Sugar Face Polish by Fresh. This natural exfoliant is filled with the powers of real strawberry seeds., brown sugar, plum seed oil, and grape seed oil. Add this face polish into your for incredibly refined and nourished skin.
Model Off Duty Beauty Ceramide Super Flawless Serum
If you want your skincare routine to be a grand success, you have got add a facial serum into your routine. Our all-time favorite facial serum is this Ceramide Super Flawless Serum by Model Off Duty Beauty. This clean beauty serum is curated with the powers of all-natural ingredients like ceramide, vitamin C, and hyaluronic acid. You must add this game-changing clean beauty facial serum into your routine to instantly transform your entire regimen.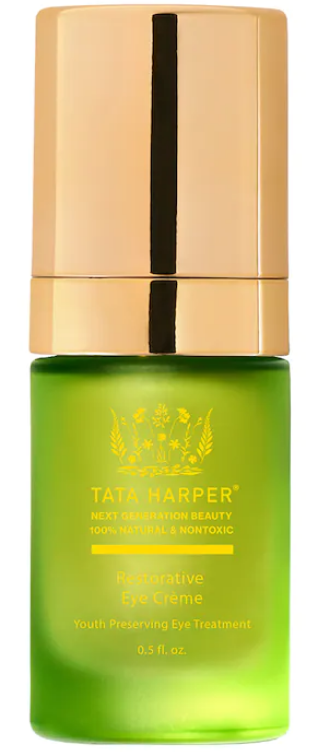 Tata Harper Restorative Anti-Aging Eye Cream
If you do not have an eye cream on your beauty shopping list, you are doing it wrong. Trust us; you cannot do better than this Restorative Anti-Aging Eye Cream by Tata Harper. Curated with all-natural peptides sourced from Spanish Lavender, this natural eye cream is just the perfect anti-aging pick for the delicate skin around your eyes.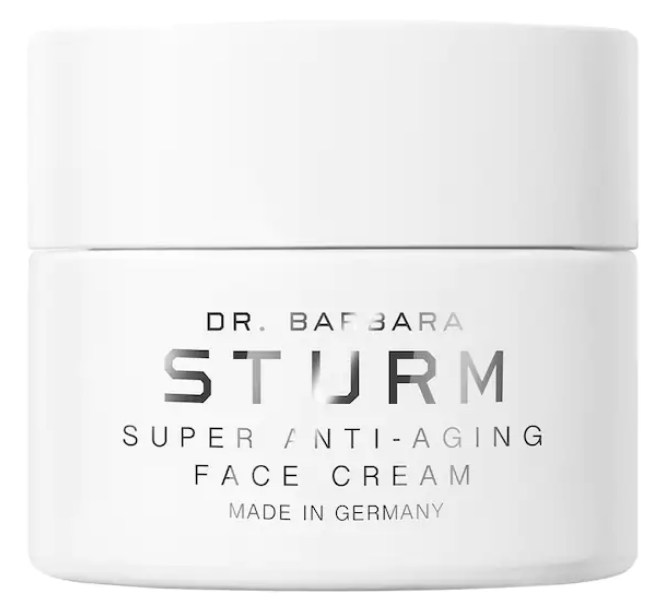 Dr. Barbara Sturm Super Anti-Aging Face Cream
Adding a good moisturizer into your routine is simply a no-brainer. We highly recommend this anti-aging face cream if you want to achieve instant but long-term results. This face cream has the power to deliver significantly supple and smooth-looking skin that's well hydrated.

Caudalie Premier Cru Anti-Aging Precious Oil
Oils are like applying the smoothest silk to your skin, and this precious oil by Caudalie is an extraordinarily luxurious oil that works to heal a number of skincare woes. Add this glow-giving oil into your daily routine to get rid of any dehydration, fine lines, and dullness without any greasy feeling.