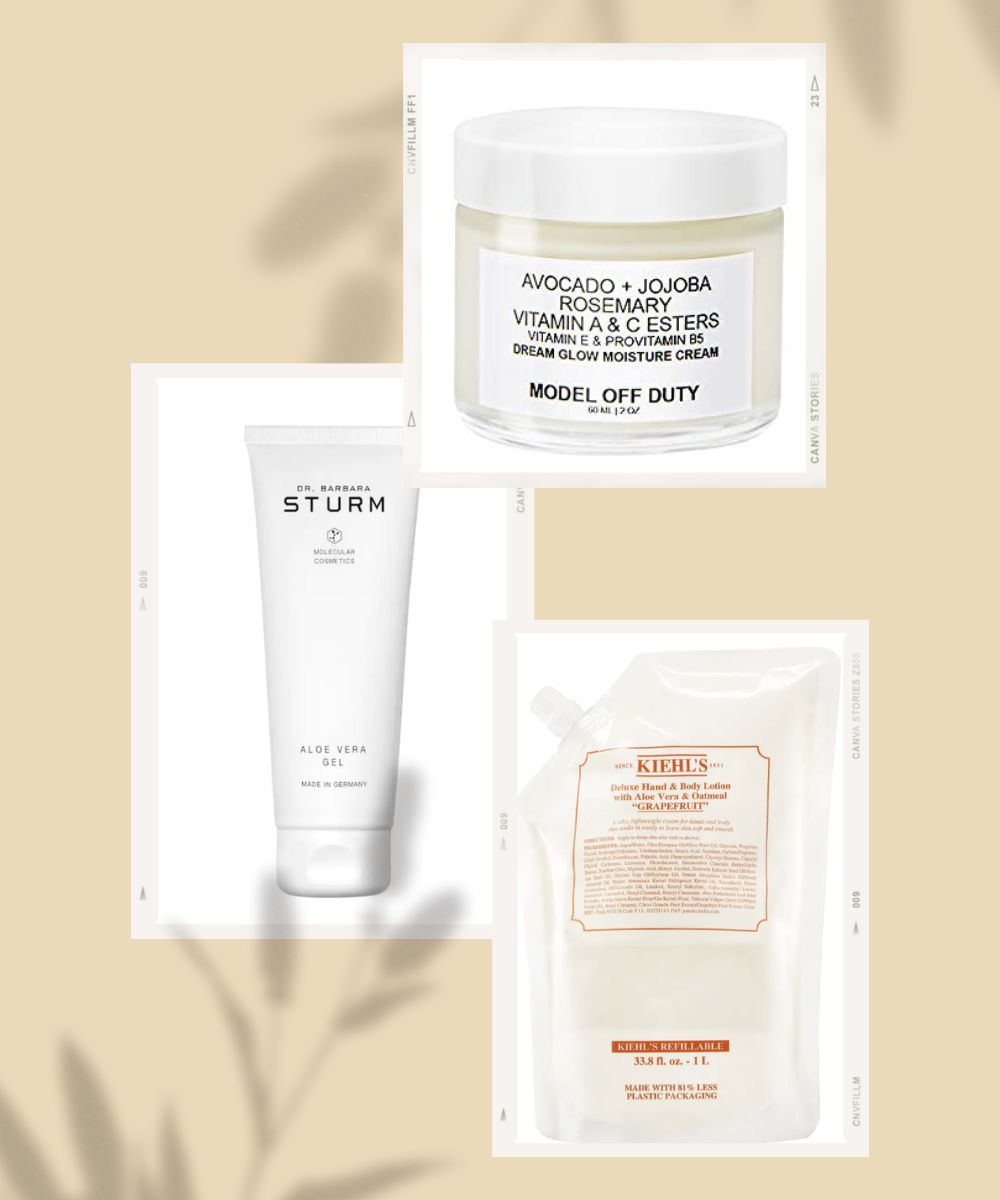 Aloe vera has been a household name for decades now, given the many benefits, it holds for almost everything. It's popularly used in herbal remedies for a variety of skin conditions, including minor ailments. The soothing nature of aloe vera takes care of sunburns and small cuts as well. It works almost miraculously on skin conditions like acne, eczema, and a lot more. The aloe vera that is used in skincare products comes from plants of the same name. Using the leaf directly might not be convenient for many, which is why gels and other products infused with aloe vera are much better when you're on the go.
Aloe vera is significantly beneficial for dry and oily skin as it absorbs easily, keeping your skin moisturized and generously hydrated. It can also work effectively on cuts, cold sores, and psoriasis when you require urgent relief. It's safe enough to use aloe vera topically as it rarely causes harm, but it's always safer to check with an expert first.
Now, not everyone has an aloe plant lying around in the house. That's why we have found seven aloe vera-infused skincare products that can offer all the goodness of aloe vera to your skin in just a few applications. Trust me, these skincare products are as cool as they look, literally.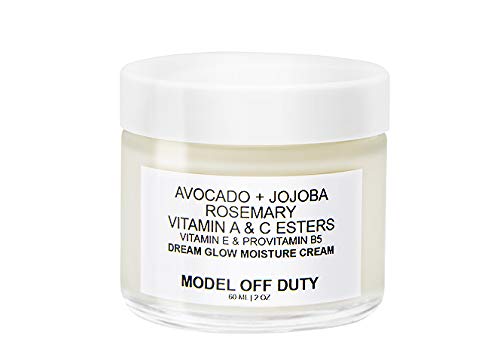 Model Off Duty Beauty Dream Glow Moisture Cream
Your skin needs to feel rejuvenated every now and then. The Dream Glow Moisture Cream will do just that. It's a luxurious formula with ingredients that have been carefully selected to soothe and protect your skin. This concoction leaves your skin feeling smoother than ever with a healthy glow while targeting concerns of aging and dark spots.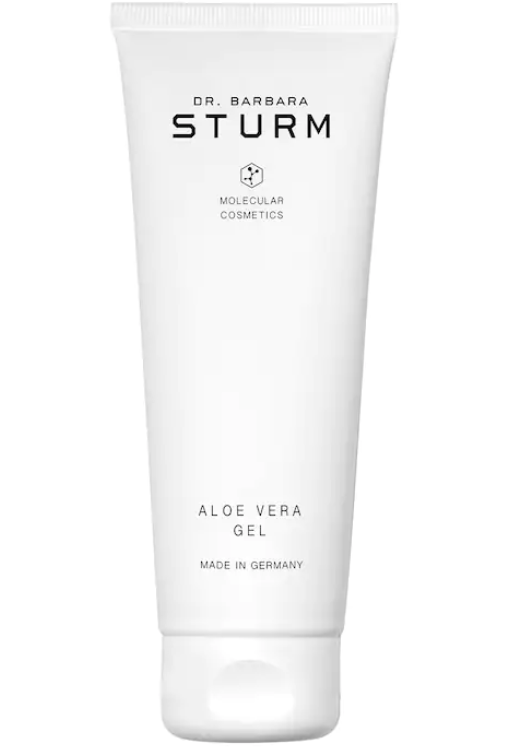 Dr. Barbara Sturm Aloe Vera Gel
Perfect for your pampering session at home, this aloe vera gel will give you soft and smooth skin for days. Infused with aloe vera, it moisturizes and cools your skin, making it feel hydrated and as plump as possible. It also retains the elasticity in your skin, keeping it firm and smooth.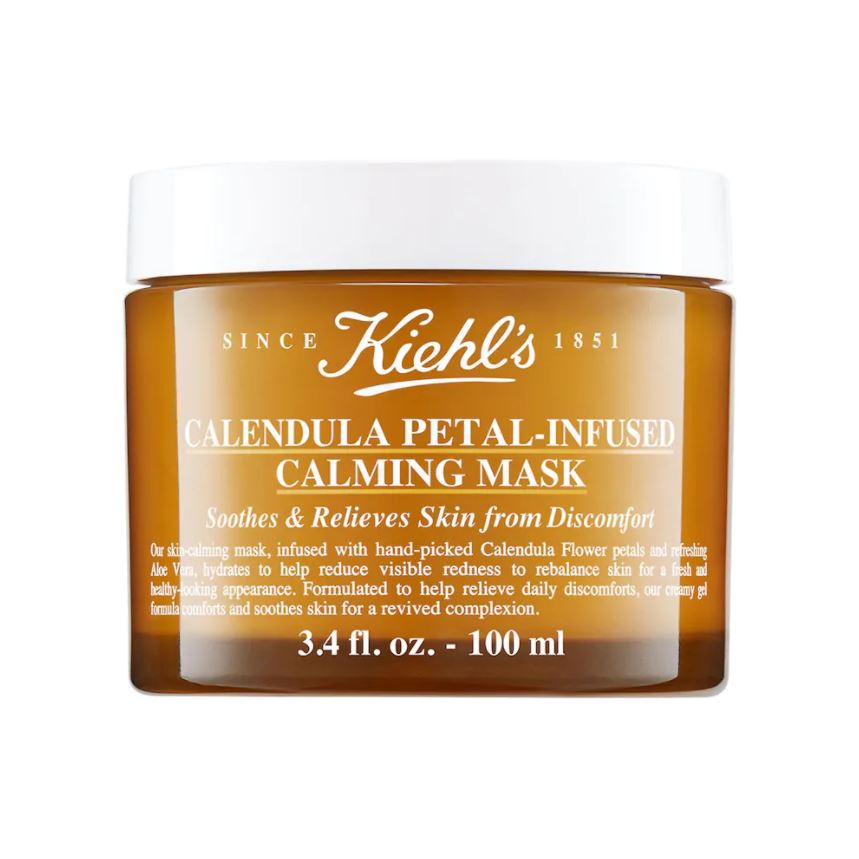 Kiehl's Since 1851 Calendula Petal-Infused Calming Mask with Aloe Vera
A hydrating and calming face mask that revitalizes your complexion from the first use. If you have skin that experiences discomfort like dryness and redness, this mask will surely work its wonders immediately. Loaded with aloe vera, it locks in the moisture of your skin, keeping it hydrated, and the calendula extract calms even the roughest skin.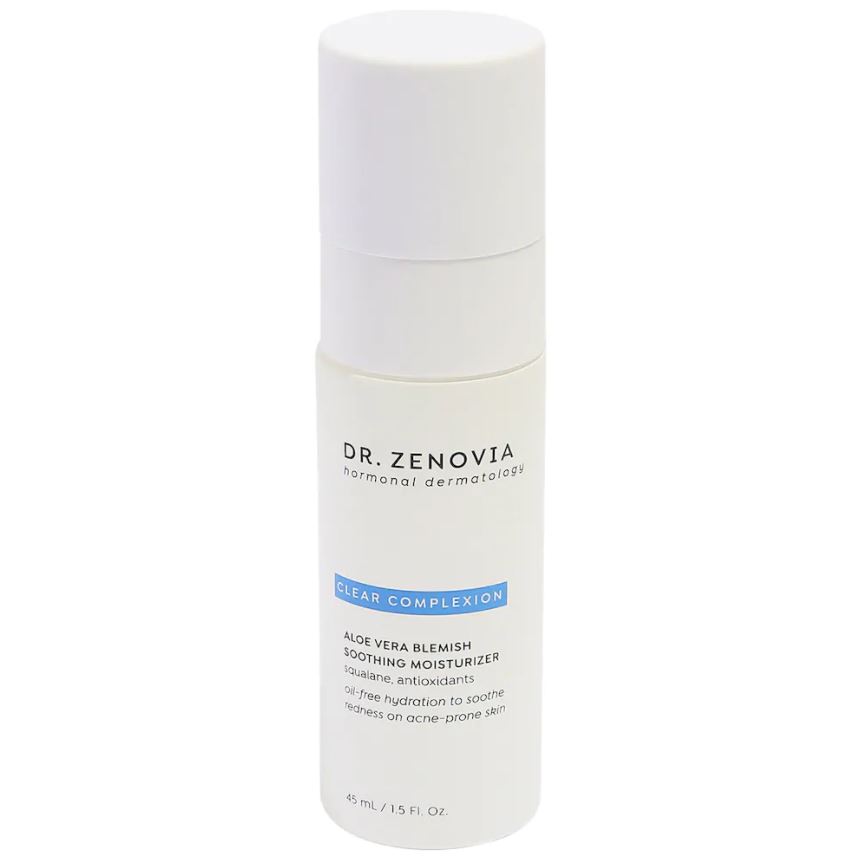 Dr. Zenovia Skincare Aloe Vera Blemish Soothing Moisturizer
A lightweight lotion that helps reduce the appearance of redness to ensure a smoother texture on your skin. This formula is infused with medical-grade aloe vera that provides the required antioxidants, including vitamins A and C, specifically for hormonally imbalanced skin. It restores a healthy complexion while ensuring that your skin remains hydrated.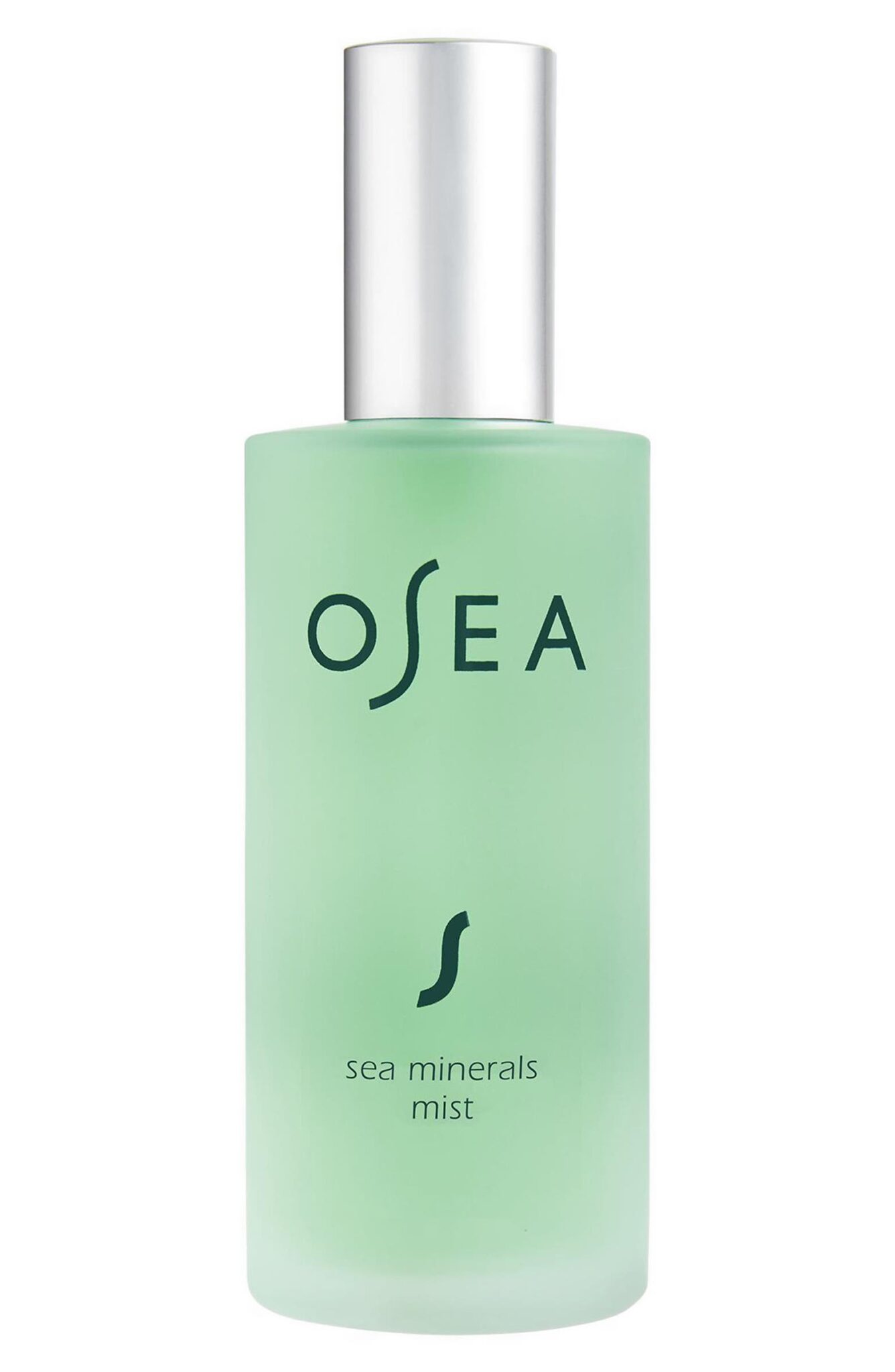 Inflamed skin can cause an unimaginable amount of itchiness and dry skin. In this case, aloe vera works wonderfully well to keep your skin hydrated, ensuring it doesn't feel discomfort and redness. This toning facial mist infused with aloe vera adds a generous helping of moisture to your skin, keeping it undeniably soft and plump. Spritz it whenever you want to feel refreshed or set your makeup.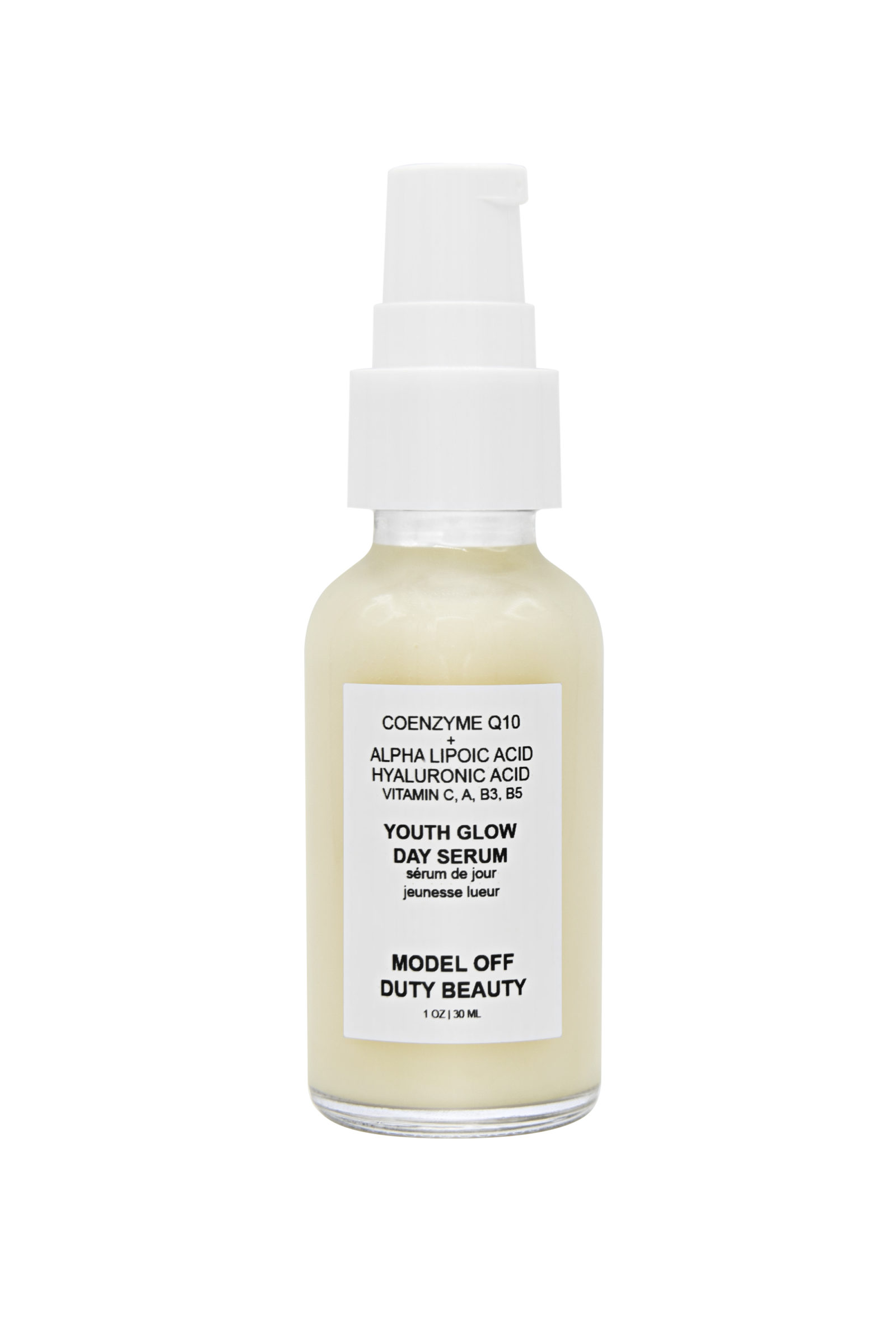 Model Off Duty Beauty Youth Glow Day Serum
Ensuring your skin stays as youthful as ever just got easier with the Youth Glow Day Serum. Your skin will be smoother and firmer from the first use. Formulated with aloe vera, which is a natural astringent, this serum cleanses your skin thoroughly and reduces pore size. It also contains hyaluronic acid that keeps your skin hydrated and equally contributes to the anti-aging process.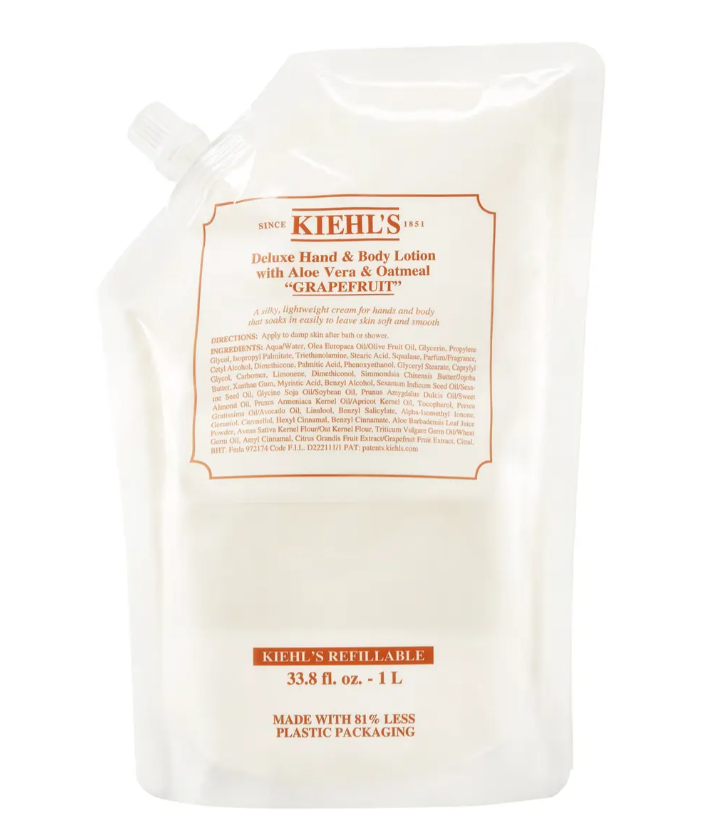 Kiehl's Since 1851 Grapefruit Hand & Body Lotion with Aloe Vera & Oatmeal
If you are looking for a calming skincare product, you need to get this silky, lightweight aloe vera-infused cream for your hands and body. Along with that, it's filled with the powers of oatmeal and grapefruit as well.