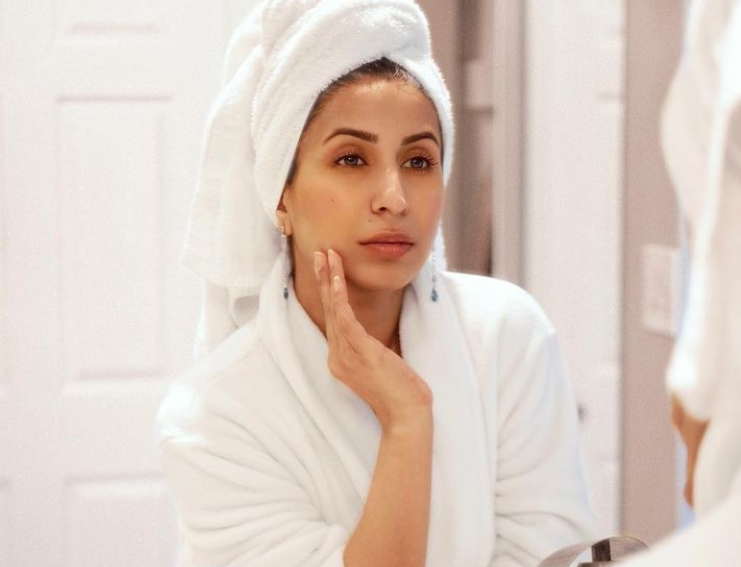 Unfortunately, we usually associate the word oil with oily skin which further reminds us of breakouts, blackheads, whiteheads, and acne. That's actually sad because oils are healthy and there are innumerable benefits of facial oils. It is only out of habit and fear that we tend to nurture our terrible assumptions about these magical skincare products. But today, I am here to change your mind because facial oils are incredibly skin-loving. (And don't worry, good facial oils do not lead to breakouts!)
Believe it or not, facial oils are the missing step in your daily skincare routine that can transform your skin. Facial oils are not greasy (If you pick the right ones!). Rather, they hold the power to balance the oil production in your skin. Also, not all facial oils are meant to moisturize. Just like serums, different facial oils target different skincare issues. While some are simply meant to nourish your skin, others can be a boon for your acne-pone skin. However, there are a few oils that may serve as irritants for your skin. That is why you need to conduct a patch test before incorporating even the best facial oils. That's precisely why I have curated a list of my personal favorite facial oils. But, before that let's find out why do you need facial oil into your routine.
In fact, if you have been too nervous about adding a facial oil into your regimen? Well, you are in luck, because I have curated a list of the top 7 benefits of face oils. All you need to do is scroll.
Top Benefits Of Facial Oils
#1 Reduces Signs Of Aging
Facial oils work by protecting the skin from any free radical damage. Plus, they also eliminate any dryness and balance the oil production in the skin to eliminate any fine, lines, wrinkles, dark circles, and spots. As a matter of fact, several oils are power-packed with antioxidants to nourish the skin. However, if you have super-greasy skin, go for non-comedogenic, lightweight oils.
#2 Eliminates Dryness
Facial oils have the power to heal damaged, dry, flaky, or rough skin. As a matter of fact, they are better at hydrating the skin than any moisturizer or lotion. They work to soften your skin and heal even the driest areas of your skin.
#3 Protects The Skin
Face oils have the power to penetrate the deepest layers of your skin. It seals in the moisture to deliver well-hydrated skin. It also helps in the elimination of any toxins. Along with that, it helps in the strengthening of the natural protective barrier of the skin and offers protection from pollution and smog.
#4 Acts s a Primer
One of the benefits of face oils is that they can also serve as the perfect primer for your makeup. You need to pick quick-absorbing oils. They can help you by keeping your face well-hydrated while giving you an instantly plump appearance. Facial oils can, in fact, be used as the perfect canvas for a smoother makeup application.
#5 Shrinks Pores
If you have enlarged pores, you need to add a facial oil to your daily regimen. Premium-quality facial oils have the power to unclog the pores and minimize their appearance. Oils can make your pores significantly smaller and less noticeable.
#6 Calms & Soothes The Skin
If you have rashes, redness, or inflammation, you need to pick facial oils that are anti-inflammatory in nature. They hold the power to soothe irritated or stressed skin. In fact, oils are fabulous at reducing the symptoms of serious skin concerns like rosacea as well.
#7 Heals Acne-Prone Skin
As unbelievable as it sounds, facial oils have the power to heal acne. People are usually scared that oils may cause acne, but as a matter of fact, facial oils can help in delivering balanced oil production. They have the power to reduce natural oil production which helps in managing acne-prone skin.
Product Recommendations
Right From My Routine To Yours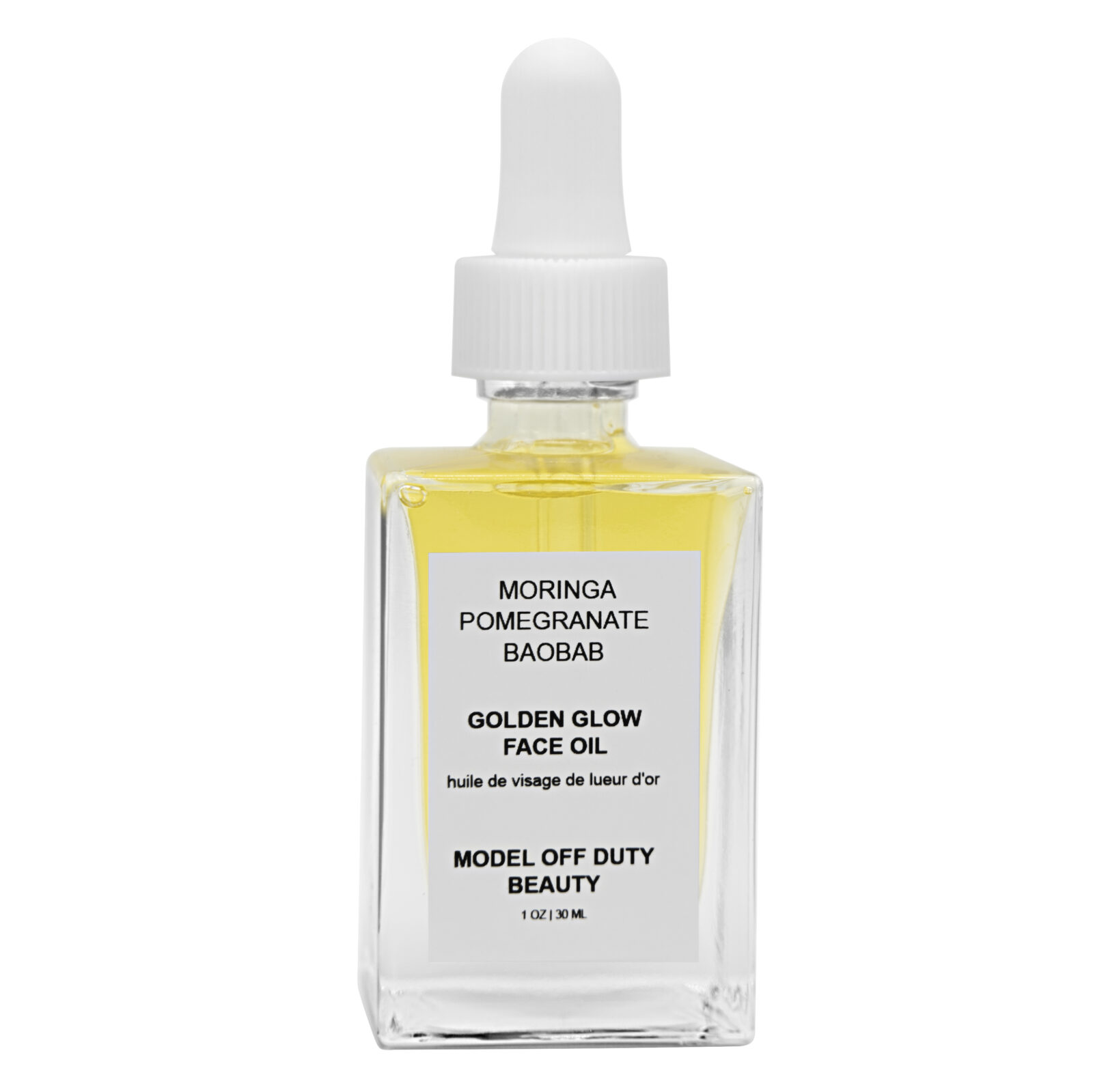 Model Off Duty Beauty Golden Glow Face Oil
If you want all the benefits of face oils into your regimen in the safest way possible, you must incorporate this facial oil into your regimen. It delivers replenished skin and a golden glow. With the powers of exceptional superfoods like moringa, pomegranate, baobab, and argan, this facial oil can hydrate your skin and balance natural oil production. Pick this oil for its anti-aging, antiseptic, as well as anti-inflammatory properties.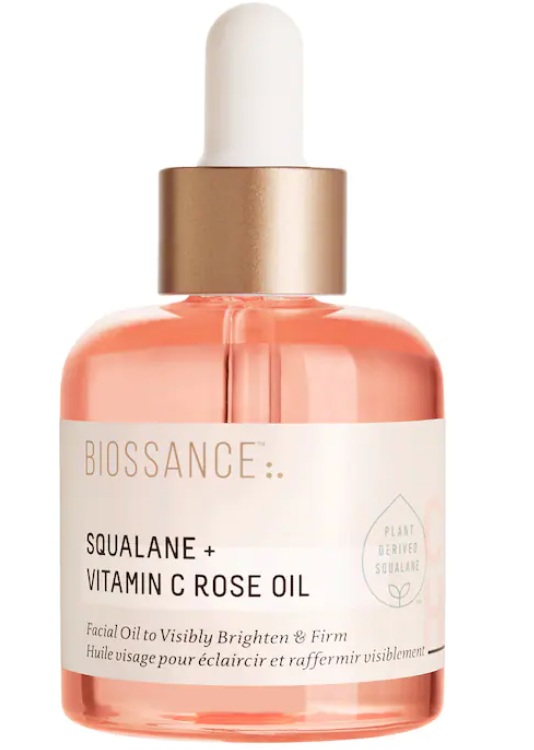 Biossance Squalane + Vitamin C Rose Oil
Pick this hydrating face oil to introduce the goodness of vitamin C, squalane, and rose oil into your regimen. This gentle facial oil is suitable for all skin types. It aims to effectively brighten and firm your skin. If you want well-nourished skin and a radiant complexion, you must pick this oil right now.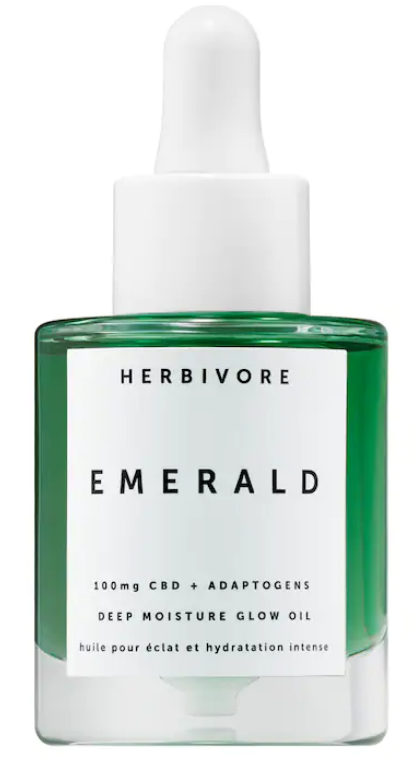 Herbivore Emerald CBD + Adaptogens Deep Moisture Glow Oil
If you have damaged or stressed skin, this soothing facial oil can effectively calm and soothe your skin. As a matter of fact, this oil delivers results right from the first application. This oil is like a reset button. It can give you another chance to eliminate the skin's inflammation once and for all. It is all you need for brighter and healthier-looking skin.

This multitasking facial oil can help your skin by flooding it with all the essential hydration. Along with that, it also helps in firming the skin as well as eliminating fine lines and deep wrinkles. It is suitable for all skin types and is just the best way to achieve brighter and glowing skin.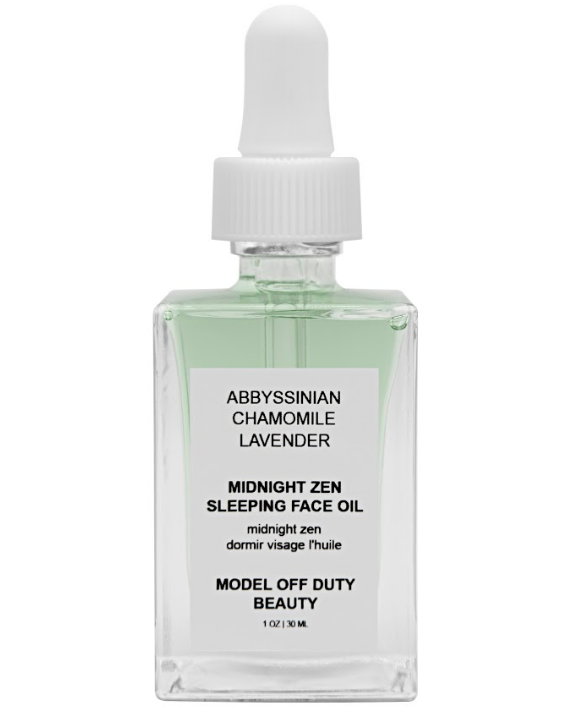 Model Off Duty Beauty Midnight Zen Sleeping Face Oil
The Midnight Zen Sleeping Face Oil by Model Off Duty Beauty is all you need to achieve better and youthful-looking skin. If you want your nightly regimen to end with a soothing feeling, you must consider adding this oil. With mood-boosting components like lavender and chamomile, this all-clean oil is all you need to achieve absolute relaxation.
Up Next: 7 Gluten-Free Products That Are The Key To Healthy, Glowing Skingimen