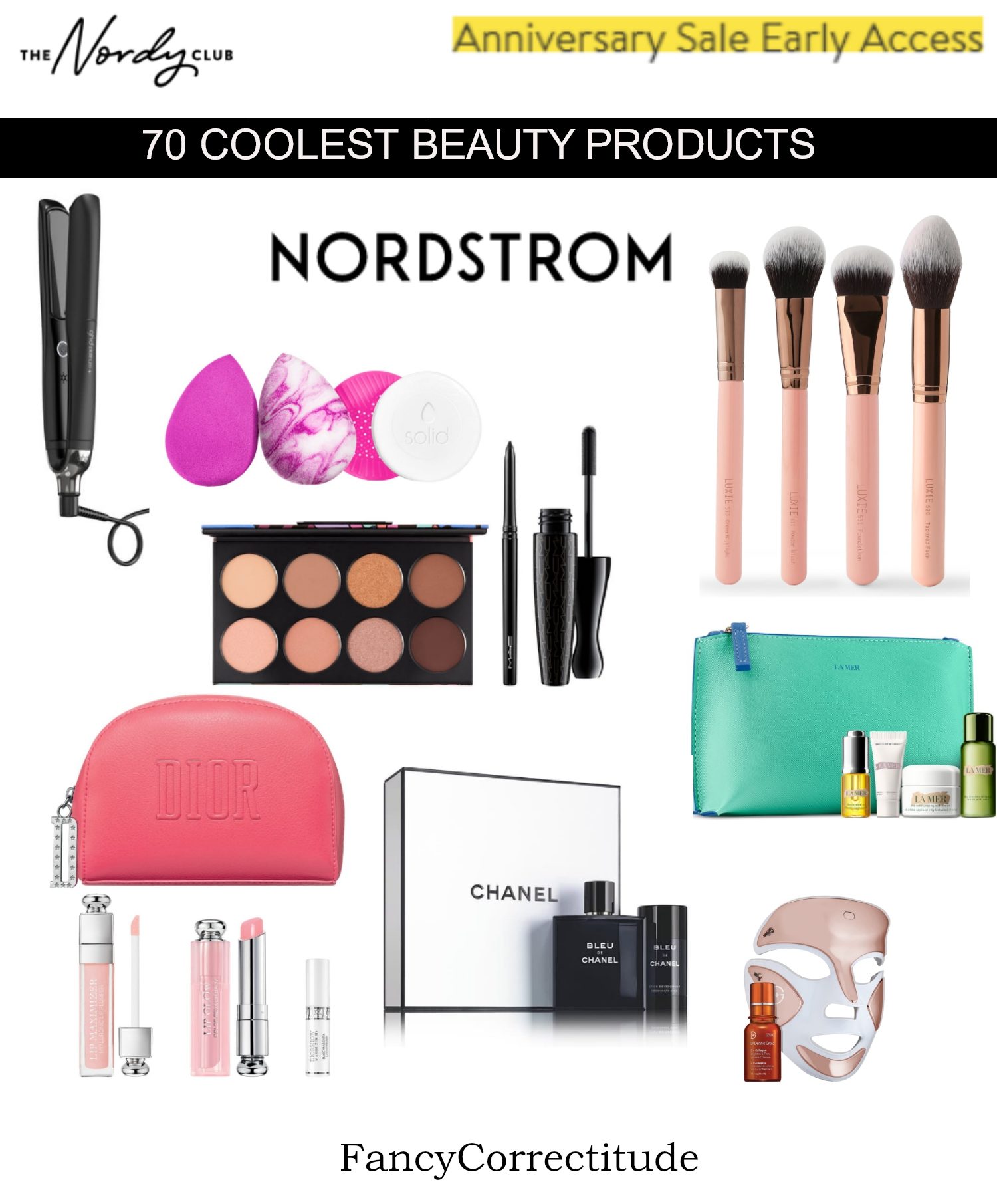 You must be well aware about the most awaited sale of the year. Yes, you got that right, we are talking about The Nordstrom Anniversary Sale!
This sale season, we are here to help you stock up your beauty rack with the latest beauty trends with this exclusive Nordstrom Sale Guide.
Here are some of our exclusive beauty picks from the Nordstrom Anniversary Sale –
MAKEUP EXCLUSIVES
If you are dying to stock up your beauty rack but are scared to be a little experimental. This is the list for you. These products from the Nordstrom Sale Anniversary are absolute must-haves.

SKINCARE EXCLUSIVES
We understand skincare is as important as makeup. In fact, at times skincare is even more essential. But, we all have had our share of struggles in selecting the best skincare brands
This is a list of the best skin-care products, we have exclusively selected for you.

FRAGRANCE EXCLUSIVES
People remember you by your fragrance. This sale season Fancy Correctitude has brought forward a list of most loved fragrances at immensely low prices.

TOOLS & DEVICES EXCLUSIVES
You will definitely love these beauty tools and devices by Nordstrom. All the products are on sale. Stock them up now before they go out of stock.

HAIRCARE EXCLUSIVES
These are some of our favorite hair care products. Every product mentioned here is FancyCorrectitude's exclusive recommendation and the best part is they are on sale. This is the best time for you to shop for them.