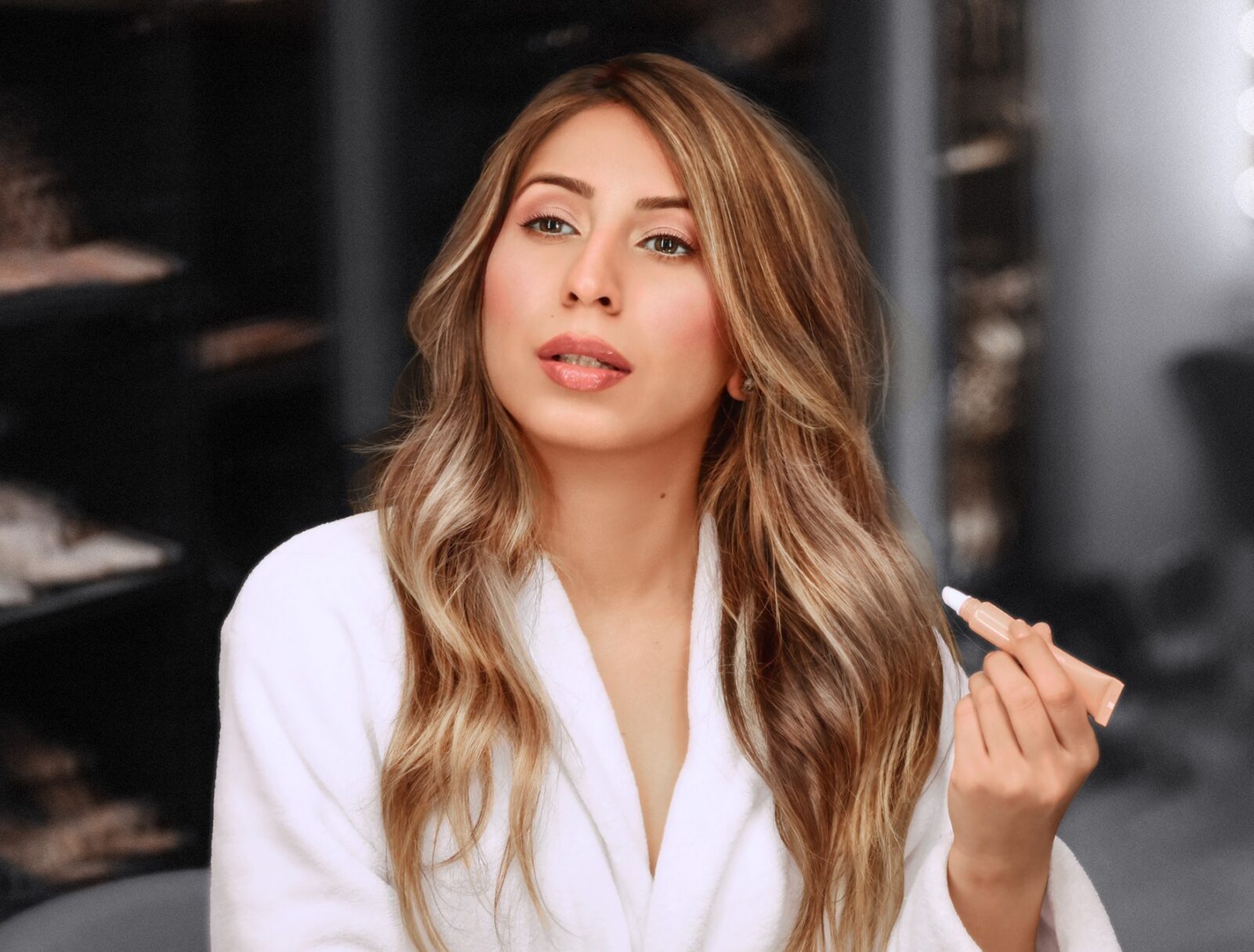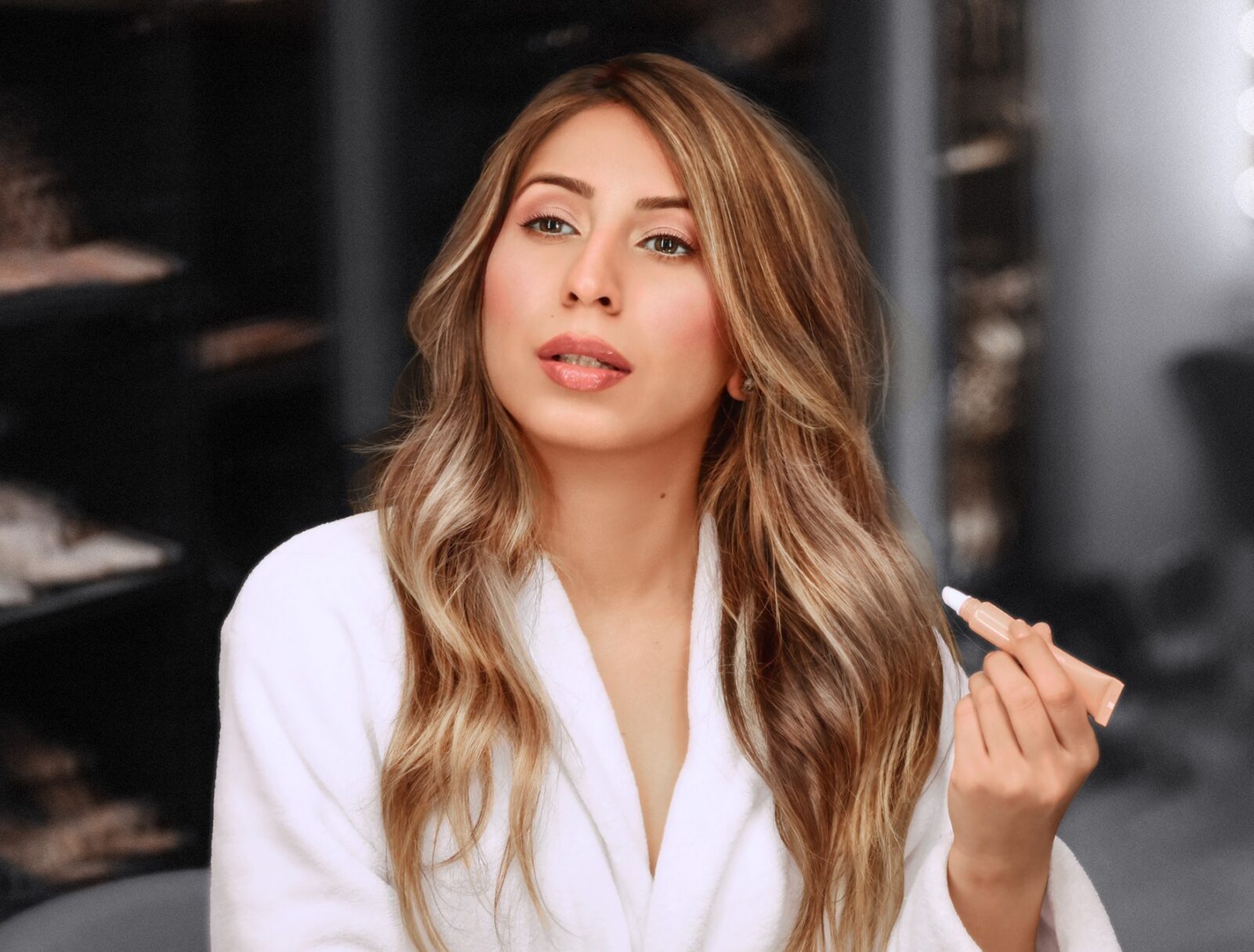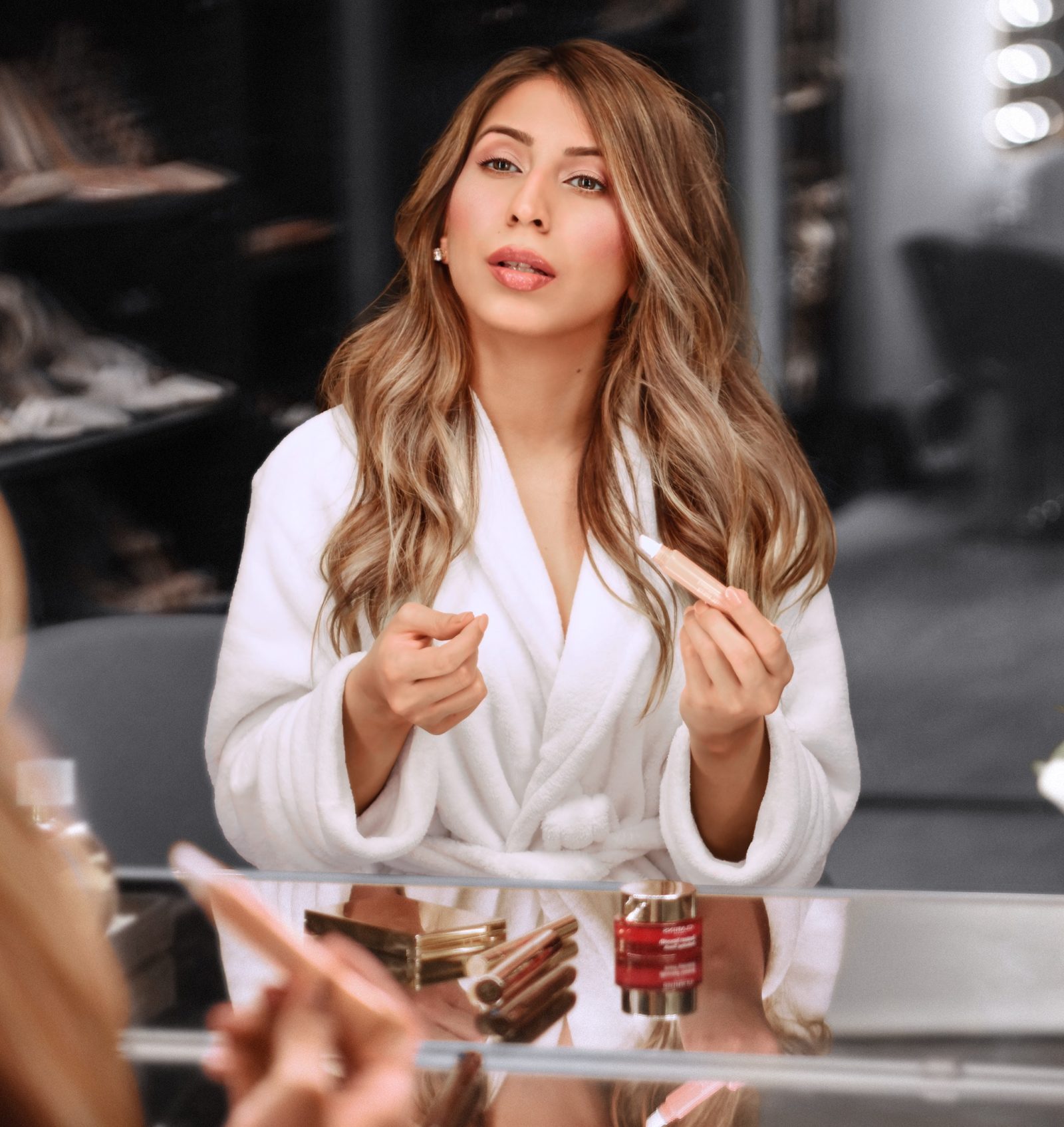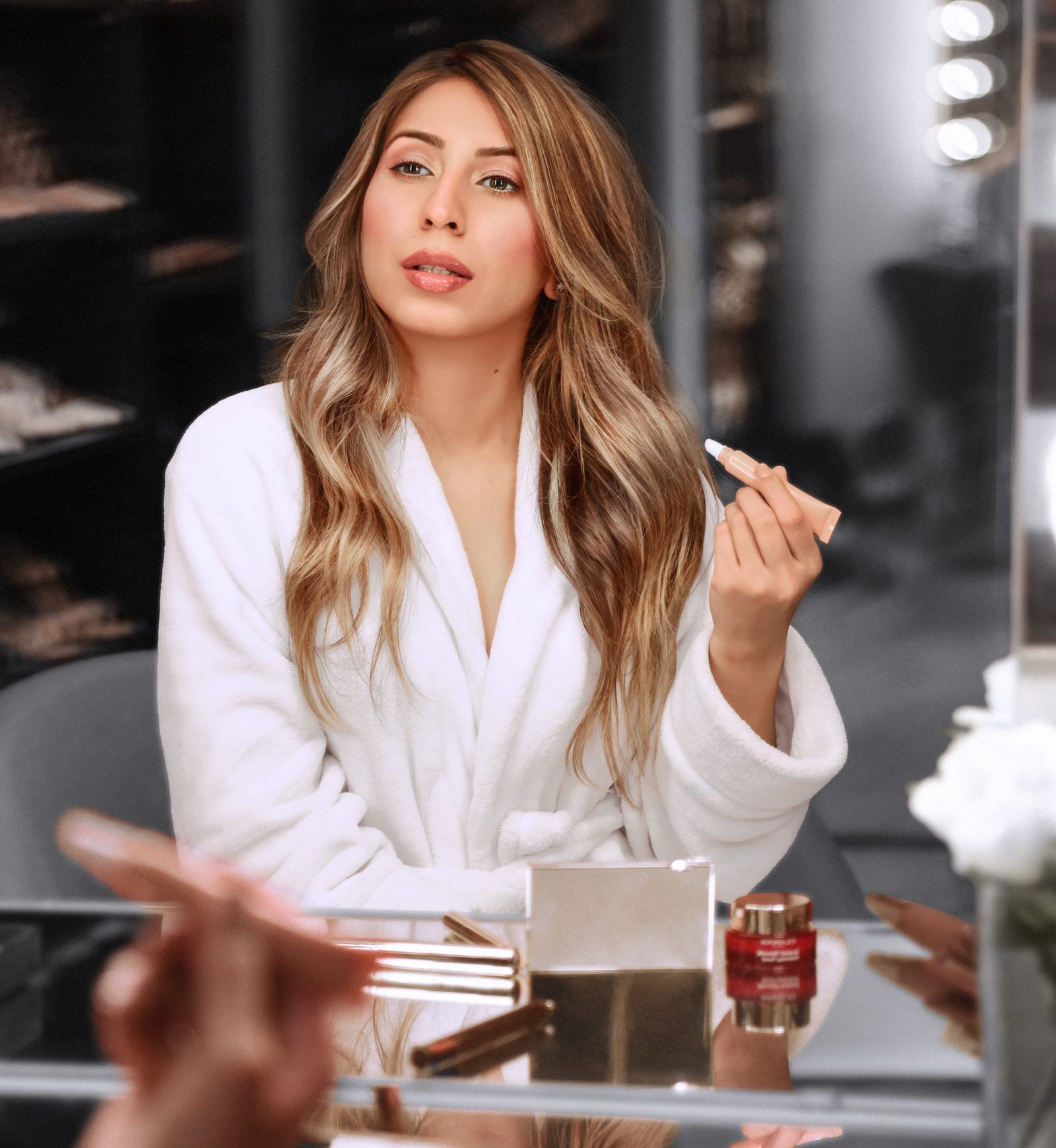 We all have those mornings when we have to just rush out of the door but still look perfectly put together. Your alarm goes off but you've pressed snooze one two many times, yes that's me. I like to use the products that instantly make you look fresh and awake with least amount of effort. So here is the breakdown of my full-proof 5 minute make up routine especially for those busy morning's.
 Foundation and /or Concealer : 1 minute
I opt for a light but even looking coverage foundation as I want my skin to have a healthy glow without going over the top.
Once my foundation is evenly applied I reach for a creamy concealer and cover any blemishes or under eye dark circles but remember to keep it basic/bare minimum as we are trying to achieve a natural glowy look. Save heavy contouring for some other day. Here I have used Clarins Instant Light Brush-On Perfector.
Eyes – Keep it simple : 2 minutes
I more of  a natural look girl whether or not running late. A shimmery (not glittery) white eye shadow is a secret weapon for 'brightening up the eye area.' I apply a dot to the inner corner of the eye, then dot on center of eyelid and put a neutral color in my crease. For some eye definition I add liner to the outer corners of the eyes and smudge it. It helps in not wasting much time in achieving the perfect wing especially when you are crunching for time. I finish the eyes by applying mascara. I apply one light stroke on the inner lashes but extra strokes on outer lashes. Here I have used Clarins Palette ContourVisage, Clarins Mascara Supra Volume & Clarins Limited Edition 4 Color Pen.
I absolutely loved  Clarins Limited Edition 4 Color Pen. Major throwback to elementary school because of its nostalgic design. Instead of using this multi-colored pen to write on paper you now use it to draw on your face. Includes: three retractable eyeliner shades in black, brown and indigo to line and define the eyes and one lip liner.
Blush : 1 minute
This is a must for a fresh, healthy look, and an instant remedy whenever you're looking tired. I like to contour my face by applying bronzer. I don't get into deep contouring for a daytime look just a little bronzer does the trick to achieve a sun kissed look. Then I apply little blush to give my cheeks a healthy glow. For this look I have used Clarins Palette Contour Visage.
The Perfect Pout : 1 minute
While there is nothing more I love than a nice matte lipstick but 5 minute makeup routine calls for something simpler like a nude gloss/Sheer lipstick. A simple trick I use to pump up my lip volume, I apply a nude lip gloss on top of a sheer lipstick to the bow of the lips and to the center of bottom lip only. Here I have used Clarins Instant Light Natural Lip Perfector & Clarins Lip Balm.

How do you save time in the morning? 
I'd love to hear your tips in the comments!
Thanks for stopping by
Stay Fancy
Adi xx
*In collaboration with Clarins