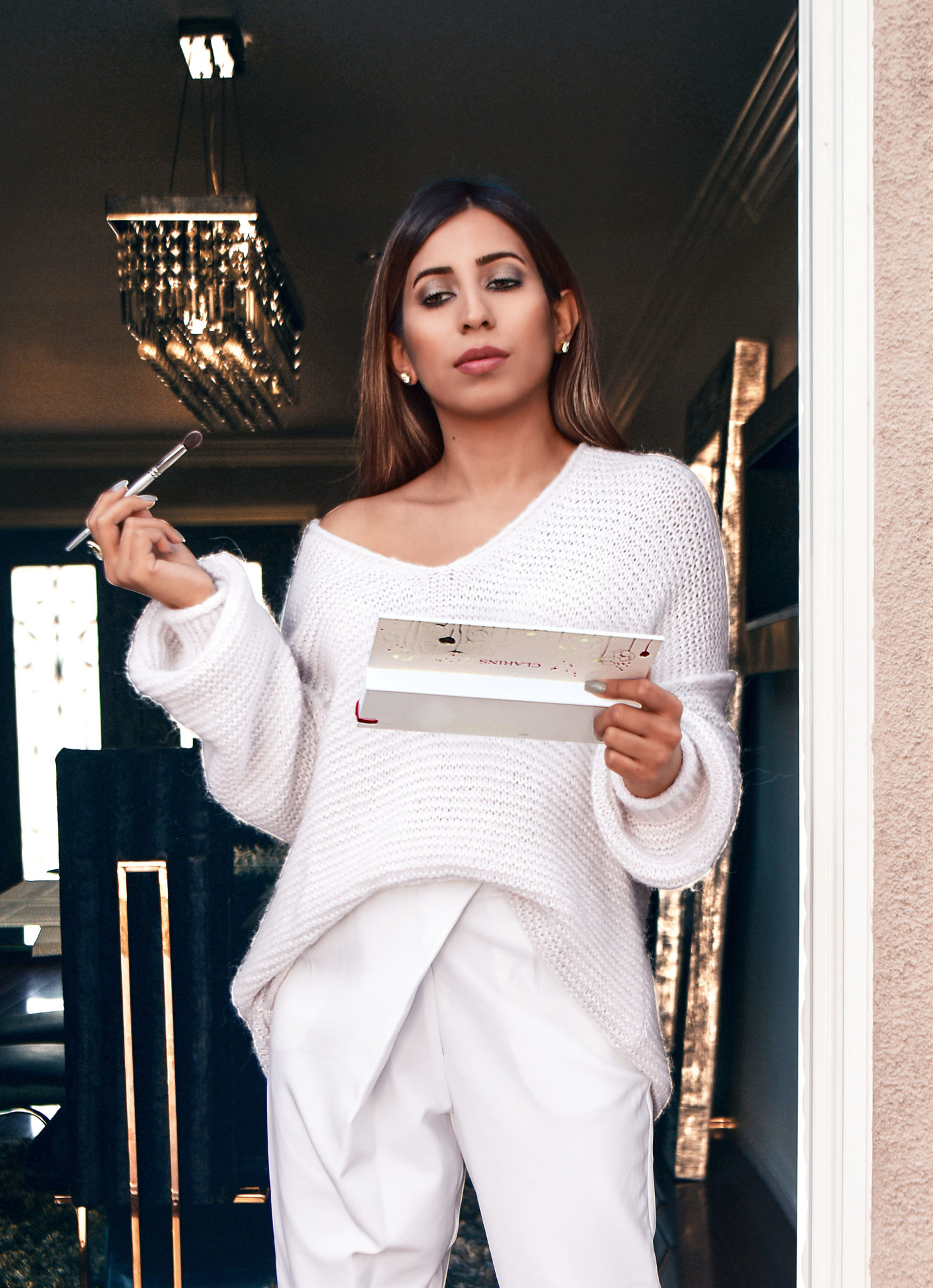 Hi everyone, can't believe its almost my favorite time of the year!  Holidays are just around the corner and this year literally flew by and I am so excited to see what does 2018 have in store. Talking about holidays, Clarins sent me their  Essentials Eye Makeup Palette. It is literally the most perfect and apt palette for the season. You can literally create wide array of looks from subtle to bold & Smoky to Sparkly, making it perfect for the Holiday season as well. I saw sparkly smoky eyes a lot on the runway and I am seeing it a lot in editorials too, so I was very excited to play with it as well.
The palette includes a wide range of pearly, matte, satin and shimmer finishes so you can create different eye looks. I am absolutely loving the shades and textures of this eye shadow palette and love that it has shades that can help you transition easily from day to night by just adding a bit more (or less) for your desired look.  It is SUPER light, easy to blend and perfect for any look. Each formula is infused with pure plant extracts for smooth crease free application. To be honest, I'm usually not big on sparkly eye looks mostly because I can never find silver eye shadow that looks this classy and is easy to blend and apply.  It's safe to say that this palette has literally stolen my heart.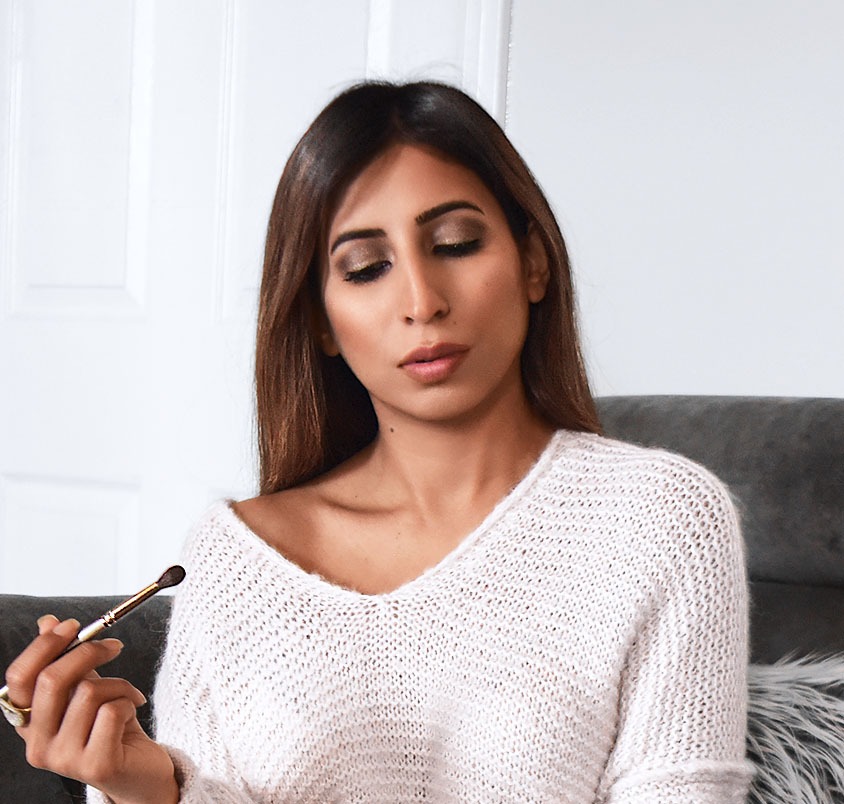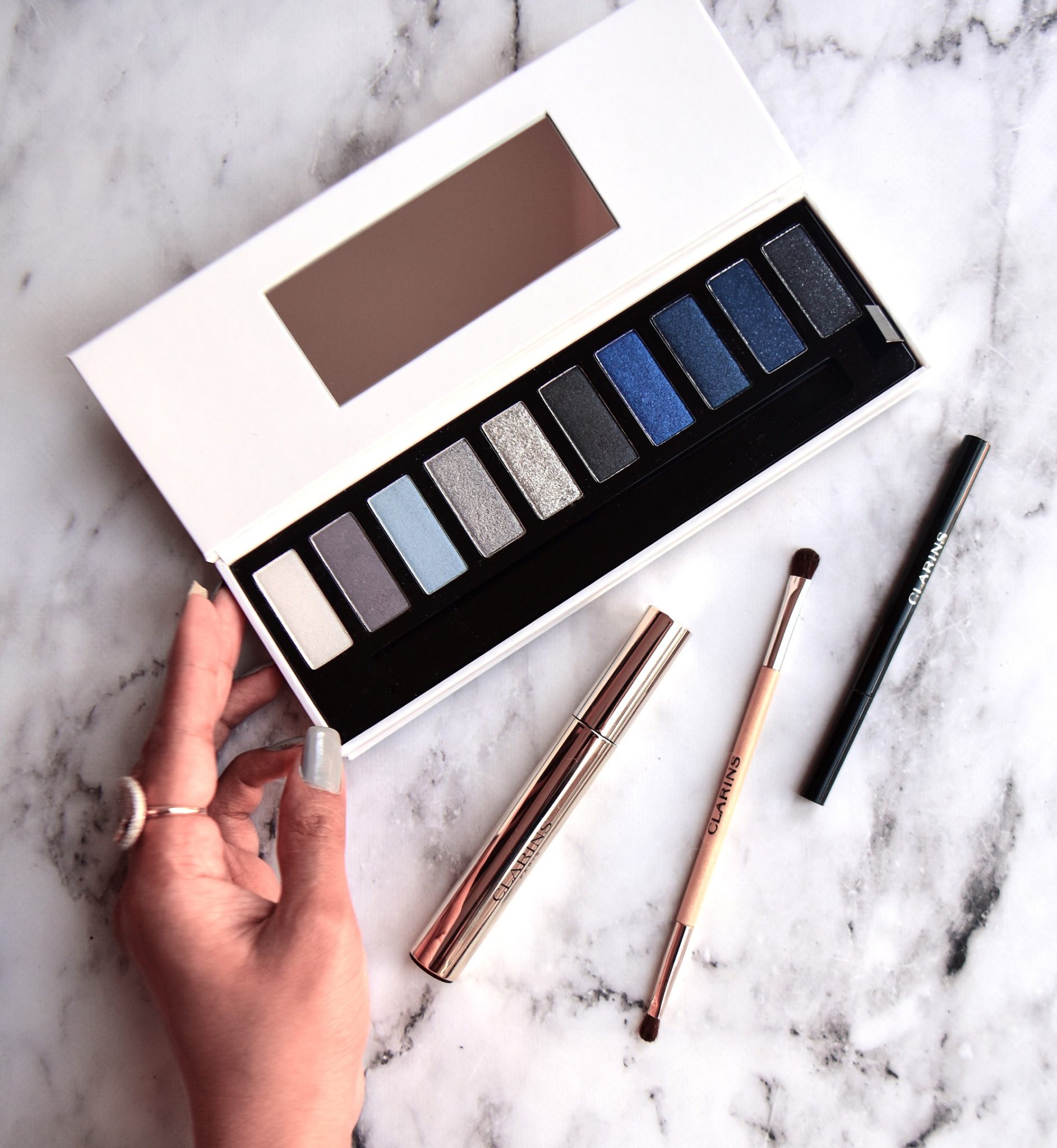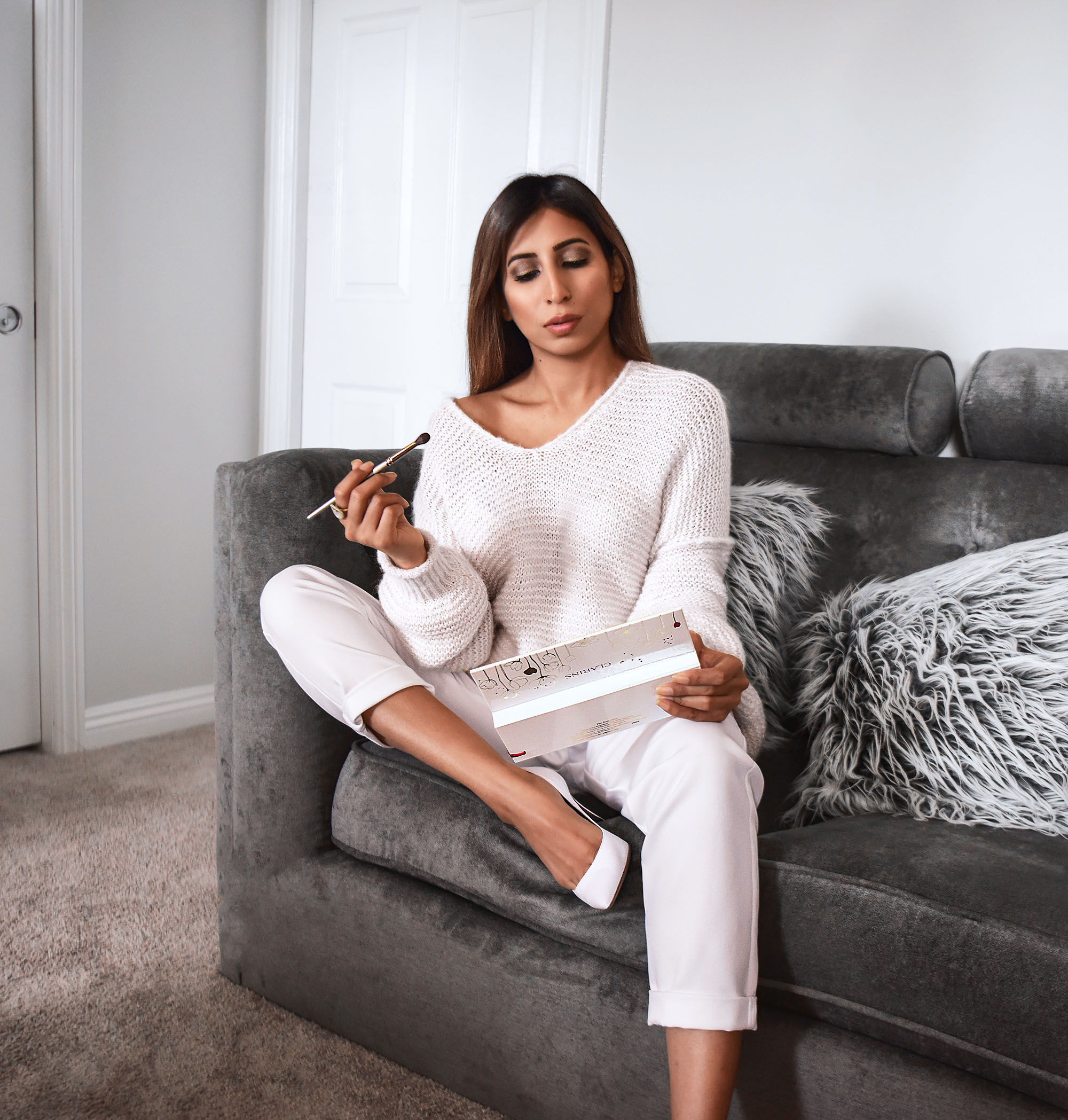 I wanted to create a CHIC sparkly smoky eye look that can literally take you from day to night and is perfect for holiday season. I used no. 2 shadow in the palette as the base color. Then I added no. 6 shadow in my crease and blended it for a softer look. I did take the shade from outer corner to inner corner with more concentration of the color on the outer edges for a smoky look.  Blending is super important when creating a smoky eye look and if the texture of the eye shadows is this amazing, it makes it really easy.  Then I added no. 4 silver shadow on the center area of the lid and with no. 5 just a dab in the middle. Then I used black eye pencil to line the lower lash line and smoked it out slightly with no. 6 shadow that I used in the crease on top. Shadow no. 1 to highlight under the brow bone. I did not use any eye liner on top of the lid because I wanted the eye shadows to be the main hero of this look.
Another cool thing about the  Clarins Essentials Eye Makeup Palette palette is, the entire collection is super eco-friendly – All of the materials from the eyeshadow pans, eyeshadow applicator to the palette have been carefully selected to comply with eco-responsible standards. It really makes it even more special!
Do you guys like Smoky or Sparkly or Subtle? What's your style?
In collaboration with Clarins, all opinions are my own
Adi xx