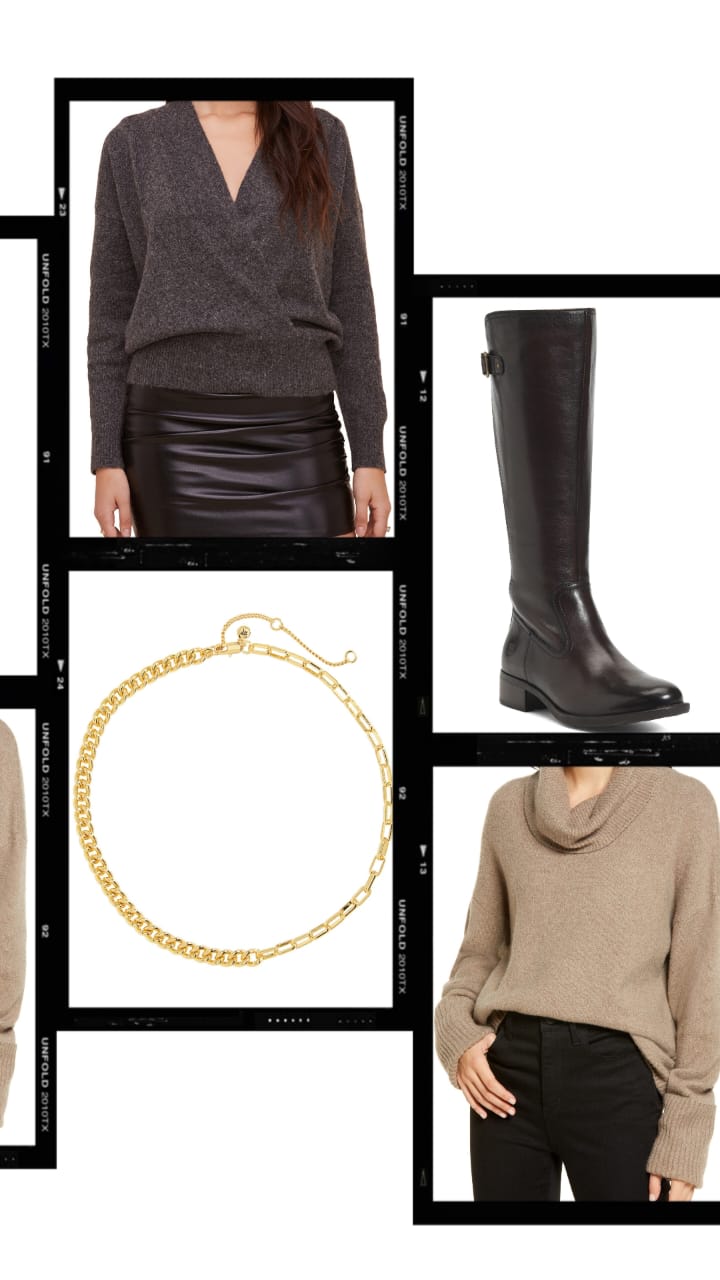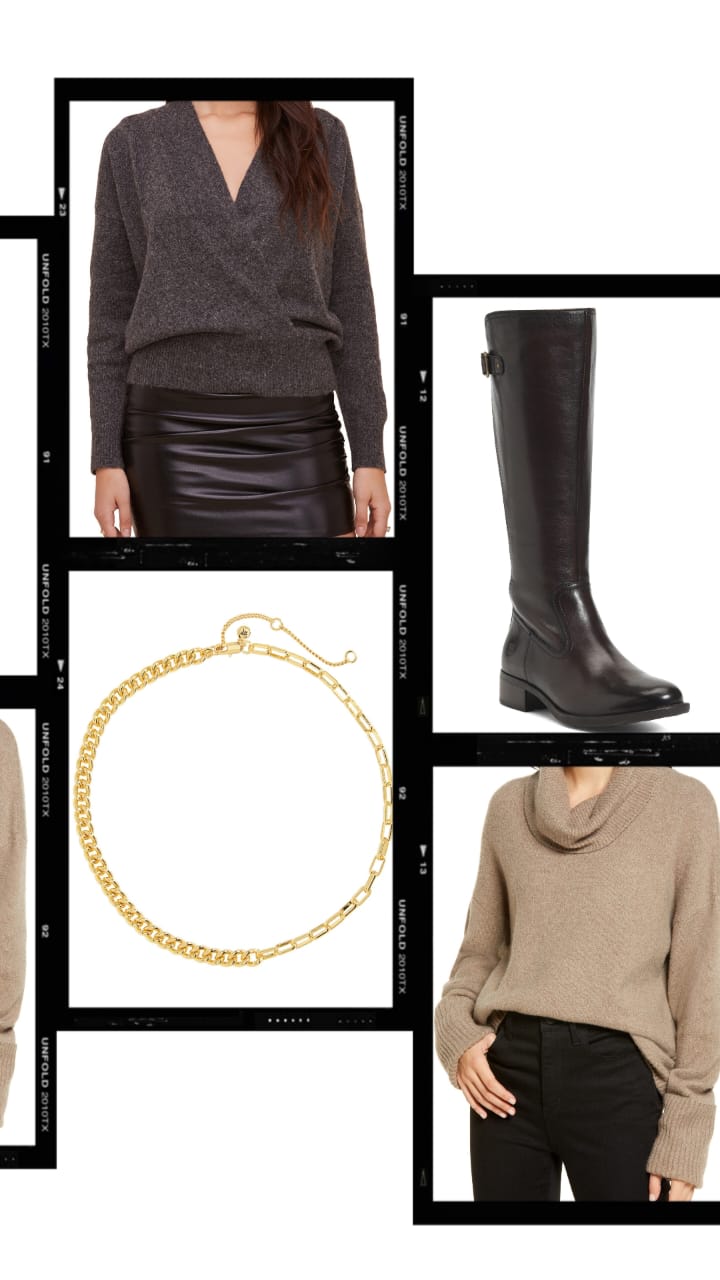 The word 'sale' is music to our ears. It brings a sense of joy that almost nothing else can be compared to. Watching the price drop on products you've had an eye on for a while is a fashionista's definition of happiness. And we usually find this happiness nowhere else but on Nordstrom. Our favorite retailer really knows the best ways to keep our closets updated with all the new trends flowing in.
Keeping up with the trends is part of every fashionista's lifestyle, and when you hear the best selling items you could ever get your hands on are on spring sale, you don't think twice. You take your chance and get everything that immediately grabs your attention before it's all gone. With all the amazing items that we came across on this spring sale, it's safe to say that we were definitely drooling. Of course, we gathered ourselves right back up to ensure that you see a list with nothing but the absolute best. So go on and dive right in for the ultimate style statements of the year.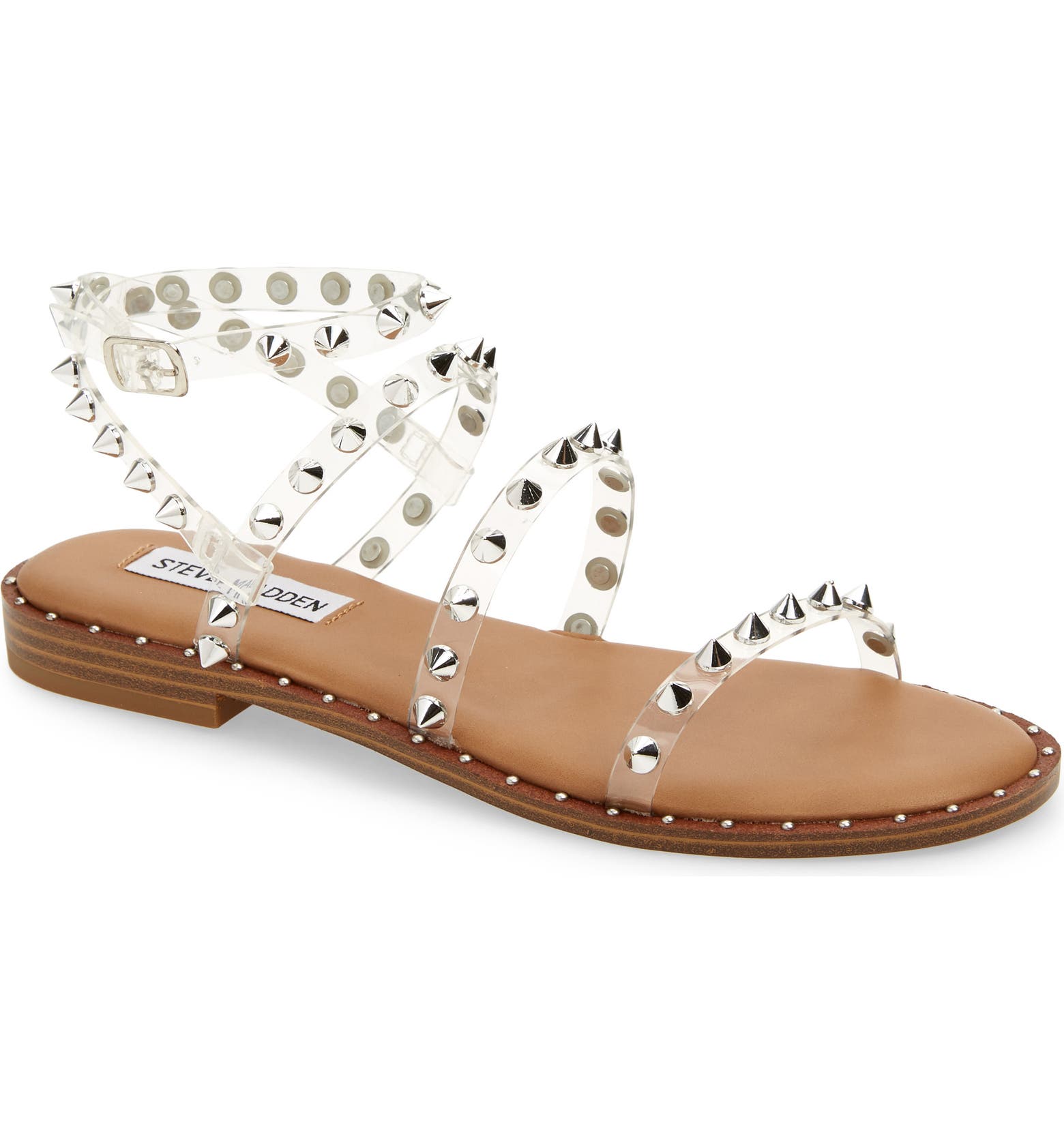 Steve Madden Transport Studded Strappy Sandal ($79.95) $59.90
If heels are not your cup of tea, and you still want to look cute, these chic strappy sandals are perfect for you. And with spring not that far away, these will fit right into your spring wardrobe. It definitely makes a contemporary style statement worth showing off.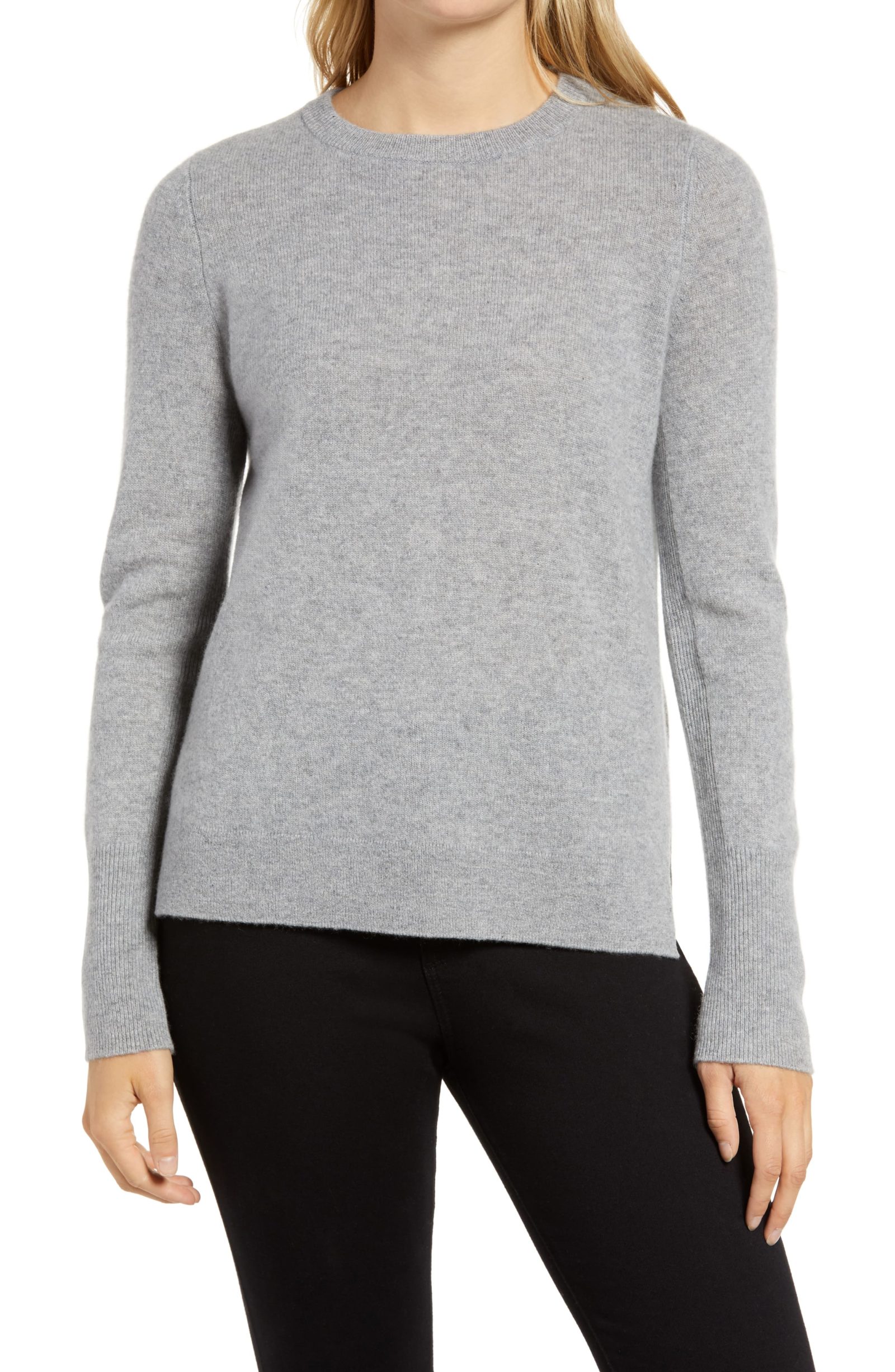 Halogen Crewneck Cashmere Sweater ($98) $39.97-$48.90
A classic crewneck will never go out of style, and it doesn't hurt to stock up in advance for sweater weather. The decadent softness of pure cashmere will keep you absolutely cozy, warm, and chic on a chilly day.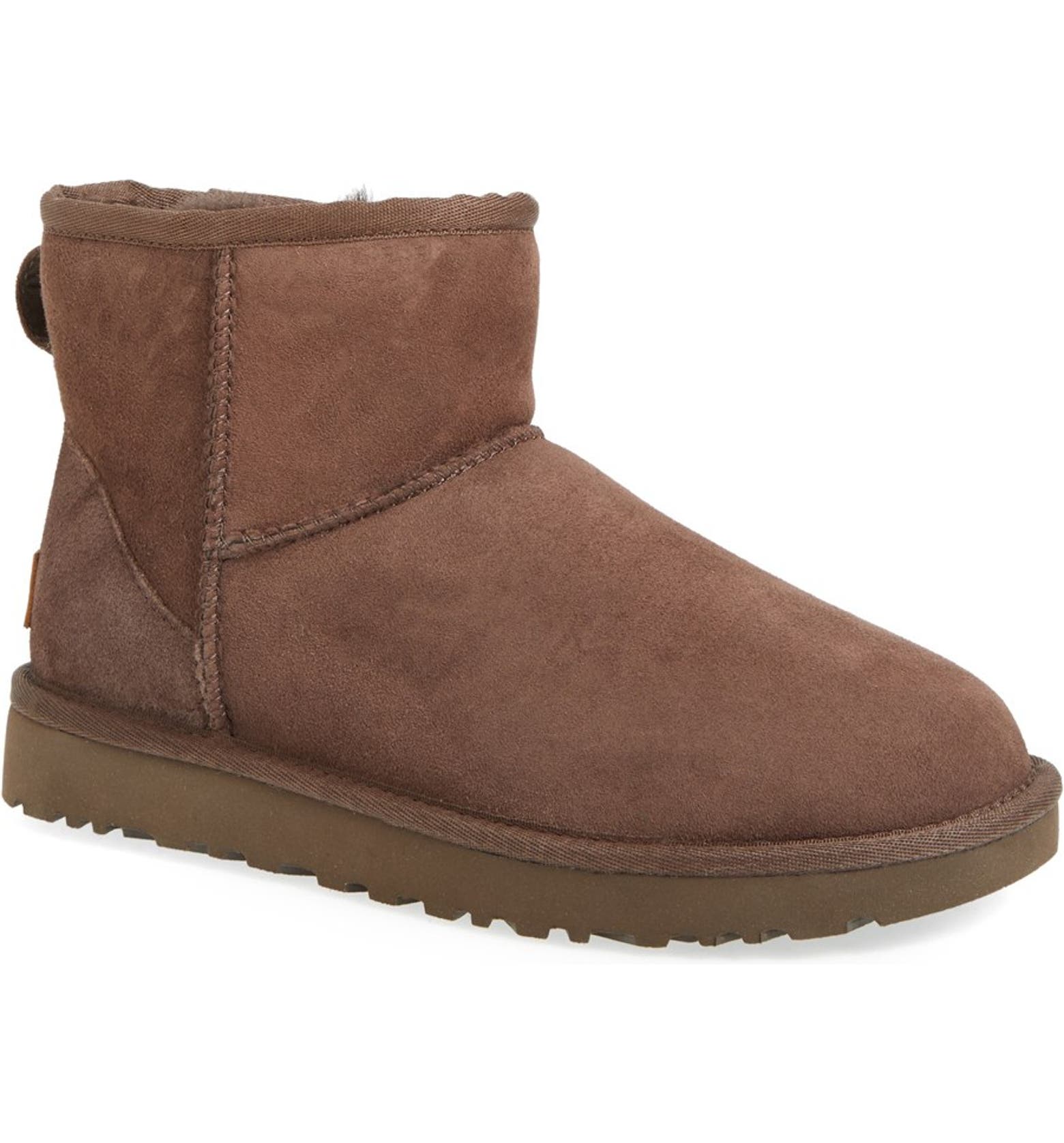 UGG Classic Mini II Genuine Shearling Lined Boot ($150-$159.95) $111.96-$159.95
UGGs are staple footwear that we just can't do without. This one here is a timeless boot that is undeniably chic and cozy. Moisture and stains (thanks to snow and post-rain mud) will be the least of your worries now as it is pretreated.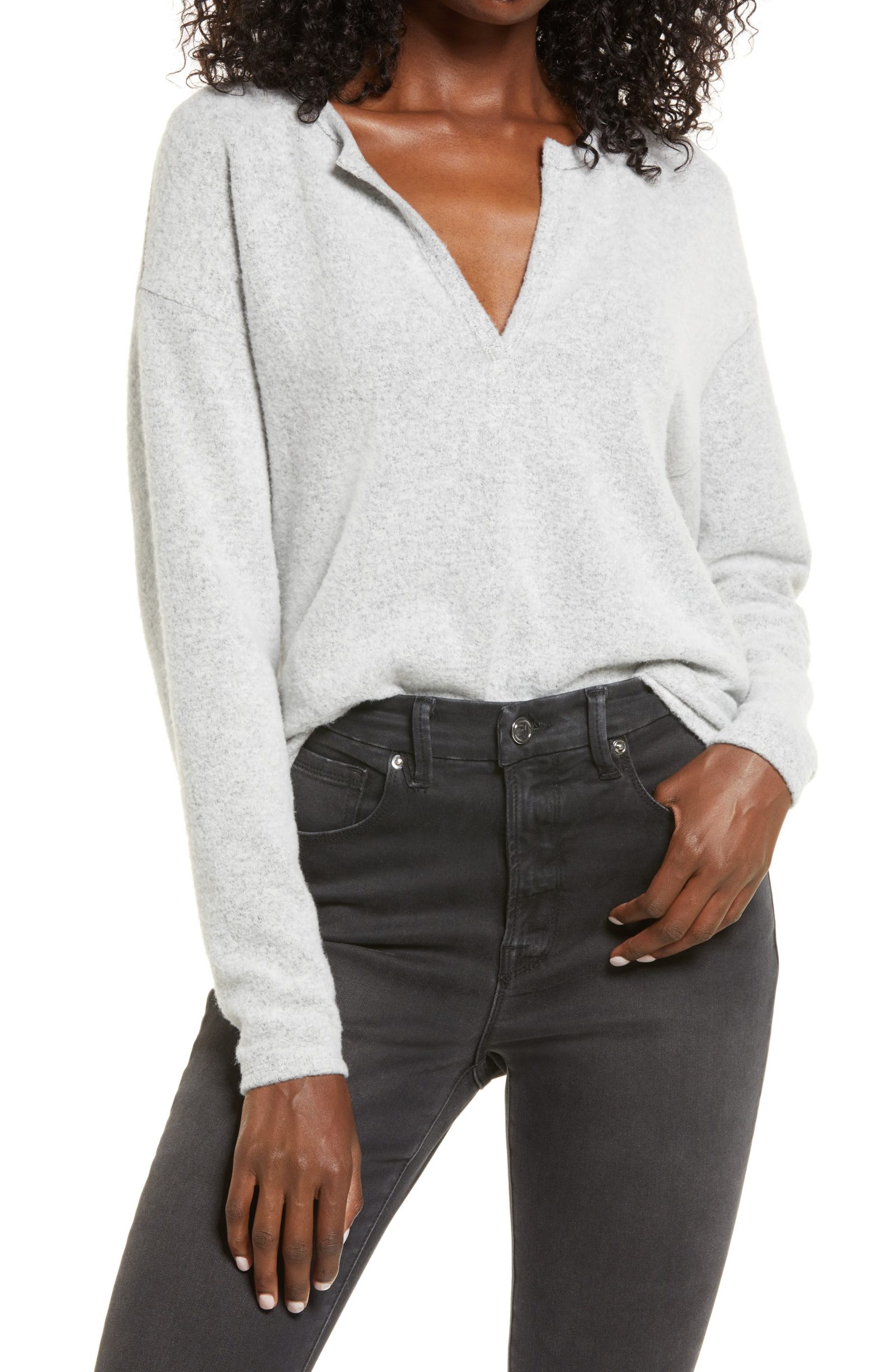 Socialite V-Neck Top ($39) $15.98-$23.97
Cozy clothing is definitely preferred over anything else. And this cozy marled top will be your go-to no matter what you have planned for the day. The casual silhouette and cropped fit make it effortlessly simple and stylish.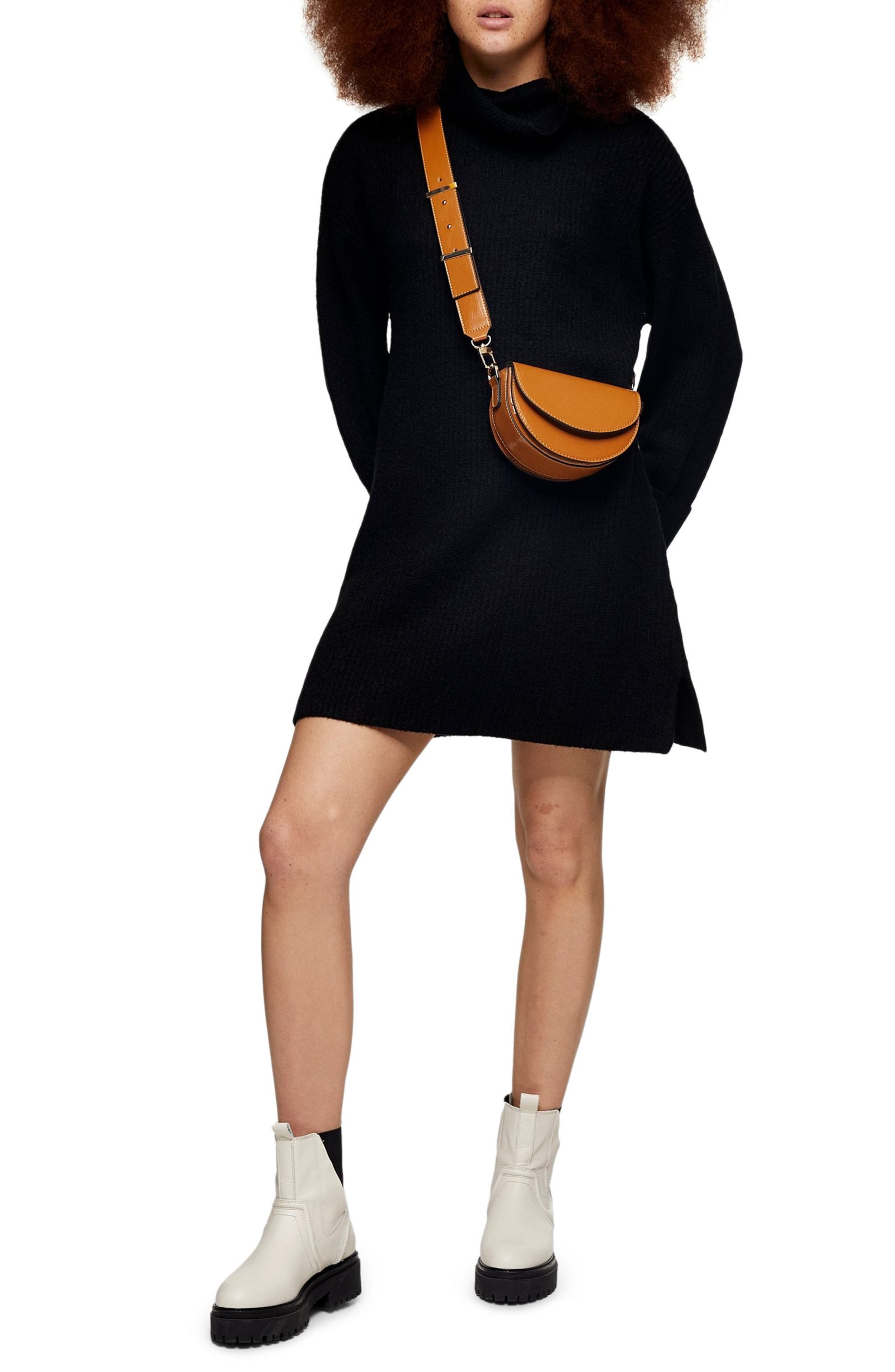 Topshop Funnel Neck Sweater Dress ($75) $39.90
Now enjoy the coziness of your favourite slouchy sweater in the form of a dress. While staying true to comfort, add your own personal street style vibes to this chic dress with a classic funnel neck, and stay stylish wherever you go.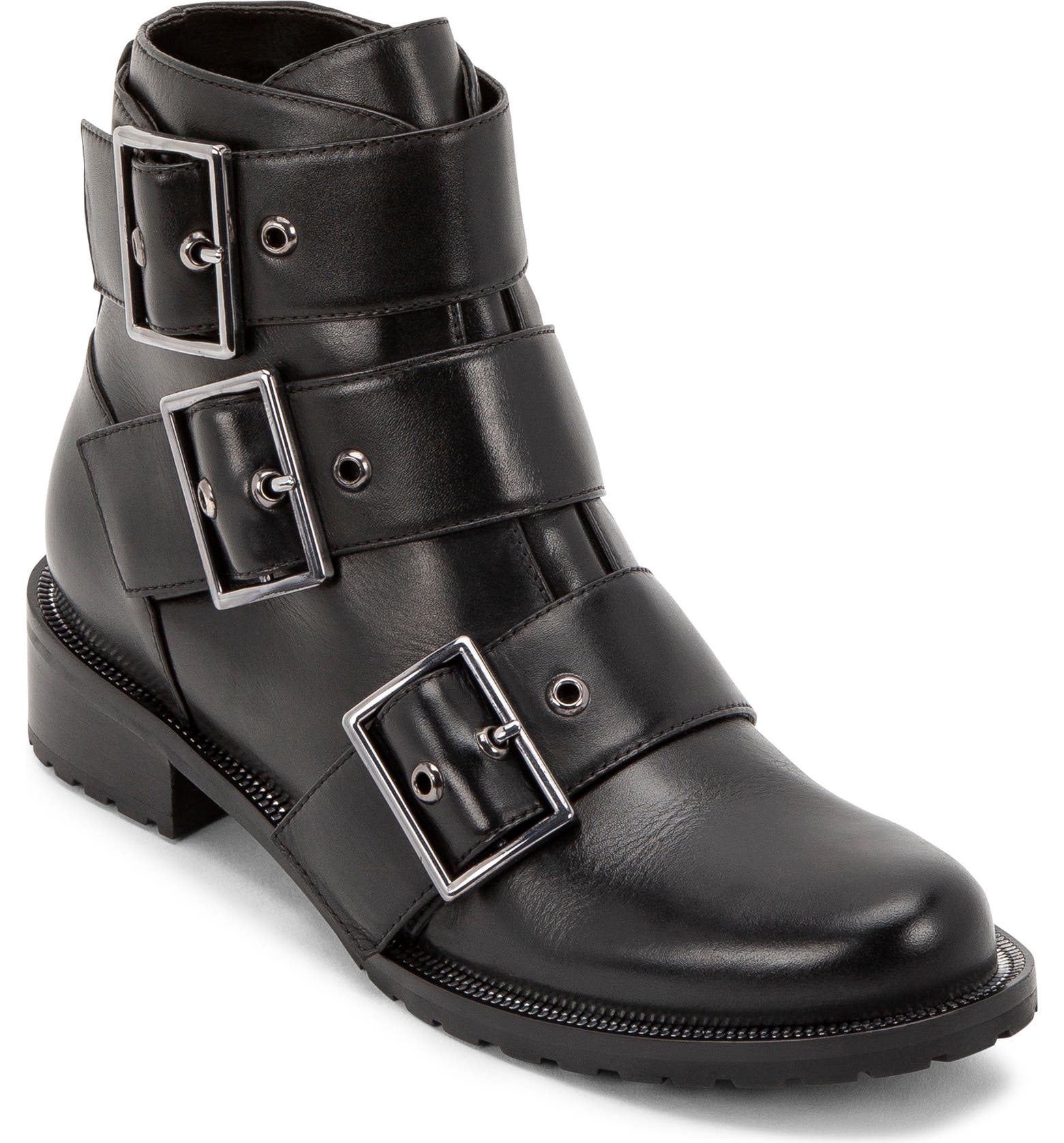 Blondo Camila Waterproof Bootie ($169.95) $49.90
Don't let the weather bring your biker attitude down. Because these waterproof boots are good to go, no matter whether it rains or snows! The buckled straps add an edgy moto finish to this chic boot.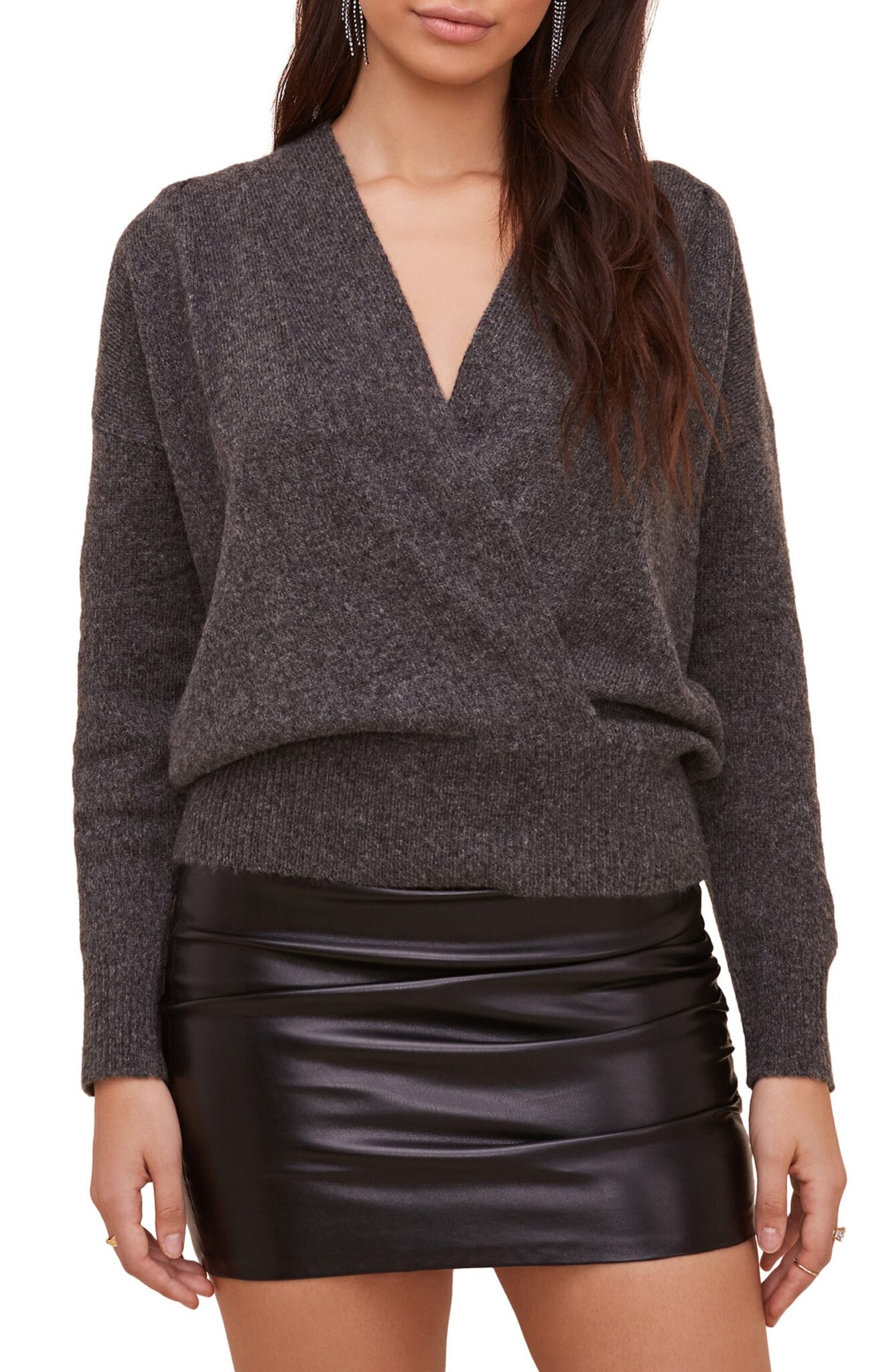 ASTR The Label Pleated Wrap Front Sweater ($65) $26.97-$35.75
Simple and sophisticated perfectly defines this gorgeous wrap front sweater. This elegant silhouette is effortlessly chic and commands the perfect amount of attention no matter where you wear it.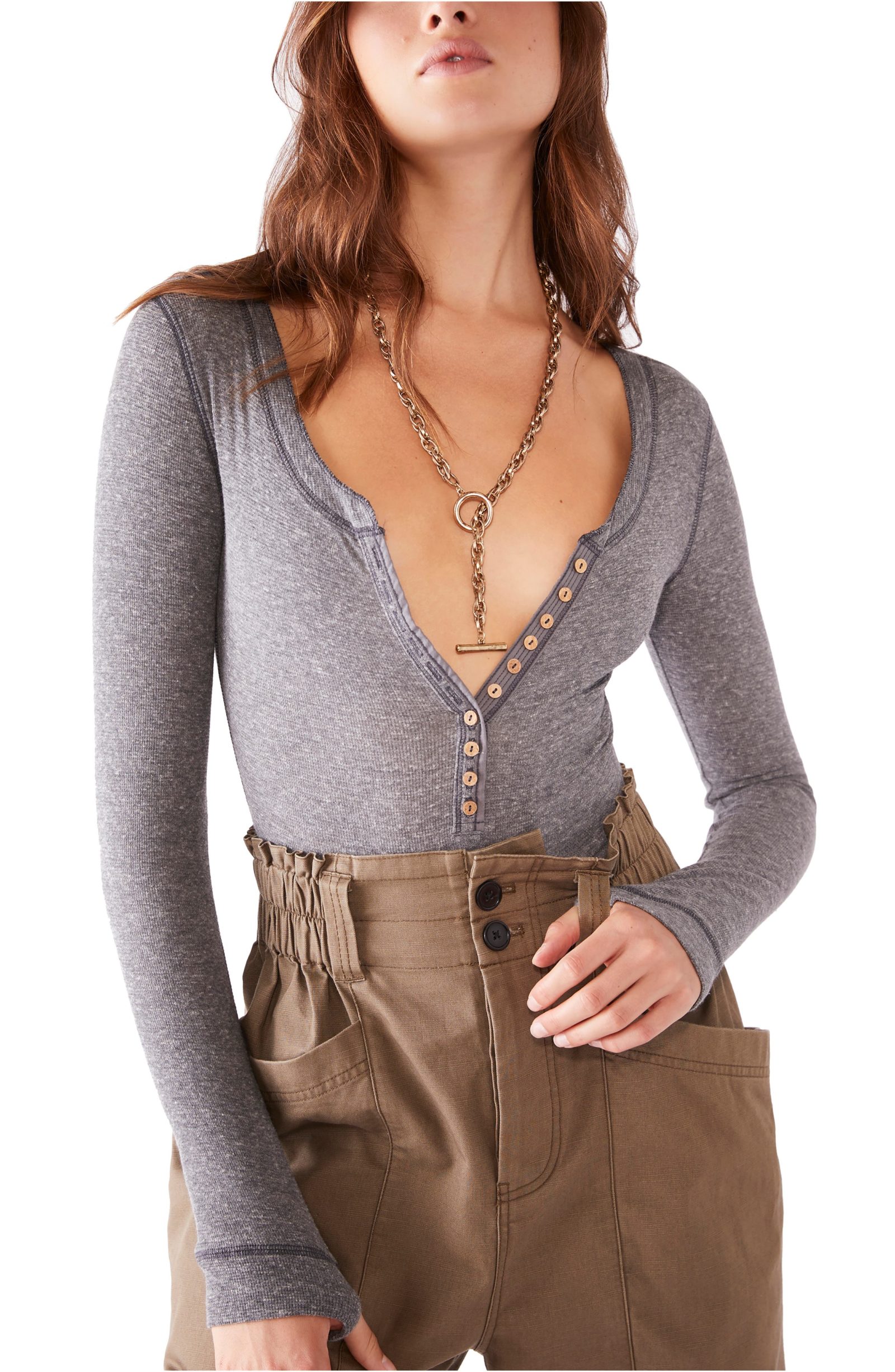 Free People Dylan Thermal Long Sleeve Bodysuit ($58) $29
Bodysuits have grown increasingly popular and have definitely become a wardrobe must-have. This classic long-sleeve henley, updated as a bodysuit, is undeniably chic and super comfy to wear with almost anything.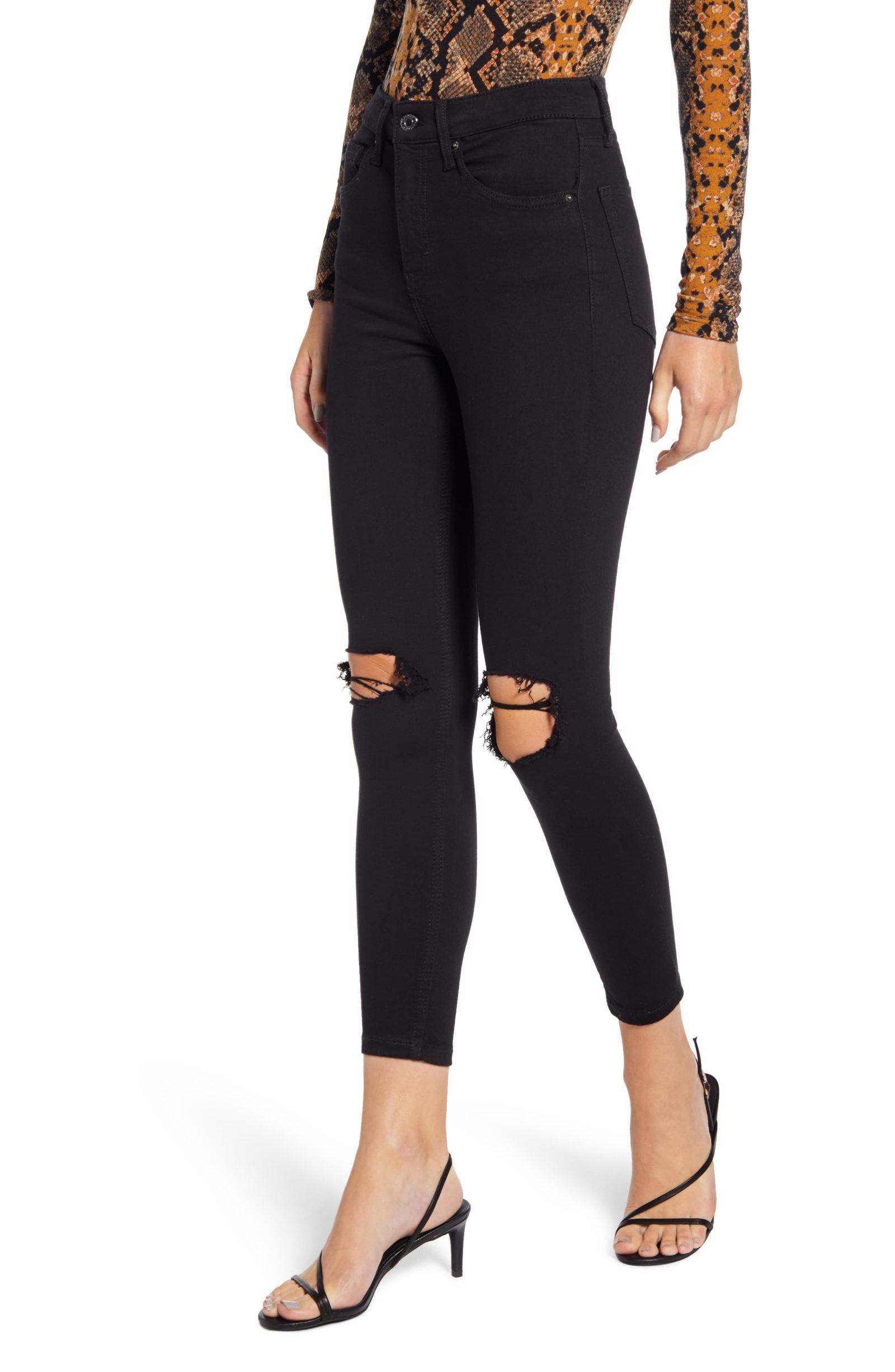 Topshop Jamie High Waist Ripped Skinny Jeans ($75) $56.25-$75
We cannot even imagine a good outfit without the perfect pair of jeans to go with it. That's why it's a definite must-have, and these ripped jeans are going to be even more appealing. With a high waist fit, these jeans are ripped at the knees for an edgier and more flattering look.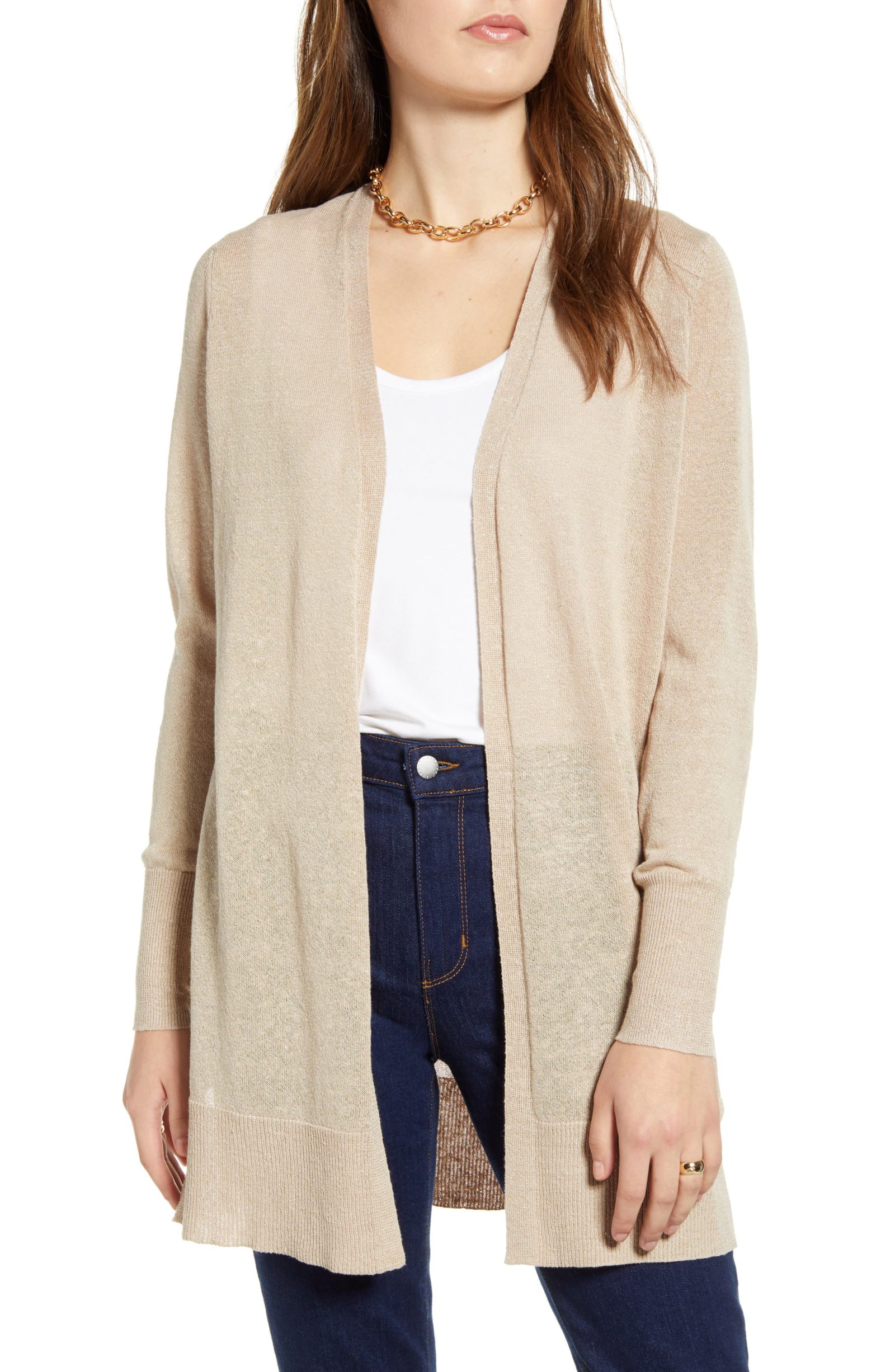 Halogen Side Slit Cardigan ($69) $28.97-$69
Who says you need a reason to wear a cardigan as chic as this one? It doesn't even matter what season it is because this elegant cardigan goes with almost everything, making you the epitome of sophistication.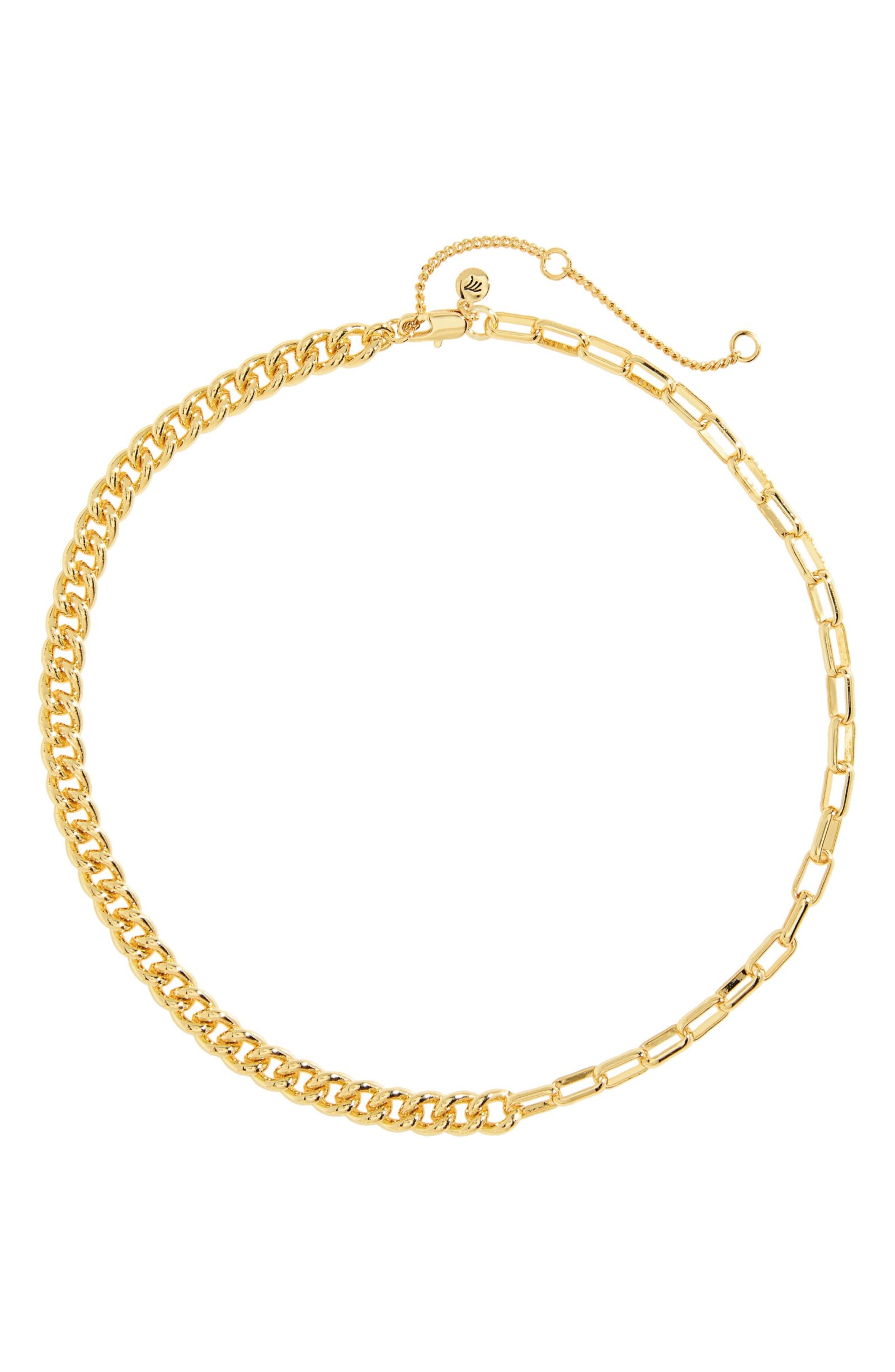 Madewell Shiny Mixed Chain Choker Necklace ($38) $9.99
Never leave out the extra bling to amp up your outfit. Gold accents undoubtedly bring out the best, no matter what you wear. This combination of a chunky paperclip and curb chain design will always help grab more attention.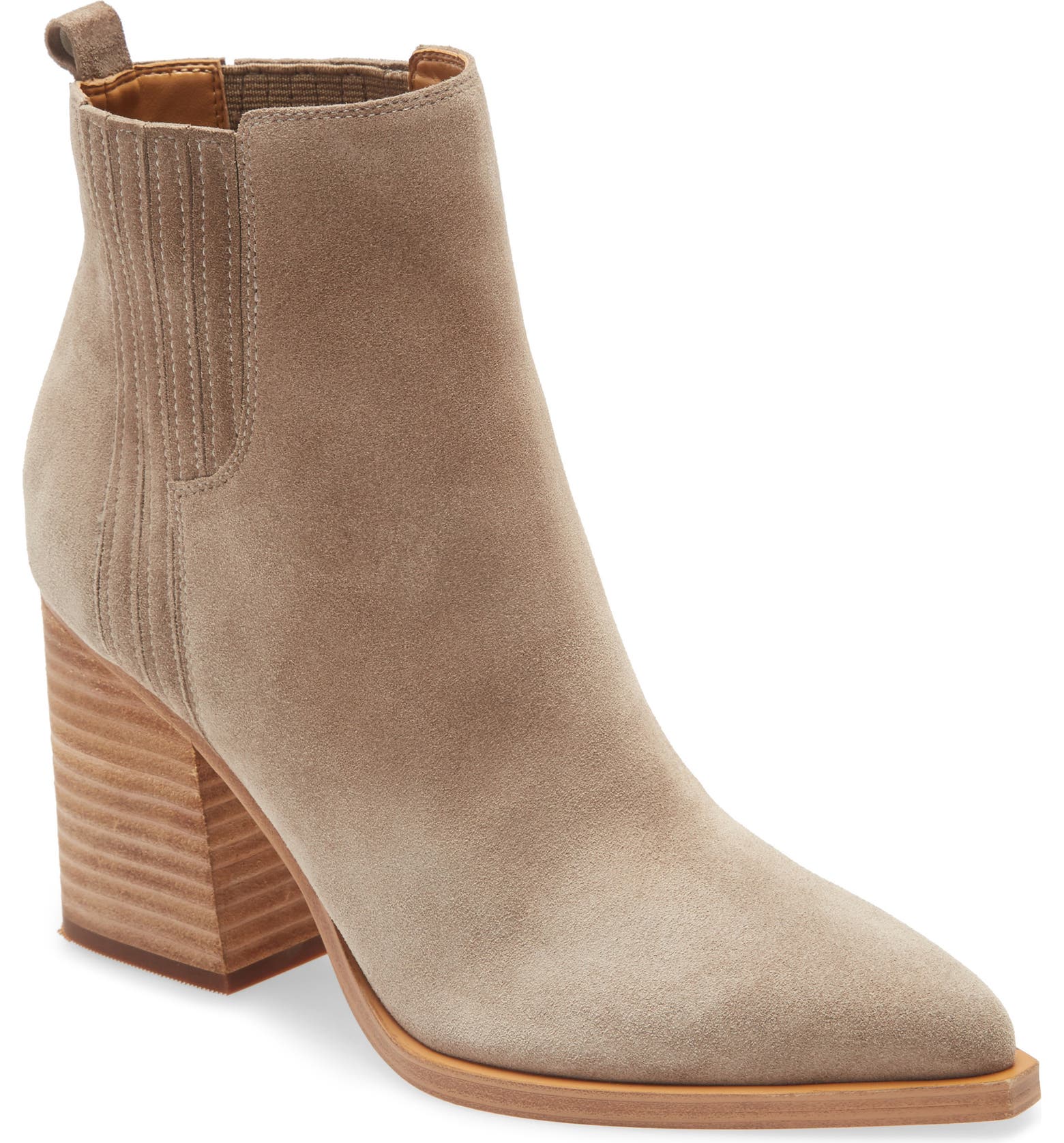 Marc Fisher LTD Oshay Pointed Toe Bootie ($189.95) $71.98
A stacked heel-bootie will never do you wrong. It pairs effortlessly well for a semi-formal work outfit or even a fun-filled weekend attire. The added details of a Chelsea boot make it undeniably chic and easy to wear.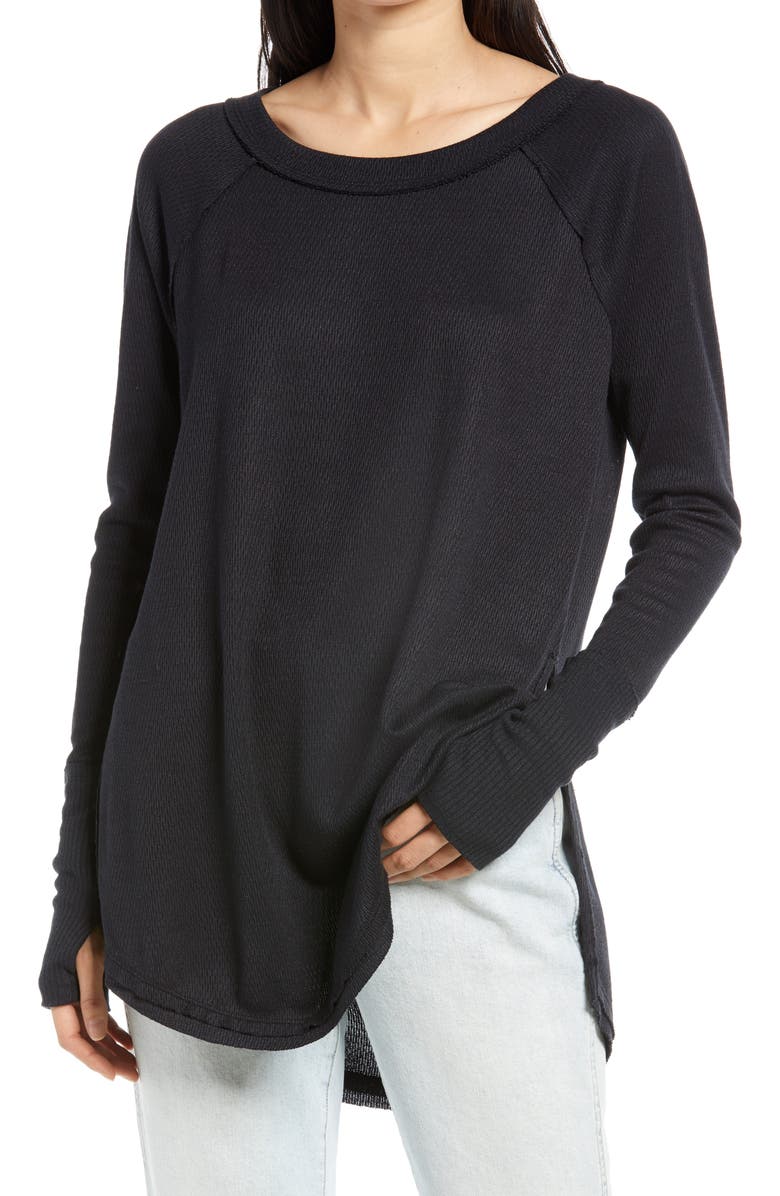 Free People Snowy Thermal Shirt ($78) $32.97-$46.80
If you don't own this tri-blend knit number, your wardrobe is pretty much incomplete. The relaxed silhouette will make this pick your go-to every time you need to step out. It's so comfy that you'll not even want to get out of it.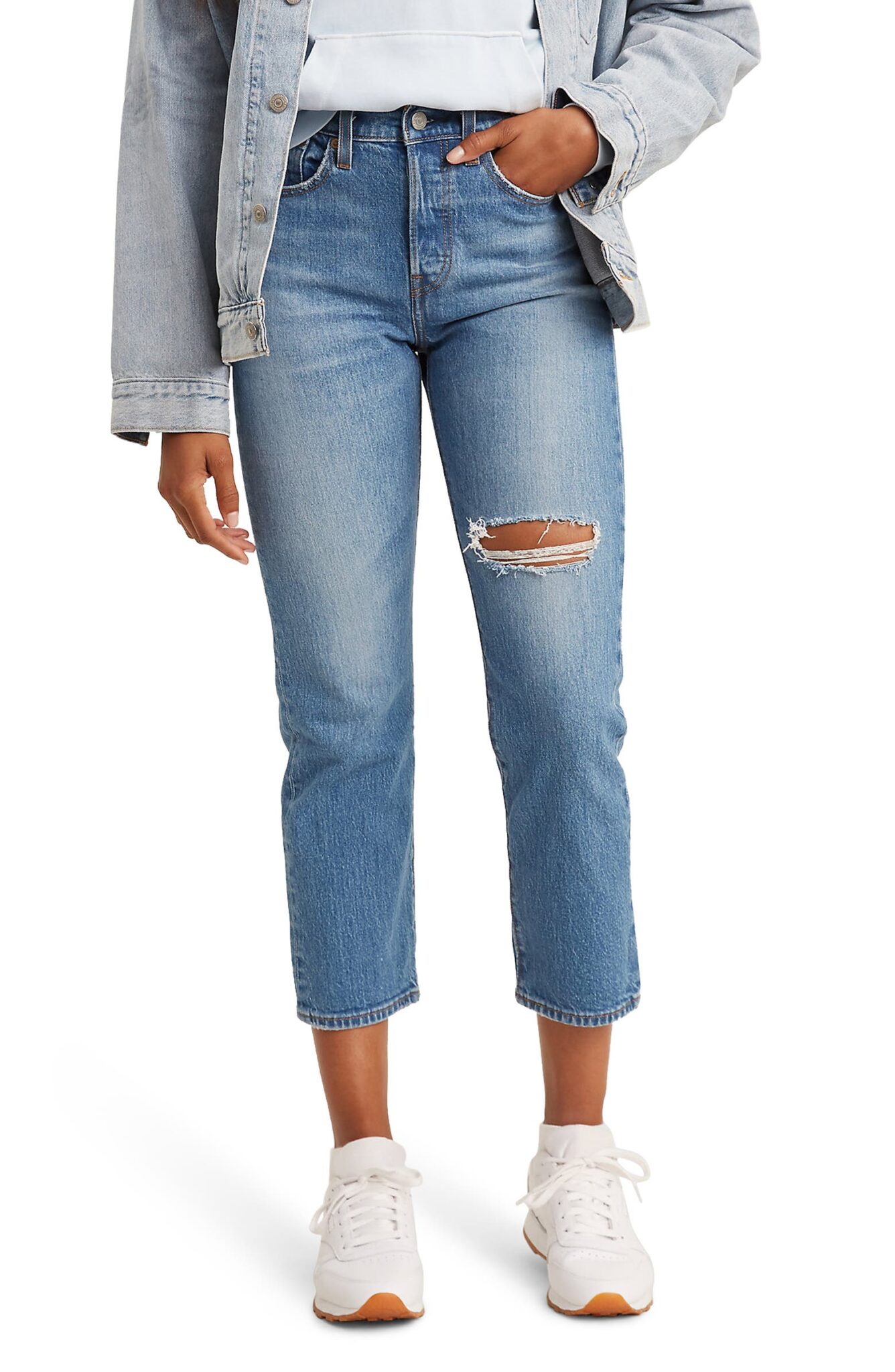 Levi's Wedgie High Waist Straight Leg Ankle Jeans ($98) $38.97
Rock that 90s supermodel look in this retro-chic high waist jeans. The straight leg silhouette sits in an absolutely flattering way to accentuate your curves, along with adding some lifts and tucks in all the right places.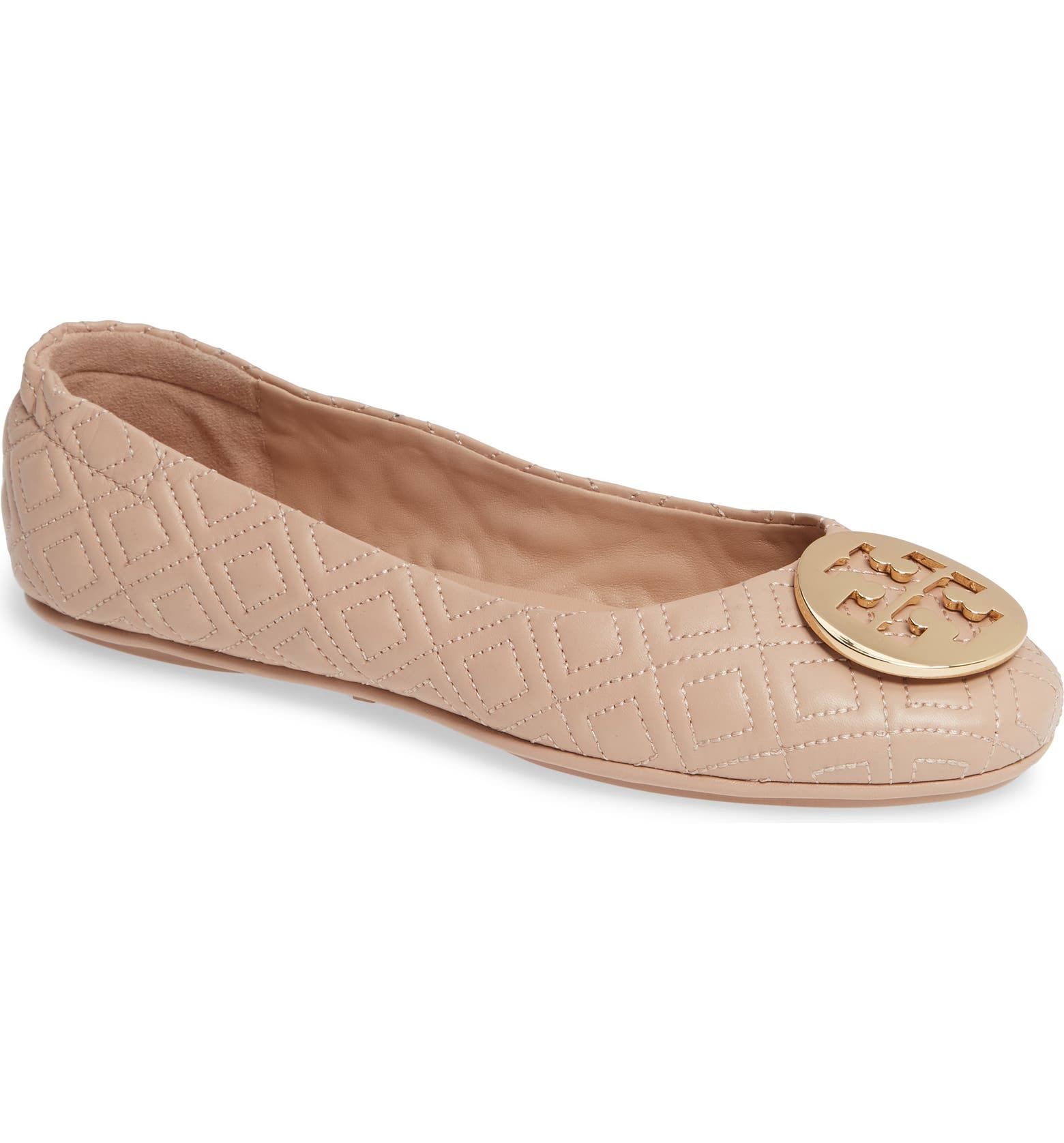 Tory Burch Minnie Travel Ballet Flat ($228-$248) $160.99-$248
With the summer sun gradually making its way out, it's also time to bring out some comfy flats like these cute and chic ones. The design is simple yet elegant and pairs well with that perfect little summer dress or if you have an important day at work that involves constantly being on your feet.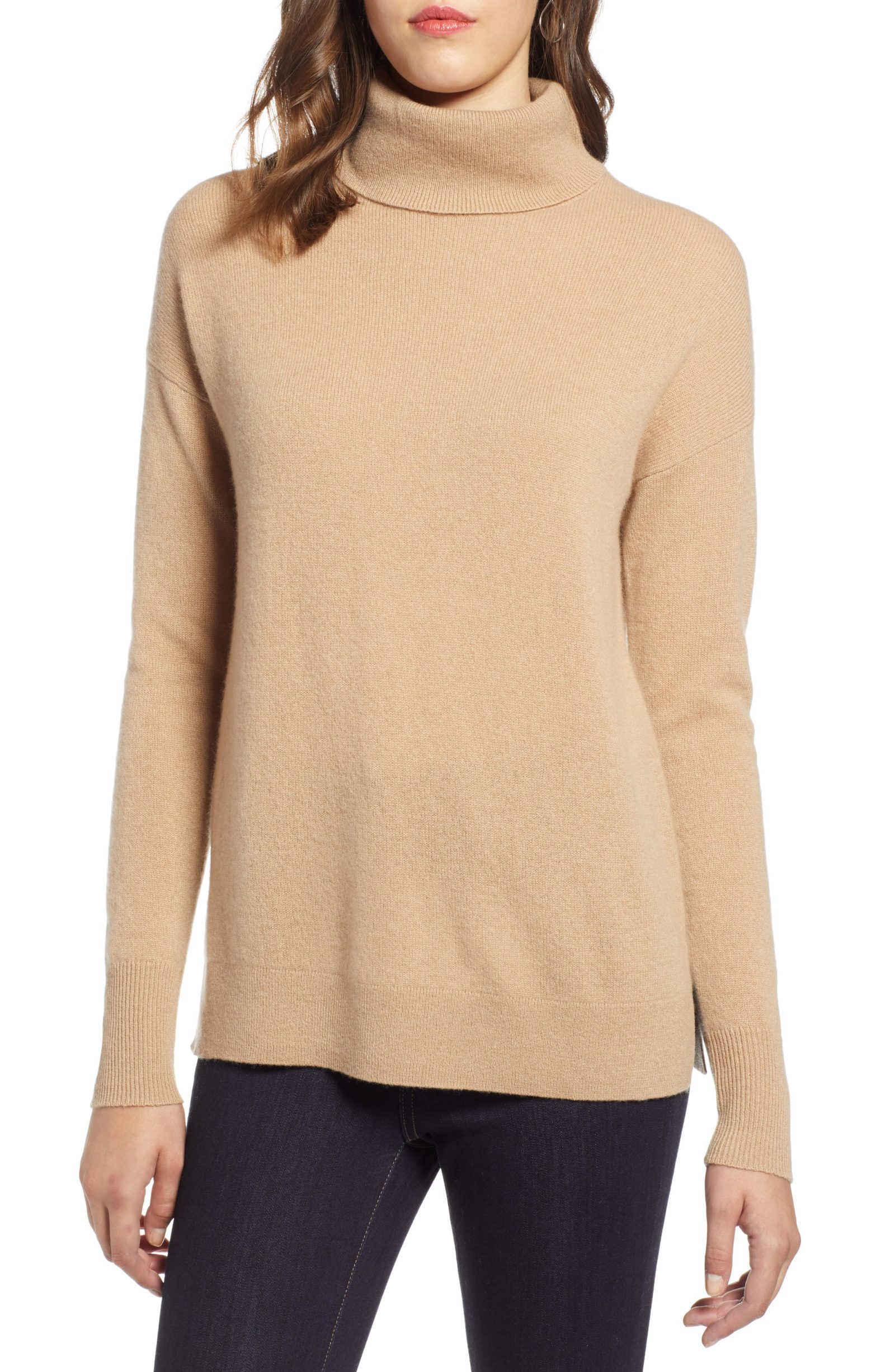 Halogen Cashmere Turtleneck Sweater ($98) $38.97-$39.99
There will always be room for a new turtleneck sweater in our wardrobes every time we set our sights on one that looks especially as good as this. A turtleneck is a winter classic and adds the perfect elegance to your outfit. In everyday-luxe cashmere, we are sure that you'll be snuggled up in this.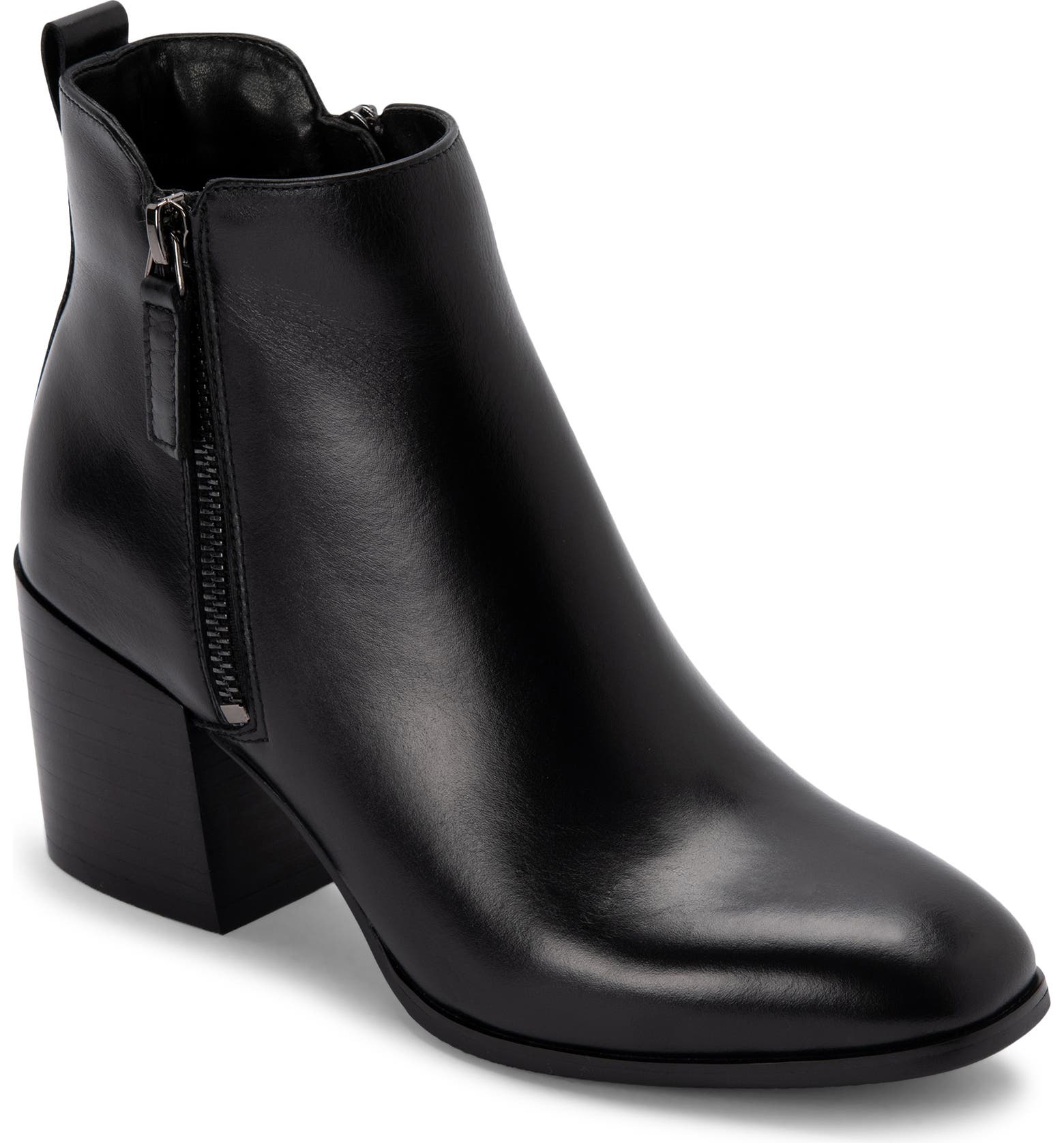 Blondo Siena Waterproof Bootie ($99.95) $49.90
The perfect heel makes walking around in these boots feel like a piece of cake, no matter how long you wear them. In a sleek, versatile design, these boots will take you wherever you want to go in absolute comfort.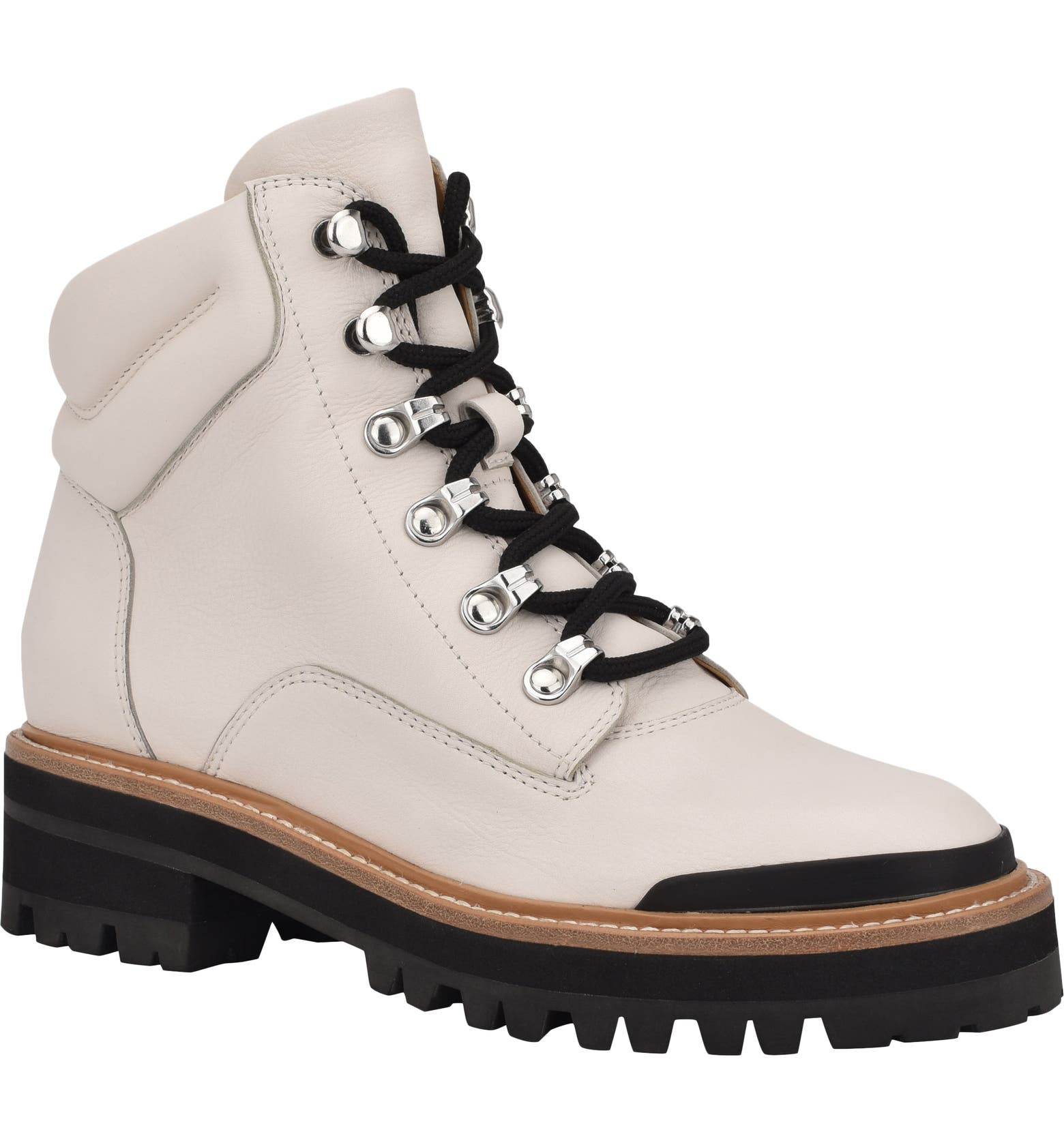 Marc Fisher LTD Idaran Hiking Boot ($238.95) $94.97-$94.98
Give your feet the pep it needs in every step in these lug sole sturdy hiking boots. The lace-up design and the rugged finish add that street-style hiker look to any outfit you wear. And it's undoubtedly comfortable.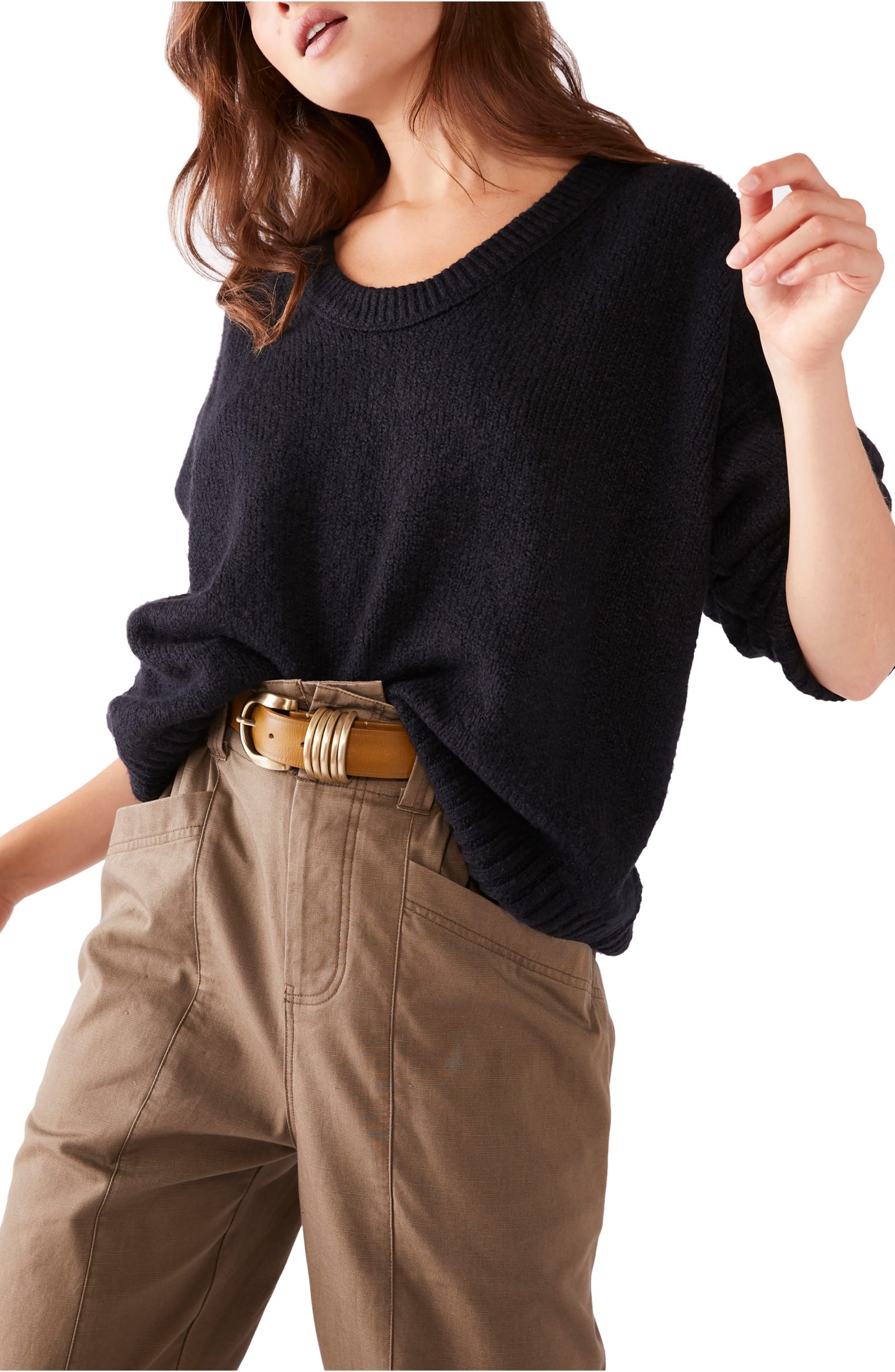 Free People Brookside Sweater ($128) $53.97-$128
Whether you want to sit at home in comfort just lounging around, or you have lunch plans with the girls, this sweater will fit right in with both plans. The oversized slouchy silhouette makes it irresistibly comfy to wear all the time.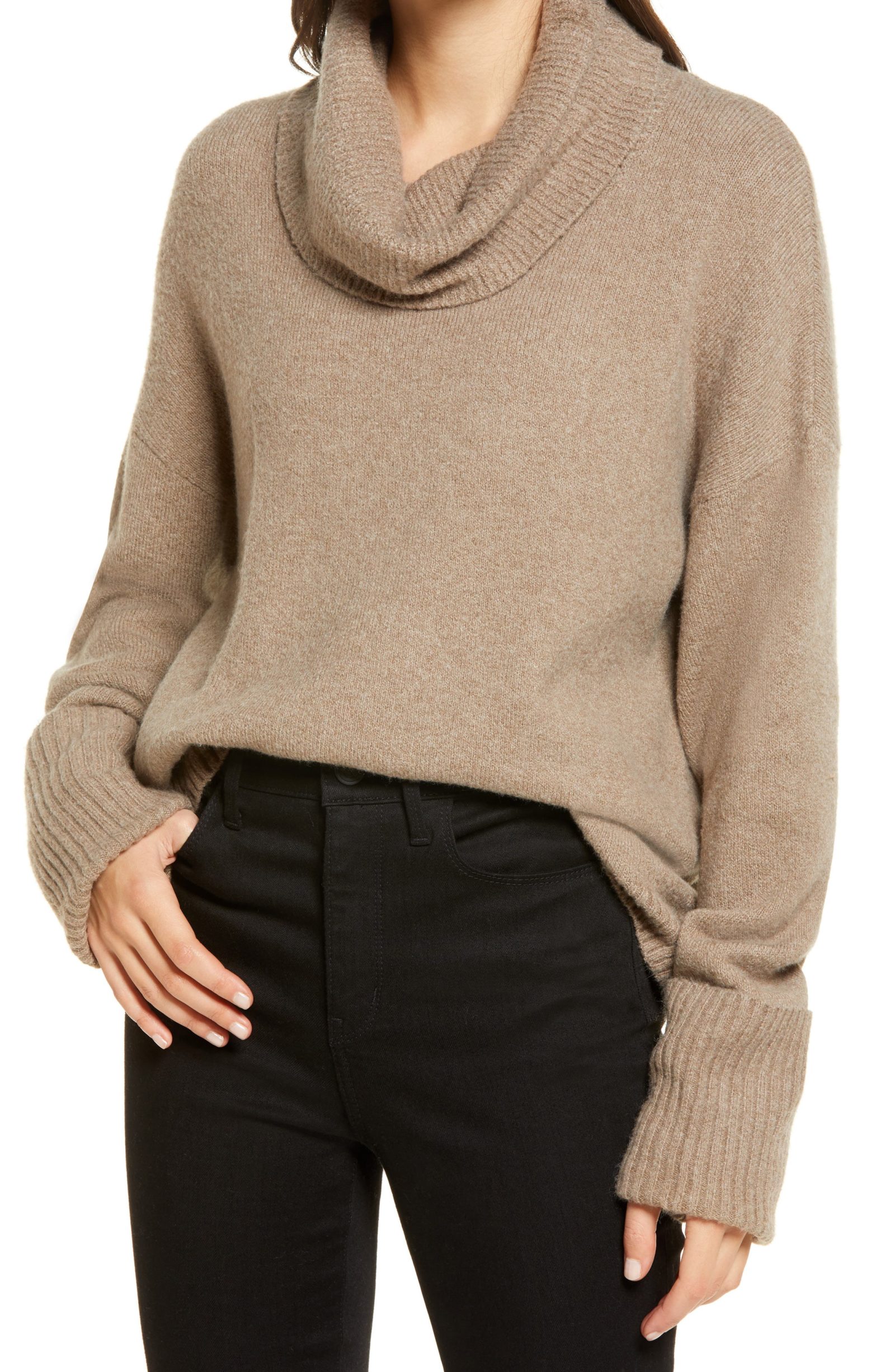 Chelsea28 Cowl Neck Sweater ($69) $28.97
Slouchy oversized sweaters definitely make a chilly day a lot more bearable. The cowl neck adds to the coziness of this chic sweater, and the extra-long sleeves make it even more snuggly.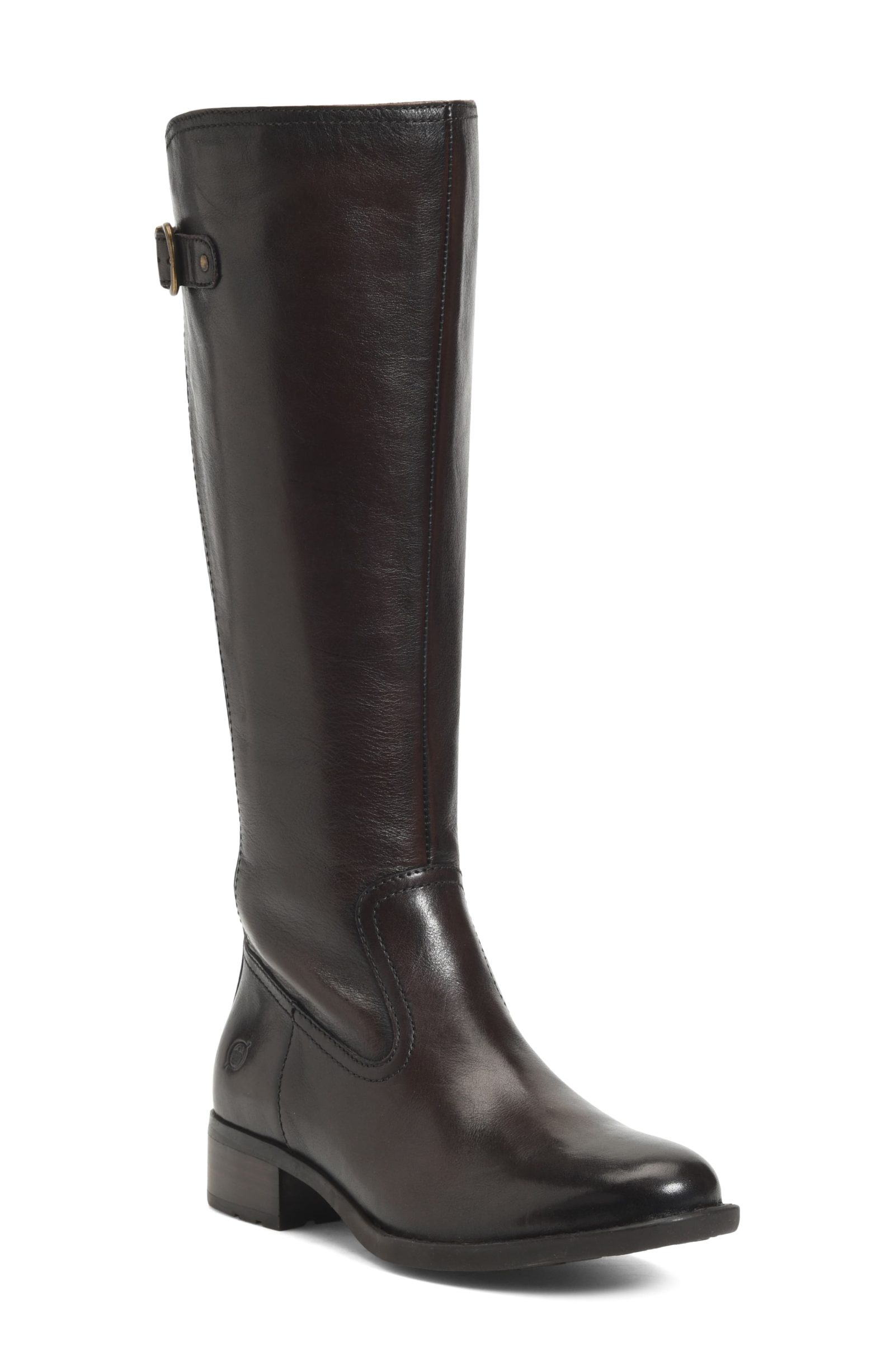 Born Carran Knee High Boot ($230) $86.98
A knee-high boot is a definite wardrobe must-have. It is effortlessly chic and super easy to style with any outfit you have planned. With intricate detailing and a sturdy grip sole, no matter where the road takes you, you can trust that these boots will make sure you keep walking.
Up Next: 51 insanely stunning pieces to snag from Nordstrom, H&M, and Shopbop