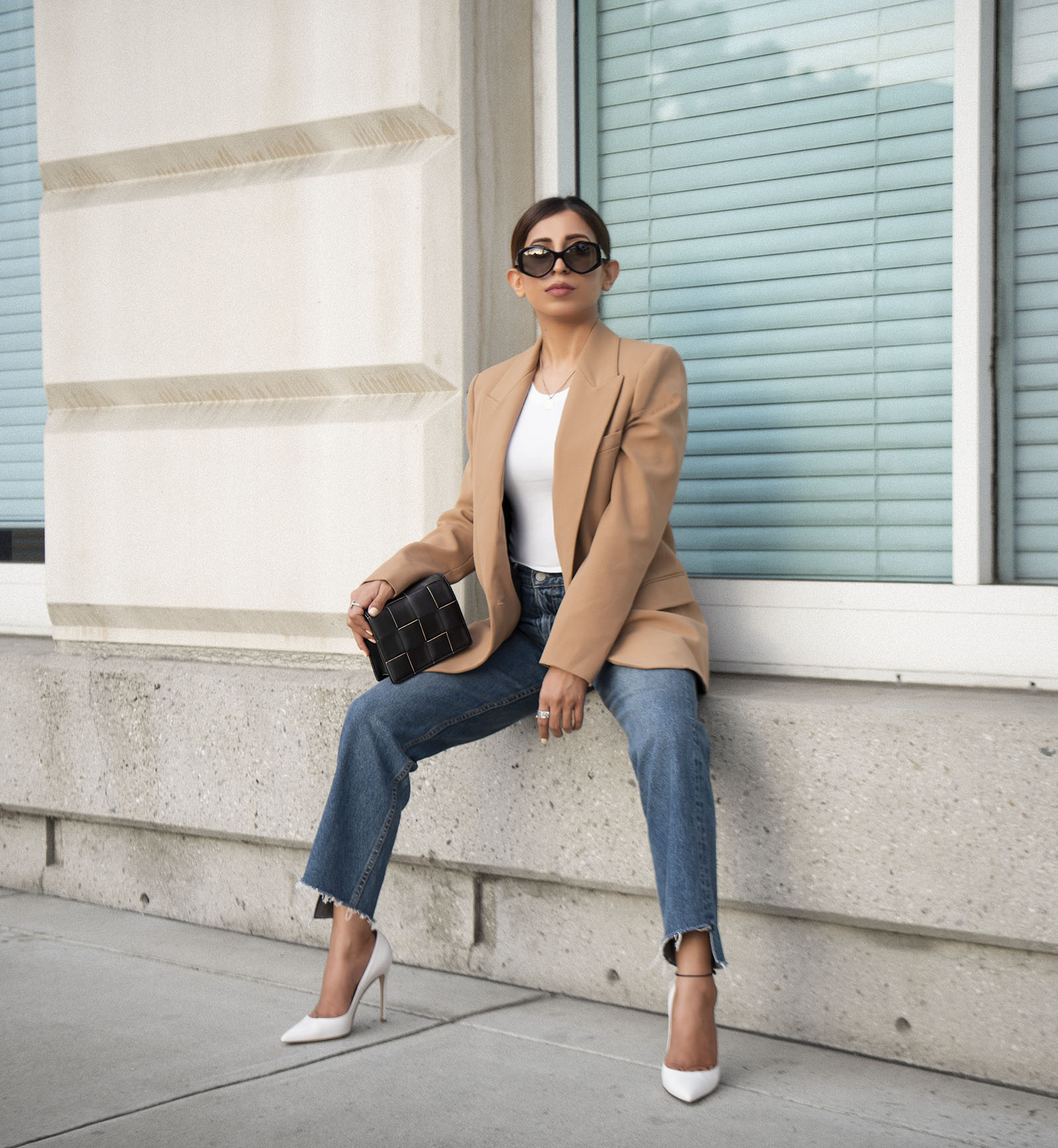 Your day could not go any better if you start it by setting your sights on the most epic spring clearance sale ever. When we hear that a great sale is going on, it fills our hearts with utter joy and satisfaction, thinking we can finally get a hold of amazing items that we've been eyeing for a while. And there's no better place than Nordstrom to find these on sale items.
Now we know that spring is almost around the corner, and it's definitely not the time to whip out those coats and jackets, the deals you're about to see will make you want to stock up in advance. This is the ultimate spring jacket sale (and the ultimate coat spring sale too!) that you'll ever want to gaga over, and these spring clearance sale items will make you wish you got here sooner. Well, better late than never because we've listed some pretty amazing finds that we guarantee you'll absolutely love.
So don't worry about the change in seasons, worry that you'll probably never see these jaw-dropping deals again. Keep scrolling to add these chic pieces on spring clearance sale to your list.
17 Best Jackets & Coats On Spring Clearance Sale Right Now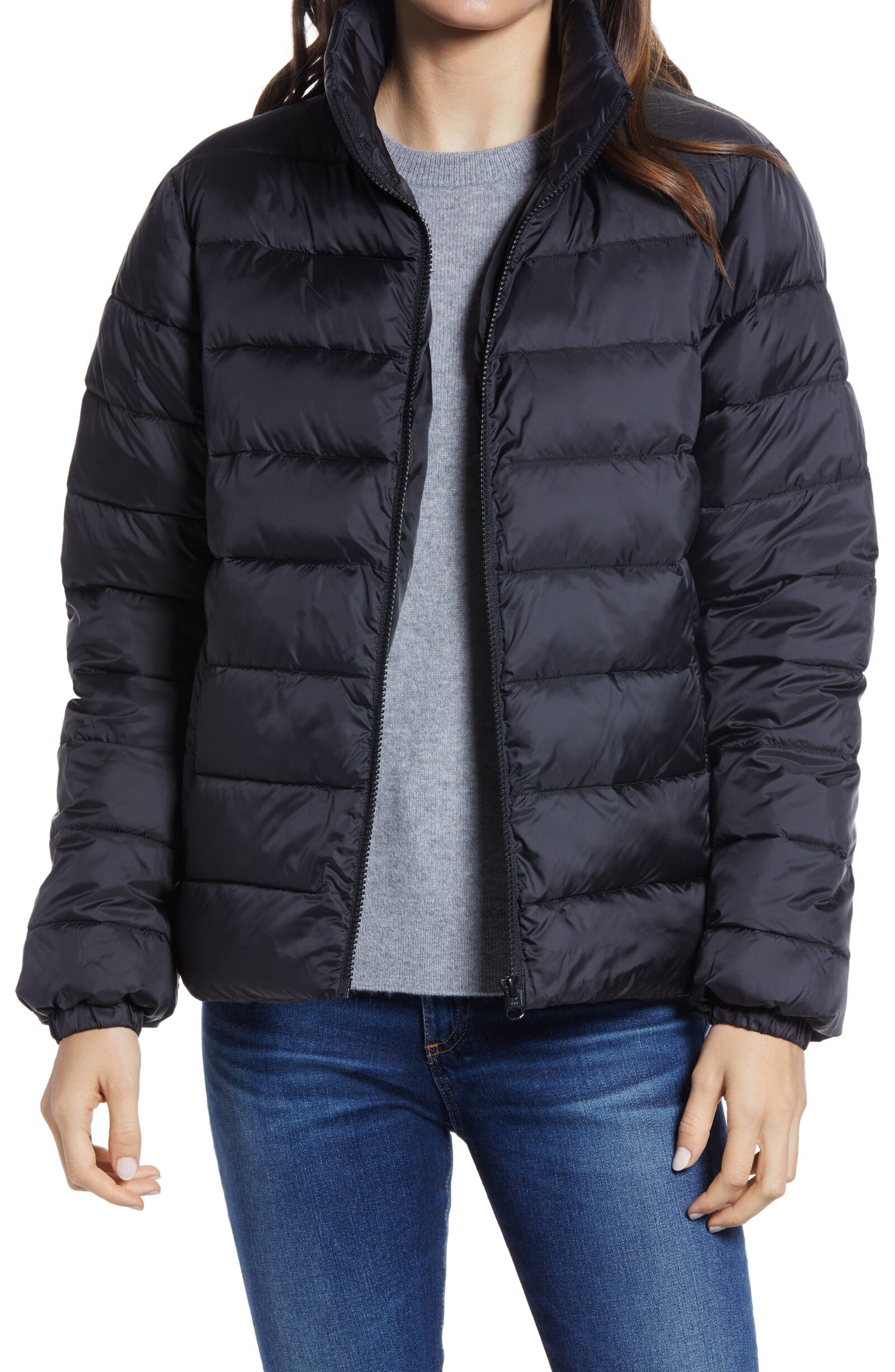 Nordstrom Zip Puffer Coat ($49.90) $27.45
This is the best time to shop the best pickup deals on the best jackets you'll ever see. Designed from recycled materials, this channel-quilted puffer coat is incredibly stylish and comfy enough to keep you warm on a chilly day.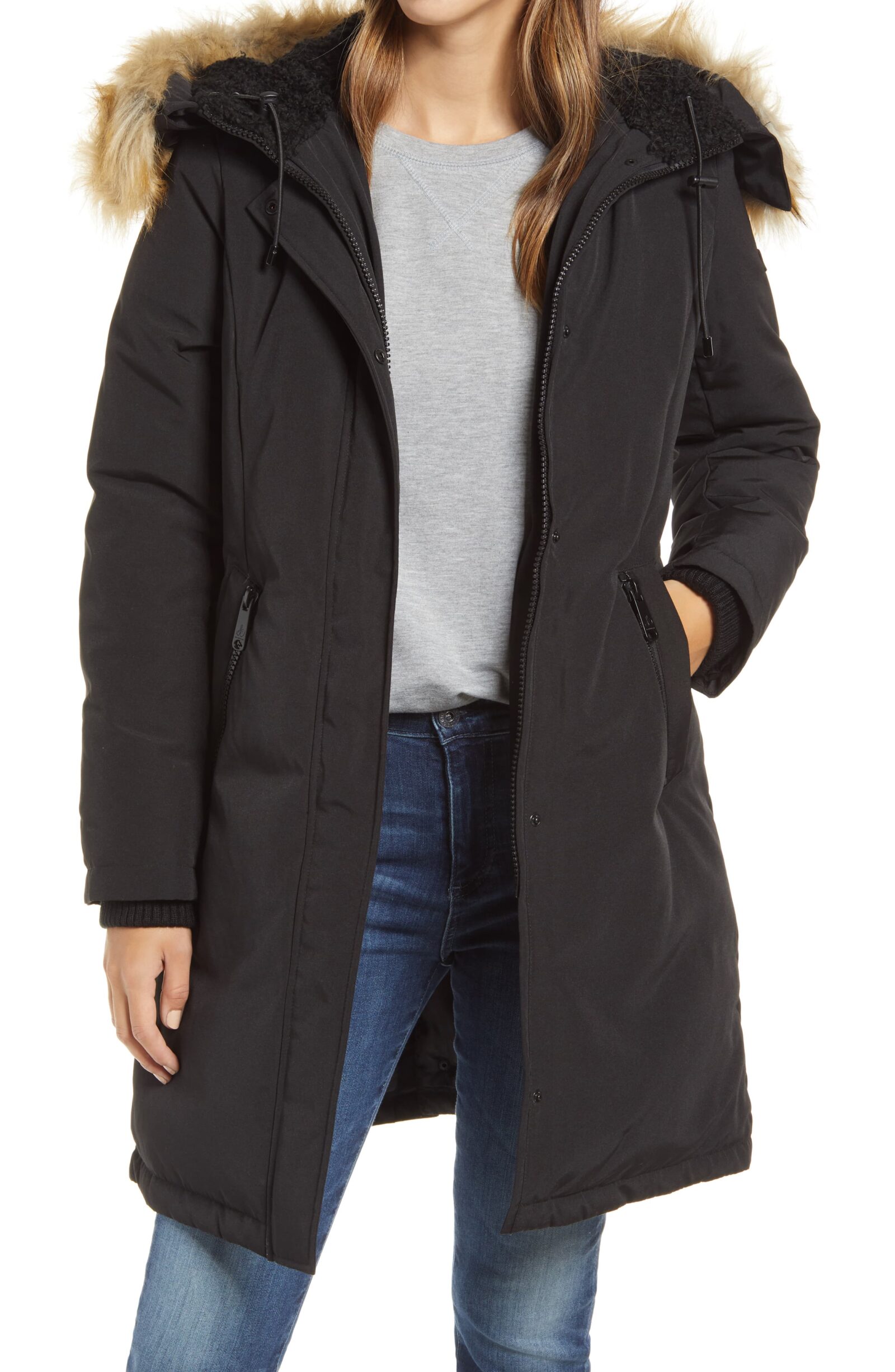 Sam Edelman Faux Fur Trim Down Parka ($260) $99.97-$149.90
This parka is as snug and warm as it looks. The faux fur lining gives it a chic and winter-ready look. This is undoubtedly one of the best discount deals you'll ever come across on a parka this comfy and stylish.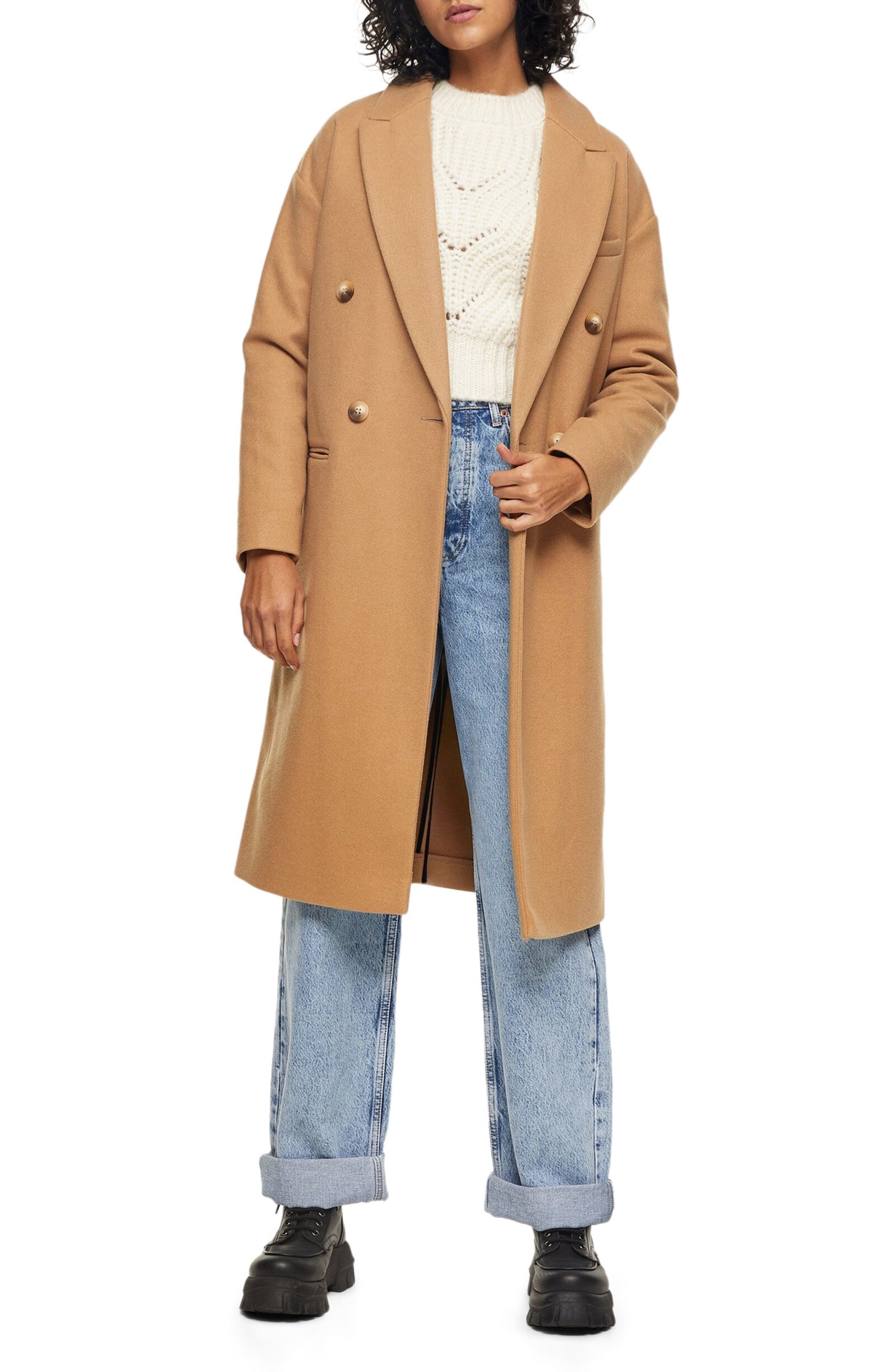 Topshop Brooke Double Breasted Long Coat ($135) $89.99
A timeless silhouette will never go out of style. The classic double-breasted coat is one of the on-sale items that you've got to get a hold of—no harm in stocking up some classy pieces well in advance.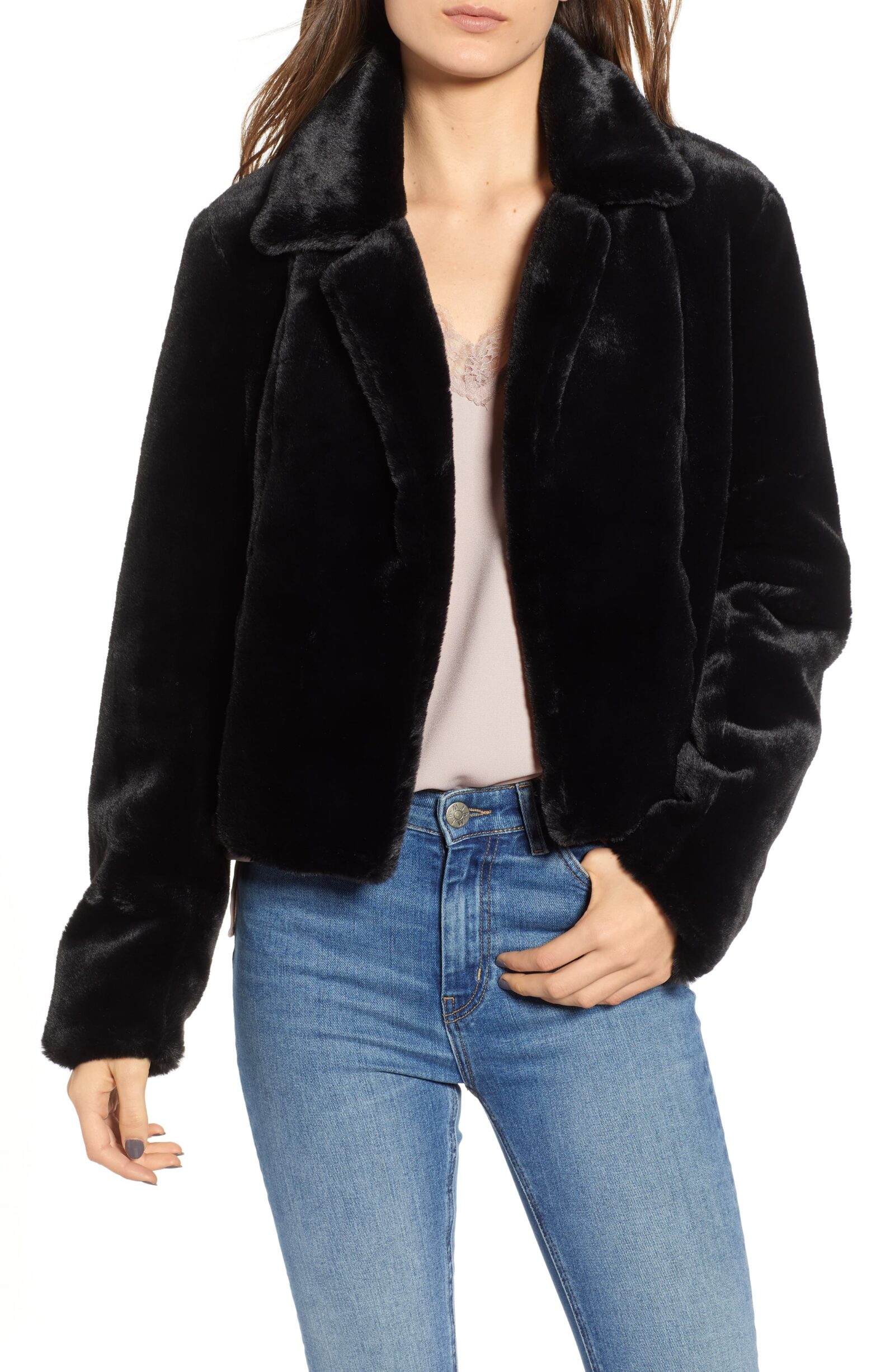 BLANKNYC Cropped Faux Fur Jacket ($98) $44.10
A little fuzziness never hurt anybody. And this super cute faux fur jacket will make a great addition to your winter wardrobe. Stay sassy and trendy while keeping snug and warm in this chic piece.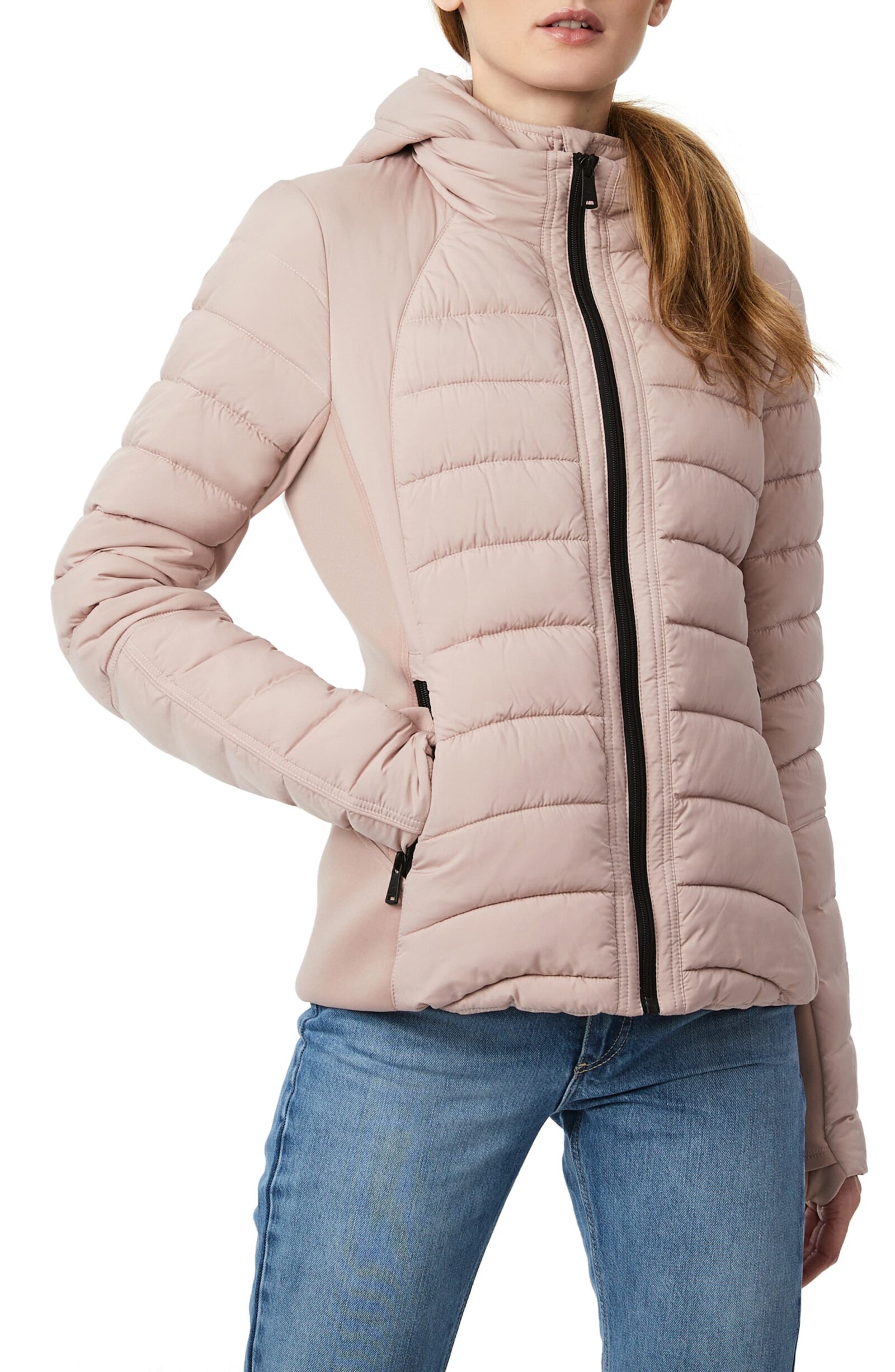 Bernardo Hooded Quilted Water Repellent Jacket ($180) $99.90
A water repellent quilted jacket could not get any sleeker than this. The fit is incredibly flattering, and you'll be protected no matter what the weather has in store for you. And there are some pretty colors to choose from as well.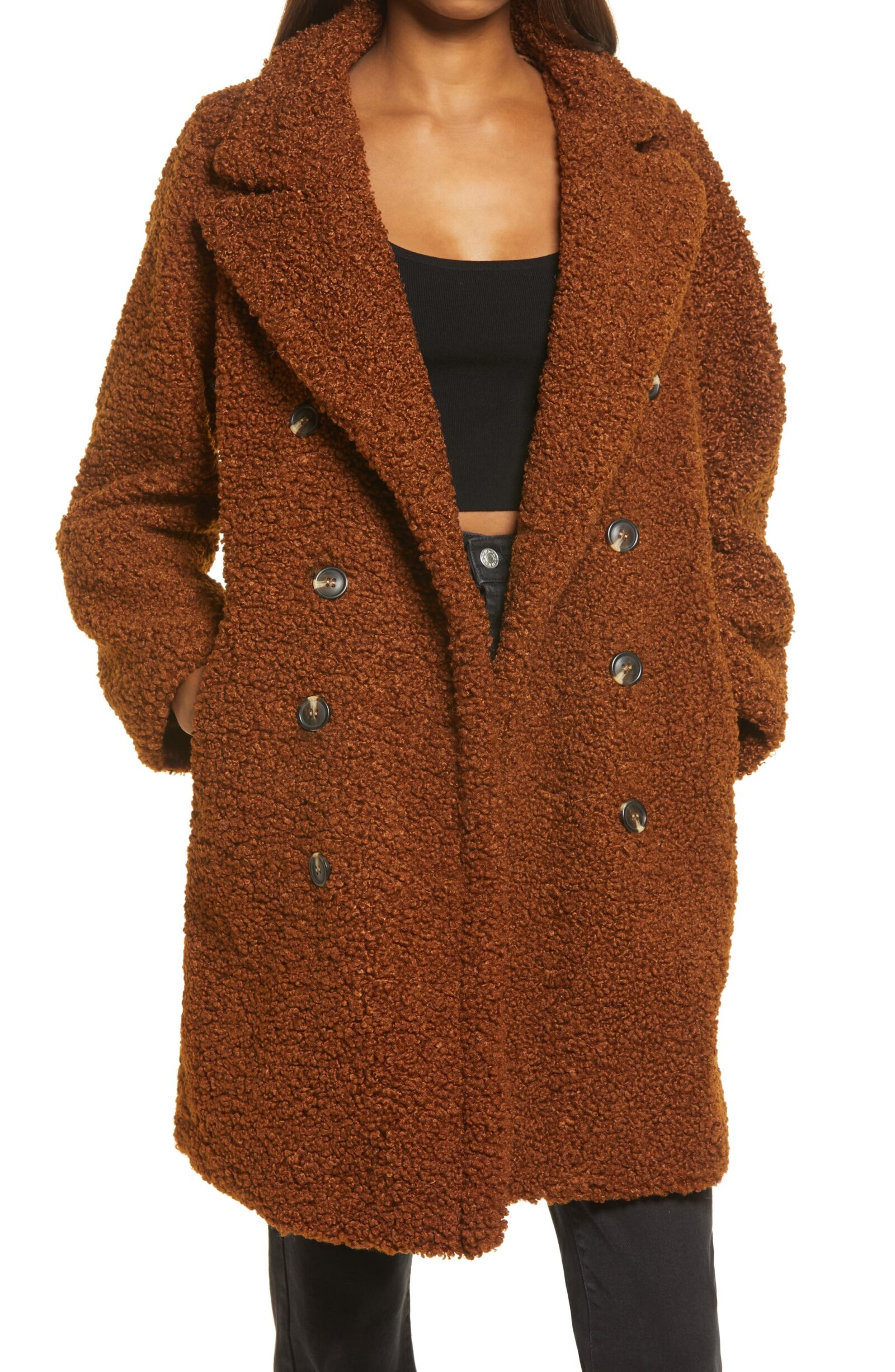 BLANKNYC Faux Shearling Jacket ($168) $92.40
The decadent softness of faux shearling will make you feel like this is the best thing that has ever happened to you. Now you can feel the comfort and warmth of a teddy bear hug on a chilly day in this double-breasted longline coat.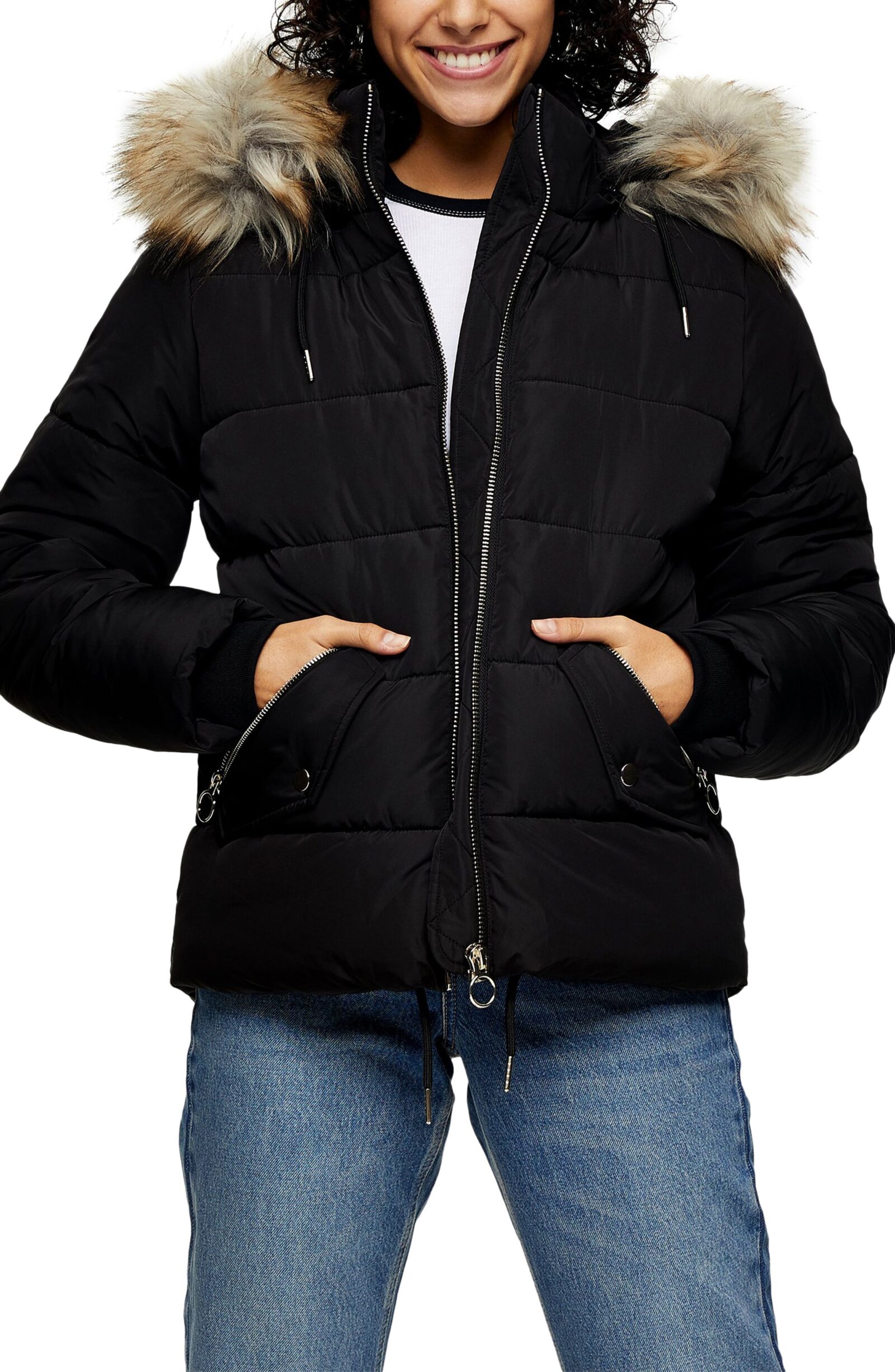 Topshop Frieda Faux Fur Trim Jacket ($125) $52.97
Staying cozy and stylish at the same time just got a whole lot easier. This quilted jacket with a modern spin should definitely earn a place in your closet. The faux fur trim makes it even more appealing.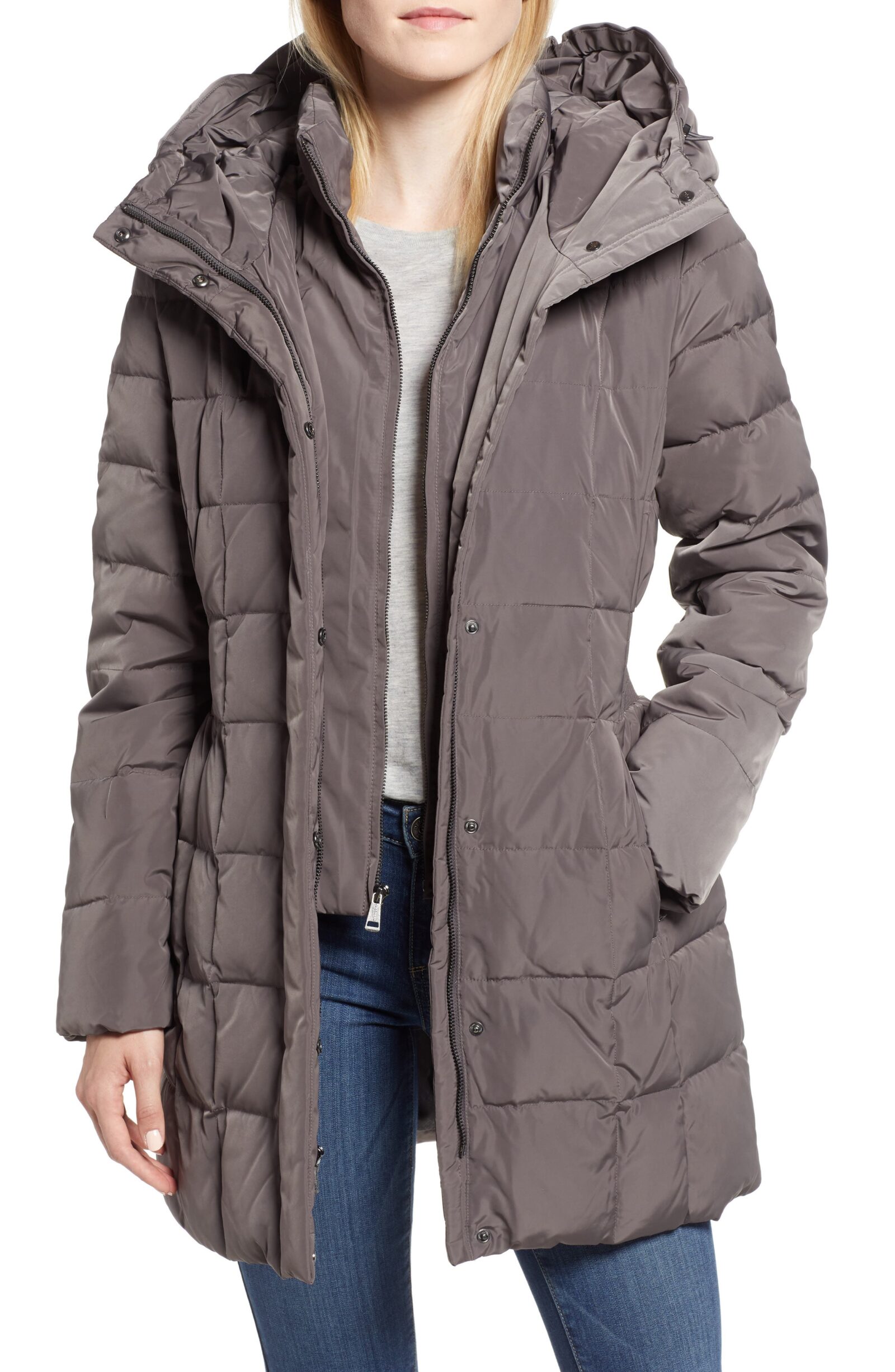 Cole Haan Signature Cole Haan Hooded Down & Feather Jacket ($225) $89.97
When the temperature drops, this feather jacket will definitely make it to the front of your closet. This puffy parka packs enough insulation for a snowy day to keep you snug and warm.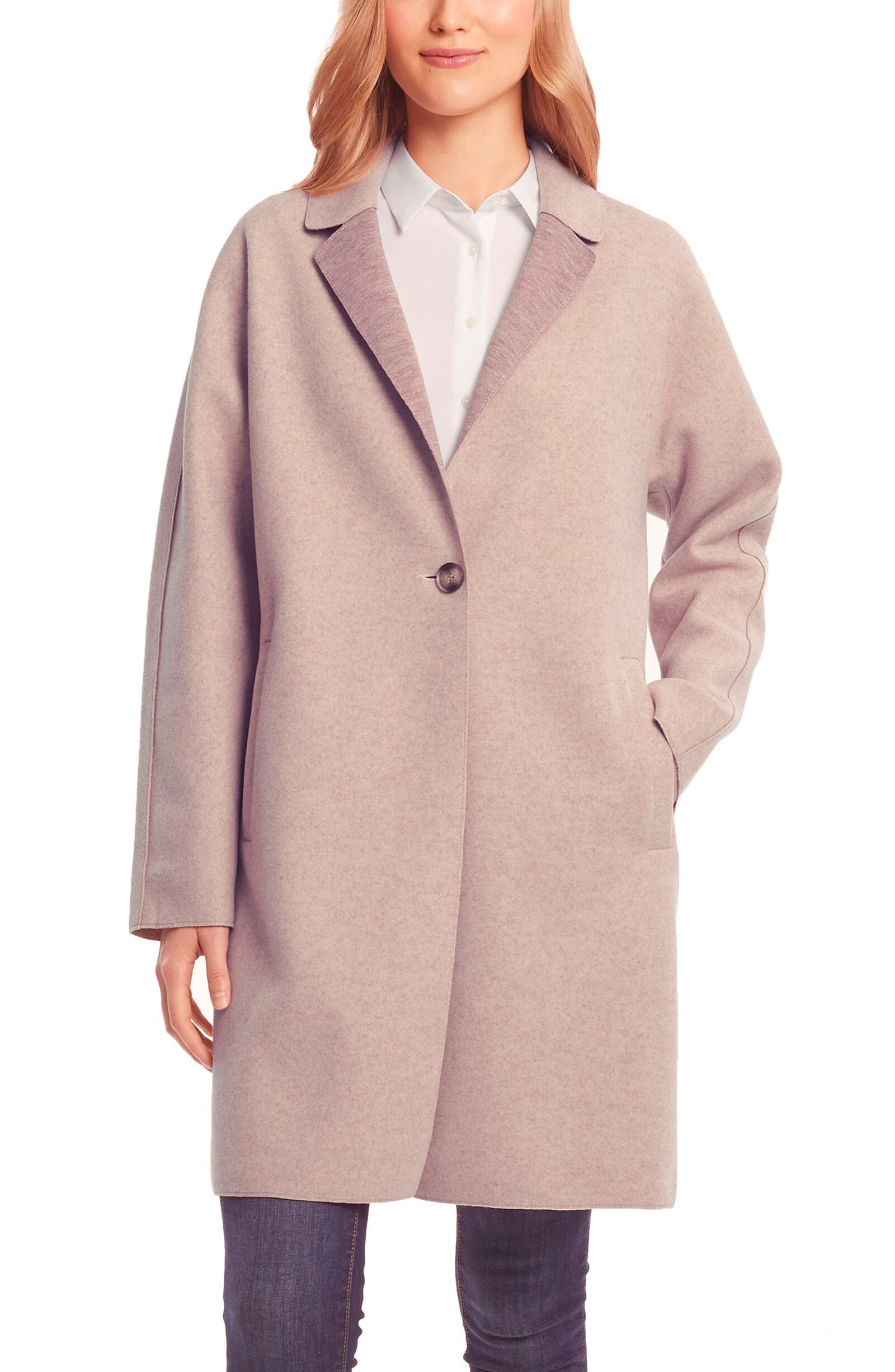 Bernardo Sweater Coat ($149) $49.90
Layer your winter outfits in the classiest way possible with this chic longline sweater coat. This simple silhouette is undeniably timeless and works well when you have to look a little fancy too.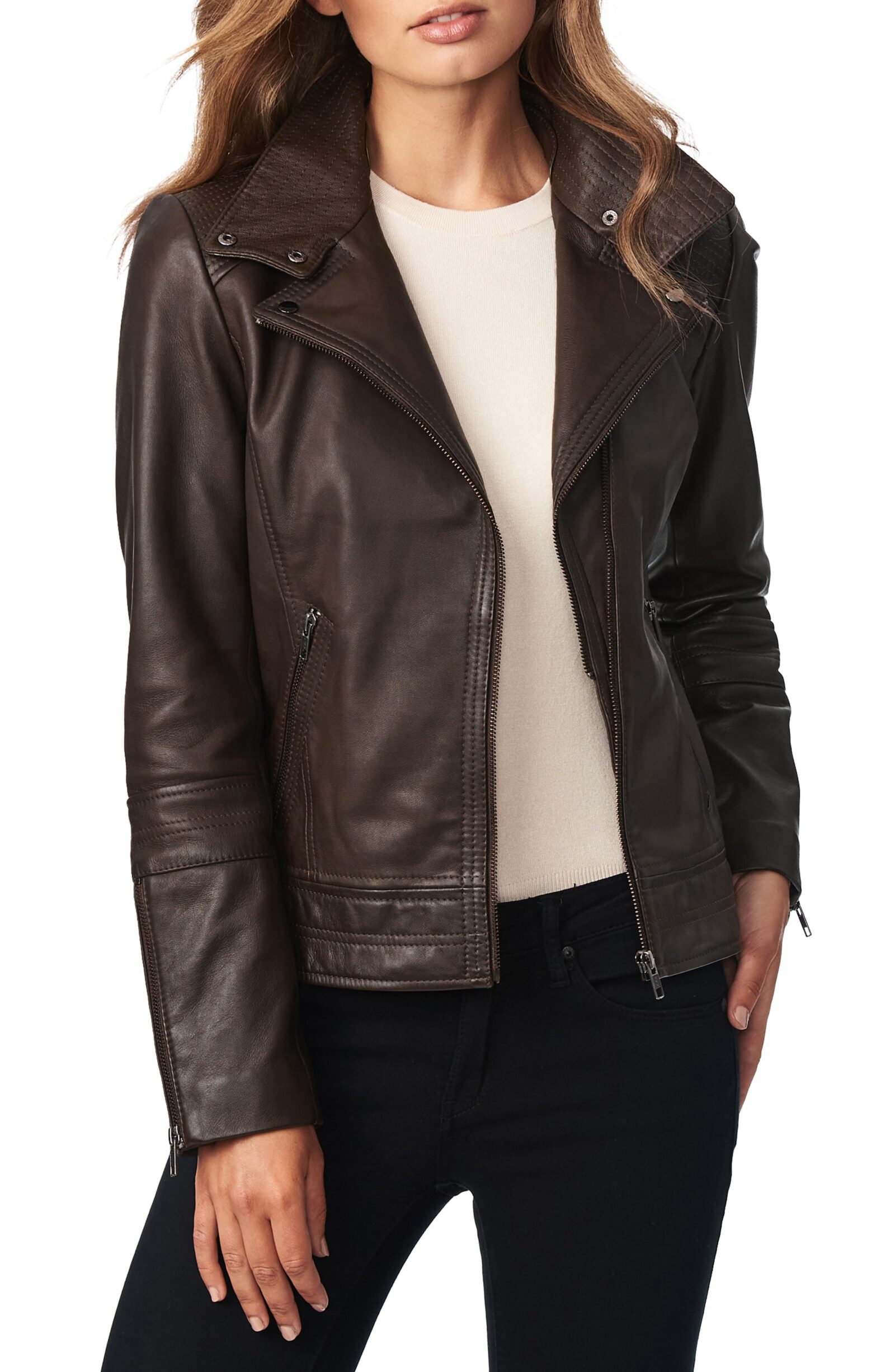 Bernardo Leather Moto Jacket ($398) $259.90
A leather jacket is a definite wardrobe must-have. Add that generous helping of edginess to your outfits in this contemporary moto jacket crafted from genuine leather. We can guarantee that this is going to be your new favorite.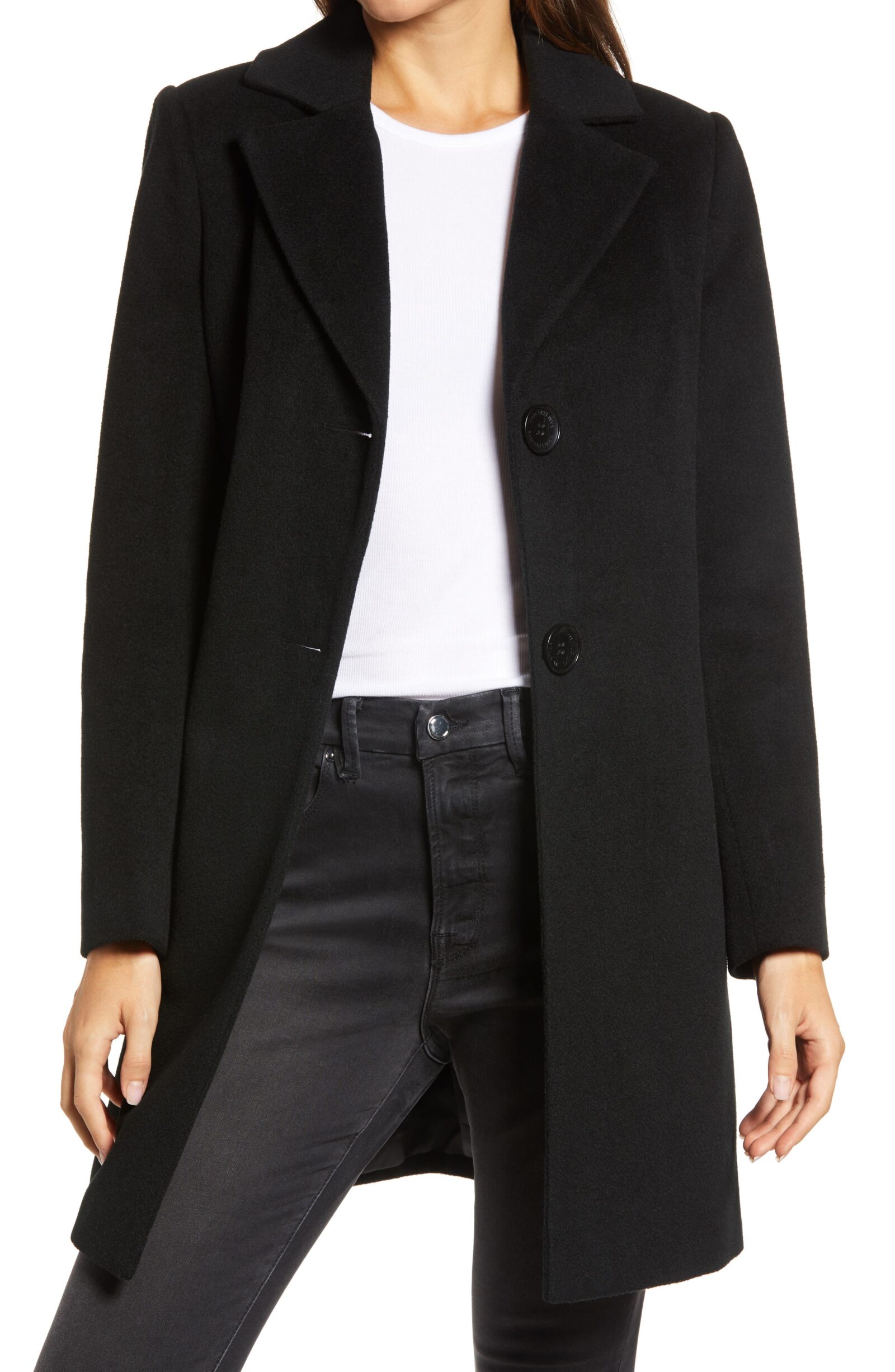 Sam Edelman Wool Blend Coat ($220) $88-$149.90
In a warm wool blend, stay classy and cozy in this timeless single-breasted coat. It is undeniably clean cut and will be your go-to in no time. And your favorite color is definitely waiting for you right here.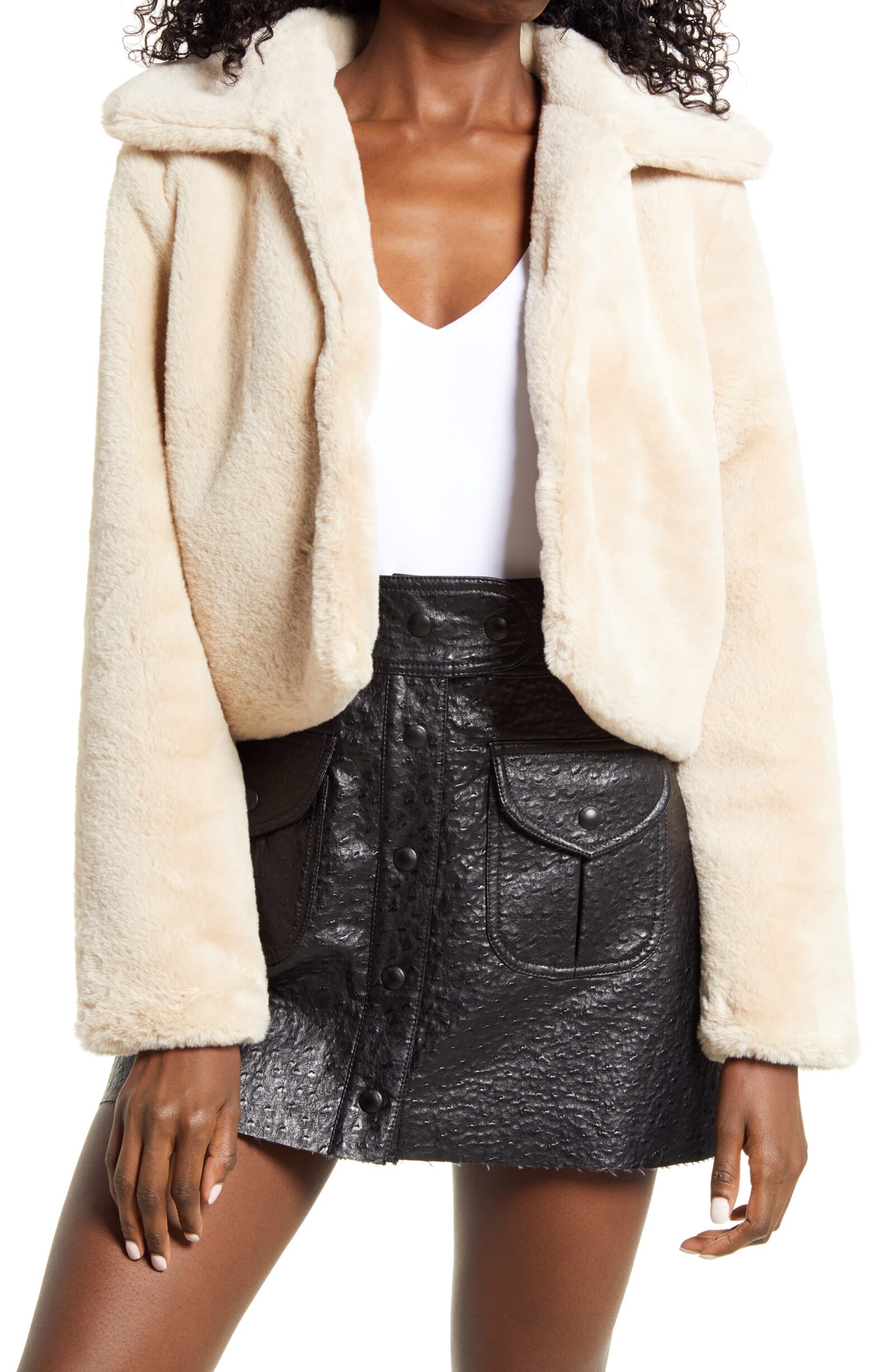 BLANKNYC Faux Fur Crop Jacket ($98) $39.20
Snuggle into the coziness of this plush faux fur jacket that is sure to become a wardrobe essential. The cropped fit is undeniably trendy and can be effortlessly styled with just about any outfit you have planned.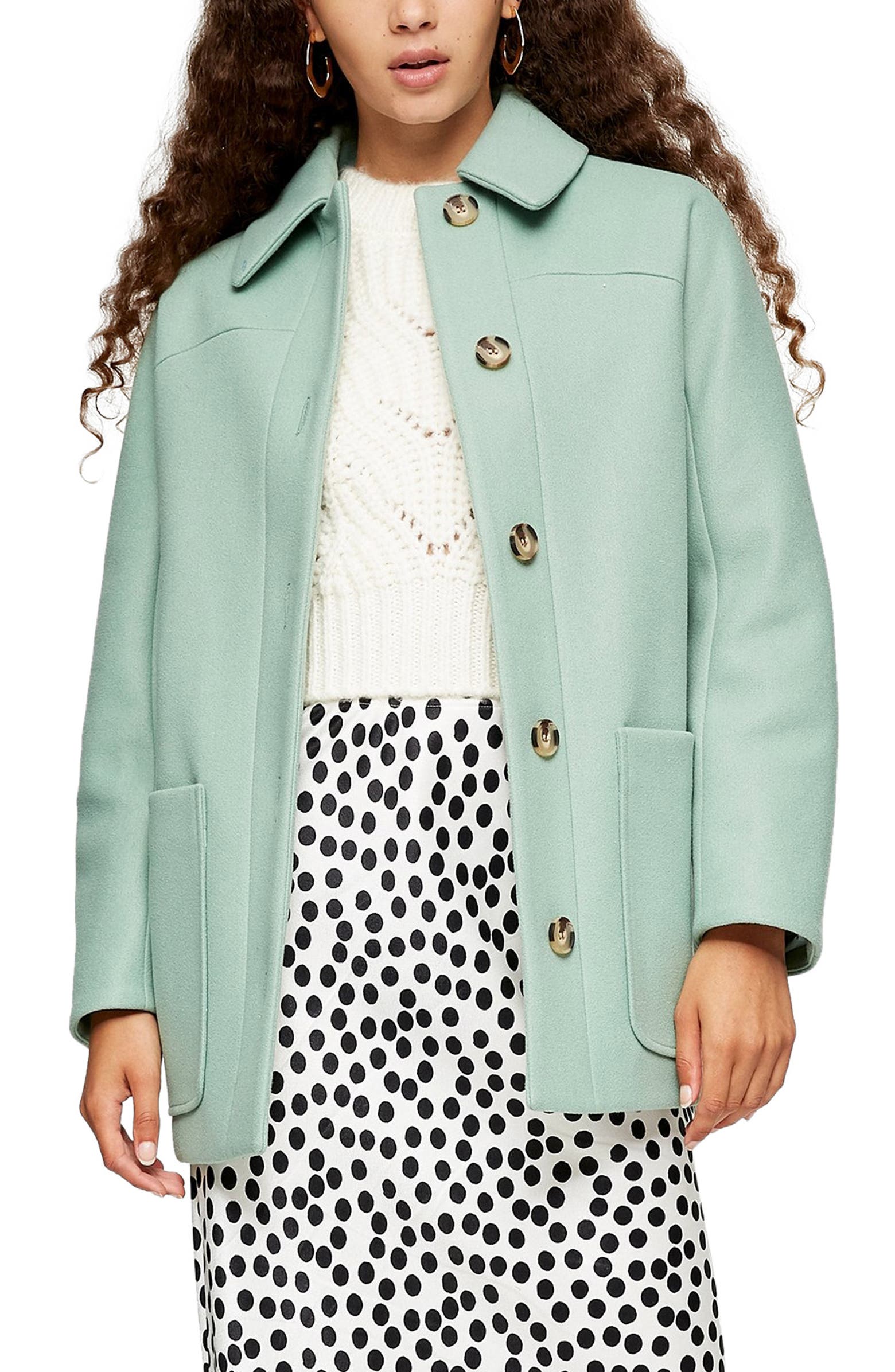 Topshop Oregon Car Coat ($95) $63.65
There's nothing better than a classic coat with a modern twist. In a lovely shade of mint green, this timeless coat keeps up with the modern trends with a relaxed silhouette and some very roomy pockets.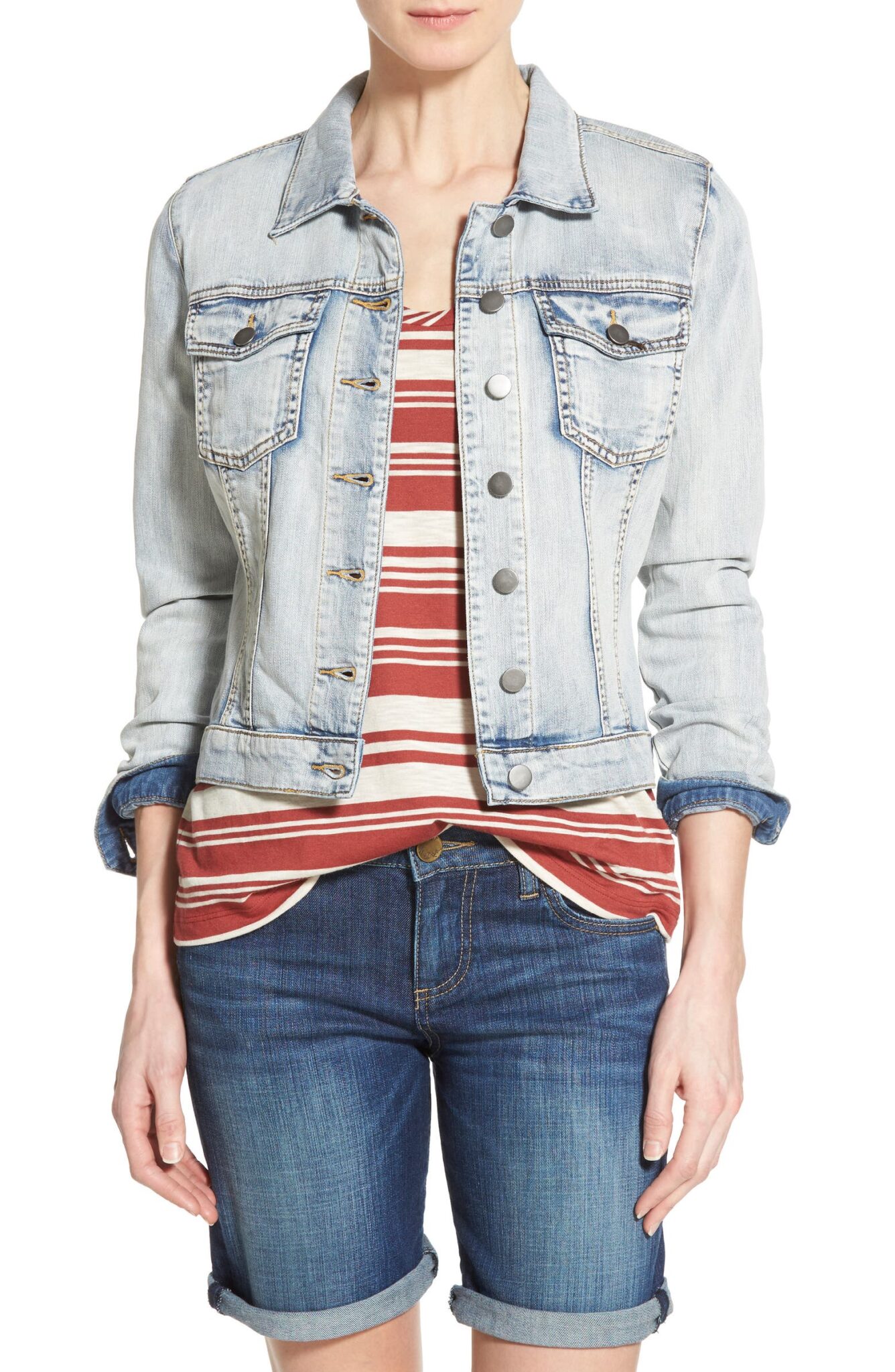 KUT From The Kloth 'Helena' Denim Jacket ($79) $47.40
You can never go wrong with a denim jacket, and it is one clothing item that will never go out of style no matter what other trends may come and go. Whatever your personal style may be, this classy jacket will fit right in.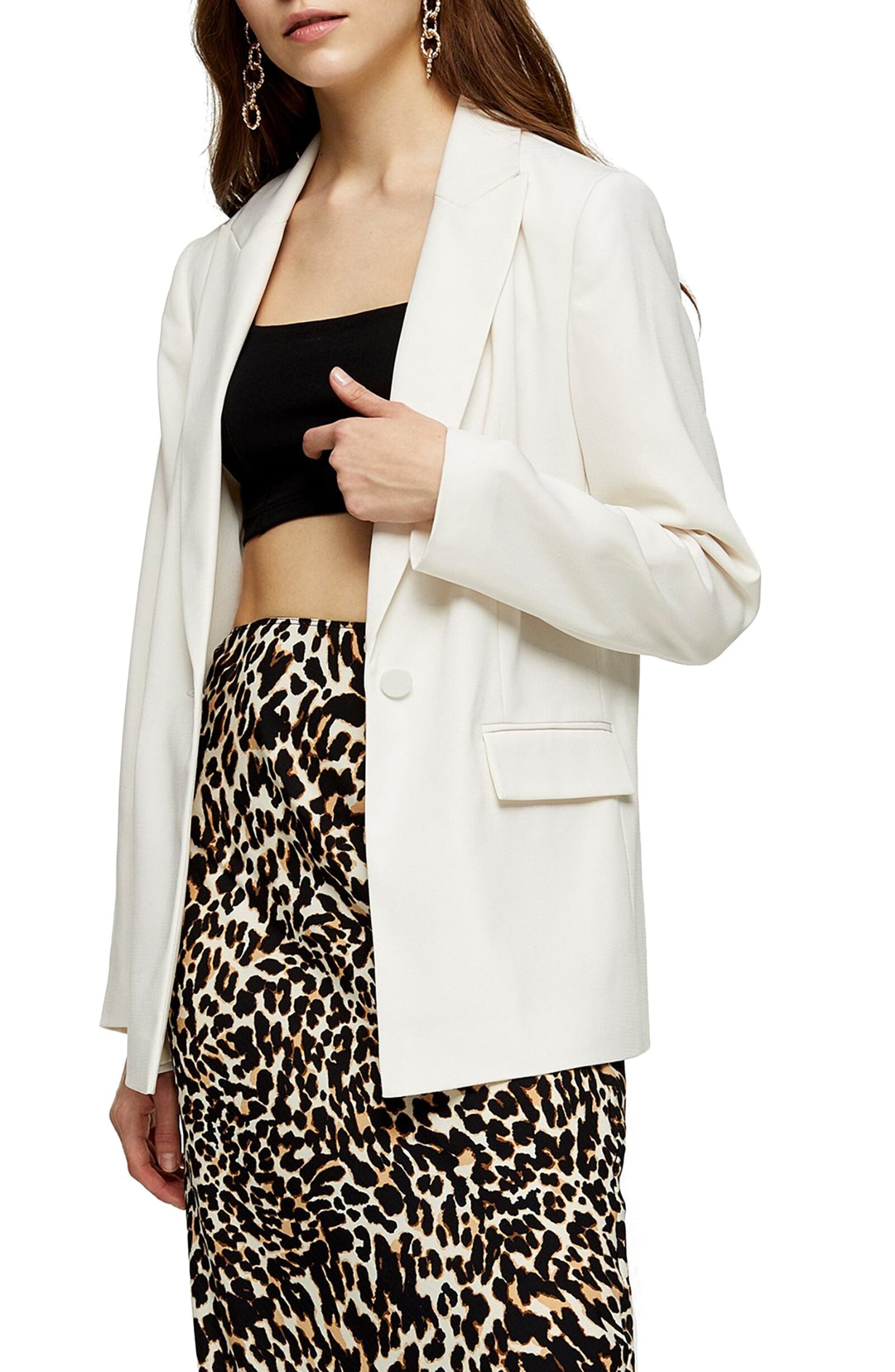 Topshop Crepe Blazer ($85) $35.97
A blazer ensures that you look like the epitome of power and elegance wherever you go. This chic crepe blazer, with single-button closure, works for a busy day in the office and a night out soon after as well.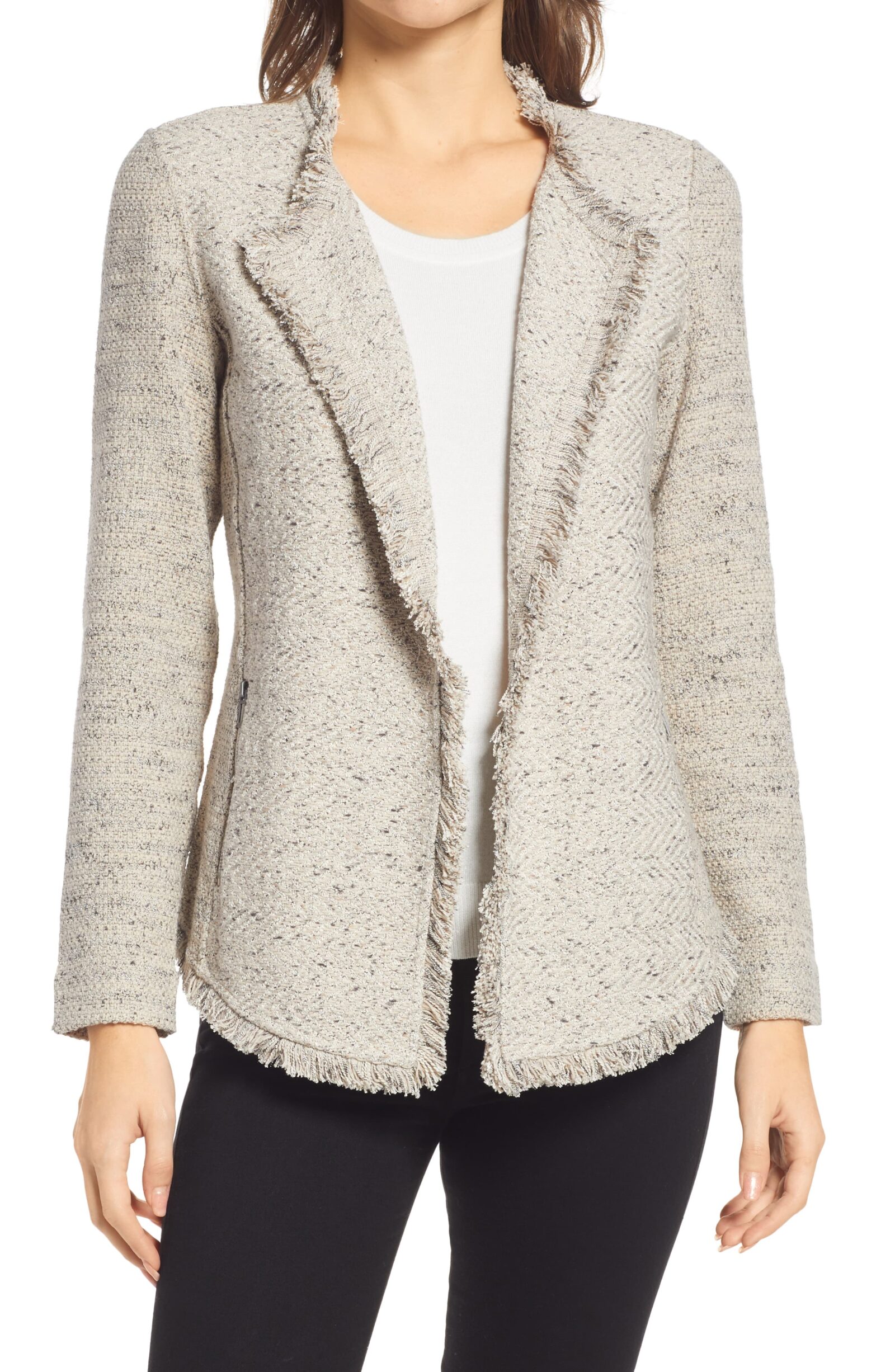 NIC+ZOE Range Tweed Jacket ($198) $99-$118.80
If you have an important day at work, you must dress equally well, and this chic tweed jacket will definitely add some bonus points. Step forward in utmost sophistication as you absolutely rock this jacket.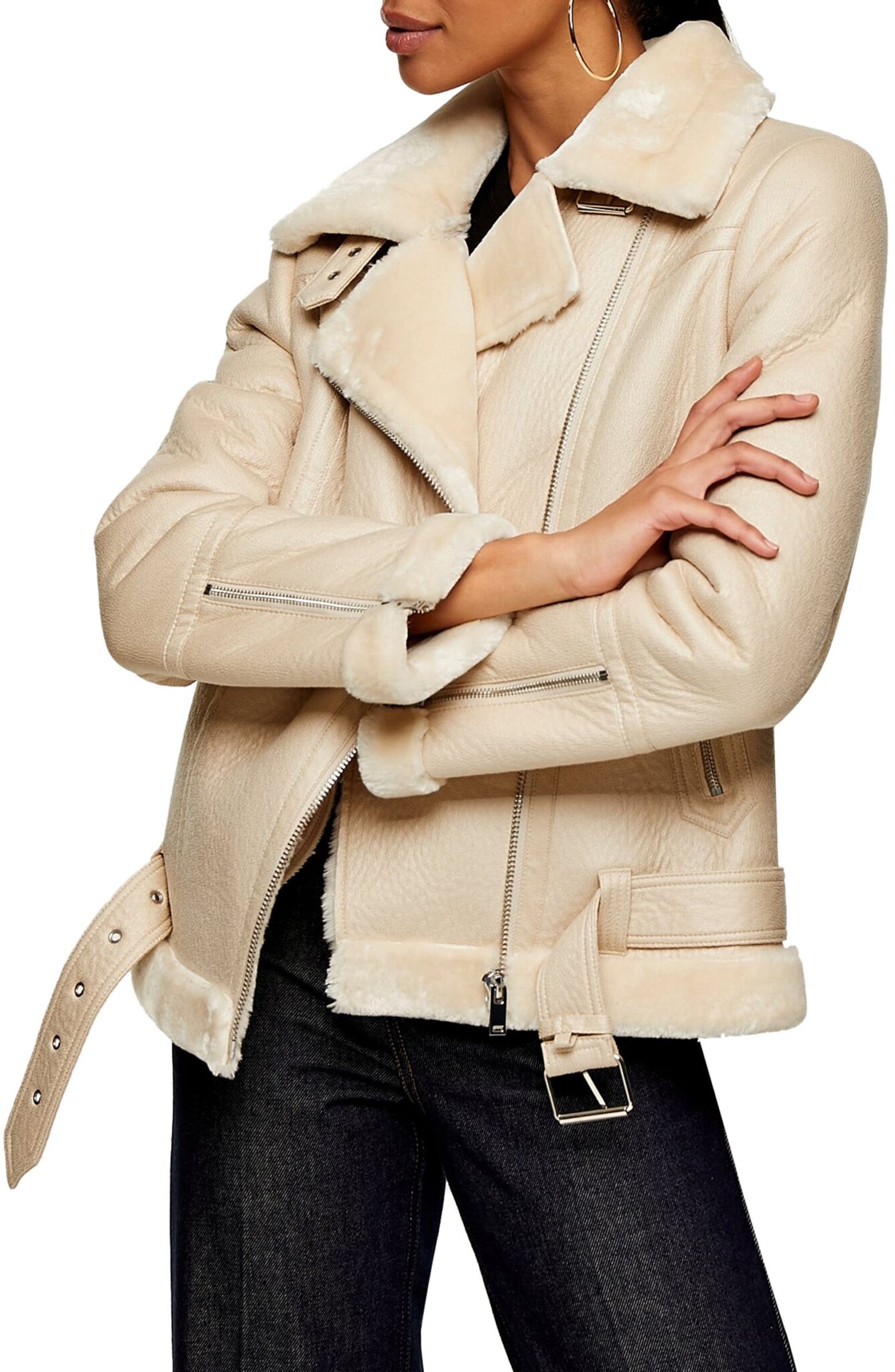 Topshop Fleece & Faux Leather Moto Jacket ($125) $83.75-$125
If a simple leather jacket is not enough for you, this one might be more your pace. With a plush and decadently soft fleece lining, this jacket doubles the style factor and will definitely make heads turn every time you wear it.
Up Next: 11 cool shoes from Nordstrom, Revolve & H&M you'll want to wear 24×7