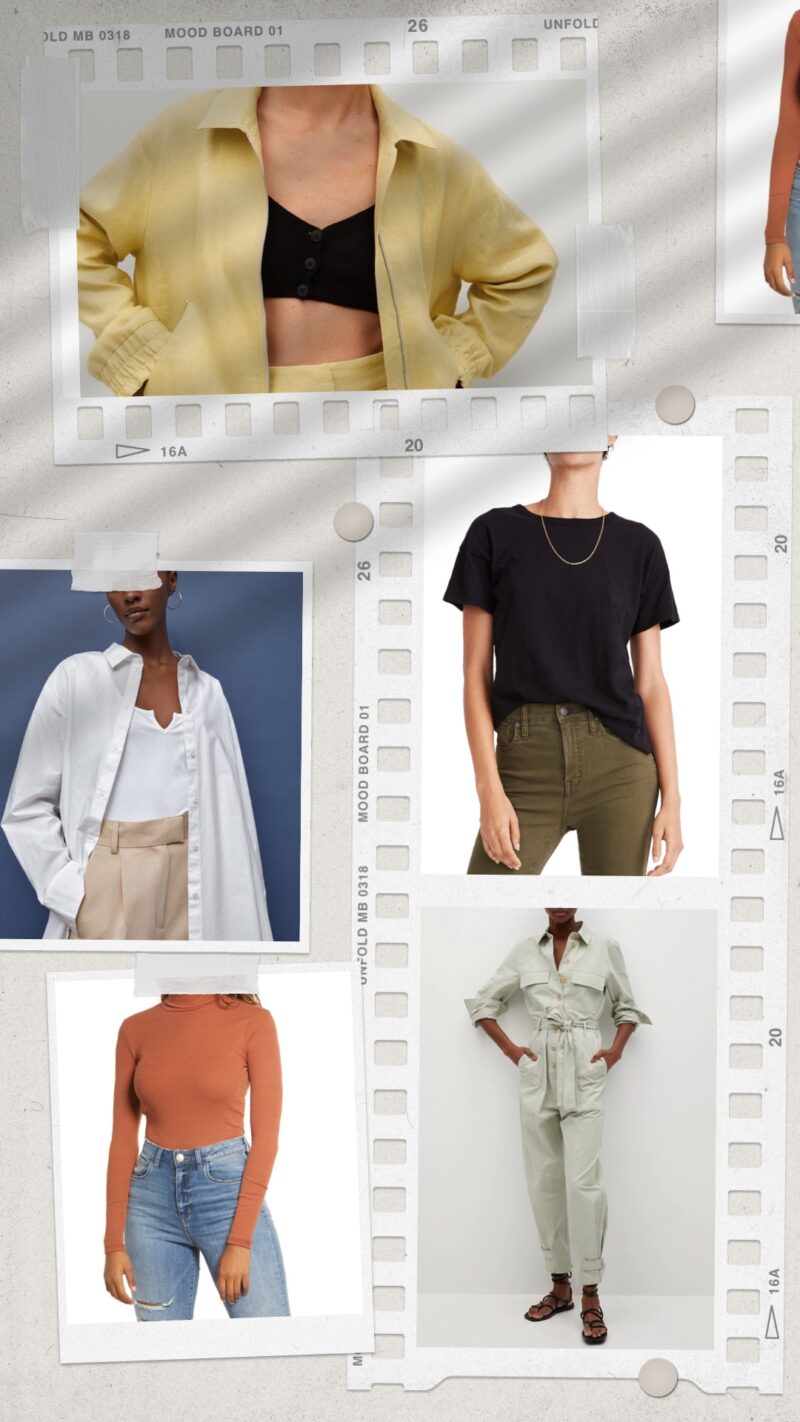 After spending a whole year at home (thanks to the pandemic), we are sure your wardrobe is deluged with sweatsuits and oversized t-shirts. Well, we all have been there. But, if you're looking for a wardrobe boost, you have landed at the right place! Here we have curated a list of spring casual outfits from every fashion lover's favorite shopping destinations – H&M, Nordstrom, and Mango. From the swirly-flowy dresses to classy blazers, there a plethora of fashion items that will boost dressing obsession for the season.
The trendy silhouettes, alluring colors, and exquisite patterns of these fashion finds are bound to set you ahead in the fashion game, no exaggeration! So, go ahead and revamp your spring closet with the most jaw-dropping items waiting ahead. Hurry up, all the IT girls are already eyeing these stunning spring casual outfits that are truly unmissable.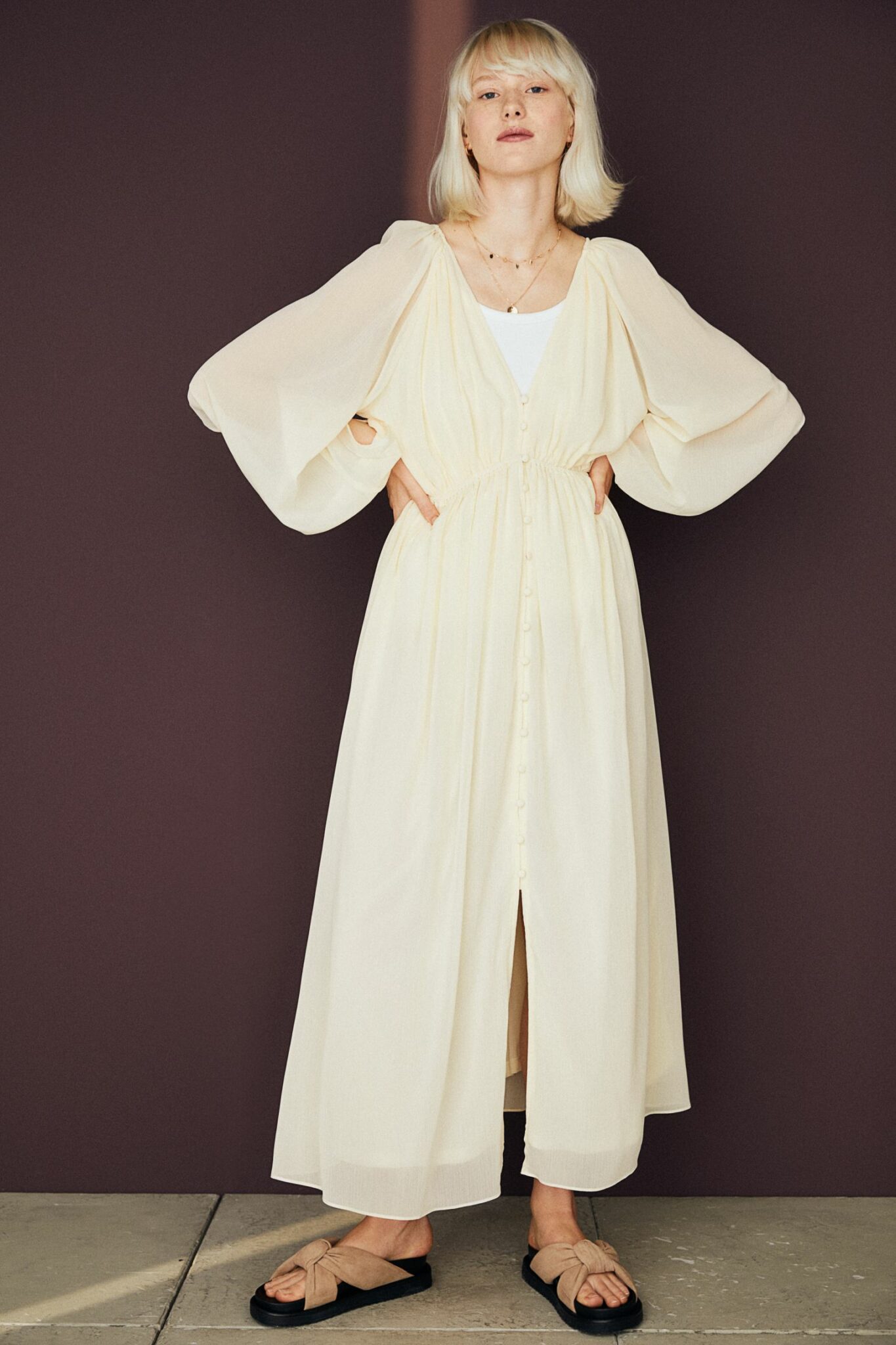 H&M Long Chiffon Dress ($49.99)
Step up your fashion game with this flowy maxi dress that is perfectly adorned in mellow-yellow color. Since this color trend is getting huge moment this year, you have every reason to buy it.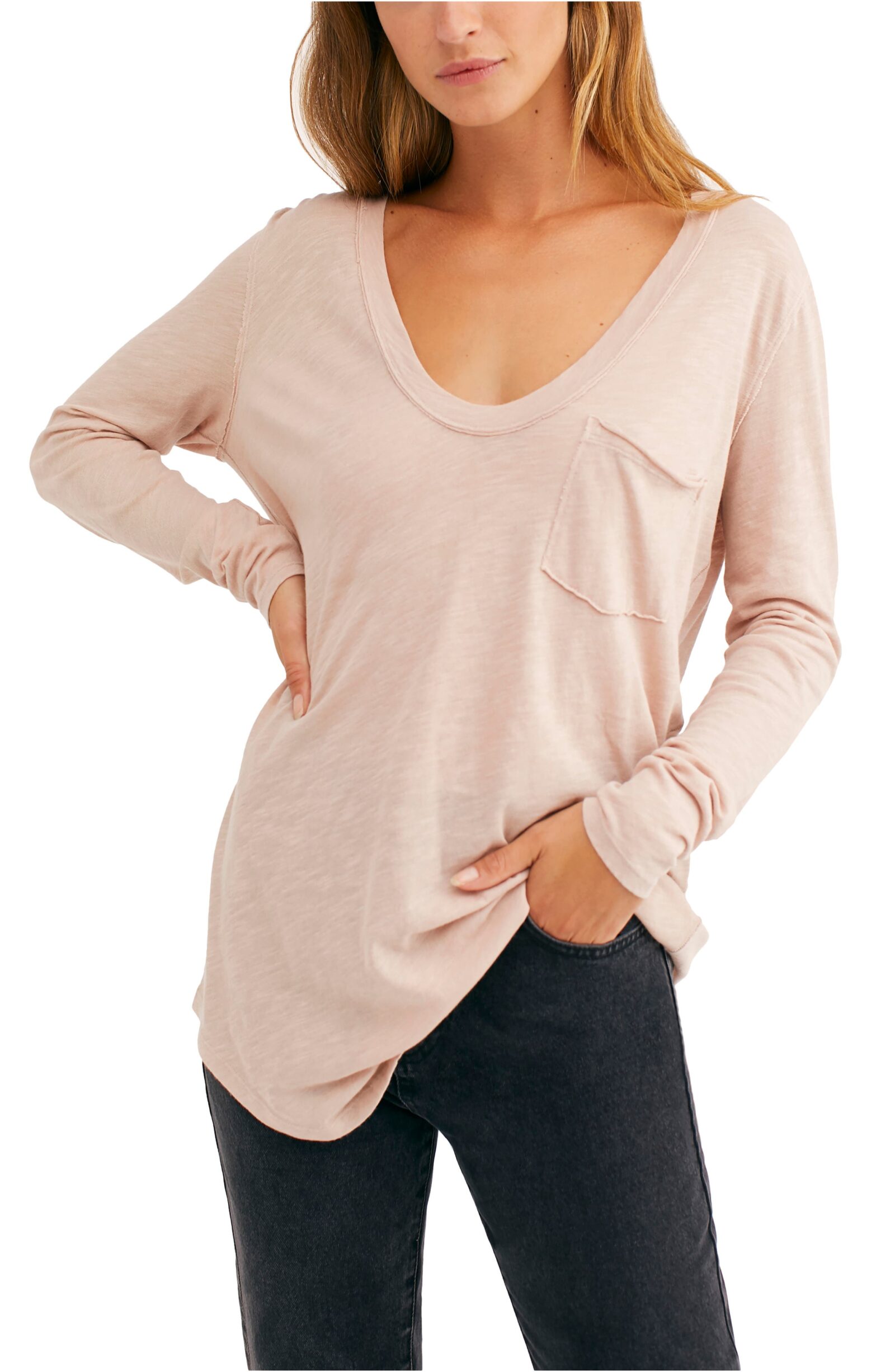 Free People Betty Long Sleeve Top ($38)
Looking for something effortlessly cool and comfy? This long sleeve top offering a relaxed fit is perfect for you. The blush pink color and classy V-neck will take you from AM to PM.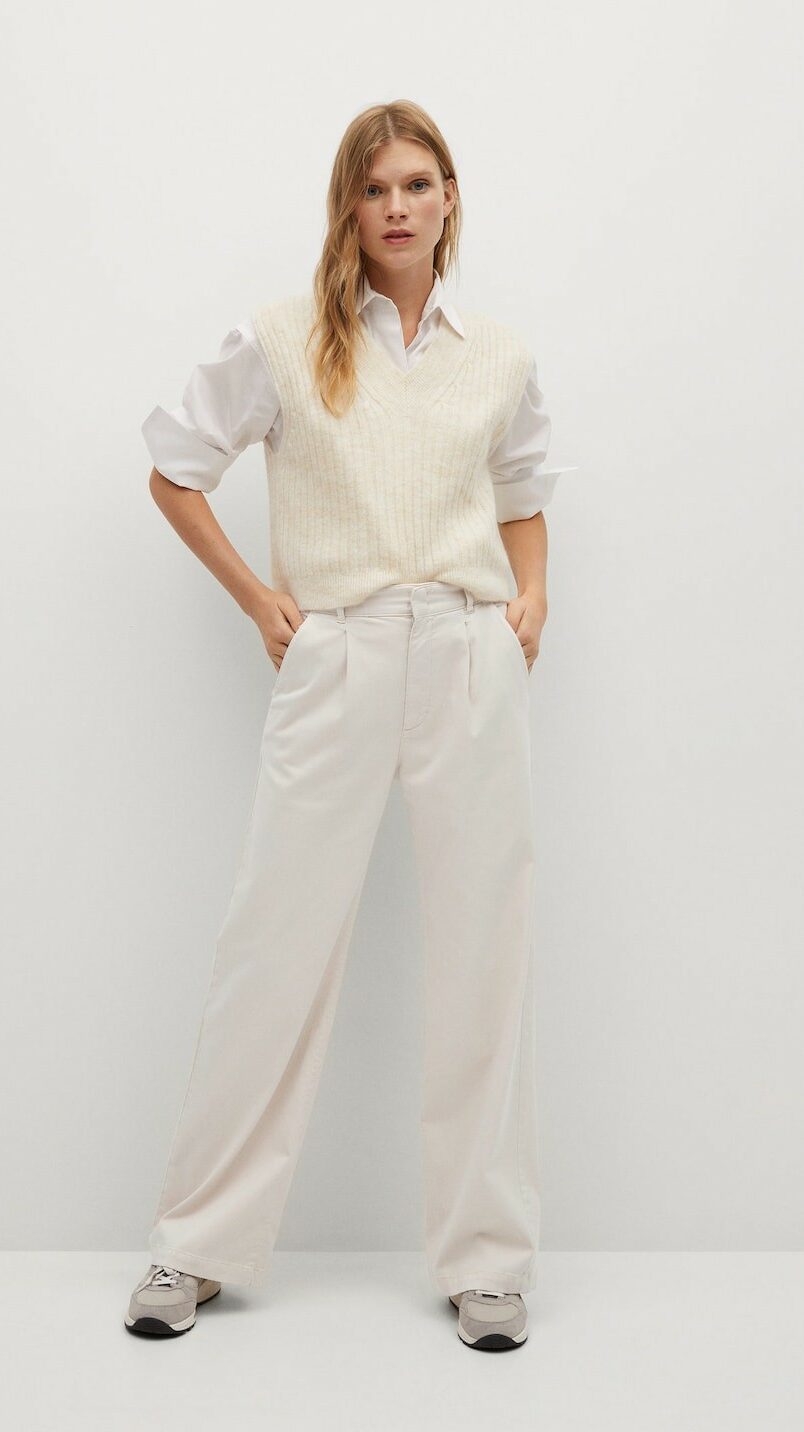 Mango Pleat detail cotton trousers ($59.99)
Let these cotton trousers do all the fashion talking for you with their slouchy fit. The relaxed silhouette and soothing creamy color will make you fall in love with these trousers immediately.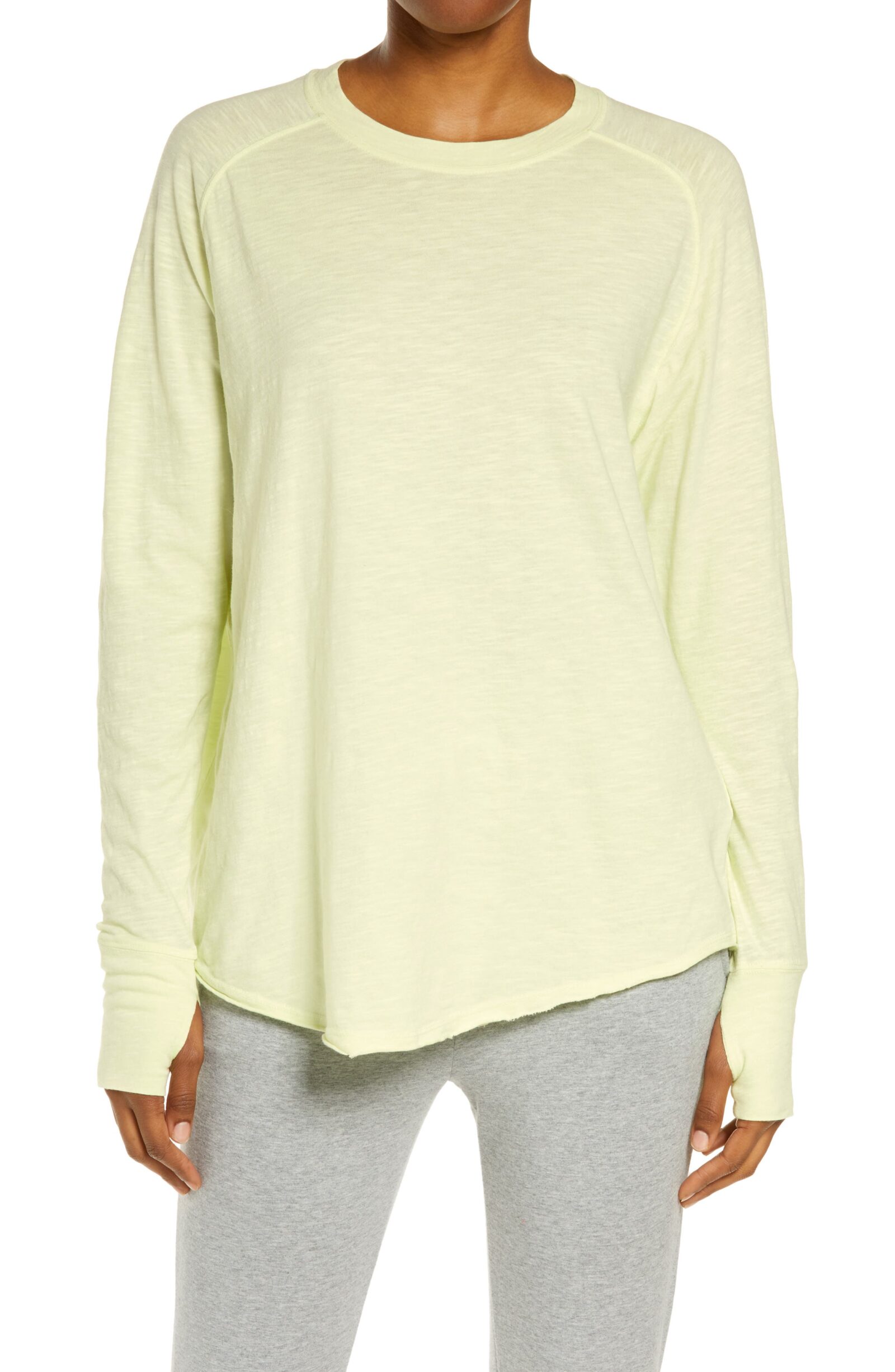 Zella Relaxed Long Sleeve T-Shirt ($45)
The subtle lemon yellow color of this tee makes it perfect for your spring collection. Tuck it in your high-waist shorts or jeans, stay ahead in the fashion game.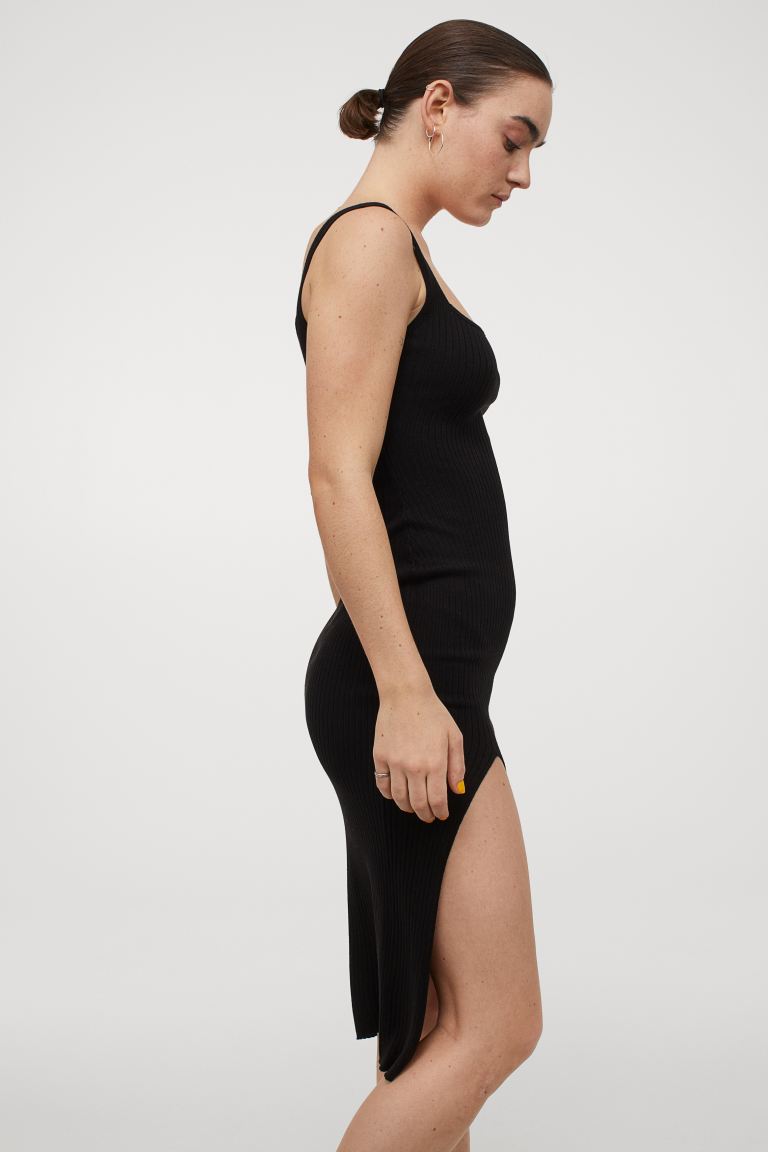 H&M Ribbed Dress ($24.99)
From WFH zoom calls to rare casual outings, this dress is soon going to be your core staple. The side slit and body-accentuating fit are just so swoon-worthy.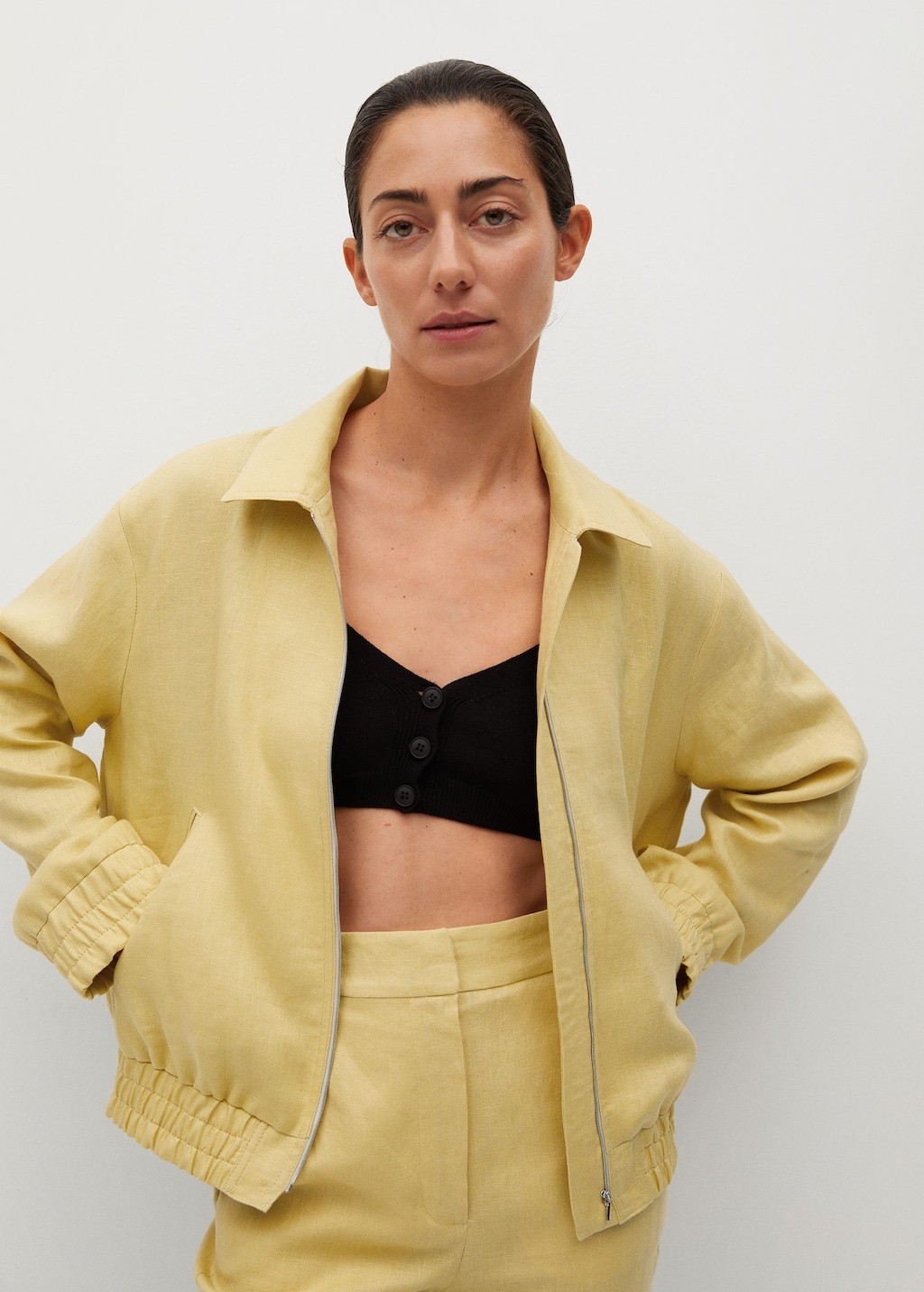 Mango Pockets Linen Jacket ($119.99)
This linen jacket is high on versatilty, thanks to its easy-going fit and unique yellow color. You can wear it with jeans, trousers, and almost every bottomwear from your spring wardrobe.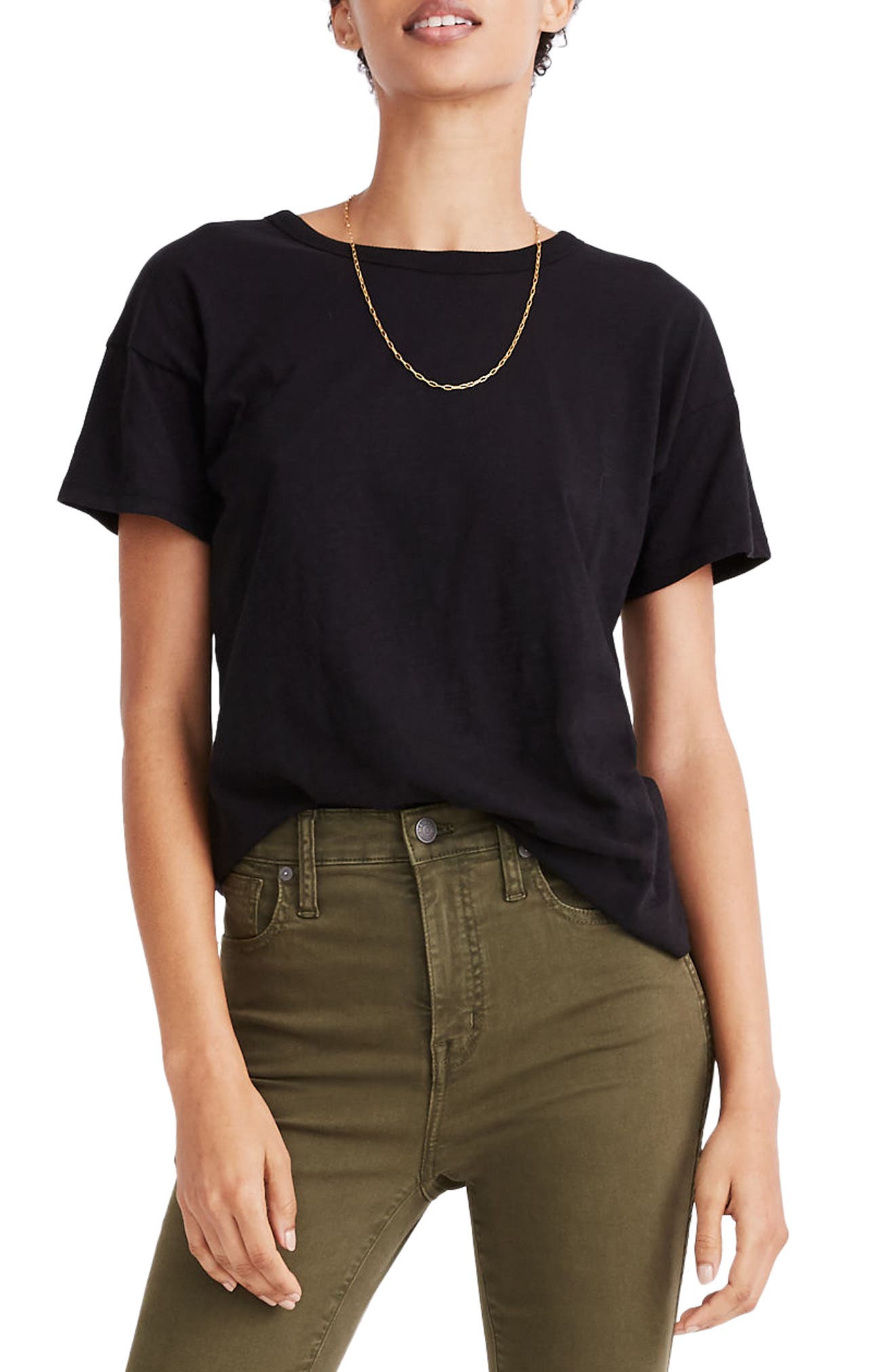 Madewell Whisper Cotton Crewneck T-Shirt ($19.50)
Let this cool and laid-back tee rule all your spring outfits. The timeless look and fit of this tee will never let you down.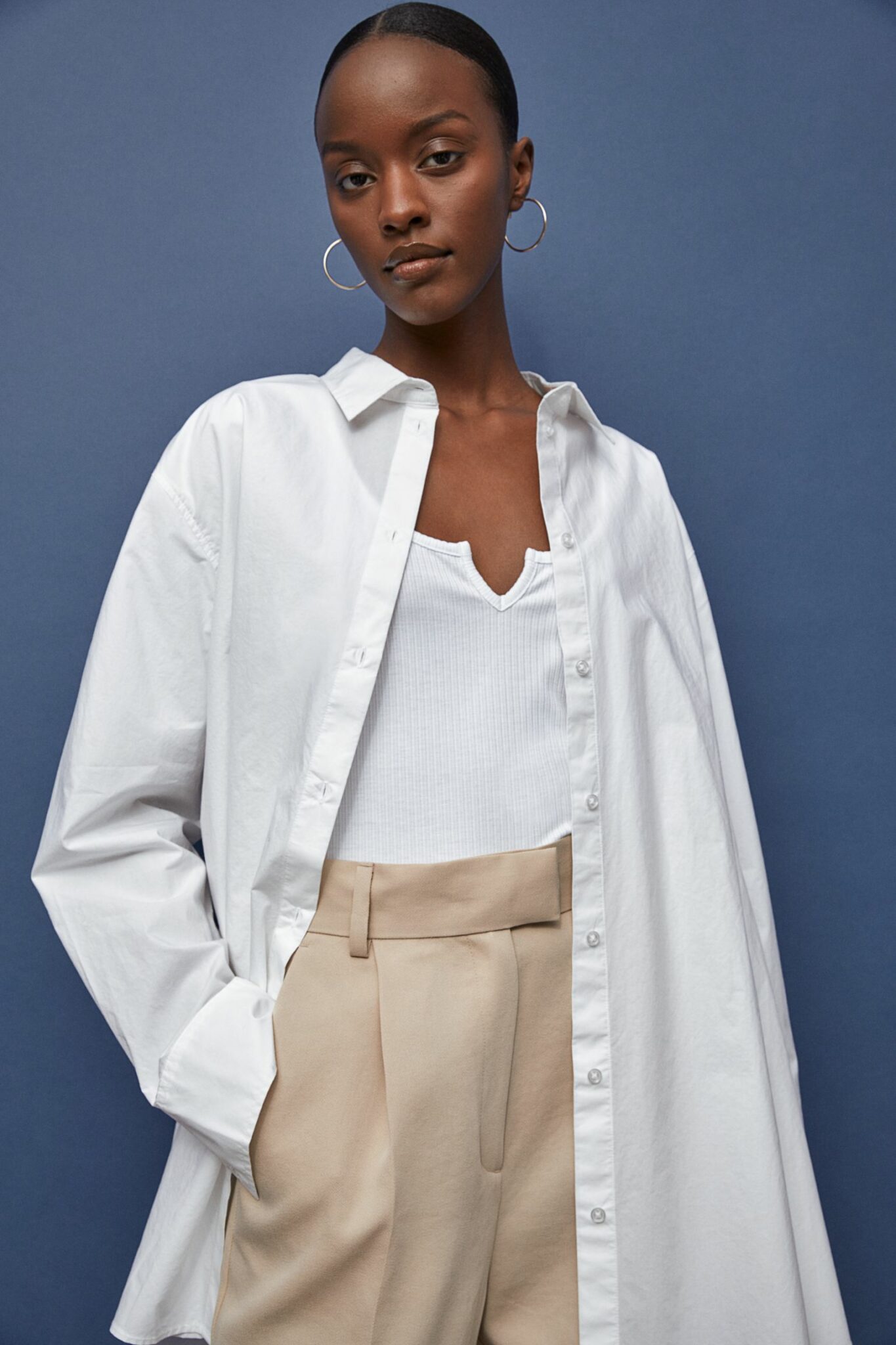 H&M Ribbed Thong Bodysuit ($9.99)
Time to take your spring collection to a whole new level of chicness with this ribbed thong bodysuit. From jeans to skirt to trousers, you can team this bodysuit with every clothing item.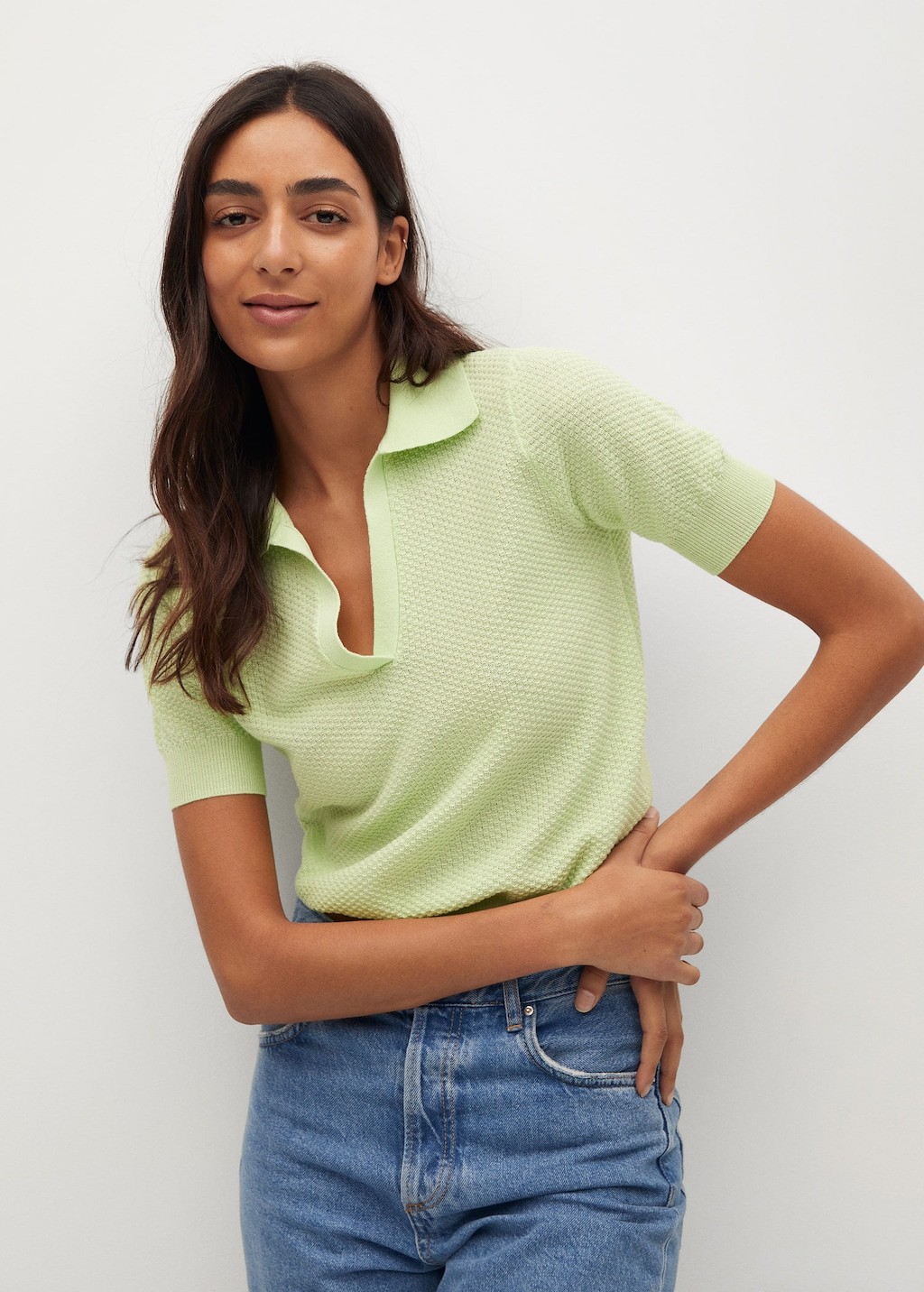 Mango Knit cotton polo shirt ($39.99)
We bet that you'll be obsessed with the color and classy look of this polo shirt. Perfect for spring, this ribbed number is too cute to pass on.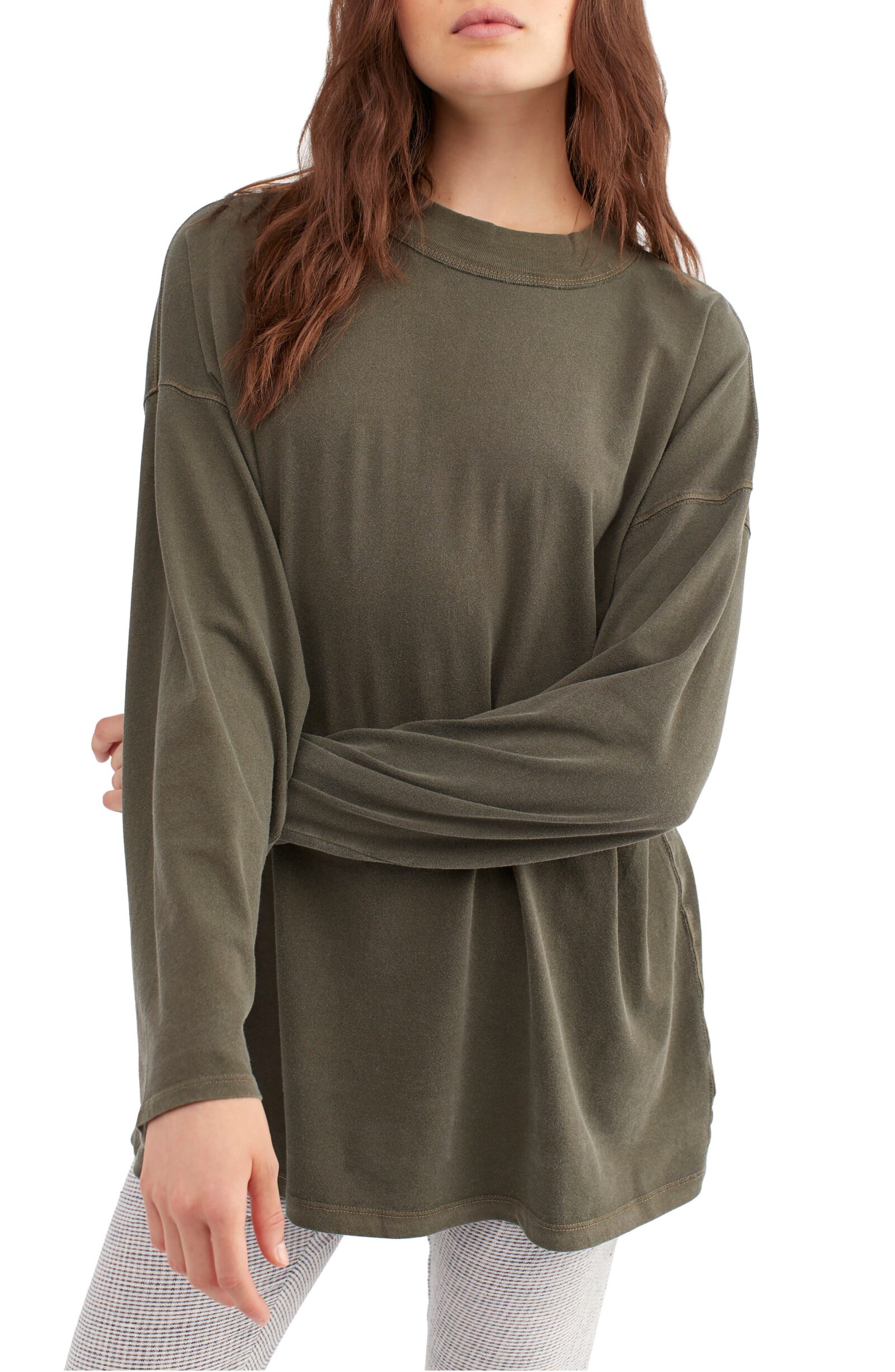 Free People We the Free by Free People Be Free Tunic T-Shirt ($38)
Make your wardrobe timelessly fashionable and failsafe with this tunic t-shirt that will be your new core staple. The relaxed fitting and an effortlessly cool look make this tee a must-have.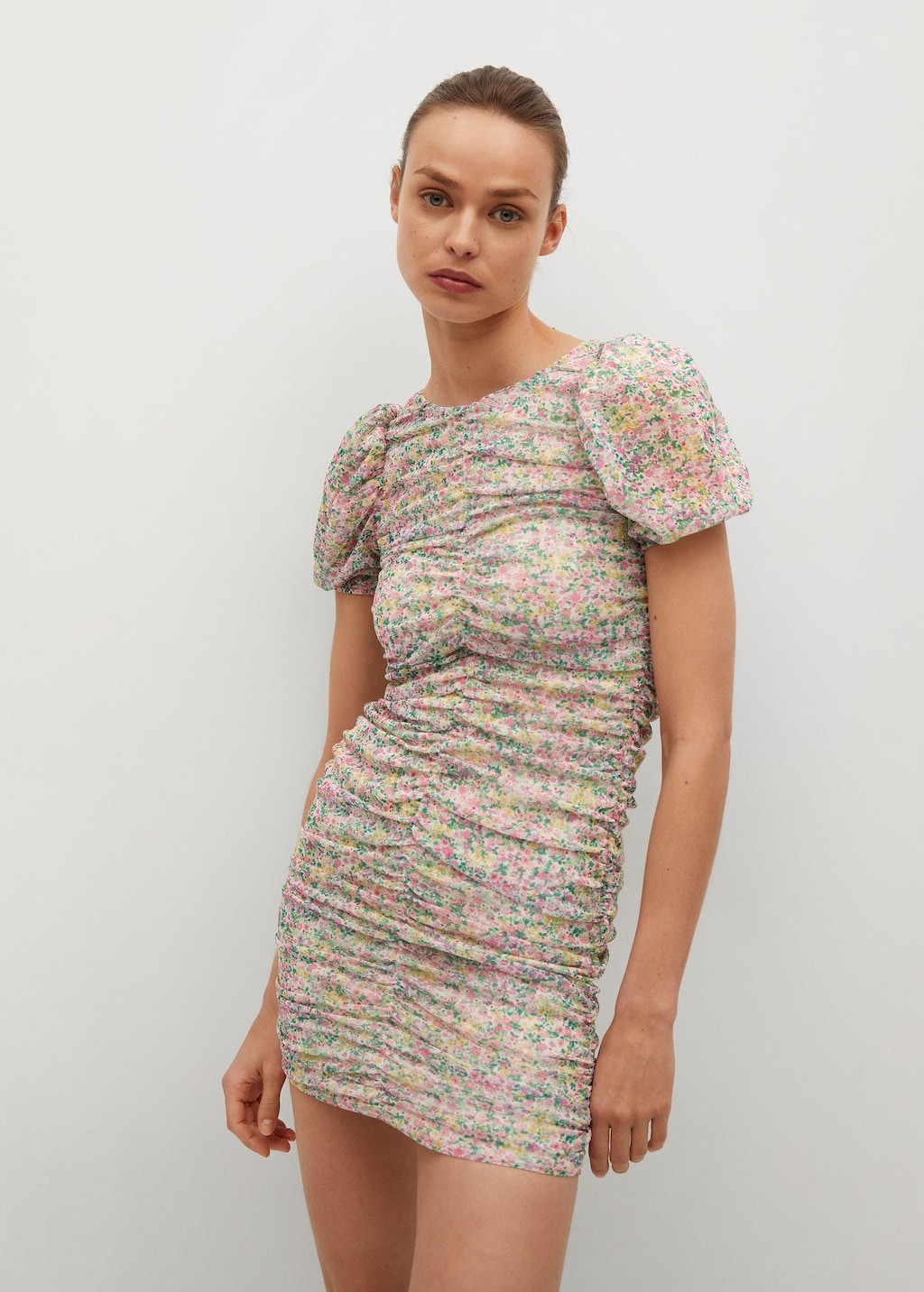 Mango Ruched floral dress ($49.99)
A ruched dress featuring cute floral print that will bring endless compliments on your way. The bodycon fit and subtle floral print are here to make you look fashionably thick all the time.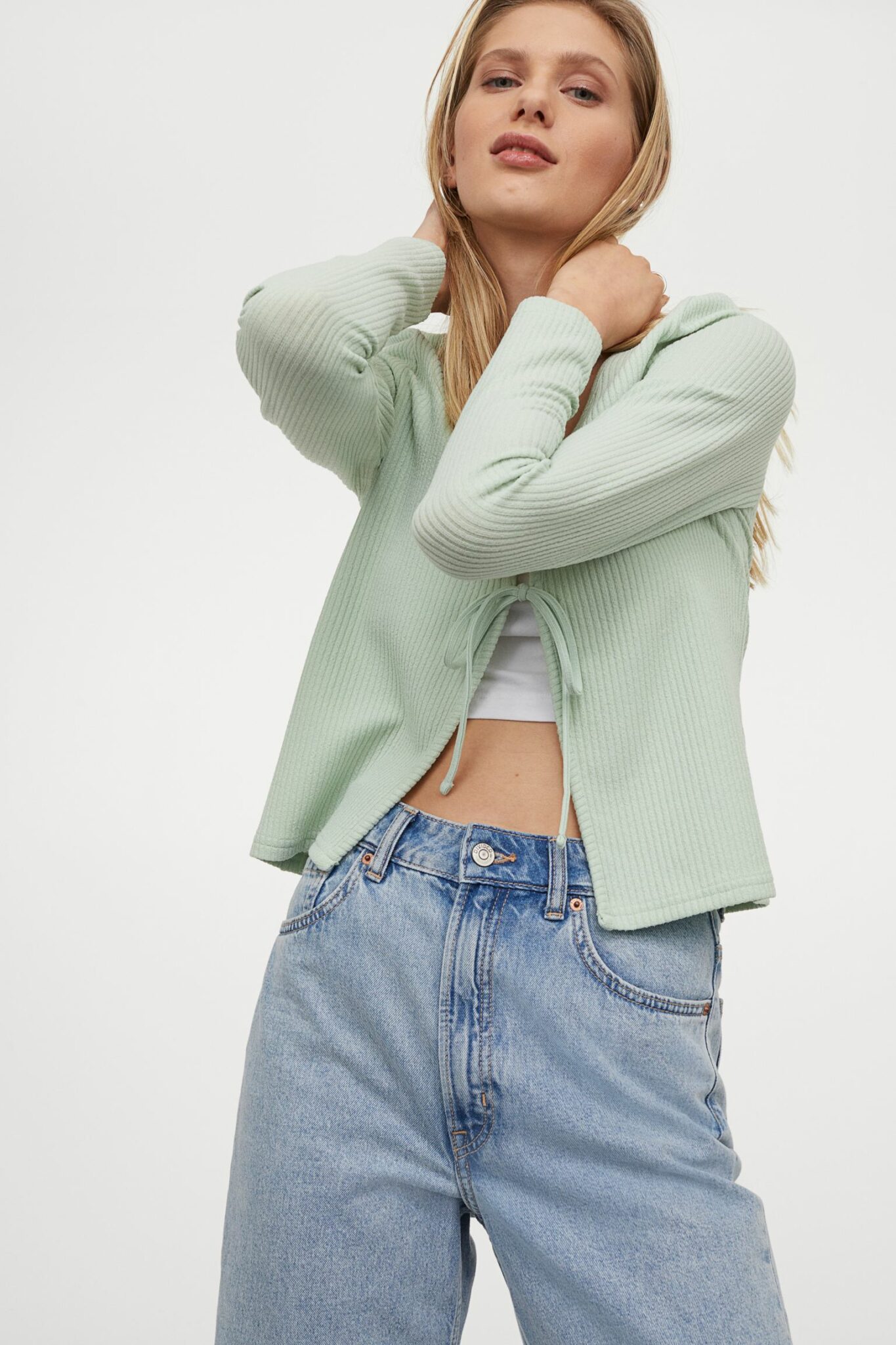 H&M Ribbed Cardigan ($12.99)
Since pistachio color is making all the right noise in the fashion world right now, you have every reason to add this ribbed cardigan to your wardrobe. The open front of this cardigan features a delicate tie, and we bet you'll be obsessed with its silhouette.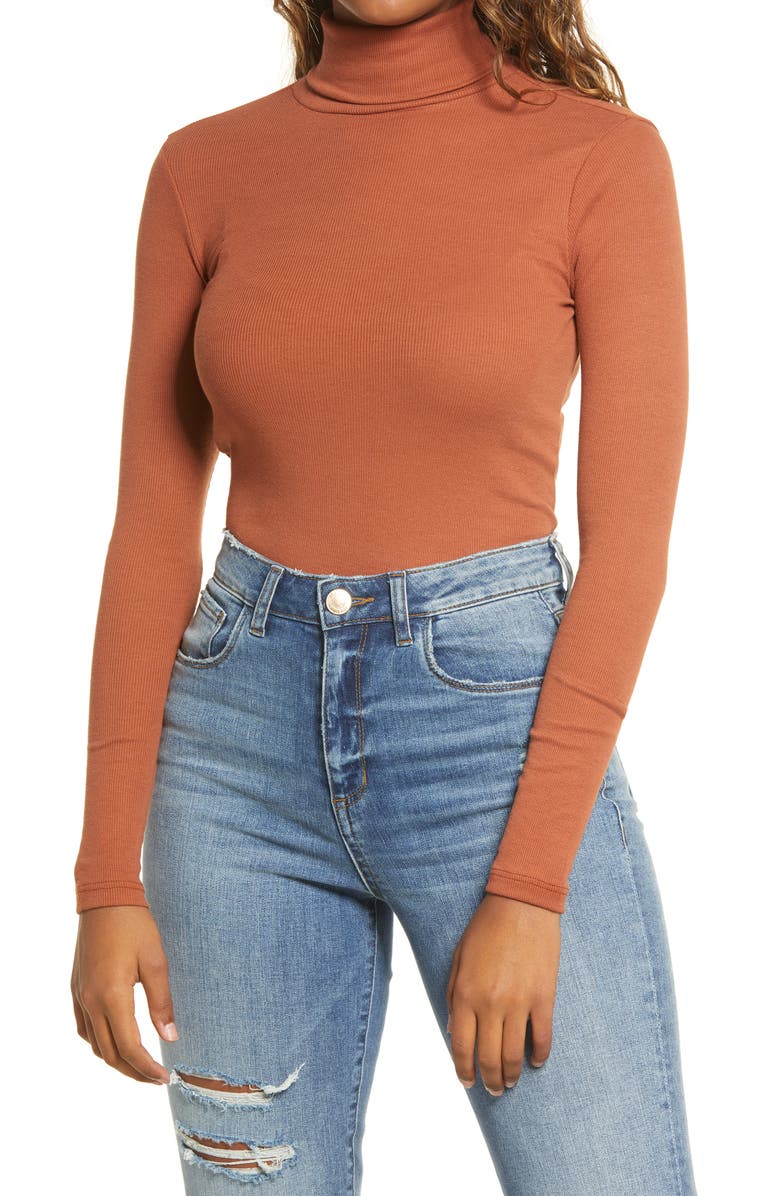 BP. Turtleneck Ribbed Top ($19) $11.40
The body-hugging fit and rustic orange color of this top are so classy that even our editors are in love with it. Pair it with skinny jeans for a relaxed and swanky look.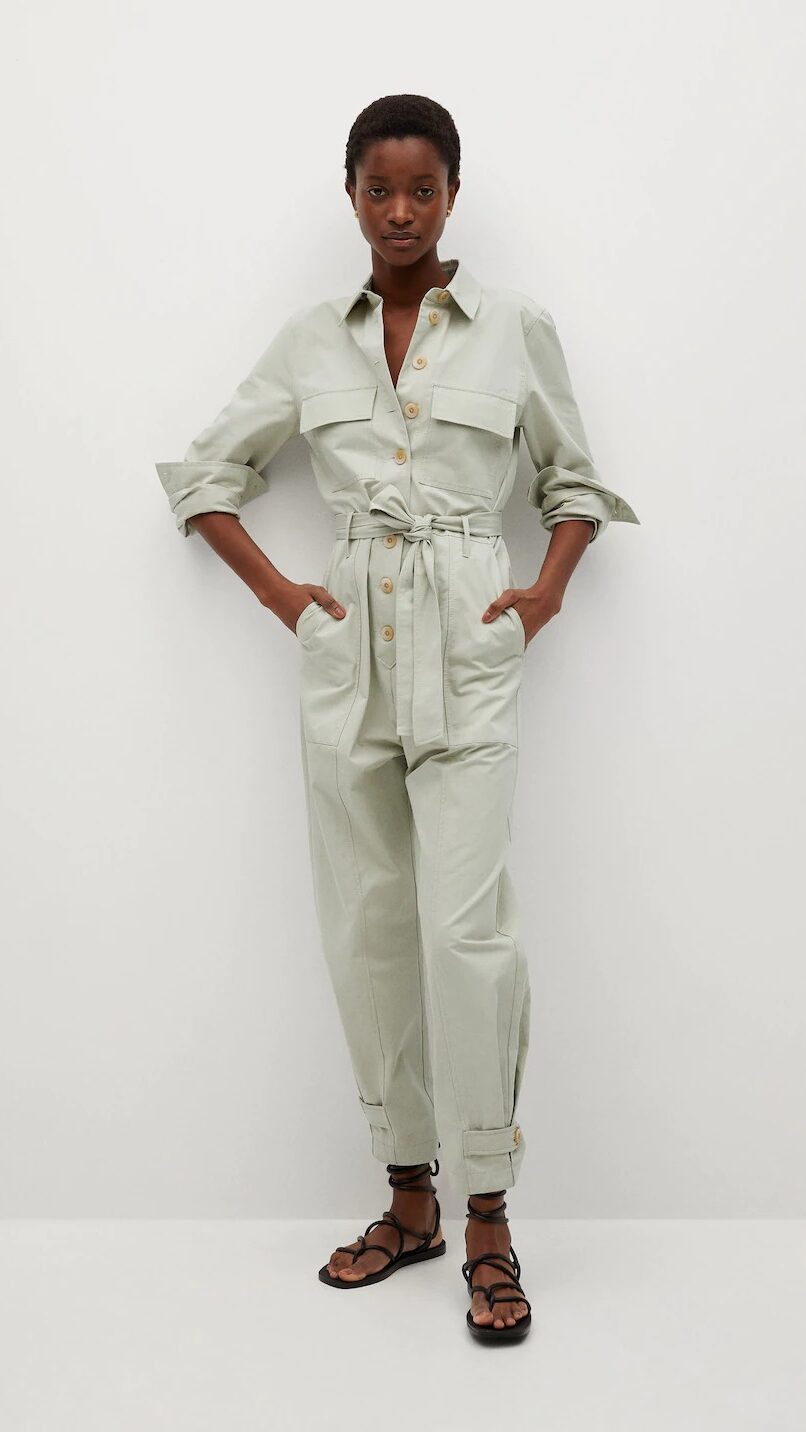 Mango Belted cotton jumpsuit ($99.99)
The color, fit, design, and spring-ready look – everything is just so top-notch about this jumpsuit. We are simply starry-eyed about it.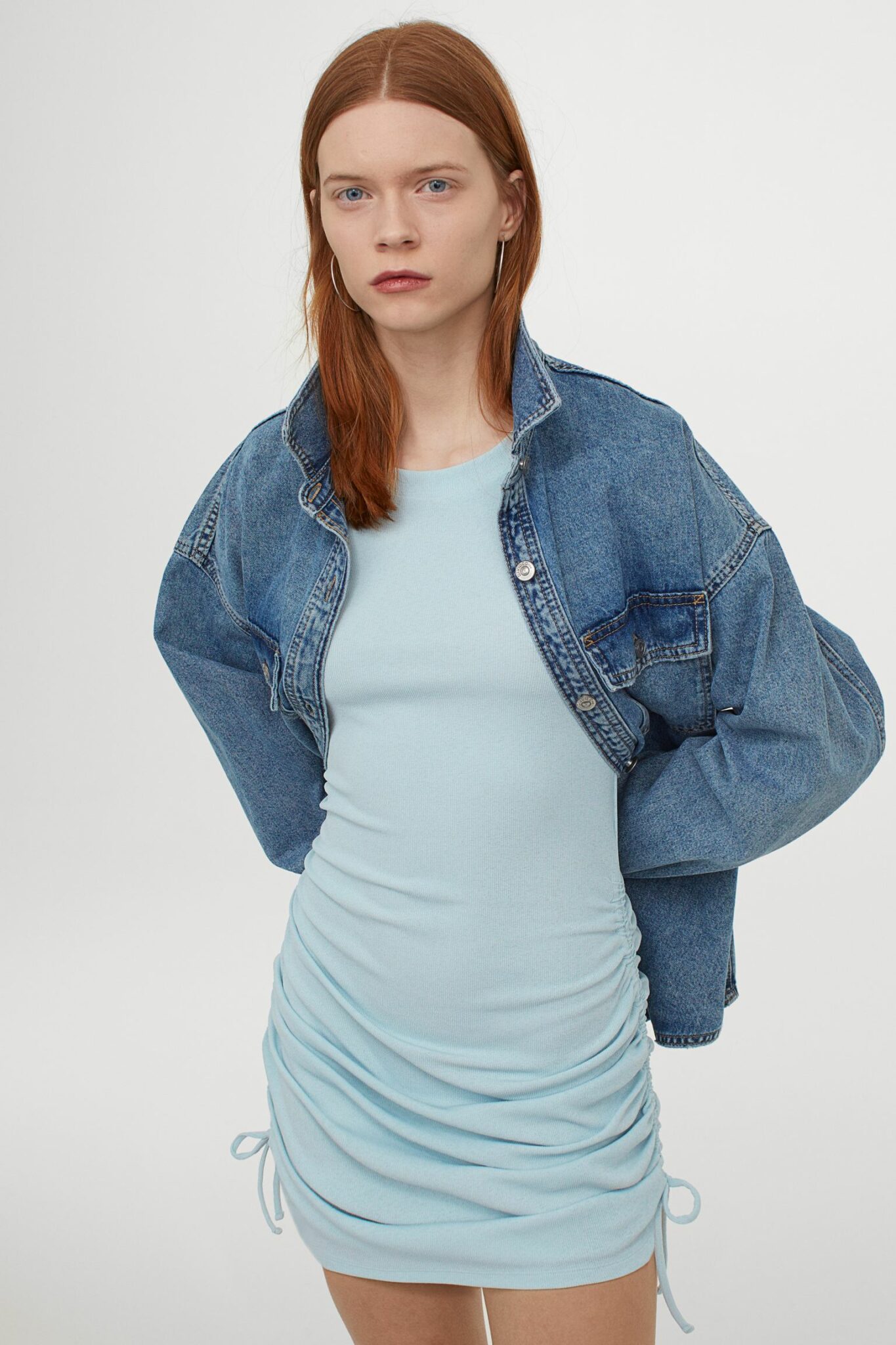 H&M Ribbed Jersey Dress ($17.99)
Look cool and cute in this jersey dress offering lower-side ruched detailing. The slim fit and ice blue color of the dress makes it worth adding to your cart.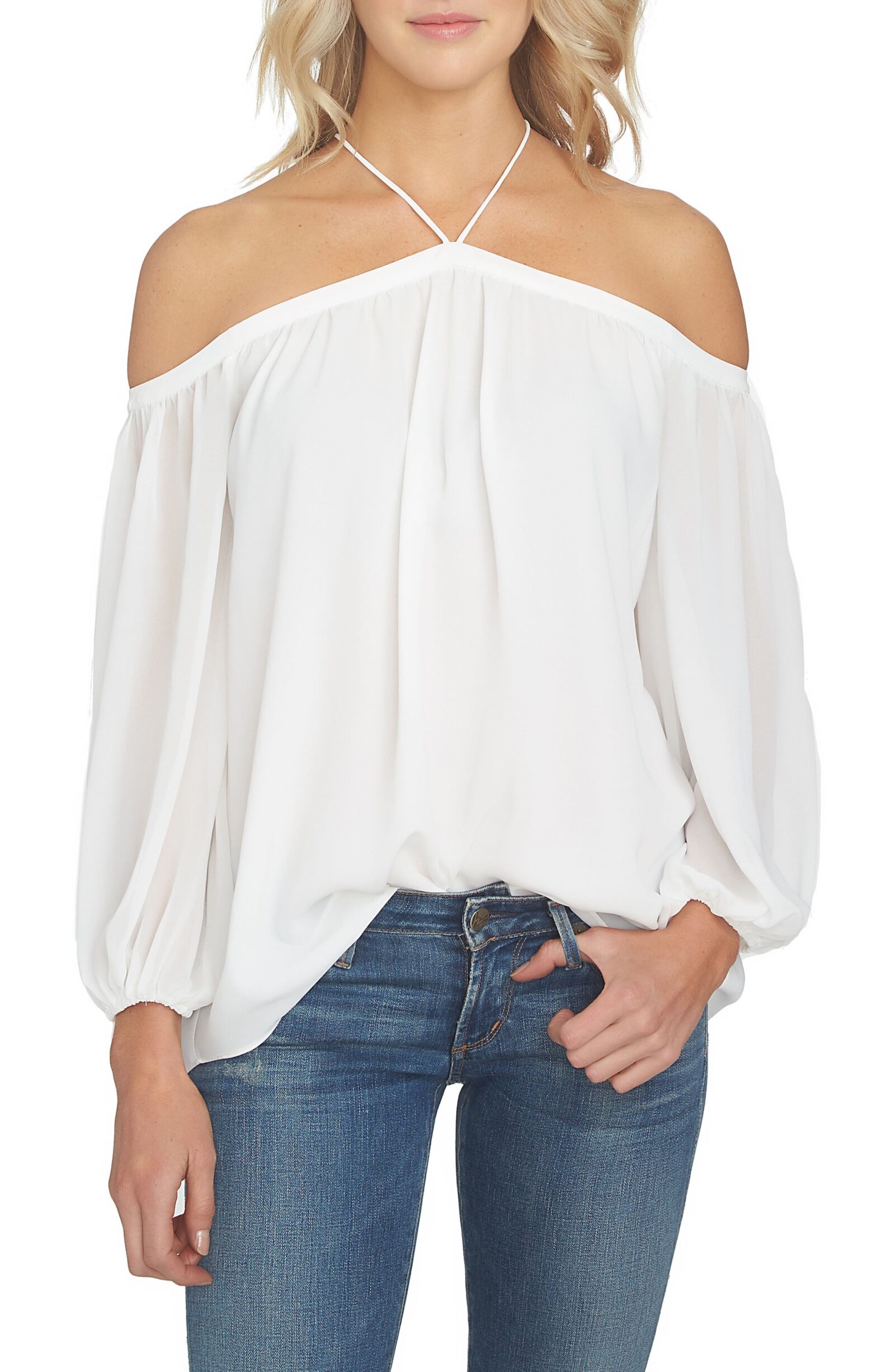 1.State Off the Shoulder Sheer Chiffon Blouse ($79) $47.40
Give your outfit a feminine boost by wearing this swirly-twirly top. The slight balloon sleeves, neck-exposing silhouette makes it worth every penny.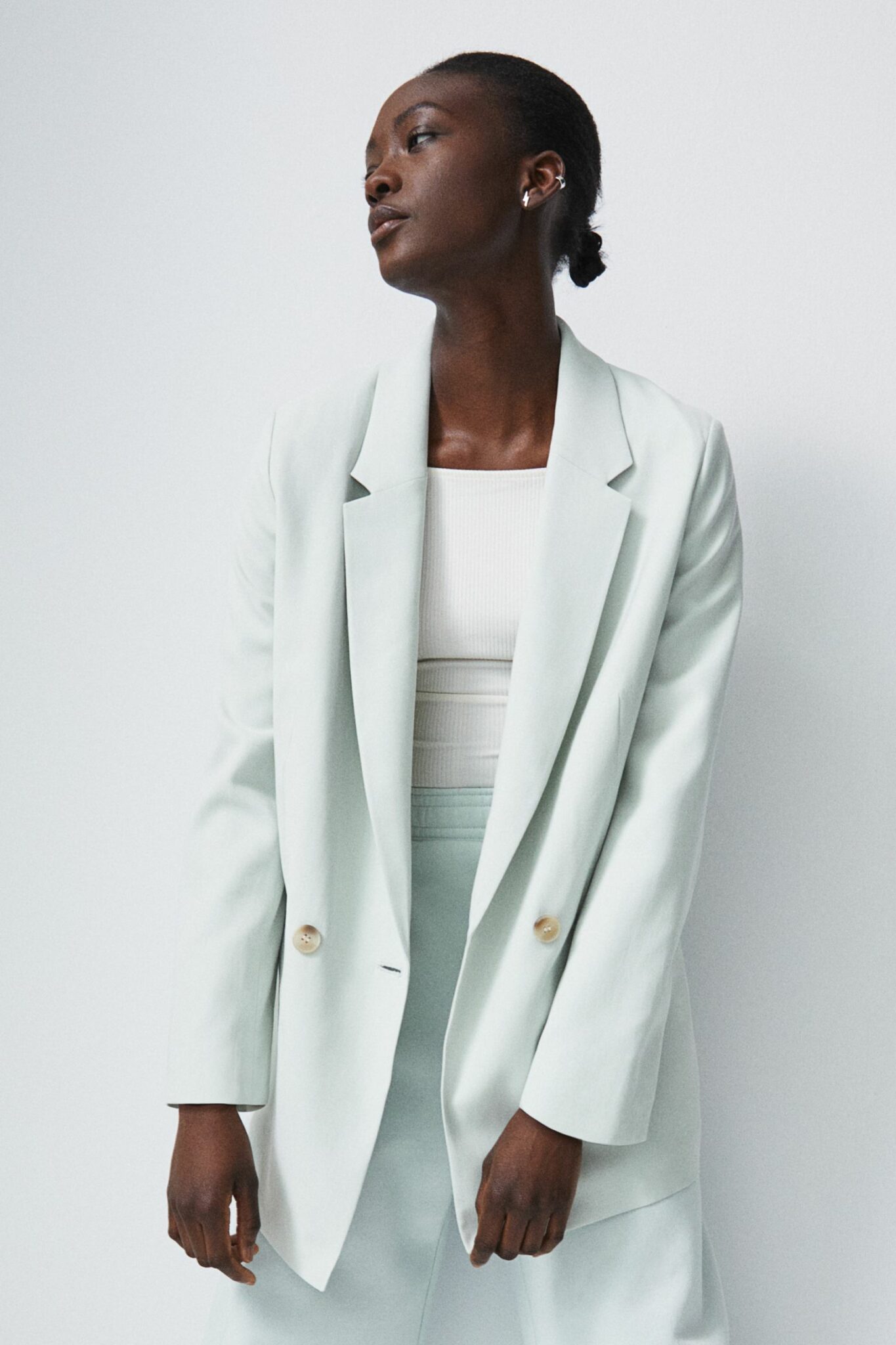 H&M Double-breasted Jacket ($34.99)
Redefine your boss lady look with this double-breasted blazer that offers an easy-going silhouette and flattering fit. From work to off-duty plans, you can entirely count on this blazer.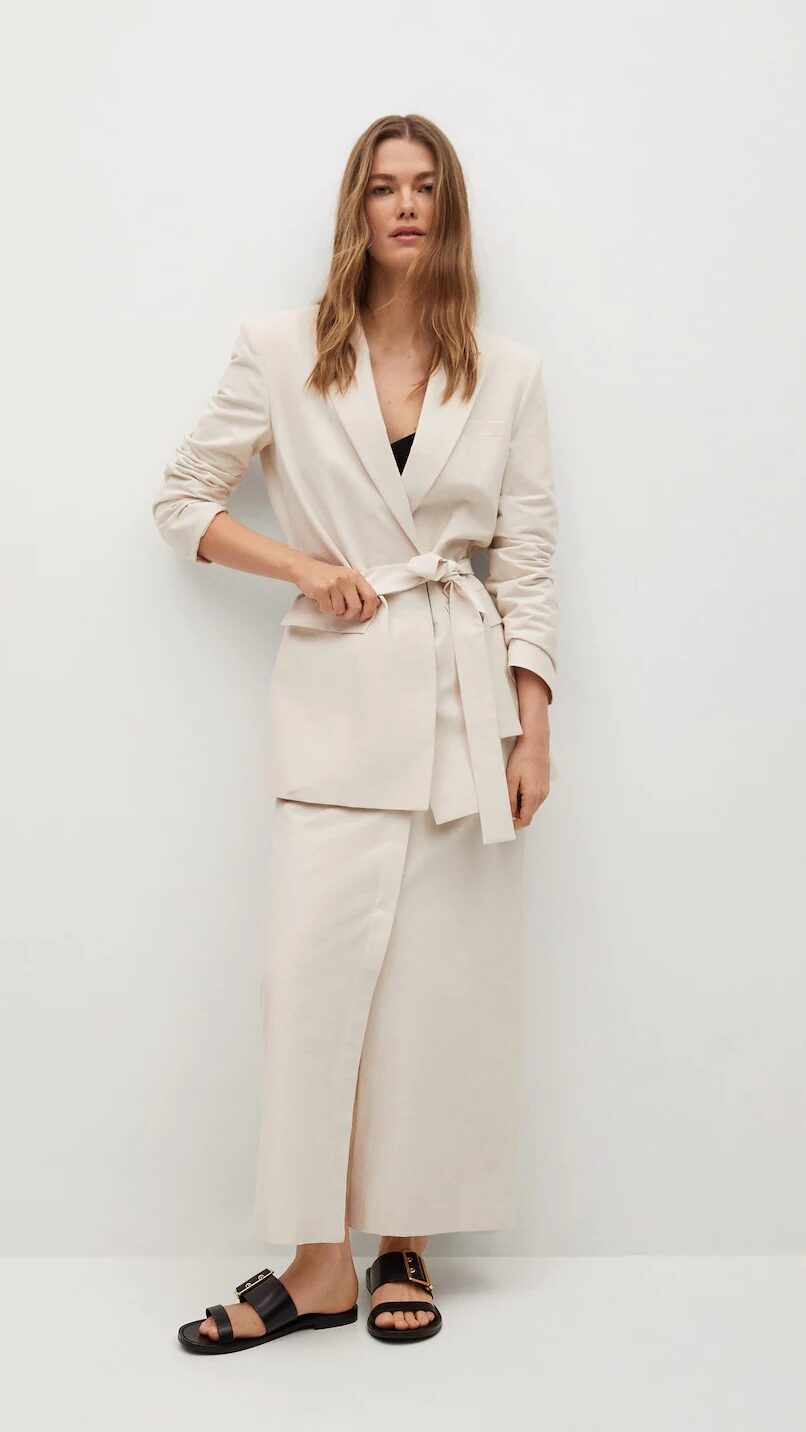 Mango Belt structured blazer ($119.99)
This blazer is so chic and edgy that it will effortlessly magnify the fashion values of your lookbook. The mid-waist tie and creamy color add an aesthetically pleasing look.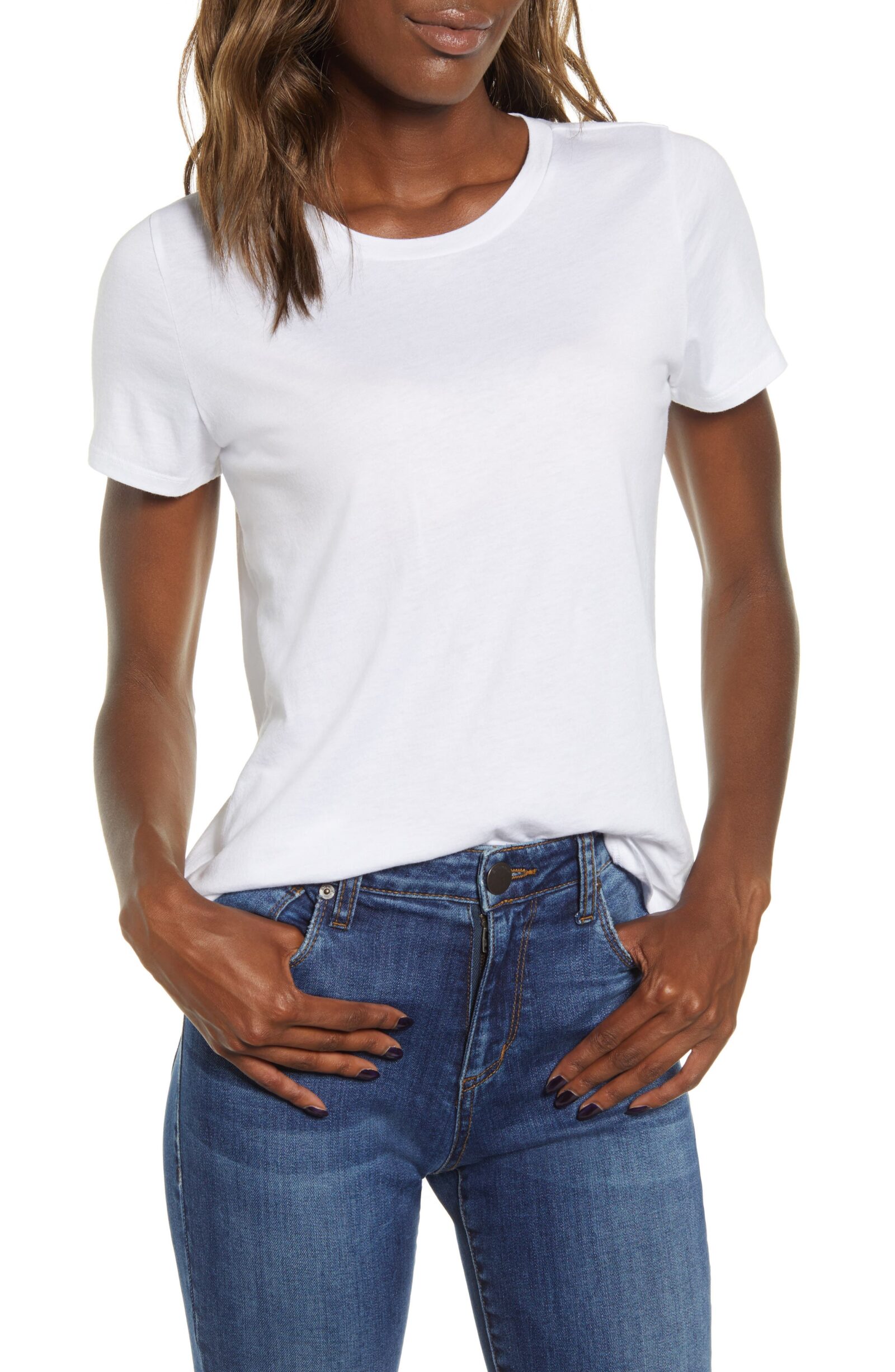 BP. Crewneck T-Shirt ($12) 
Wear this crewneck t-shirt with a pair of skinny jeans, and voila, you have achieved the coolest look of the season.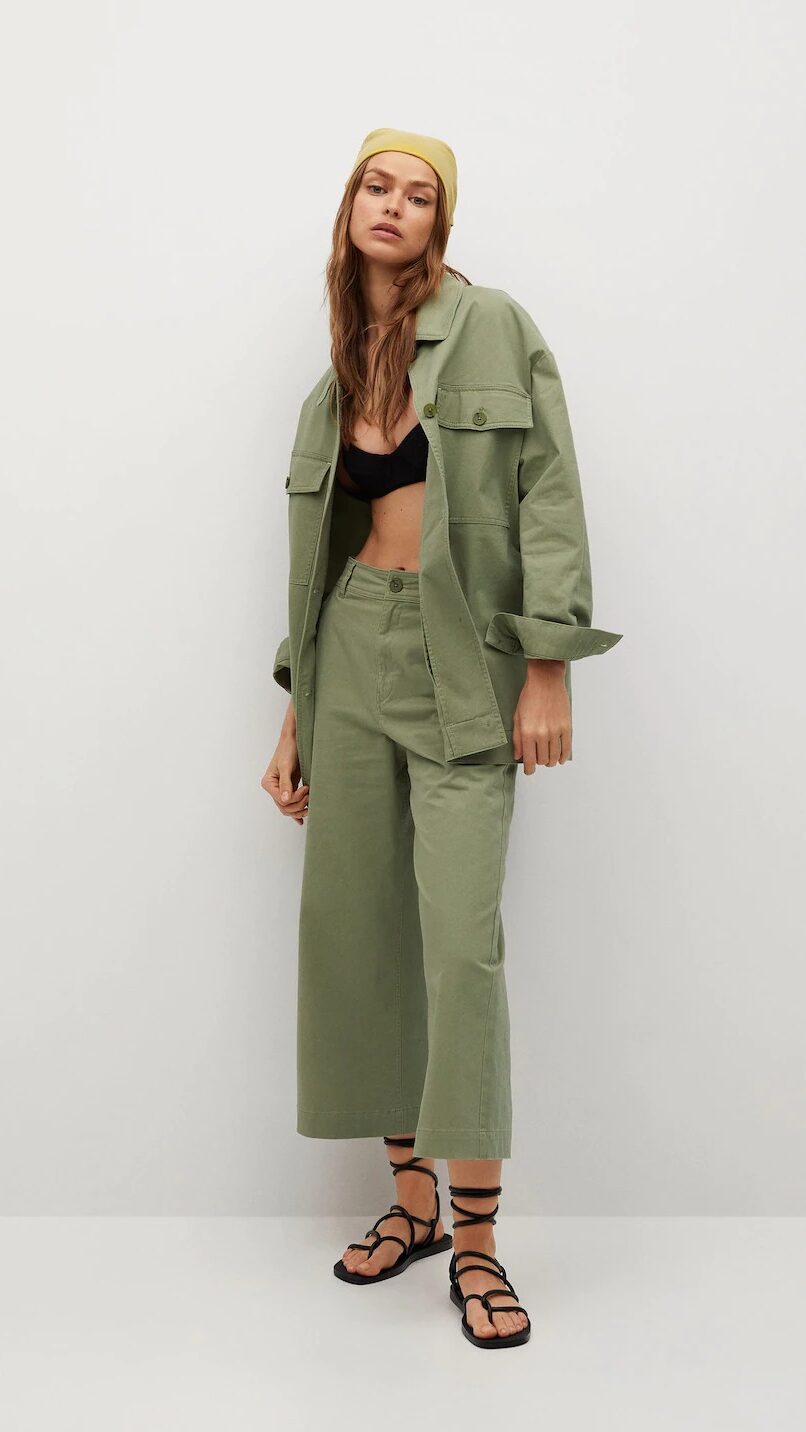 Mango Cotton culotte trousers ($59.99)
Here comes the wide-leg trousers that will never leave the style circuit. Wear it with gladiators, slide sandals, and whatnot, you'll never be disappointed.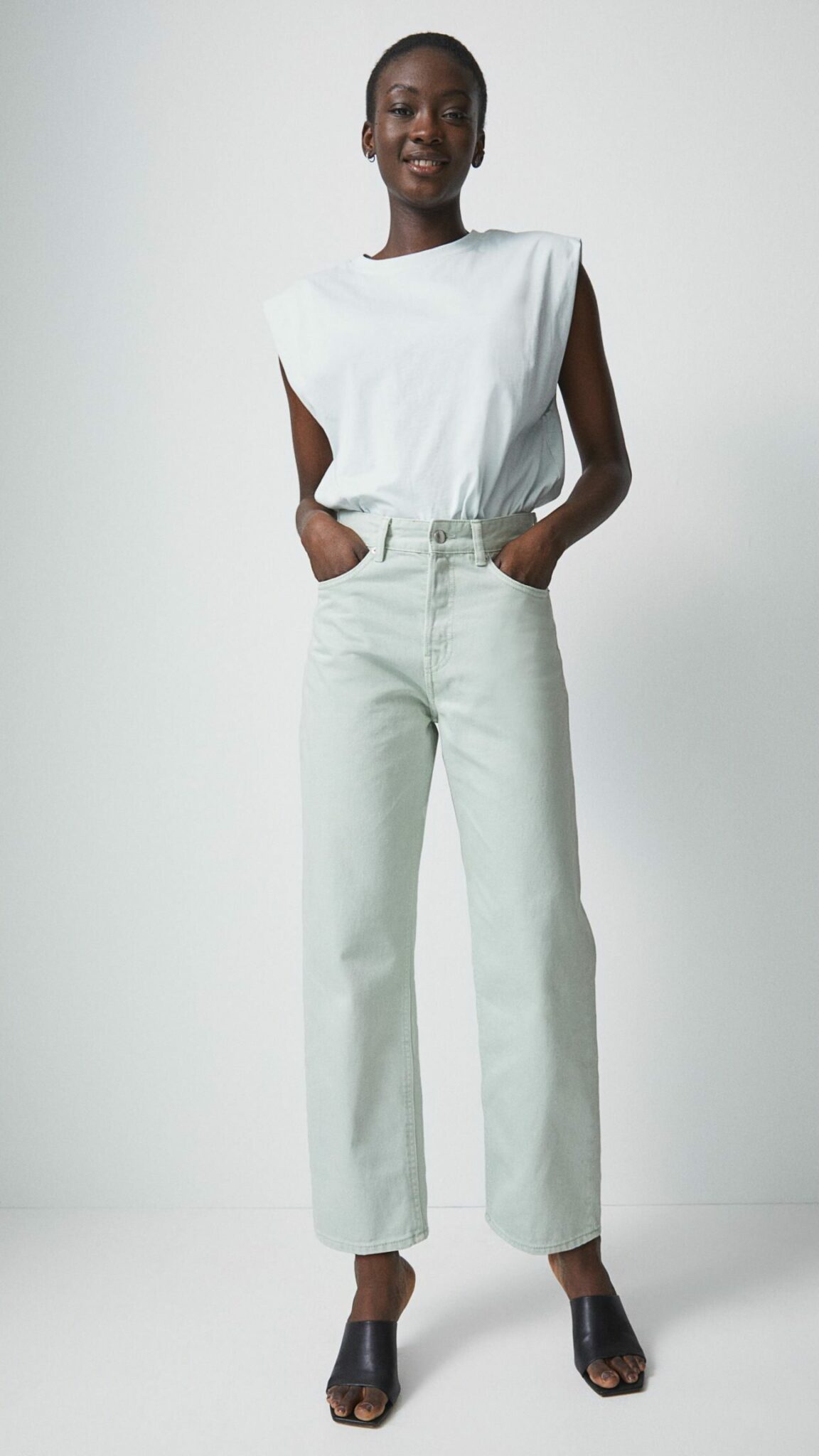 H&M Straight High Ankle Jeans ($24.99)
These turquoise jeans are here to kick away all the dresser's confusion with their straight-leg silhouette and a high-rise waist; chic, isn't it?
Up Next: The best 21 shoes from the Nordstrom Spring Sale 2021