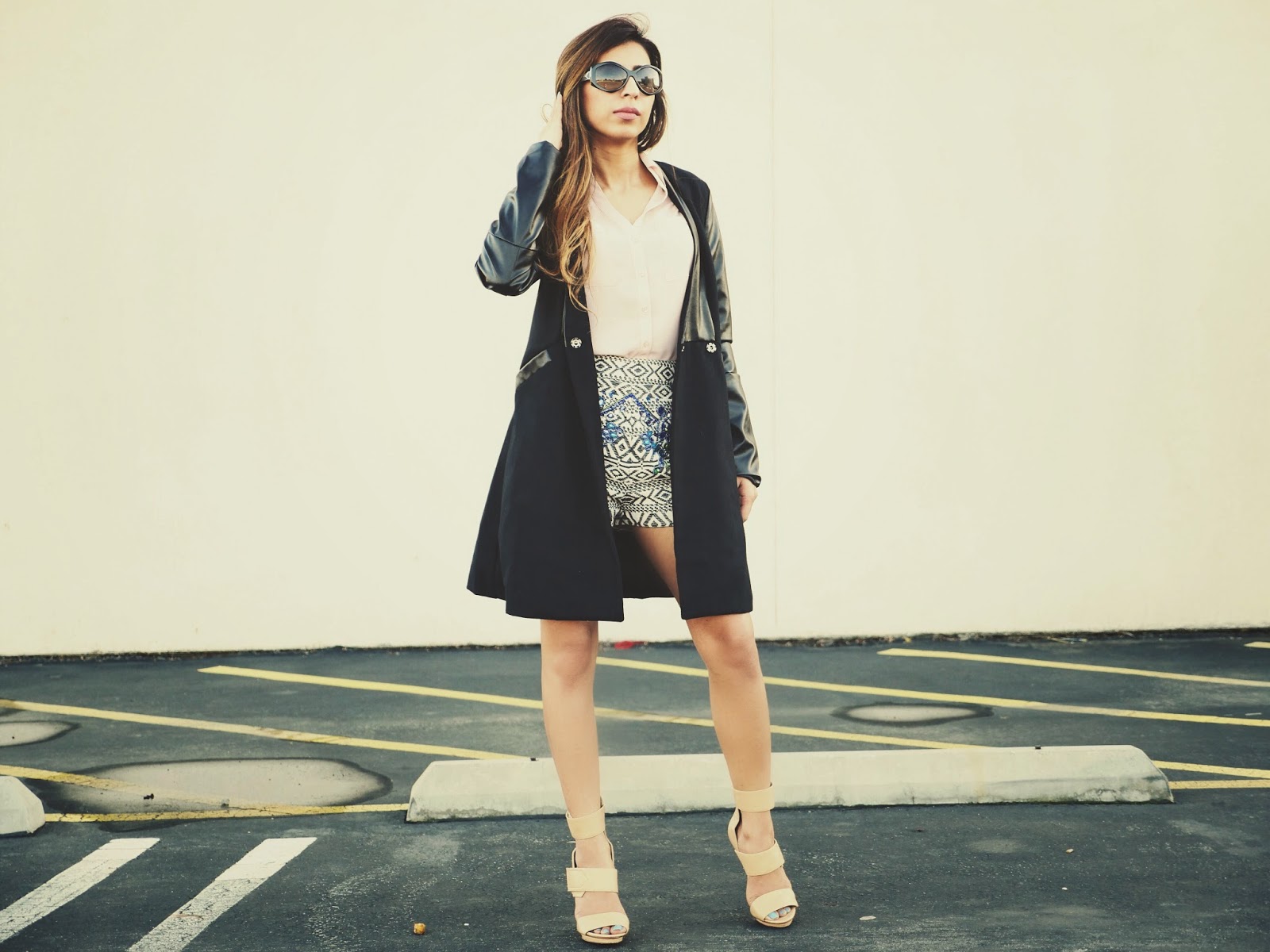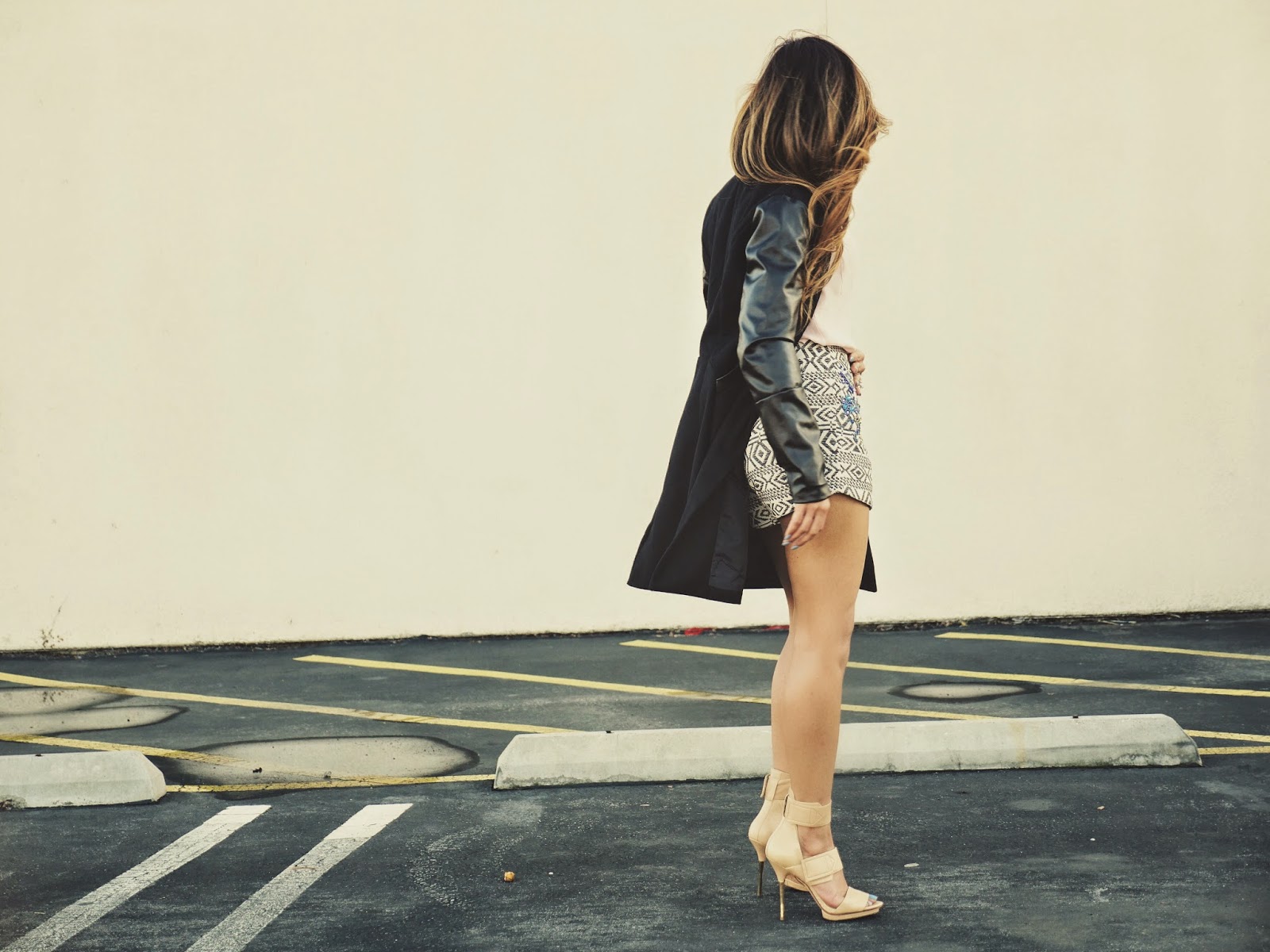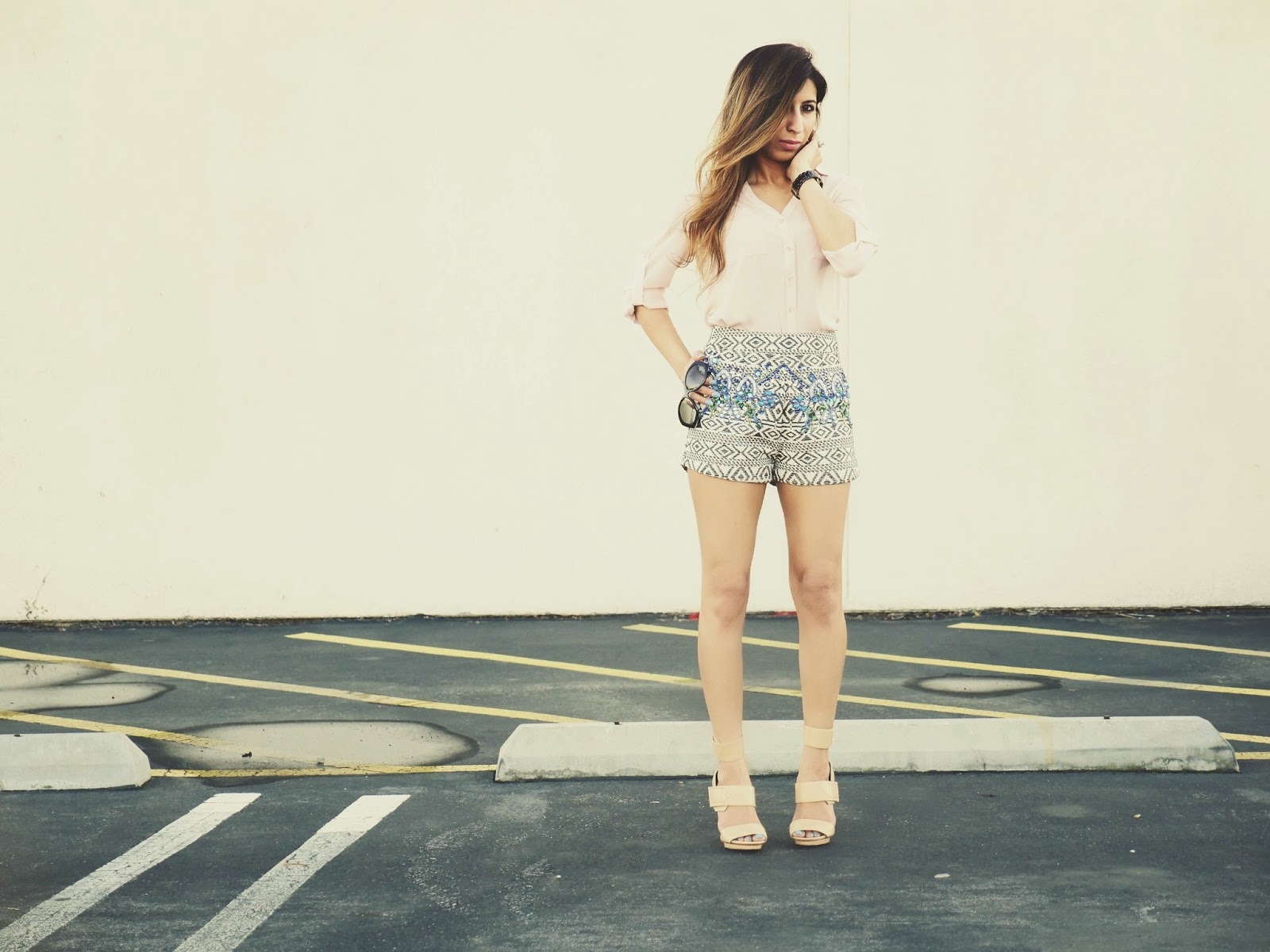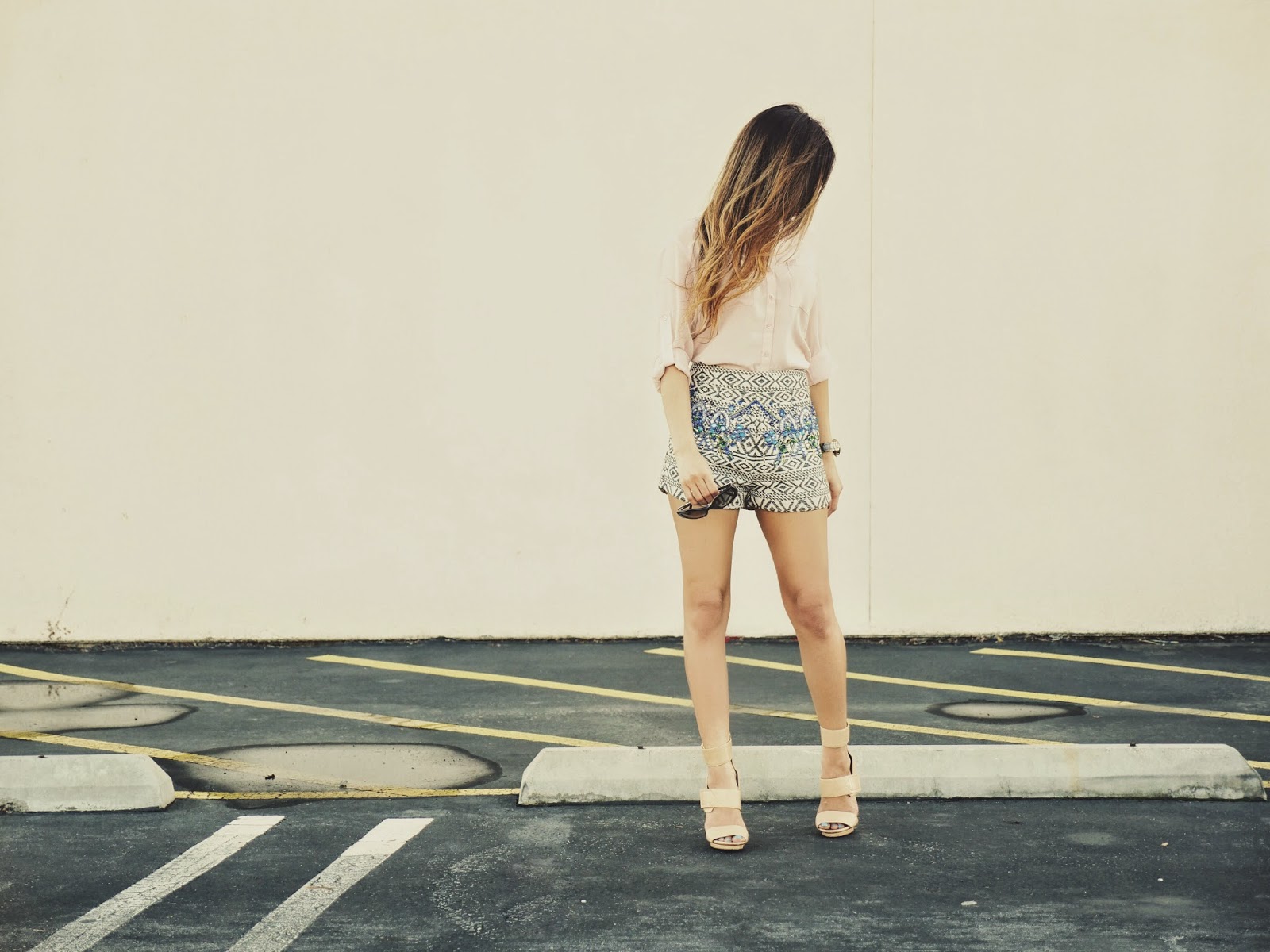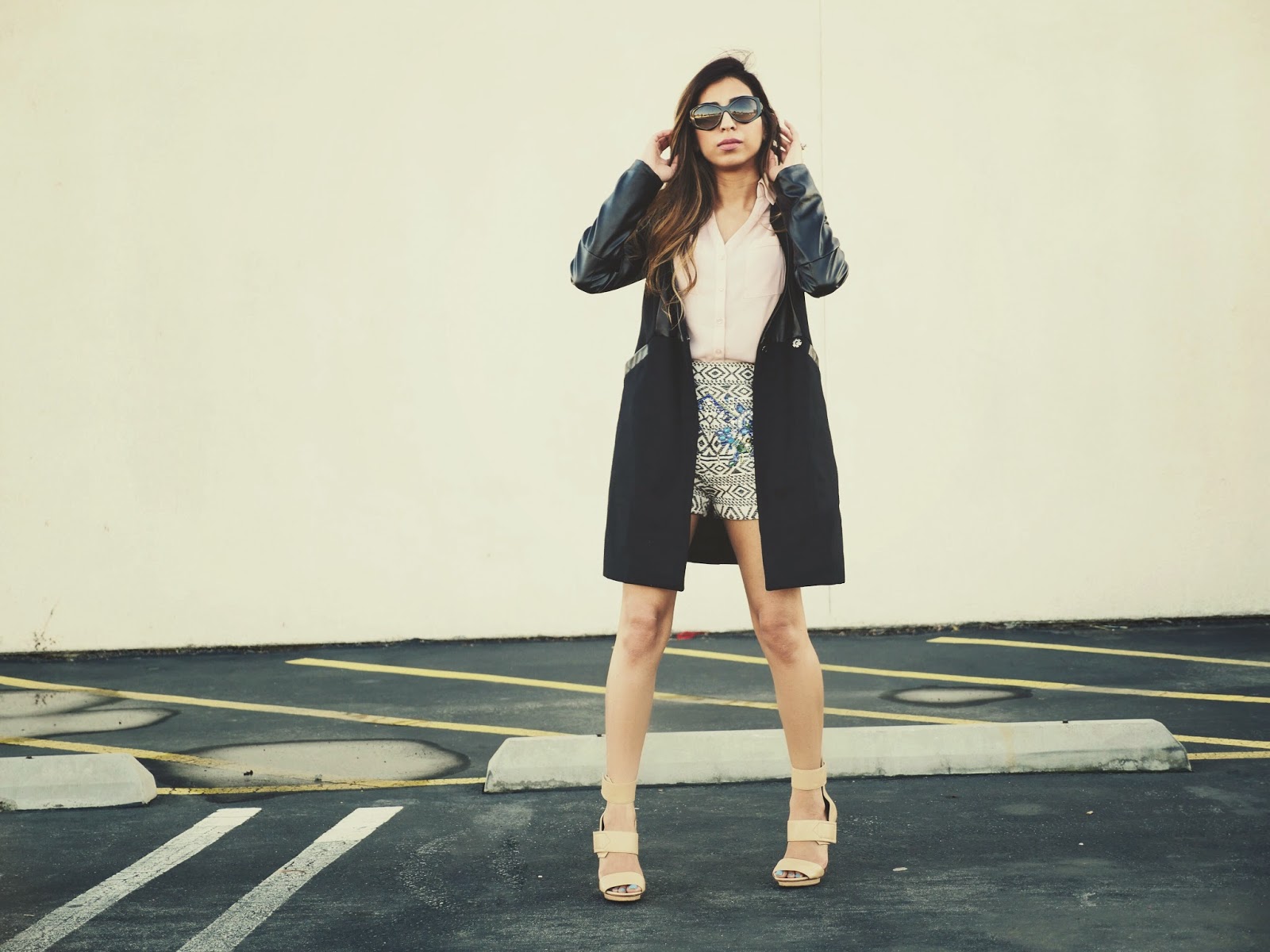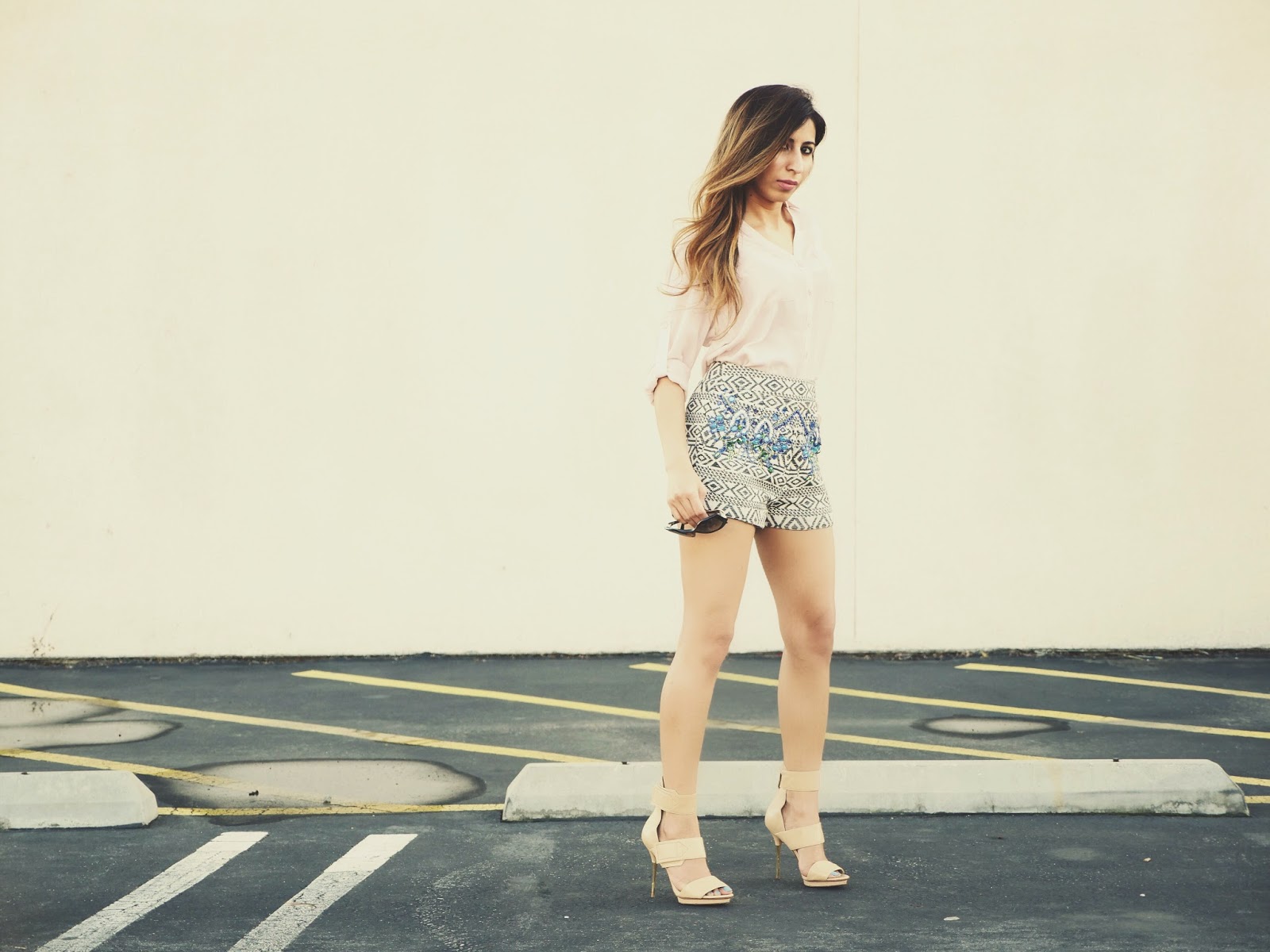 Weather was so gorgeous when we went for this shoot! It was sunny but windy as well! So was really excited to wear shorts and took a long coat with me as well, to beat the wind. I am so excited that Summer is almost here and beautiful sunny days are not that far. I got these cute shorts as was really looking forward to set up my summer wardrobe.
Just received my new shorts from 
REVOLVE clothing
 and I love it so much. I always enjoy wearing shorts in summer. These aztec print shorts are so gorgeous, it has a very pretty
 embroidery on it. Embroidery definitely lends the shorts little bit of an edge. 
The Armani shirt I am wearing is in powder pink color. It's a very beautiful color for spring/summer.
 The Report Signature shoes I am wearing are one of my favorites,  nude color is so perfect you can pair it up with just about anything. I thing investing in a nice nude pair of heels is a 'must'. I paired it up with my Ralph Lauren black coat. This coat has beautiful detail of leather sleeves.