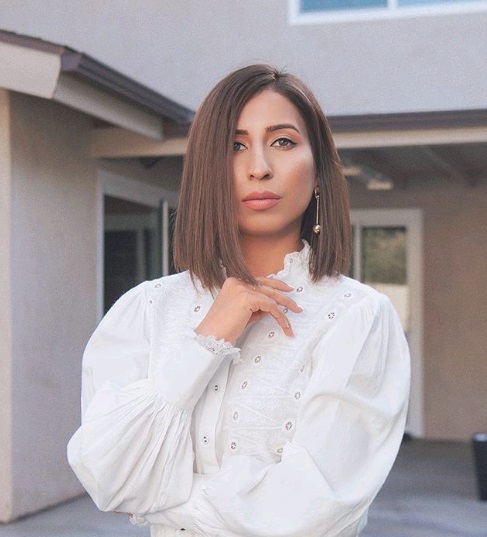 Skincare fads come and go a lot nowadays, with several thousand brands resurfacing every day with the next new big thing. As beauty editors, it is our job to try them all out and see for ourselves what the fuss is all about. Unfortunately, more often than not, it's a swing and a miss. But this time, we were pleasantly surprised.
Green has been trending for a while now- from green smoothies to the latest matcha craze; people are obsessed with eating and drinking green. This is excellent news for our gut, but green tea is the superhero that helps our stomach and our skin. We've always known that making the switch from coffee to green tea is a great decision for your body, mind, and health. But incorporate it into your skincare, and you've got a real treasure. Keep scrolling to read more on how this wonderful ingredient works to better your skin.
Understanding Green Tea
We've all read several magazine articles and received advice from healthcare professionals to start the day with a cup of green tea – so we know that it does wonders for our health. But its benefits as a topical treatment for the skin supersedes several other ingredients in the market. The effects are transformational, and you will be surprised to know how many beneficial properties it has. It is a natural antioxidant, it has anti-aging properties, it soothes and relieves the skin, and so much more than our fingers and toes can count. 
Green tea is derived from the leaves of Camellia sinensis. It can balance the sebum production in your skin, which means it can effectively control acne. Green tea naturally has Epigallocatechin gallate (EGCG), which puts this ingredient at the top of our list. Because it is an antioxidant and has skin relieving properties, it is suitable for all skin types, including sensitive and acne-prone skin. Incorporate it right away into your AM and PM routine, sit back, and reap the benefits. 
The Key Skincare Benefits of Green Tea
Not only is it an active ingredient in skincare products, but dermatologists recommend green tea for serious skin conditions like rosacea, psoriasis, cystic acne, and even skin cancer. These are the major benefits of green tea:
Anti-aging Properties: Green tea has the ability to reduce signs of aging and sun damage. Consistent use of a green tea-infused product can get rid of hyperpigmentation, fine lines, and texture.
Antioxidant and Anti-inflammatory Properties: Green Tea is powered EGCG, making it an effective antioxidant. Green tea is also filled with anti-inflammatory properties to refresh and depuff the skin.
Protective Properties: Since it's a natural antioxidant, it creates a barrier between the skin and the environment to protect it from UV rays, pollution, dust, and other stressors. It also repairs any DNA damage within the skin cells and protects them from further problems.
Reduces Sebum Production: Using green tea infused products can actively balance the sebum production in the skin, which means it can control and stop acne. It also helps in reducing excess oil and has antibacterial properties that keep your skin healthy and clear.
Soothing Properties:  Green tea calms and soothes the skin like no other. If you suffer from extreme skin irritation and conditions like psoriasis and eczema, it can help reduce inflammation and redness.
Top 5 Green Tea-Infused Products
Model Off Duty Beauty Sublime Green Tea Hydrating Toner
This toner by Model Off duty Beauty is rich in green tea and is most definitely our favorite toner right now. In just a couple of applications, this toner has worked miracles for our skin. Pat it gently into your skin after cleansing and feel your skin refreshed and energized instantly. Plus, this toner combines green tea's incredible benefits with other potent ingredients like witch hazel and rosehip. It is formulated with 100% natural ingredients and helps you achieve that glow from within you're looking for. It has anti-aging properties and maintains a balance in your skin's pH levels.
Youth To The People Superfood Antioxidant Cleanser
This superfood cleanser is a great option to deep clean your face while pumping it with the goodness of green tea. It extracts the powers of amazing ingredients like green tea, kale, and spinach to give you an efficient cleaning experience. It penetrated deep into the pores to unclog it and transforms dull skin.
Lancer Skincare Clarifying Detox Mask with Green Tea + 3% Sulfur
This clarifying mask is a spa experience in a tube. It infuses the goodness of green tea and sulphur to awaken the skin instantly. It has a divine citrus scent that will make you and your skin feel energized and refreshed for the day. It works to decongest tired skin to give you a smooth and glowing effect. So kick back after a long day, layer on this mask, grab a glass of red, and enjoy your night.
Innisfree Green Tea Seed Intensive Hydrating Serum
If you hate heavy serums and steer clear from infusing serums into your routine, this one is for you. It is very lightweight and won't leave you feeling greasy and sticky. Choose this to hydrate the skin effectively while keeping your skin soft and supple to the touch. It targets skin concerns like dryness, uneven texture, and dullness.
True Botanicals Renew Nourishing Cleanser
This True botanicals cleanser infuses a powerful combination of green tea, white tea, aloe vera, and camellia seed oil to make your skin feel absolutely luxe. It works to eliminate dirt and impurities stuck within the skin without drying it out.
Up Next: The 5 Best Skincare Products That Have The Power To Transform Your Skin