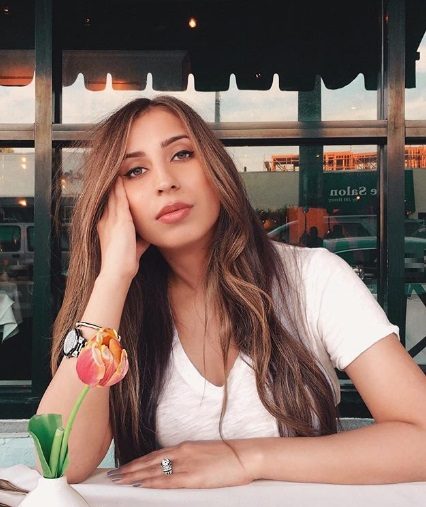 I am well aware that cleansing is an unmissable step in any skincare routine. To be completely honest, I never really liked cleansing my face. Mostly because it made my skin dry and patchy. I was sick and tired of feeling the tightness post-cleansing. However, a routine without a cleanser won't really work. I knew I needed a new cleanser. One that cleansed my face without drying it. This led me to the concept of cream cleansers. At first, it was difficult to grasp the concept of cream-based cleansers. But I knew I needed to try the best cream cleanser for myself. After a thorough background check, I picked Model Off Duty Beauty's Glow + Hydrate Cream Cleanser Hybrid. I have been using it for over two weeks. Here is my honest review about the same.
Why Did I Pick Model Off Duty Beauty?
Primarily because the brand is super transparent about the ingredients in the products. Plus, this cream cleanser has glowing reviews. The brand calls their cleanser a powerful and gentle daily cream cleanser. It is formulated with 100% naturally sourced ingredients and vitamins that give an ultimate cleanse while hydrating the skin. It's a complete package. Another reason why I picked this cleanser was its entirely-foam free and works to moisturize the skin while cleansing it.
The Best Cream Cleanser Of 2021
Model Off Duty Beauty Glow + Hydrate Cream Cleanser Hybrid
Did It Live Up To My Expectations?
Honestly, since it's a "cream" cleanser, I didn't really expect much cleansing. All I needed was to get rid of the dry patches after cleansing. But, to my surprise, even after being a completely non-foaming cream-based product, this cleanser managed to cleanse my face. Yes, my pores were clearer, my complexion was brighter, and yes, there were no dry patches. To be completely honest, this cleanser not only lives up to my expectations, but it also surpassed them. It seriously cleanses and moisturizes the skin at the same time! It is a hybrid, indeed.
It is supremely gentle and extraordinarily hydrating. Its creamy texture is mind-blowing. This cleanser has balanced my skin's oil production and pH levels as well. As a matter of fact, it also strengthens the natural protective barrier of the skin, which gives a long-lasting healthy glow.
Ingredient Callouts
Another reason why I was impressed by Model Off Duty Beauty was the brand uses ingredients that are 100% natural, clean, non-GMO, gluten-free, vegan, paraben-free, phthalate-free, sustainable, cruelty-free, and non-toxic. Trust me, it's the safest brand I have ever found.
Key Ingredients
Matcha Green Tea – Filled with the powers of matcha green tea, this cleanser has the power of natural chlorophyll that protects the skin from any kind of sun damage. Plus, it reduces any photo-aging, which visibly reduces sunspots and wrinkles. It also prevents clogging of pores.
MSM – With the powers of MSM, this cleanser fights any signs of aging. Plus, it adds soothing power to the cleanser. This makes this cleanser a perfect pick to calm itchiness and acne. Along with that, it banishes any wrinkles and heals burned or damaged skin or scarred tissues.
Rooibos – Rooibos adds the power of antioxidants in this cleanser which fights free radicals and repairs any skin damage. Plus it's also an anti-aging agent.
Cranberry – Cranberry serves as a natural exfoliant that helps in thoroughly cleansing the face. Along with that, it adds the powers of vitamin A and C which boosts natural collagen production, fights free radicals, and keeps the skin super moisturized.
Up Next: The top 9 tried & tested beauty essentials that deserve a spot in your skincare routine