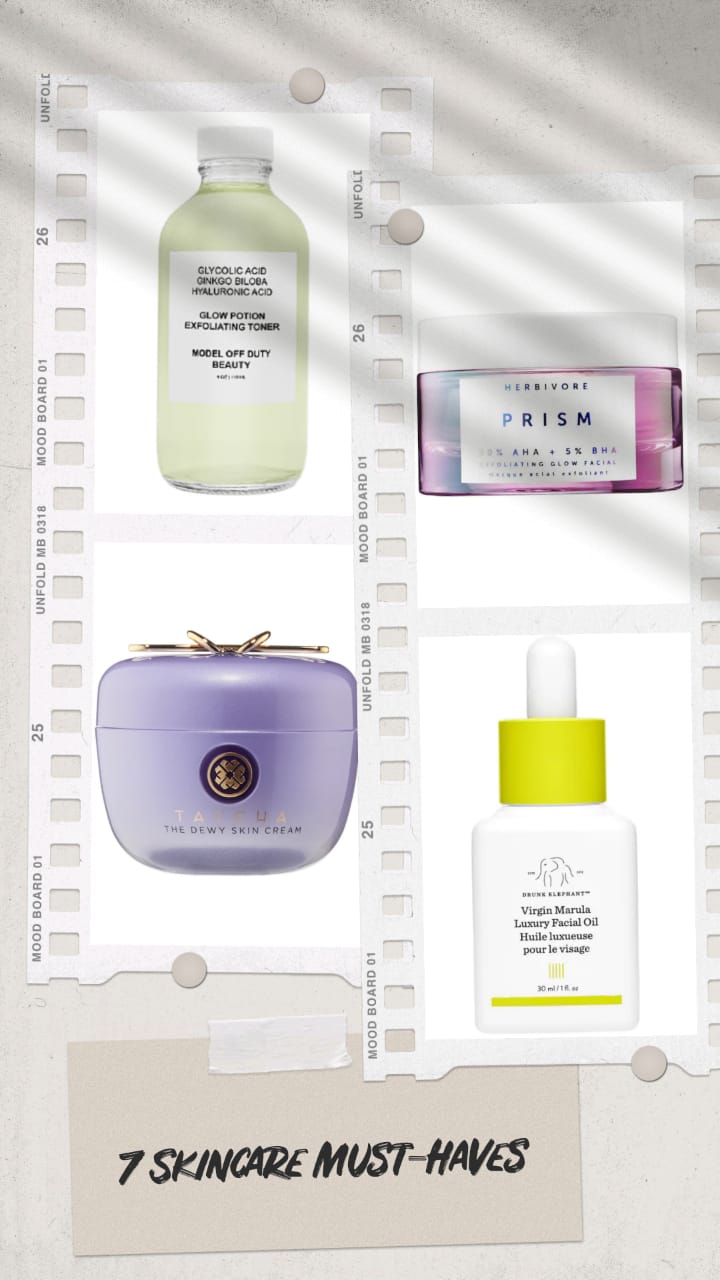 Your skincare shopping just got a whole lot easier. How? Because we are here to guide you all the way to skincare paradise. If you are one of those who easily panics with a zit or a spot, you are going to love our list of skincare must-haves. Yes, really! All you need is a little bit of guidance; the right products and consistency can fix it all. Ranging from the perfect exfoliating toner to a luxurious yet effective facial serum, this list has it all. All you need to do is read on.
The best part is all the products mentioned below are 100% safe and exceedingly good at what they do. So, what are you waiting for, find your favorites right now!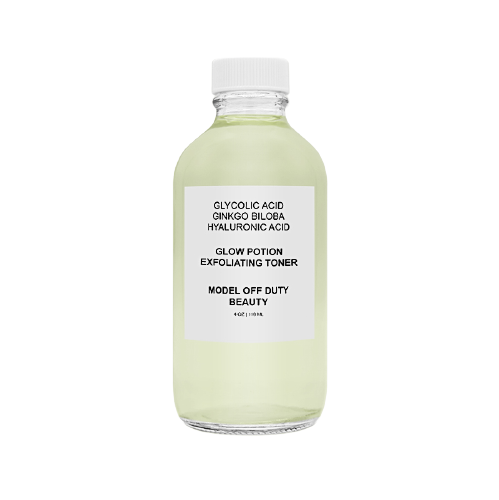 Model Off Duty Beauty Glow Potion Exfoliation Toner
This Model Off Duty Beauty toner is a game-changer. Add this into your everyday routine right now for natural and non-abrasive exfoliation. Formulated with the powers of 100% clean, vegan, and natural ingredients like glycolic acid, Ginkgo Biloba, and hyaluronic acid, we highly recommend this toner for anyone looking for clarified and bright-looking skin.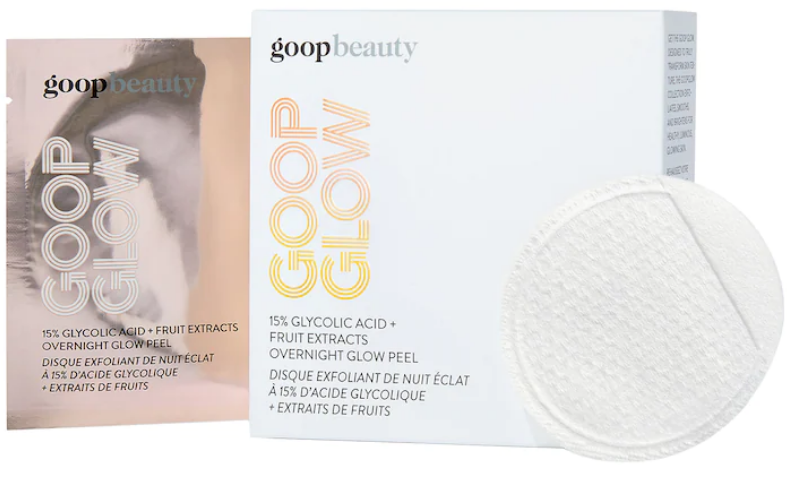 Goop Beauty Goop Glow 15% Glycolic Acid Overnight Glow Peel
Another product as good as a professional treatment is this clinically proven overnight peel. These glycolic acid-rich peels are the perfect product to introduce exfoliation, texturization, and brightening of your skin; all while you sleep. It is suitable for all skin types and targets issues like dullness, fine lines, unevenness, pores, and wrinkles.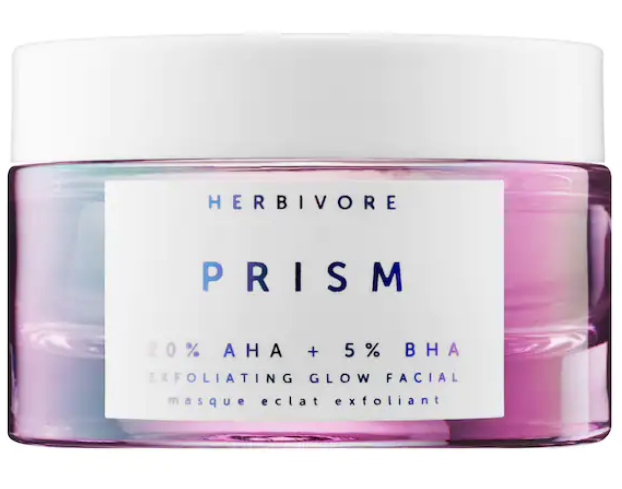 Herbivore Prism AHA + BHA Exfoliating Glow Facial
Another extremely gentle yet effective glow-inducing product is this Prism AHA + BHA Exfoliating Glow Facial by Herbivore. With the powers of 20% AHA and 5% BHA, this glow facial has the power to resurface your skin and significantly reveal clearer skin. This product can improve the texture and tone of the skin; all that while reducing the look of wrinkles and fine lines. It is suitable for all skin types.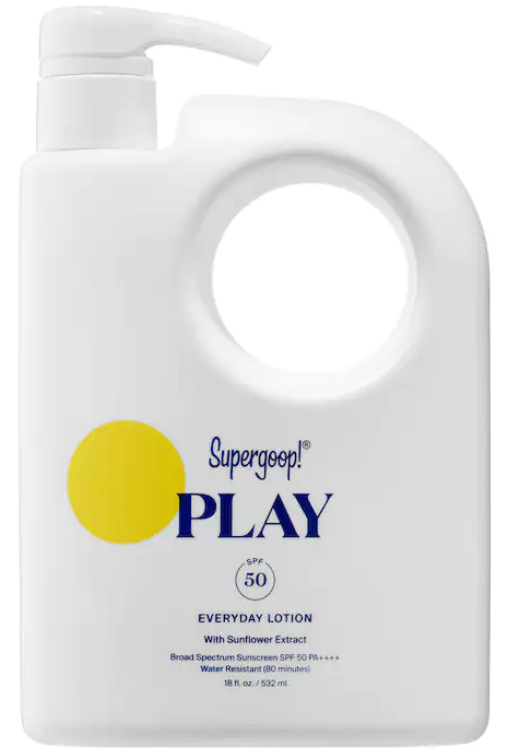 Supergoop! Play Everyday Lotion SPF 50 PA++++
This quick absorbent, non-oily, sweat-proof, and broad-spectrum SPF 50 lotion is an absolute must for your face and body. The Play Everyday Lotion SPF 50 PA++++ by Supergoop! is suitable for all skin types and banishes dryness while protecting the skin.
Model Off Duty Beauty Bakuchiol Glow Booster Serum
The Bakuchiol Glow Booster Serum by Model Off Duty Beauty is that skin savior your skin has always craved. With the powers of natural retinol alternative – bakuchiol, squalane, and hyaluronic acid, this facial serum is simply a blessing. This product is curated with 100% natural ingredients and utmost love. The best part is, unlike retinol-infused products, it has no side effects at all. Pick this product to banish signs of aging and acne once and for all.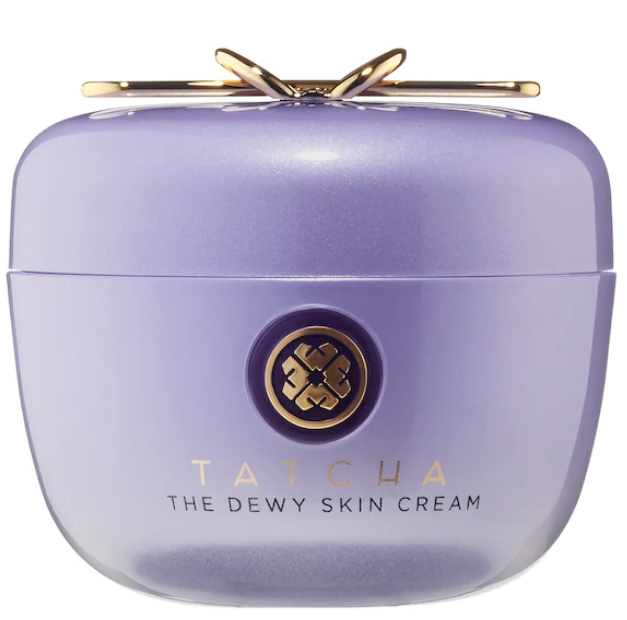 Tatcha The Dewy Skin Cream Plumping & Hydrating Moisturizer
Your dry and aging skin is going to love this cream. Filled with the powers of antioxidant-filled Japanese purple rice, this rich cream has the power to deliver plumper and hydrated-looking skin. Pick this cream for a healthy and dewy-looking glow. It is suitable and safe for all skin types.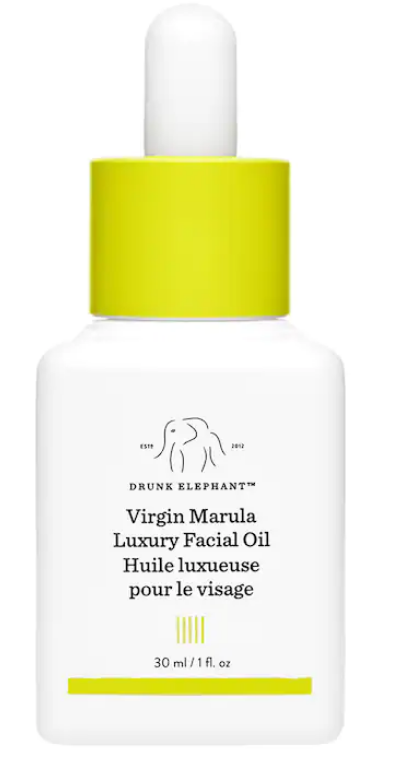 Drunk Elephant Virgin Marula Luxury  Face Oil
Another unbeatable product is this facial oil by Drunk Elephant. This rich oil is filled with the powers of natural antioxidants, as well as omegas 6 and 9 that effectively moisturize and nourish the skin. Suitable and safe for all skin types, this luxury face oil can banish dullness and signs of aging.
Up Next: This face mask makes my skin naturally healthy & glowing