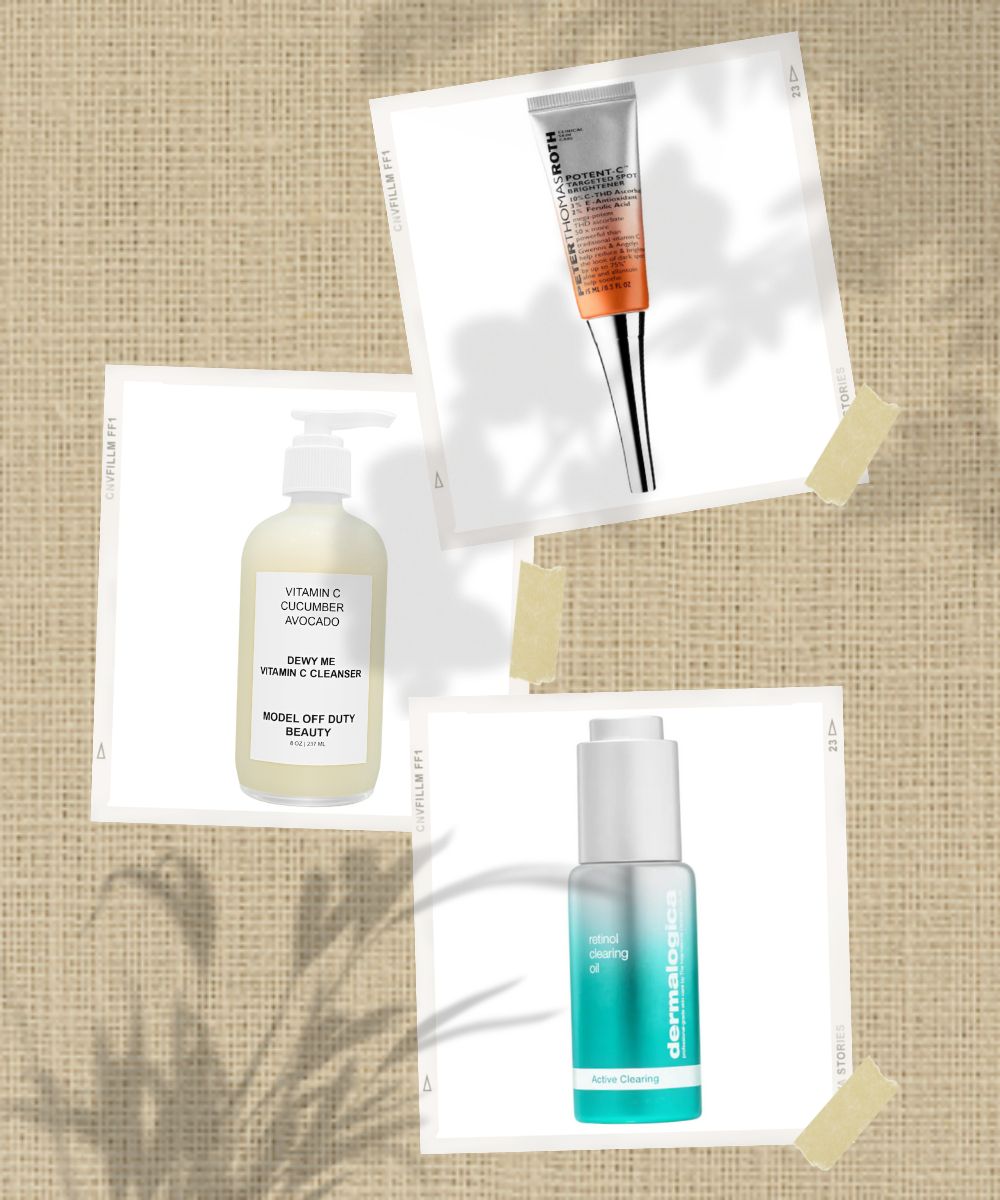 Stress, unsuitable makeup, or any hormonal changes, acne can flare up due to a variety of reasons. However, irrespective of the cause, what's common is the will to get rid of them as soon as possible. If you are looking for skincare products to instantly give you clear and bright skin, you have stumbled upon just the right page. We like to call ourselves the catalysts in your process of acne marks reduction because we are certainly going to speed up the process with our list of 7 exceptional acne spot treatments. We are obsessed with every skincare product on the list because they genuinely work. Here's to paving your path towards spot-free and clear skin, a list of The FC favorites. Without further ado, here is a list of the top 7 acne spot treatments we are loving right now.

Model Off Duty Beauty C Squared Serum
If you have been struggling with acne spots you need to try this C Squared Serum by Model Off Duty Beauty. Filled with the powers of 10% pure Vitamin C, this serum works like magic. This is definitely your pick for bright and clear skin. Apart from vitamin C, this serum is also filled with powers of aloe vera and hyaluronic acid. These vegan and clean ingredients add exceptional anti-aging properties and brightening properties as well. It is suitable for all skin types and is the safest way to get rid of any spots.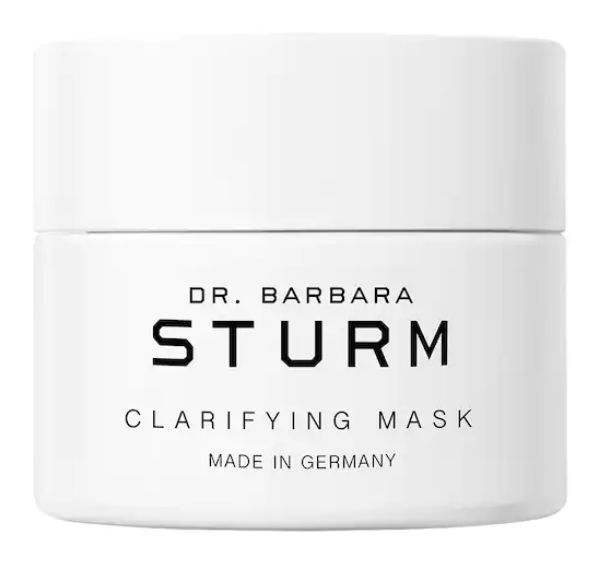 Dr. Barbara Sturm Clarifying Mask
Another acne-clearing product that is excellent is this clarifying mask by Dr. Barbara Sturm. This mask is the best pick to address any imperfections and acne spots. It is suitable for all skin types and focuses on skincare concerns like redness, dark spots, acne spots, and blemishes.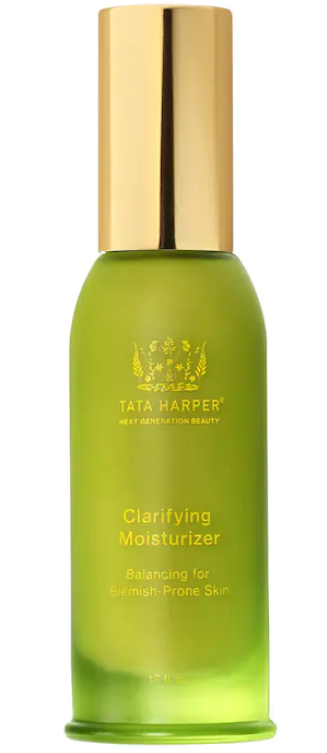 Tata Harper Clarifying Moisturizer
Another super-effective clarifying product is this moisturizer by Tata Harper. This product works to minimize your pimples, zap any zits and also prevent any breakouts while moisturizing the skin. It is suitable for all skin types and balances oil production.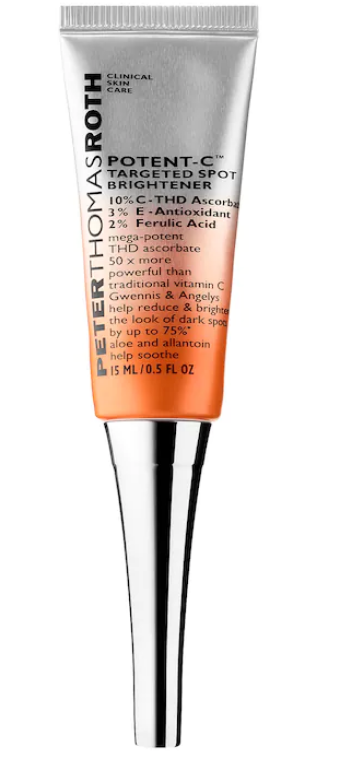 Peter Thomas Roth Potent-C™ Vitamin C Targeted Spot Brightener
The Potent-C™ Vitamin C Targeted Spot Brightener by Peter Thomas Roth is another one of the brilliant spot treatments to target problems like blemish marks, excessive oiliness, and acne. That's not it, it also contains 10 percent THD ascorbate, which is fifty times more potent than standard vitamin C. Pick this to soothe your skin while eliminating any dark spots.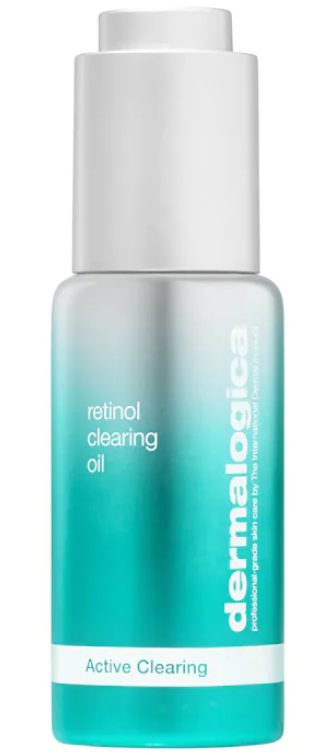 Dermalogica Retinol Acne Clearing Oil
This concentrated oil by Dermalogica is filled with the powers of retinol and salicylic acid. They work to target breakouts and visibly eliminate fine lines and wrinkles in just one overnight application. Suitable for normal, oily, and combination skin this product this all you need to manage your unmanageable spots.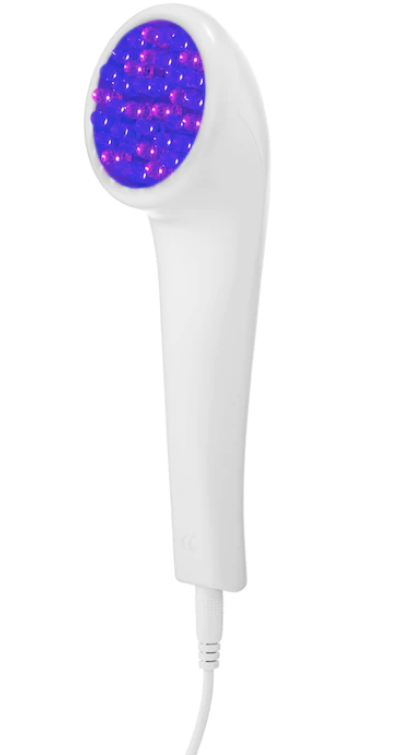 This FDA-approved device combines the powers of LightStim MultiWave LED light along with blue and red wavelengths of therapeutic light energy. It is the perfect product to treat acne while controlling it. Pick this product for an instantly healthy-looking complexion.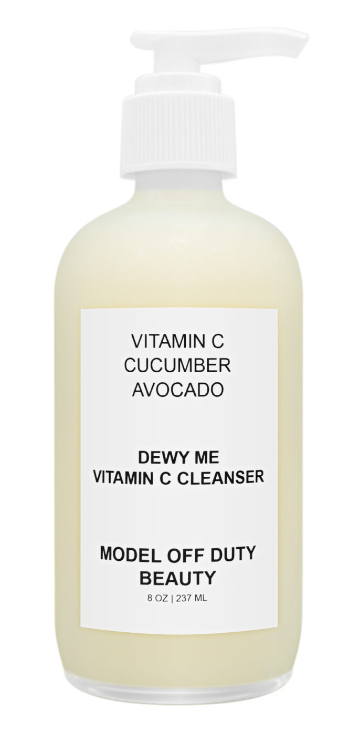 Model Off Duty Beauty Dewy Me Vitamin C Cleanser
Another product we have discovered is this Dewy Me Vitamin C Cleanser by Model Off Duty Beauty. This vitamin C facial cleanser is formulated with 100 percent natural ingredients. Pick this for bright, spot-free, and younger-looking skin. If you have age spots, this product will work wonders for you. Another amazing fact about this cleanser is it is paraben-free, vegan, phthalate-free, non-toxic, sustainable, and cruelty-free as well.