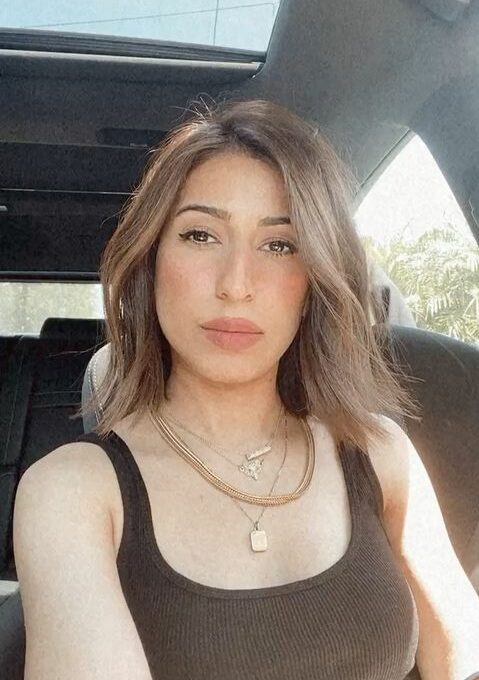 For months, while struggling with my dry skin, me and my moisturizer were inseparable. No, seriously I moisturized my face pretty much every chance I got which wasn't actually working for me. Also, while going overboard with the creams I was missing out on an underrated yet super essential skin care product that had the power to heal my dry skin. Want to know what this unmissable product was and why is it so essential? Read on!
I have been talking about Sublime Green Tea Hydrating Toner by Model Off Duty Beauty. Honestly, my experiences with toners have been relatively rough, but this gentle product really worked out for me. Trust me, this facial toner was the ultimate solution for my dry skin. This simple skincare product not only worked to prep my skin for better absorption it essentially hydrated it. Scroll on to find out all about it.
Model Off Duty Beauty Sublime Green Tea Hydrating Toner
The Perfect Hydration Essential
This hydrating toner was a boon for my dry skin. Along with that, it worked to balance my pH levels, shrink my pores, and instantly refresh my skin. In fact, this toner has toner also has the capability of delivering a balanced complexion which helps in the prevention of any acne flareups. My parched skin was craving a hydration-filled toner. Another thing that worked well for me was the application of my toner when my skin is still damp. Yes, this made it ten times more effective.
Why Do I Recommend This Product?
This Model Off Duty Beauty toner is was the perfect pick for my excessively dry skin. In fact, Model Off Duty Beauty is the best the skincare industry has to offer. This brand offers a cleaner, better and safer versions of all skincare products. You need this facial toner to essentially hydrate and rejuvenate your dry skin without any side effects. This toner is made up of 100% clean, natural, and vegan ingredients like witch hazel, green tea, and rosehip which makes it safe and effective. Read on to find out more about them.
Green Tea – This toner has the goodness of a natural antioxidant called EGCG. It is the perfect product to fight any dryness, sun damage, or free radicals. It is the perfect ingredient to eliminate any signs of fine lines and wrinkles. Plus, it is filled with vitamin B and vitamin E.
Rosehip – Rosehip is another skincare ingredient that's filled with Vitamin A. It works to fight against any signs of age spots and wrinkles.
Witch Hazel – Witch hazel is an all-natural astringent that works to tighten the pores while reducing any signs of acne and signs of aging. It is the perfect ingredient to prevent any cellular damage and to deliver a youthful, and fresh-looking glow.
Aloe Vera – Aloe vera is an excellent hydrating ingredient that works to strengthen the protective barrier while keeping the moisture locked in. It adds soothing effects and works to heal any signs of acne, inflammation, and dryness.
Up Next: Everything You Need To Know About Gua Sha Facials