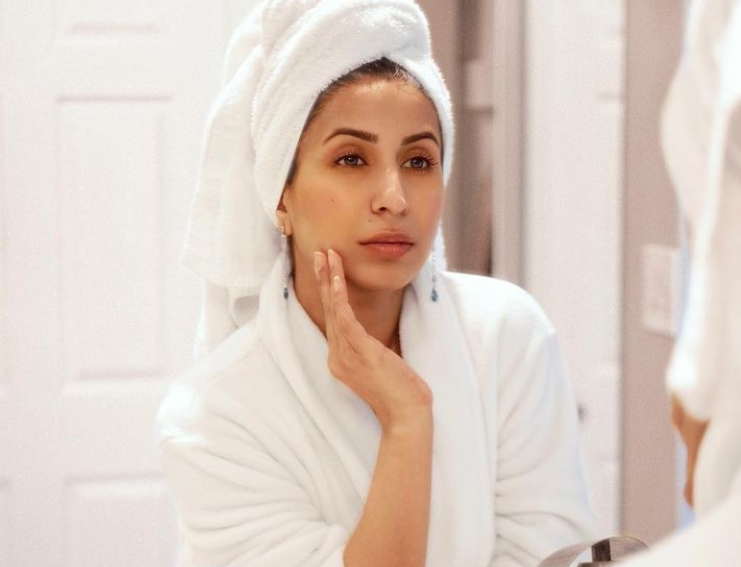 When we are talking about ingredients with extraordinary fragrances, lavender is a universal favorite. However, it is definitely worth mentioning, that lavender is much more than a soothing scent. Lavender is a surprisingly soothing skincare ingredient that works to boost the feel as well the look of the skin. While lavender is an outstanding ingredient, not every lavender-infused product is worth your precious time and dime. It is safe to say that lavender is so much more than an attractive scent, all thanks to Midnight Zen Sleeping Face Oil by Model Off Duty Beauty.
This lavender-infused clean beauty oil is a powerhouse product that works to soothe and hydrate the skin. All that while delivering an abundance of nourishment to banish any signs of wrinkles, redness, and pores as well. Not just that, this oil is filled with a number of skin-loving properties. Scroll on to find out, why am I obsessed with this lavender facial oil.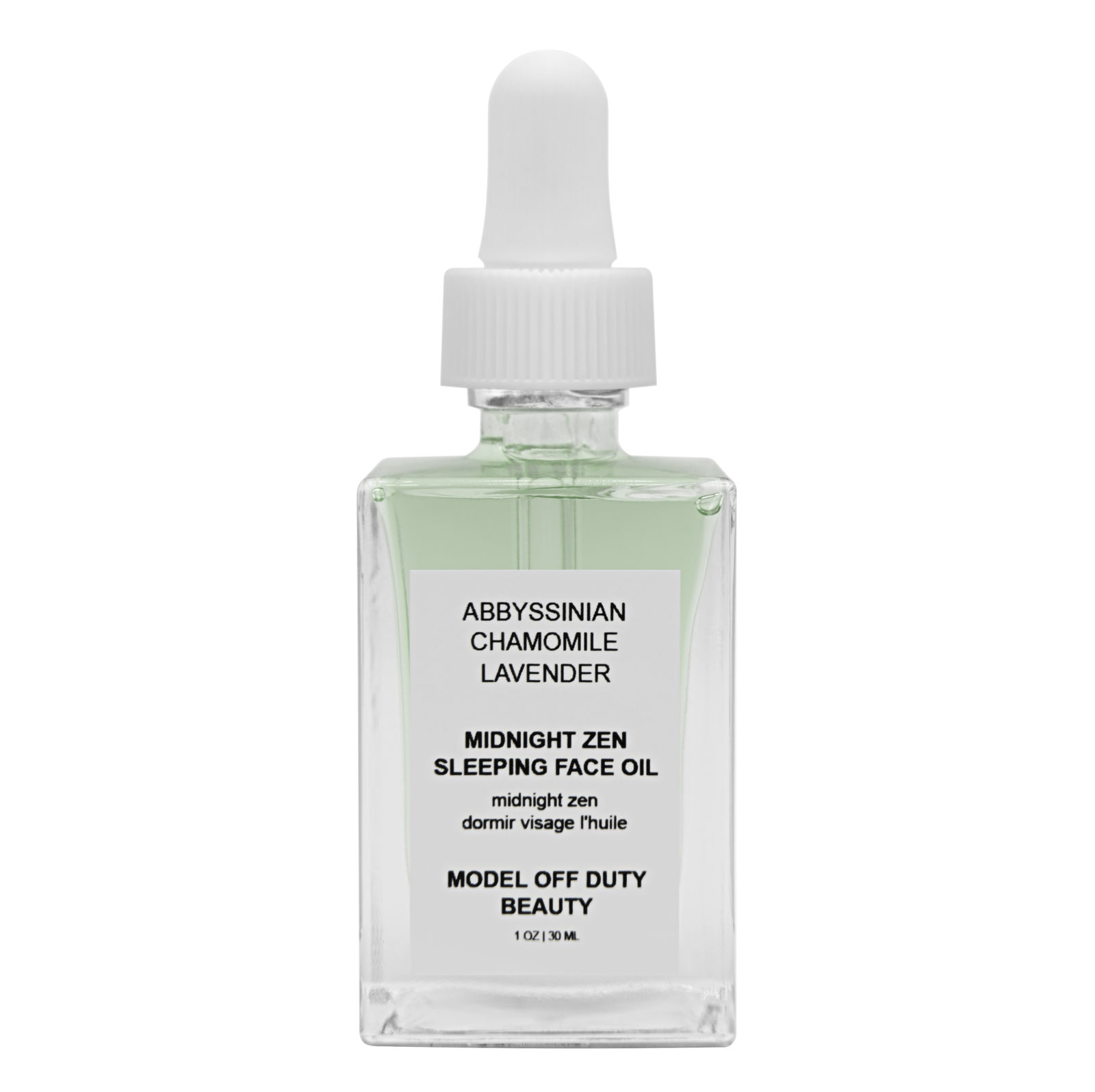 Model Off Duty Beauty Midnight Zen Sleeping Face Oil
The Feel
Honestly, I'm not a fan when it comes to oils, let's face it they are greasy and they might clog your pores. But this oil just won my heart. Its texture is lusciously hydrating and calming. But, at the same time, it is 100% non-comedogenic, which means it's specially curated to work without clogging my pores. It is all I need for grease-free yet glowing skin. Moreover, it is curated with 100% safe and clean ingredients.
The Ingredients  
Yes, the oil is flooded with the powers of naturally sourced lavender that works to lessen any acne, lightens skin, while reducing any signs of wrinkles, but that's not it. Here is a list of all the other ingredients that swim within the oil.
Abyssinian – This skin-loving ingredient is filled with the major moisturizing powers. Not just that, it is anti-aging as well. Plus, this quick absorbing ingredient works to bless my dry and dehydrated skin.
Chamomile – Chamomile is filled with anti-inflammatory and antioxidant properties that work to instantly soothe my skin while reducing any signs of redness as well as blemishes.
Perilla – Perilla is another anti-bacterial and anti-inflammatory ingredient that works to as the perfect skincare ingredient to deliver a significantly younger-looking skin.
The Results
This Lavender oil not only soothed my skin it worked as the perfect acne treatment. In fact, it worked as an acne prevention product as well. It works by balancing the natural oil and sebum production to moisturize the skin. Plus, it kills all the acne-causing bacteria and promotes healing of skin. Not just that, this oil worked to eliminate any signs of aging.
Along with all the skin-soothing properties, this oil works as the perfect stress-relieving product. I highly recommend you to add it into your routine to relax you as well as your skin I mere seconds.
Up Next: 7 Editor-Approved Luxury Beauty Products | All Under $30