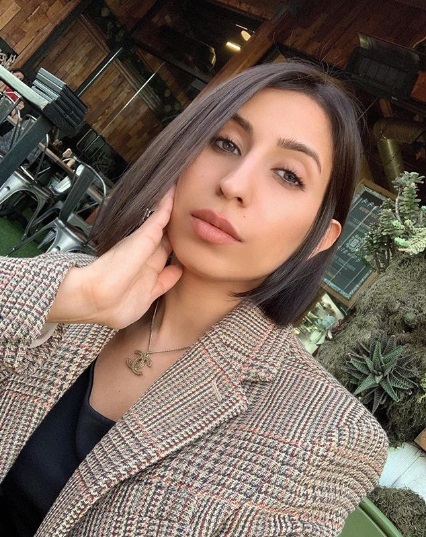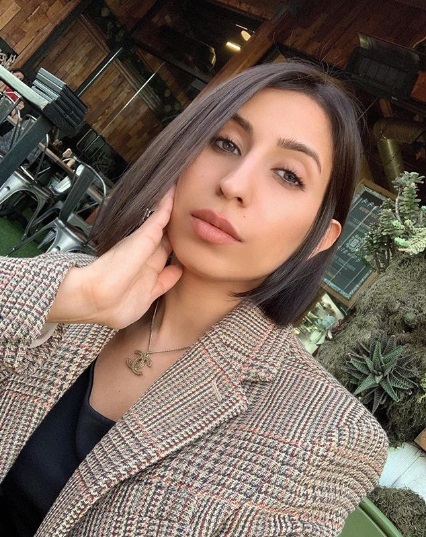 As skincare enthusiasts, we are on a constant lookout for better and safer ingredients for the skin. We have been scouring the market for the best products and truth be told, it is not an easy task. The skincare world is swamped with ingredients like vitamin C and hyaluronic acid and products all claiming the best.
However, nobody can truly figure out which brands are true to their claims without actually trying their products. In fact, another major problem is that there are various skincare products in the market that are made up of the most beneficial ingredients however their proportions are incorrect. More precisely, every ingredient works at a specific proportion; too much or too little may simply make it useless or in some cases harmful for your skin. This time we are here to clear your facts about hyaluronic acid.
First things first, did you know, there are several brands out there that make hyaluronic acid-infused serums in the wrong proportions. Yes, hyaluronic acid is an outstanding ingredient but you cannot simply pick out any product. You need to know the full facts before incorporating anything new. Keep scrolling to discover all about hyaluronic acid.
HYALURONIC ACID: Frequently Asked Questions
The most important thing you need to know about hyaluronic acid is it is naturally created by your body. This lubricating ingredient works to bind your skin cell. However, as a skincare ingredient, it works as a hydrating agent. It is a moisture binder. Just as the name suggests it binds the moisture to itself to give you a plump looking skin all day long. However, in the skincare world, knowledge is key. That is precisely why we have answered all the frequently asked questions about hyaluronic acid.
What Is Hyaluronic Acid? Is It Beneficial?
As mentioned above Hyaluronic acid is an excellent hydrating agent. Undoubtedly it is beneficial for your skin. In fact, it is an outstanding moisture binder for your skin. It binds the moisture to itself to give you plump looking skin all day long. However, it works well only when you pick the right brands.
What Can A Hyaluronic Acid Infused Product Do?
A hyaluronic acid-infused product can offer a plethora of benefits to your skin. Ranging from the elimination of multiple signs of aging, moisturization, hydration, to skin rejuvenation, this product is capable of gifting you a glorious glow. Here are the top skin-loving traits of HA
It preserves moisture, renews the skin, and provides hydrated and supple skin.
Reduces lines and wrinkles.
It is one of the safest fillers.
Extremely quick absorbent and instantly activated.
Mild and non-irritating for all skin types.
Is Hyaluronic Acid Safe For All Skin Types?
Typically, yes HA is safe for all skin types. However, there are certain brands that make harsh alcohol-based HA products. You need to steer away from chemical filled brands and switch to cleaner and more natural version of skincare for no side effects at all. Moreover, if you have dry skin hyaluronic acid works best for your skin type. Despite the bounty of goodness, if you have or have had any severe skincare diseases, you must consult your dermatologist. In fact, you must check any new product with a patch test to avoid any reactions.
How To Incorporate HA-Infused Products?
You can easily incorporate hyaluronic acid-infused products twice a day. A topical application of HA is completely safe in both AM and PM routines for topical application. In fact, it is more beneficial. It performs splendidly with other ingredients like vitamin C and glycolic acid.
How To Pick The Safest & Potent HA Products?
Read on to be crystle clear about Hyaluronic Acid before incorporating it into your daily regimen.
Scientifically known as sodium hyaluronate, hyaluronic acid is actually extracted from it. So, what is sodium hyaluronate? It is a natural water-soluble salt. Most importantly it is the natural source of HA.
Both HA and its salt are utilized in skincare products and both are simply termed Hyaluronic Acid.
If you are out to buy any HA serum, you must make sure it has only 2% pure hyaluronic acid.
Simply because, any product with more hyaluronic acid than precisely 2%, may extravagantly dry out your skin instead of hydrating it.
Are There Any Reliable HA-based Products?
Definitely. While the market is filled with false advertisers. Every once in a while we find trustworthy skincare brands. Read on for a top 5 hyaluronic acid-infused products exclusively recommended by Fancy Correctitude:

This serum by Model Off Duty Beauty is the most impressive hyaluronic-based facial serum. The Youth Glow Day Serum is clean and highly potent. It is like the perfect combination of organic ingredients to glorify your skin. Pick this to obtain the perks of HA without any side effects. This magical serum is suitable for even the most sensitive skin.
Dr. Barbara Sturm has made this custom blend composition for your optimum hydration. It is a supreme blend of low and high-weighted HA molecules. Pick this for the best moisture-binding experience.
Hyaluronic Acid Hydrating Serum with Champaca Essence
This Hyaluronic Acid Hydrating Serum with Champaca Essence is all you need for hydrated skin every day. Moreover, this facial serum is instilled with a very precise quantity of hyaluronic acid, that your skin needs. Pick this facial serum for the most radiant glow.
Hyaluronic Acid Hydration Treatment
This bottle is a Hyaluronic Acid Hydration Treatment right in your hands. Pick this at-home HA-infused facial for supple and firmer skin. It acts quickly and its effects last longer. It is a dream come true.
Supercharged Brightening Eye Cream
The Supercharged Brightening Eye Cream by Model Off Duty Beauty has the goodness of HA for the area around the eyes. In fact, it is the most trustworthy HA product in the market. You need this eye cream to rejuvenate and renew your skin.