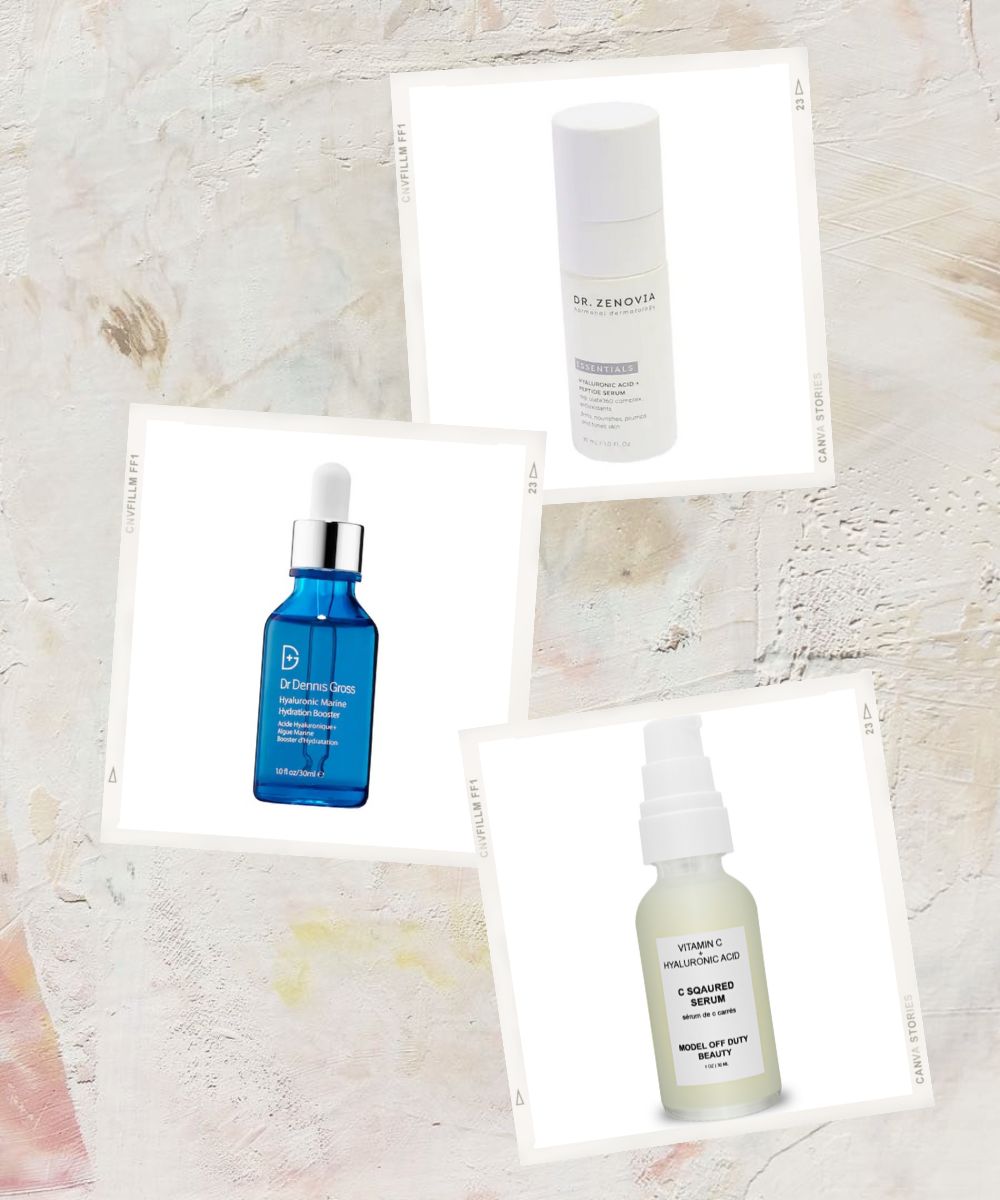 Hyaluronic acid – skin care experts love this ingredient. And so does your skin. In recent years, hyaluronic acid has become a heavy hitter in the skincare world. Name any skin concern – dullness, dryness, or acne – if there's a one-stop solution for them, it's hyaluronic acid. But what exactly is this ingredient? And why does every skincare enthusiast trust hyaluronic acid-filled serums for acne, dry skin, and dull skin?
Hyaluronic acid is a natural acid preexisting in the skin in a fluid form. But, with age, the levels of hydrating hyaluronic acid begin to deplete. It makes the skin prone to dryness and multiple aging signs. So, for medicinal and cosmetic use in a topical form, it's extracted from rooster combs or produced in laboratories using bacteria. Hyaluronic acid is a glycosaminoglycan or GAG. These molecules are known to hold and retain large amounts of water in them. This naturally makes hyaluronic acid a super hydrating ingredient.
Benefits Of Hyaluronic Acid
Gives supple and healthier skin: Because hyaluronic acid hydrates the skin, it makes the skin more supple and healthy. Hydrated skin also fight signs of aging like wrinkles, fine lines, and loss of elasticity, making the skin smoother and younger-looking.
Helps heal wounds: Hyaluronic acid is also said to speed up the process of healing wounds. It has antibacterial properties that help fight the risk of skin infections.
Great for acne: When the skin is not adequately hydrated, the skin cells are unable to move due to the presence of dead skin cells. This causes clogged pores and acne. Hyaluronic acid provides adequate amount of hydration to not just moisturize the skin, but also prevent and treat acne as well as acne scars.
Hyaluronic Acid for Acne
When the body suffers from low levels of hyaluronic acid, the dead skin cells gather to clog and block pores. The absence of hyaluronic acid also leads to loss of fluidity as well, which can cause blemishes on the skin. Also, the clogged pores and hair follicles become a pit for cosmetic particles, chemicals, dirt, and bacteria to mingle, thus leading to acne.
Hyaluronic acid provides the required hydration, leaving no scope for these severe skincare problems to occur, thereby preventing acne. Also, as mentioned above, it also helps heal and soothe wounds, especially in the form of hyaluronic acid-filled serums, so it can also help reduce acne marks and scars.
Top Hyaluronic Acid-Infused Products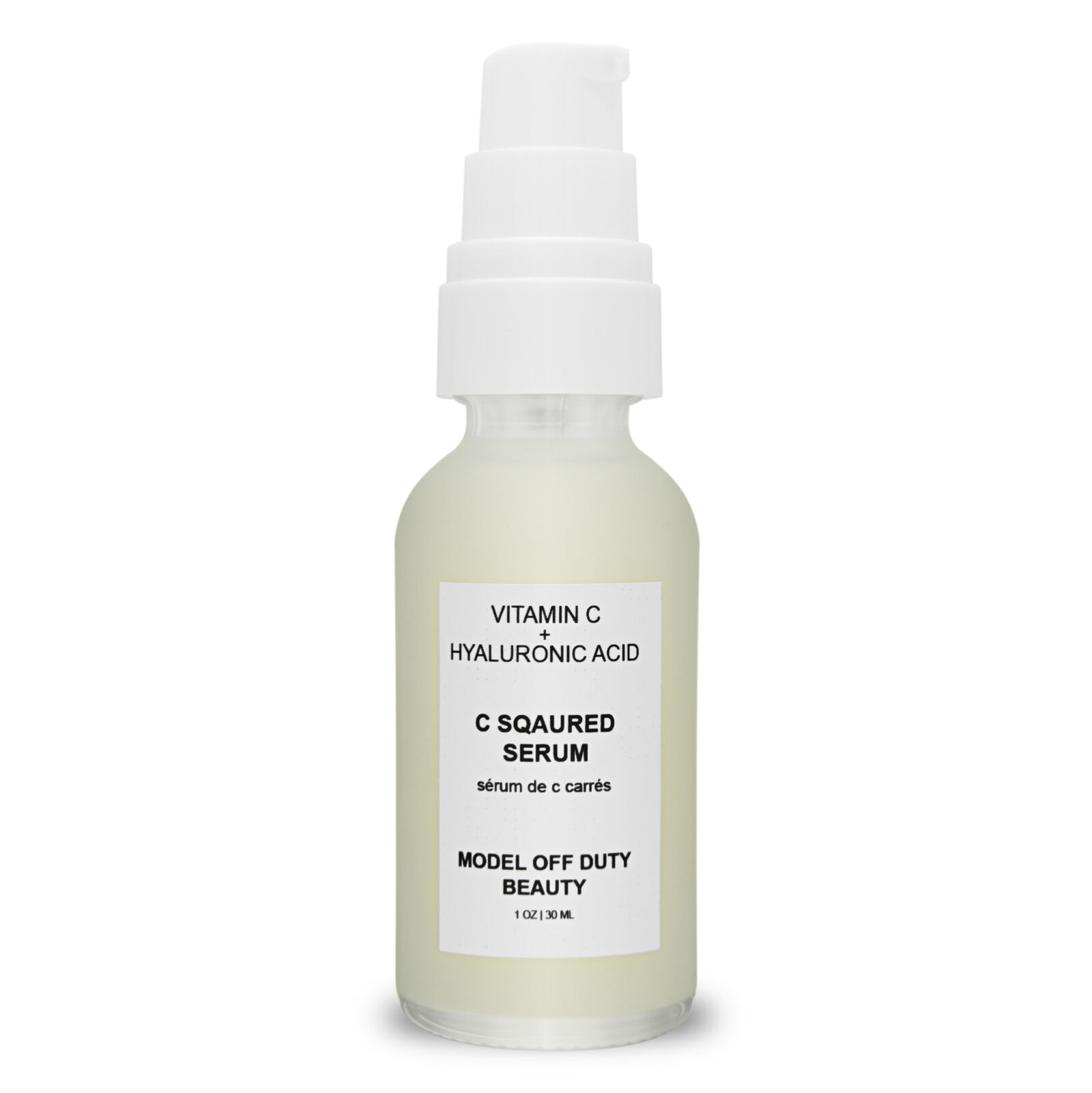 Model Off Duty Beauty C Squared Serum
The Model Off Duty Beauty C Squared Serum is a face serum with a double dose of vitamin C along with aloe vera extracts and hyaluronic acid for hydrated and nourished skin. It helps in the production of collagen, provides the skin with deep hydration, fights signs of aging, and helps soothe the skin and relieve any inflammation or redness. This miraculous serum is a must-have for all skin types.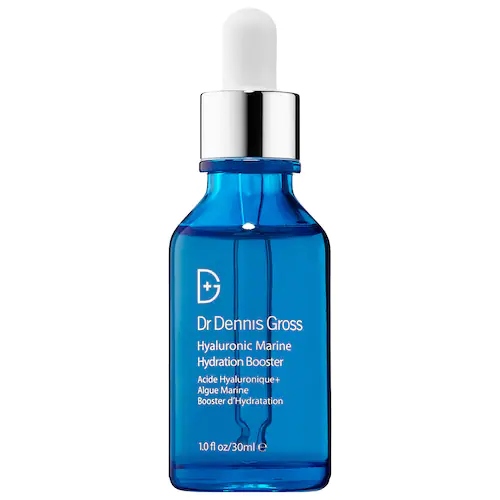 Dr. Dennis Gross Skincare Hyaluronic Marine Hydration Booster
The Dr. Dennis Gross Skincare Hyaluronic Marine Hydration Booster is a hydration concentrate that infuses and locks the moisture in the skin for smoother, firmer, and healthier skin. It is enriched with hyaluronic acid, watermelon extract, and Centella Asiatica, which hydrates the skin to smoothen the visibility of fine lines and wrinkles. It gives the skin a soft and glowing appearance that you always dreamt of.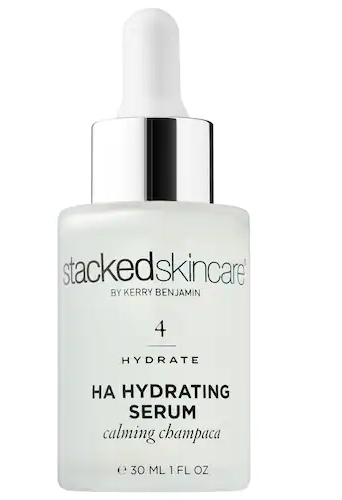 StackedSkincare Hyaluronic Acid Hydrating Serum with Champaca Essence
The StackedSkincare Hyaluronic Acid Hydrating Serum with Champaca Essence is a lightweight daily serum with super hydrating benefits. It cleans and hydrates the skin for supple, dewy-looking skin. It works best on dryness, pores, and uneven skin. Along with hyaluronic acid, it also has niacinamide and lactic acid that offers plump skin.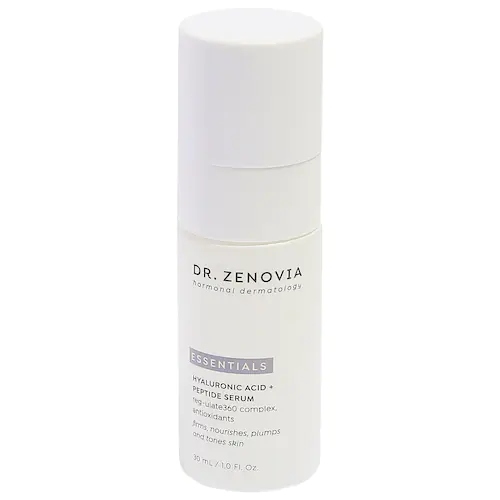 Dr. Zenovia Skincare Hyaluronic Acid + Peptide Serum
The Dr. Zenovia Skincare Hyaluronic Acid + Peptide Serum is a lightweight and strengthening serum that works directly on the signs of aging and helps avoid future signs of aging. It is enriched with hyaluronic acid and peptides that hydrate the skin and defend it from external factors to give a smooth, soft texture and radiant, dewy glow.

Model Off Duty Beauty Youth Glow Day Serum
If you want the best for your acne-prone skin, you must pick the Youth Glow Day Serum by Model Off Duty Beauty. This product is one of the most reliable hyaluronic acid-filled facial serums. We highly recommend it for instantly supple and clarified skin. This serum is made up of 100% natural and clean beauty ingredients, which makes it safe for all skin types out there.