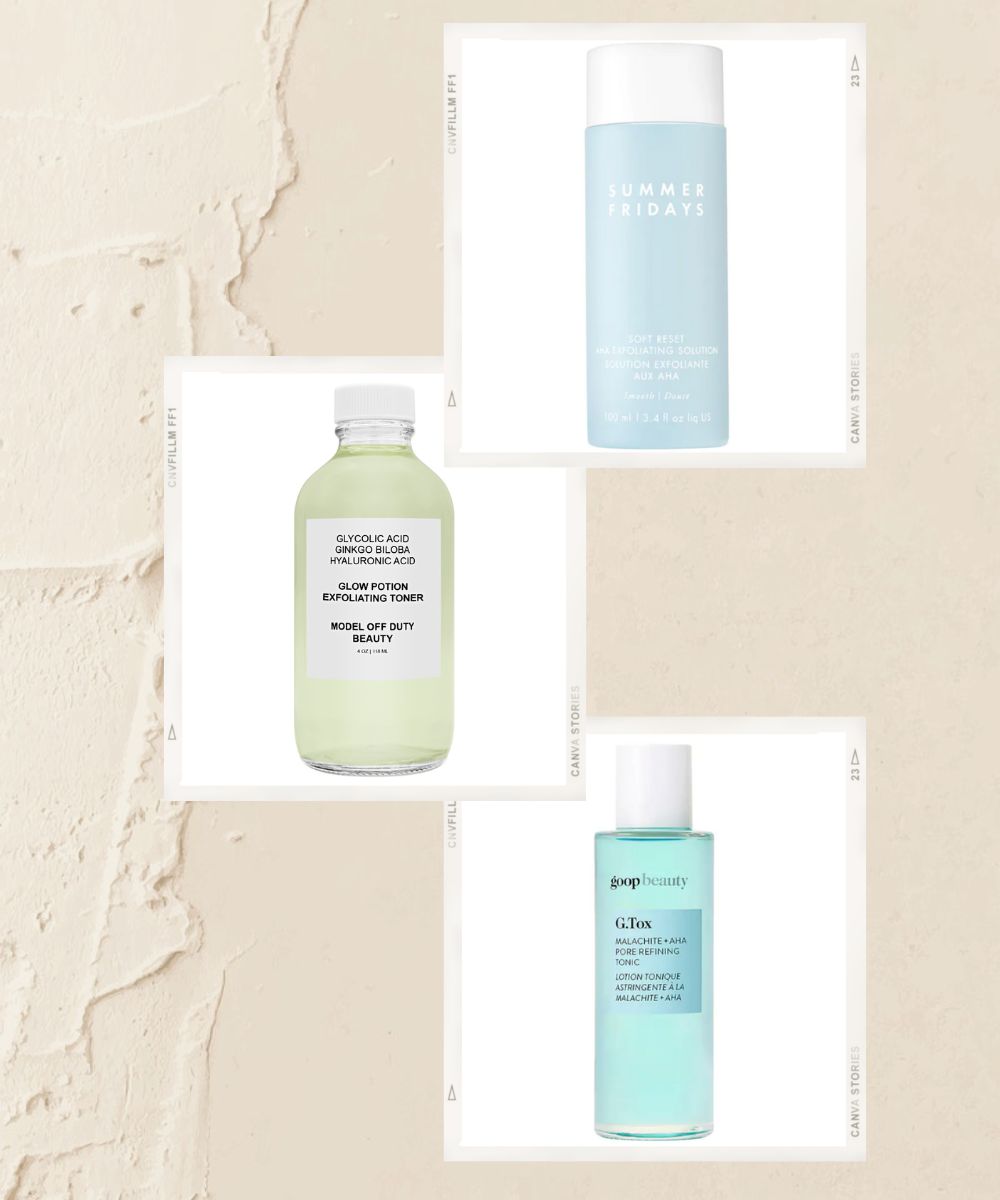 AHA, also known as Alpha-Hydroxy Acids, is one of the ingredients that simply reign the skincare world. In fact, your skincare regimen is incomplete without an AHA-based product, more specifically, an AHA-based toner. With the power to chemically exfoliate your skin, alpha-hydroxy acids can effortlessly dissolve dead skin cells. This, in turn, unclogs your pores and delivers radiant-looking skin. It is one of the best anti-aging ingredients, which is filled with exceptional wrinkle-fighting abilities. This superstar ingredient is arguably the most effective one in existence. If you are already excited about adding the best AHA-based toners into your regimen, here is all you need to know.
What are AHAs (Alpha Hydroxy Acids)?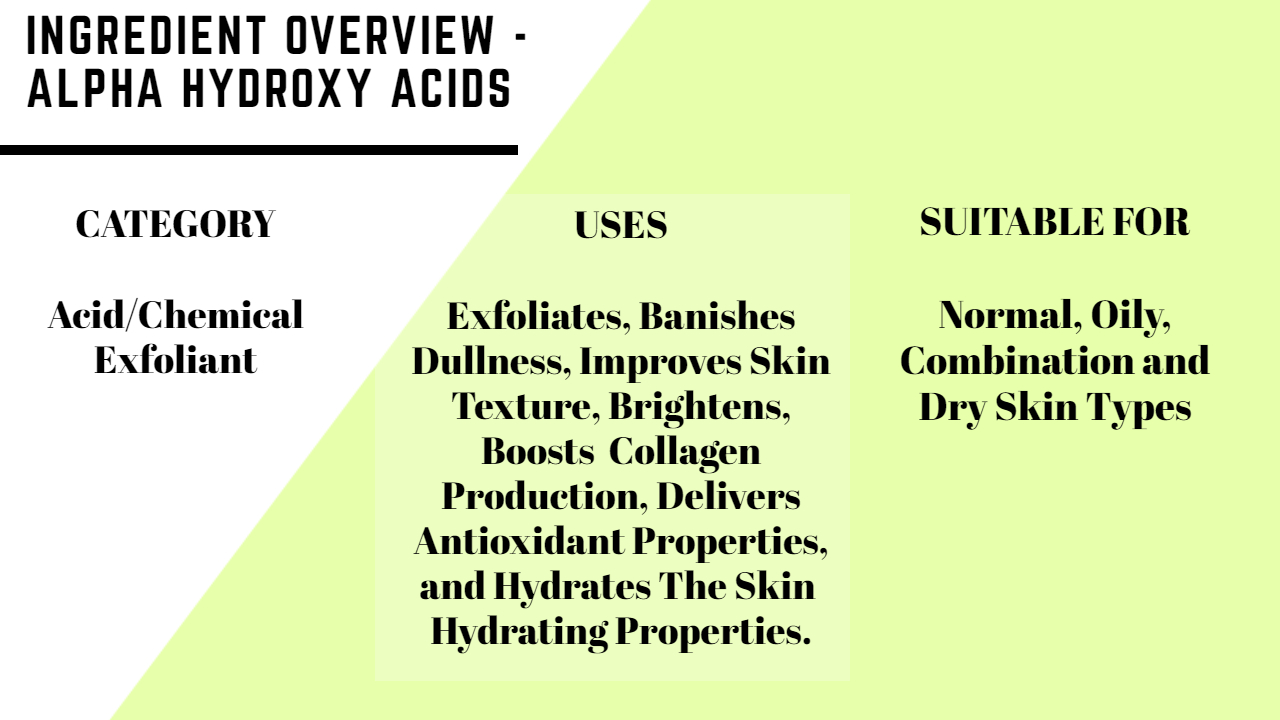 AHAs, also known as alpha-hydroxy acids, is one of the most effective water-soluble acids, also known as hydrophilic acids. In the world of skincare, they are one of the best exfoliants that effectively hydrate the skin as well. If you incorporate an AHA toner into your regimen, in just a few applications, you can achieve clarified, healthy, and young-looking skin. However, when it comes to AHAs, there are different types in existence. The popular ones include glycolic acid, lactic acid, malic acid, and mandelic acid.
People are often confused between AHAs and BHAs. Yes, they are different. BHAs are also known as beta-hydroxy acids. They are oil-soluble acids, also known as lipophilic acids. BHAs are your pick when you have oily or acne-prone skin. They have the power to unclog pores and control sebum, which helps in the management of oily skin. They also have anti-inflammatory powers that help in healing acne. One of the most popular BHA is salicylic acid.
The Benefits of Alpha Hydroxy Acids & Beta Hydroxy Acids
AHAs and BHAs have the power to chemically dissolve dead skin cells. Apart from shedding the impurities and the dead skin cells, they support the process of cell turnover. Cell turnover refers to the elimination of dead skin cells and the appearance of newer and fresher skin, which results in a brighter and younger-looking complexion. That is precisely why they are one of the most widespread toner ingredients. Here are all the benefits of AHAs and BHAs.
Reduction of the appearance of wrinkles and fine lines.
Fading away any hyperpigmentation which includes adamant acne spots.
Revitalization of dull and tired-looking skin.
Improvement of skin tone and skin texture.
Removal of any acne, blackheads, and whiteheads.
Upsurge in collagen production.
Preservation of balanced moisture levels.
Intensification of the efficiency of other topical products.
Unclogging of the pores by removing any deep-seated impurities and oils.
The Benefits of Using AHA Toners
The best AHA toners prep your skin for the better penetration of any topical products, which elevate the effectiveness of the entire skincare routine. Although this huge benefit is enough to incorporate AHA toners in your routine right away, there are plenty more reasons to convince even the most skincare skeptic. Here is a list of benefits of using AHA toners.
Deeper and faster penetration for better absorption of active and effective ingredients.
Balances the skin's pH.
Exfoliation of your dead skin cells.
Detoxifies the pores and chemically exfoliates the skin.
Strengthens the skin's barrier.
How to Incorporate AHA Toners in Your Skincare Routine?
When it comes to the incorporation of AHA toners, you simply need to incorporate them into your existing routine. But the question is, how? Because using the best AHA toners can be ineffective if you do not layer it right. So here is an easy skincare routine to help you reap all the benefits of AHA toners. (*Quick Tip: Start by applying the lightest formula and make your way to the heaviest.)
Start your routine with a gentle cleanser. Only after you have cleansed your skin you must apply your AHA toner. At this point in your routine, your toner prepares your skin for all the other products. So here is a step-by-step skincare routine that is suitable for all skin types.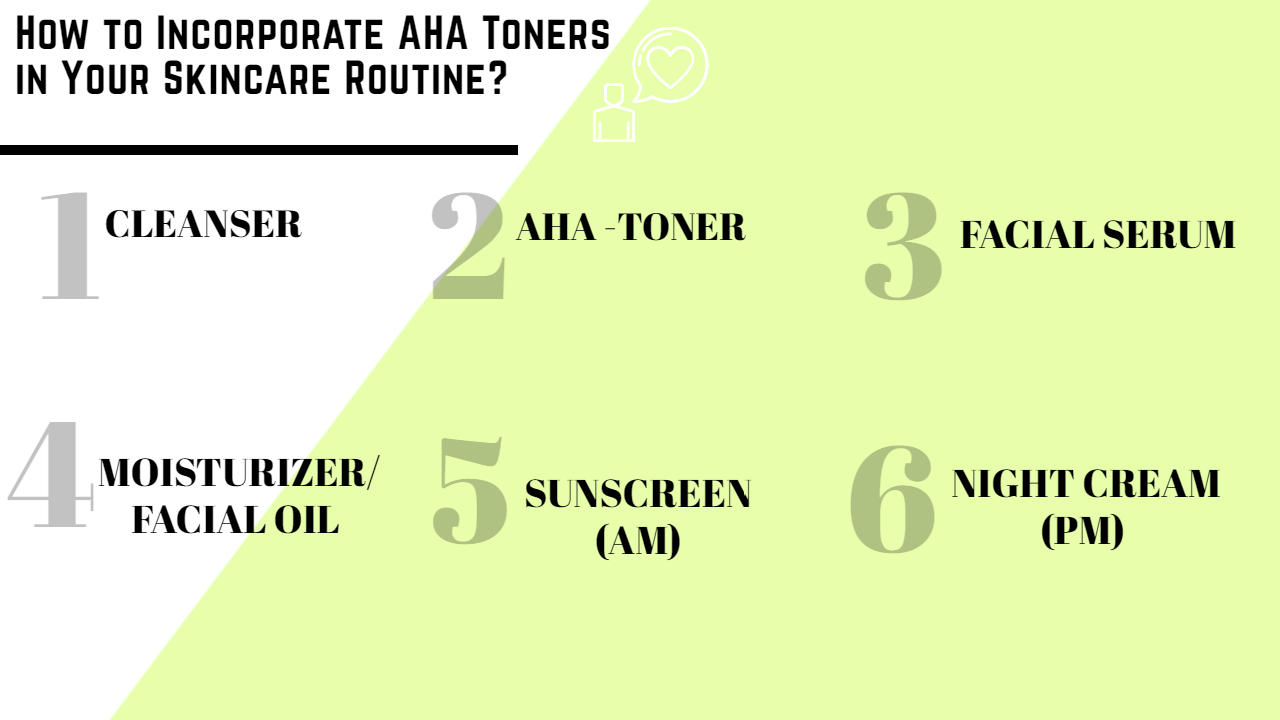 The Best AHA Toners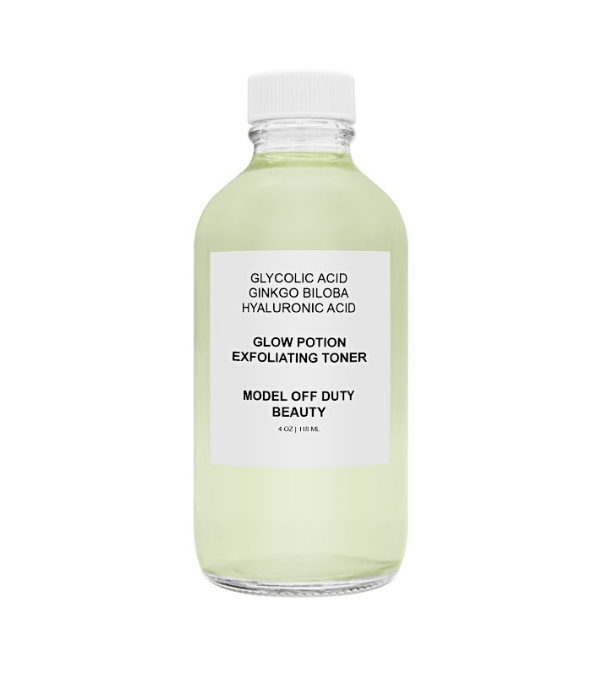 Model Off Duty Beauty Glow Potion Exfoliating Toner
The Glow Potion Exfoliating Toner by Model Off Duty Beauty is by far the best AHA toner we have ever found. With the strength of glycolic acid, which is a powerful alpha hydroxy acid, this clean beauty toner is all you need to deliver the benefits of AHAs into your regimen. This toner is incredibly kind towards the skin and works to deliver a balanced, brighter, and glowing complexion.

Ren Clean Skincare Ready Steady Glow Daily AHA Toner
This AHA-based toner by Ren Skincare is all you need for the perfect exfoliation and brightening of your skin. That's not it; this toner is capable of delivering a brighter, tighter, spotless, more hydrated, and smoother version of your skin. Pick this for a fresh glow on your skin.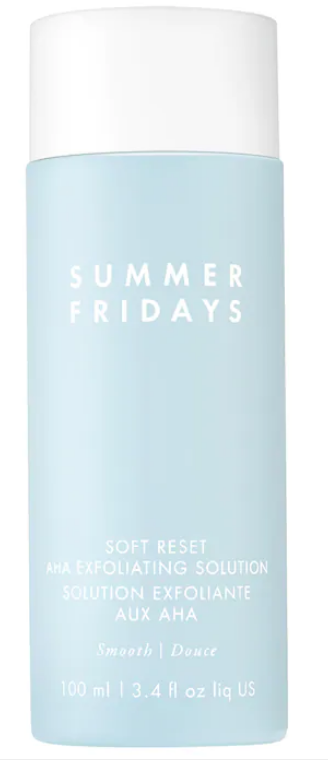 Summer Fridays Soft Reset AHA Exfoliating Solution
Another powerful AHA-based toner is this toner by Summer Fridays. With the power to exfoliate and brighten the skin, this toner aims at delivering a spotlessly clear complexion. Pick this to get rid of any dullness or signs of aging. It is suitable for all skin types.

Goop Beauty G.Tox Malachite and AHA Pore Refining Tonic
This AHA toner is an exceptionally effective pore-refining treatment that you need to detoxify your pores and clarify your complexion. Pick this for tighter, clearer, blemish-free skin and more radiant skin. It is suitable for all skin types.
The Risks Of Using Alpha Hydroxy Acids
Although AHAs are incredibly effective, there are certain risks that you must take into considerations. In the case of sensitive skin, using AHAs may lead to serious irritation. The trick is to always conduct a patch test before incorporating an AHA toner. Other risks include its natural fragrance. For anyone who is sensitive towards scents must consider a fragrant-free product. Also, try and pick clean and natural products to protect yourself from any potential risks.