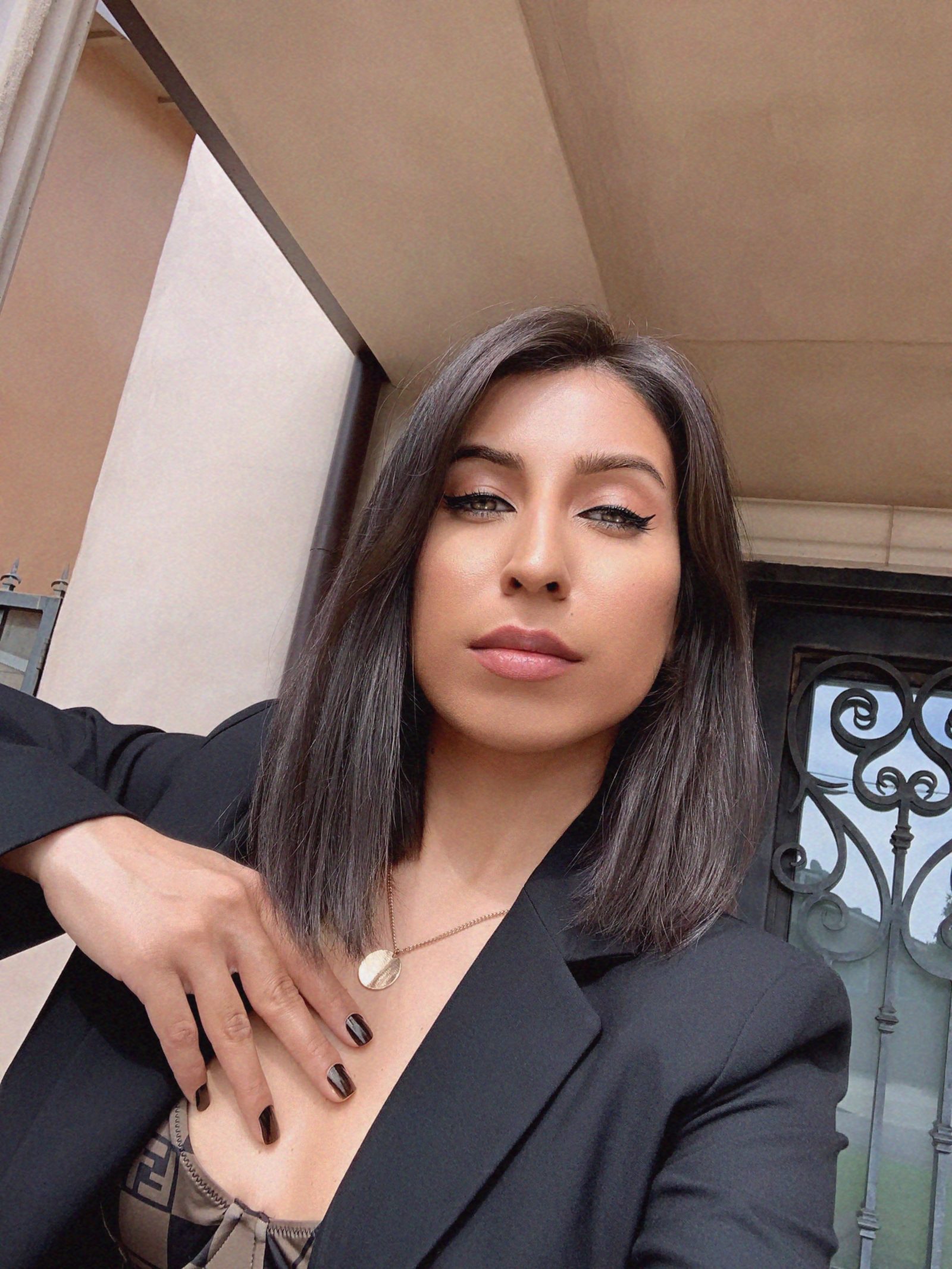 This vegan ceramide serum by Model Off Duty Beauty is one of the greatest things I have discovered. I call it a life-changing serum. Just a few applications of this product and my skin is visibly silky smooth and youthful. This Model Off Duty Serum is the ultimate clean beauty product. If you have been looking for a fast-acting natural skincare product, (that works without side effects and without breaking your banks) this is just the right pick. Trust me, the second you apply it to your face, you will feel the ingredients give you an instant glow. With a few more applications, this vegan ceramide serum can make your skin brighter, fresher, and younger with no added effort. Simply add it to your AM or PM routine or both to brighten your complexion as I did.
I have been talking about the Ceramide Super Flawless Serum by Model Off Duty Beauty. The Ceramide Super Flawless Serum is seriously a game-changer. It is power-packed with the strength of ceramide that delivers ultimate protection to the skin. Just a few applications of this product gave me absolutely smooth, bright, and glowing skin.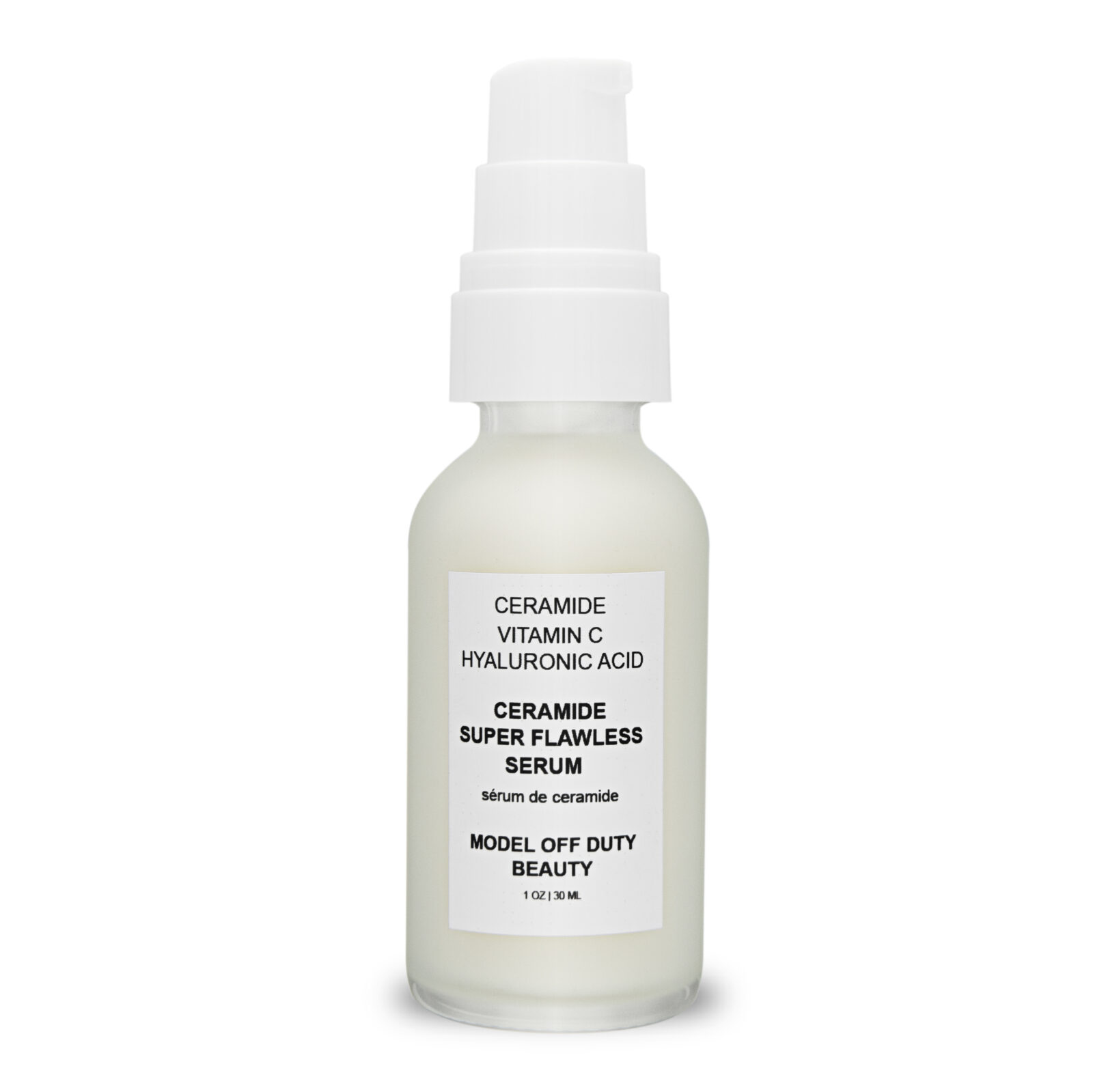 Model Off Duty Beauty Ceramide Super Flawless Serum
Why I Love This Serum?
This product is made up of all-natural ingredients that are vegan and clean. Not just that it is free from any GMOs, gluten, parabens, phthalates, toxins, and any kind of synthetics. In fact, it is 100% sustainable and cruelty-free as well. In spite of being super-safe and affordable, this product is no short of luxury for my skin. From the texture to the result, this product has simply won my heart. But, what swims within this Model Off Duty Beauty serum, read on to find out.
This Model Off Duty Beauty serum is made up of the best vegan, natural and clean ingredients. Here is a brief description of what this serum delivers to my precious skin.
Ceramide
This serum is infused with the goodness of ceramide that works to replenish my skin's natural lipids. With age and the harsh environmental factors, we tend to lose the suppleness of the skin, but this magical ingredient tirelessly works to restore the lost moisture and reinforces your skin's innate barrier.
Vitamin C
We all know about the goodness of vitamin C, but in this serum, vitamin C is used in its most potent and natural forms. It works to stabilize and generate new collagen molecules which makes it the best anti-aging ingredient of all time. Plus, it helps in getting rid of spots, unevenness, wrinkles, and dullness.
Hyaluronic Acid
Another exciting ingredient in this MODB serum is hyaluronic acid. This magical ingredient has the power to moisturize my skin and lock in moisture. This is my key to enhancing the natural collagen synthesis and contributing to the natural anti-aging process.
Avocado Oil
This serum is also enriched with the goodness of antioxidants and anti-inflammatory agents found in avocado oil. It helps in softening my skin. Along with that, it works to keep my skin strong and elastic.
Jojoba Oil
This serum is also infused with the goodness of natural jojoba oil. The presence of jojoba oil makes this serum an anti-inflammatory and restorative product. This equips the serum to be healing and relaxing towards my skin. Plus, this helps in treating chapped skin, reducing any kind of redness, moisturizing, and calming the skin.
When Is The Right Time To Incorporate This Serum?
It's never too soon to add a targeted treatment into your routine. In fact, regardless of age and skin type, everyone has skincare issues, and using a facial serum is the best solution. These magical products effortlessly target unique skin concerns. The best part is since they are highly potent and have high concentrations, they act fast. That is why you must immediately add this serum to your skincare regimen to gift your skin the gift of youth.