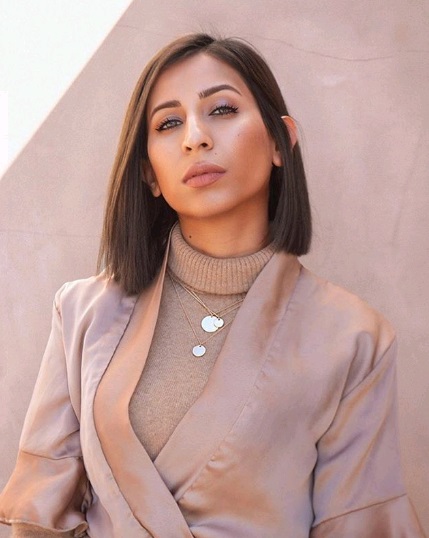 What do you do when your mouth feels dry? Drink a glass of water, of course. This seems like a silly question. But when it comes to skin, people seem to forget that all that their skin needs is plenty of hydration. Hyaluronic acid is that big glass of water your thirsty skin has been craving. Because of hyaluronic acid's benefits for the skin, the entire skincare industry admires it.  
If your skin has been feeling dry, it is not necessarily lacking the oil. It might be dehydrated maybe because it lacks water. Since the difference between dehydration and dryness is established, it is easy to understand dehydration has nothing to do with oil, which means anyone with oily skin requires hydration as well. A hyaluronic acid product is an ultimate hydration the entire skincare world swears by. So, if you are looking to boost your hydration levels, all you need is a hyaluronic acid-filled product.
Hyaluronic Acid: The Hydration Hero
Hyaluronic acid is a natural element that is found in our skin. It is entirely responsible for the moisture content of the skin. In fact, it has an exceptional power to bind and lock in the water molecules. Not only that, it has the capability to hold water molecules that are 1000 times its own weight. It's almost surreal. Hyaluronic acid is indeed a hydration hero. There are plenty of products filled with this incredible ingredient, however, a serum is the most instant and effective way of reaping all its benefits. Nevertheless, every topical product that is infused with HA is flooded with restorative abilities. Incorporate this ingredient in your regimen to boost your skin's moisture content while soothing and moisturizing your skin.  

Model Off Duty Beauty Youth Glow Day Serum
A facial serum is a highly potent product to deliver the highest concentration of any ingredient, which simply makes it the best. This Youth Glow Day Serum by Model Off Duty Beauty is hands down the most effective hyaluronic acid-filled product. Pick this to incorporate genuine hyaluronic acid which gives instant and long-lasting results. We strongly recommend this product because this clean beauty product is suitable for all skin types, even the most sensitive skin.
Why Is This The Perfect Dose Of Hyaluronic Acid?
The incorporation of this clean beauty serum simply leveled up my skincare routine. Simply because it is an extraordinary blend of skin-loving ingredients that are completely safe for the skin. The Youth Day Glow Serum is the perfect dose of hyaluronic acid for my skin.
This Model Off Duty Beauty serum is filled with hyaluronic acid that keeps my skin hydrated, and at the same time, retains the moisture. Along with that, it contains aloe vera, which is one of the best natural emollients. It helps in the reduction of my pore size. Also, it is packed with the powers of Vitamin C that simply brightens my skin while reducing any inflammation and pigmentation. Furthermore, it contains ingredients like Coenzyme Q10, Alpha Lipoic Acid, Vitamin A, Vitamin B3 / Niacinamide, and Provitamin B5. All these ingredients together were the perfect recipe to deliver that dewy, radiant, and visibly younger look.