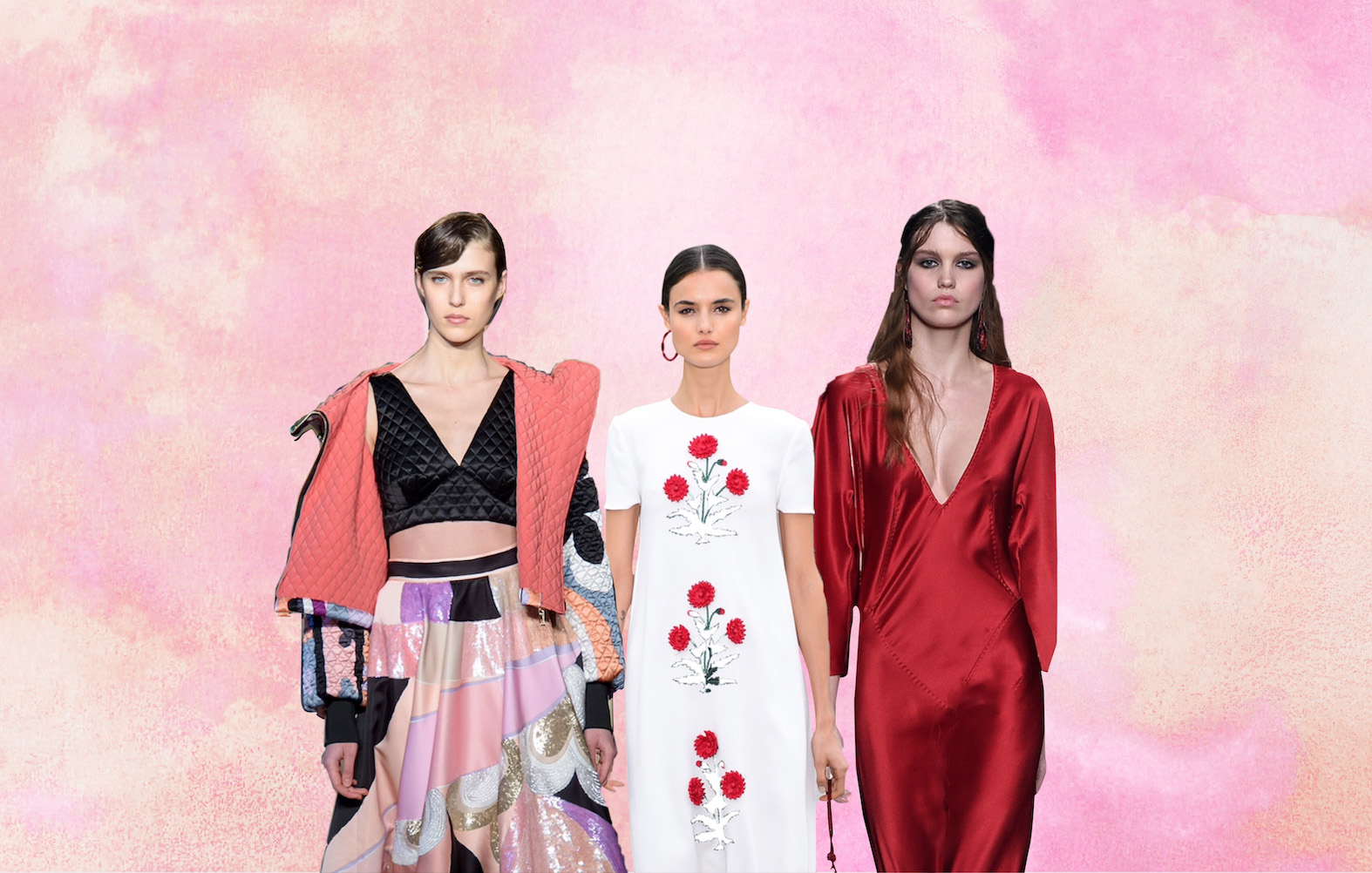 The festive season is here and so is this extra dose of excitement and happiness – The Outnet Fall Sale! This pre-thanksgiving sale has thousands of beautiful products to choose from and I bet you'll end up adding more products in your cart than you actually need (like I just did)! From dresses to leather jackets and handbags to knee-high boots, you can get everything at an unbelievable price. I had my cup of hot chocolate and prepped up for the Outnet Fall sale as soon as I saw an alert in my mailbox (I'm glad I checked my mail on time)! Don't worry if you haven't checked it out yet, here are a few of my favorites I'm completely going gaga over!!
Maxis, LBD's and what not!
There's a dress for every occasion and an occasion for every dress (even if there's not, these dresses will tempt you to find one)! From retro-inspired polka dot maxis to ruffled chic minis, this sale has got 'em all! I recently got some for the festivals coming our way and some to style my trench over while heading to work! I also got one that goes perfectly with my knee-highs I bought last week (Told you, it'd be hard to choose just one)!

Cherry on the TOP?
Cardigans, sweaters, tops, t-shirts, and everything that can serve as a cherry on the top of your ensemble is here at an amazing price! I literally bought a dozen of 'em (just to save the time I spend rummaging through my closet every morning). I got some pieces that were put on a discount for the very first time and I'm really glad about it!

SugarCOAT your outfit!
Adding a cool outerwear piece to any outfit pumps up your whole ensemble! It is more of a style statement in colder months rather than being a necessity. From trench coats to biker jackets, you can get a lot of trendy pieces at an unbelievable price! I got a quilted jacket, a trench coat, a denim jacket, and you name it! I also got some formal blazers to ease my morning dress-up routine. (At least I can sip on my morning latte peacefully for the next few days)

Never-ending love for Jewelry!
I like to adorn my outfit with a little piece of grace every time I step out of my house and this sale just gave me a reason to stock up on all the amazing trends I love! I've got some sophisticated neo-Parisian styles and some glittering pieces to complement my festive outfits! Just can't get enough of these beauties, totally in love!!

ShOOH LA LA!
Shoes are kind of a guilty pleasure for me! No matter how many pairs I buy, I can never get enough of them. From suede loafers to leather knee-high boots, I'm crushing on every single style this sale has! I also bought Balmain boots to add to my closet! The Outnet Fall sale has got so many beautiful styles to choose from and I bet you can't choose just one!!

Put it in the bag?
This 'Put in the bag' attitude got me with 100 products in my cart and no it wasn't intentional!! Talking about the bags, I love the fact they are available in so many different sizes and shapes! Micro minis, Minis, Bucket bags and everything that crosses your mind.

What do you plan to buy from The Outnet Fall Sale? Do not forget to share with me!
Adi
xx
Images via Outnet