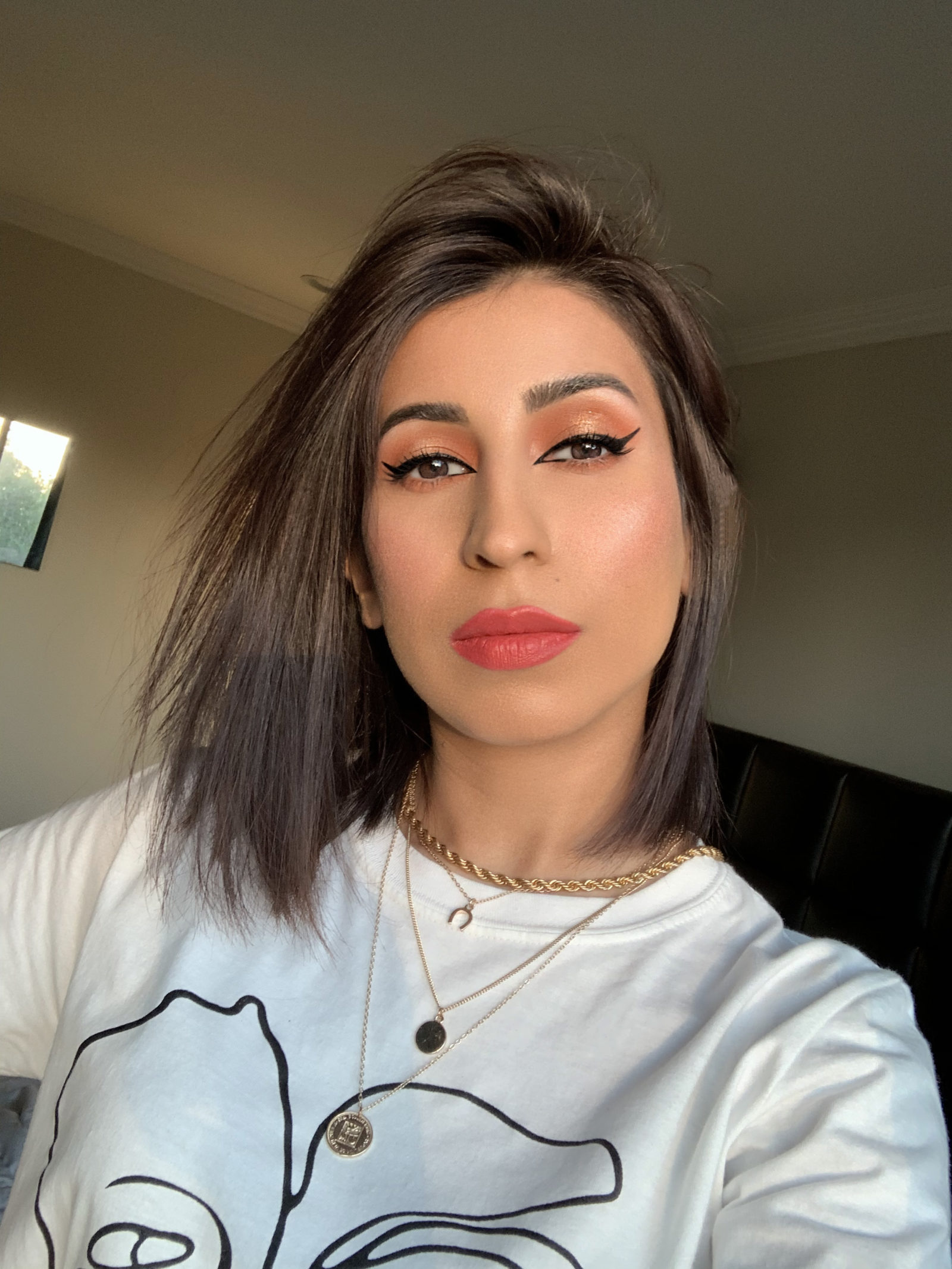 Every beauty insider knows that makeup trends keep changing all the time. But whether it's the art of applying a no-makeup makeup look or going over-the-top with the blushes and the eye shadows, there's no trend that a beauty enthusiast won't experiment with. And there is one trend that we've all been obsessed with forever, that is using a highlighter to highlight the best features of the body.
We love the way the highlighter highlights all the best parts of the body, and trust us, this beauty product is here to stay. Everyone uses a highlighter lavishly, but few know the trick to highlight your beauty in a way that it makes you stand out in a crowd! Listed below are 8 unique ways to use your highlighter, accentuate the features, and define them in the best way possible.
How To Apple Highlighter On Face
1. Inner Eye Corners
Highlighting the inner corners of your eye not only make them pop but also spice up your look. It doesn't matter how tired you actually are, doing this will make sure you don't lose that sparkle throughout your busy day.
2. The Collarbone
Highlighting the decotellage or the collarbone accentuates your features and draws more attention to your face. This happens to be a major trend at the moment and trust us, you want to try this look.
3. Along The Cheekbones
An incredibly popular place to apply a highlighter in order to sculpt out your cheeks perfectly, giving it a more defined and contoured facial structure, while also making you look a lot more younger.
4. The Bridge Of The Nose
Applying highlighter to the bridge or the tip of the nose accentuates the shape of your nose and creates an illusion – making it look thinner and sharper than it actually is.
5. Shoulders
Using a powder highlighter or even a liquid one on the shoulders brings the desired attention to body part, making it look sassy and seductive.
6. Cupid's Bow
The middle part of your upper lip, called the cupid's bow, is the perfect spot to highlight as it draws the right amount of attention to your face by framing it perfectly.
7. Forehead
Applying highlighter to the center of the forehead creates the illusion of a more contoured face while also giving it a sunkissed glow.
8. Beneath The Arch Of Your Eyebrow
Highlighting this area will make your eyes look bigger and better while giving your eyebrows a much more defined look.
Diorskin Nude Luminizer Shimmering Glow Powder Highlighter $48
FENTY BEAUTY BY Rihanna Killawatt Freestyle Highlighter $36
Iconic London Illuminator Liquid Highlight $40
Rare Beauty By Selena Gomez Positive Light Liquid Luminizer Highlight $22
Fenty Beauty By Rihanna Body Lava Body Luminizer $59
Up Next: 21 unbelievably good beauty items that are selling out fast