Once you have used suitable beauty products for your skin, you would never want to use anything else. This is exactly how to find out, you have found the one. Truth be told, you feel like a winner, it is unparalleled. We want you to feel this way and that is precisely why we have curated a list of all the very best beauty tools and beauty products from Nordstrom. Ranging from beauty to haircare, this list is a collection of best beauty products of 2021 to revolutionize your life. Each product enlisted below deserves a spot on your beauty cabinet. You can thank us later but first, you need to get your hands on these limited edition beauty products flying off the shelves.
MAC Patent Paint Lip Lacquer ($22.00) $13.20
This liquid-based lipstick by MAC Cosmetics is the best tint you can pick for your lips. Along with a glorious color this lipstick is specially tailored to add a 3D gloss that is surprisingly weightless. This top-quality rich formula is completely non-greasy and stays on for more than eight hours without fading.
Jumbo Creme de Corps Bottle with Pump ($80.00)
This body moisturizer is stacked with high-quality ingredients to give the best feeling and intensely hydrated skin. It is the key to silky smooth, glowing, and well-nourished. Filled with the powers of beta-carotene which is a natural antioxidant, it is suitable for all skin types.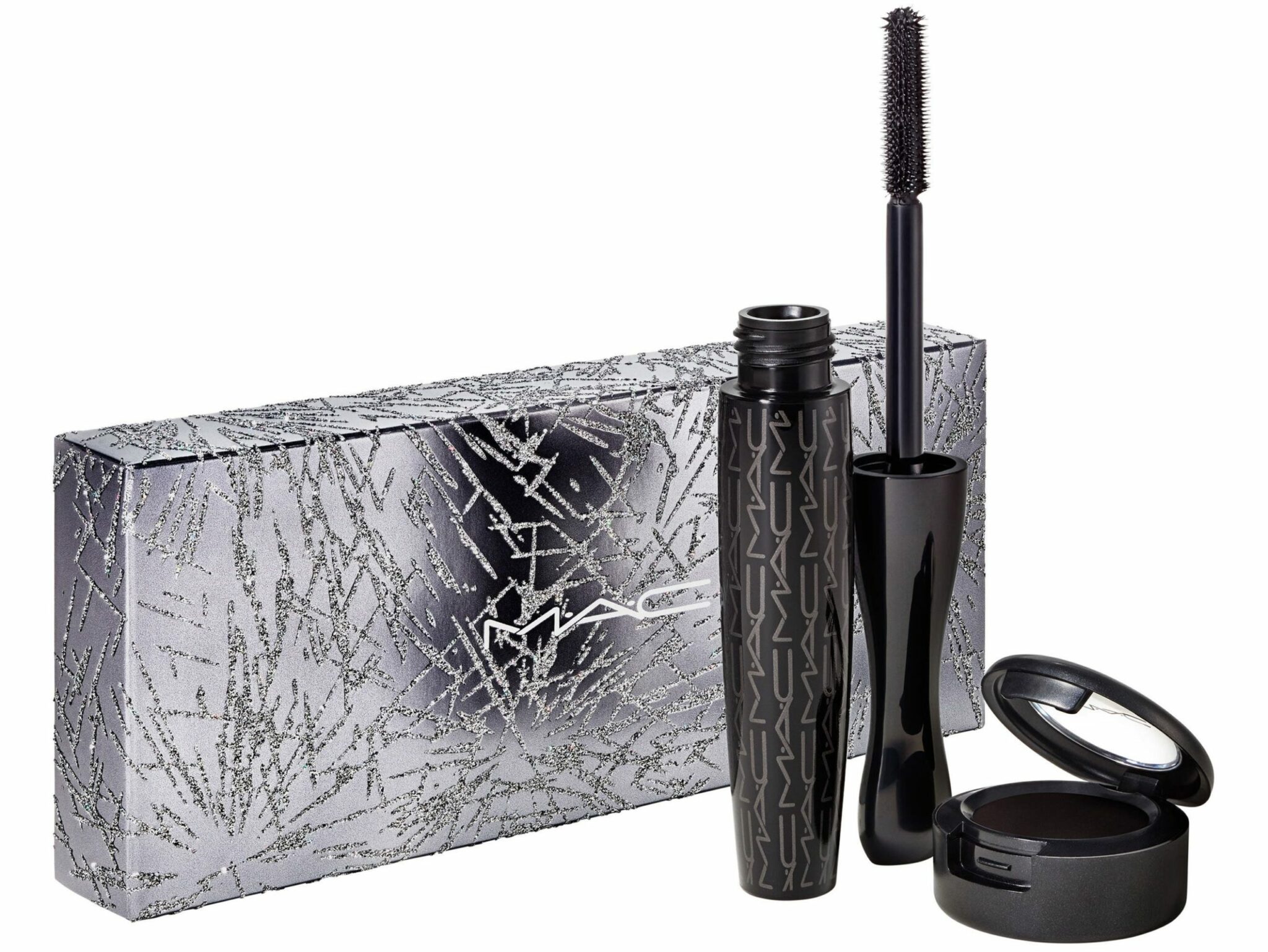 MAC Spark of Magic Eye Set ($24) $18
The MAC Spark of Magic Eye Set is the perfect kit to give your eyes the dream look. This set includes a mascara wand to volumize and lengthen your lashes. Along with that, it contains a top-quality eyeshadow by MAC for the perfect smoky eyes. It is super smooth to apply and is surprisingly long-lasting. Pick this set for smudge-free eye makeup for the longest time.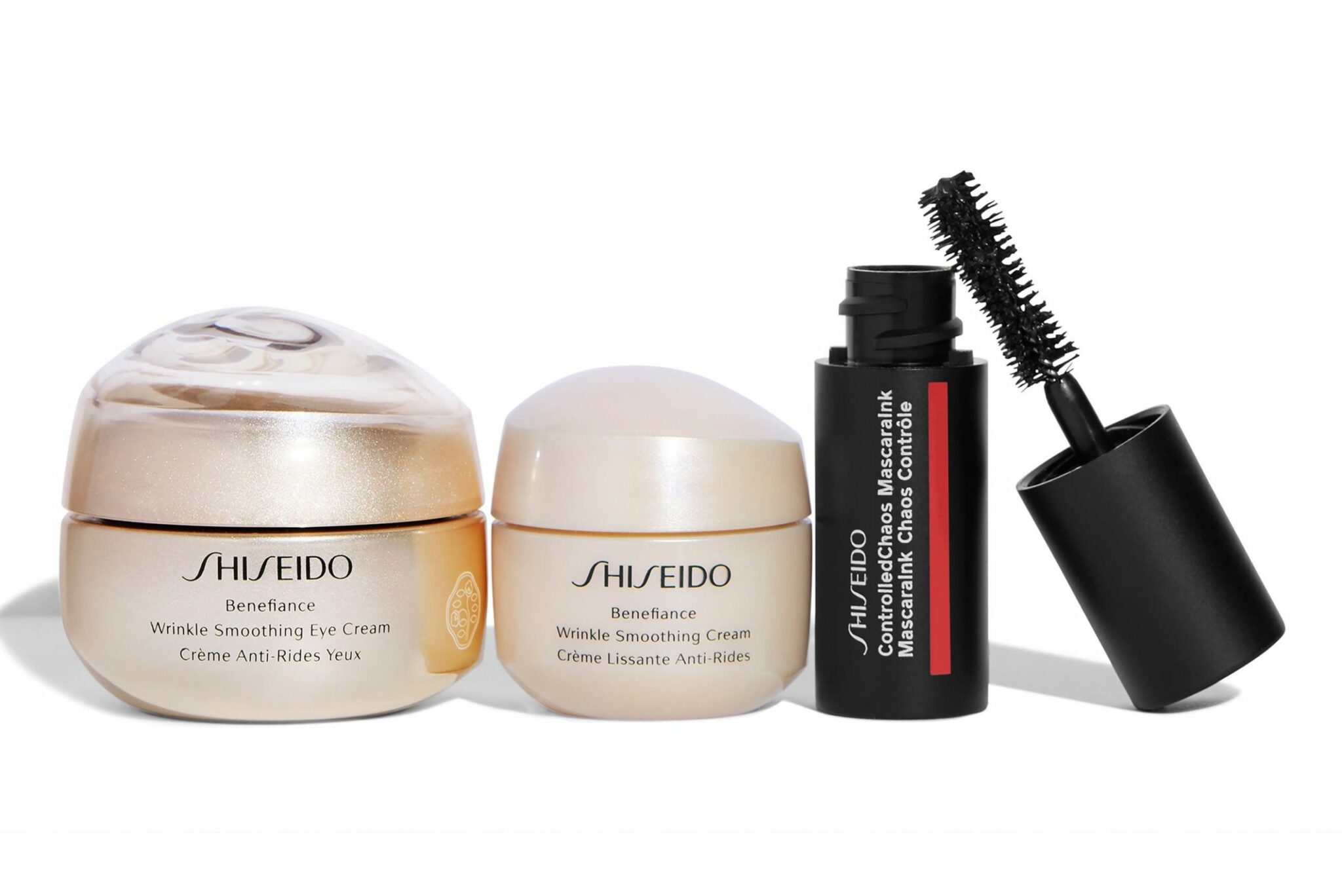 Shiseido Benefiance Eye Revitalizing Favorites Set ($70) $64
This set by Shiseido comprises a travel size mascara, an anti-aging eye cream, and an anti-aging facial cream. This kit is our go to kit for the firm and young-looking face, we have always wanted.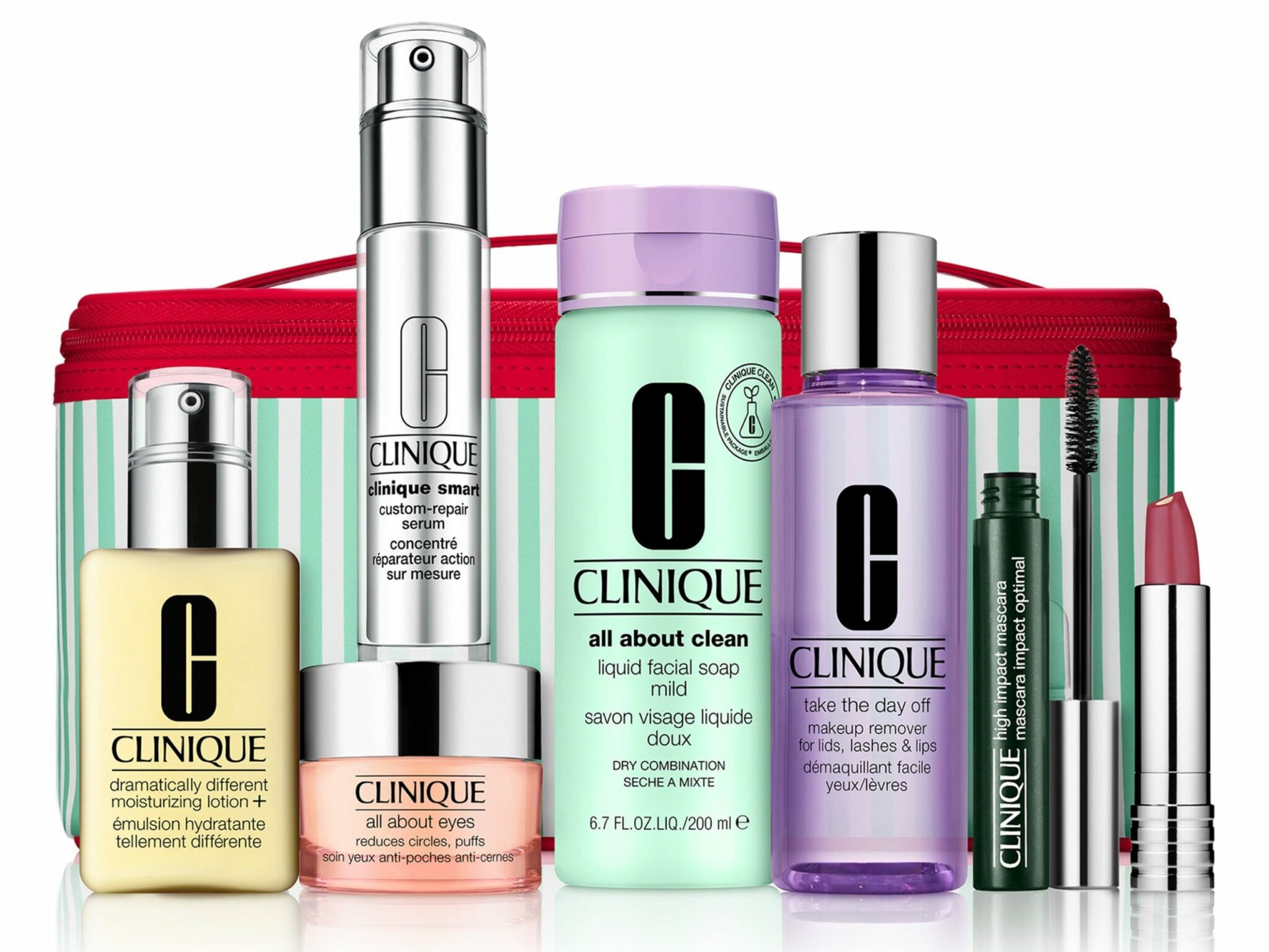 Best of Clinique Set ($49.50)
This is another set we have fallen in love with. Featuring all the best products by Clinique, this set is the sweetest deal you will ever find. If you have ever wanted clear and radiant skin, you cannot miss out on the set. It comprises a lotion, a serum, an eye gel, a mild liquid facial, eye, and lip makeup remover. But that's not all, it also contains the best mascara and lipstick.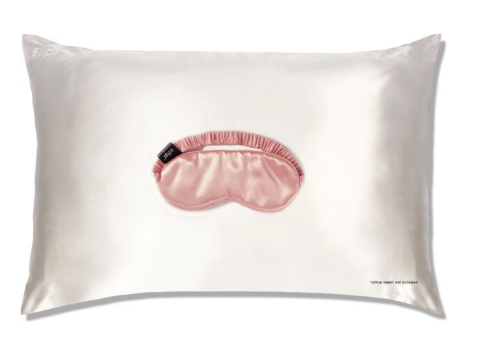 ™ for beauty sleep Pillowcase & Eye Mask Set ($122.00) $91.50
You need this pillowcase and eye mask set for the best beauty sleep ever. It is formulated with the softest mulberry silk. Plus, it is highly recommended by dermatologists, plastic surgeons, and skincare experts. Pick these for the best anti-crease and anti-bed head sleep every night.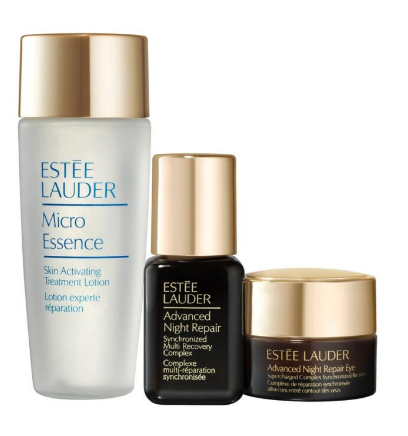 Advanced Night Repair Travel Size Set ($35.00)
This limited-edition travel size set by Estée Lauder contains all the bestselling products by the beauty brand. Pick this for a premium restoration and rejuvenation of the skin. This set comprises the Advanced Night Repair Synchronized Multi-Recovery Complex, the Advanced Night Repair Eye Supercharged Complex Synchronized Recovery, along with a Micro Essence Skin Activating Treatment Lotion.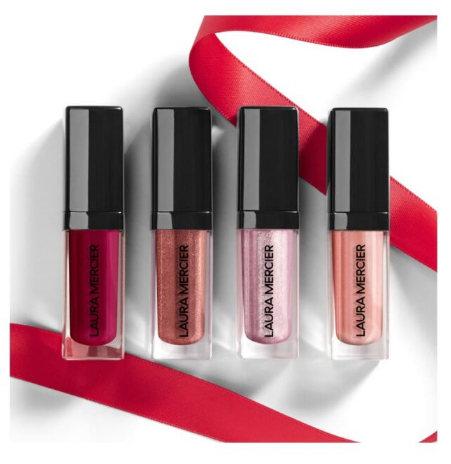 Kisses From the Balcony Lip Glacé Set ($45.00) $29.00
This limited-edition ensemble by Laura Mercier features four classic shades of high-quality lip-glosses. Pick this for fuller lips and the chicest shine. With a rich texture and a dazzling gloss, these non-sticky lipsticks are all you need for an effortless application. Plus, it is long-lasting and never fades. It is also the perfect pick to moisturize your lips.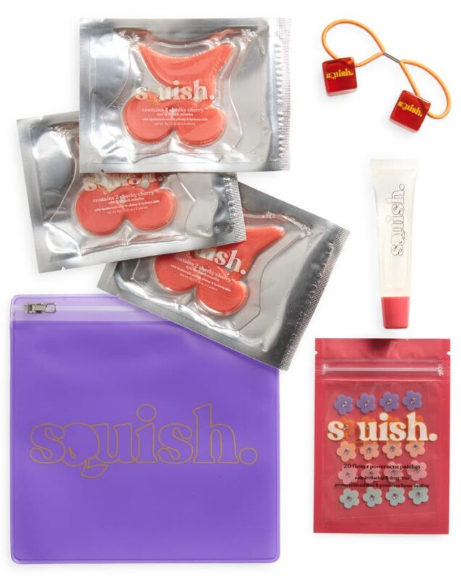 Squishkit Beauty Set ($40.00) $24.00
Pick this Squishkit Beauty Set that comprises eye and cheek masks, acne patches, lip gloss, along with the cutest pouch of hair bobble. The best part is all the products are vegan as well as cruelty-free.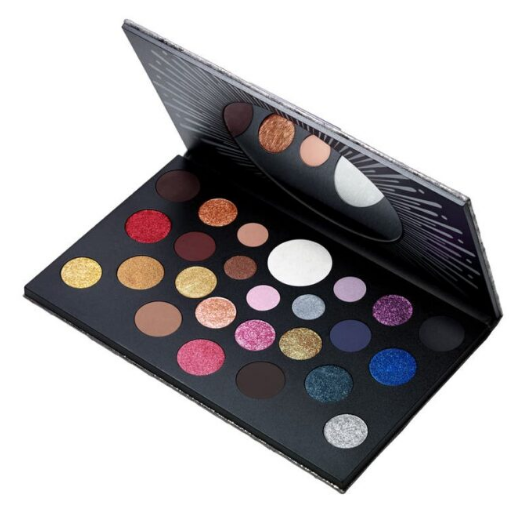 MAC Frosted Firework Grand Spectacle Eyeshadow Palette ($75.00) $56.25
This product by MAC is the eyeshadow palette for dreamy shimmer on your eyelids. It is made up of premium quality pigments that give you the smoothest texture with a negligible fallout. Pick this for classy eye makeup that is easy to apply and lasts all day long.
BECCA Aqua Luminous Perfecting Foundation ($44.00) $26.40
You need perfecting foundation for a weightless makeup base. Pick this for a subtle yet luminous glow. You are going to fall in love with its texture and coverage. This is all you need to cover all your imperfections and perfect your complexion for a spotlessly glowing appearance. It is one of the best beauty products out there.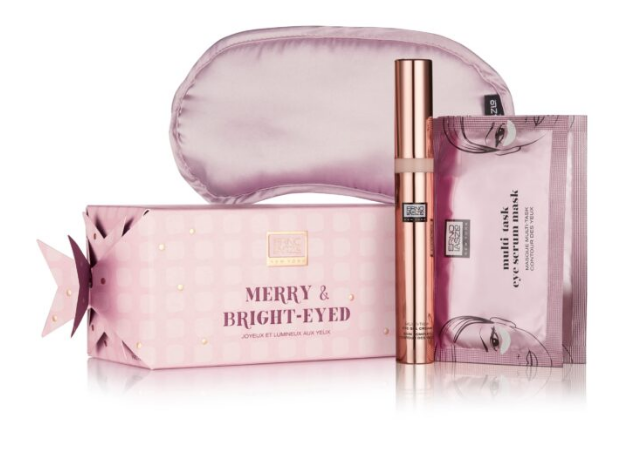 Merry & Bright-Eyed Set ($65.00) $48.75
We highly recommend this set to anyone who is looking for the best kind of under-eye care. This kit consists of ab eye cream and eye serum along with a luxurious eye mask. Pick this to keep the skin around your eyes hydrated. Say goodbye to tired-looking eyes because with this set you are going to wake up all fresh and fabulous.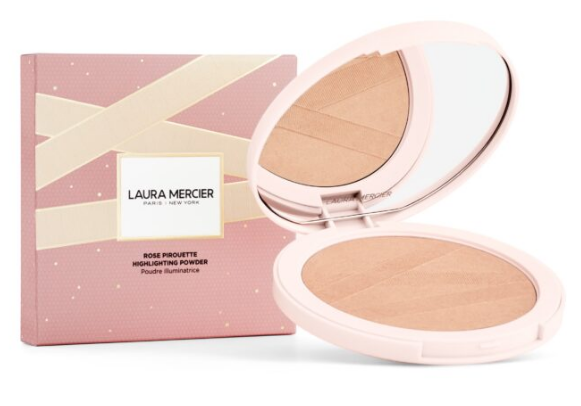 Jumbo Size Rose Pirouette Illuminator Pressed Powder ($45.00) $29.00
The Jumbo Size Rose Pirouette Illuminator Pressed Powder is a limited edition oversized illuminating powder by Laura Mercier. This rose-gold shade is as classy as it looks in the picture. We highly recommend this product to add the best tint of natural rose-gold blush. Plus, it is super smooth to apply and is long lasting so you can shine on.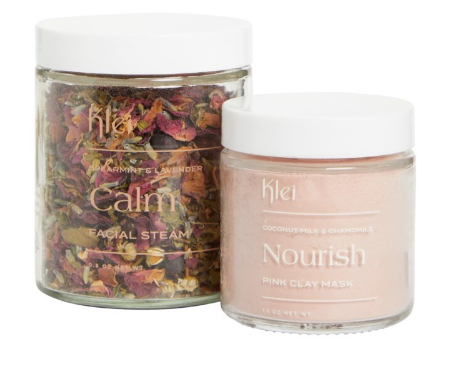 Nourish & Calm Facial Set ($58.00) $29.00
If you are looking forward to a little bit of self-care, you need to spoil yourself with this at-home easy to use facial kit. Made purely out of natural ingredients like calming spearmint, addictive lavender, nourishing coconut milk, and chamomile, this pink clay based mask is the definition of relaxation.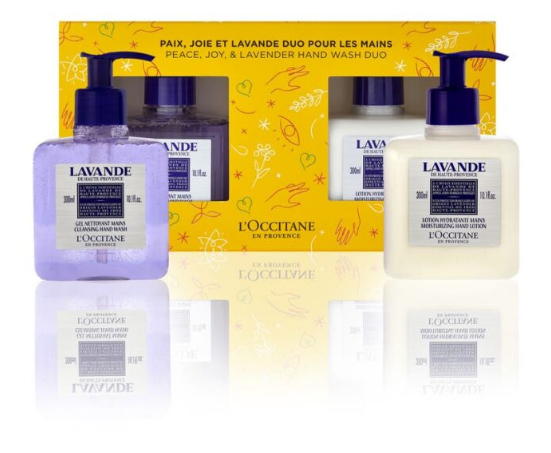 Lavender Full Size Skin Care Duo $42.00
We highly recommend this set of two full-sized products, by L'Occitane which includes a cleansing hand wash along with a moisturizing hand wash to give you the softest hands. You need this to instill the magic of lavender based cleaning into your life.
Plumped-Up Microneedling Lip Set ($25.00) $20.00
You need this lip kit that contains the microneedle-based micro roller by Skin Gym. It also contains 3 ultra-hydrating gel-based lip masks by Skin Camp for softer, fuller, and healthier lips.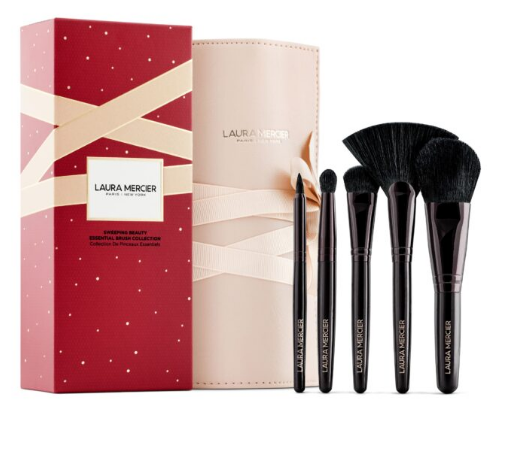 Sweeping Beauty Travel Size Essential Brush Set ($78.00) $55.00
Pick this Sweeping Beauty Travel Size Essential Brush Set by Laura Mercier to save big in style. This limited edition kit contains five premium quality brushes. The best part is they are travel size and make the perfect go-to product for quick party runs.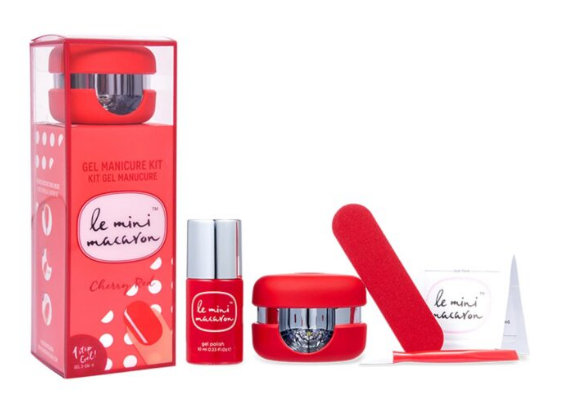 Gel Manicure Kit ($35.00) $24.50
This is the best product for your pretty nails. This professional manicure kit is like a mini salon. It is all you need for neat and glossy nails. The best part about it is, it so easy to use and gives long-lasting color to your nails. Get a manicure every day without splurging like crazy because this set has all you need for top-notch nails.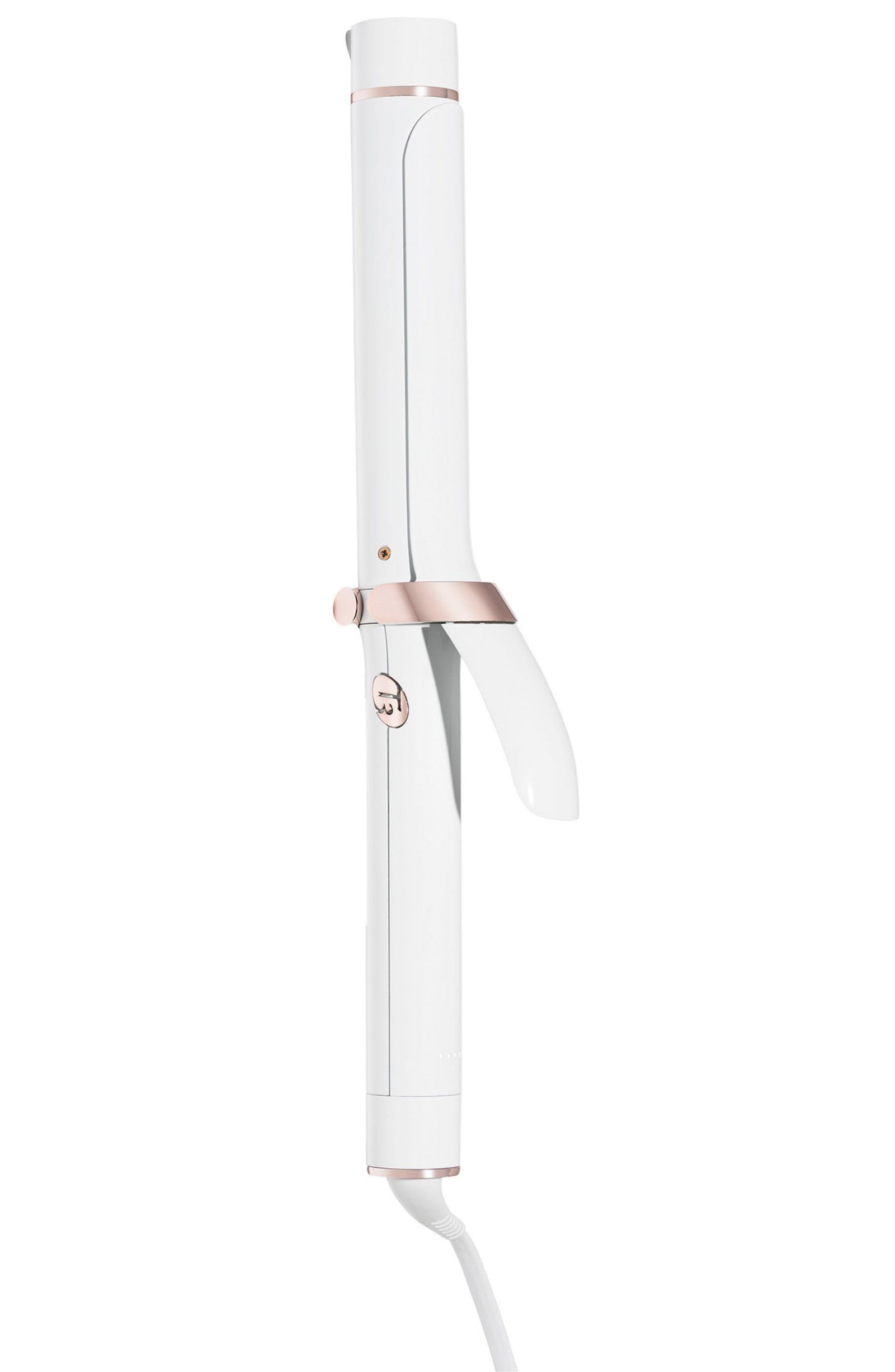 T3 SinglePass® Curl 1.25-Inch Professional Ceramic Curling Iron ($149.99)
This hair styling product is ceramic-based with makes it super safe for your hair. It is super easy to use and curls the hair in one quick move. Pick this for dramatic or soft curls because this versatile product can do it all.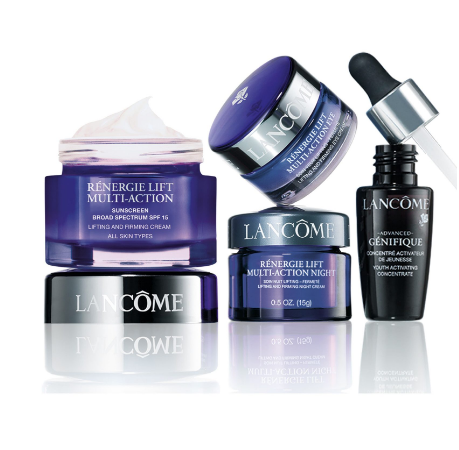 Rénergie Lift Multi-Action Set ($145) $101.50
This skincare set by Rénergie consists of facial cream, an anti-aging night cream, an anti-aging eye cream, along with an anti-aging facial serum. This set is a complete treatment to turn back the clock. Pick this for a bright complexion, firm skin, and significantly younger appearance in no time.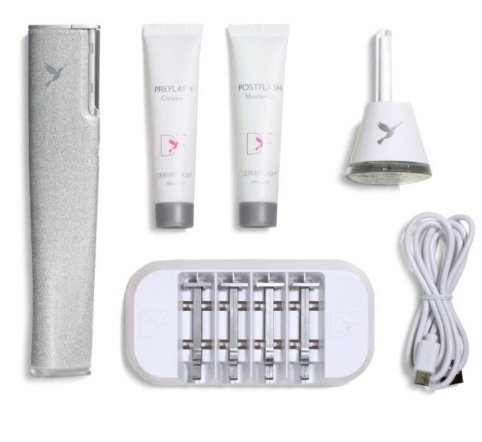 ONE Glitter Exfoliation & Peach Fuzz Removal Device ($139.00) $97.30
This device is the perfect pick for exfoliation and peach fuzz removal. Go for this device if you want the best kind of exfoliation. It is suitable for the most sensitive skin as well. This is made with top-notch technology to satisfy every skincare lover out there.