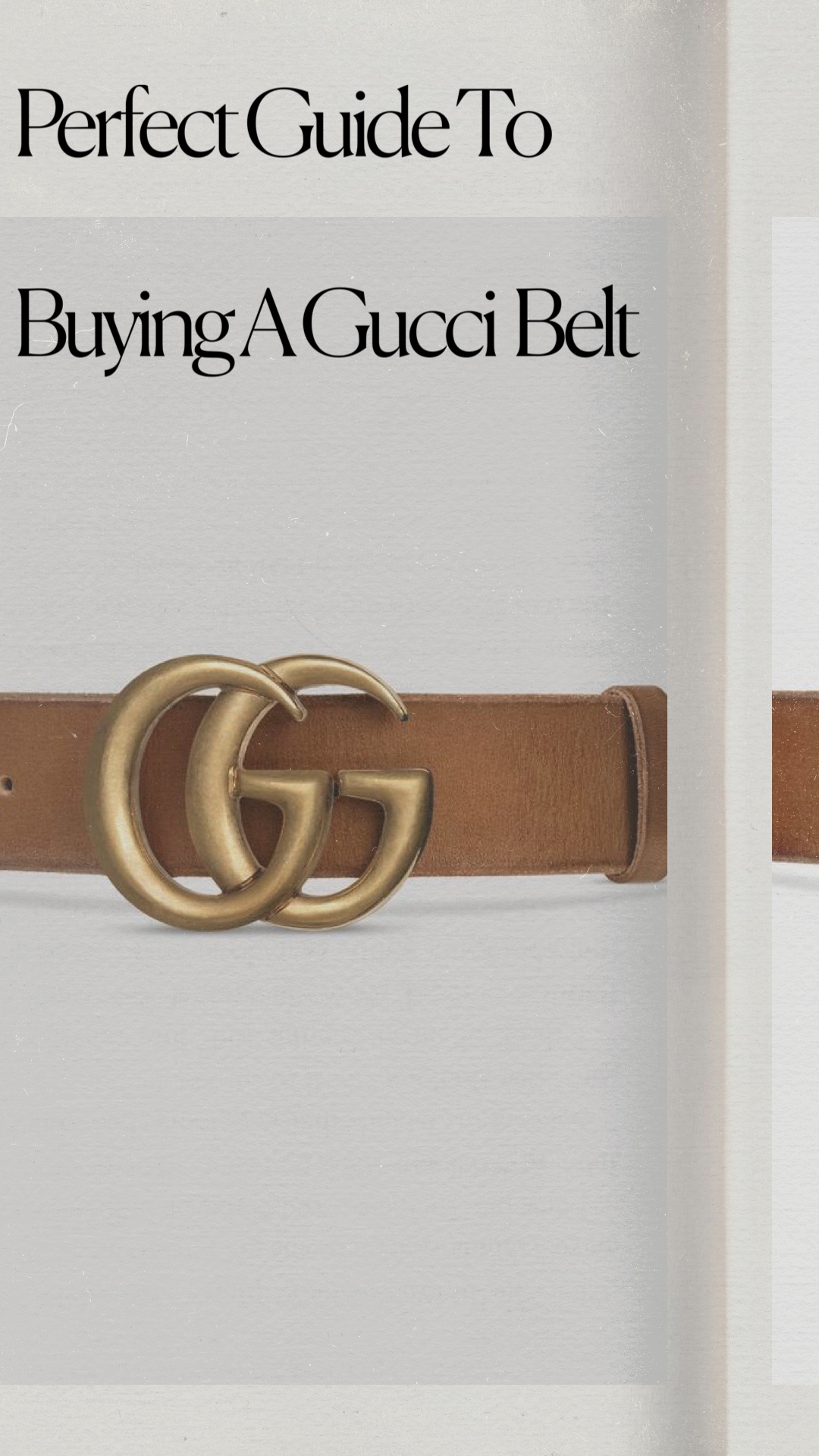 No true blue fashionista can deny that a Gucci belt is a core staple in every fashionista's wardrobe, and there is no doubt that every IT girl owns this investment piece. You can dress it up with almost every outfit, be it opulently tailored or casually chic. It has a bougie and timeless charm that will always work with the motive of adding a swanky touch to your outfit. So, it doesn't matter if it's your first designer purchase or just an addition to the existing collection; a Gucci belt is a highly versatile and chic accessory that you'll never regret splurging on. However, finding the perfect Gucci belt for your style can be tricky. You need to understand how Gucci belt sizing works, what should be the width of the ideal Gucci belt, or which colors should you go for when buying a Gucci belt. To make choosing the right Gucci belt a cake-walk for you, we have curated a guide on how to buy the perfect Gucci belt that'll match all your dressing needs. Go ahead, and take your fashion game up a notch.
Gucci Belt Sizing: Picking The Right Width
Gucci belts are measured from the buckle to the endpoint. Also, the width of Gucci belts comes in a gamut to choose from. A Gucci belt comes in three different widths – 0.75″, 1″, and 1.5″. Usually, the 1″ width is a more popular choice for men, but Gucci has listed it under the women's section as well. The selection of the belt's width will depend on your outfit and styling preference. So, if you're looking for a belt to wear over a well-tailored blazer, you can opt for the 1″ width. And in the case of regular denim jeans, you can go with 1.5″ narrow width. So, choosing the width of the belt is pretty easy when you know the outfit you'll be wearing it with.
Picking The Right Size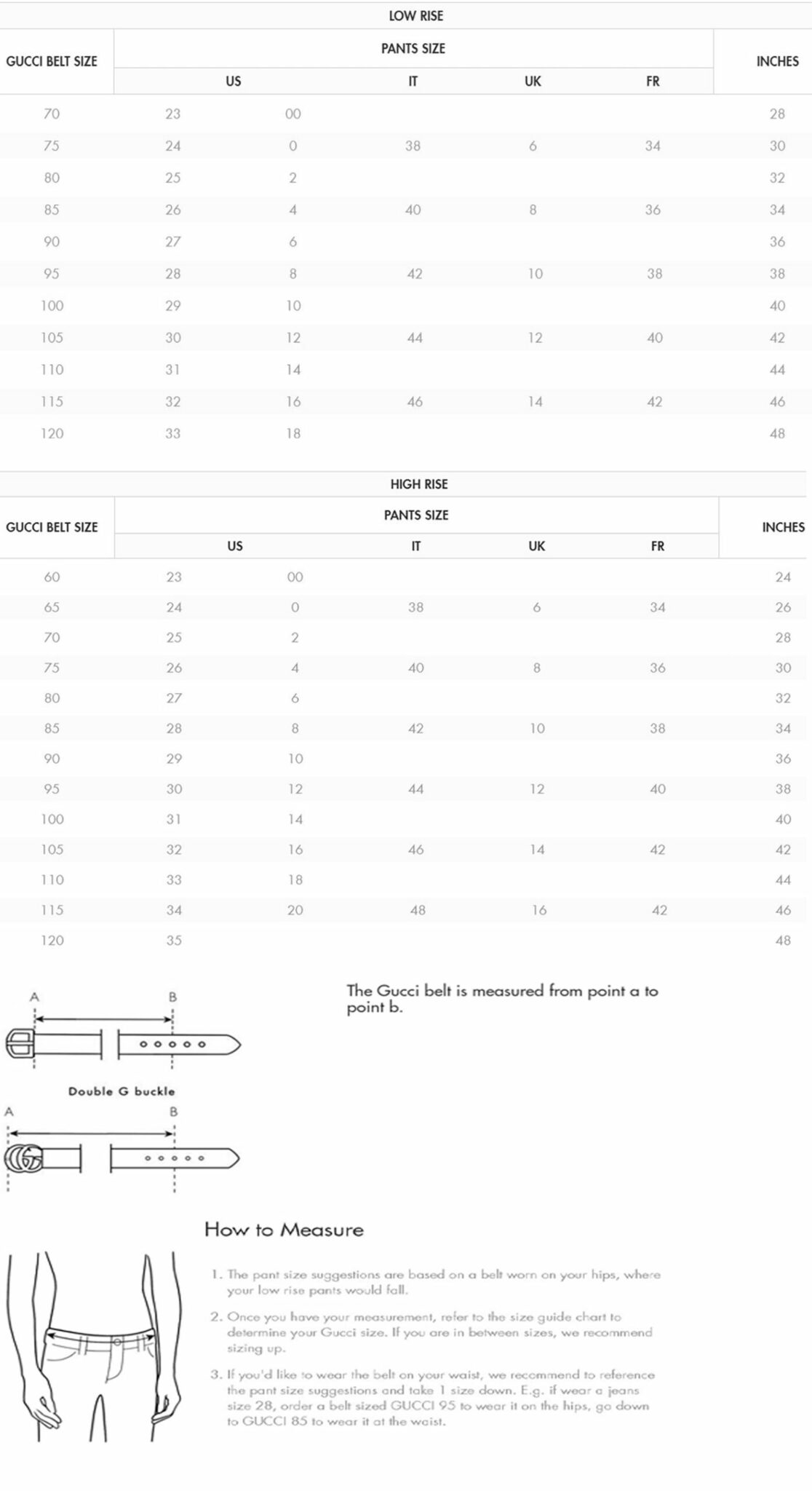 So, before you add a Gucci belt to the cart, don't forget to see if you are picking the right size. When it comes to understanding Gucci belt sizing, it would help if you keep in mind how you're choosing to wear the belt – low-waist or high-waist. If you're wearing denim jeans, the Gucci Marmont belt is the one to go for. The Gucci size chart recommends sizing up if you fall in between the sizes. You can measure Gucci belts in centimeters and for four different countries – United States, Italy, United Kingdom, and France. Refer to the Gucci belt sizing chart above to clear the sartorial cobwebs when it comes to picking the right Gucci belt.
Picking The Right Color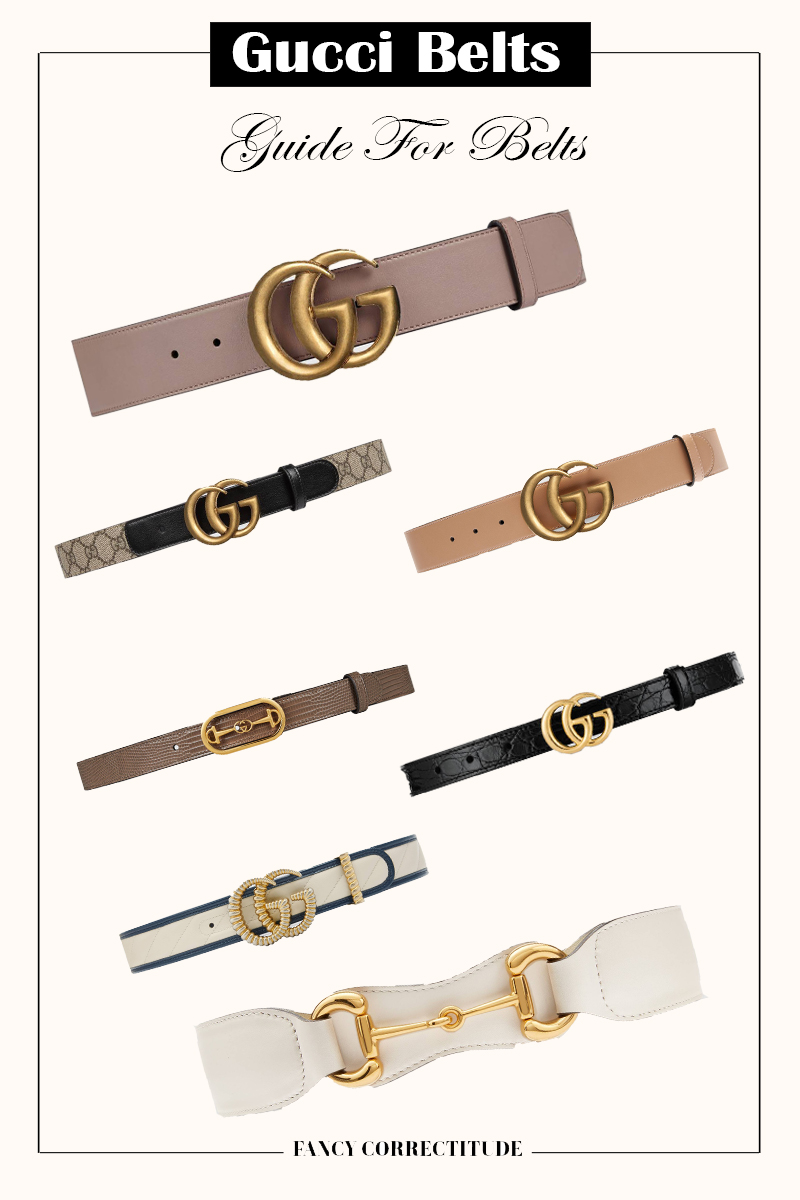 If you ask us, we are head over heels in love with black Gucci belts; they literally work with every outfit and we think, this is a classic color that will never exit the style circuit. But, if you are looking to break the iteration of typical colors when it comes to Gucci belts, you can even go for the neutral tones that are having a huge moment in the fashion world right now, and hence, neutral-toned Gucci belts would be a great addition to your closet. From black to beige to white, we are not lying, picking Gucci belts in neutral and subtle colors is helping us garner insane compliments wherever we go. You can also count on a classy logo printed belt that'll bring so many head-turning looks. Below, we have listed 12 Gucci belts in a spectrum of colors that will leave you spoilt for choice. Pick your style, color, and fit to rock the fashion scene this season.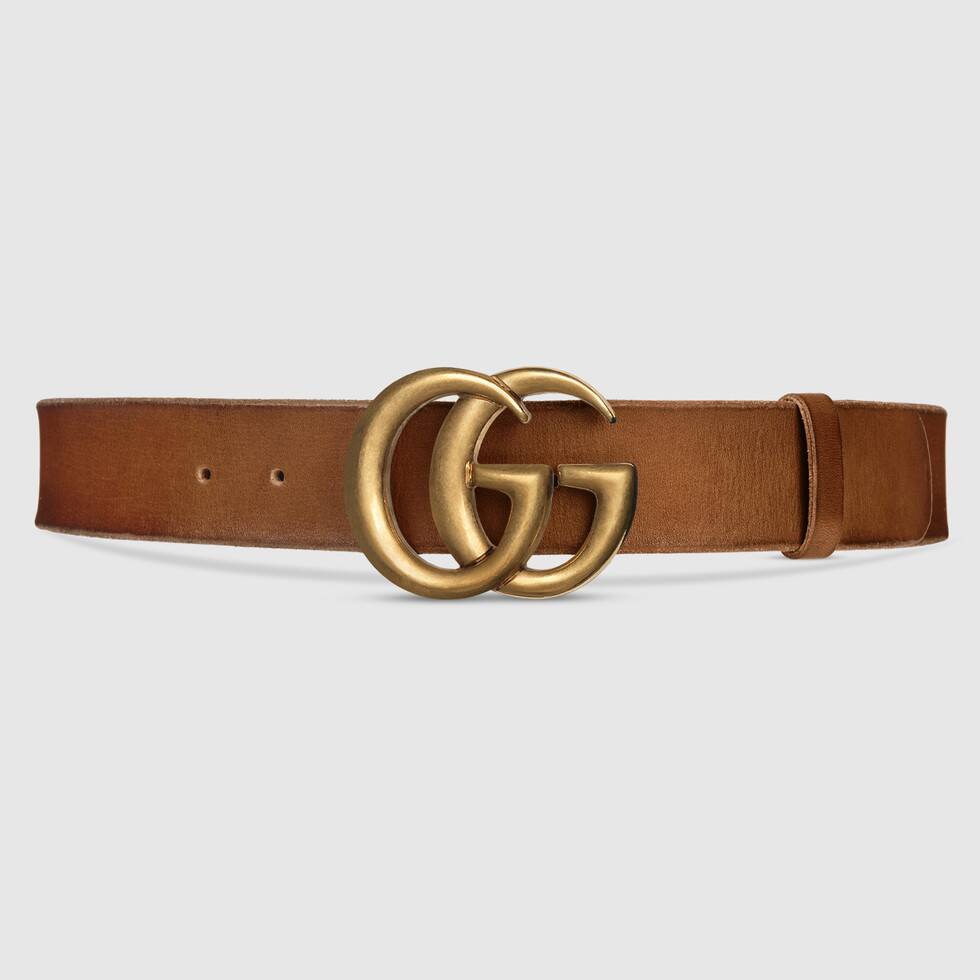 Gucci Leather belt with Double G buckle ($470)
An earthy brown leather belt that will look stunning with all your outfits. It'll add a warm and elegant touch to your attire in no time. The golden double G buckle over the brown leather looks quite chic.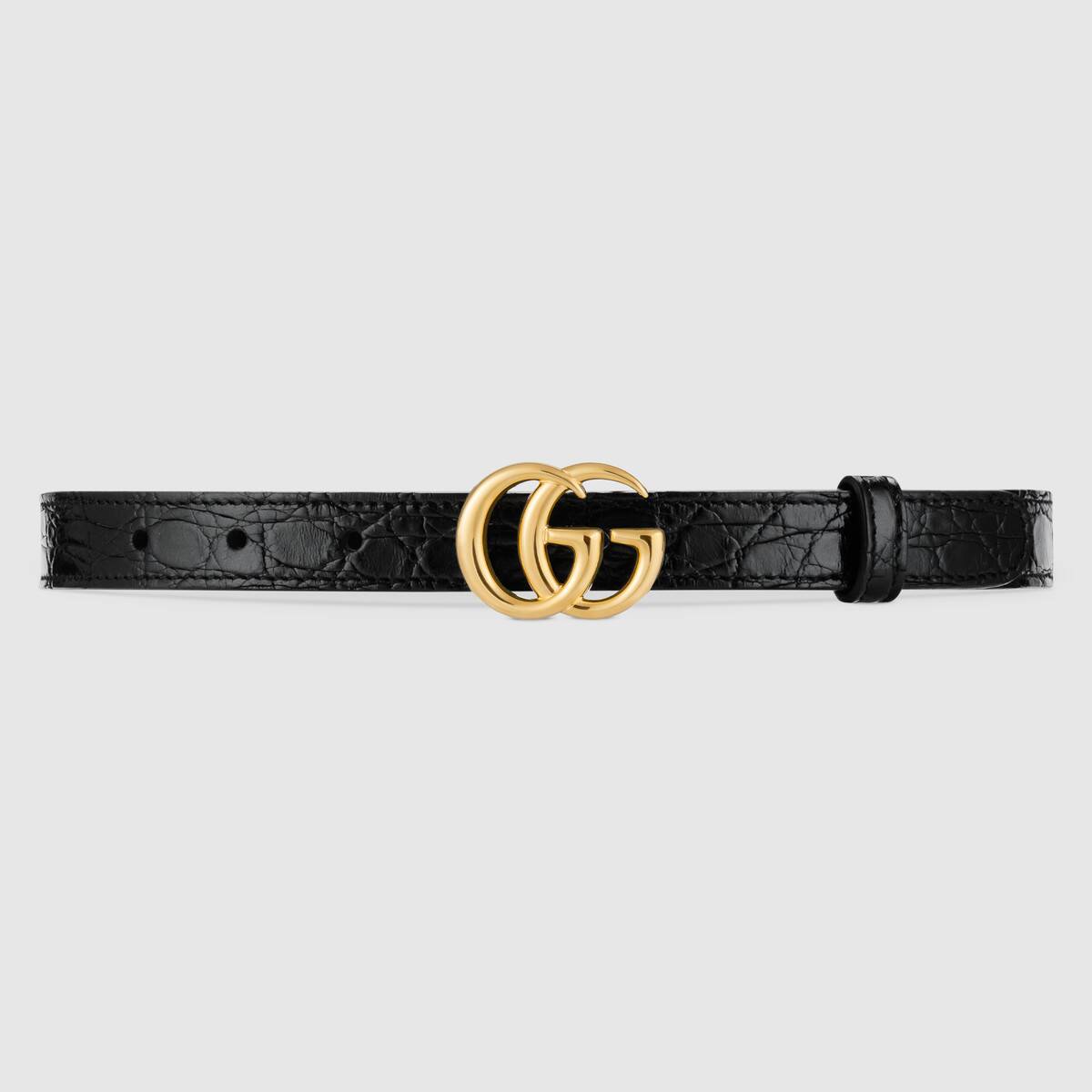 Gucci GG Marmont thin caimn belt with shiny buckle ($980)
This thin black belt is what every fashion girl is eyeing! Thanks to the croc-effect and shiny gold-tone hardware, this belt will never go out of trend.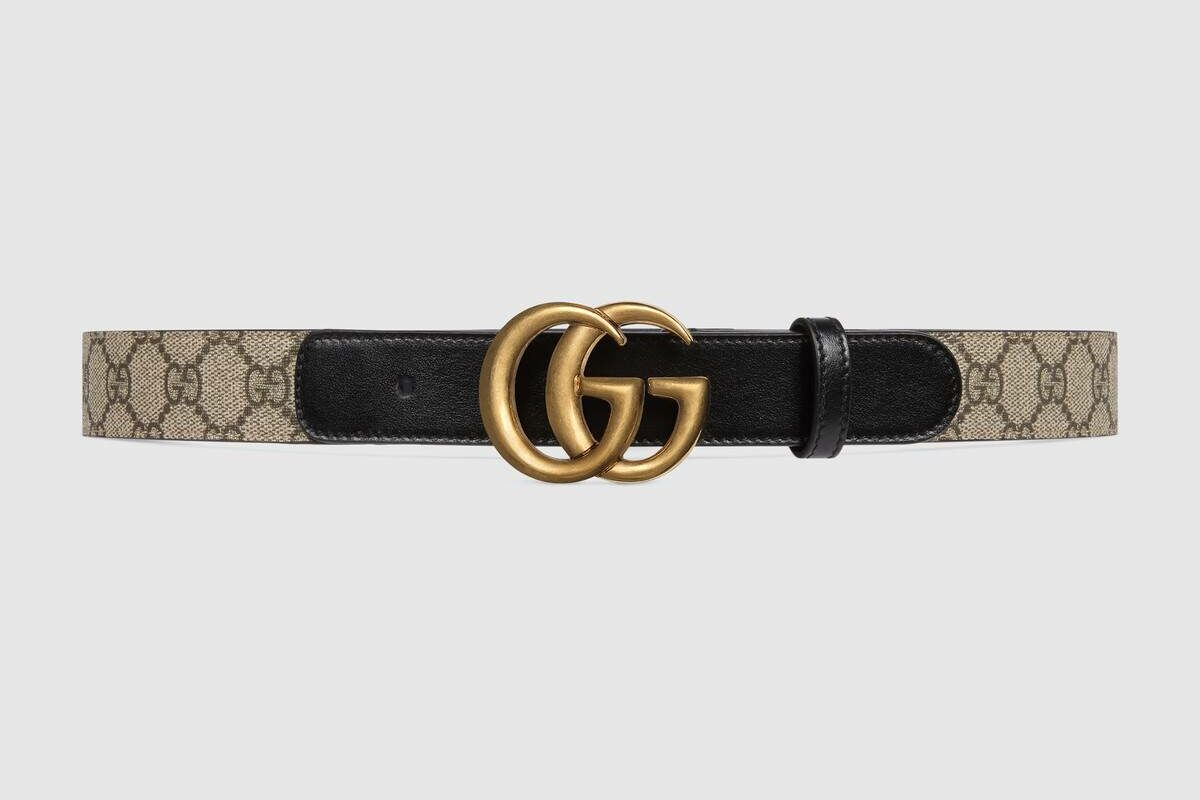 Gucci GG belt with Double G buckle ($370)
Wear this over your chic blazer or a cute dress, and let the fashion enthusiasts be mesmerized by your style. The logo print on the leather with a black strap creates a head-turning contrast that is here to stay.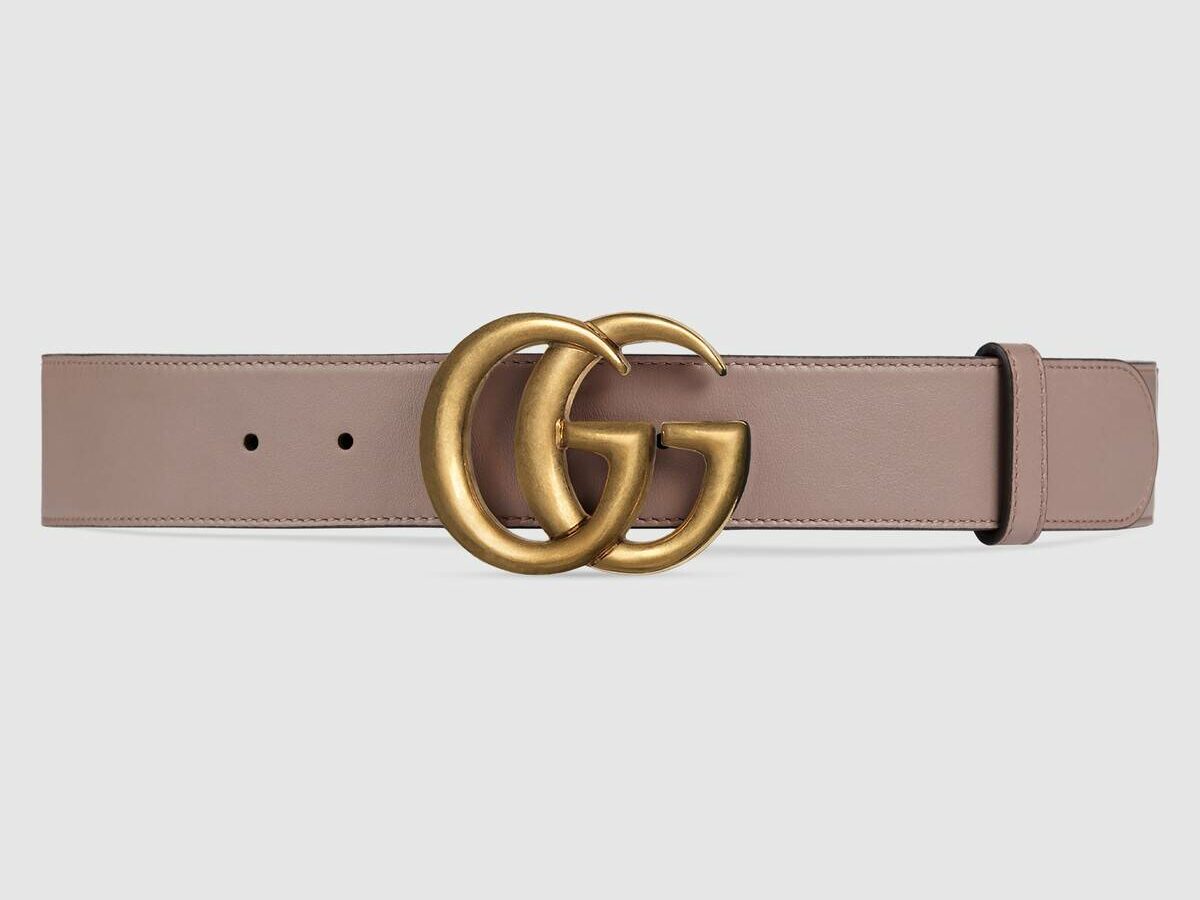 Gucci Leather belt with Double G buckle ($470)
This beige-colored belt will make all your clothing items fashionably thick. Its subtle tone combined with the iconic Gucci logo buckle looks exceptionally stunning.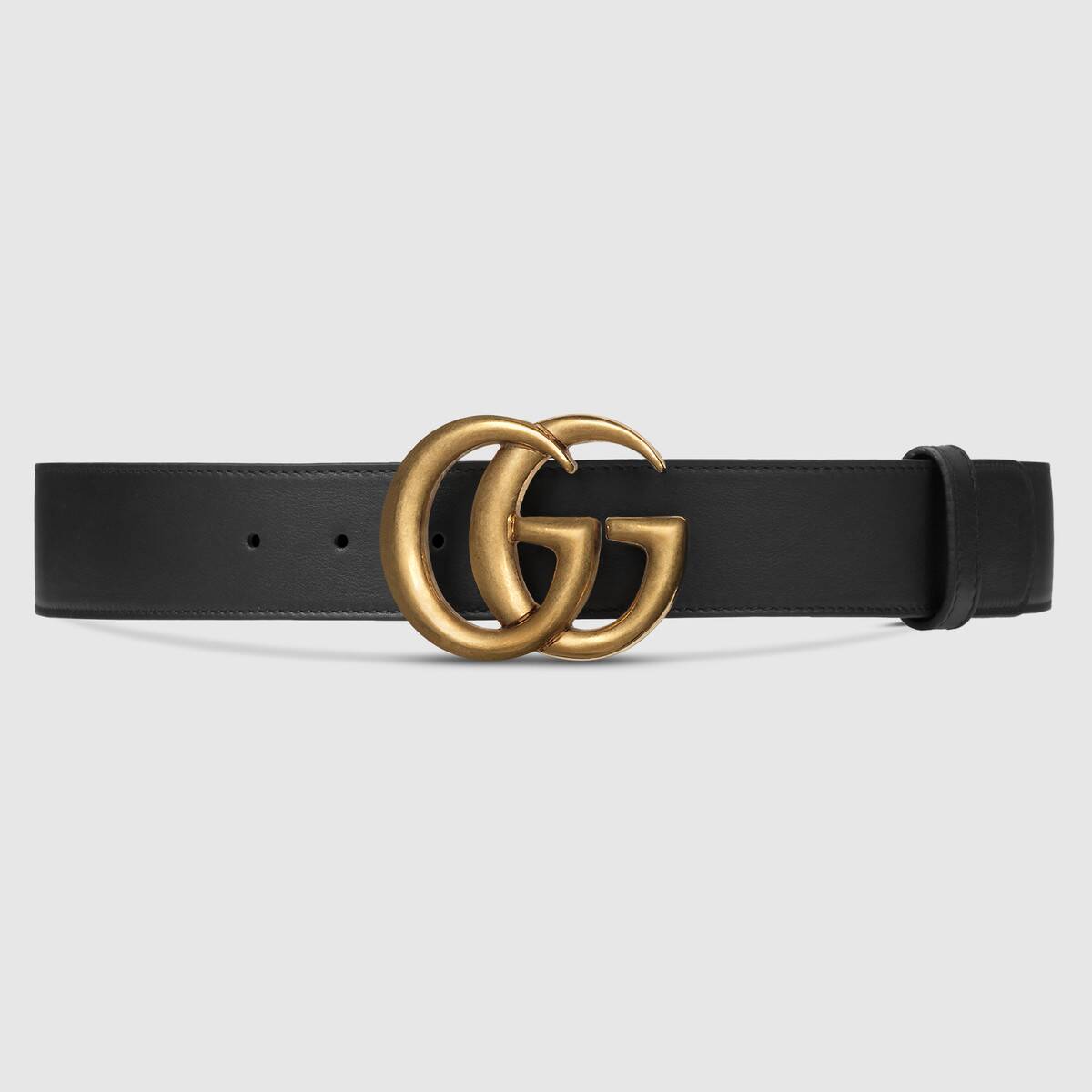 Gucci Wide leather belt with Double G buckle ($470)
Make your outfits failproof and timelessly stylish with this black leather belt. The timeless color makes it a versatile piece that will never leave the style circuit.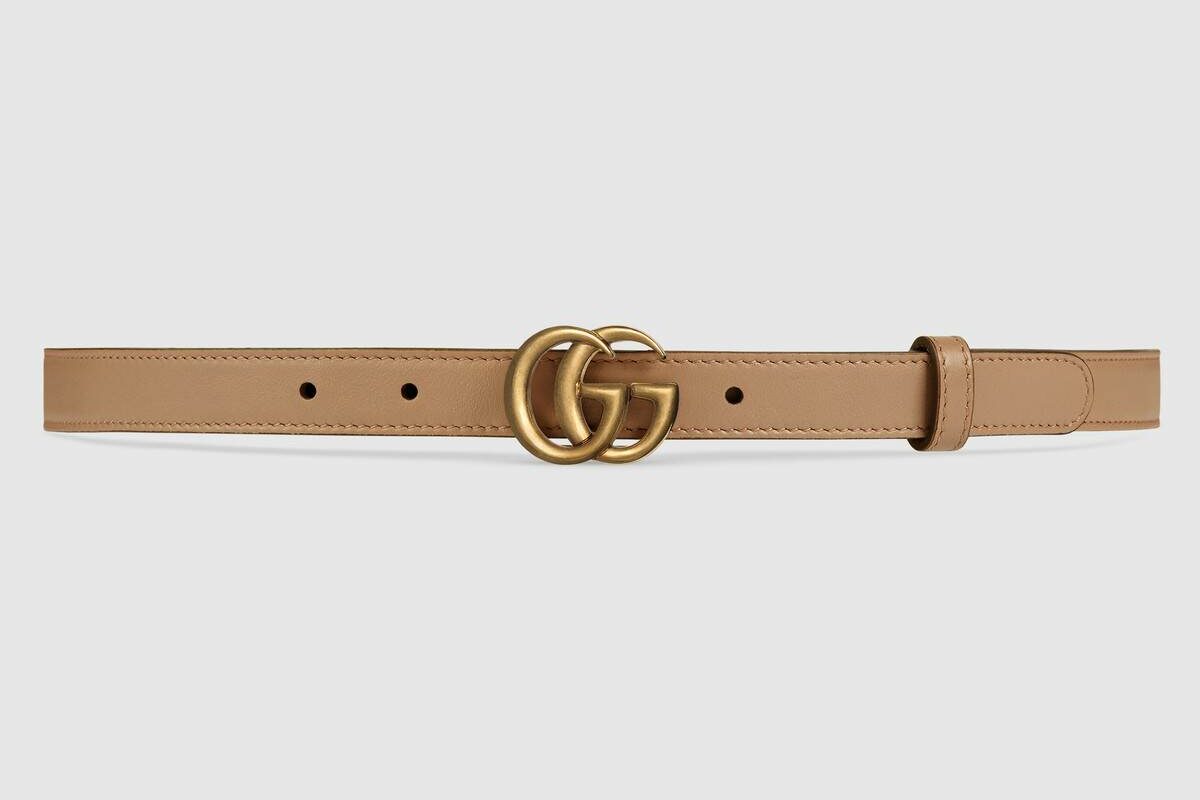 Gucci Thin belt with Double G buckle ($360)
Wear it over your office dress and wait for compliments to slide your way. The tan color and the delicate silhouette of the belt is what we are obsessing over.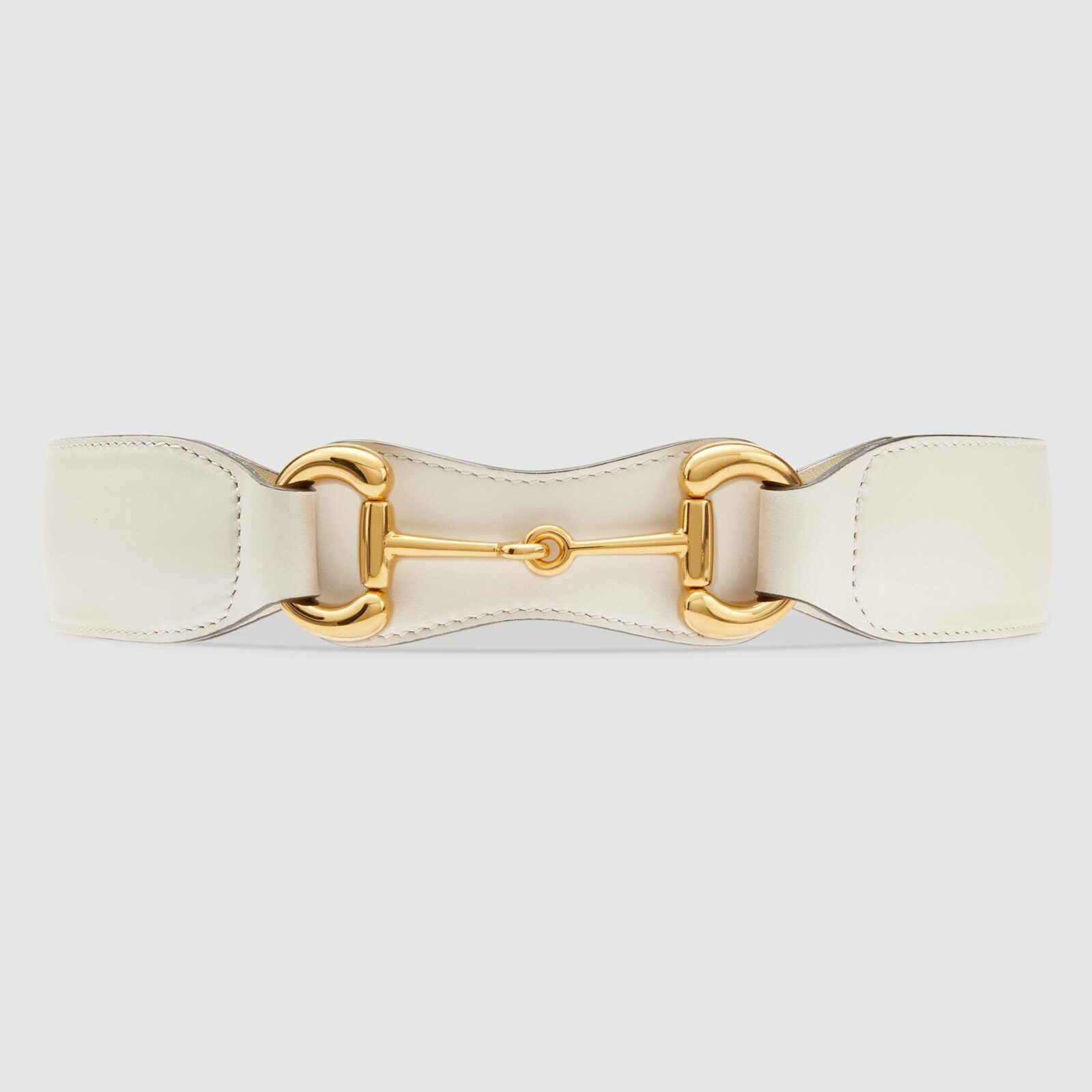 Gucci Leather belt with Horsebit ($590)
This horsebit belt is dripping with elegance and opulence. The classy design and gold-tone buckle over the white leather looks incredibly stunning. You can wear it over high-waist slouchy pants with chunky boots.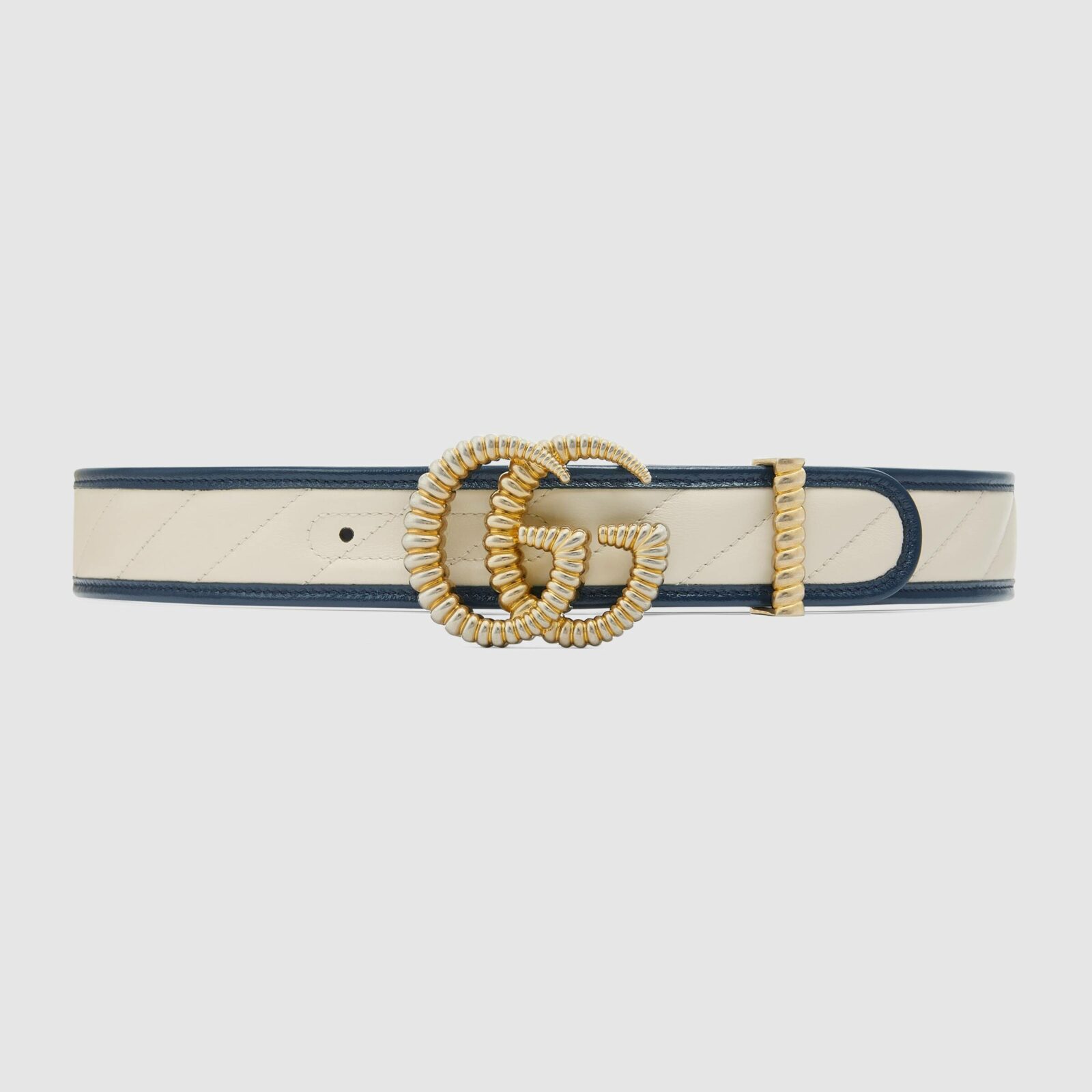 Gucci Belt with torchon Double G buckle ($650)
This belt offers a ritzy-glitzy factor that will glam-up any outfit of yours. The contrast blue finishing and torchon double G buckle in gold look jaw-dropping.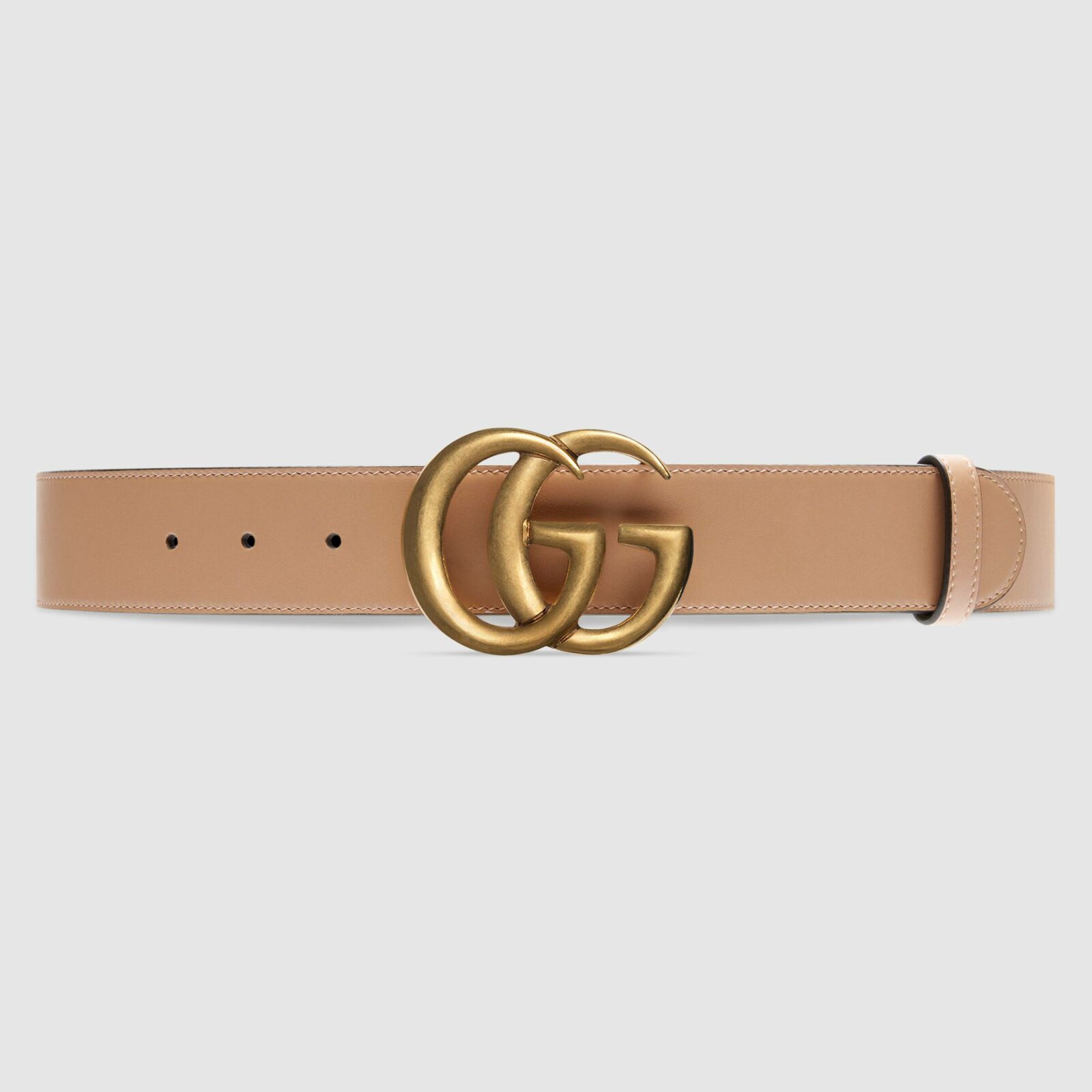 Gucci GG Marmont leather belt ($470)
A tan-colored leather belt that will make your outfits look super sophisticated. The gold-tone buckled and smooth-buttery leather infuses a swanky touch.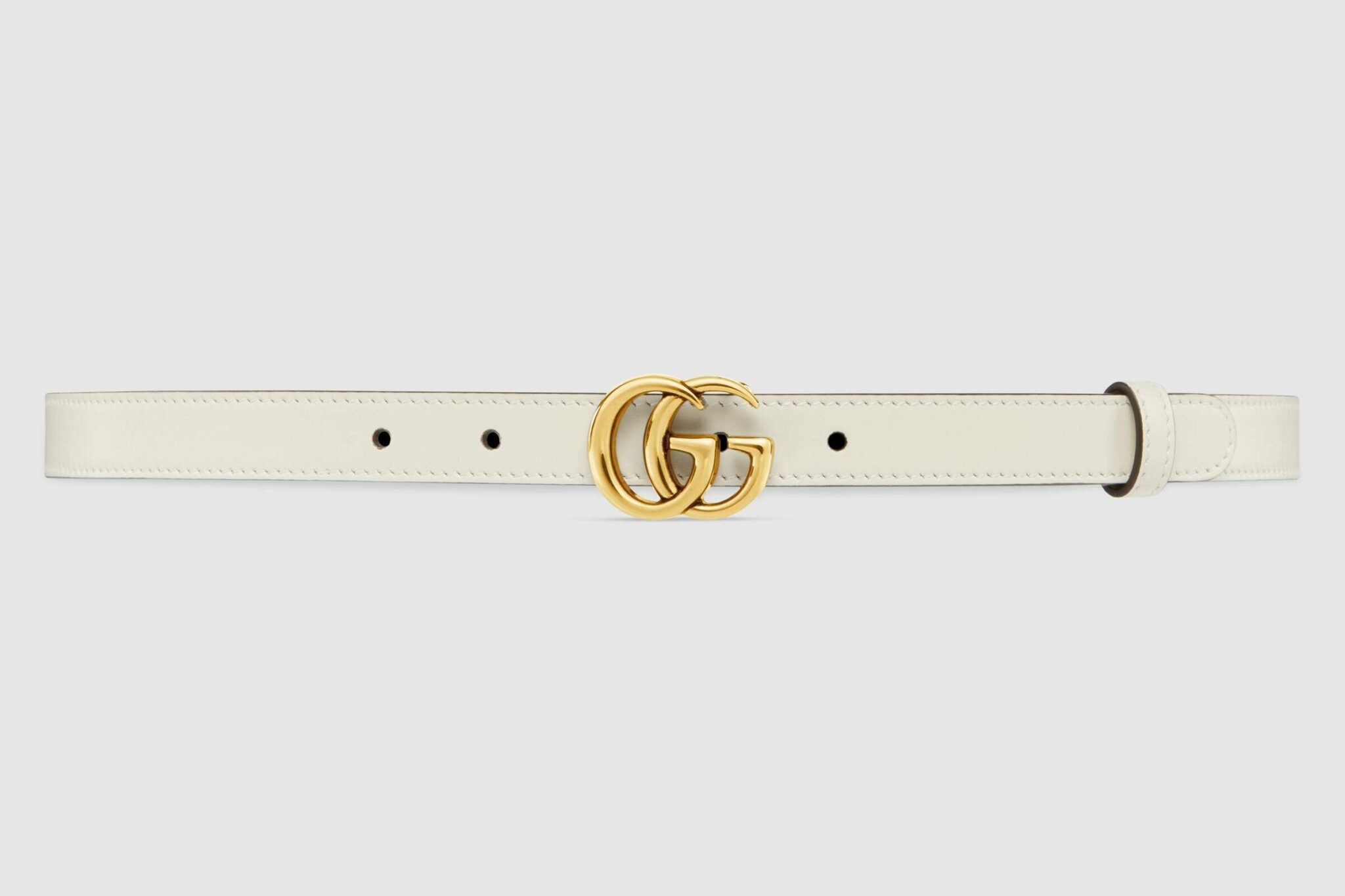 Gucci GG Marmont thin belt ($360)
This thin and dainty belt is here to make dressing easy, fun, and more impactful for you. The thin design makes it more captivating.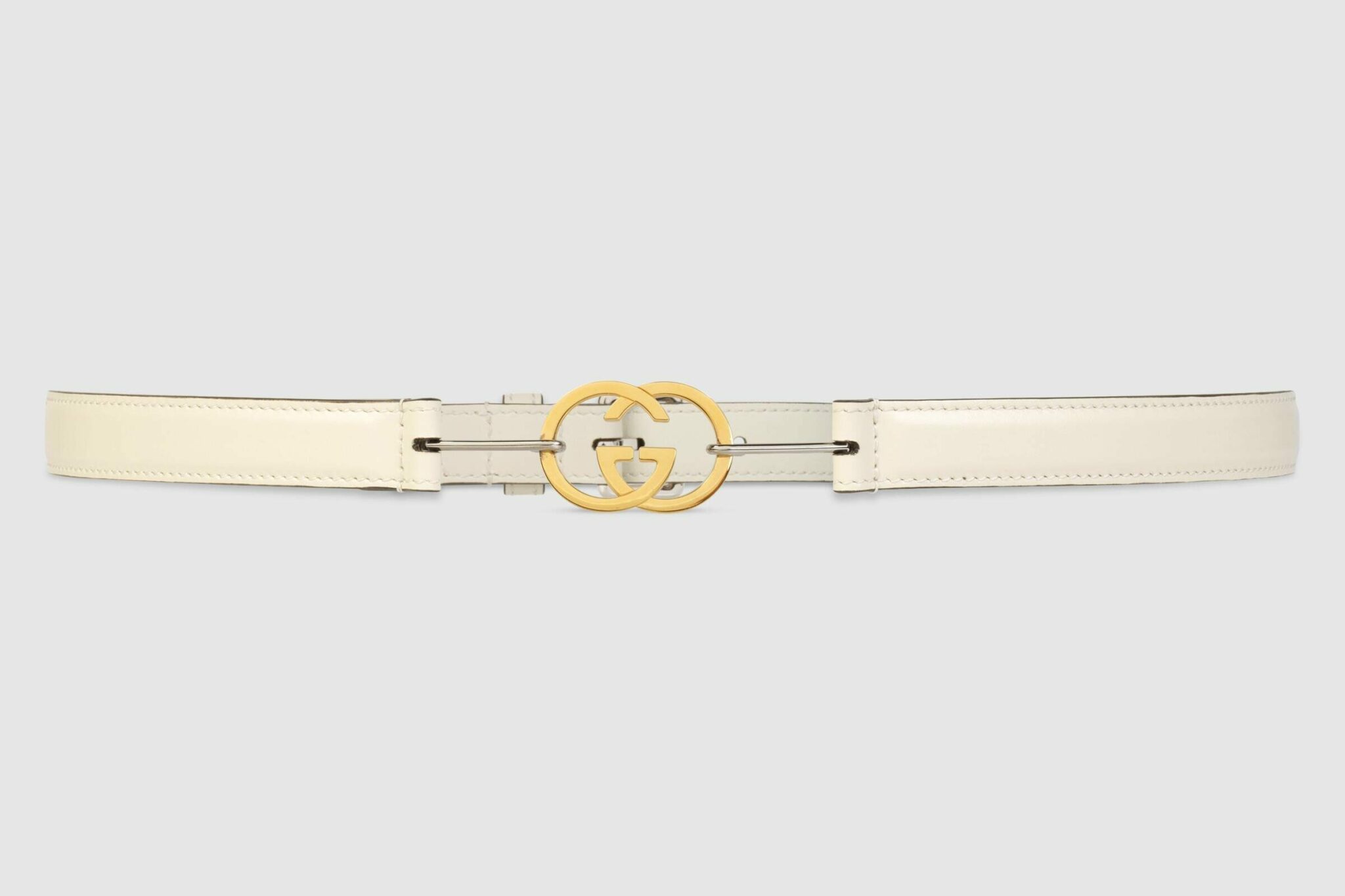 Gucci Thin belt with Interlocking G buckle ($460)
A playful yet sophisticated belt that we are constantly daydreaming about. The interlocking buckle and the delicate profile adds a classy look.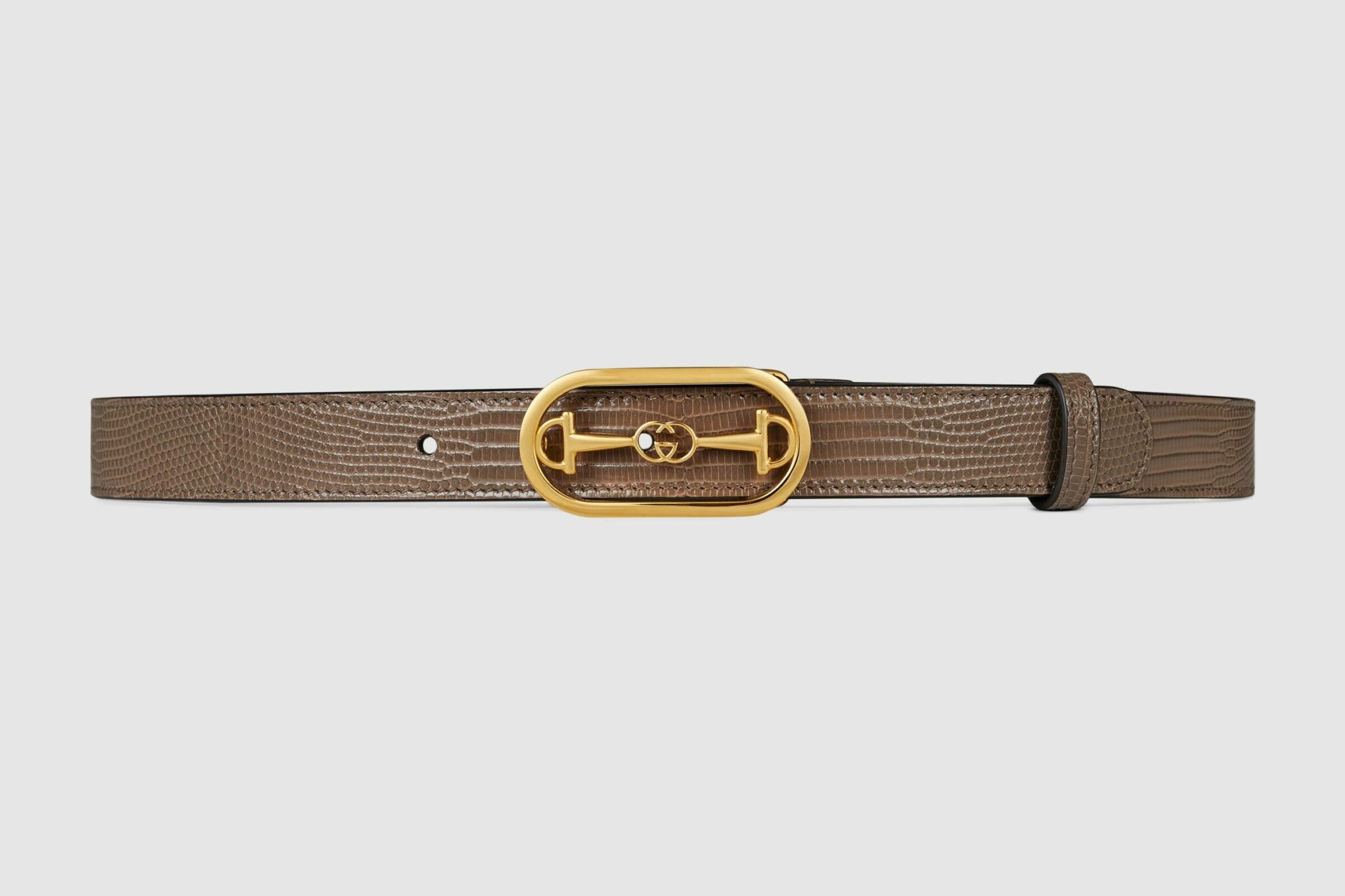 Gucci Lizard belt with Interlocking G Horsebit buckle ($980)
Here comes the classiest, trendiest, and most jaw-dropping belt. The lizard skin effect and the horsebit buckle make it such a stellar pick.
Up Next: 5 stunning ways to style the chicest anti-skinny jeans for spring-summer 2021