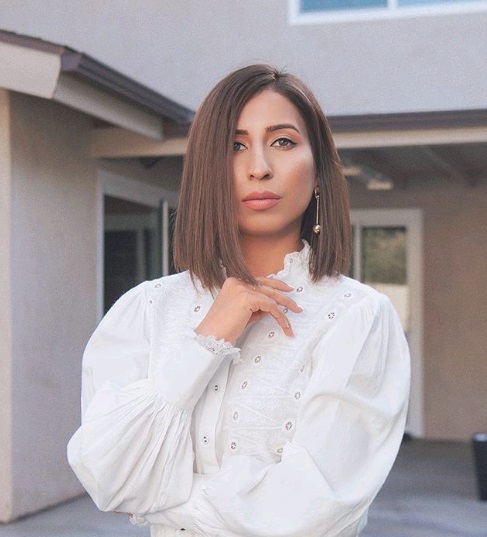 Skincare enthusiasts know that retinol has an exceptional reputation when it comes to clarified and young-looking skin. However, if you have used retinol, you know it comes with a cost, because it has plenty of side effects. In fact, people with sensitive skin like to steer away from retinol. Clearly, it's chemical-based, so long-term usage is already out of the equation. I have always been reluctant when it comes to retinol. In fact, I have been beyond terrified when it comes to retinol and its harmful side-effects. That is precisely why I was enormously excited when I found a natural retinol alternative – Bakuchiol. I am talking about the best firming face serum by Model Off Duty Beauty.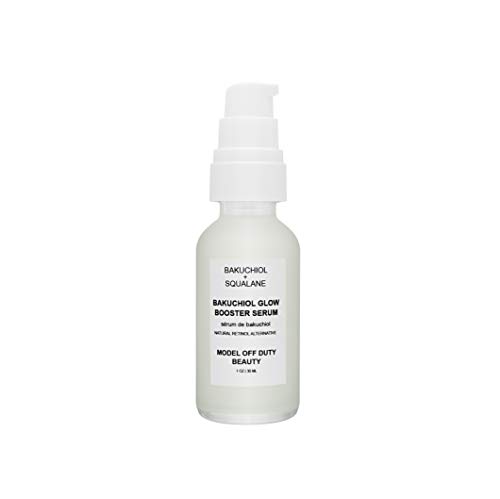 Model Off Duty Beauty Bakuchiol Glow Booster Serum
With the incorporation of the Bakuchiol Glow Booster Serum in my skincare regimen, I achieved the chance to pamper my skin with all the benefits of retinol minus side effects. At first, it was hard to believe, and trust me, my intentions were fixed at finding the flaws. That is why I decided to research its ingredients to the core, but to my surprise, it's all-natural. There are no questionable ingredients at all. It is truly the perfect natural retinol alternative. In fact, it is suitable for the most sensitive skin as well. I am obsessed with this clean beauty serum. It is indeed the best firming face serum for skin tightening.
This serum transformed my skin. Incorporating this serum helped deliver the best nourishment to my skin. Plus, It is completely non-irritating, which makes it a star retinol alternative. Filled with natural anti-aging effects, it is the best serum for wrinkles. In fact, it the best serum for fine lines as well. It gave me plumper skin in just a few applications. Furthermore, it effectively reduced the size of my pores and gave me even-toned and smoother skin.
However, the best attribute of this serum is that it is completely non-greasy and is extremely gentle. Unlike retinol, it never makes the skin sensitive. Plus, along with bakuchiol, it is filled with hyaluronic acid and squalane, which makes it hydrating and non-drying. Not only that, but this serum also reduced my acne and acne scars as well.
ALL-CLEAN INGREDIENTS
The serum is flooded with clean, natural, and vegan ingredients that are incredibly safe and effective for the skin. Here is a brief description of how these ingredients make this serum better.
Bakuchiol – The serum is made up of 100% naturally derived bakuchiol that works to firm the skin. It is what makes this serum the best firming face serum for sagging skin. Also, it has the power to give you a younger-looking appearance in just a few applications. It is flooded with anti-aging properties.
Squalane – The addition of squalane in this serum helps in balancing the oil production of the skin. Not only that, it provides all the essential moisture for healthy and clear skin. Plus, it's anti-aging as well.
Hyaluronic Acid – This ingredient has a unique ability to lock the moisture for 24-hour hydration. Plus, it promotes collagen synthesis and works as an anti-aging agent as well.  
Up Next: 17 coolest beauty tools that will reverse aging and give you a glowing skin