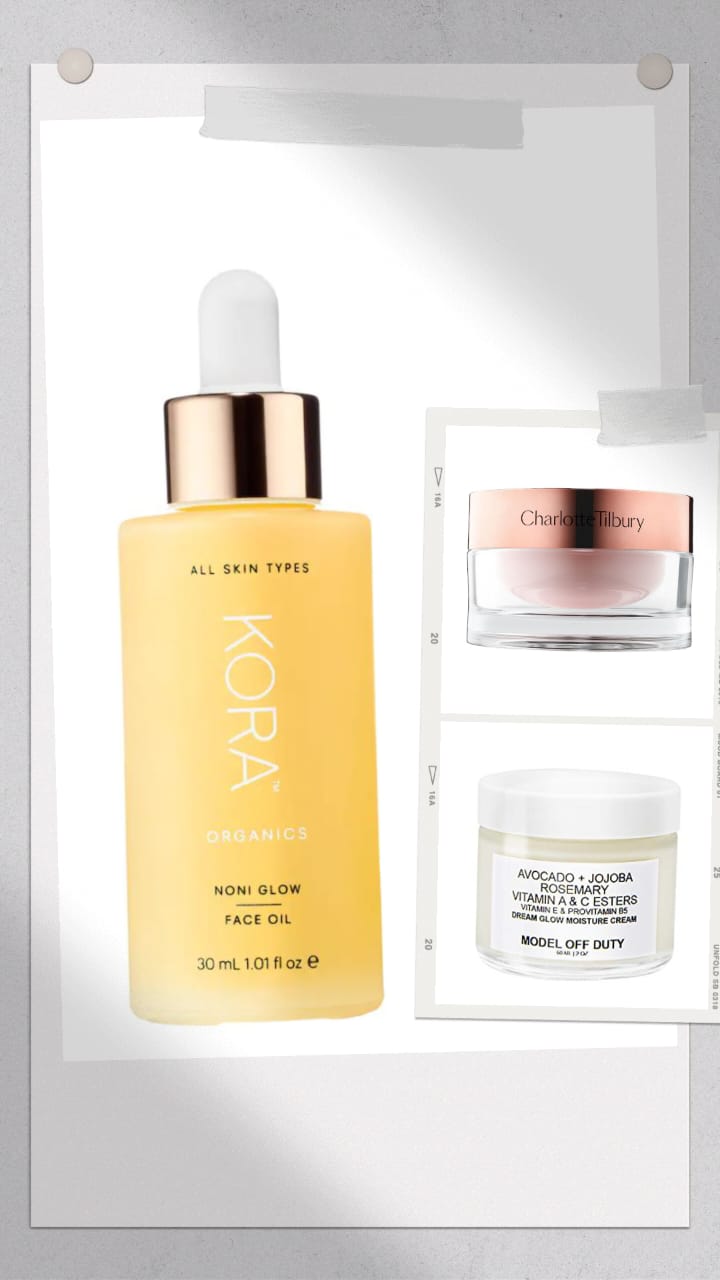 The skincare industry has blown up in a way that no one could imagine, and today it's definitely worth investing in, thanks to the various benefits of the various products that keep emerging. Now, if there's one thing that we all want to achieve, it's to keep our skin looking radiant and glowing at all times. Face glow products are definitely some products that we always have our eyes on to maintain that youthful glow even as we age.
As it is with any new products, it involves a little trial and error to know what's best for your skin. When it's about achieving the perfect glow, we certainly don't mind splurging a little extra to ensure the best possible results. After a good amount of digging, we narrowed down some of the best finds that will leave you looking as radiant as ever, and you'll definitely thank us for that. So keep scrolling to keep your skin glowing!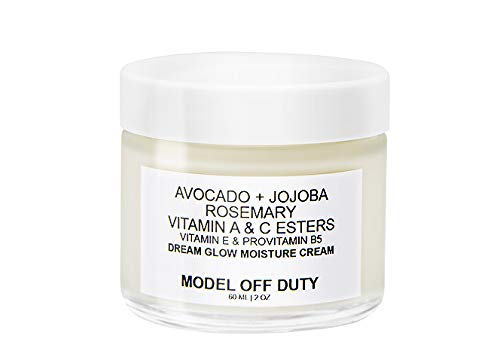 Model Off Duty Beauty Dream Glow Moisture Cream
The Dream Glow Moisture Cream is one of the few good products to make your face glow. It is formulated with an amazing selection of ingredients that will protect and renew your skin at all costs. With the blend of avocado oil, jojoba oil, rosemary extract, and many more essential ingredients, it keeps your skin smooth, strong, moisturized, and protected from environmental stressors. It also reduces the appearance of fine lines and wrinkles.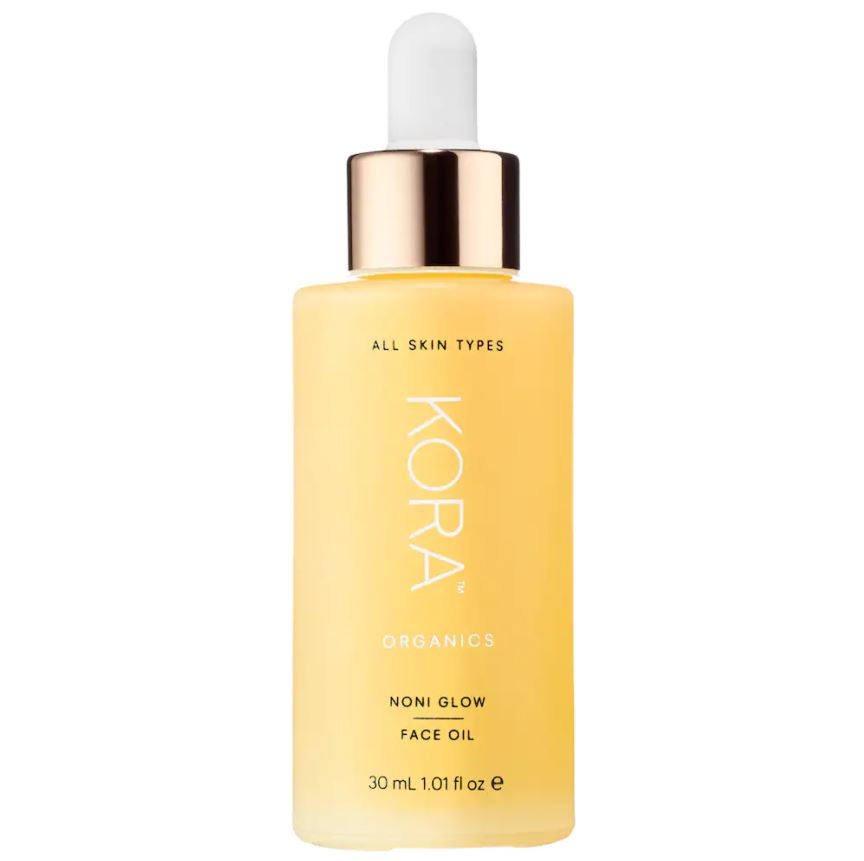 KORA Organics Noni Glow Face Oil
A powerful yet delicate treatment no matter what your skin type is, this face oil is one of the best face glow products that you will ever come across. It is made with a blend of oils rich in antioxidants and essential fatty acids that will instantly brighten your complexion. It also offers instant nourishment, which leaves your skin feeling softer and smoother to the touch. Use it regularly, and you'll definitely see the results you want.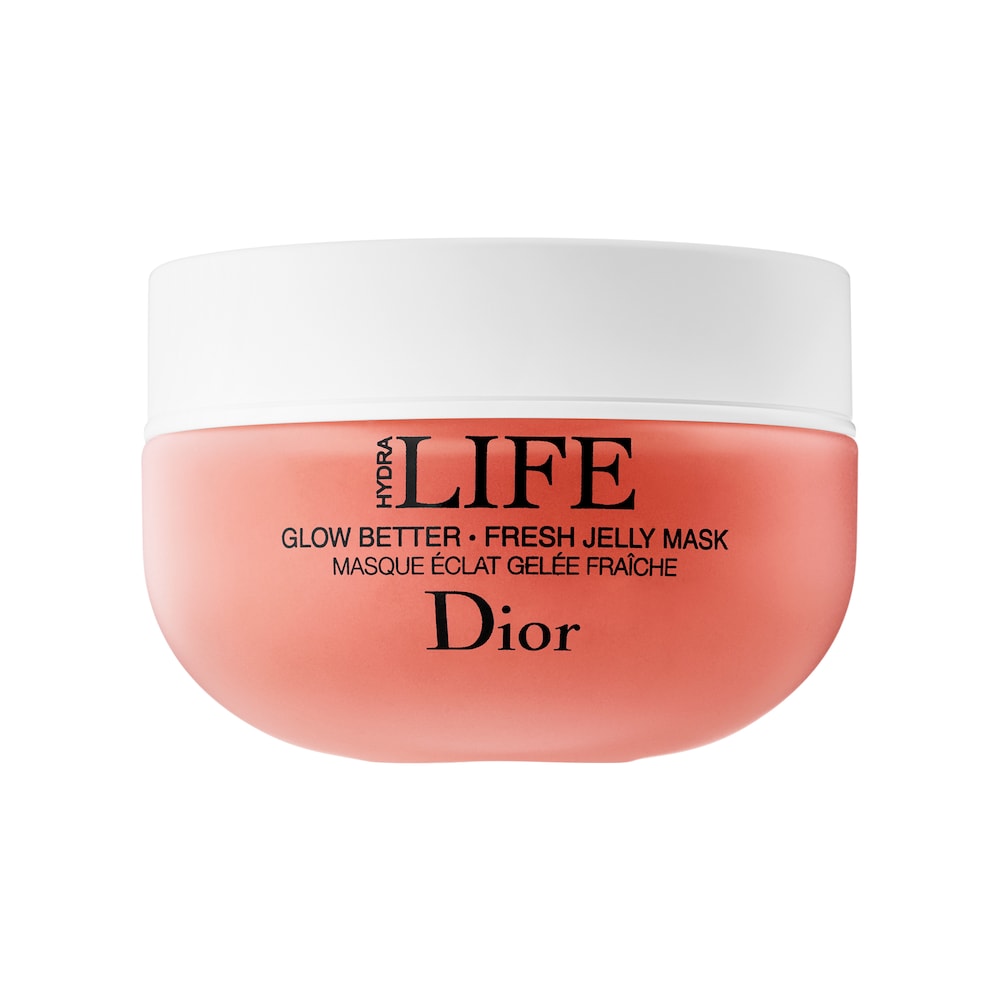 Dior Hydra Life Glow Better Fresh Jelly Mask
Three minutes is all it takes to give your skin that healthy glow. This jelly mask is undoubtedly one of the best instant face glow products that just melts into your skin to bring out natural radiance. It offers the benefits of a scrub and a peel that takes care of uneven texture, roughness, dark spots, and uneven skin tone, which feels incredibly refreshing in just a few minutes. With constant use, the difference is definitely visible.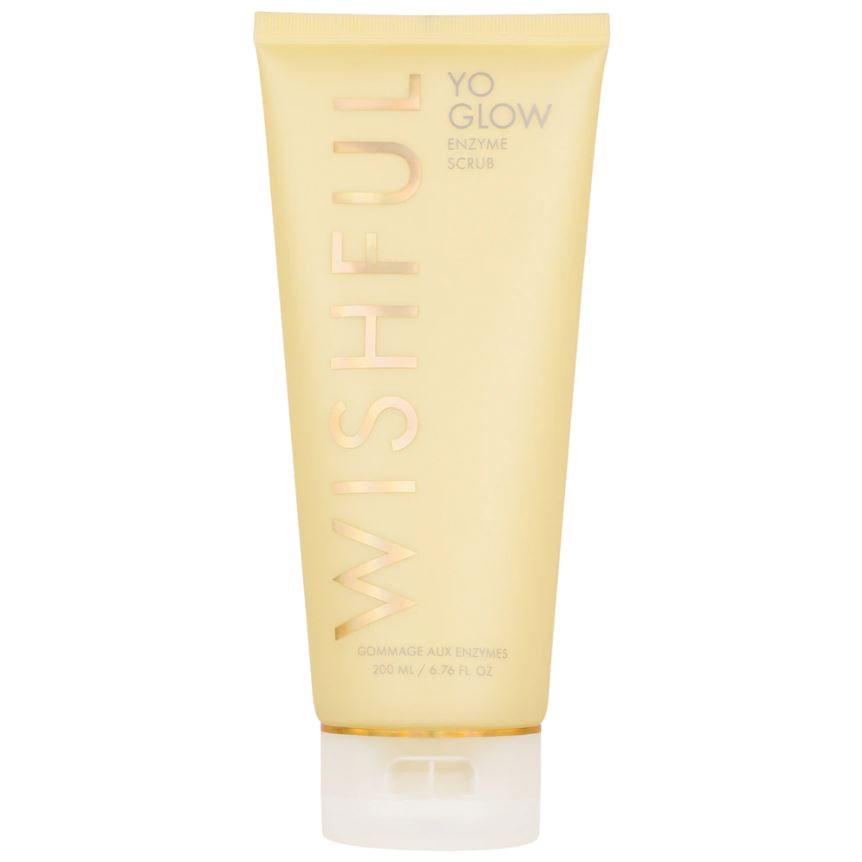 Wishful Yo Glow Facial Enzyme Scrub
When it comes to facial glow products, an exfoliator should definitely be on your list. Infused with papaya and pineapple enzymes, this powerful yet gentle exfoliator will leave your skin feeling super smooth with a healthy glow. It reduces the appearance of dark spots and ensures that no traces of dead skin are left behind, making the texture of your skin feel as smooth as silk. The results you want is one exfoliator away.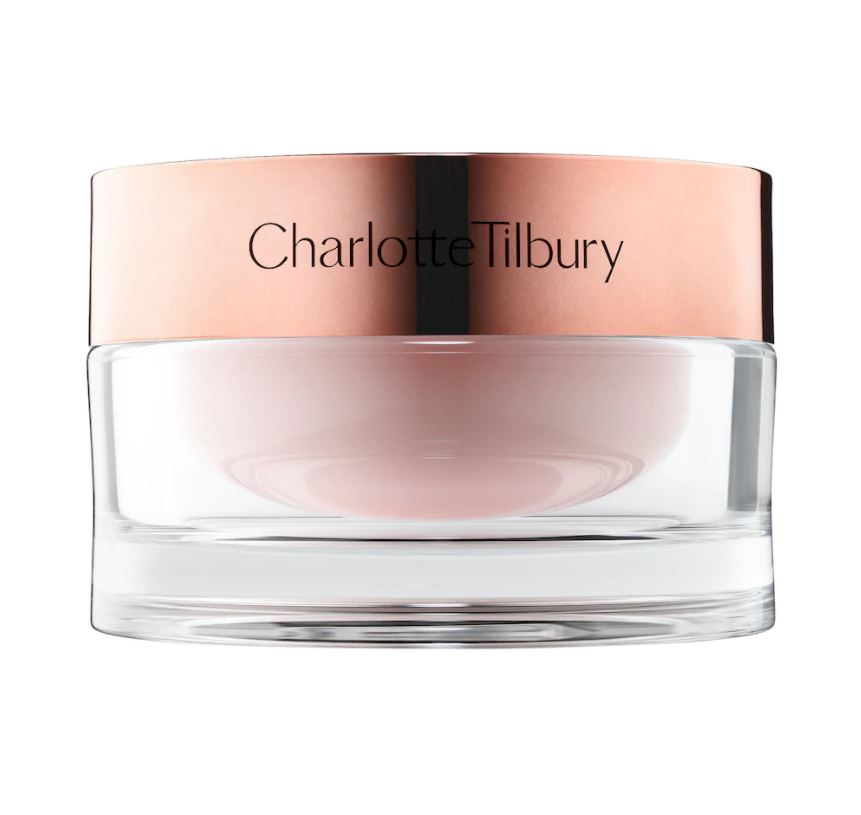 Charlotte Tilbury Multi-Miracle Glow Cleansing Balm
Nothing can beat a product that offers the benefits of a cleanser, mask, and balm in a single container. You're looking at a cream that can multitask and leave you with skin as soft as butter. It can be used to eliminate the appearance of fine lines and wrinkles and take deep care of dry skin. It also keeps your skin moisturized and absolutely refreshed.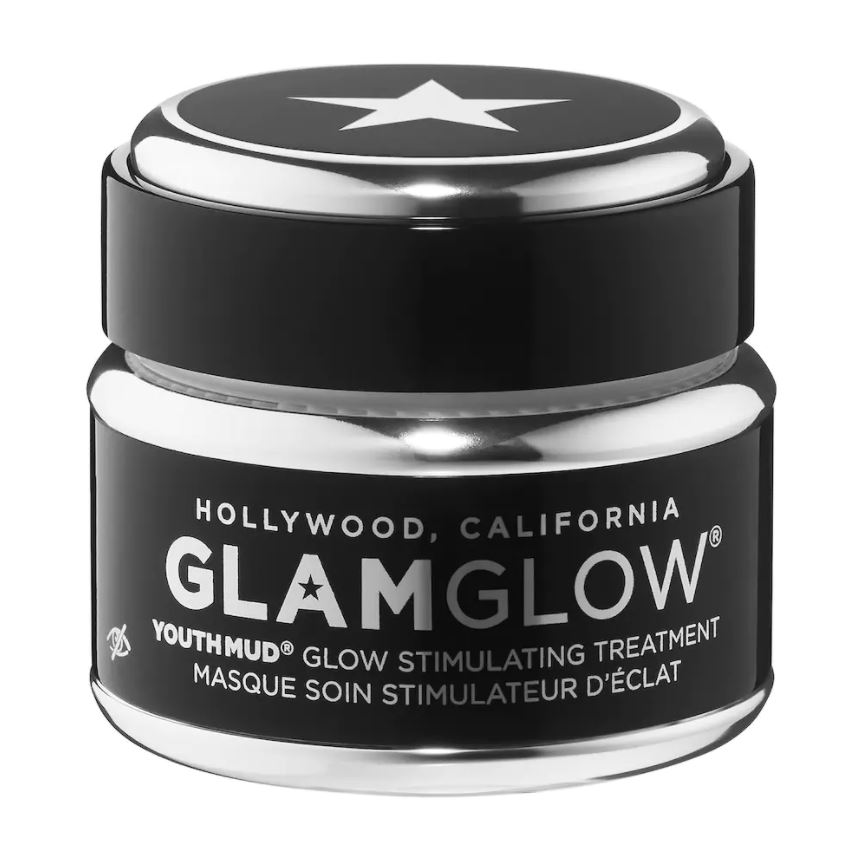 GLAMGLOW YOUTHMUD® Glow Stimulating & Exfoliating Treatment Mask
The goodness of this clay mask needs nothing but a handful of minutes to leave your skin softer, smoother, and glowing. Infused with volcanic pumice rock, this face mask exfoliates to get rid of dead skin cell buildup, smoothens uneven texture, and reduces the appearance of fine lines and wrinkles. The natural clay blend eliminates impurities and absorbs excess oil, keeping your skin supple, hydrated, and refreshed. Achieving youthful and glowing skin has never been easier.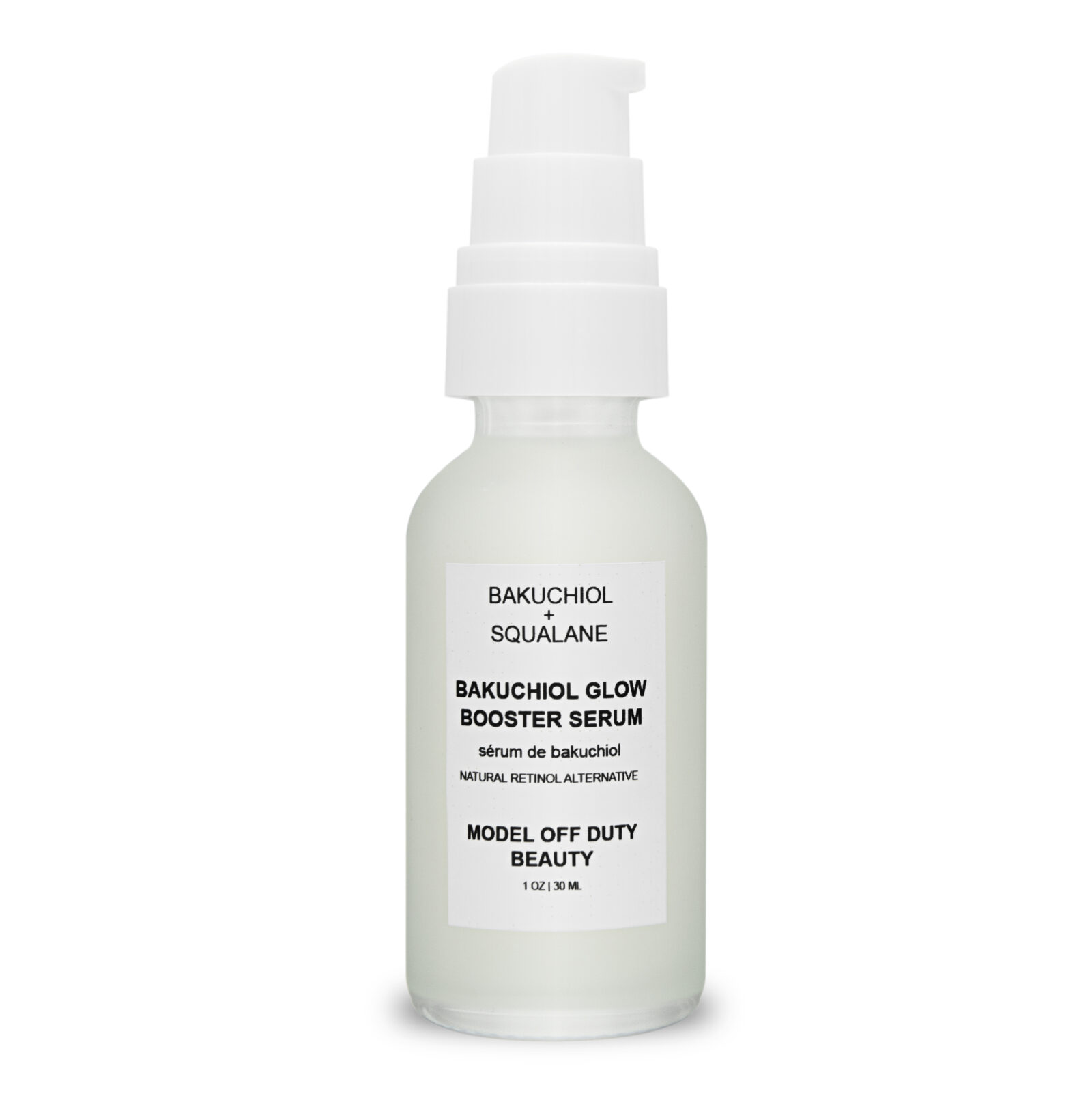 Model Off Duty Beauty Bakuchiol Glow Booster Serum
This bakuchiol serum by Model Off Duty Beauty is a natural and gentler alternative to retinol. It is the perfect product to incorporate in an anti-aging skincare routine as it improves the firmness and elasticity of your skin, leaving you with a more youthful appearance. It also gives a generous boost to collagen production. The blend of ingredients also ensures that the production of oil is balanced, thus keeping your skin perfectly moisturized and aging gracefully.
Up Next: The best overnight beauty products for a radiant skin the next morning