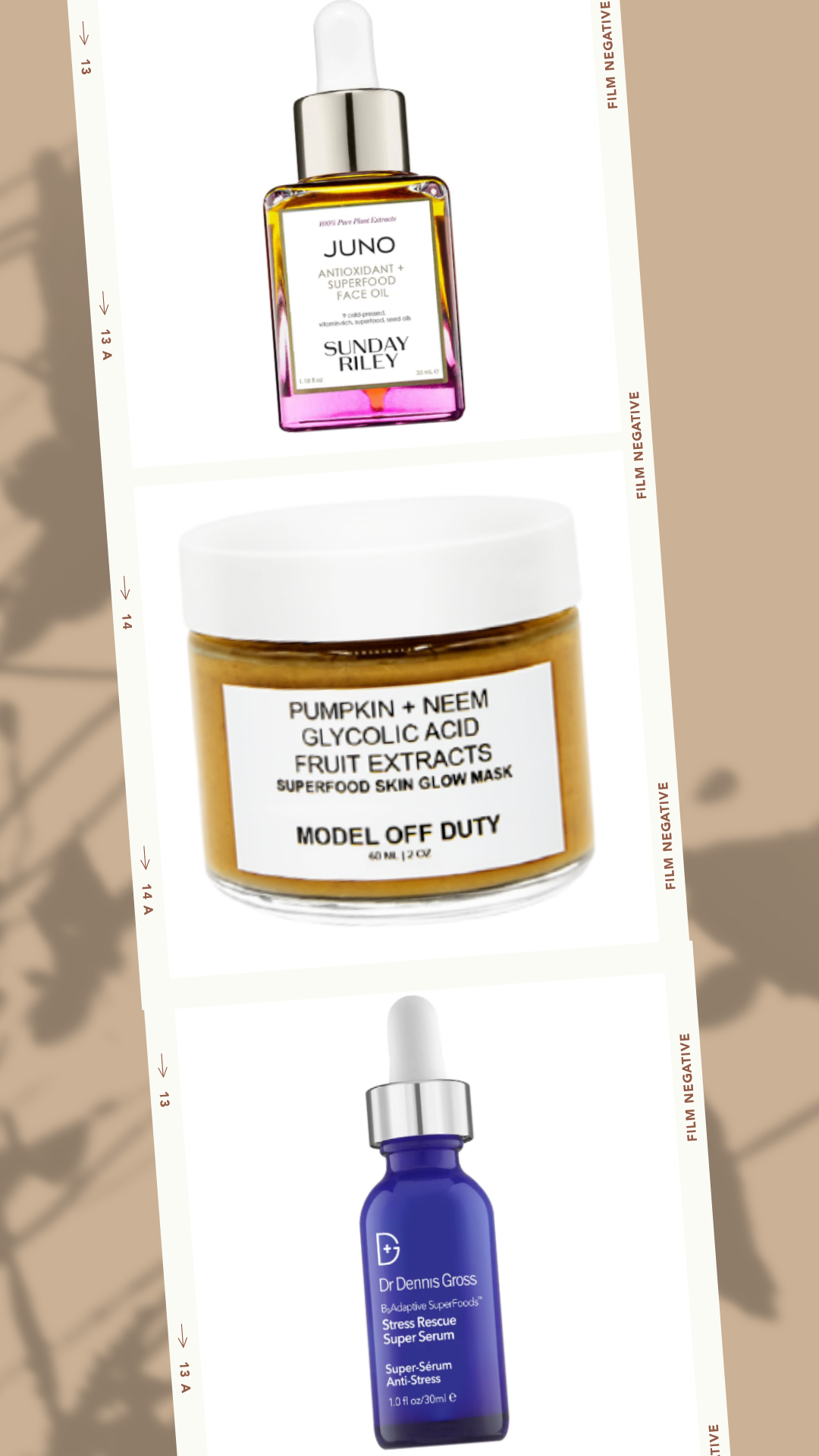 If there's one thing that skincare shopping has taught us, looking for the perfect skincare ingredient is not a piece of cake. That is because, just like our body, our skin requires a wide variety of wholesome ingredients. What you need is the perfect blend of effective ingredients. We understand when it comes to figuring out what your skin craves, it confuses even the most efficient skincare lovers. This is precisely why we have curated a list of all the best superfood-rich skincare products that will definitely benefit your skin.
Superfoods are the perfect nutrition-filled ingredients that serve as food for the skin. They are composed of a broad mix of antioxidants. In fact, a few superfoods facilitate the power of all the essential fatty acids that work to nourish the skin. Moreover, a perfect blend of healthy superfoods holds the power to soothe and heal the skin instantly. The best part about superfood-infused skincare is they are entirely naturally sourced. In fact, if there is anything that definitely works for your skin, they are superfoods. Now that we know superfoods are unmissable, here is a list of hand-selected skin care products that serve as food for your skin.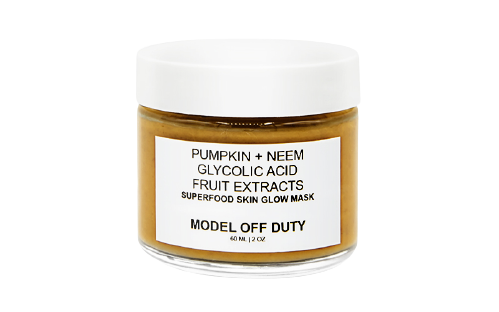 Model Off Duty Beauty Superfood Skin Glow Mask
This Model Off Duty Beauty Product is our all-time favorite. Not only is it packed with superfoods, but it is filled with ingredients to actively rejuvenate and brighten your skin. If you are looking for easy to incorporate superfood-infused products, this is definitely your pick. If you want your skin to look significantly younger, you definitely need this creamy superfood-rich face mask. The product has all the skin-loving superfoods like pumpkin neem, along with various fruit enzymes and vitamins. It is a naturally effective mask that is free from any questions ingredients. You need this mask in your daily skincare routine to balance as well as restore your dull skin. It is safe and suitable for all skin types.
Youth To The People Superfood Antioxidant Cleanser
This is an award-winning cleanser. It is formulated with all the essential antioxidants. This power-packed cleanser is all you need to gently and effectively remove your makeup. Along with that, it facilitates the prevention of any buildup and, at the same time, balances your skin's pH. It is suitable for all kinds of skin types. You can get rid of dullness as well as dark. Its rich gel formula is filled with the goodness of superfoods like kale and green tea. These ingredients can make your skin gorgeously glowing.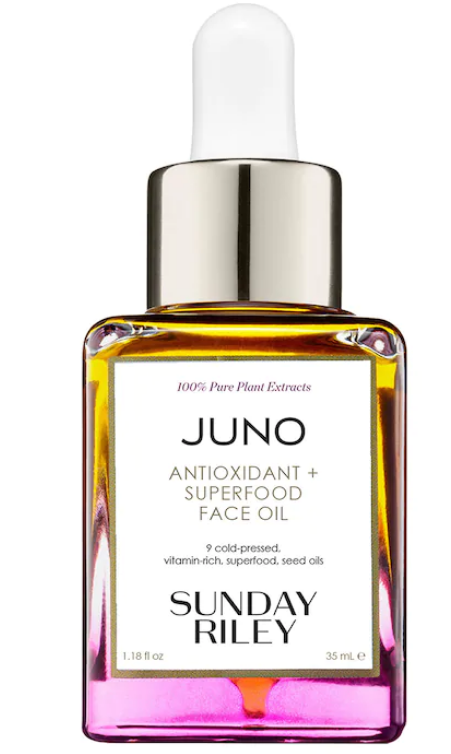 Sunday Riley Juno Antioxidant + Superfood Face Oil
You need this superfood-rich face oil to provide your skin with all the nourishment it needs. Trust us, you will be obsessed with your glowing skin. It is all your need to make your skin radiant and healthy from within. Along with that, it restores your skin's essential moisture and offers an effective solution for wrinkles and dryness. Formulated with the goodness of vitamins and antioxidants, this product is definitely a must-have.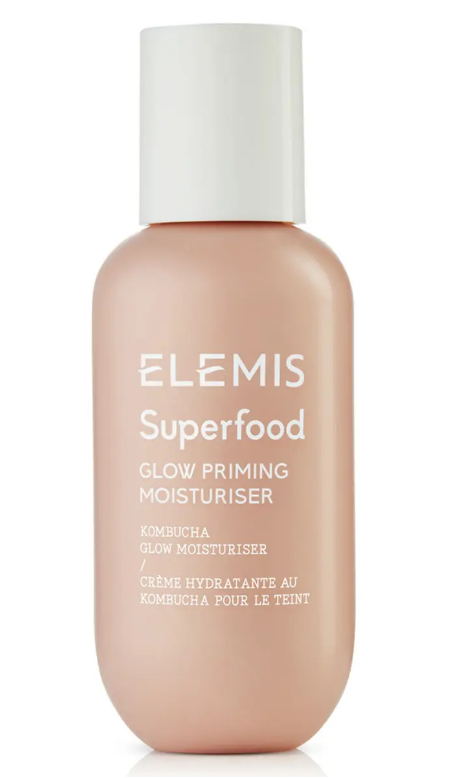 Elemis Superfood Glow Priming Moisturizer
This superfood-rich priming moisturizer will give you a special dewy glow in no time. The best part is that it is silicone-free. It primes as well as hydrates your skin, and brightens your complexion. The precise blend of kombucha, fermented ginger, fermented green tea seed oil makes this product the ultimate superfood-rich pick for your skin. It brightens, moisturizes, hydrates, and acts as a makeup primer by activating your skin's natural luminosity, all at the same time.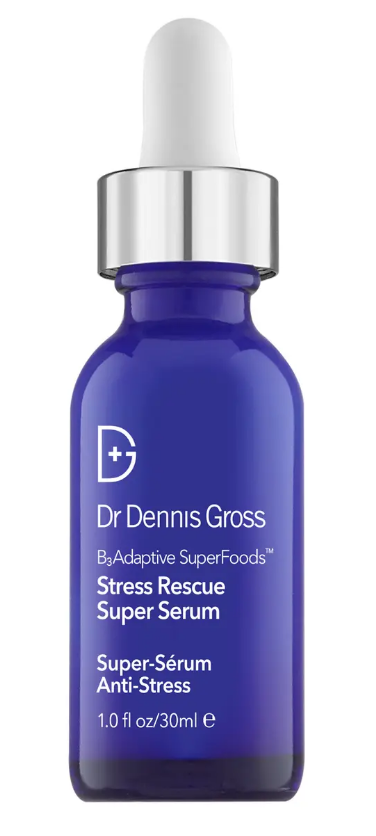 Dr. Dennis Gross B3 Adaptive Superfoods™ Stress Rescue Super Serum
This facial serum by Dr. Dennis Gross can provide you with all the essential nutrients your skin needs. It is luxuriously effective and works to profoundly nourish your skin with natural superfoods. Moreover, it works to unveil your naturally glowing skin while delivering a well-hydrated complexion. It is suitable for all skin types and fights all major skincare concerns.
Up Next: 5-Minute Skincare Routine For Those On A Time Crunch