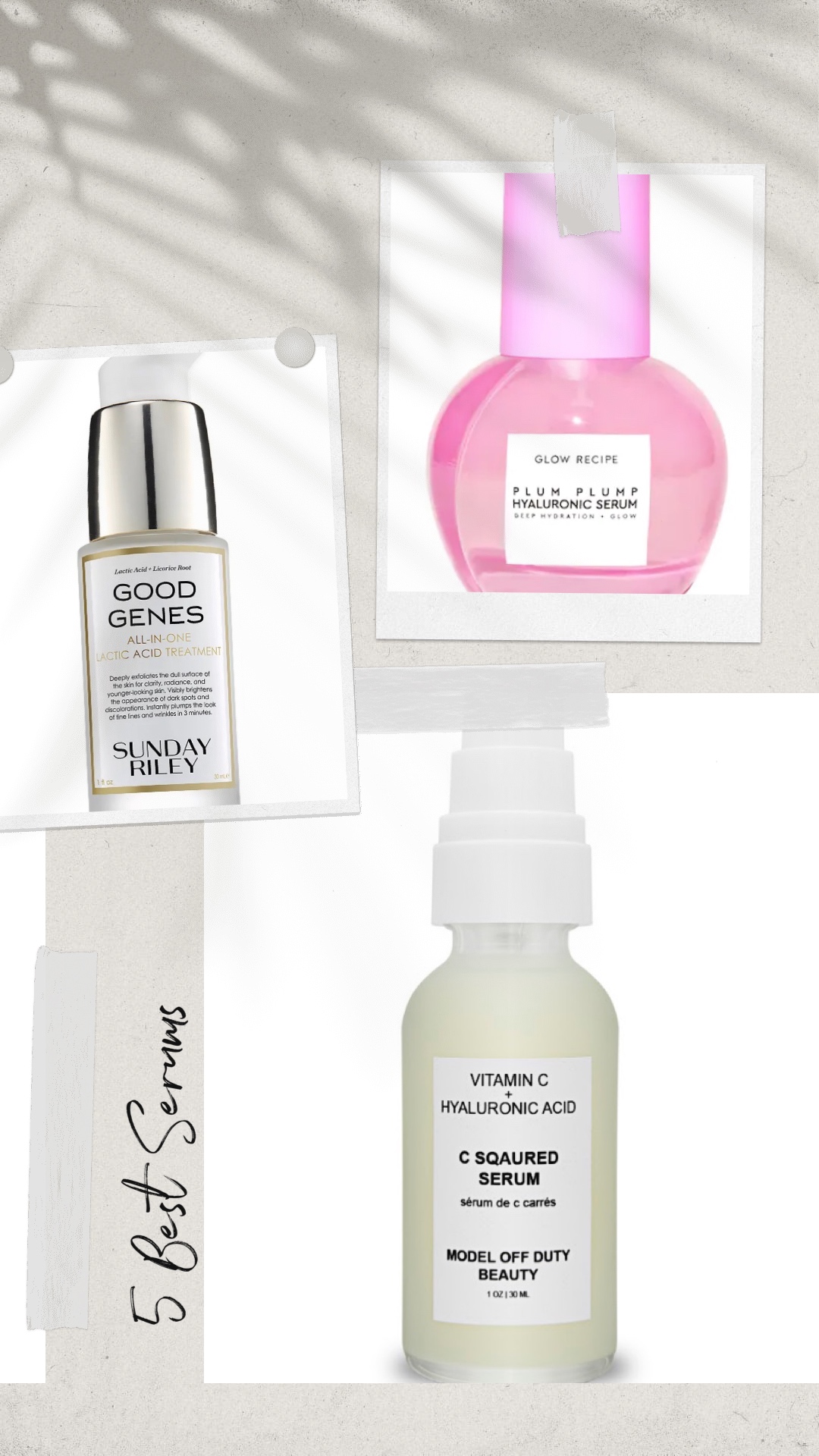 Do Serums Work?
Have you been using a facial serum that promises big, but fails big when it comes to delivering effective results? If yes, then either you are not using the right serum, or maybe, you have been making crucial mistakes when it comes to applying a serum. Do Serums work? Serums are incredibly effective. If a serum in your skincare routine is not making a positive difference, there is a chance that either you did not pick a suitable serum or you are not using it the right way.
But we have got you covered. Here is a list of all the common mistakes you might be making while applying your serum. Along with that, we have curated a list of the best serums that might work well for your skin. If you find the one you've been looking for, don't hesitate to try it out.
Save Yourselves From These 5 Common Serum Mistakes
#1 You are using an unsuitable serum for your skin type
Before picking any product, you need to understand what your skin needs. In fact, make sure that the ingredient label of your facial serum fulfills the unique requirements of your skin. However, if you have been failing to do so, your serum may do more harm than good.
#2 You are using your serum as your moisturizer's substitute
This is a common mistake people make. Serum and moisturizers have different functions. They cannot be substituted with each other. A serum is a highly concentrated and uniquely tailored treatment. Whereas a moisturizer is an SPF-infused hydrating cream. In other words, a moisturizer is an all-purpose product whereas a serum focuses on one specific skincare concern. You just cannot swap them.
#3 You are not following the correct order
Without a doubt, a serum is a highly effective skincare product. But, if you are not layering the rest of your products in the correct order, it may simply not work. It is important to remember, the correct order of your skincare routine has to be – the lightest product first and the heaviest product last. For example, if you apply your moisturizer before your serum, the serum will not be able to penetrate through the moisturizer and absorb it into your skin. That makes it ineffective.
#4 You are not applying the accurate amount
There is a chance that you don't know how much serum your skin needs. The quantity of serum hugely impacts its function. Skincare experts suggest that you must use only a pea-sized quantity for the face. However, you must add another pea-sized amount of serum for your neck as well. 
#5 You are not consistent
Lack of consistency enormously decreases the impact of the most effective serums. Serum must be a part of your regular skincare. You need to apply it twice a day. Yes, a serum has to be a part of both your AM and PM skincare schedule.
'Best Serum' Recommendations
Advanced Night Repair Synchronized Multi-Recovery Complex Serum
This Advanced Night Repair serum is the ultimate serum. It is the best pick to reduce aging signs visible on your skin.
This MODB serum is power-packed with a double dose of a superstar ingredient, Vitamin C along with hyaluronic acid. With its 10% Vitamin C concentration, this serum offers instant brightness. Along with that, it is meant to offer smooth as well as clear skin in no time.
Good Genes All-in-One Lactic Acid Treatment
 This skincare product is equivalent to a luxurious lactic acid treatment. If you are looking for a product that offers deep exfoliation, you need to pick this. Add this serum into your skincare regime for a bright and youthful glow.
This effective anti-aging serum is like a dream come true. Formulated with collagen & vitamin C, this serum will make your skin super bright. In fact, this refreshing serum offers all-day hydration as well.
Plum Plump™ Hyaluronic Acid Serum
This clean beauty serum is super hydrating. It is power-packed with the goodness of the best juicy plums along with hyaluronic acid. Get your hands on this serum if you want your skin to look healthy and plump.
The Bakuchiol Glow Booster Serum is the best alternative for retinol. In fact, it is far better than retinol. Retinol is purely chemical but bakuchiol is 100% natural. Thereby, it makes this serum comparatively gentler. Furthermore, this product will help you in getting rid of any signs of aging effectively and naturally.
Up Next: 7 Holy-Grail Beauty Products We Can Never Stop Using