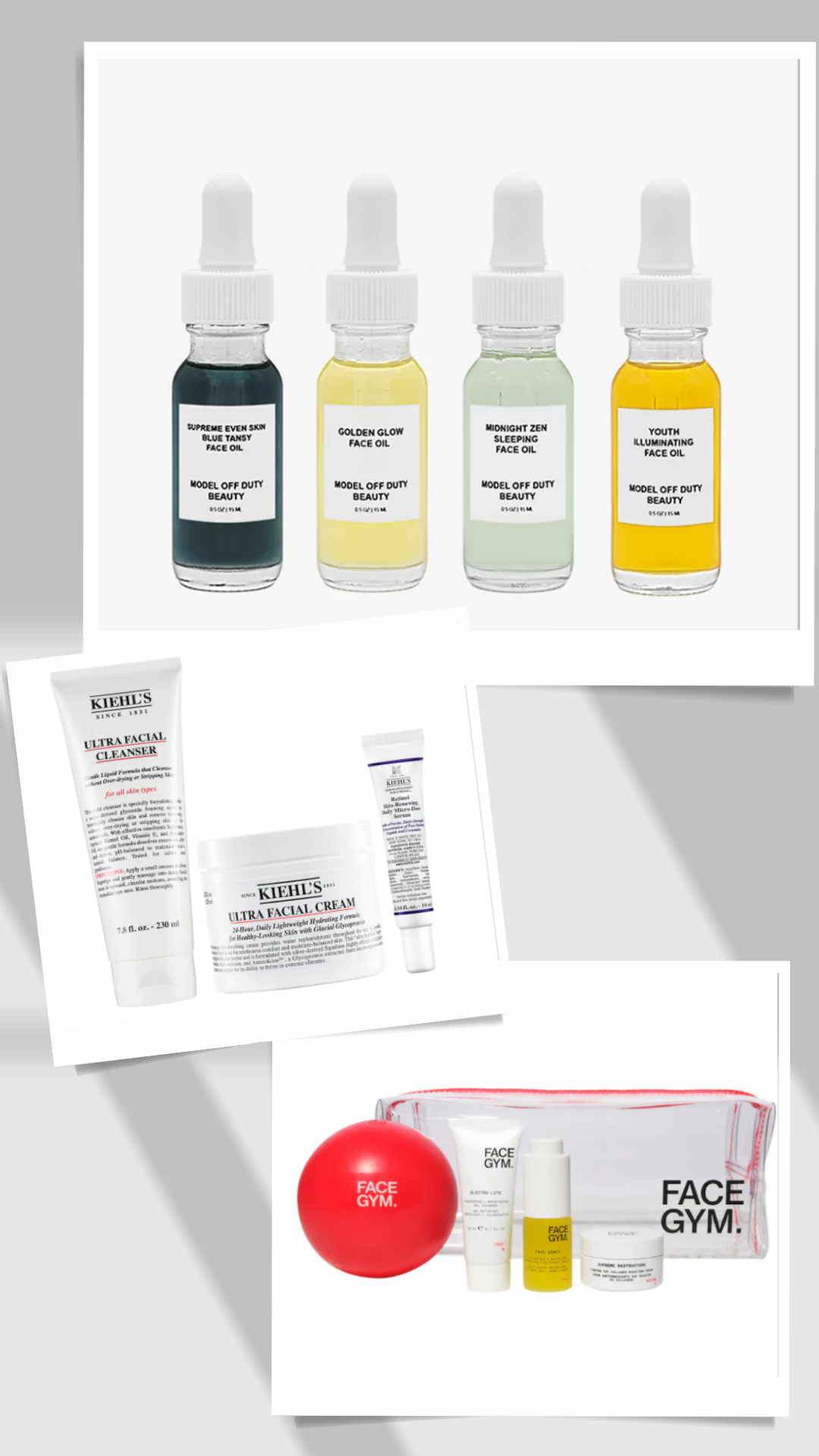 We all have had our share of trial and error when it comes to figuring out what our skin needs. Our journey of picking the right products has always been a roller coaster ride. There have been highs when we found immensely effective products when we least expected, and then there have been lows when we got nightmarishly ineffective products that gave us nothing but side effects.
But we want your skincare journey to be only about the highs. That is why we have listed the most effective skincare sets we have ever found. Yes, here's a sneak peek from when our skincare journey was a success. Read on for a list of products that you'd absolutely love. Plus, they are just perfect for gifting – to your friends & family (and even to yourself!). These spectacular skincare sets include everything you can possibly need to create a perfect skincare routine. So, what are you waiting for? Keep scrolling to select a great skincare set and give the ones you love the gift of healthy, glowing skin.
Model Off Duty Beauty The Clean Routine Discovery Set 
This Model Off Duty Beauty's Gift Set is made up of all the essential skincare products exclusively handpicked to complete your daily skincare routine. This set consists of a mask, a moisturizer, a serum, and an eye cream for a healthy glow.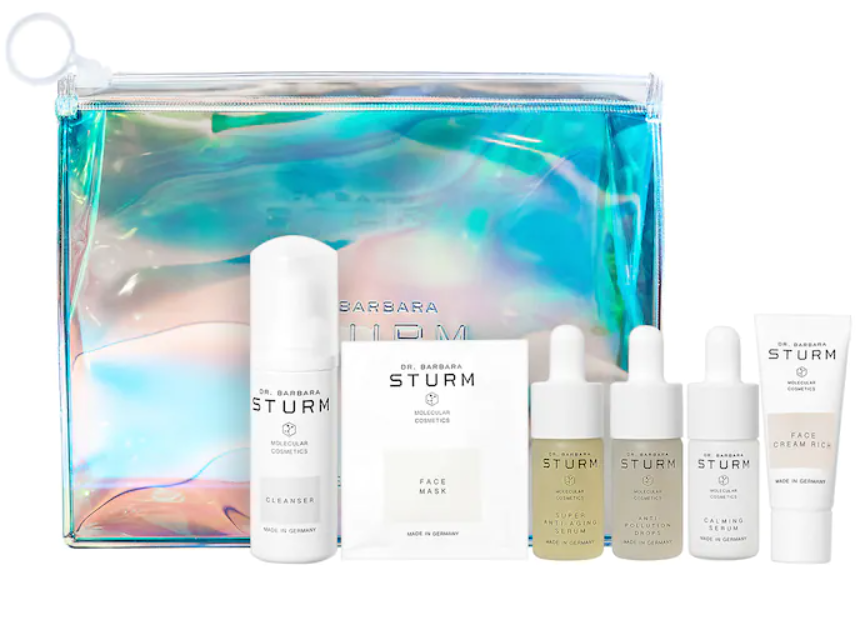 Dr. Barbara Sturm Flight Essentials Kit
We have found this incredible set by Dr. Barbara Sturm. It features six immensely effective products; namely,
Cleanser
Anti-Pollution Drops
Face Cream Rich
Face Mask
Super Anti-Aging Serum
Calming Serum
These products are absolutely worth spending on.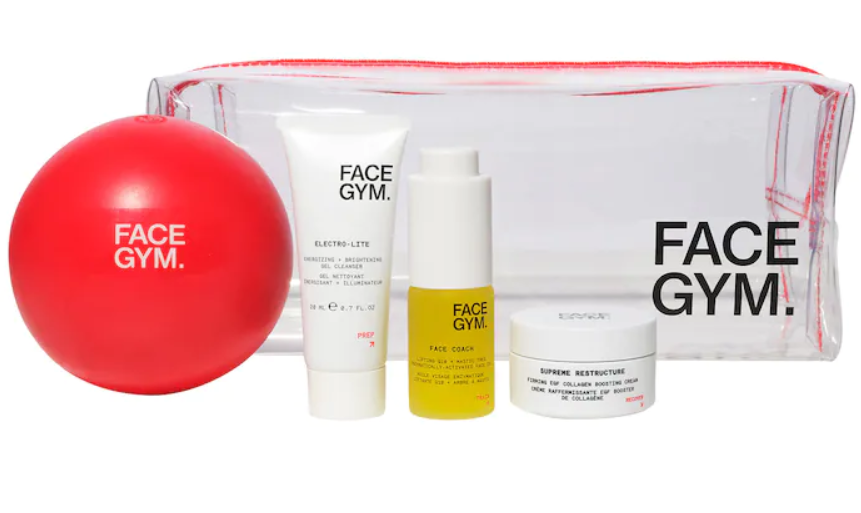 FaceGym Full Face Sculpt Kit – 14-Day Challenge
This beautiful set consists of a cleanser, face oil, collagen-boosting moisturizer along with a Face Ball Tension Release Tool. They work by naturally increasing your blood circulation. It has the reputation of being the stone of everlasting youth. You need this set to get rid of any puffiness or inflammation on your skin.
Kiehl's Since 1851 Jumbo Ultra Facial Hydrating Duo + Retinol
The Jumbo Ultra Facial Hydrating Duo + Retinol is the perfect skincare set by Kiehl's. It comprises of three bestsellers by the brand. If your skin is dry, sensitive, or perhaps blemish-prone, you must go for this set.
This Set Contains:
Ultra Facial Cleanser
Ultra Facial Cream
Micro-Dose Anti-Aging Retinol Serum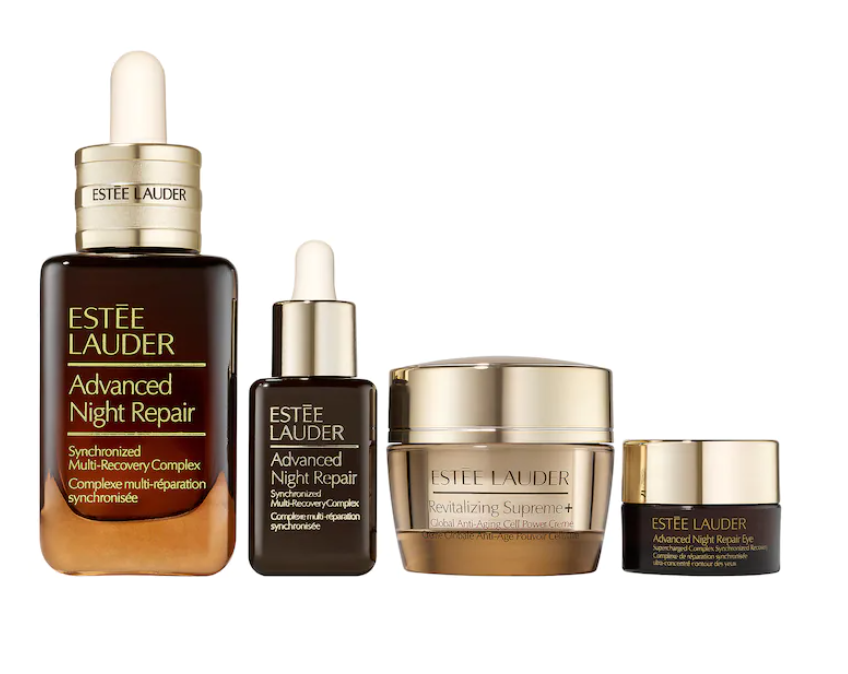 Estée Lauder Nighttime Necessities Repair + Firm + Hydrate
This nighttime beauty set will make your skin lustrous, poreless, and visibly younger. In fact, a good nighttime regimen is the hallmark of healthy and happy skin.
This Set Contains:
Advanced Night Repair Synchronized Multi-Recovery Complex Serum (full size)
Night Repair Synchronized Multi-Recovery Complex Serum (deluxe travel size)
Advanced Night Repair Eye Supercharged Complex (deluxe travel size)
Revitalizing Supreme+ Global Anti-Aging Crème Moisturizer (deluxe travel size)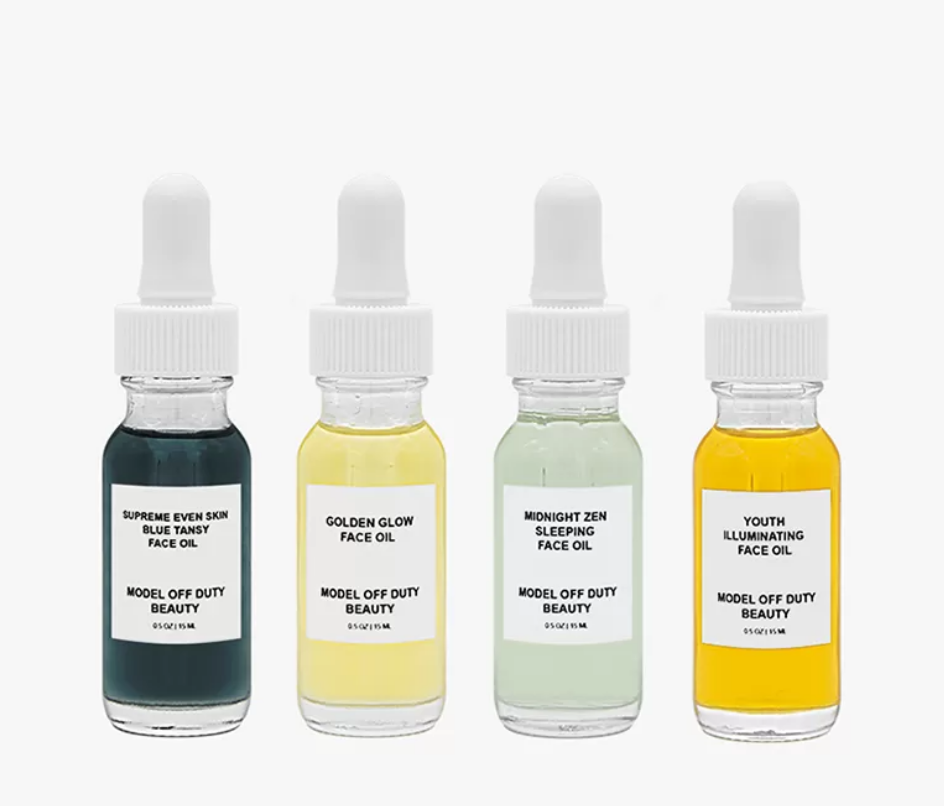 Model Off Duty Beauty Face Oil Discovery Set
This Model Off Duty Beauty Face Oil Discovery Set includes four fantastic face oils by Model Off Duty Beauty. It can really work for you and help you fall in love with the concept of facial oils. This set consists of four different facial oils for different needs, namely,
Supreme Even Skin Blue Tansy Oil
Golden Glow Face Oil
Midnight Zen Sleeping Face Oil
Youth Illuminating Face Oil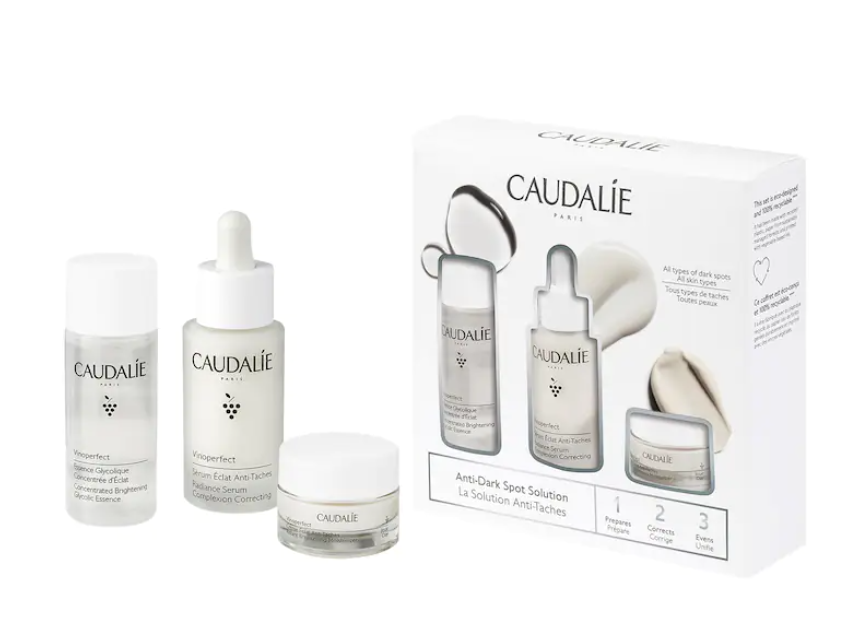 Caudalie Vinoperfect Dark Spot Brightening Solution Value Set
This skincare trio is filled with immensely powerful formulas to fight a desperately dull complexion. If you have had hyperpigmentation, dark spots, scarring, or sun damage, you must pick this set. The best part about this set is that it is suitable for all kinds of skin types because it is hypoallergenic, non-sticky, vegan, as well as fragrance-free.