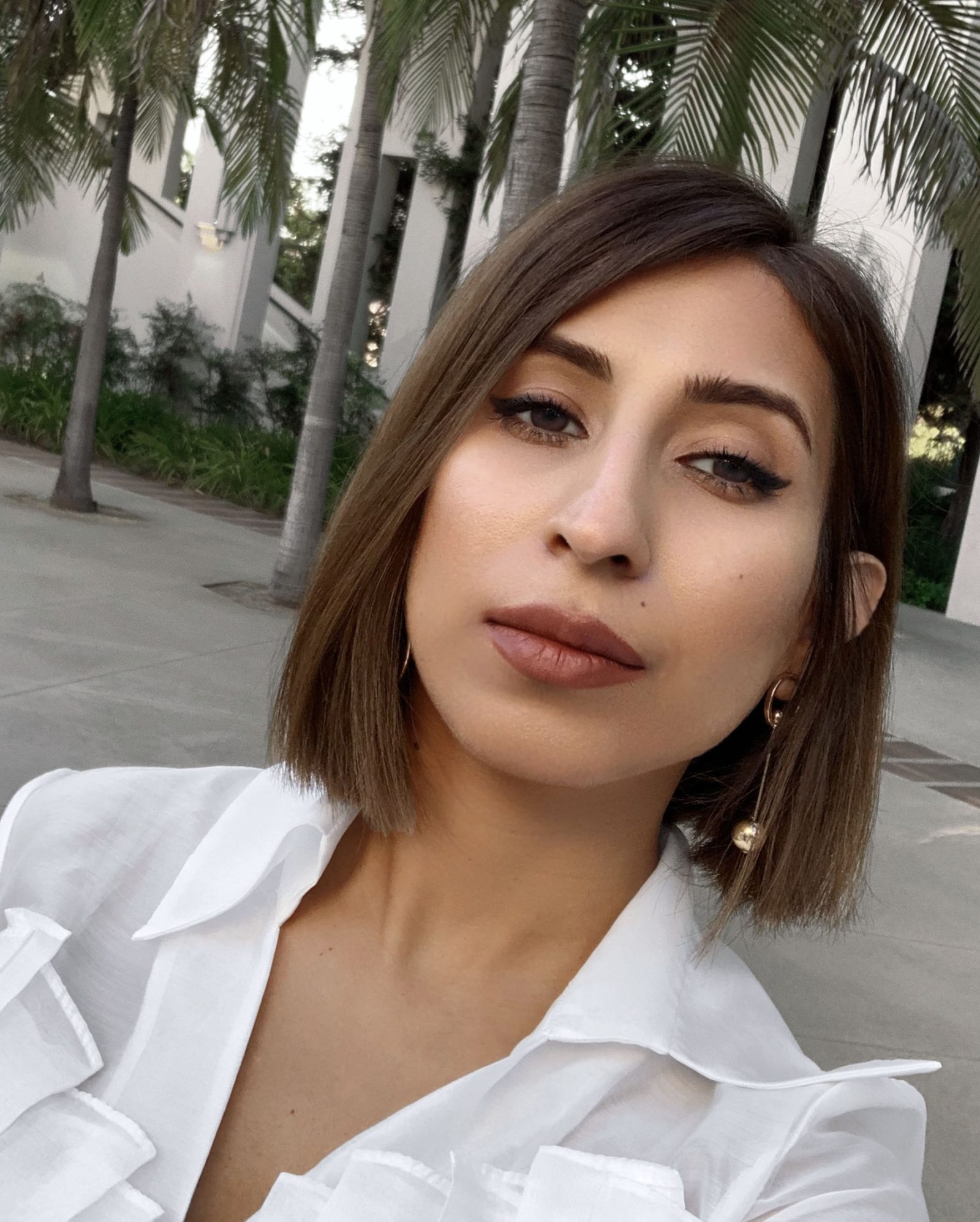 Even the most basic skincare routine should always have a cleanser. This is because, throughout the day, your skin is exposed to various environmental elements that settle down on your face, which causes impurities to clog your pores, leading to dull and dirty skin as well as breakouts. Along with keeping your skin clean, it also helps retain the moisture levels to prevent excessive dryness or oiliness. Cleansing on a daily basis also helps keep your skin stay rejuvenated and refreshed. It's even more effective at the end of the day for a more renewed feel and perfectly preps it for your nighttime routine.
You might consider a cleanser the easiest product to choose when it comes to skincare, but if you're uncertain about your skin type, experimenting will only do more harm than good. Although when it comes to combination skin, there is one brand I would put absolute blind faith in, and that is Model Off Duty Beauty.
This brand's Dewy Me Vitamin C Cleanser is the perfect cleanser for combination skin. Below, I've listed exactly why I love this cleanser, so keep scrolling.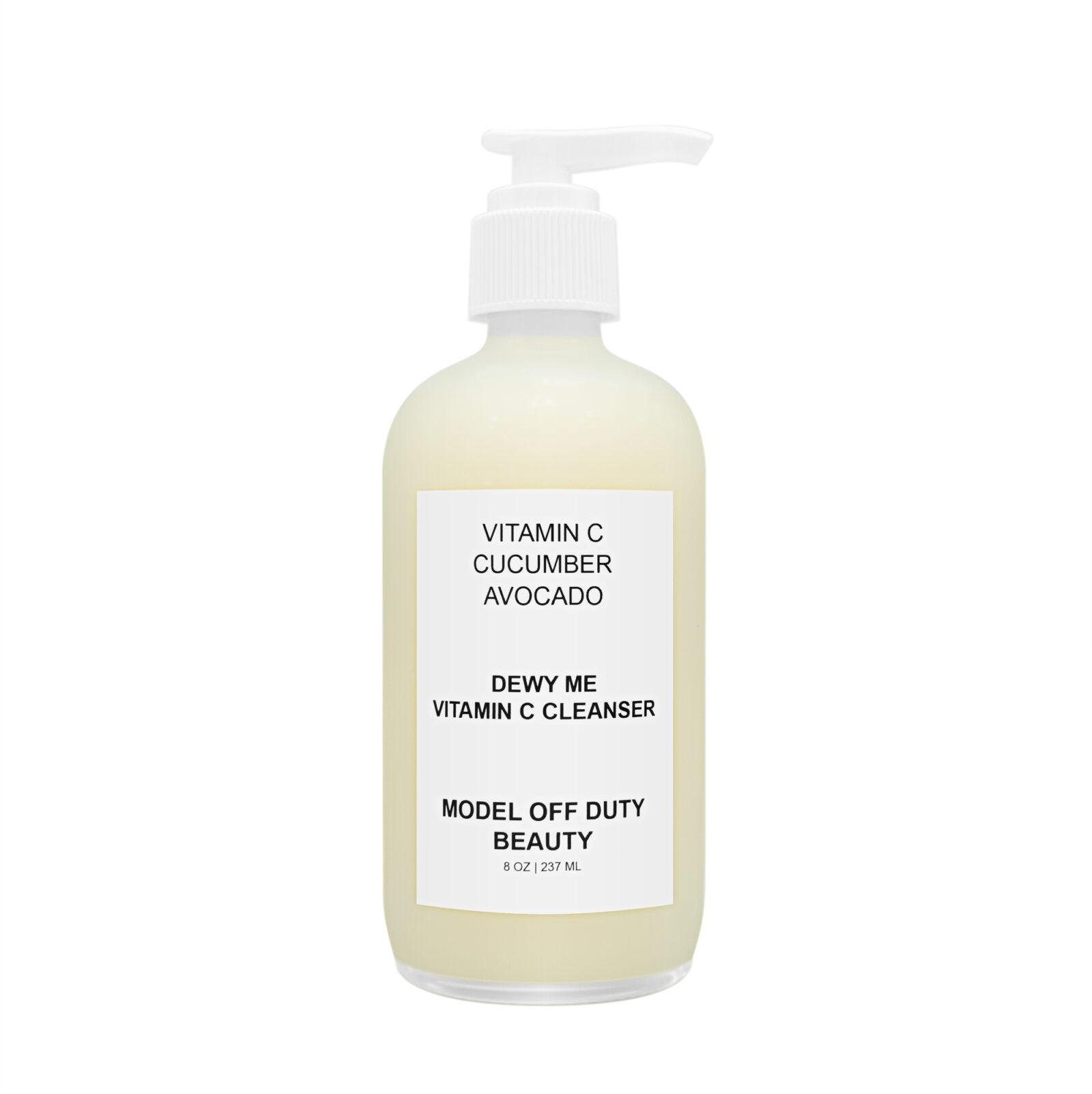 Model Off Duty Beauty Dewy Me Vitamin C Cleanser
With the benefits of a deep cleansing formula and the gentleness of foam, this is undoubtedly the best cleanser for combination skin. It thoroughly cleanses and keeps your skin protected with the help of all-natural ingredients. Model Off Duty Beauty makes it incredibly easy to fall in love with this product as it is completely vegan, cruelty-free, paraben-free, non-toxic, gluten-free, non-GMO, and sustainable. It's definitely safe to say that this is the best cleanser for combination skin in 2021.
The Ingredient List
Vitamin C: The main ingredient of this magical cleanser is Vitamin C, which stimulates the production of collagen and works super effectively to reduce the appearance of fine lines and wrinkles. It also happens to be the most reliable ingredient when it comes to anti-aging treatments, along with keeping your skin protected from free radicals.
Vitamin B: This ingredient helps retain the moisture in your skin to ensure it remains soft and supple. It also shields your skin against environmental stressors along with taking care of redness, itchiness, and inflammation on irritated skin.
Cucumber: Loaded with a variety of minerals along with moisturizing and emollient properties, cucumber is considered to be a superfood for your skin. It also has an astringent effect that can work wonders for puffy skin.
Avocado Oil: Rich in fatty acids, avocado oil happens to be one of the best moisturizing ingredients for your skin. It is also infused with a blend of nutrients that will keep your skin hydrated and nourished.
When you know what exactly you're going to use on your skin, it makes the selection of a product a whole lot easier, which is why I turn to Model Off Duty Beauty for the absolute best in skincare every time my routine needs a boost. While this cleanser is suitable for all skin types, it is definitely a blessing for combination skin. Even if you're not a fan of the ten-step skin care regimen, just including a simple cleanser will make a world of difference to your skin.
Up Next: The best 5 clean beauty trends of 2021 that we are buzzed about