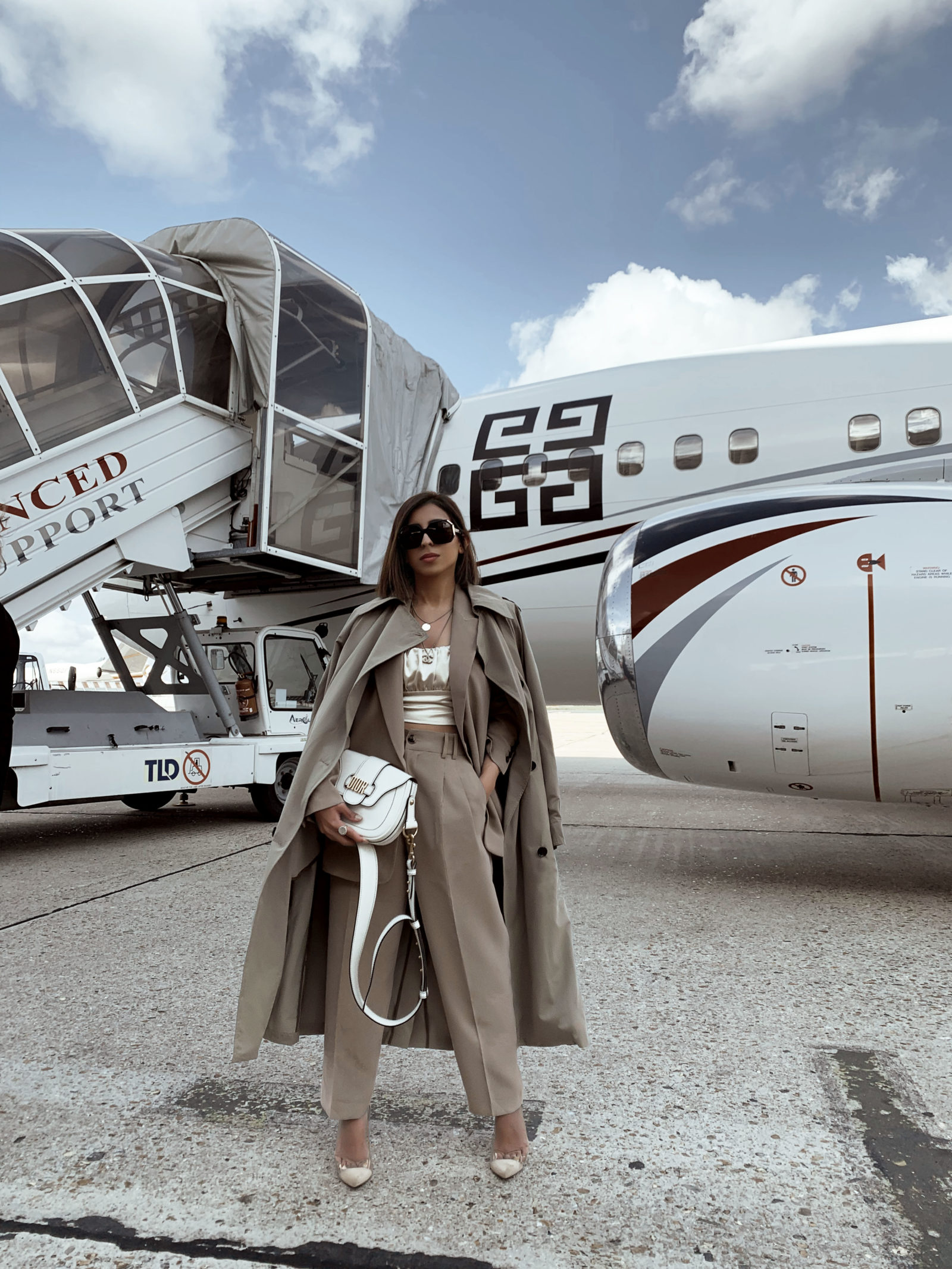 Fall is all about layering and layering depicts your personal style. Adding a blazer to any outfit can elevate your overall look instantly! Whether you're heading to the office or the airport, just throw up a blazer on any outfit and you're good to go. From celebrities to models, everyone is adding this 'extra stylish' piece to their wardrobes. It is chic, comfortable and the 'most stylish' piece of clothing. I prefer calling it 'The Do-It-All Blazer' because it's literally an all-rounder. Here are a few ideas
The Casual Chic
Convert a casual sporty look into a classic chic one by adding an oversized blazer to the cycling shorts. This masculine design molded beautifully around the female body form looks absolutely fantastic! Add cat eyeglasses to compliment your outfit. A pair of nice heels with it would make it look posh.
The New-Age Formals
Short coordinated suits are exactly what you need to show up in the office this season. Spice up the look with stylish heels and classic matte hoops! Simple yet sophisticated, this look can surely turn heads around.
Say Yes To Monochromes
They're good as separates and best when paired together! If you're a frequent reader, you must already know how much I love whites. Pair a menswear-inspired monochromatic blazer with a pant or classic calf-length skirt. Add some formal accessory pieces like pearl earrings and a color- coordinated handbag. Elevate the look by adding formal strappy heels.
Back to Plaids
Plaids have always been my favorite! Whether it be a blazer, shirt, skirt or any other piece, it's hard for me to keep my eyes off plaids! An oversized plaid blazer is my bougie item for the season! I like to keep my style casual by adding a plaid blazer on a classic white shirt paired with a color coordinated skirt/shorts. You can accessorize the overall look by stacking some necklaces and rings!
Classics? Always.
A sophisticated, chic look is an all-time savior. A black blazer suit, classic pants, and a sleek pair of heels are my staple items. If you don't wanna invest any time on accessorizing the look, just add a sophisticated watch and you're all set.
What style is your favorite from the ones listed above?
Adi xx