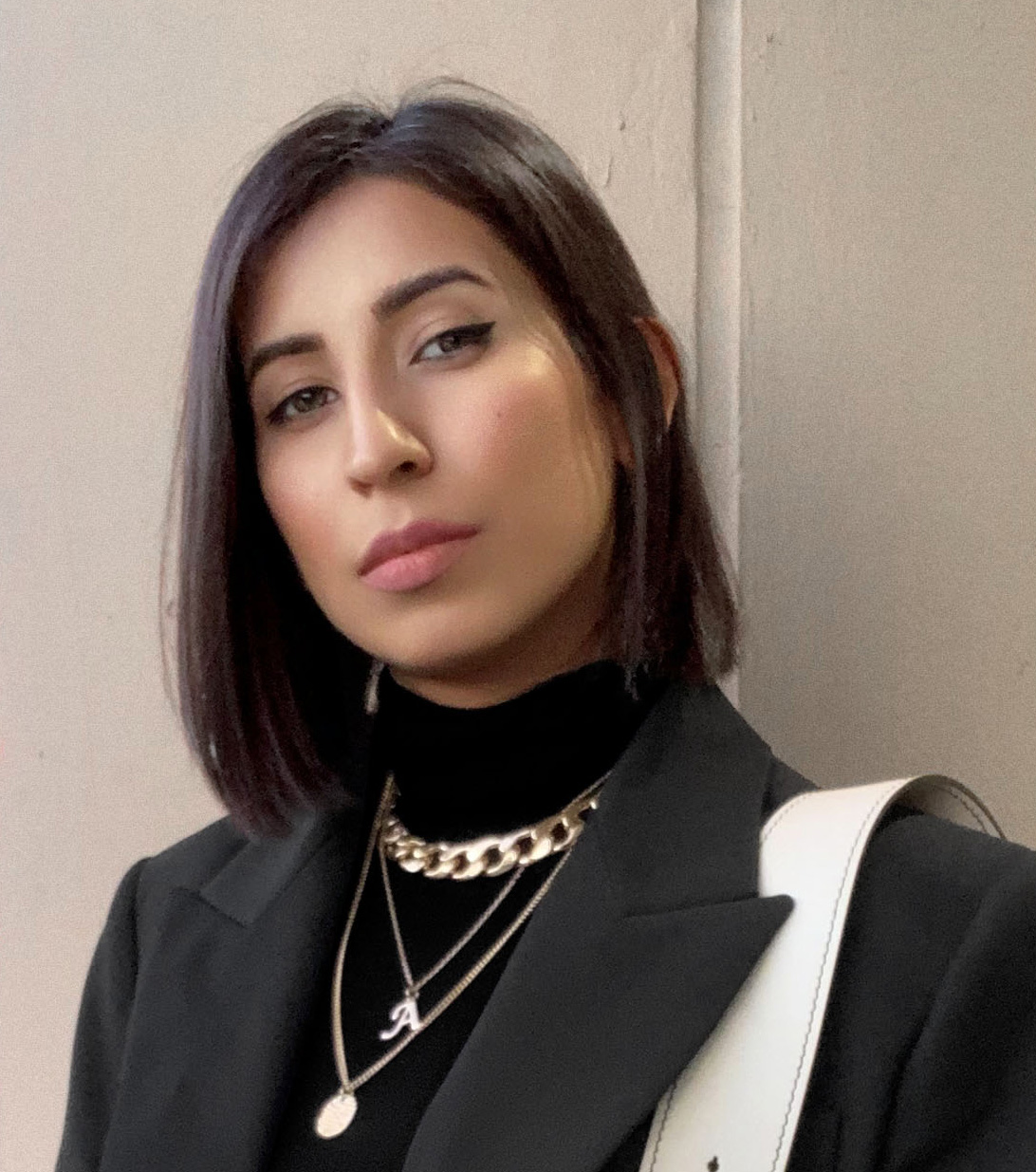 With years of trial and error, we have finally figured out that suitable skincare should be carefully chosen based on its ingredients. Although there is an endless list of skin-friendly ingredients; everyone needs to be careful while catering to their unique skin type. Especially when it comes to oils. But what if we tell you we have found an easy way out? We have found the ingredient that is a holy grail oil for all skin types. Yes, an ingredient that will definitely suit your skin type. This incredible ingredient is called rosehip oil.
What is so great about rosehip oil?
Once you incorporate rosehip oil in your skincare, there is no turning back. This exceptional oil is a universally revered skin-friendly oil. In fact, it works like magic, regardless of your skin type, complexion, or age. It is naturally sourced from roses. More precisely, it is extracted from the globular fruit seeds of the flower called hips – that is why it is called rosehip oil. Rosehip oil is an extraordinary ingredient that essentially hydrates as well as shields your skin from all the harmful environmental stressors. Along with that, it delivers vital fatty acids to your skin that maintains the essential moisture, gives the skin an even tone, and effectively reduces signs of aging. This single ingredient can hydrate, moisturize, brighten your skin, and make you look younger, it is basically an ingredient that can do it all.
What makes rosehip oil so effective?
Rosehip oil has enormously high concentrations of all the essential elements like vitamin A, B1, B2, B3, as well as K. All these essential elements makes it super effective. In fact, It is an incomparable, rejuvenating oil that is filled with healing properties. Moreover, it even boosts collagen production and bright complexion. Here is an elaborate description of all the essential elements rosehip oil comprises of.
Vitamin A: Rosehip oil is rich in vitamin A which is an excellent anti-aging element. It helps in getting rid of age spots as well as wrinkles.
Antioxidants: Rosehip oil is packed with the goodness of antioxidants, particularly linoleic acid and Vitamin C.
Omega Fatty Acids: Rosehip oil consists of omega fatty acids which make it enormously hydrating.  It moisturizes your skin while protecting it.
Why is rosehip oil also known as dry oil?
At first, it may sound confusing, but that's what makes it fascinating. When we say dry, we are not talking about the state, but nature. Yes, rosehip oil is a liquid-based oil, just like all the other oils. But, unlike all the common oils, it is dry in nature. In other words, the dryness of the oil is categorized based on its reaction to the skin. Dry oil is quickly absorbed by the skin. And the best part – it does not leave any residue. Whereas wet oils are a little more oily, they leave behind a shiny residue and tend to stick for a while.
Recommended Products
Now that you are aware of this miraculous skincare ingredient, keep scrolling to check out 5 amazing skincare products with rosehip oil that will make a great addition to your daily skincare routine.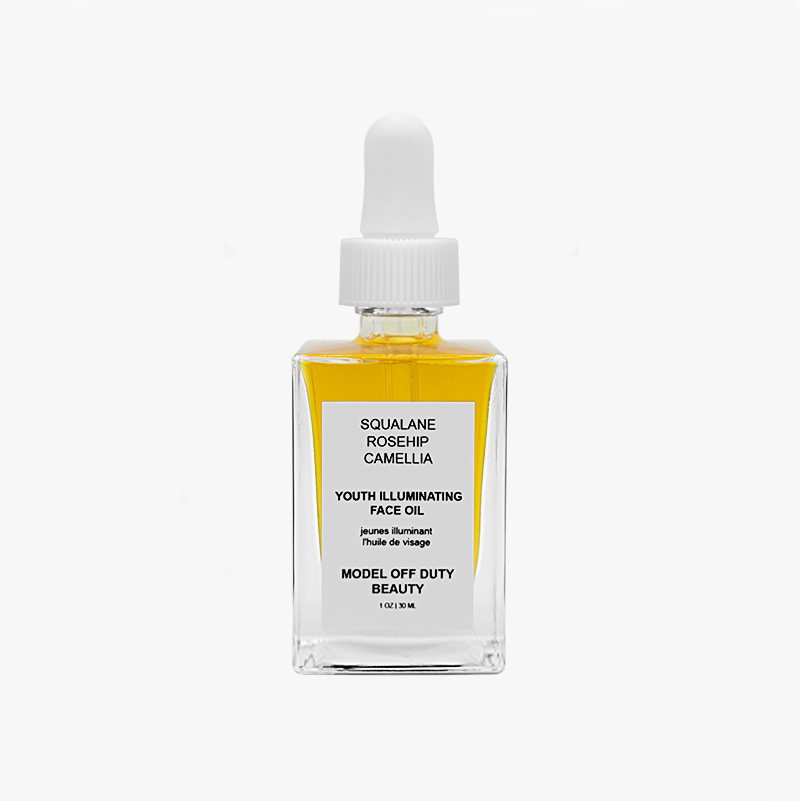 Model Off Duty Beauty Youth Illuminating Face Oil
With plant-based oils such as Camellia, Rosehip, and Squalane swimming within this super-nourishing face oil, your skin is bound to look younger, more radiant, and healthy than ever before.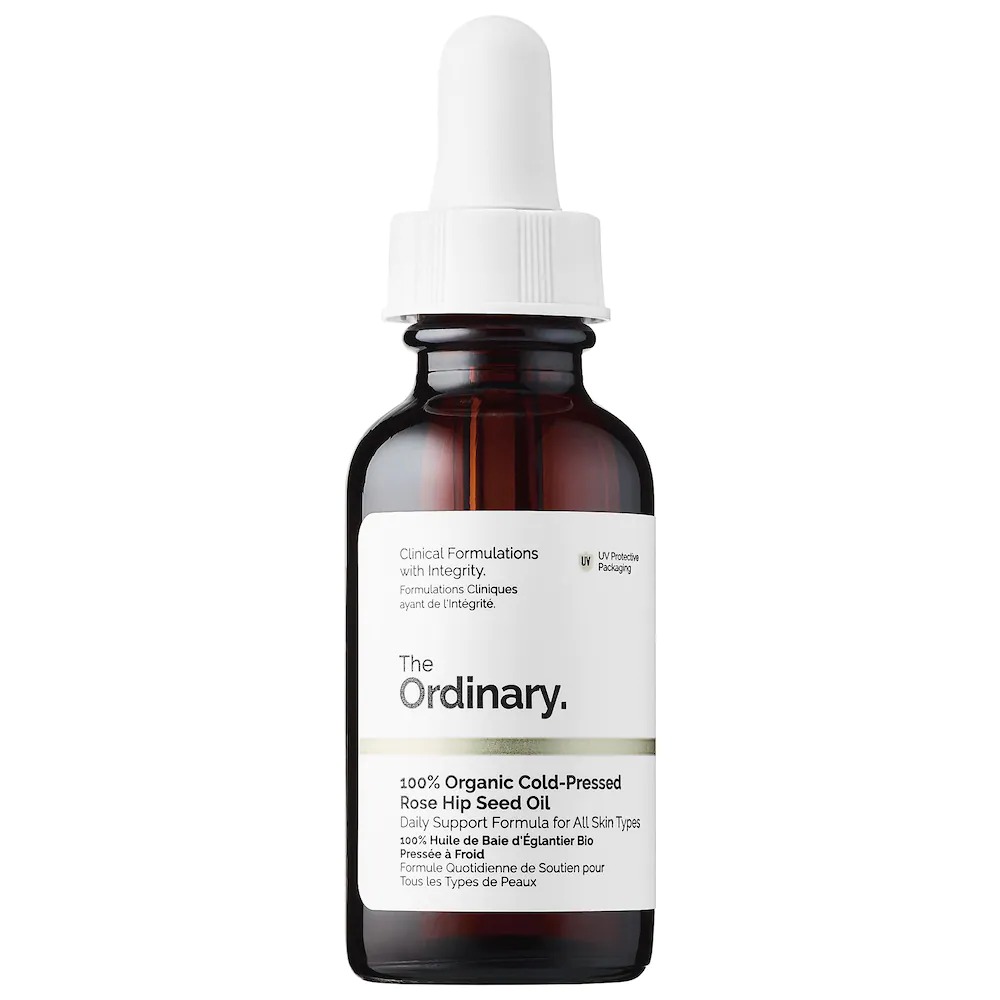 The Ordinary 100% Organic Cold-Pressed Rose Hip Seed Oil
Reduce visible signs of photo-aging with this organic cold-pressed rosehip seed oil, which you can use daily to soothe your skin and get rid of dullness.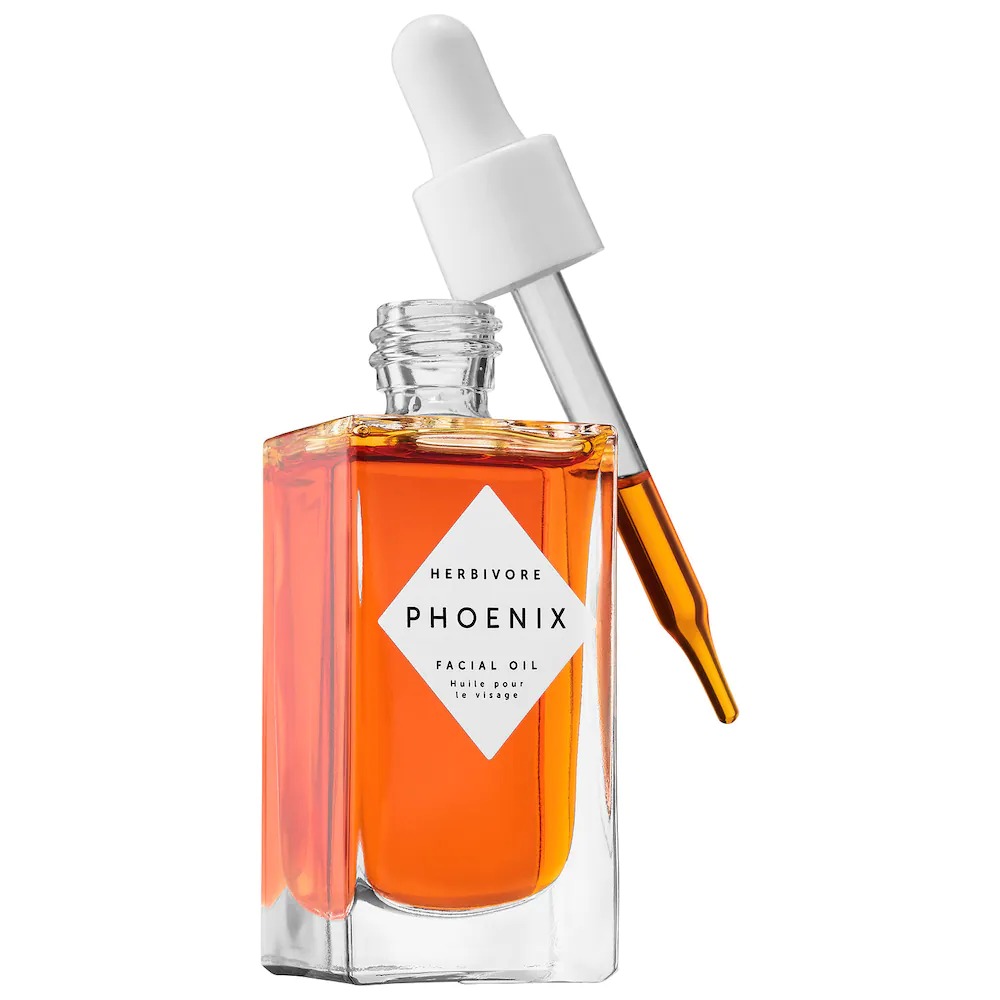 Herbivore Phoenix Rosehip Anti-Aging Face Oil
This really, really hydrating face oil gives the skin a smooth, silky, rejuvenated feeling – and if you love your skin, you know this is a heavenly feeling.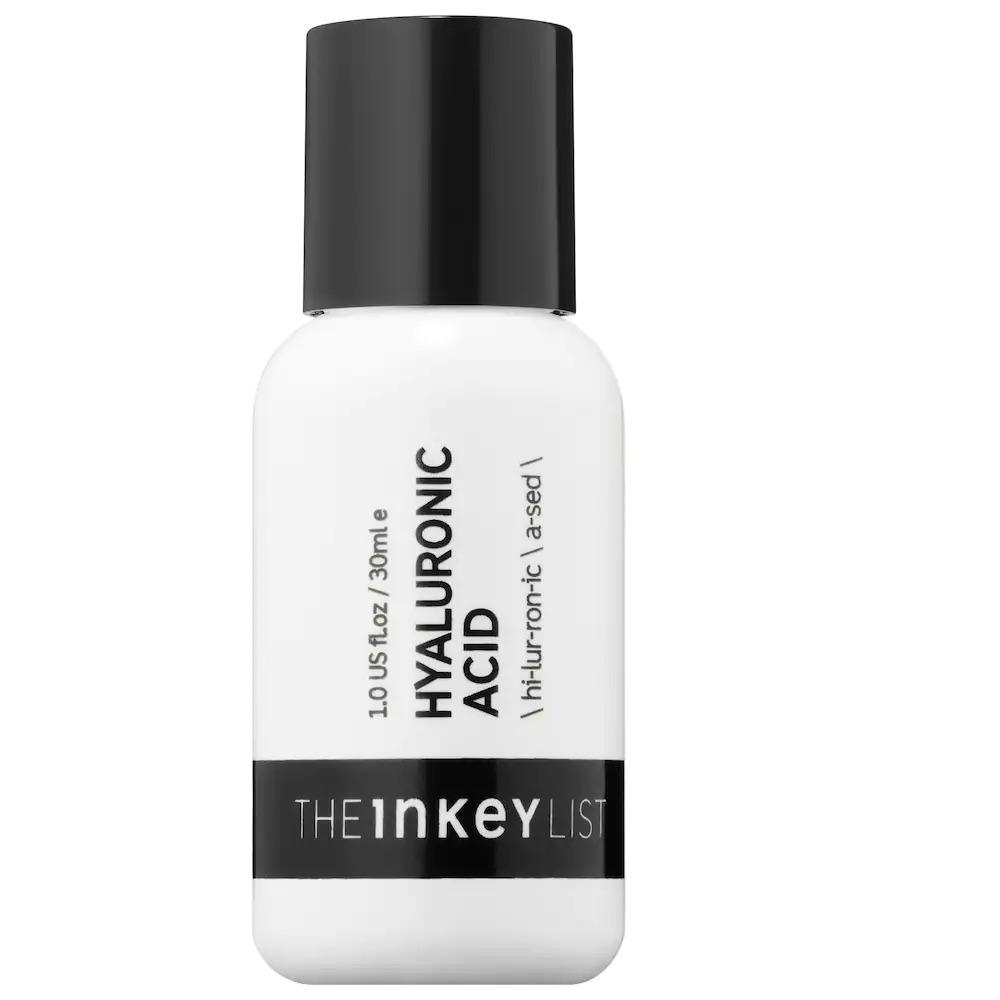 The INKEY List Rosehip Nourishing Night Oil
A facial oil with rosehip and other antioxidants that instantly refreshes your skin and improves your skin tone – and if you suffer from acne, blemishes, or dark spots, this natural face oil will draw it all out too!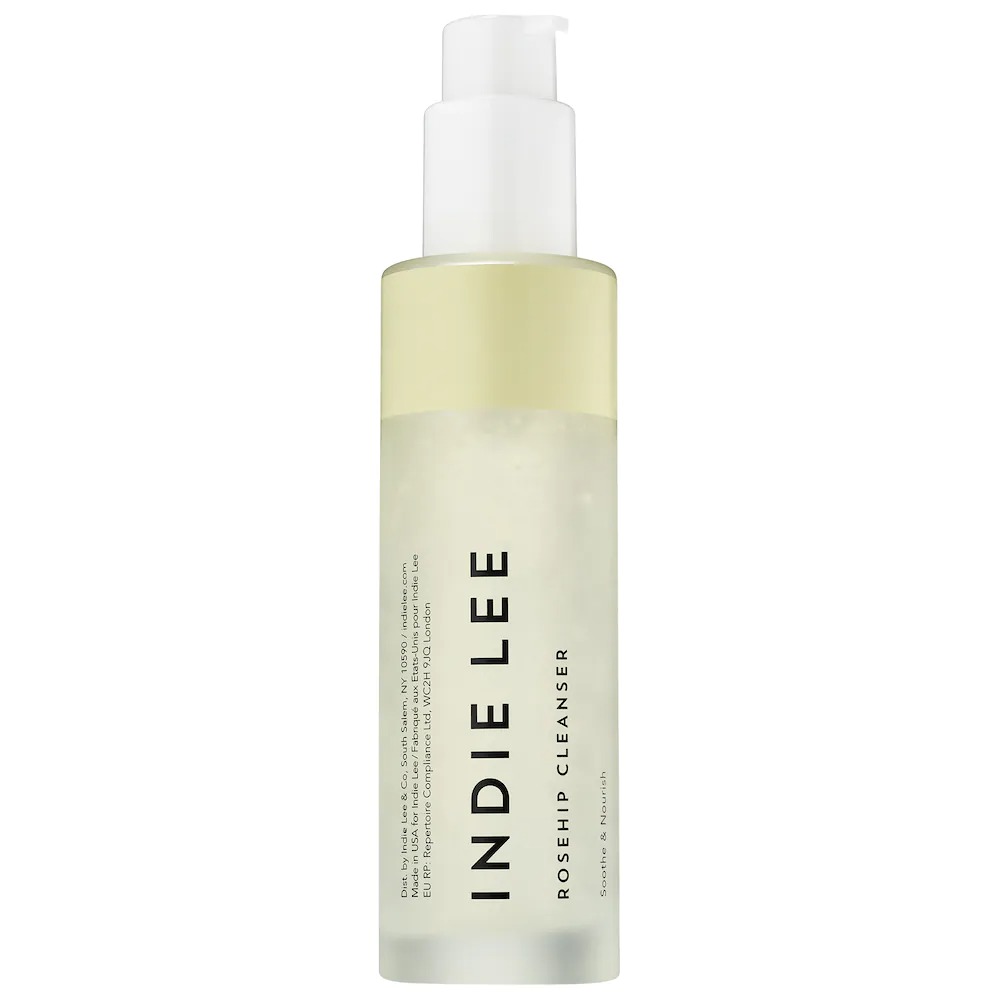 This cleanser does everything that a cleanser does best – but it performs its task with the gentle yet nourishing rosehip oil.
Up Next: This super-effective ingredient can make a world of difference to your skincare routine.