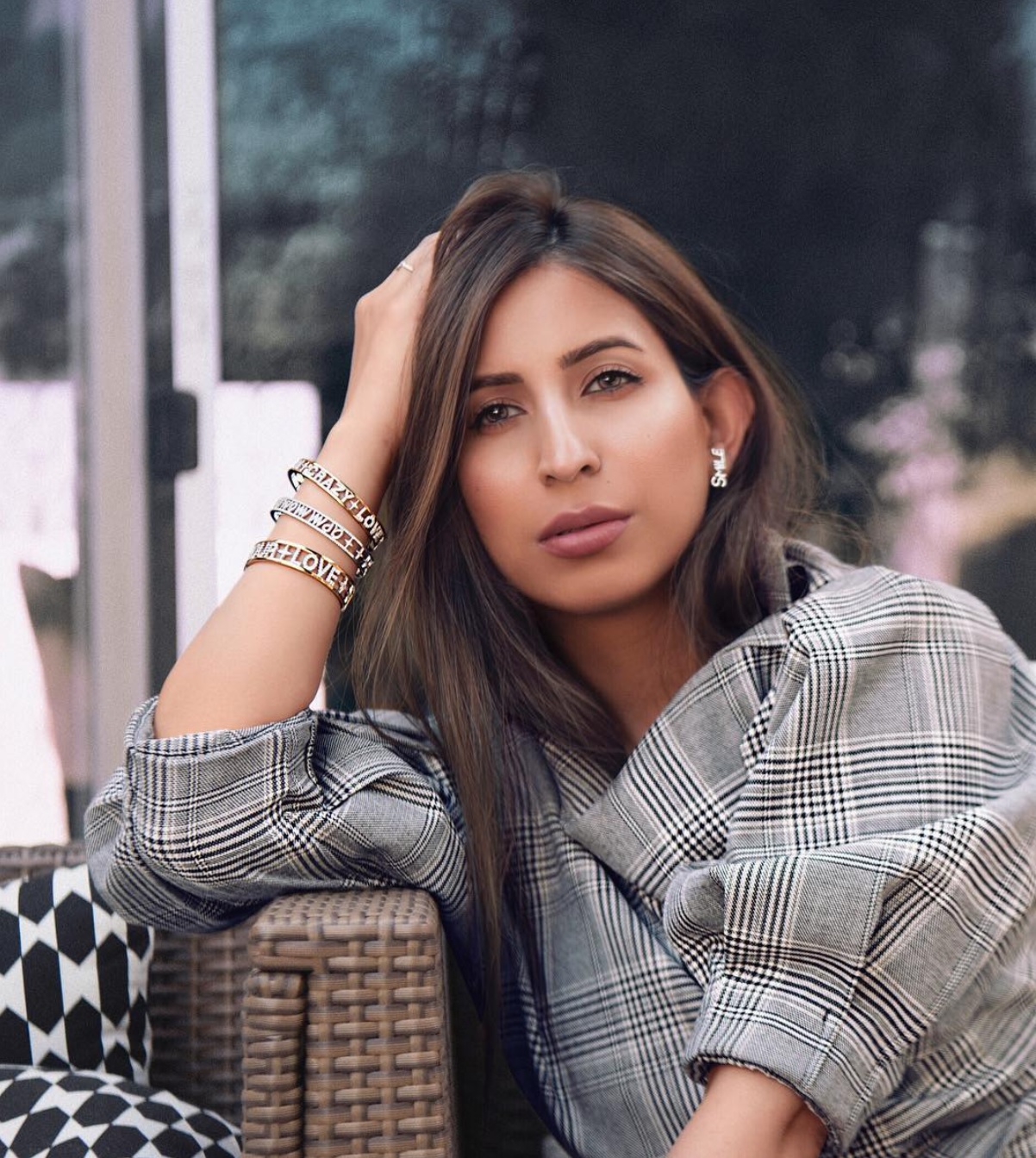 You know that feeling when you promise yourself you'll casually scroll through your Instagram feed for a few minutes and then sleep on time. The next thing you know, you've wasted hours in front of a blue light-emitting device. And you've simply delayed your sleep time. Well, I have been there (and not just once!). That is why I completely understand this scenario. But, believe it or not, it's all fun and games only until those few hours are reflected on your face in the form of dark circles along with tired and puffy eyes. As I have mentioned before, I have been there, and I simply hate this, so I knew that I needed a natural eye cream in my daily regimen.
After all, why should my face pay the price of those sleepless nights? Or worse, why should those all-nighters make me look even more exhausted than I actually am? Well, we have all had sleepless nights that we can't do anything about. But, what we can do is, act on our under-eye skin concerns at an early age to avoid any irreversible changes. Whether it is to eliminate the early signs or to simply prevent them, I have found the perfect natural eye cream for dark circles. It is undoubtedly a game-changing addition to my regimen. I am talking about Model Off Duty Beauty's Superfruit Restorative Eye Cream. Read on to find out how this clean beauty cream is the best natural eye cream for sensitive skin.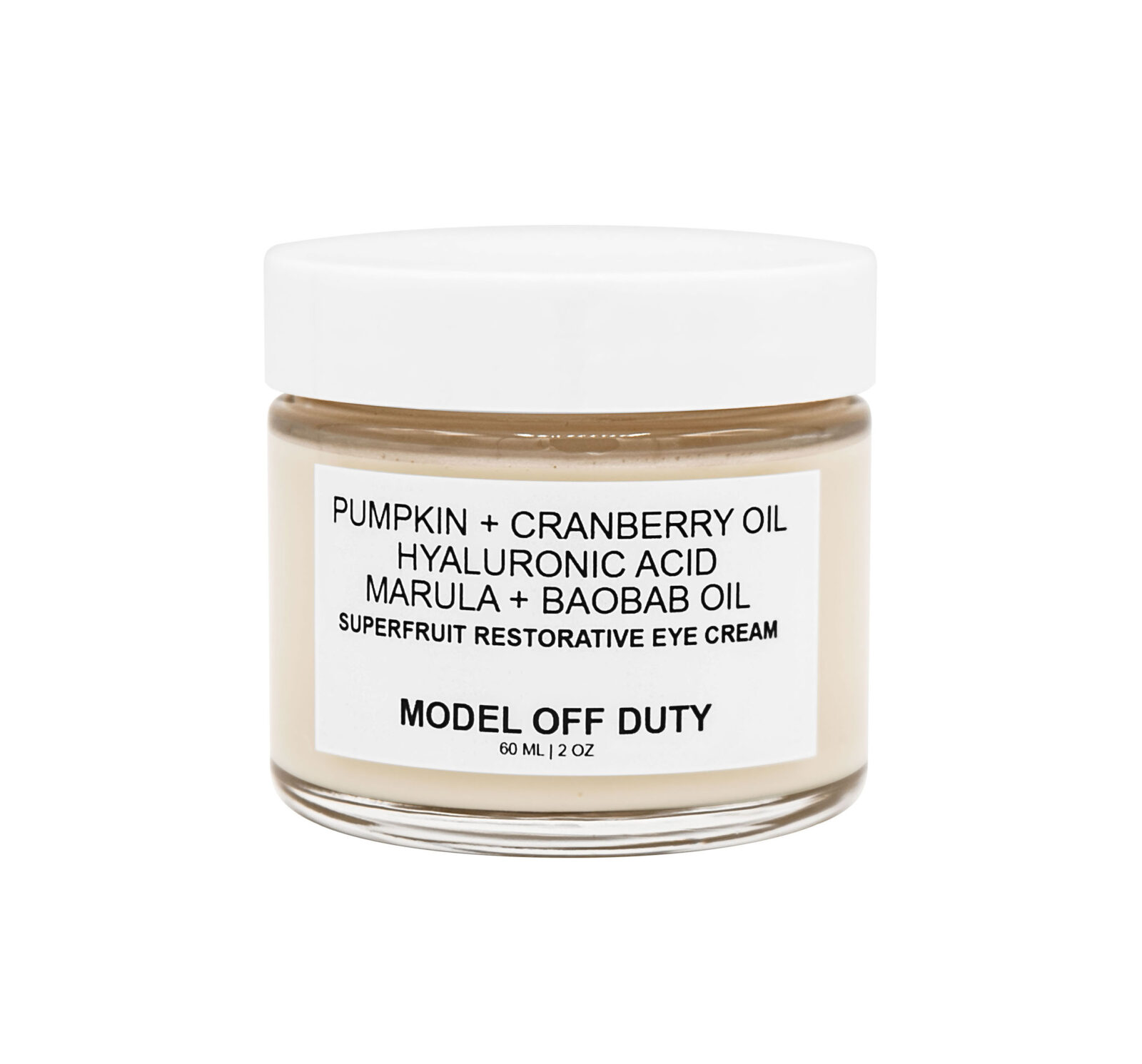 Model Off Duty Beauty Superfruit Restorative Eye Cream
One thing you must remember is, the skin around the eyes is more delicate than the rest of your face, this why I knew I needed the best natural eye cream for that extra dose of nourishment. After extensive research and plenty of failed experiences, I can finally say that I have found the one. This Model Off Duty Beauty cream is a high-performance eye cream that completely banished dark circles, puffiness, and wrinkles around my eyes. This restorative cream is the most effective natural eye cream for oily skin and sensitive skin. With natural and clean ingredients, this product can lift and firm the skin. It also has the power to brighten and hydrate the skin around and under the eyes. But, what is this miracle worker made of? (Trust me, you need to check it out).
What Is This Natural Eye Cream Made Of?
With all-natural and organic ingredients, this eye cream is all- clean, vegan, and sustainable. But that's not it, every ingredient in this cream is gluten-free, paraben-free, phthalate-free, cruelty-free, and non-toxic as well. Here is the list of the key ingredients that are effective yet safe.
Pumpkin Seed Oil – Filled with skin-loving vitamins and antioxidants, pumpkin seed oil protects from sun damage while fighting any wrinkles. It also adds the power of fruit enzymes that exfoliate the dead skin cells and boosts natural collagen production.
Cranberry Seed Oil – Another excellent ingredient in this eye cream is cranberry seed oil that facilitates the protection of your skin and fights signs of aging.
Baobab Oil – This ingredient adds moisturizing vitamins to improve the elasticity of your skin. It also works to soothe any dry areas and restores any damaged skin.  
Marula Oil – Marula oil is incredibly effective for anyone with acne. It is filled with antioxidants, fatty acids, and amino acids that help in delivering a well-nourished glow.
Hyaluronic Acid – With the presence of hyaluronic acid, this eye cream delivers long-lasting moisture and more importantly, locks it within the skin. Hyaluronic acid is an impressive anti-aging agent and also helps by delivering plumper-looking skin.
Up Next: 7 best products of 2021 to add to your skincare regimen to soothe your dry skin