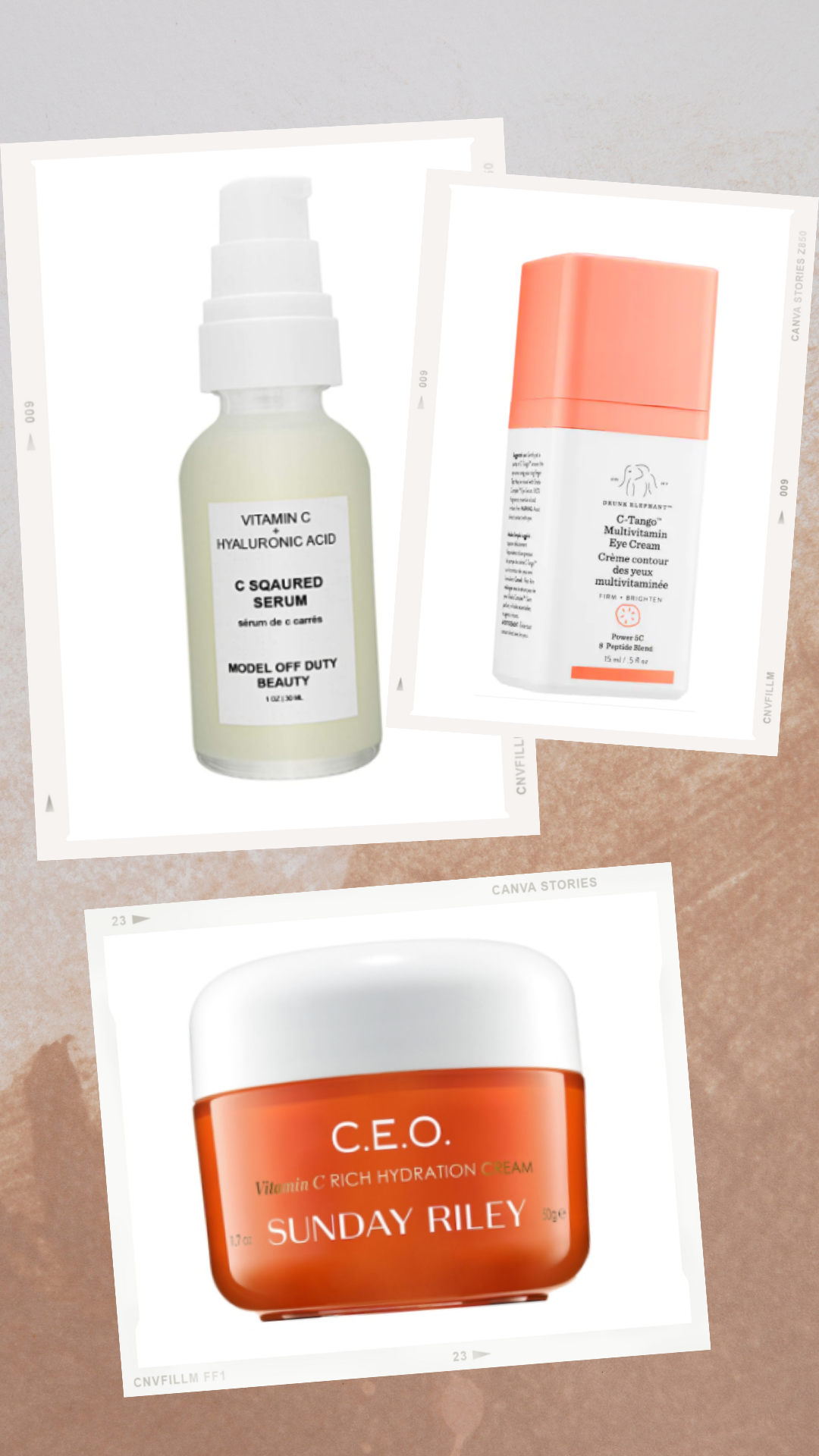 When it comes to dewy-looking skin, it is well established that it is vitamin C is the ultimate solution. But, is that all that it is? Let's find out. Yes, pretty much all the brightening products are power-packed with vitamin C, after all, it is a powerful antioxidant. But, if you want to incorporate vitamin C into your regimen, you must know all the other benefits it can offer apart from the brilliant brightening.  
Understanding Vitamin C
Vitamin C is an antioxidant, usually derived from citrus fruits. In the world of skincare, vitamin C is used in a variety of products. These products offer benefits like brightening, tightening, promotion of collagen production, and many more. Vitamin C is most suitable for normal to dry skin. However, the topical products are pretty much suitable for all skin types. Your body requires vitamin C for the proper growth and reparation of tissues. Whether it's food or skincare, vitamin C intake is only healthy for the body.
Skincare Benefits of Vitamin C
Vitamin C has always been a remarkable skincare ingredient. Here are the top benefits of Vitamin C.
Offers protection against environmental stressors.
Eliminates skin dullness, fine lines, and deep wrinkles, and even reduces the risk of certain kinds of cancers.
Promotes collagen synthesis.
Fades dark spots and discoloration.  
Offers protection from potential sun damage via UV rays.
Hydrates the skin and allows better moisture retention.
Minimizes redness with its anti-inflammatory properties.
Eliminates dark circles around the eyes.
Tightens skin and helps in the prevention of saggy skin.
Promotes wound healing.
Top 7 Skincare Products Infused With Vitamin C

Model Off Duty Beauty C Squared Serum
This Model Off Duty Beauty is made up of a 100% natural double dose of vitamin C to deliver youthful-looking and firmer skin. Apart from 10% vitamin C, this serum consists of skin-loving ingredients like aloe vera and hyaluronic acid, which offer anti-aging properties to the skin. Pick this for an instant and long-lasting glow.

Dr. Zenovia Skincare Vitamin C Brightening Toner
This skin rejuvenating toner by Dr. Zenovia Skincare is filled with antioxidants. It acts as the perfect product to boost the restoration and the hydration of the skin. Not only that, this toner is suitable for all skin types and works to even out your skin tone and skin texture while minimizing the pore size. Pick this if you want to get rid of dullness.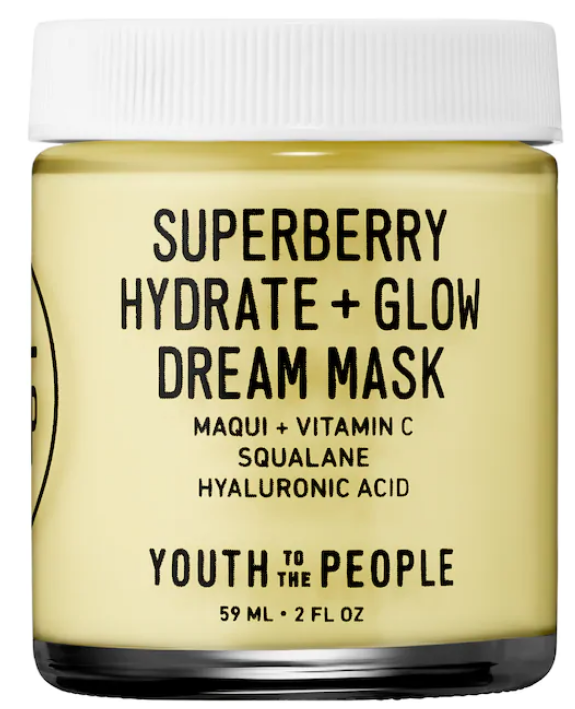 Youth To The People Superberry Hydrate + Glow Dream Mask with Vitamin C
Another vitamin C product we love is this overnight mask by Youth To The People. Pick this if you are looking for a product to offer thorough hydration, tightening, and brightening. Filled with the powers of THD ascorbate, super berries, hyaluronic acid, and squalane, this product offers a safe experience for all skin types.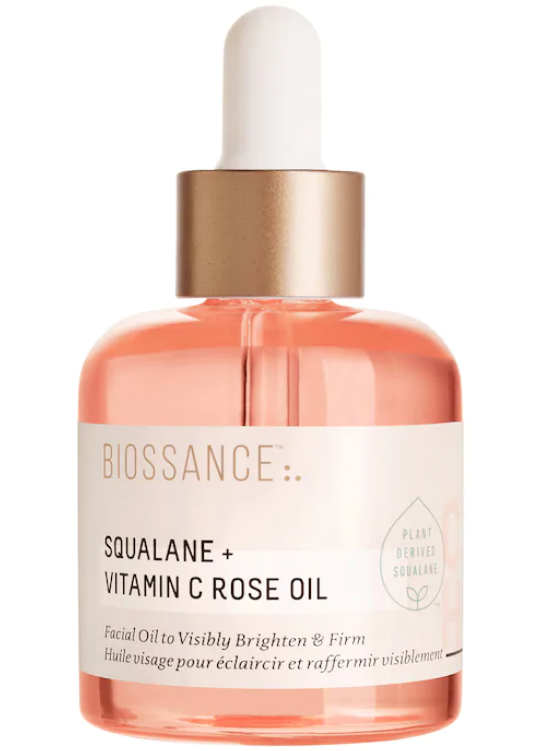 Biossance Squalane + Vitamin C Rose Oil
Another product filled with the magic of vitamin C is this hydrating facial oil by Biossance. Although it is 100% safe for all skin types, this oil should be your pick when you are looking for brighter and tighter skin. In just a few applications, this product delivers radiant-looking skin while targeting skincare concerns like dullness, dryness, unevenness, and multiple signs of aging.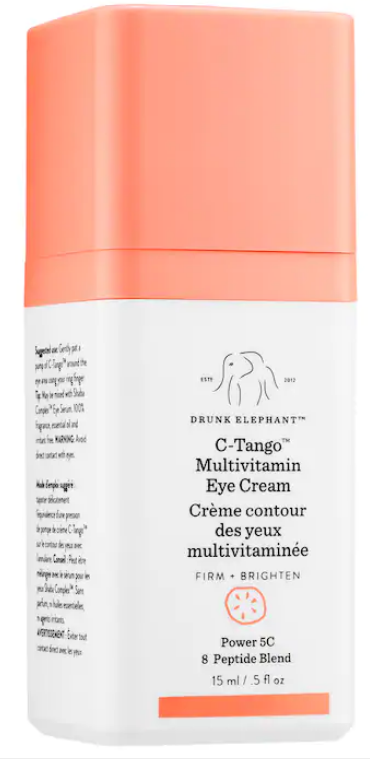 Drunk Elephant C-Tango™ Vitamin C Eye Cream
Drunk Elephant has designed this rich and restorative eye cream to deliver firmer and brighter skin. Filled with the powers of peptides, vitamin C, and cucumber extract, this product is safe for all skin types. It focuses on concerns like fine lines, deep wrinkles, and loss of elasticity.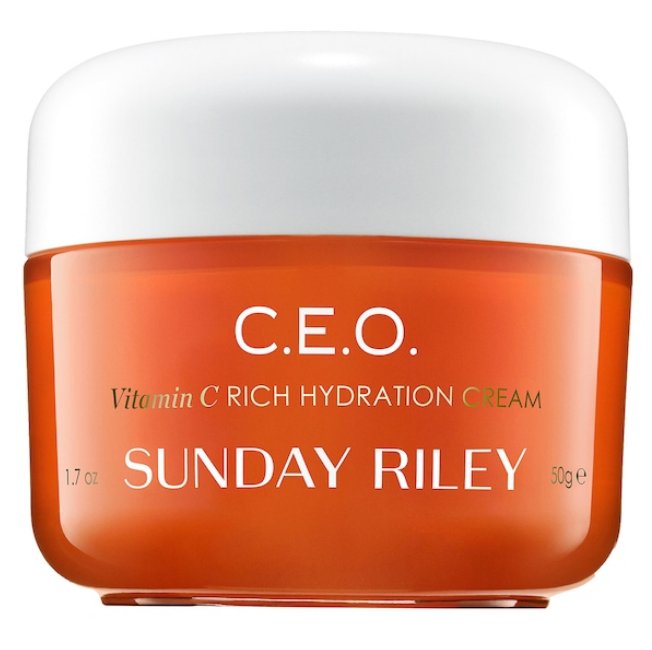 Sunday Riley C.E.O Vitamin C Rich Hydration Cream
This hydrating moisturizer by Sunday Riley is all you need for moisturized and healthy-looking skin. Filled with the powers of vitamin C, this product works to deeply hydrate your skin while giving you younger and better-looking skin. It also fights signs of aging and dryness.
Model Off Duty Beauty Dewy Me Vitamin C Cleanser
Unlike all the vitamin C products, the Dewy Me Vitamin C Cleanser is filled with ingredients like Vitamin B, avocado oil, and cucumber. This gel-based cleanser is all you need for bright and healthy skin. You can simply add this pick to your nightly and morning skincare routine. This way, this MODB cleanser gets a chance to cleanse your skin but without stripping it of the essential hydration. Pick this for cleansing, brightening, protecting, and firming your skin.