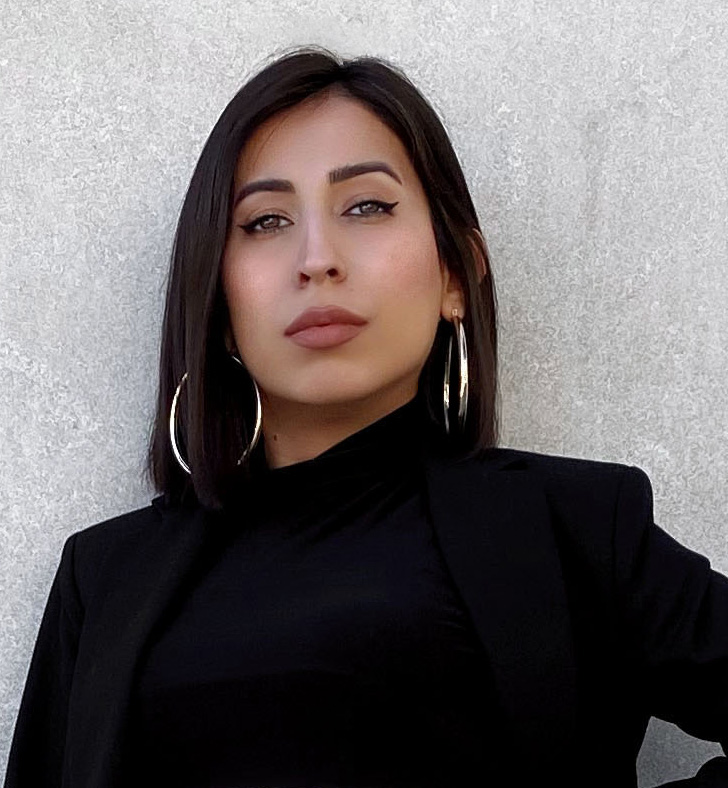 Who doesn't love Avocados? Whether you spread it on your toast, blend it in a smoothie or infuse it in your skincare – it's equally great! It's nutrient filled in all its forms and can do wonders for the skin and body. Using it as a topical treatment has hundreds of benefits. Add avocado oil to your skincare and haircare. It's natural and incredibly effective. Several dermatologists recommend it all the time. We're not surprised that it has taken over the skincare world. Read more on how avocado oils can change your life below.
All products featured on Fancy Correctitude are selected based on what our editors truly love. If you end up purchasing through our links, we may earn a small affiliate commission.
Avocado Oil Skin Benefits
Avocado oil is a great ingredient to add to your routine because it is an antioxidant and has anti-inflammatory properties. It acts as an emollient and helps maintain hydration in your skin. It effectively moisturizes and keeps dryness away, making it ideal for the wintertime. Since it's derived naturally, it is free from radicals. It is suitable for any skin type, whether you have dry skin, sensitive skin, or any other skin concerns like psoriasis, seborrheic dermatitis, or eczema. It's amazingly soothing and won't irritate the skin.
To get quicker and more effective results for really problematic skin, use it in conjunction with bakuchiol or retinol. This duo can help your skin absorb even better and works faster. If you're looking for deep moisturization, then team it with a hyaluronic acid-based product.
What Exactly Is Avocado Oil?
Avocado is packed with healthy fats that make it all the more beneficial. It is powered with several multivitamin cofactors, including magnesium, potassium, sodium, vitamins A, B6, C, and K. This fruit has everything you could possibly need to fill your skin with nutrients. And there's more – it's infused with the goodness of folic acid and niacin. Avocado oil is truly a power-packed ingredient that's full of richness. Reap all its benefits by making sure you pick an entirely natural and organic product.
Top 7 Skincare Benefits of Avocado Oil
The number of skincare benefits of avocado is innumerable, but we have handpicked the best benefits of avocado oil that you need to know about.
It promotes and boosts natural collagen in the skin.
Prevents skin damage due to free radicals or external environmental factors.  
Intensifies the metabolic energy process in the mitochondria for an invigorated feel.
Assists in the maintenance of hydration.
Diminishes any inflammation.
Helps in the management of acne-prone skin.
Eliminates any dryness or flakiness.
Avocado Oil-Infused Products That We Are Obsessed With
This Model Off Duty Beauty moisture cream is an amazing moisturizer to deliver the goodness of avocado oil. In fact, a mere application of this clean beauty cream will be enough for you to fall in love with the glow it offers. The Dream Glow Moisture Cream consists of 100 percent natural, clean, and vibrant ingredients that deliver the dreamiest glow. In fact, along with avocado oil, this MODB product is filled with immensely potent ingredients like rosehip seed oil, jojoba oil, and rosemary for a healthy and happy flush. 
Avocado Melt Retinol Sleeping Face Mask
This effective face mask is filled with the benefits of avocado and helps calm the skin. It is also infused with the powers of retinol that help eliminate blemishes and breakouts. It is suitable for all skin types. It keeps your skin hydrated and moisturized to give you a beautiful, natural glow.
Creamy Eye Treatment with Avocado
This nourishing eye cream is composed of all-natural ingredients like pure avocado oil which eliminates excessive dryness around the area. Lack of hydration can cause darkness and tiredness on the undereye, and this cream aims to change that drastically. It de-puffs, brightens, and firms up the delicate skin around the eyes.
Drink Up™ Intensive Overnight Hydrating Mask with Avocado & Swiss Glacier Water
This avocado-based mask is an ideal option if you're looking for maximum hydration. It will instantly plump up your face and give it a boost of hydration. Simply apply it before bed and wake up with gorgeous and radiant skin. It keeps the skin soft and healthy-looking for more than 70 hours.
Wide Awake Brightening Eye Cream with Avocado
This cream has a lightweight texture that makes it ideal for wearing daily. It is packed with peptides and antioxidants that are beneficial in your skincare routine. It has the goodness of avocado protein that hydrates the skin effortlessly. It helps eliminate dryness, puffiness, and darkness.
Up Next: Perfect Your Skincare Routine With These 7 Brilliant Skincare Products