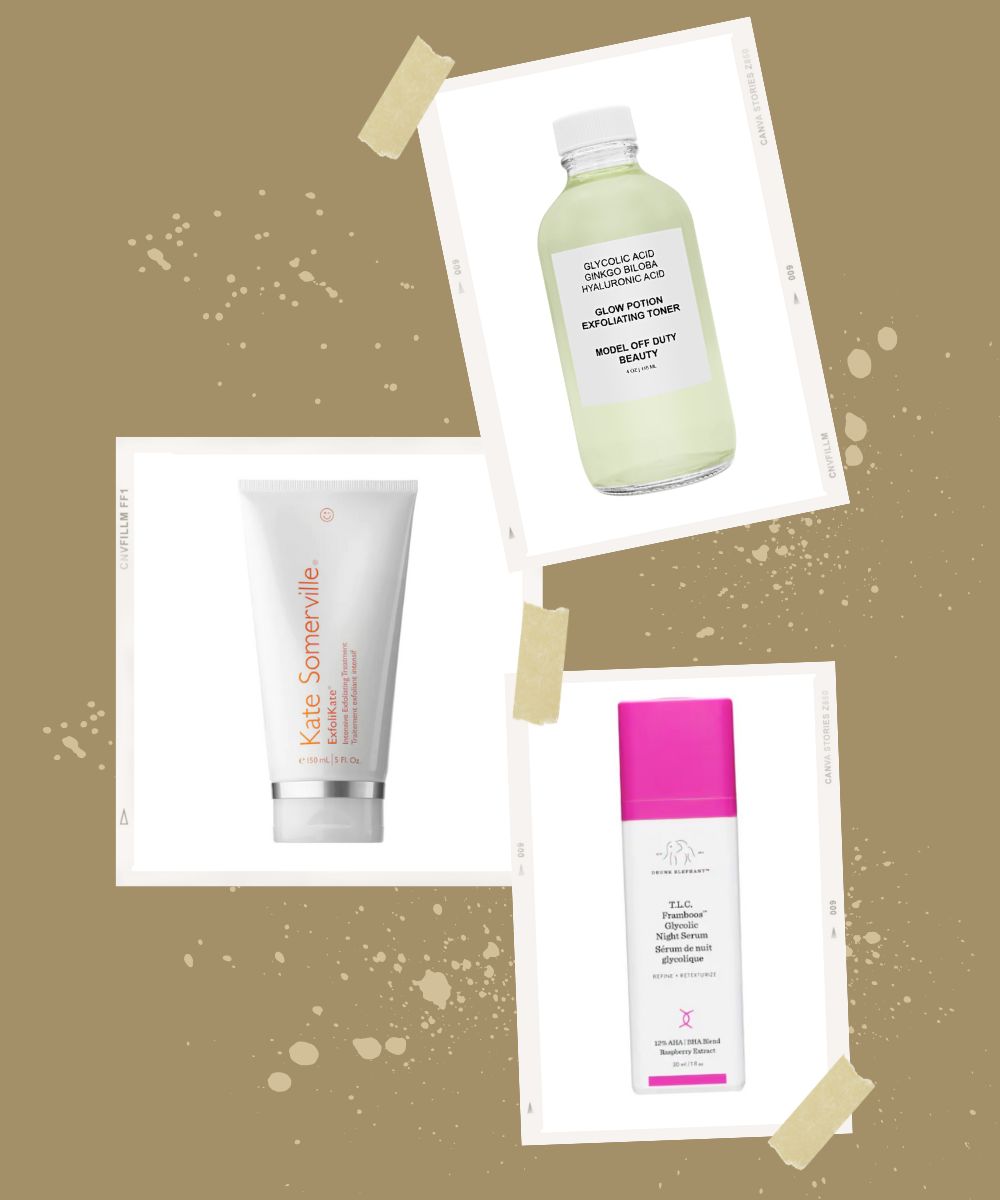 Glycolic acid can change your life. From getting rid of acne to eliminating dullness, glycolic acid can do it all. In fact, it will give you the confidence to ditch your makeup and flaunt your naturally glowing skin. Anyone with acne-prone or oily skin can reap the benefits of glycolic acid. Hyperpigmentation, dullness, breakouts, or signs of aging – glycolic acid has the power to banish them all. If you are thinking about incorporating glycolic acid into your regimen, this is all you need to know. Read on to find out all about glycolic acid in skincare products.
What Is Glycolic Acid?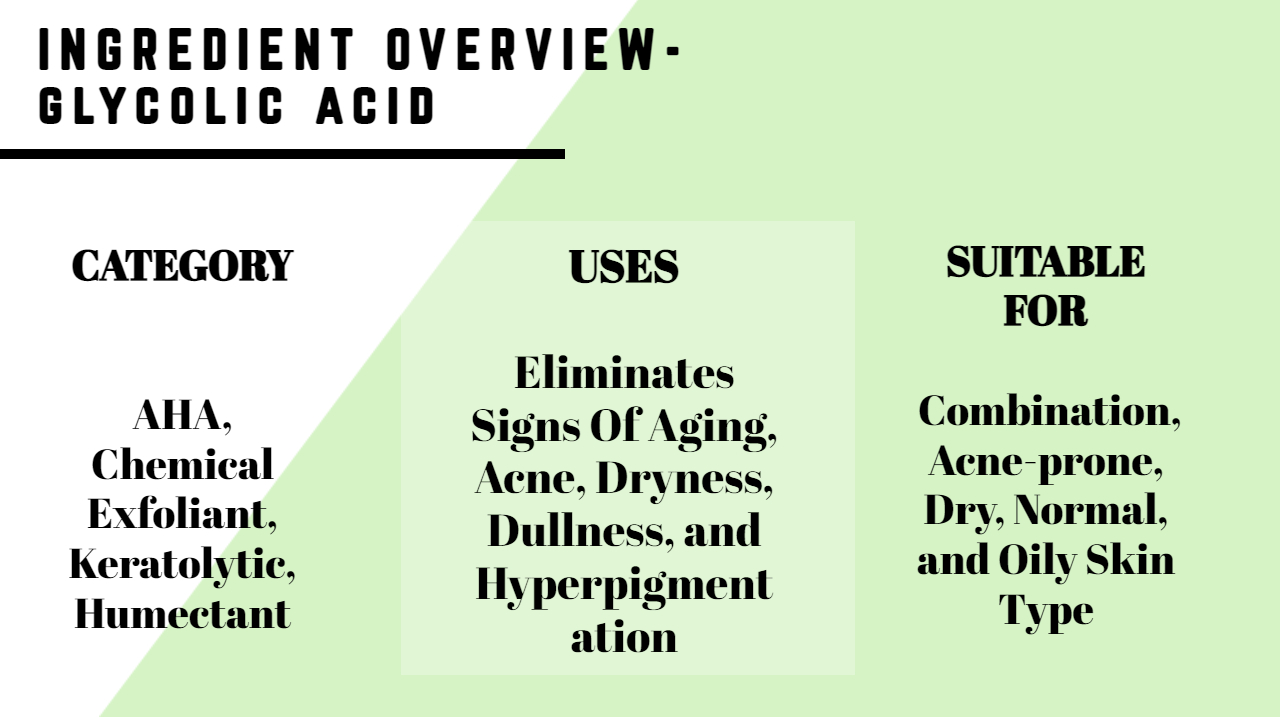 Glycolic acid is an AHA or alpha hydroxy acid. Derived from sugarcane, this ingredient is widely used in the world of skincare to add anti-aging properties in skincare formulations. But that's not; glycolic acid also helps in getting rid of hyperpigmentation, excessive dryness, and acne as well. Filled with keratolytic properties, glycolic acid has the power to exfoliate the dead skin from your skin, which in turn reduces any dullness. Plus, glycolic acid is a humectant, which means it has the power to moisturize your skin. Furthermore, the incorporation of glycolic acid also boosts the penetration of other skincare products. We can simply conclude that filled with skincare superpowers; glycolic acid is a top-tier ingredient you must immediately add to your routine.  
Benefits Of Glycolic Acid In Skincare Products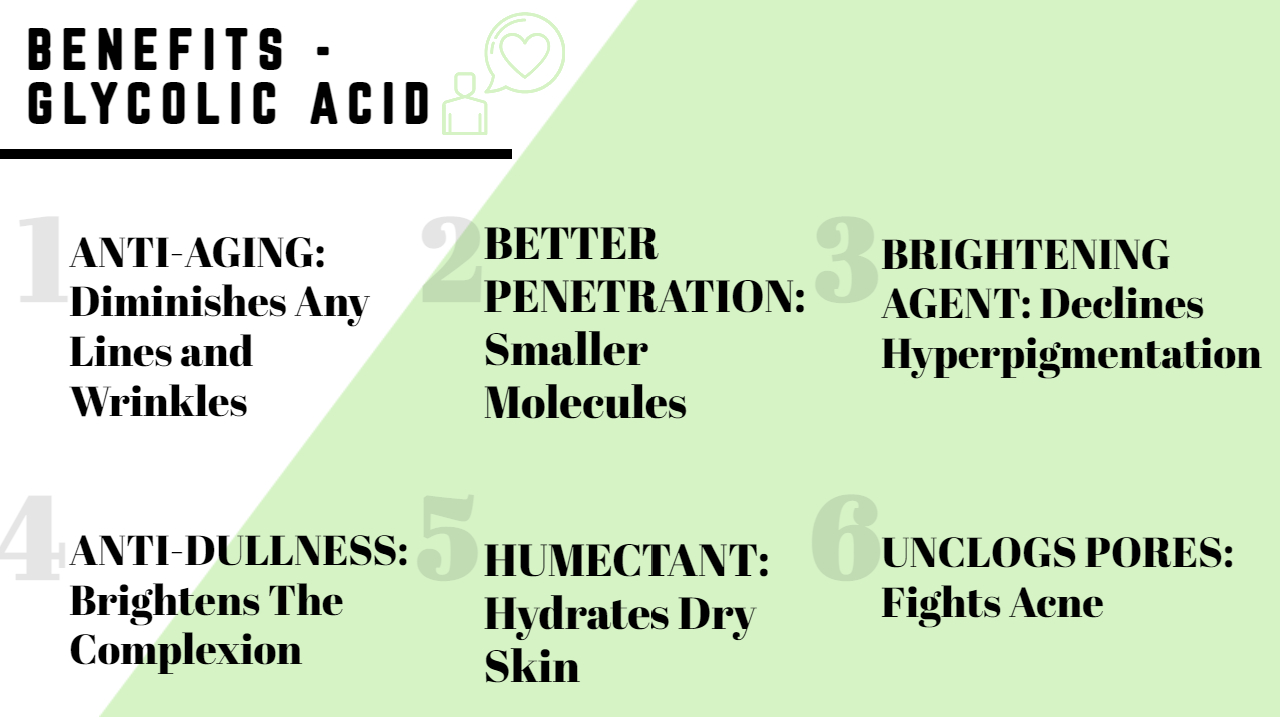 As stated earlier, glycolic acid is one of the most effective skincare ingredients you can add to your regimen. However, before incorporating a glycolic acid product, you must go through this list of exceptional skincare benefits that glycolic acid offers.
1. ANTI-AGING: Diminishes Any Lines and Wrinkles
It is well-established that glycolic acid is anti-aging in nature. But did you know it has the power to simply eliminate lines and wrinkles? Yes, glycolic acid works by exfoliating the topmost layer of your skin, which speeds up the natural skin cell renewal process. This, in turn, increases collagen production and gives a healthy and hydrated glow. With powers to make your wrinkles simply disappear, glycolic acid gives a significantly younger-looking appearance.
2. BETTER PENETRATION – Smaller Molecules
Because of its tiny yet mighty molecules, glycolic acid is one of the most powerful alpha hydroxy acids. In fact, it is one of the smallest AHA molecules. Clearly, smaller molecules penetrate the deepest layers of your skin. Better penetration leads to better collagen synthesis, which leads to firmer and better-looking skin. Furthermore, better penetration of glycolic acid also allows deeper and better penetration of other skincare products. Basically, glycolic acid improves the overall skincare performance.
3. BRIGHTENING AGENT: Tackles Hyperpigmentation
Glycolic acid has the power to fade away hyperpigmentation. Ranging from dark spots to age spots, it has the strength to eliminate all kinds of scars by simply eliminating the dead skin cells and revealing a lighter and brighter layer of your skin.
4. ANTI-DULLNESS: Brightens The Complexion
Glycolic acid has the power to chemically resurface the dead skin cells, which helps in the unveiling of a fresher and brighter complexion. Pick this for a bright and smooth complexion. This exfoliating ingredient is all you need to simply break down the dead skin cells.
5. HUMECTANT: Hydrates Dry Skin
Apart from effective exfoliation, glycolic acid also hydrates your dry skin. It is actually a humectant, which means glycolic acid attracts water molecules from the air and moisturizes the skin. This results in revived and restored skin.
6. UNCLOGS PORES – Fights Acne
Glycolic acid has the potential to fight acne by unclogging the pores. Clarified and detoxified skin means better protection from breakouts. Apart from that, it also helps in the reduction of existing acne and acne scars.
When To Incorporate Glycolic Acid?
You must remember that glycolic acid is the most effective in an evening or night skincare routine. One reason is that glycolic acid may make your skin sensitive to sunlight. After all, it is resurfacing your skin. That is why it is advisable to incorporate a glycolic acid night cream or an exfoliant in your skincare regimen. Incorporation of glycolic acid in the night routine simply eliminates the risk of sun damage.
How To Introduce Glycolic Acid In A Safe Way?
Here are a few safety tips that will help you in the prevention of any side effects due to glycolic acid usage:
Always patch test before adding it to your facial regimen.
For the face, first patch test on your forehead.
Do not use a glycolic acid product around your eyes and on your lips.
Add it to your night routine.
Do not continue if you notice any painful redness, flakiness, or peeling. (Slight redness in the first few applications is normal).
Start with lower concentrations of glycolic acid. (Perhaps 10%).
Do not overuse a glycolic acid product. (Pea-sized amount is enough for a single application).
In the case of glycolic acid exfoliant, use it only once or twice a week.
Do not rub it on the skin, since it is chemically induced. It does not require any physical exfoliation.
How To Apply Glycolic Acid?
How to apply glycolic acid? It all depends on your skin type, your skin's tolerance, and which product you are using.
Face Wash: Cleansers are usually gentle, so you can simply incorporate them into your nightly regimen. Try adding a lesser concentration if you want to use it every day.
Toner: Toners are basically chemical exfoliants. Use it after your cleanser but only once or twice a week. Try to go for cleanser and alcohol-free products.
Serum: You can simply incorporate an AHA-based serum into your routine. Make sure you pick a clean product as it is highly concentrated.
Mask: Make sure your mask is clean and natural and always check the instructions on the back. Too much exposure may lead to breakouts. Use it once a week.
Night Cream: Night cream is the best way you can incorporate glycolic acid into your skincare routine. Add a clean and mild glycolic acid cream to your nightly regimen to boost the natural rejuvenation process.
Top 5 Product Recommendations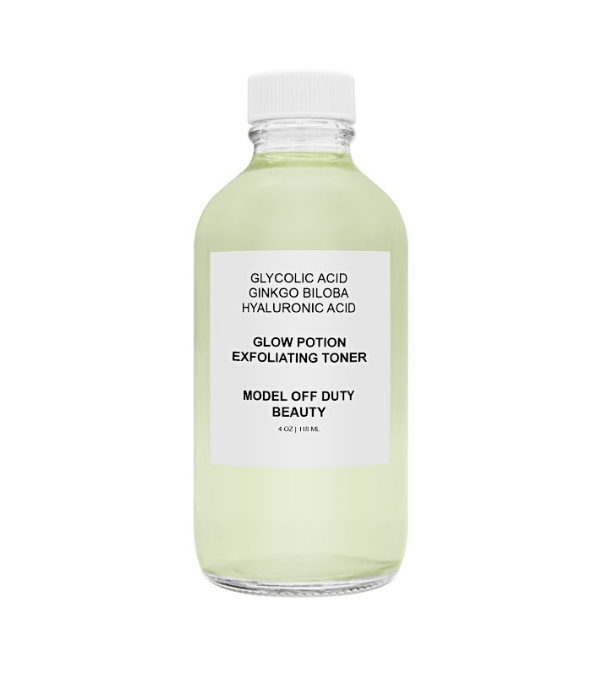 Model Off Duty Beauty Glow Potion Exfoliating Toner
The Glow Potion Exfoliating Toner by Model Off Duty Beauty is a glycolic acid + hyaluronic acid toner. It is astonishingly gentle. In fact, it is the best pick to achieve balanced, clarified, and glowing skin. The best part is it is all-clean, natural, and vegan.

Drunk Elephant T.L.C. Framboos™ Glycolic Resurfacing Night Serum
This night serum by Drunk Elephant is all you need to resurface your congested skin. It has the power to lift your dead skin cells away. Suitable for all skin types, it can improve skin tone, skin texture and eliminate signs of aging.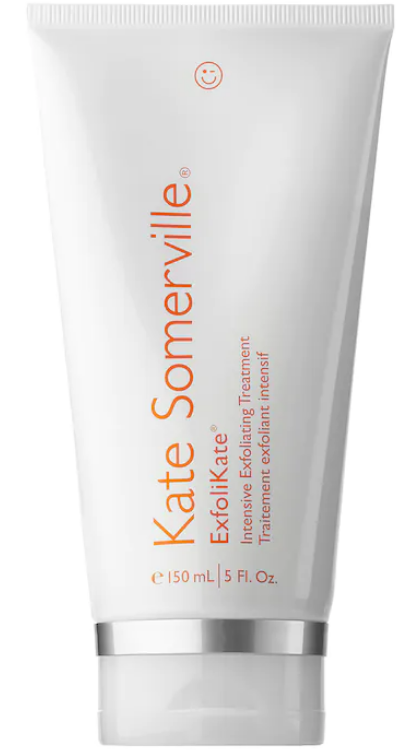 Kate Somerville ExfoliKate® Cleanser Daily Foaming Wash
This clinically inspired foam-based cleanser is filled with the powers of AHAs plus fruit enzymes. It is all you need to gently eliminate any excess oil, makeup, and impurities to bring out clearer and smoother skin. It is suitable for all skin types.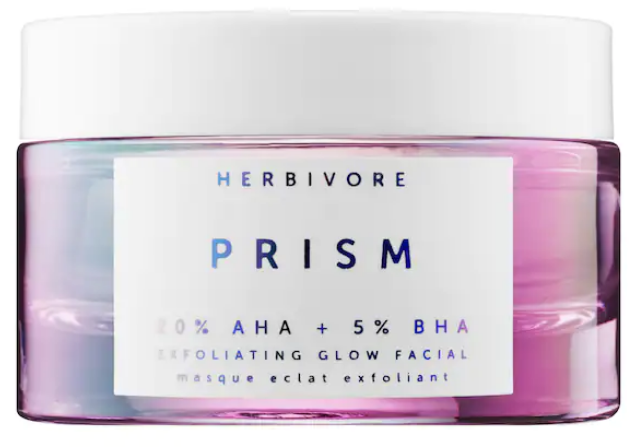 Herbivore Prism 20% AHA + 5% BHA Exfoliating Glow Facial
This gentle exfoliator is all you need to clarify your skin. Pick this to improve your skin texture and reduce any signs of aging. It is safe for all skin types.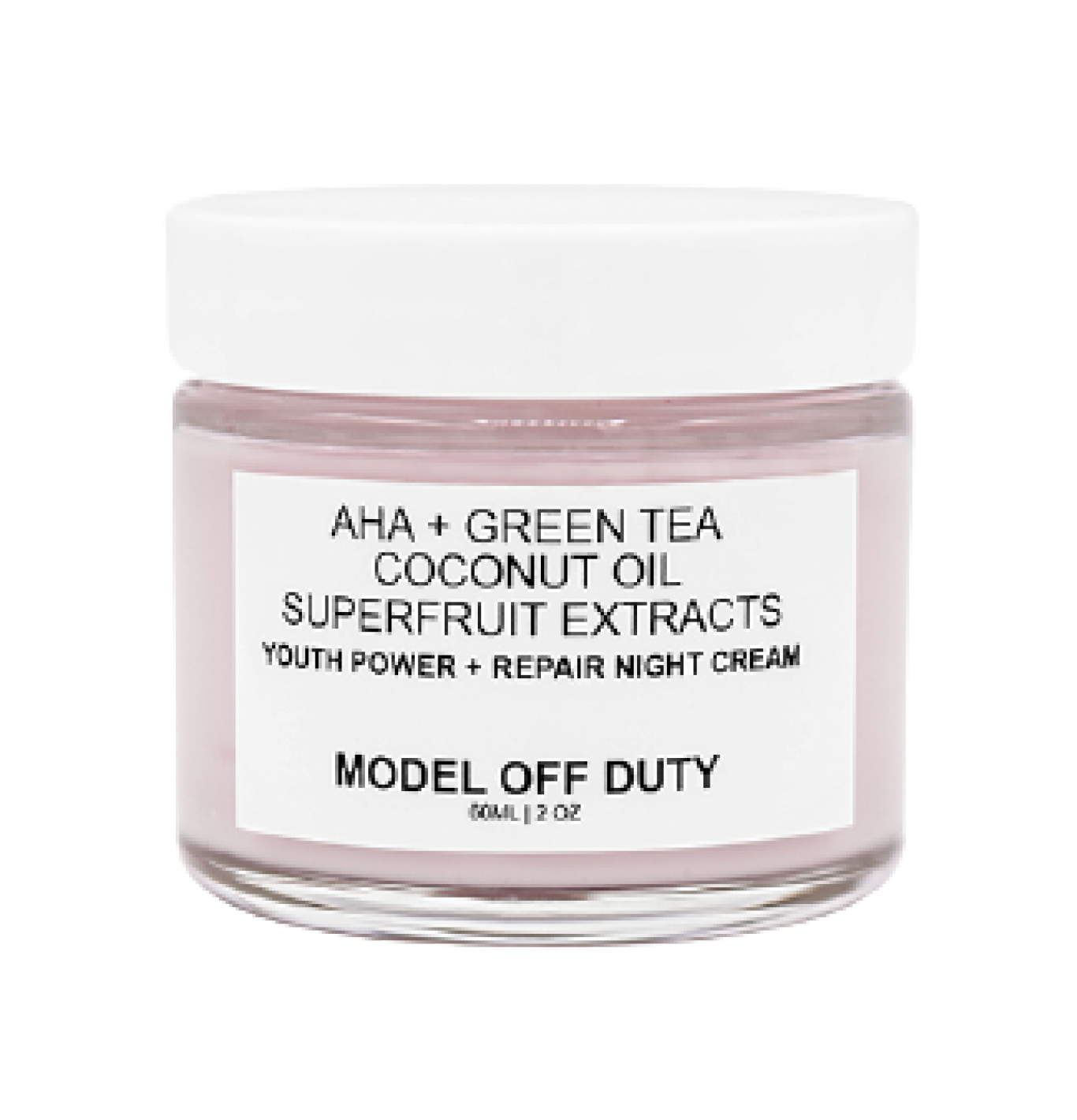 Model Off Duty Beauty Youth Power + Repair Night Cream
This remarkable night cream by Model Off Duty Beauty has the power to rejuvenate your skin while you sleep. It is a clean and gentle product that promotes the cell renewal process and collagen production. Pick this glycolic acid-infused cream for the best anti-aging effects.