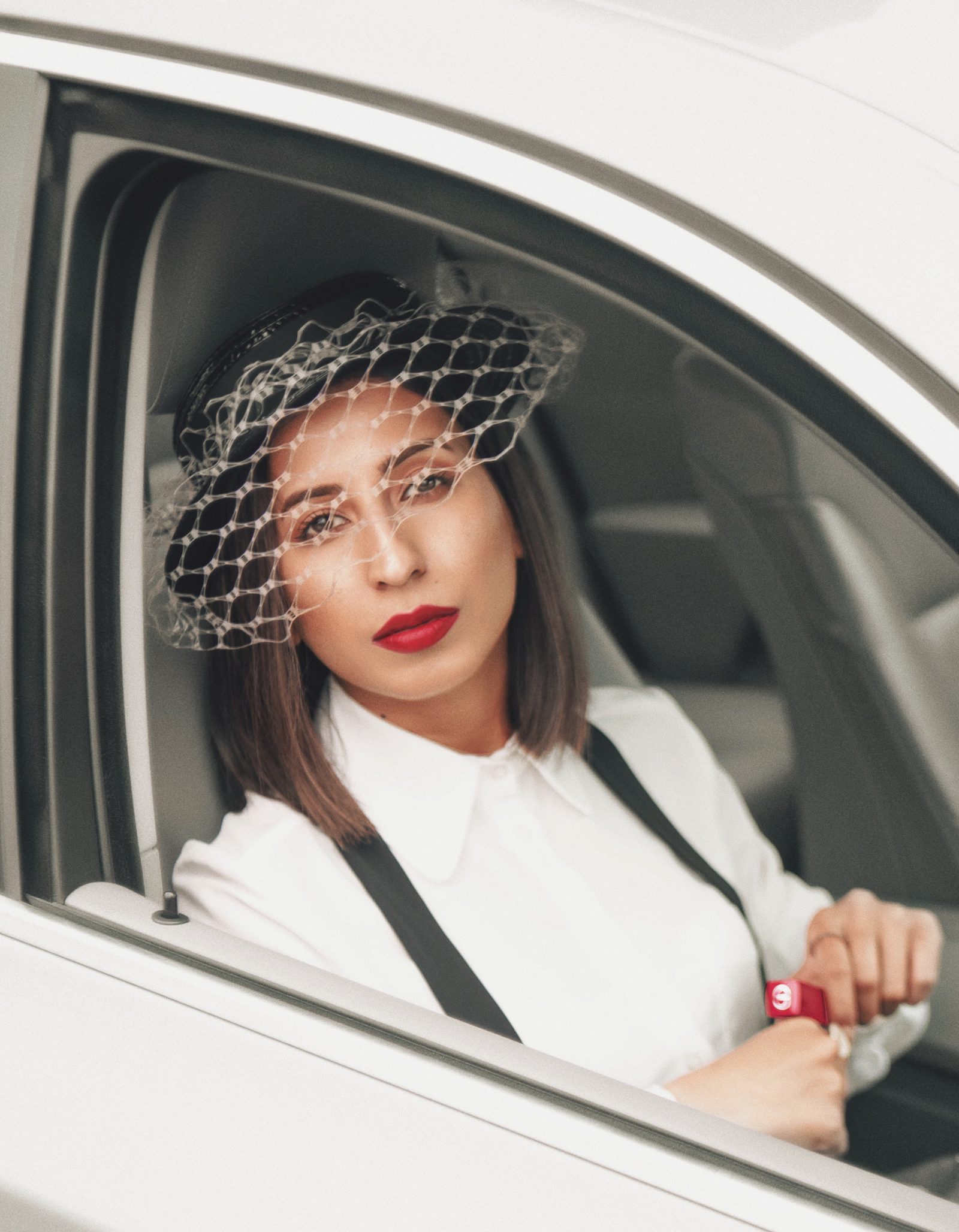 Whether you like minimal makeup or full-on glam I am sure you have a fair share of lipsticks in your arsenal. After all, a swipe of the perfect lipstick can make you look pulled together and polished. The challenging part is choosing the right formula and there are so many to choose from. Building your lipstick wardrobe is just like building your clothes wardrobe. You have to be selective and get the colors that you would wear over and over again. So whether you are looking for a bold, pigmented color or just a hydrating, creamy texture, read on to discover top 9 lipstick shades perfect for Fall.
1.Rouge Dior in 999 Matte Red – Best pigmented matte lipstick
This is the color I am wearing in the picture above & is my all-time favorite red. It is highly pigmented & provides lasting comfort. Considering the holiday season is right around the corner, this might be the perfect shade of red you need to try.
2.Chanel Rouge Allure Ink Matte Liquid Lip Color in Melancholia – Best lightweight matte lipstick
No one wants to feel like they're wearing lipstick (especially a drying matte one). Also fact: This weightless velvety matte liquid lipstick dries down to a matte finish that lightly hydrates your lips, so it barely feels like you're wearing anything at all.
3. Cle de Peau Lipstick Cashmere in 102 Sweet Song – Best splurge matte lipstick
This matte lipstick is definitely a splurge but just one swipe and you'll be left with a pretty caramel color that legit won't move for hours and because argan oil is infused into the formula, you don't have to worry about it sucking the moisture out of your lips either.
4. Giorgio Armani Lip Maestro Lip Stain in 201 Dark Velvet – best matte lip stain
So this technically isn't a matte lipstick, it's a matte lip stain. This matte stain will leave your lips feeling soft and plush and with a touch of color that's intense. Even though it does transfer but still the pigment and in particular this color is TDF.
5. Charlotte Tilbury Matte Revolution Lipstick in Pillow Talk – best creamy matte lipstick
It applies like a cream and feels like butter on your lips and still has a true matte finish. I love the shade Pillow Talk, its a perfect shade for all year round and is super popular. It also stays put for a long time.
6. Nars Velvet Matte Lipstick Pencil in Do Me Baby – best crayon matte lipstick
The NARS Velvet Matte Lip Pencil won't dry out your lips or end up on your teeth. The pointed tip allows for precise application and the creamy formula glides easily without skipping or tugging like you'd see with matte crayons. Although it has a soft, velvety finish, it packs the same amount of pigment that super-matte lipsticks are known and loved for.
7. Fenty Beauty Stunna Lip Paint Longwear Fluid Lip Color in Unbutton – best nonfading matte lipstick
Rihanna's Lip Paint is literally like magic! The highly pigmented color dries instantly although it does transfer a bit throughout the day, this matte lipstick somehow never fades and always looks freshly applied.
8. Kylie Cosmetics Matte Liquid Lipstick in Dolce K – best smudge-proof matte lipstick
Kylie has mastered both the formula and color pallet that everyone seems to be digging without the big price tag. It gives you an instant bold & matte lip.
9. Mac Nude Lipstick in Photo – Best Creamy lipstick
This MAC formula is known for being highly pigmented, creamy, and long-lasting. It goes on so smooth you won't even remember you're wearing lipstick at all.
Which one is your favorite from the list above?
Adi xx