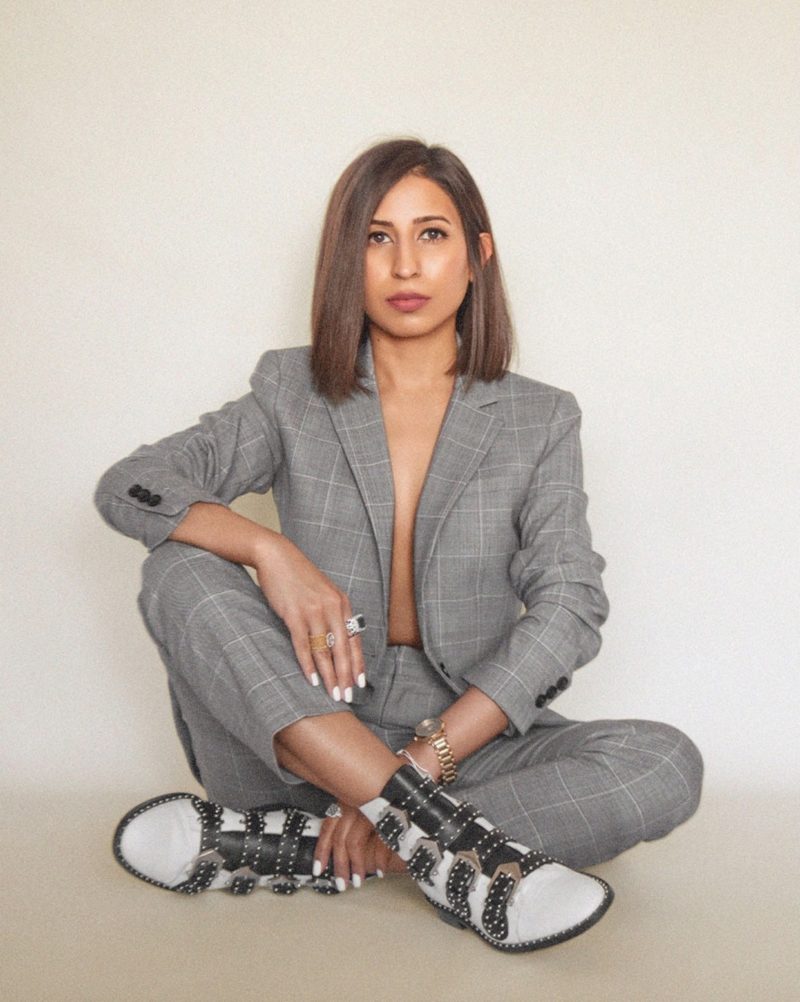 Who doesn't like to look young and stay fit but looking younger than your age might be a tricky task! Sun exposure, pollution and other environmental factors cause damage to our skin which eventually leads to aging. Getting old is inevitable but there are certain things you can do to keep your skin young and healthy. While removing toxins from your body tops the list, there are some ingredients and habits you can incorporate into your daily routine at a younger age to keep your skin brighter, healthier and tighter in the longer term. According to skin experts, it's important to start caring for your skin before it's too late! In fact, prevention is anytime better than correction. Adopting habits that are enjoyable and choosing products that fit your skin well are two things you need to take into account while developing your regimen. Here's a list of things I can't afford to miss when it comes to skincare!
Vitamin C
It is a great antioxidant which increases the quality of collagen created in your body. It also aids in your skin's natural regeneration process, helps prevent dark spots and makes the skin bright. Vitamin C is considered as one of the most reliable anti-aging ingredients hence it is widely used in skincare products. It also protects your skin from UV rays and keeps it firm, light and bright! Also, it is advisable to add vitamin C to your skincare regime in early 20s as it prevents the skin from damage.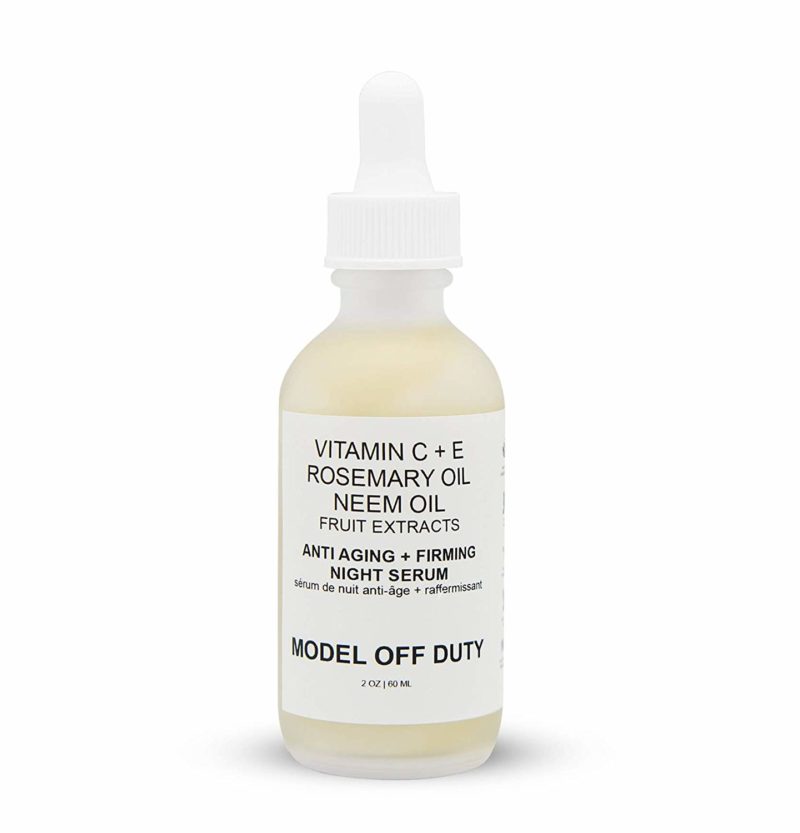 My daily dose of vitamin C is fulfilled by Model Off Duty Beauty's Anti Aging + Firming Night Serum. It is an overnight replenishing serum and my go-to product when it comes to skincare! Along with vitamin C, it contains neem oil, rosemary oil, vitamin E and fruit extracts which makes it a potent source of antioxidants. Highly recommendable!
Exfoliate one to two times a week!
Dead skin cells can make the skin look uneven and dull. As we grow old, these dead cells don't shed off easily hence we have to make efforts to remove them from our skin. In addition to it, excess oil is stored into the pores which makes them visible and spoils the texture of our skin. Incorporating exfoliation into our skincare routine helps in removing dead skin cells and helps in maintaining a youthful glow!

I prefer cream-based products for my skin mostly and this facial scrub from Laura Mercier is simply amazing! This effective scrub cleans and exfoliates the skin, removes dead skin cells and makes the skin look flawless! Regular exfoliation also helps other skincare products to penetrate into the skin better.
Sunscreen is a must!
UV rays are the primary cause of skin damage which leads to aging. To protect the skin from sun damage, sunscreen is a must! If I'll ever be asked to carry just one skincare product with me, it'd be sunscreen for sure. According to skincare experts, wearing SPF daily can slow down the aging process by 30%. Whenever you leave the house, make it a habit to apply sunscreen on all the exposed skin surfaces. Using the correct SPF will make your skin stay younger, firmer and brighter!

If you're looking for a weightless product to wear all day while protecting your skin from sun damage, Supergoop! Unseen Sunscreen Broad Spectrum SPF 40 is the product for you! Its oil-free formula provides a smooth, velvety and makeup-gripping finish to your skin while protecting it!
Moisturizing is important!
A number of factors like prolonged use of cosmetics, pollution, etc. make your skin dry and flaky. To keep your skin smooth and hydrated, you gotta keep it moisturized, all the time! Moisturizing also provides a solid base for makeup, keeping the skin smooth and healthy. Choosing a product might be difficult but there are some ingredients like Vitamin E, moisture trapping lipids and various essential oils that are good for your skin.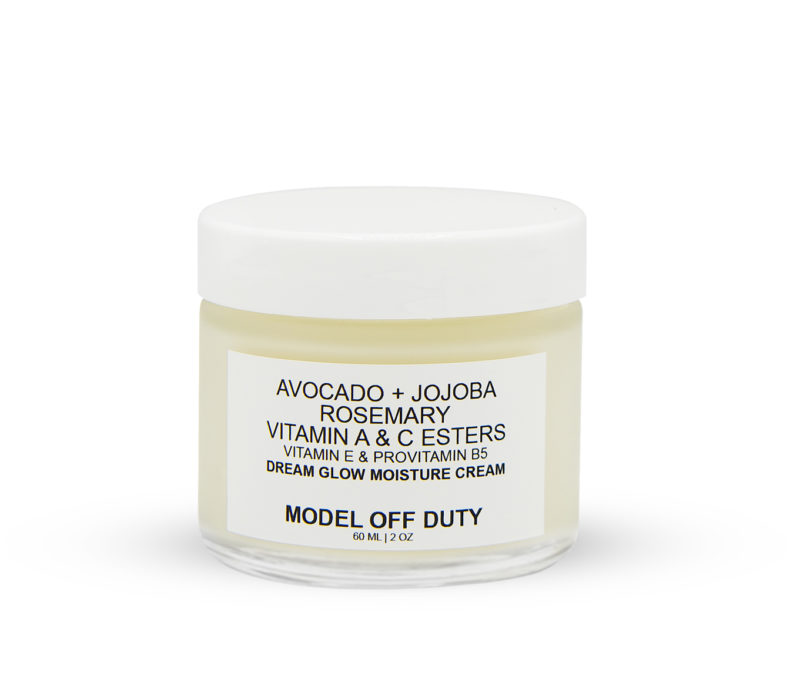 Since a while, I've been using or I'd rather say loving the Model Off Duty Beauty's Dream Glow Moisture Cream! This product worked like a miracle for my skin. It consists of Avocado, Jojoba oil, Rosemary, Rosehip Seed oil and other miraculous ingredients that are good for your skin, not only on the outside but also on the inside! The natural oils present in avocado penetrate deep into the skin and hydrate dry, flaky patches while the antioxidant-rich jojoba oil, on the other hand, has inflammatory properties and helps in preventing redness, chapping and dryness. Honestly, I've never been more satisfied with a skincare product in my life!
Wash Your Face AM & PM
You need to protect your skin in the day and repair it in the night. Establishing a proper skincare routine before going to bed and after waking up is as important as brushing your teeth twice a day. Washing your face twice a day is healthy, hygienic and something that definitely can't be avoided. You must choose a product that suits your skin type as it forms the base of a proper skincare regime.

I generally prefer soap-free cleansers and Korres Greek Yoghurt Foaming Cream Cleanser is truly a beauty! It has a luxuriously soft texture and is rich in minerals, proteins and vitamins which are good for your skin. Greek yoghurt contains 2.5 times the protein as compared to regular yoghurt hence it cleanses and nourishes the skin so well. It also consists of honeysuckle and amaranth seed extract that makes the skin supple, reduces redness and also removes makeup without irritation!
Incorporate Retinol Into Your Routine
Retinol works preventatively to fight fine lines and wrinkles hence it should be incorporated into the skin regimen in early 20s but if you haven't started using it yet, it's never too late! It can irritate your skin a bit in the starting but once your skin gets used to it, there's no looking back. Your daily dose of vitamin A needs to be fulfilled hence retinol is an important part of a healthy skincare routine!

There are some essential ingredients I can't miss on and this product from Biossance consists of them all! Apart from plant-derived retinol, it has squalene and hyaluronic acid which reduces fine lines, wrinkles, hydrates the skin and makes it firm. What I really love about this product is that it started showing long-lasting results in less than a week!
Drink plenty of Water
You have to keep your body hydrated in order to make your skin look flawless. While your skincare products work externally, drinking plenty of water is probably the first thing that comes to my mind while talking about skincare. It keeps the skin youthful, glowing and spotless as it removes harmful toxins from the body. Moreover, eating healthy, avoiding processed food and cutting off caffeine are some important things you should definitely include in your daily routine at an early age.
What's your go-to skincare product? Do not forget to share with me!