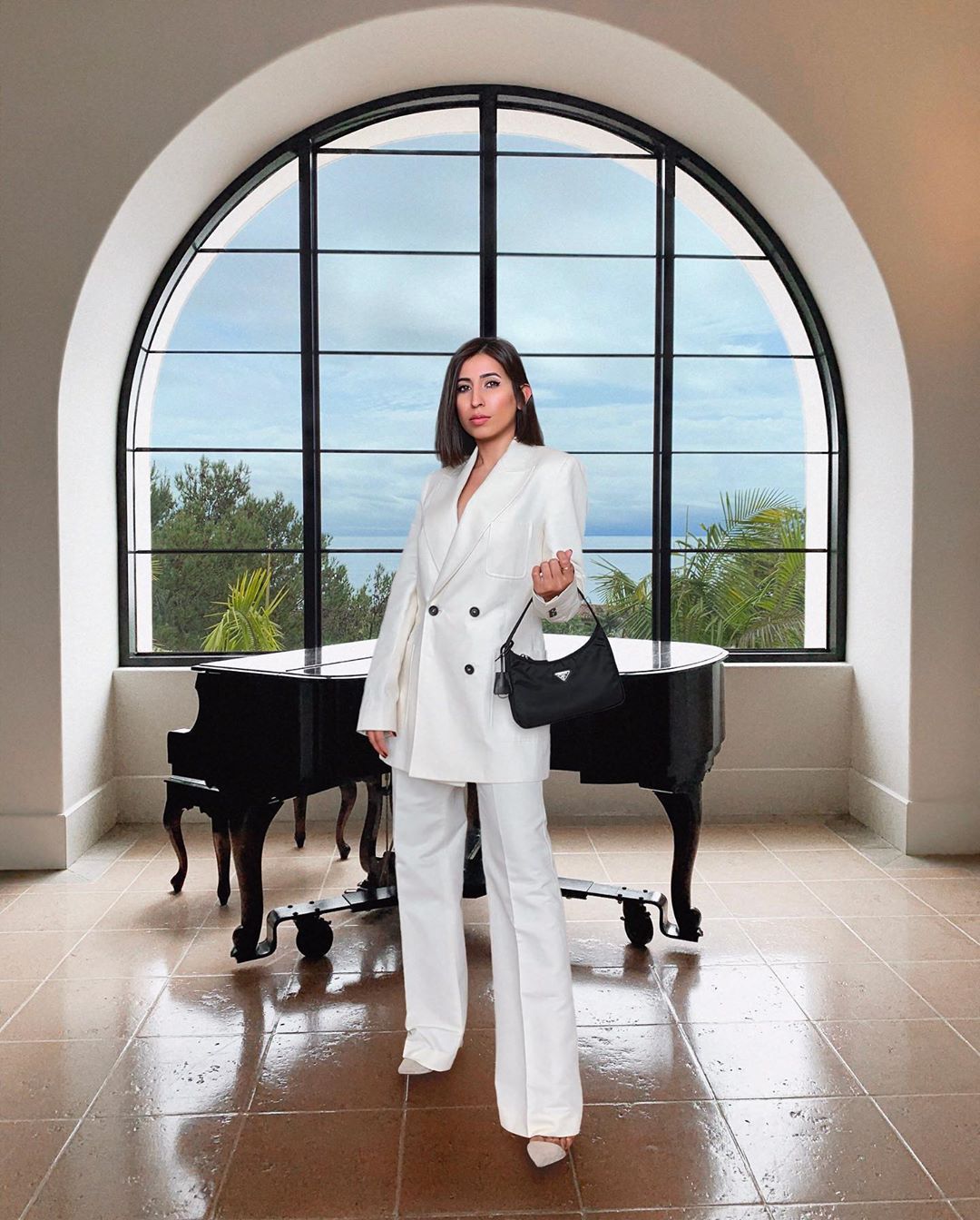 It's officially Fall season now, and there's no doubt that every fashionista is thrilled to shop for new coats and jackets. After all, these layering options always add a sophisticated touch to your ensembles, even on days when dressing up feels like a chore. So, it's time to make space in the wardrobe for trendy and chic coats for fall.
This season, there's a gamut of coats to choose from; some will work to glam up your look, whereas some have cool, laid-back vibes. So, if you want to update your fall wardrobe, you have come to the right place. From faux fur coats to menswear-inspired coats, scroll down to see which one suits your style.
1. The Teddy Coat
If there's one word to describe teddy coats, it would be 'wow'. Made of shearling, these chic coats are snuggly and cute at the same time. So, be it at work, at lunch, or a casual shopping spree with friends, teddy coats will work effortlessly anywhere, anytime. As the name suggests, these coats are as cute as a teddy.
Short Faux Shearling Coat ($79.99)
Sherpa Hooded Coaches with Quilted Lining ($200) $79.99
Teddy Bear Icon camel hair and silk-blend coat ($3,690)
Sophie 2 Faux Fur Coat ($325) $227.99
2. The Faux Fur Coat
Real fur is out, and this season, the trend is pretty much about faux fur. So, put on your best foot forward in the fashion game with faux fur coats that add glam quotient to your ensemble.
Fur Flaming Lips jacket ($333) $200 
Drape Front Faux Fur Jacket ($148)
Juliet waist-tie faux-fur coat ($477) $143
Ness shaved faux fur coat ($395) $198
3. The Classic Long Coat 
Many coat trends will come and go, but the classic long coat style is timeless. It keeps you warm during the colder days and makes you look elegant – that's the beauty of this simple yet sophisticated outerwear. You can wear your long coats with hoodies, dresses, sweaters, and anything else you can find in your wardrobe.
Button Front Coat ($178)
Arin Bouclé Trench Coat ($150)
Camel Coat ($420)
Wool-blend Coat ($199)
4. The Menswear-Inspired Coat
From plaid to double-breasted wool coats, we are now stealing fashion ideas from men's' wardrobe. Don't worry. They look chicer than typical coats and help channel the power dressing vibe. So, for days when you want to pull the boss lady look, these coats are sure to help.
Long cargo coat ($583) $350
Single breasted houndstooth coat ($360)
Wool double-breasted coat ($299.99)
Oversized double breasted blazer coat ($547) $219
5. The Puffer Coat
From Kendall Jenner to Ariana Grande, all our favorite celebs love wearing puffer jackets. They have a cool, laid-back look and feel warm too. The best thing about a puffer is that it can look chic on anyone who wears it.
Lorrcan Puffer Jacket ($95)
Camp hooded quilted ripstop down jacket ($575)
padded panelled jacket ($750) $450