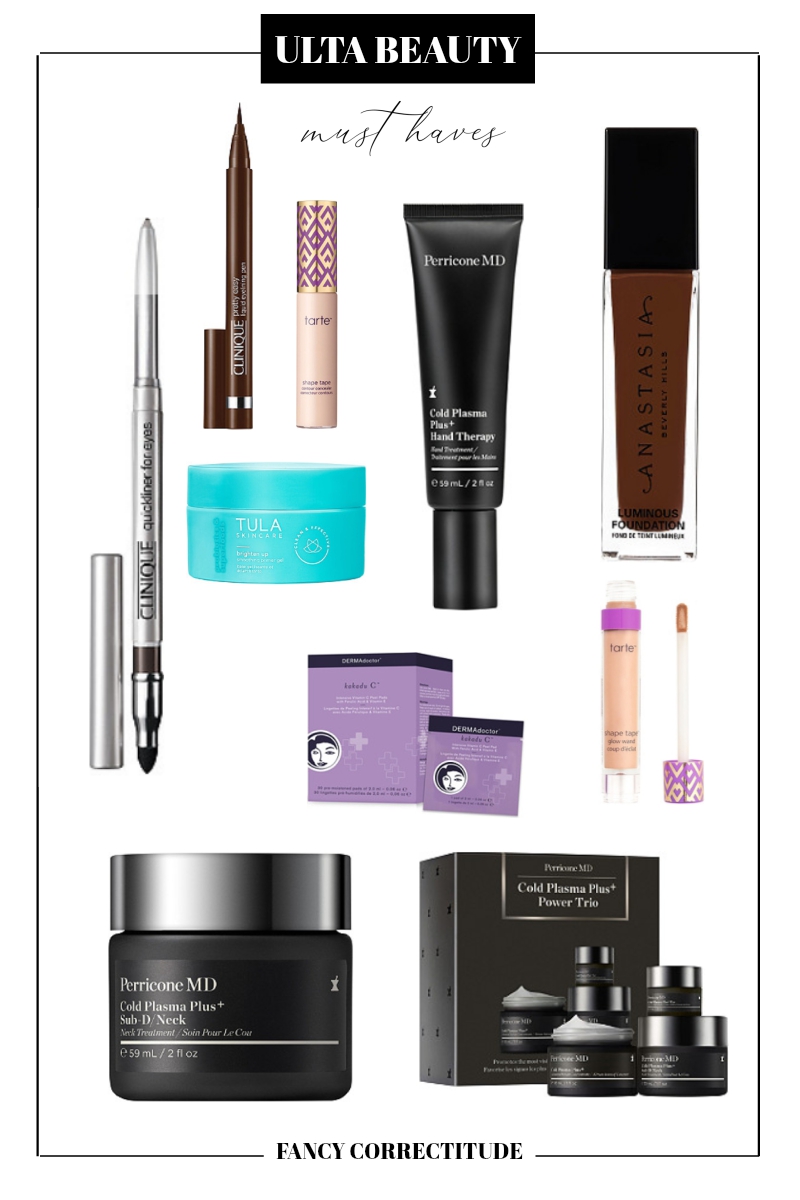 If you haven't checked out the freshness of ULTA BEAUTY SALE today. Check them before its too late. Another day of ULTA BEAUTY- BEAUTY'S Biggest Event is here. Their Sale called the 21 days of beauty is giving you the opportunity to shop till you drop.
Grab your favorites at up to 50% OFF.
The brand is offering all the best beauty products at discounts up to 50%. They have come up with the innovative concept of Daily Beauty Steals. Yes, ULTA BEAUTY is offering exclusive discounts on selected products every day and we are here to guide you through it.
The sale is open to all and every product is a must-have. Fancy Correctitude is updated with all the fresh deals and we are all about sharing. Thereby, we are here to provide you with the best of ULTA Beauty's deals day by day.
ULTA Beauty's- Best Beauty Deals of the Day |UP TO 50 % OFF
SATURDAY: SEPTEMBER 5
This Saturday you can grab all the products of brands such as Tarte, Tula, and many more at insanely low prices. All the products are offered at 50% discounts.
Tarte Shape Tape Concealer

Tarte Shape Tape Glow Wand

Tula Brighten Up Smoothing Primer Gel

ULTA Beauty's- Best Beauty Deals of the Day |UP TO 50 % OFF
SUNDAY: SEPTEMBER 6
This day comes with exciting deals from brands such as Anastasia Beverly Hills, Perricone, Clinique, and many more. All the products are available at half of their market price.
Anastasia Beverly Hills

Perricone

Clinique

Dermadoctor