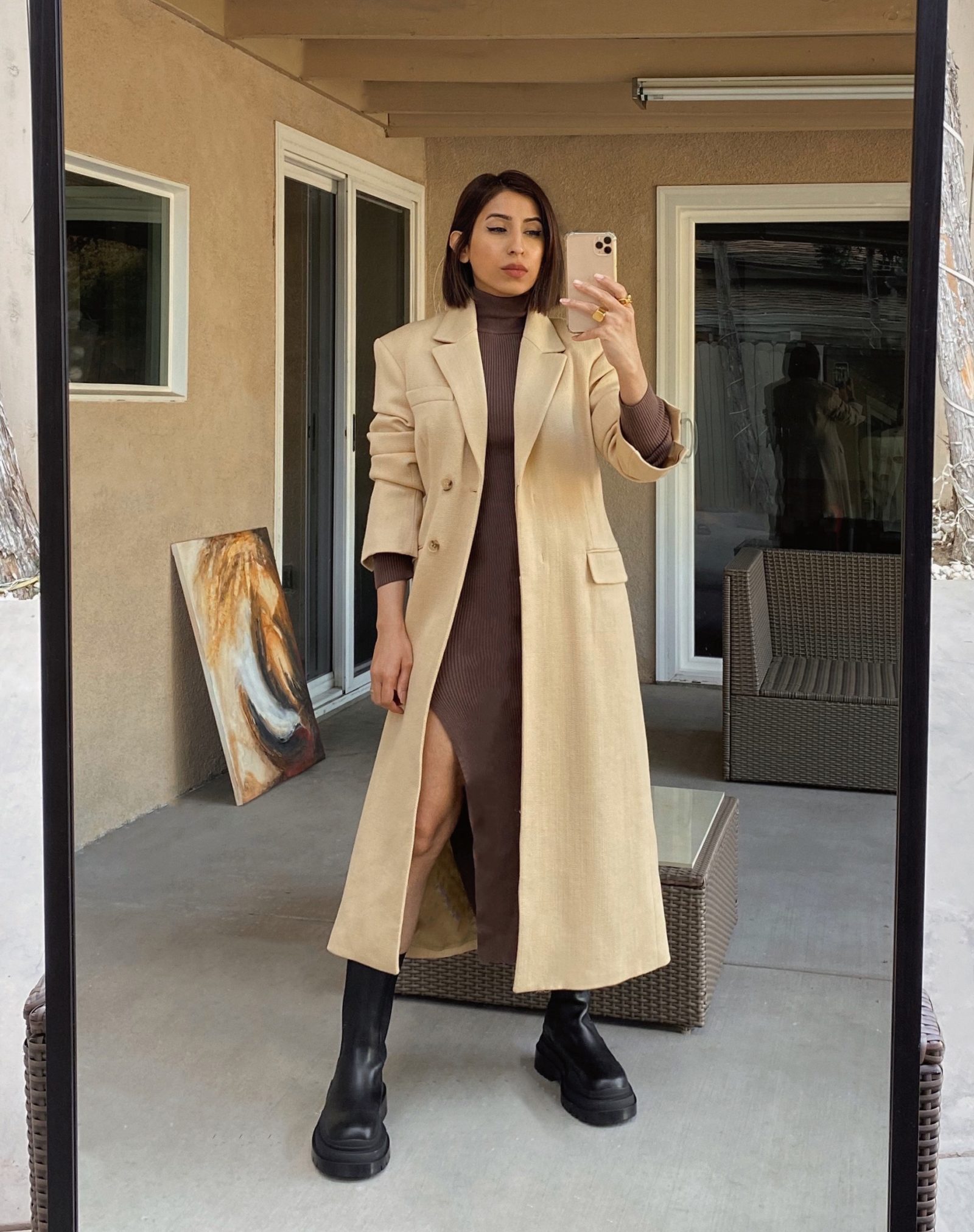 Talk about a woman's wardrobe, and you don't find dresses? Well, that is not possible. A girl's wardrobe is never complete without a dress! A casual dress, a night-out dress, a floral dress, a date night dress, a sexy dress, a formal dress, sweater dresses – in short, there's a dress for every occasion. And one thing is for sure, no matter how many dresses you have in your wardrobe, you'll always want more of them. Because why not? Dresses have that elegant, feminine, and graceful appeal to them that no true blue fashionista can resist.
We know, spring and summer calls for a wardrobe filled with stunning dresses. But, it's 2021, and with us settling in the humdrum of the 'new normal', dresses underwent a voguish evolution as well. So, we cherry-picked 15 beautiful dresses that are on sale on Nordstrom at the moment, so you can elevate your wardrobe without shedding many dollars! Keep scrolling to unlock great discounts.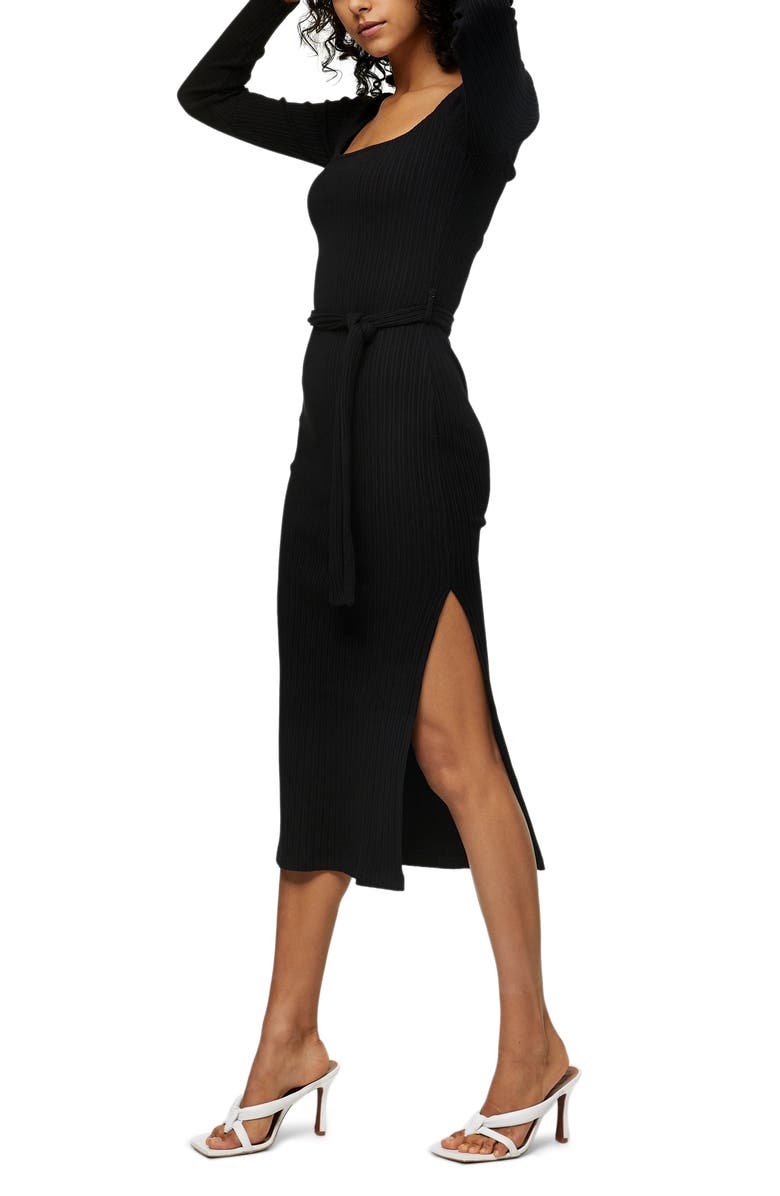 TOPSHOP Jersey Ribbed Long Sleeve Midi Dress ($58) $43.50
This sultry yet comfortable and chic dress is a must have in your wardrobe. It's a ribbed dress with long sleeves, a side slit, a square neckline, and a tie-around belt to give you the prefect fit.
TOPSHOP Puff Sleeve Minidress ($75) $56.25
This hot and chic dress is the perfect evening dress to just walk in and make heads turn. It's a short length dress, with an open back and tie strings at the back. And the puff sleeves simply make a statement without much effort.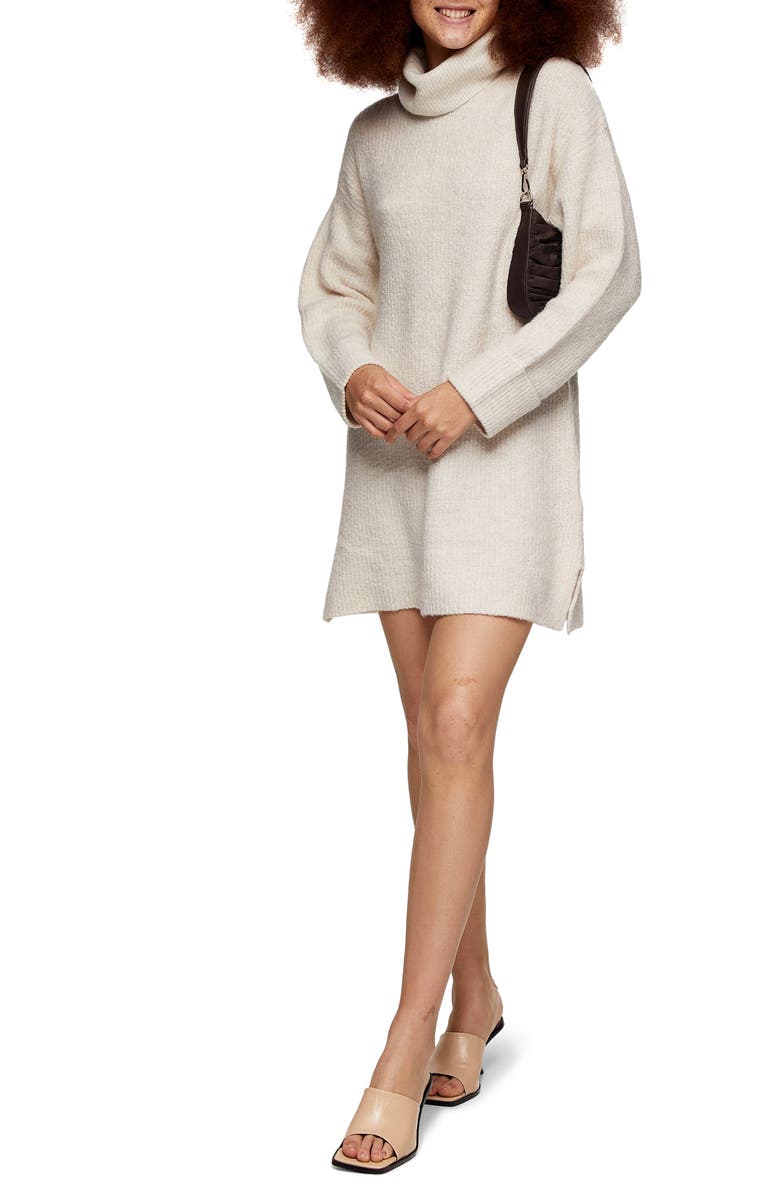 TOPSHOP Funnel Neck Sweater Dress ($75) $39
This laid-back, soft, and cozy dress makes a perfect spring outfit. It's a sweater dress with a funnel neck and long sleeves with cozy fabric, which makes it super comfy.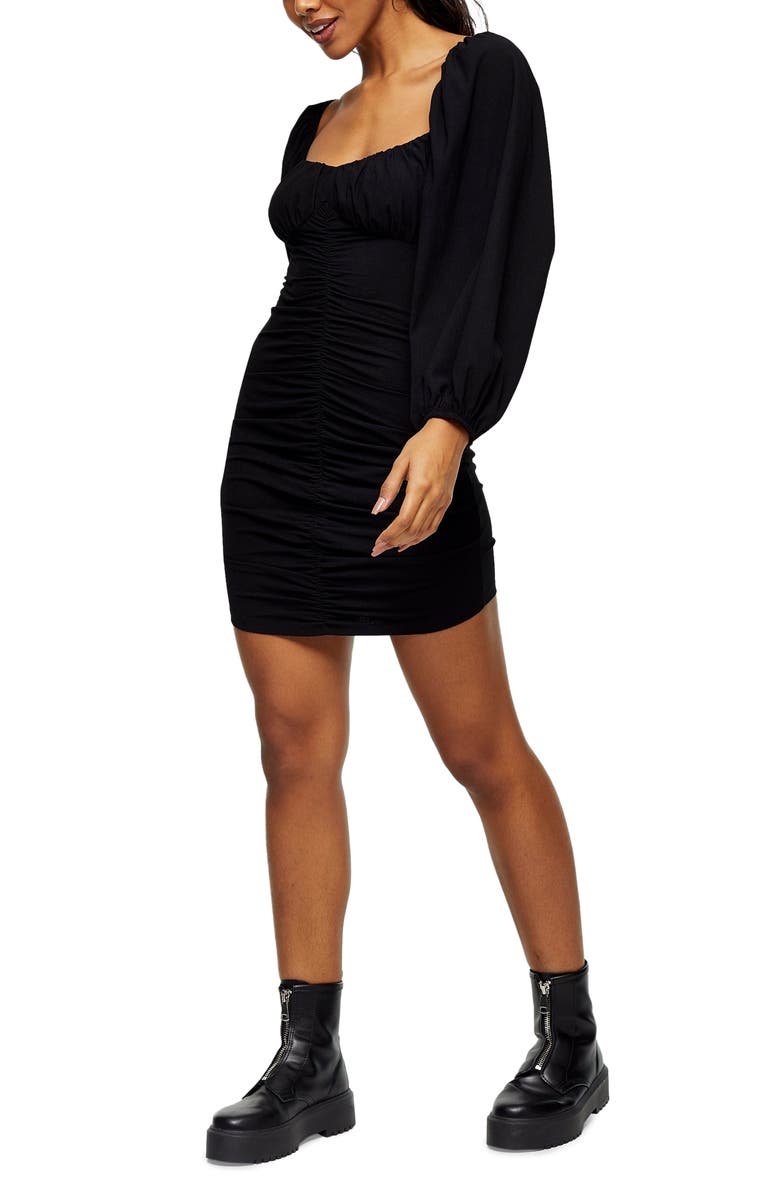 TOPSHOP Ruched Long Sleeve Mini Tea Dress ($52) $39
A square neckline dress with ruches running from top to bottom and long puff sleeves is yet another statement-making dress. The tea dress pattern and skinny fit add to its sensual appeal.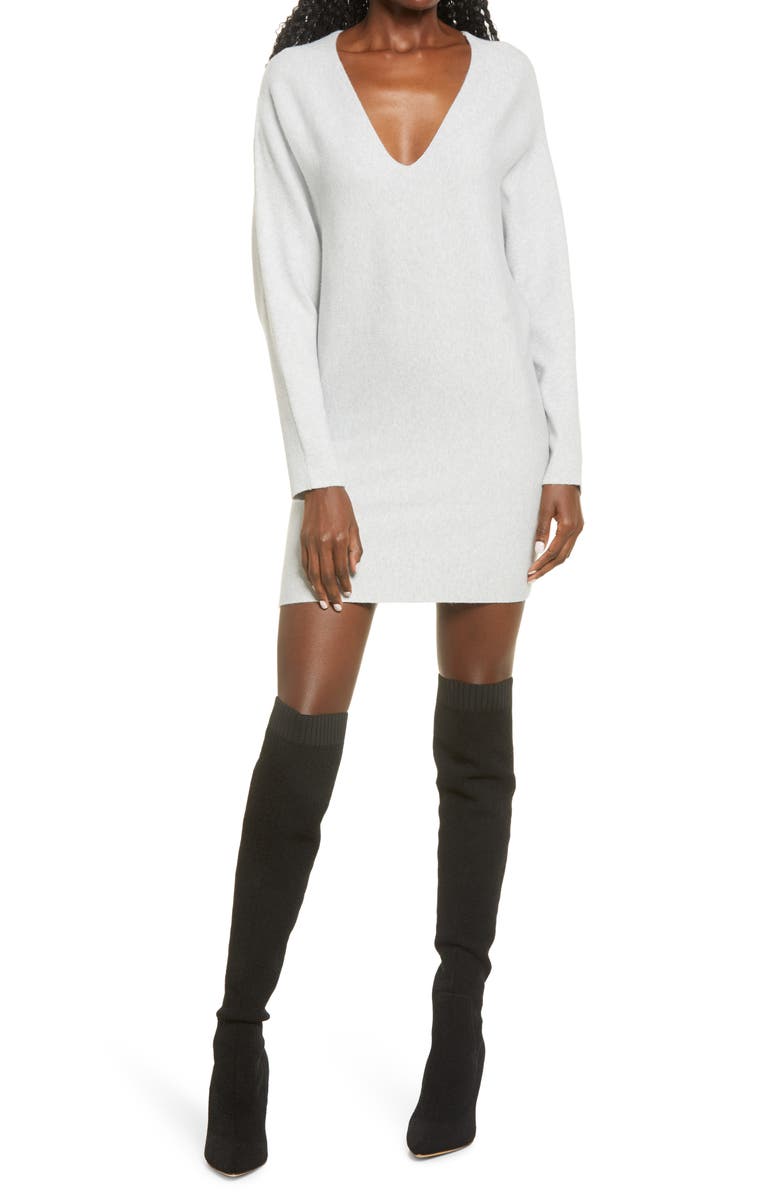 LEITH Long Sleeve Dolman Sweater Minidress ($59) $35.40
This sweater dress is your go-to transitional cozy outfit that will take you effortlessly from winter to spring. It's a knit dress with above-the-knee length, long sleeves, and a V-neck for an extra edge.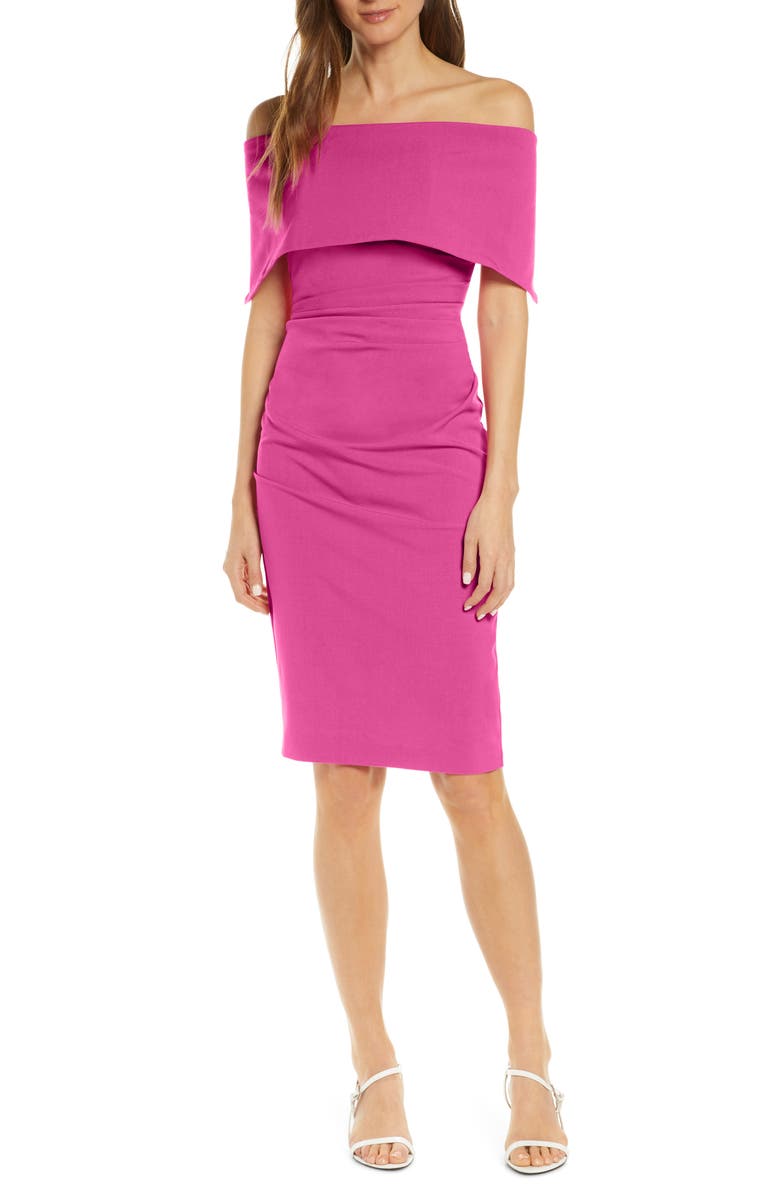 VINCE CAMUTO Popover Cocktail Dress ($148) $74
Another sexy and bubbly evening dress on our list is this chic dress from Vince Camuto. This is an off-shoulder dress with a shapely fit to showcase your curves, and a knee-length, which is perfect for an evening of fun – just pair it with some glittery accessories.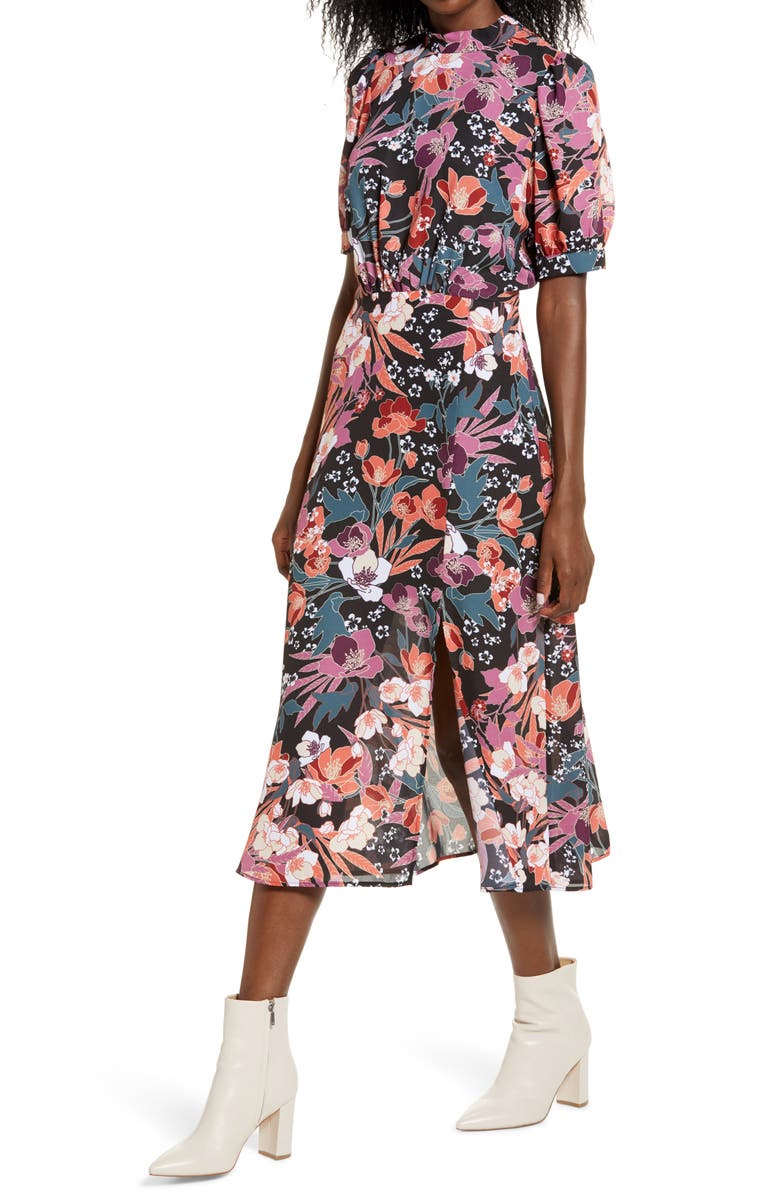 JULIA JORDAN Floral Puff Sleeve Midi Dress ($129) $64.50 – $129
This vintage 80s style dress is an evergreen classic. The neckline, the elbow-length puff sleeves, the gathered waistline for the perfect fit, and an A-line flowy pattern along with a slide slit, and floral print – of course, everything about this dress is just so enthralling and gracious.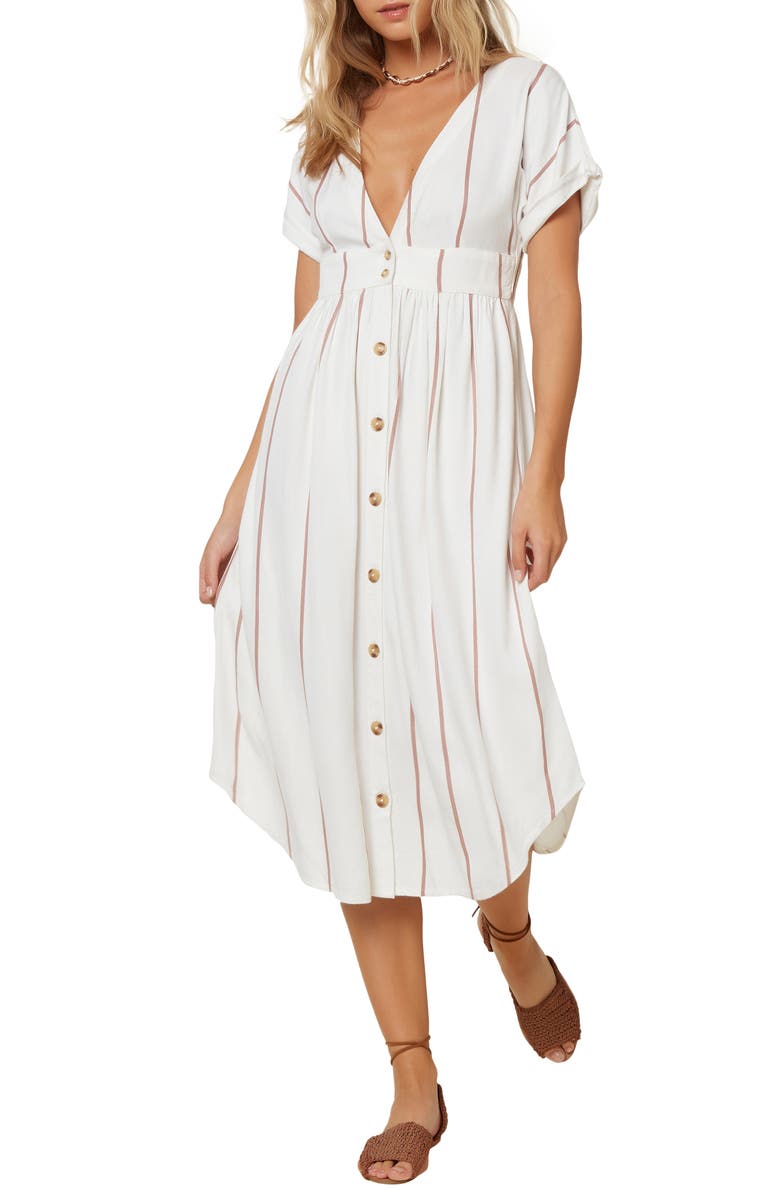 O'NEILL Reid Stripe Midi Dress ($69.50) $41.70
This easy-going striped dress with buttons, a fitting belt-style waist, a deep V-neck, and a curved hemline is the perfect casual dress. Its flowy and soft fabric makes it super comfy and cozy.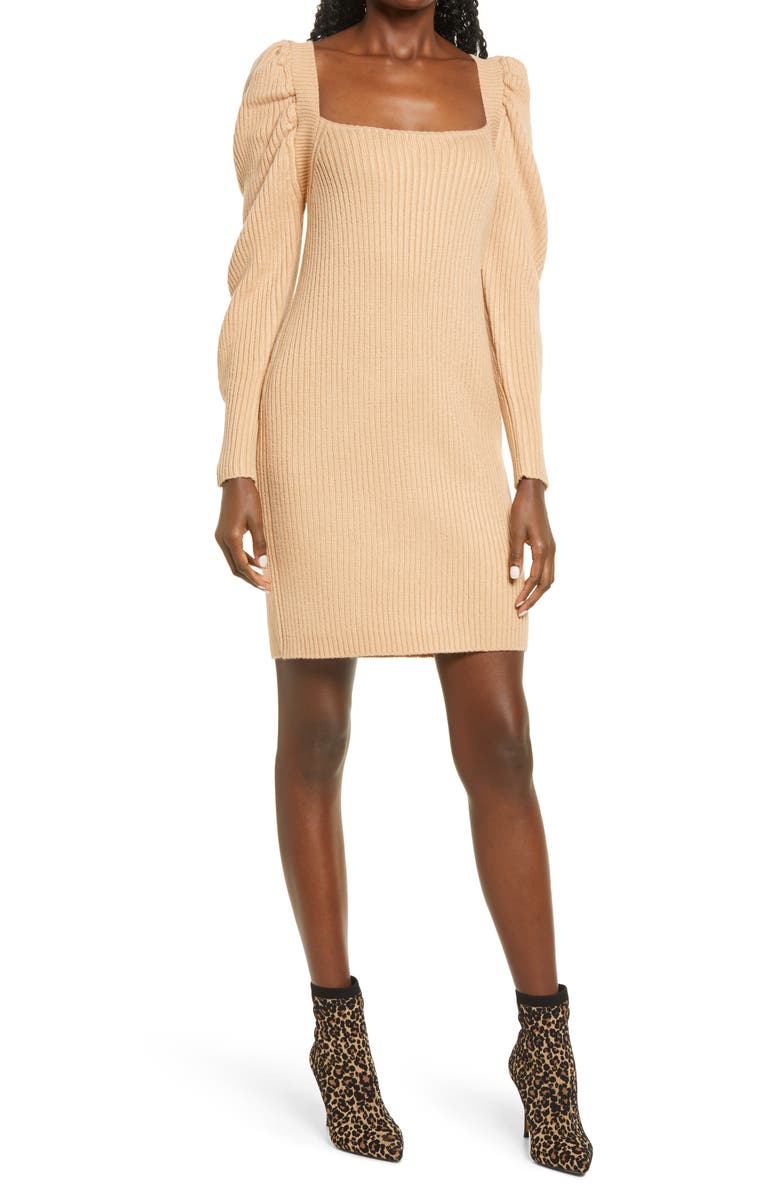 WAYF Leland Long Sleeve Tie Back Sheath Sweater Dress ($98) $38.97
This elegant sweater dress from Wayf speaks for itself. It has long puff sleeves, an open back with an adjustable tie, and a square neck.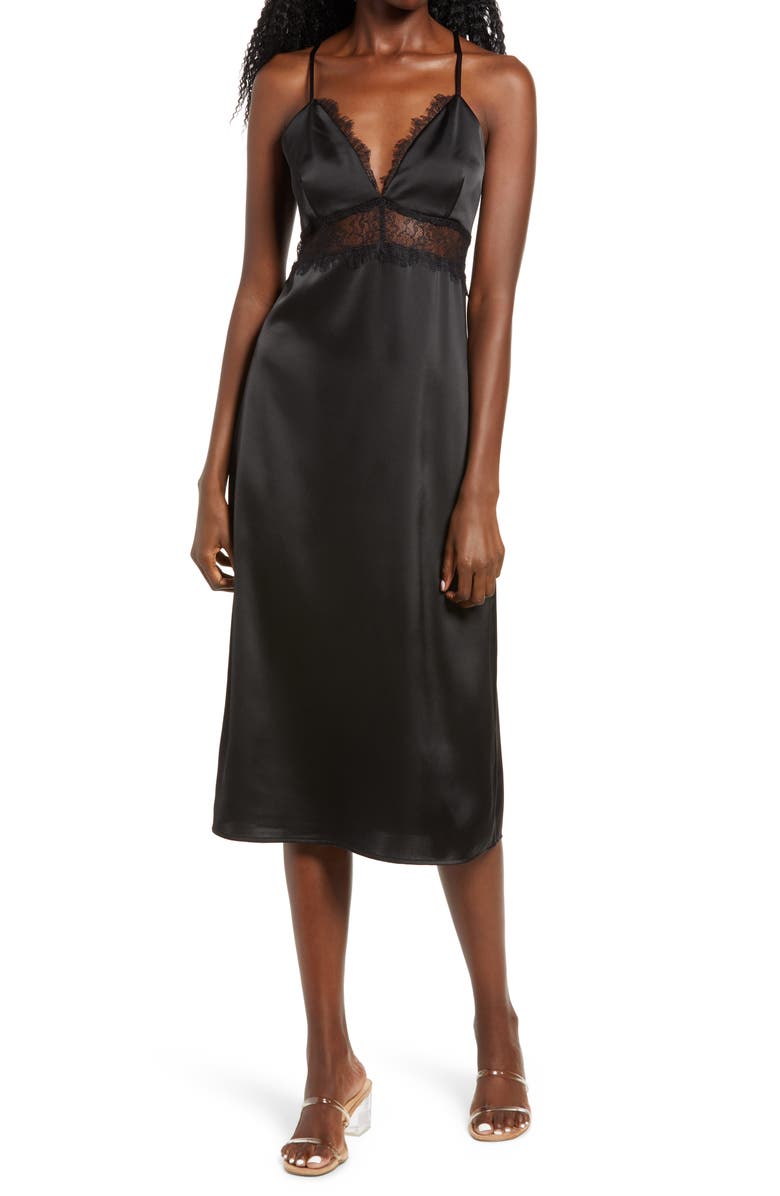 WAYF Shari Lace Inset Midi Slipdress ($79) $32.97
This utter sheer and sexy dress just stands out. With the beautiful lace detailing, glossy fabric, and thin adjustable straps, this dress will effortlessly make you look hot.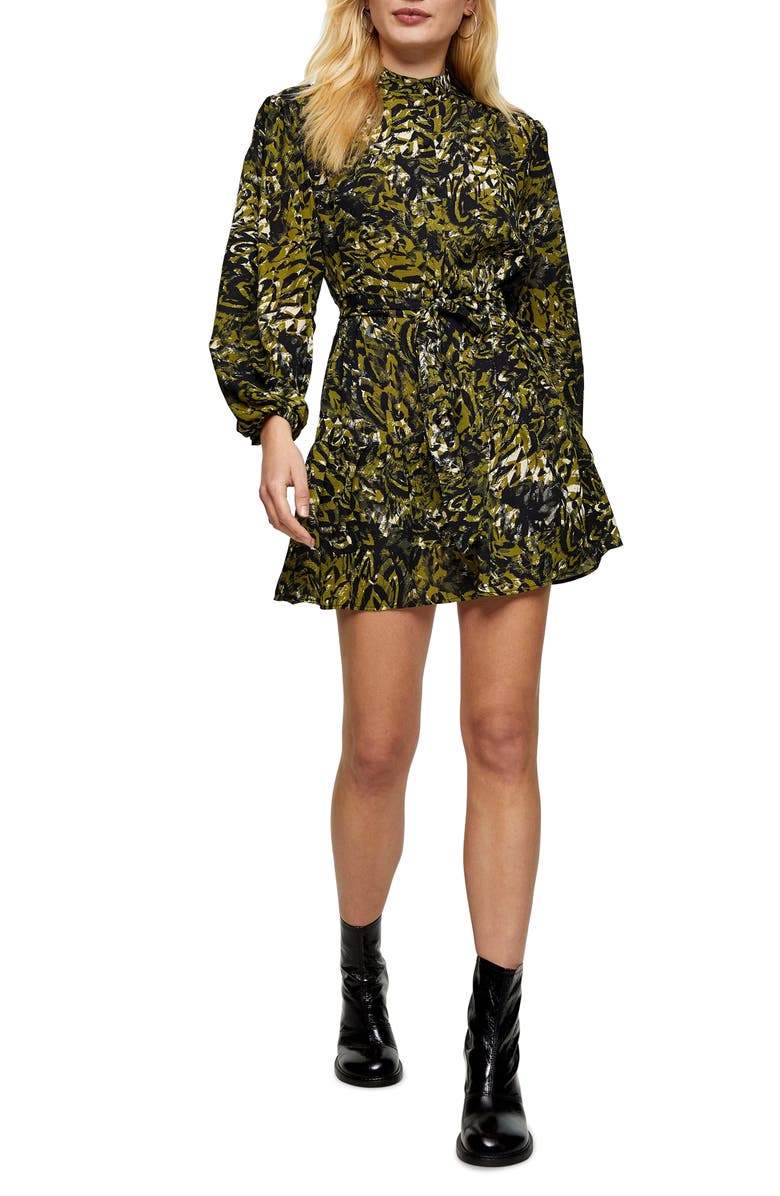 TOPSHOP Frill Long Sleeve Minidress ($75) $56.25
A flared mini dress with bold and bright print, a closed collar, long puff sleeves, and a belt for the desired fit at the waist – A perfect summer outfit! Isn't it?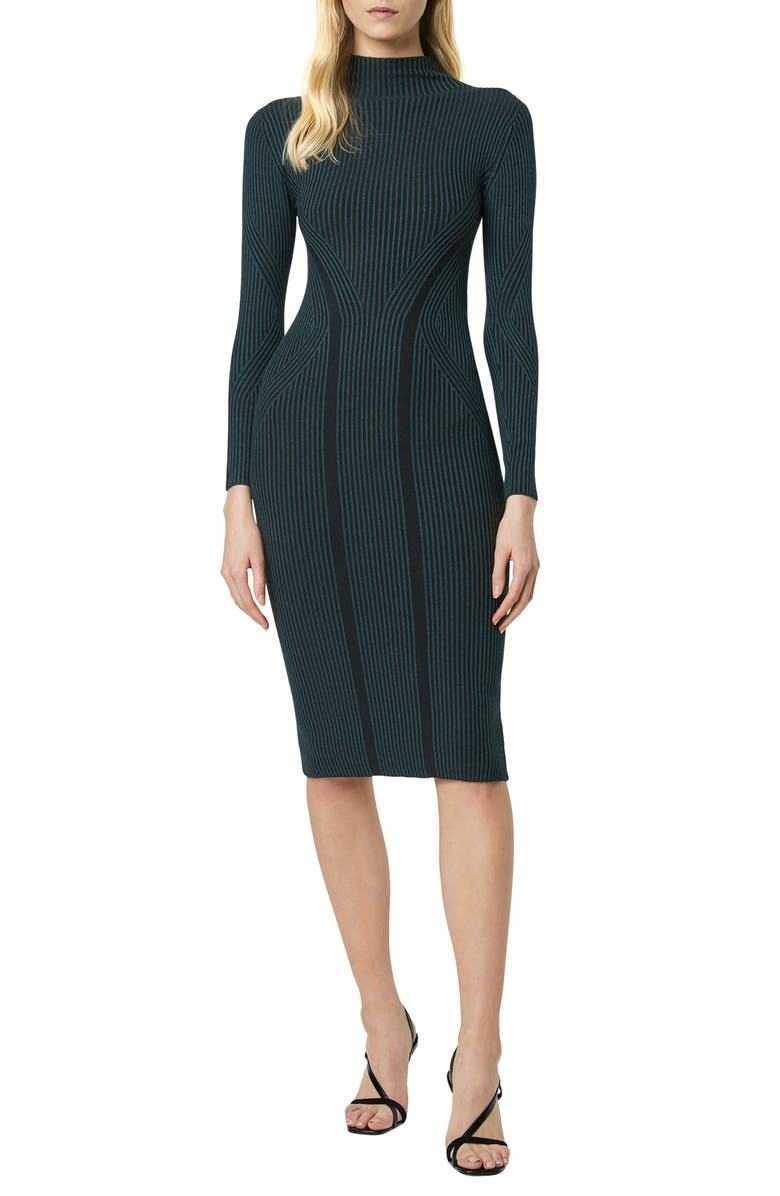 FRENCH CONNECTION Simona Long Sleeve Rib Sweater Dress ($138) $82.80
This bodycon sweater dress is utter perfection. It has a rib lines running down the dress which highlight your curves and shape. It has a fine line print, long sleeves, and a mock neckline to give a chic and sexy look.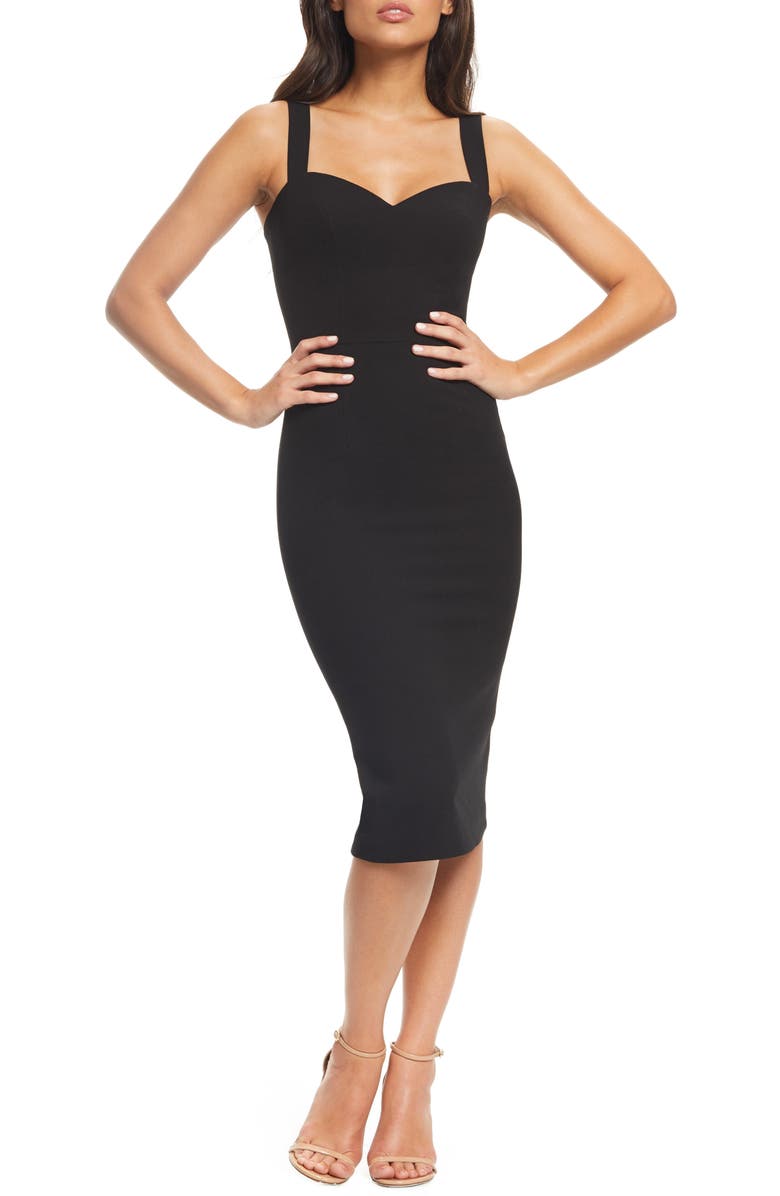 DRESS THE POPULATION Nicole Sweetheart Neck Cocktail Dress ($168) $100.80 – $168
This dress is sure to give the ultimate diva vibe everywhere you go. Its bodycon shape showcases your curves and the sweetheart neckline with thin straps and a knee-length give just the right amount of tease. A glamourous delight we'd call it.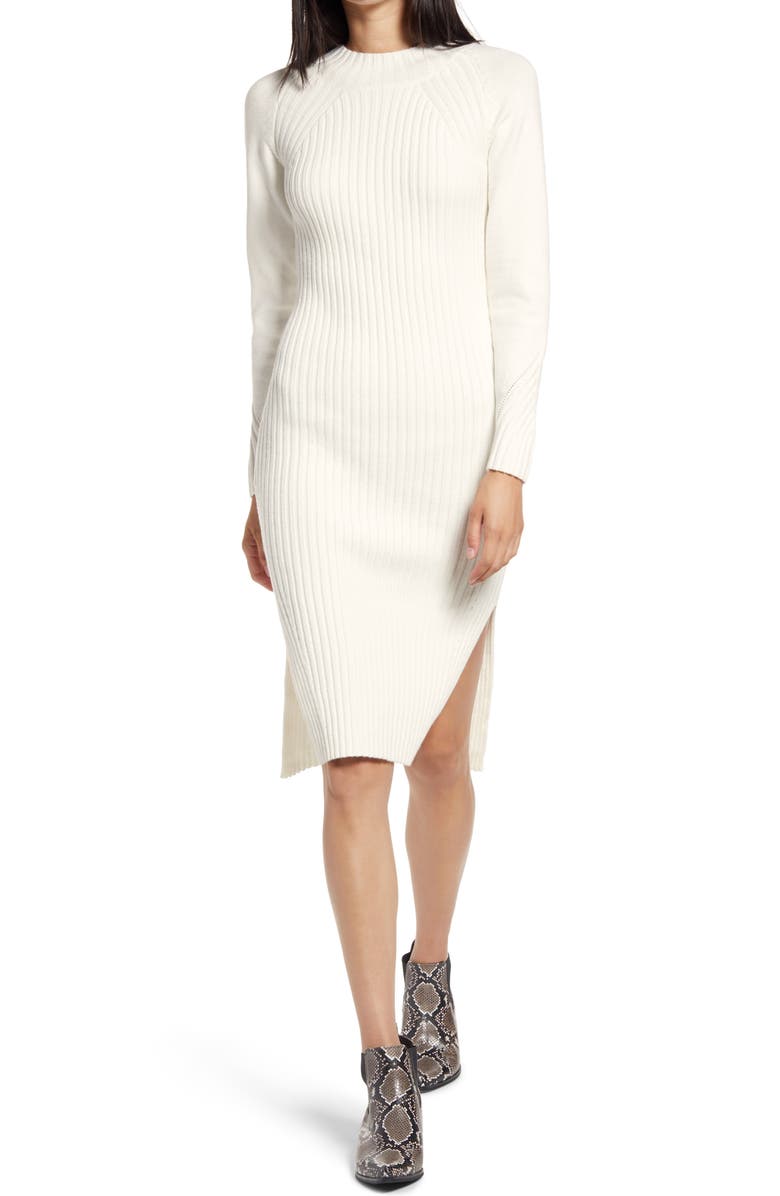 LULUS Snuggle Pretty Mock Neck Long Sleeve Midi Dress ($59) $35.40
This long sleeves midi dress with rib-knitted design and knee-length with side slits is the appropriate dress to snuggle in during winters.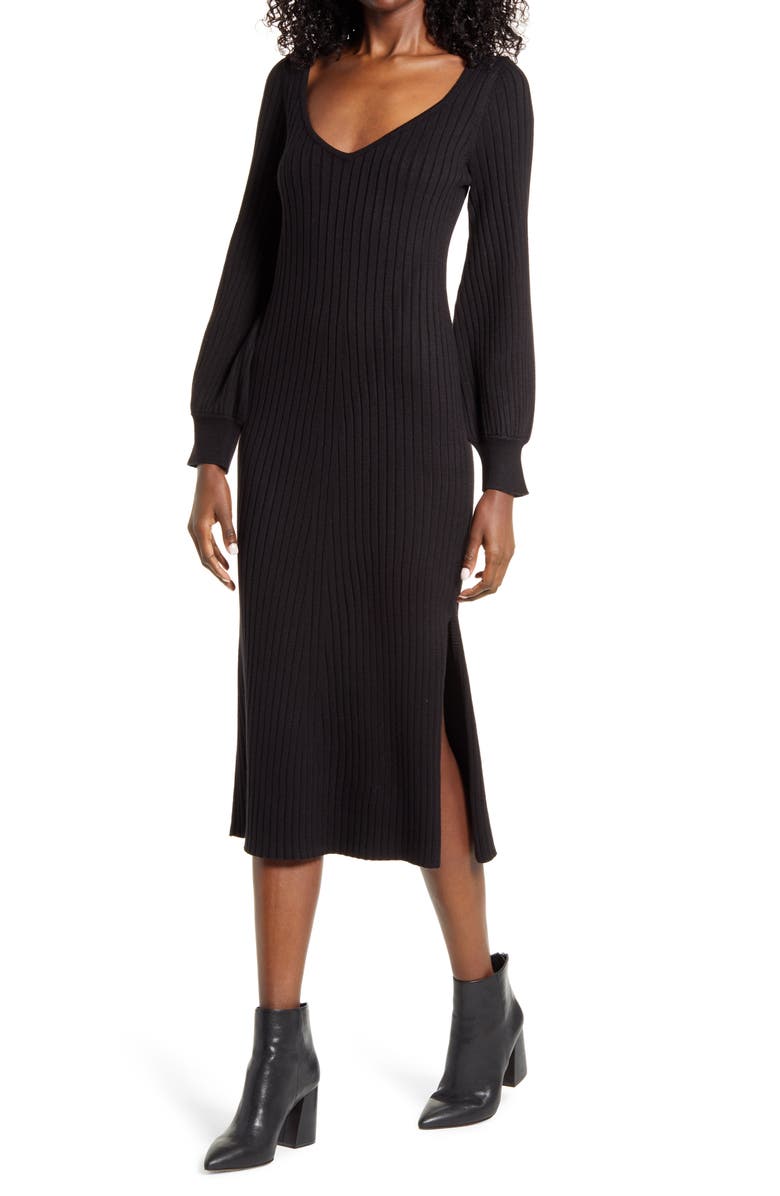 CHARLES HENRY Ribbed Body-Con Sweater Dress ($89) $53.40
Another snuggle-friendly cozy sweater dress on our list is this one from Charles Henry. It's crafted from rib-knit fabric with side slits to make it look sexy and chic. The sleeves add to its fashion quotient.
Up Next: 11 over-the-knee statement making boots we're obsessed with