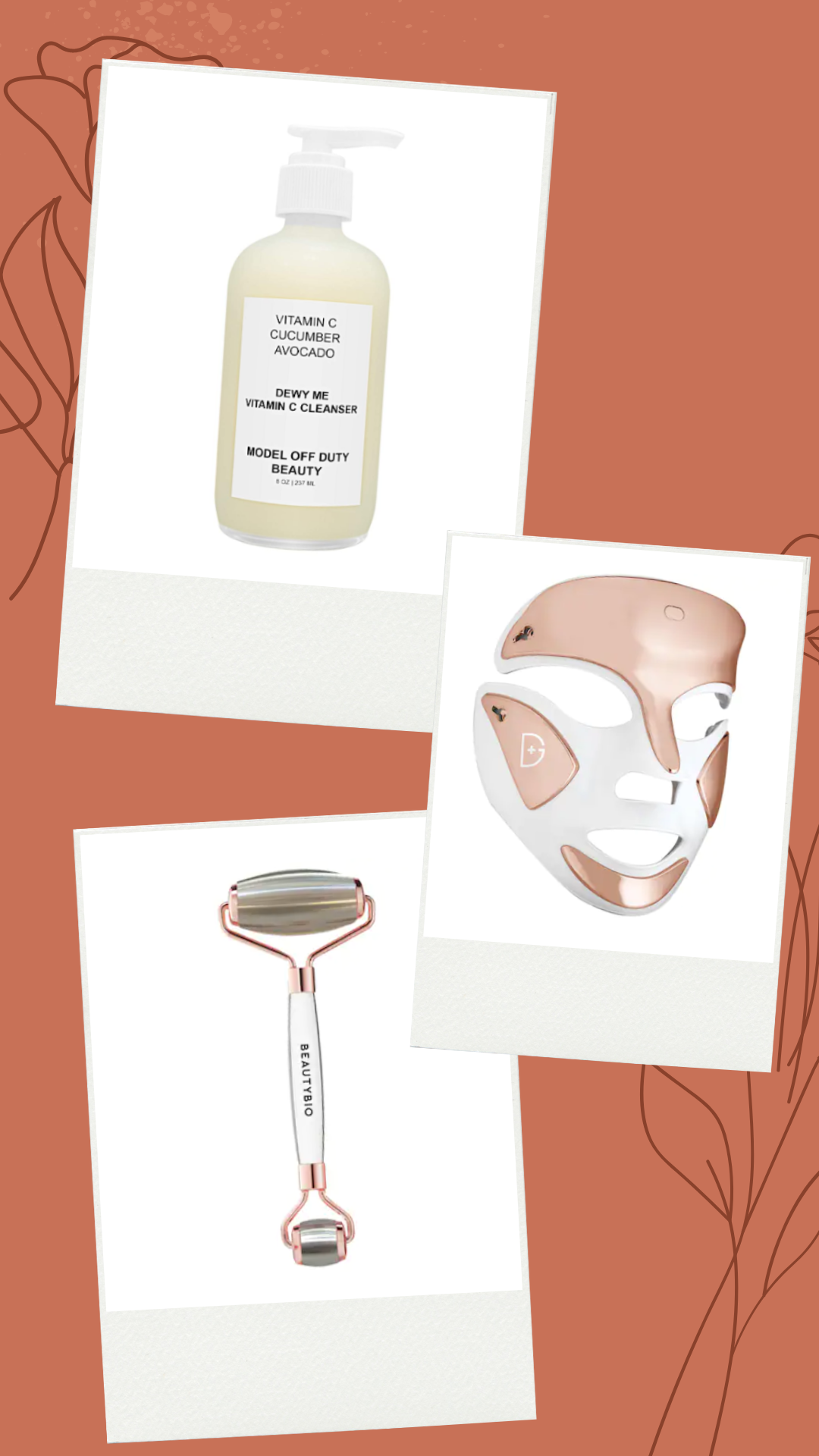 Have you been on a desperate lookout for anti-aging products and tools and found nothing worth your time and dime? Well, we have been there, and we know how frustrating it is. What if we tell you we have the key (or rather keys!) to transform your aging skin into an unrecognizable younger version of itself. We know it sounds unreal. But, as unreal as it sounds, we are not exaggerating; the right guidance paired with the right products and tools can make you look years younger. Believe us or not, your mind will play tricks and force you to be skeptical and call all this too dreamy. But now is the time to bridge the gap between your dreams and reality.
All you need to do is sit back, relax and scroll down because it has paved the way for your journey towards transformative younger-looking skin. Read on for a list of the top 9 anti-aging picks that will boost your confidence and deliver supple skin in quick seconds.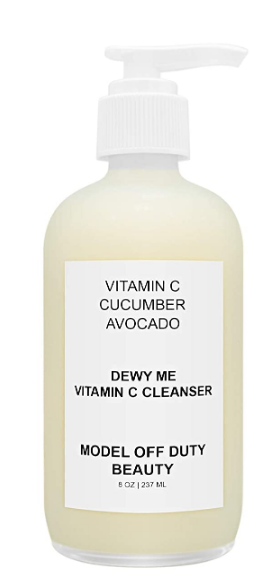 Model Off Duty Beauty Dewy Me Vitamin C Facial Cleanser
The Dewy Me Vitamin C Facial Cleanser by Model Off Duty Beauty will change the way your skin feels and looks. Pick this for the brightest and healthiest looking, cleansed skin. It is made up of 100% natural and pure ingredients, which makes it suitable for all skin types. In fact, it is also clean and sustainable. You need to add this cleanser into your daily regimen to transform it into a professional brightening and anti-aging treatment while you cleanse.
Dr. Dennis Gross DRx SpectraLite™ FaceWare Pro
Another FDA-approved 3-minute LED device is one of the most recommended products to eliminate any existing wrinkles, lines, and blemishes. Ranging from oily to dry, it is suitable for all skin types. Pick this for an instantly bright and clear face.
Beautybio Cryo Skin Icing Dual-Ended Roller
Pick this crypto roller by Beautybio for a premium quality dual-ended, stainless steel product that has the highest natural power to noticeably tighten, depuff, and detoxify your skin. With just a few applications, this product is bound to increase your skin's blood circulation and boost collagen production. We highly recommend this for a clear, sculpted, and radiant appearance. Everyday use of this product can tighten your pores, remove any impurities, balance your oil production, and fade away the lines.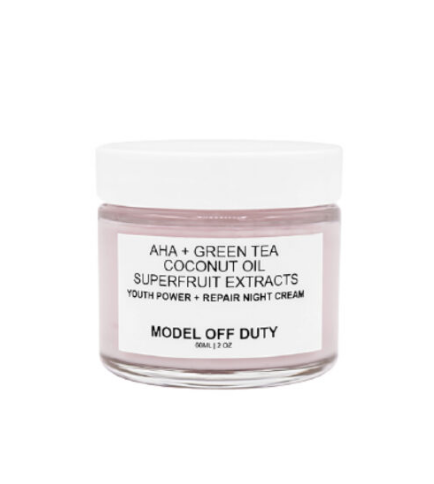 Model Off Duty Beauty Youth Power + Repair Night Cream
The Youth Power + Repair Night Cream is the best anti-aging night cream that naturally repairs the face. This clean beauty night cream has the power to deliver visibly firmer and lifted skin in just one overnight application. Not only that, it leads to a better complexion, and it nourishes the skin with the goodness of green tea, coconut oil, and superfruits. Pick this to get rid of signs of aging like fine lines and wrinkles and achieve supple-looking skin.
This product literally has the power to make your skin look years younger. All you need to do is knead your face and neck, and voila, embrace the younger version of you. It is suitable for all skin types and helps you in eliminating multiple signs of aging like puffiness, fine lines, wrinkles, loss of firmness, or elasticity.
Nuface Trinity Facial Toning Device
Pick this facial toning device to achieve a toned and contoured face. It is suitable for all skin types and works instantly by noticeably reducing fine lines and wrinkles. We highly recommend this product to achieve a younger-looking complexion in an effortlessly fast manner.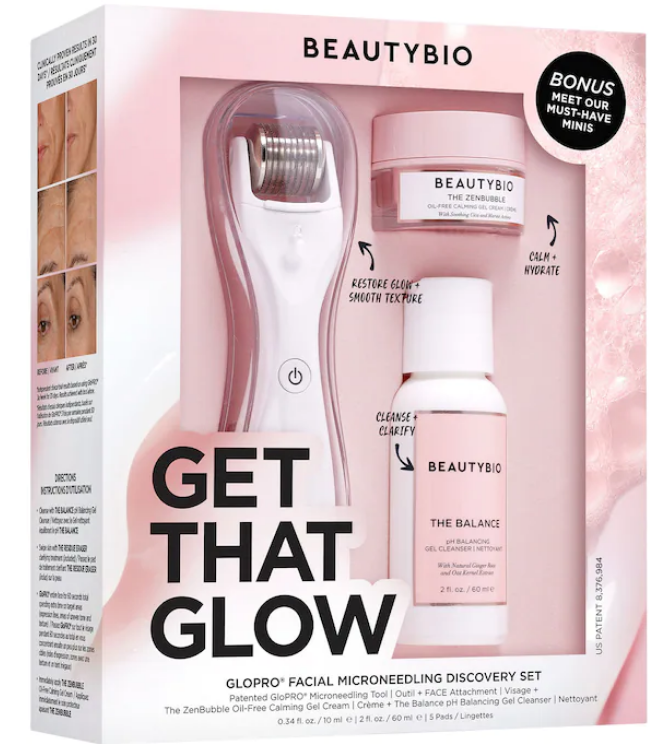 BeautyBio Get That Glow – GloPRO Facial Microneedling Discovery Set
This is an award-winning tool that is one of the highly reviewed products on Sephora. You need this facial regeneration tool to amplify your skin's absorption power. Pick this to achieve a more even-toned, firmer, younger, and smoother-looking skin. It is safe and suitable for all skin types.
Since Kiehl's 1851 Super Multi-Corrective Anti-Aging Face and Neck Cream
Another excellent anti-aging product is this supercharged face and neck cream by Kiehl's. This clinically-approved cream is all you need to get rid of your wrinkles, uneven skin tone, and uneven texture. It is safe and suitable for all skin types.

Model Off Duty Beauty Youth Glow Day Serum
We highly recommend this Model Off Duty Beauty serum if you want a youthful-looking glow almost instantly. This clean beauty serum is the product of a careful selection of only the purest and the most powerful ingredients to brighten and tighten your aging skin. The best part about this serum is it is suitable for all skin types. In fact, the Youth Glow Day Serum is the one. This product can make your skin look ten years younger in just a few applications.