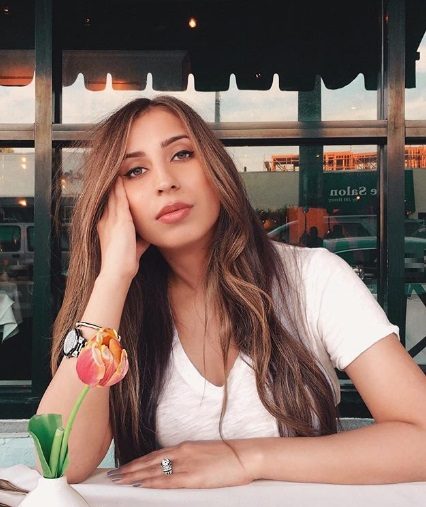 If you are a skincare enthusiast, you must have heard about AHAs. But the really long name of the complicated ingredient must have left you baffled, and you probably didn't bother to find out what exactly this ingredient does. Don't worry, though, because we have included everything you need to know about Alpha Hydroxy Acids or AHAs. Right from the benefits of AHAs to the best AHA-infused skincare picks, below is your guide to an excellent skincare ingredient.
What is AHA?
AHAs, which are also known as Alpha Hydroxy Acids, might sound scary, but they are not. AHAs are simply a group of acids that are popularly used in a wide range of skincare products. Found and sourced from both animals and plants, these acids contain anti-aging properties, and hence, you can find them in cleansers, serums, and toners. Numerous acids come under the term AHAs, such as:
Citric Acid (Found in Citrus Fruits)
Hydroxycaproic Acid (Found in Royal Jelly)
Glycolic Acid (Found in Sugar Cane)
Hydroxycaprylic Acid (Found in Animals)
Malic Acid (Found in Fruits)
Lactic Acid (Found in Lactose)
Tartaric Acid (Found in Grapes)
Top Benefits Of AHAs
As mentioned above, seven acids fall under the umbrella term AHAs, but lactic acid and glycolic acid are the skincare industry's favorites, thanks to their gentle composition which repairs and nourishes the skin without leaving any ill effects in their wake. But that's not all. Listed below are all the amazing benefits that AHAs offer to the skin:
Enables healthy exfoliation
Boosts the production of natural collagen 
Improves the blood flow, resulting in a natural-looking flush
Corrects discoloration, scars, as well as spots
Reduces wrinkles and fine lines 
Prevents the appearance of acne
Brightens the skin's complexion
Absorbs into the skin quickly
The Comparison: AHAs vs BHA
It is easy to get confused between AHAs and BHA, which is also known as Beta Hydroxy Acid. But here's one major difference between the two – AHAs are derived from several acids while BHA is derived from a single acid – salicylic acid.
AHAs' and BHA's uses differ too. AHA-enriched products come with anti-aging properties, while BHA- infused skincare products target acne-prone, sensitive skin. So, if you have sensitive skin and you suffer from premature aging signs, you can include both AHAs and BHA into your skincare routine in a gradual manner.
FC's EXCLUSIVE RECOMMENDATION: Top 5 AHA-Infused Products
The Glow Potion Exfoliation Toner by Model Off Duty Beauty is the go-to AHA-based toner for a perfect skincare routine. This exfoliating toner is filled with glycolic acid and several other powerful ingredients. Every ingredient in this product is 100% clean, vegan, and natural. It is gentle and effective at the same time and boosts the natural production of new skin cells, resulting in plump, supple, bright, and youthful skin. 
Prism 20% AHA + 5% BHA Exfoliating Glow Facial
Another gentle yet powerful skincare pick brimming with the benefits of AHAs as well as BHA is the Prism 20% AHA + 5% BHA Exfoliating Glow Facial. With 20% AHAs and 5% BHA, this skincare product suits all skin types and targets issues such as uneven skin texture, aging signs, and enlarged pores. 
This Tata Harper product is the perfect amalgamation of AHAs and BHA. This face serum restores a refined version of your skin by making it look younger and brighter, thanks to other ingredients such as vitamin C. It suits oily and combination skin and targets skincare issues such as dark spots and dullness.
Pick this exfoliating cleanser enriched with the goodness of exfoliating acids and jojoba beads that revitalize your skin. This product tackles dullness as well, thanks to salicylic acid, lactic acid, as well as glycolic acid swimming within. Get this cleanser for youthful-looking, moisturized skin.
Youth Power + Repair Night Cream
This amazing night cream is what you need in order to repair the skin and giving it a youthful complexion. It is filled with the power of AHAs that deliver significant results in a single night's use. Pick MODB's Youth Power + Repair Night Cream to improve your skin's texture like never before. This clean cream leaves the skin with a dream glow and the essential nourishment it always craved.
Up Next: 9 skincare picks that will take 10 years off your age