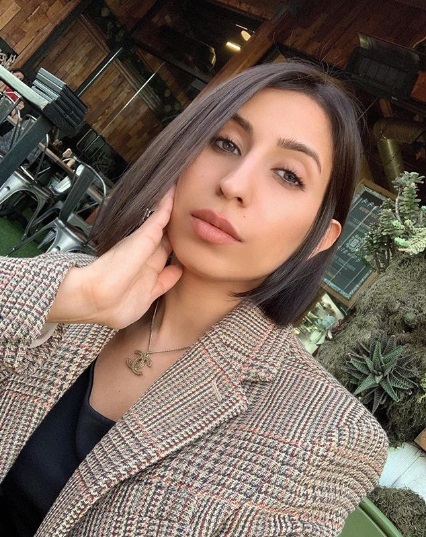 Have you been told dull skin, uneven skin tone are simply signs of aging? Well, they are, but they are also completely avoidable and reversible. Yes, you read that right. With accurate skincare, you can reverse your signs of aging and bring back your youthful glow. All you need is the right blend of natural, organic anti-aging ingredients in your skincare products. Scroll below to check out the most effective ingredients that offer plump, glowing, clear skin.
Best Skincare Ingredients
1. Bakuchiol
Bakuchiol is a natural alternative for retinol. Yes, you read that right. Retinol is known to exhibit anti-aging properties. But, it has its side effects. Whereas bakuchiol has all the goodness of retinol without the side effects. It works to improve the elasticity as well as the firmness of your skin. If you want naturally younger-looking skin, you must pick a bakuchiol-filled skincare product. This natural ingredient helps by eliminating all the visible signs of aging like fine lines or wrinkles.
2. Squalane
Squalane is an essential ingredient that our body already produces. Thereby, it blends well with the body. Squalane is sourced from natural products like olives, rice bran as well as sugarcane. It works by balancing your skin's oil production. Furthermore, it helps in the production as well as retention of essential moisture to keep your skin hydrated and clear. Also, this natural ingredient is a reservoir of anti-aging properties.
3. Vitamin C
This is another effective yet natural skincare ingredient that has excellent anti-aging properties. It is naturally derived from citrus fruits. Moreover, it has the power to stabilize as well as create collagen molecules, making your skin look naturally younger. Pick a vitamin-C infused product for getting rid of dark spots, wrinkles, dullness, or any other signs of aging.
4. Ceramide
Ceramides are natural fatty lipids that our skin is partly composed of. However, in skincare products, they are procured from soybeans, wheat germ, or brown rice. They work well by naturally replenishing and renewing the ceramide that is lost due to aging or the harmful effects of the environment. Ceramides have immense power to restore the lost moisture. Apart from that, they work well to provide a natural protective shield for the skin.
5. Hyaluronic Acid
Hyaluronic acid is found in leafy green vegetables. The products infused with naturally sourced hyaluronic acid help in reducing fine lines as well as wrinkles. Apart from that, hyaluronic acid helps in retaining essential moisture and makes the skin plump. In fact, it is one of the best anti-aging ingredients for the skin.
Recommended Products:
To spare you the effort of visiting several online skincare brands and scrolling through countless natural ingredients infused skincare products, we have curated an exclusive list of reliable, best-selling, and highly reviewed skincare products that have natural ingredients swimming within them. Check it out:
Model Off Duty Beauty Youth Power + Repair Night Cream
Infused with natural ingredients like cranberry, coconut oil, and green tea, and bilberries – this night cream works on your skin to repair it from within while you sleep peacefully at night.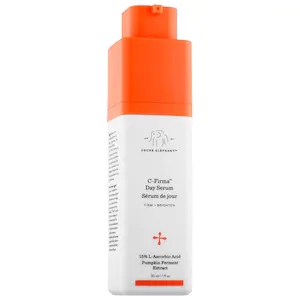 Drunk Elephant C-Firma Vitamin C Day Serum
Packed with Vitamin C, fruit enzymes, nutrients, and antioxidants, this day serum works to bring back that lost youthful glow on your skin and leaves it firm too.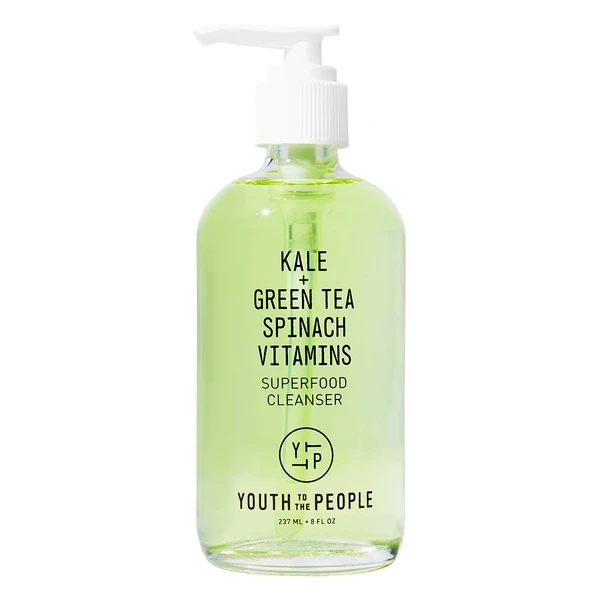 Youth To The People Superfood Antioxidant Cleanser
With kale, spinach, and green tea extract swimming around in this cleanser, you don't need to worry about experiencing any harmful side effects post your skincare routine – and your skin is sure to glow like never before!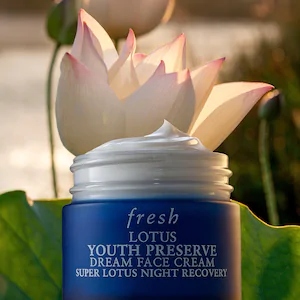 Fresh Lotus Anti-Aging Night Moisturizer
With super lotus and peach leaf extract, your skin will get back that youthful glow – all you need to do is apply this moisturizer to your face and leave it overnight!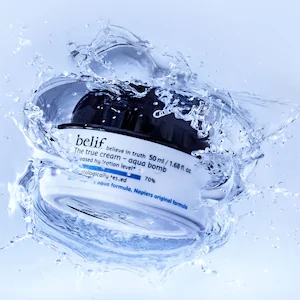 Ceramide 3, Glycerin, and Lady's Mantle come together in this cream to quench your skin's thirst for hydration, and leave behind a healthy, plump glow – it's named Aqua Bomb for a reason, after all!
Up Next: A face mask that delivers what it promises – a hydrated, glowing skin