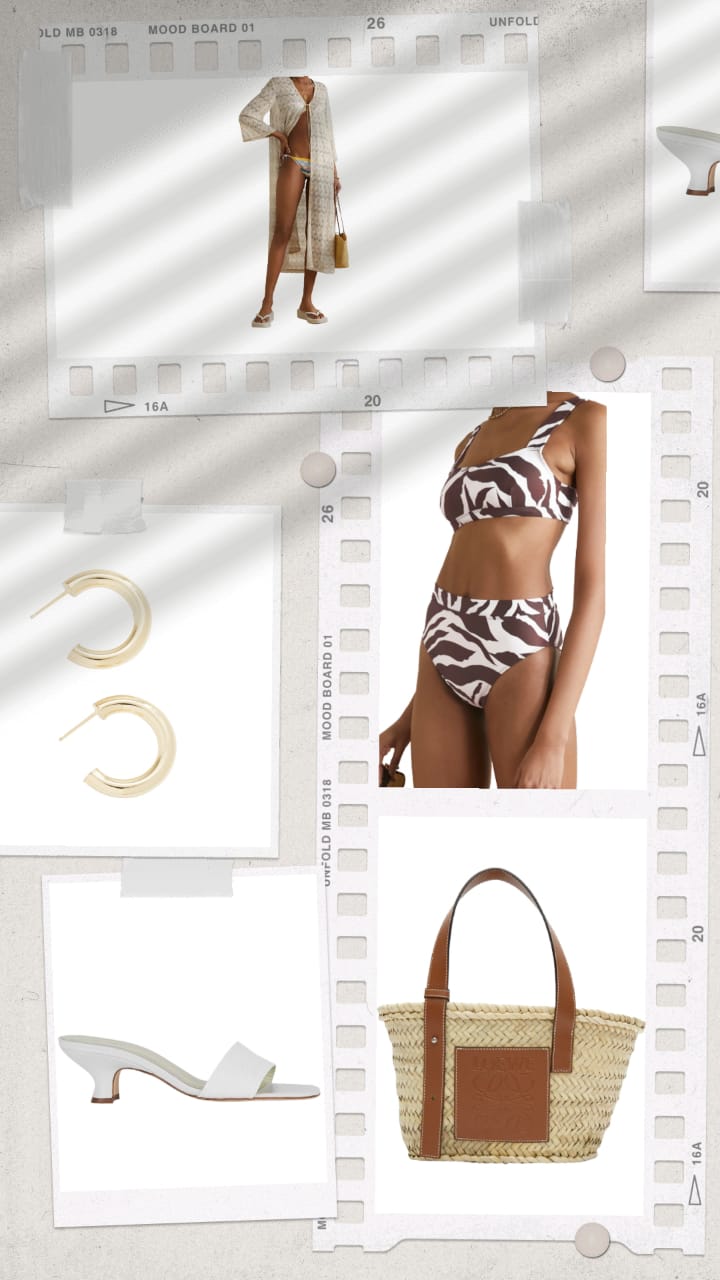 2020, to be honest, really killed everyone's plans for vacation. Now that we are stepping out and all of us have reached the light at the end of the pandemic tunnel, we know you, too, are planning for a vacation. After all, we need to refresh before jumping back to the 'old normal.' So, to give your vacay mood a boost, we have picked up a few vacation outfit ideas that are irresistible. These outfits are the new obsession of our editors as well as the entire fashion flock. Now give your travel diary and your lookbook a new twist with great vacay pictures and outfits too.
Be it a chic boho look offering kafta or a casually stunning one with a cut-out tank top, these outfits are cool, edgy, and one-of-a-kind. So, get ready because here's your chance to explore the world in the most voguish way possible. Don't wait up, just shop!
1. Quirky Prints 
Quirky prints deserve a special place in your wardrobe as they can effortlessly turn up the vogue factor of your look in the chicest way possible. The chill and laid-back vibe of this outfit will give your vacay mood a stylish boost.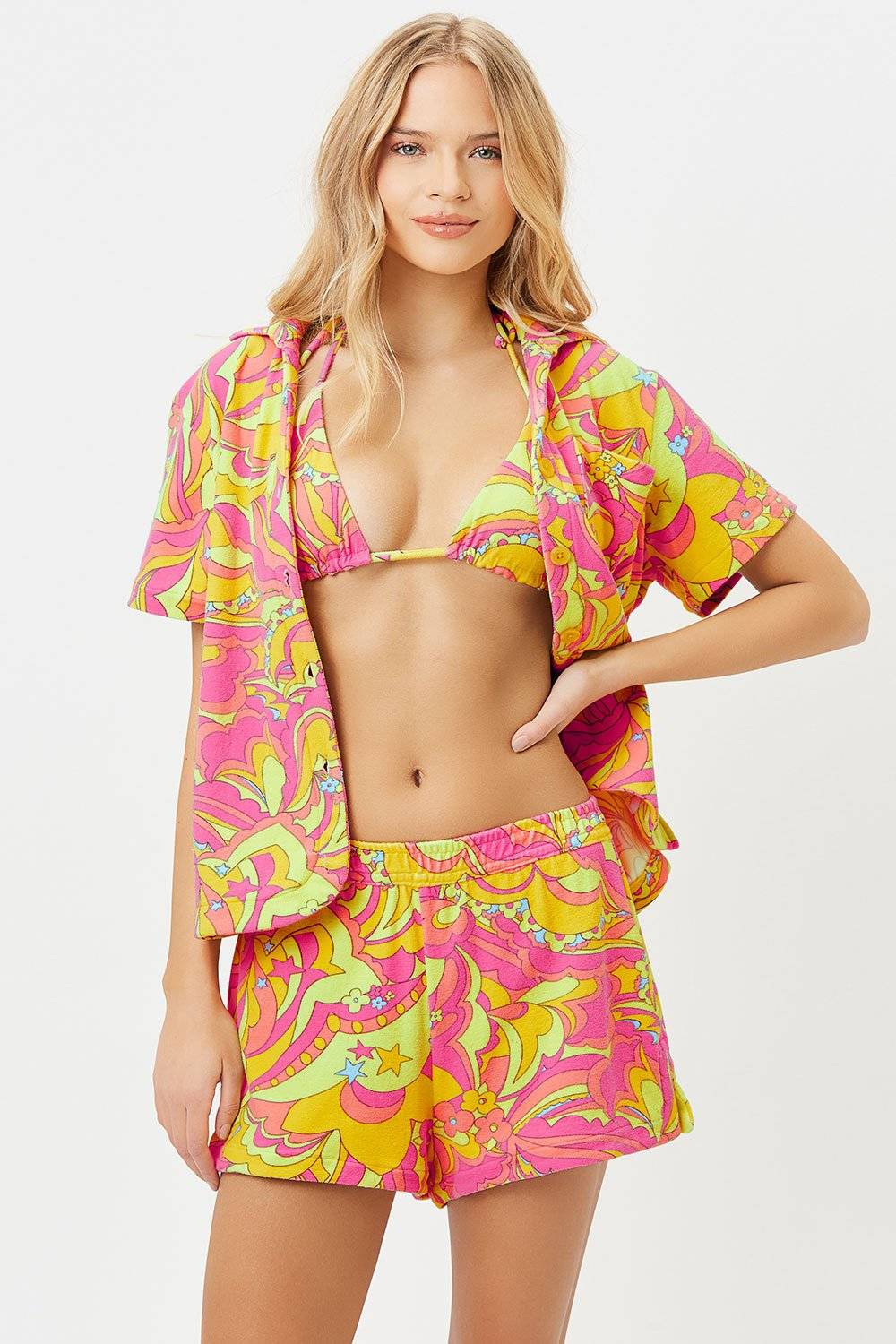 Frankies Bikinis Coco Terry Button Up Shirt ($130)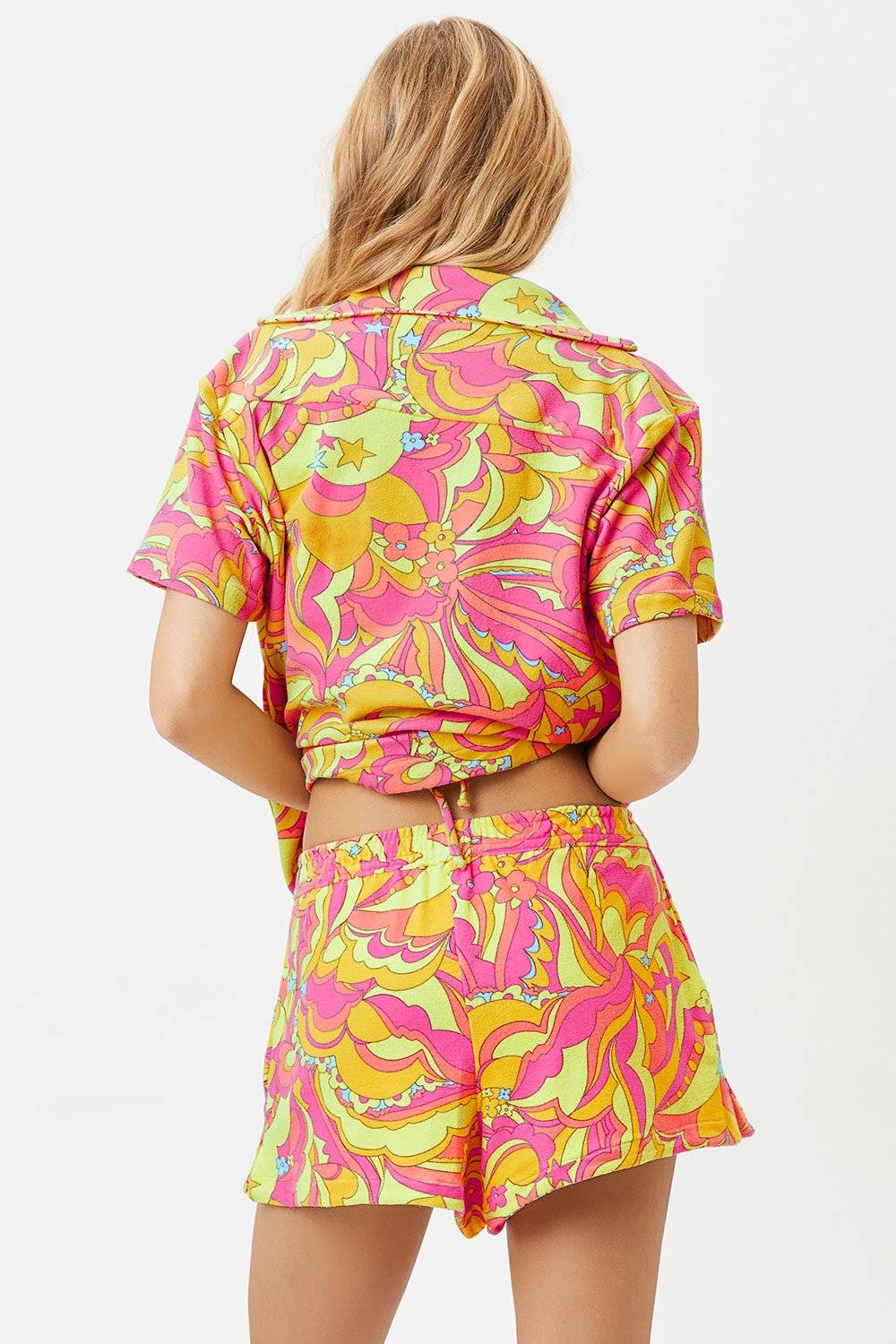 Frankies Bikinis Coco Terry Shorts ($105)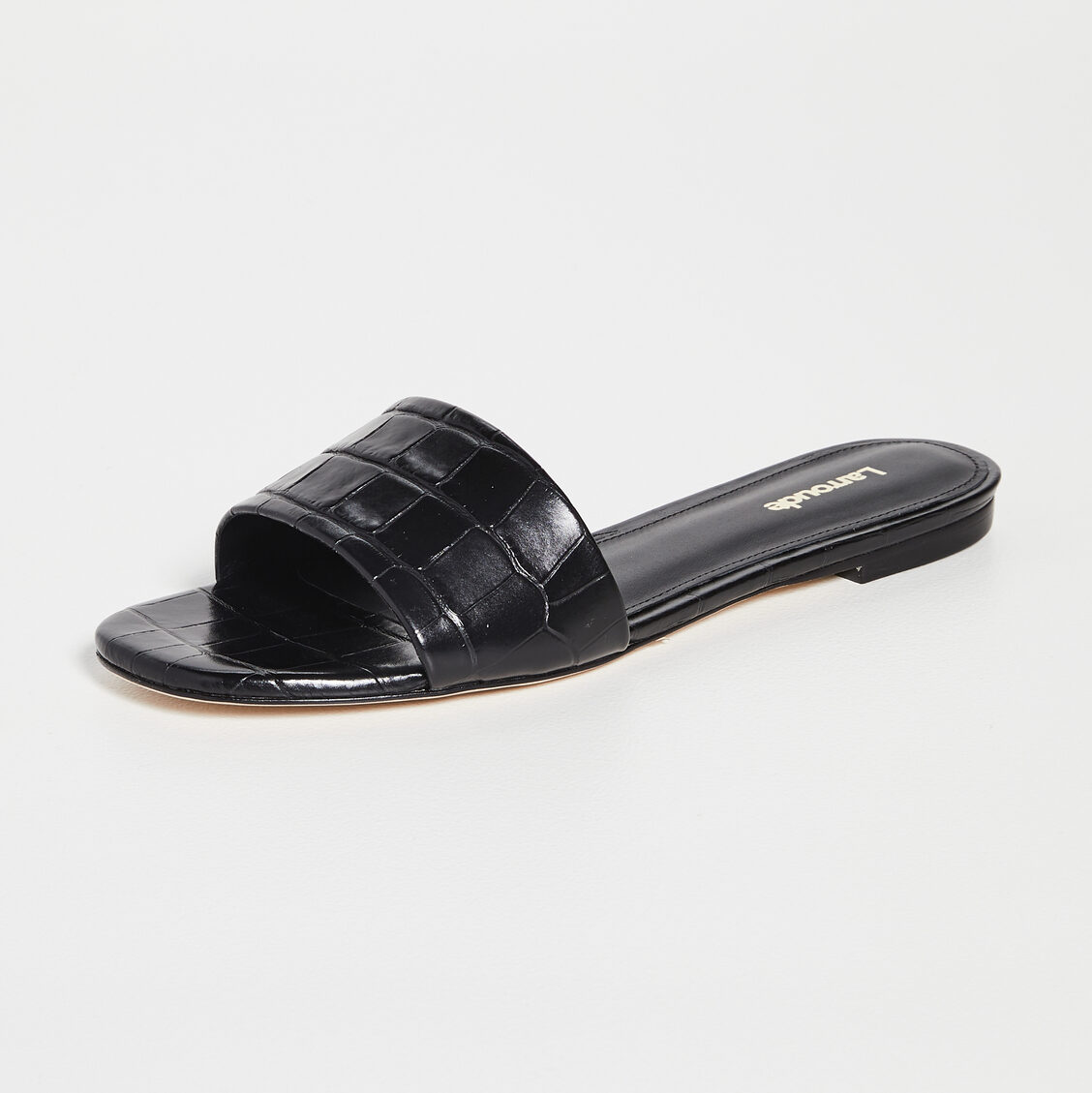 Larroude Ivy Slides ($185)
2. Yellow Charm 
To be honest, a summer vacay wardrobe is incomplete without yellow color. Also, mellow yellow is the biggest color trend of 2021, so you have every reason to immediately incorporate this outfit into your lookbook.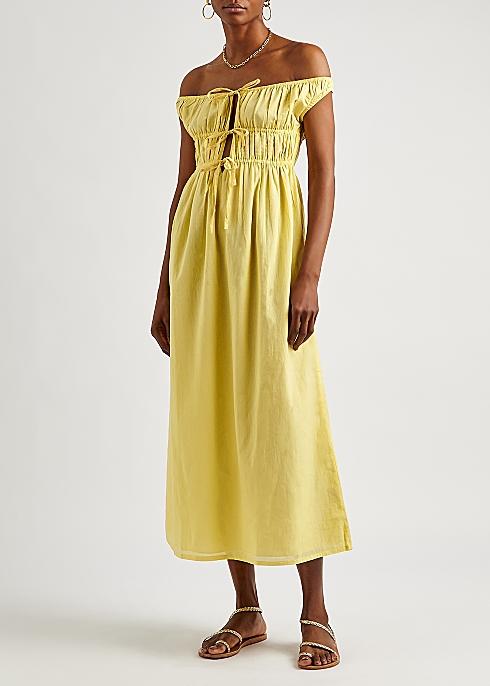 Gimaguas Antonia Yellow Off-The-Shoulder Midi Dress ($130)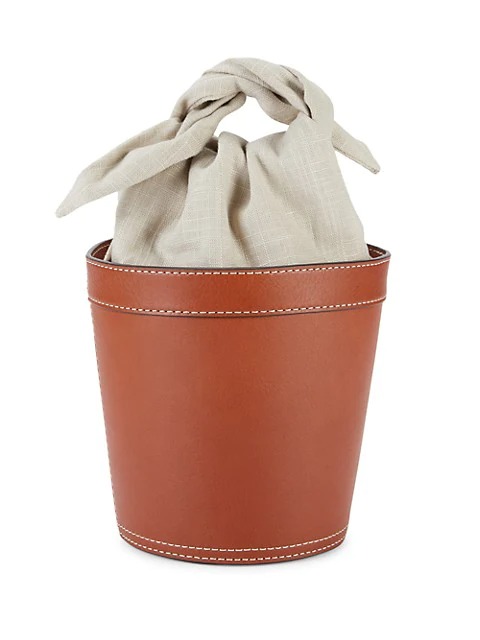 Staud Britt Leather & Canvas Bucket Bag ($325) $99.99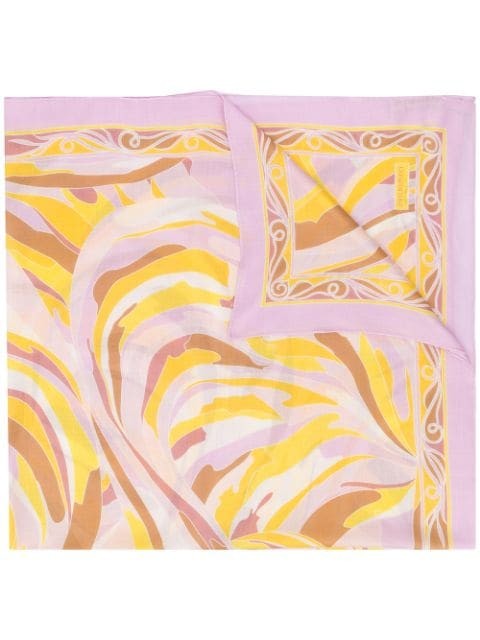 Emilio Pucci Vetrate print cashmere scarf ($1,015) $812
3. Casually Stunning
Though this outfit is meant for casual outings, it's undoubtedly stunning too. The cut-out tank top with yellow linen shorts and basket tote looks edgy with a peculiar twist.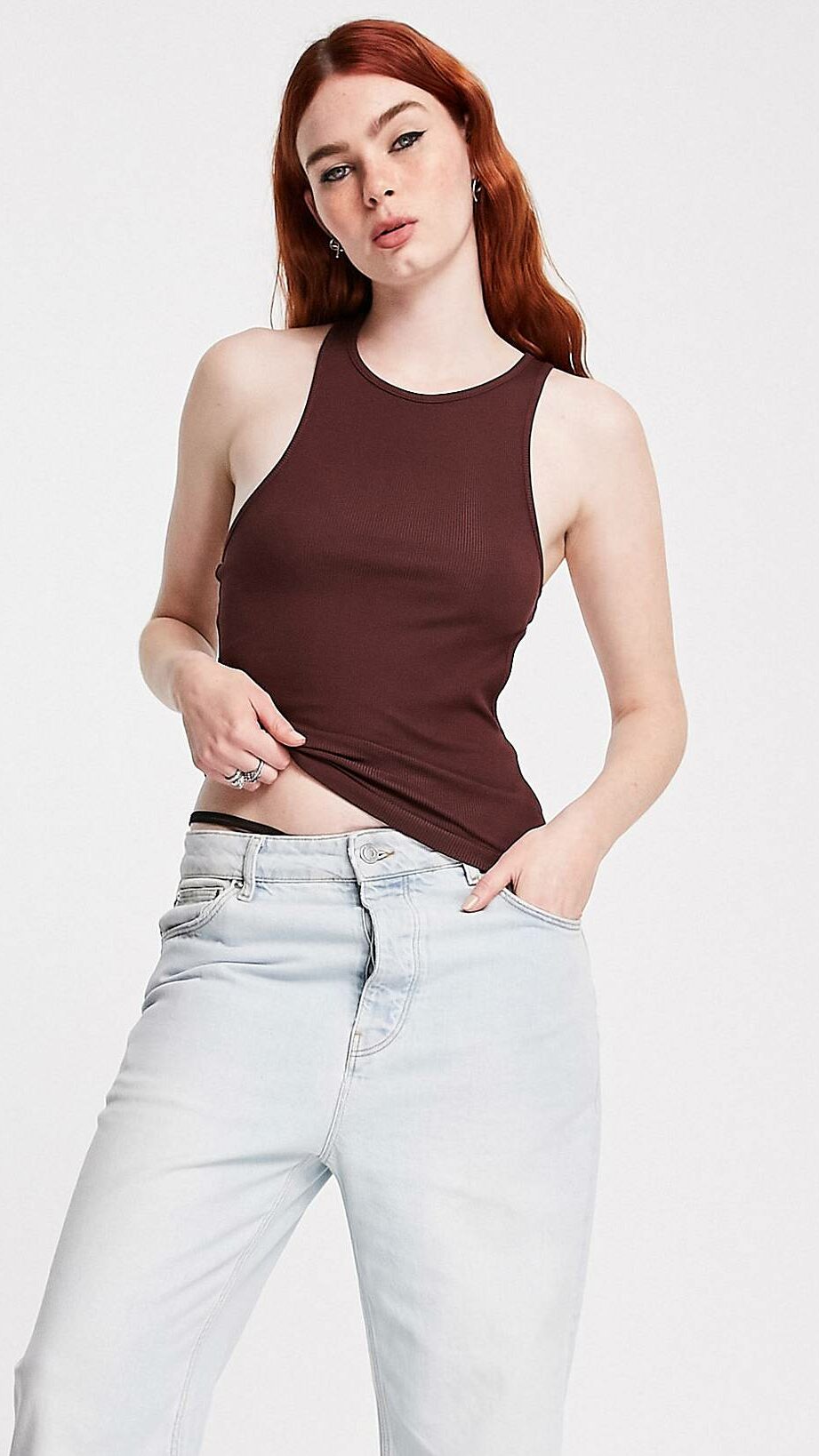 Weekday Fable organic cotton racer tank with cut out ($19)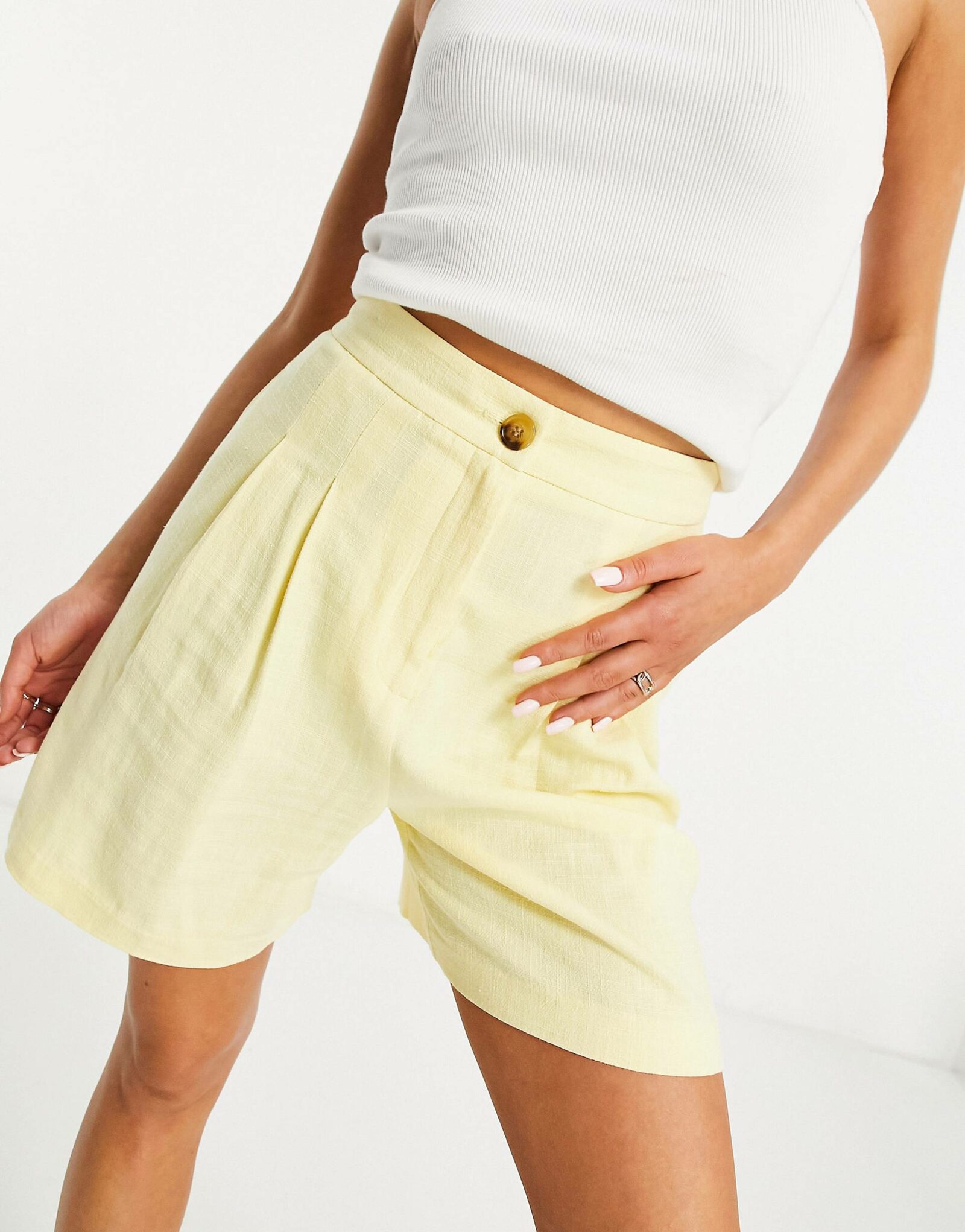 Asos linen mom shorts ($36)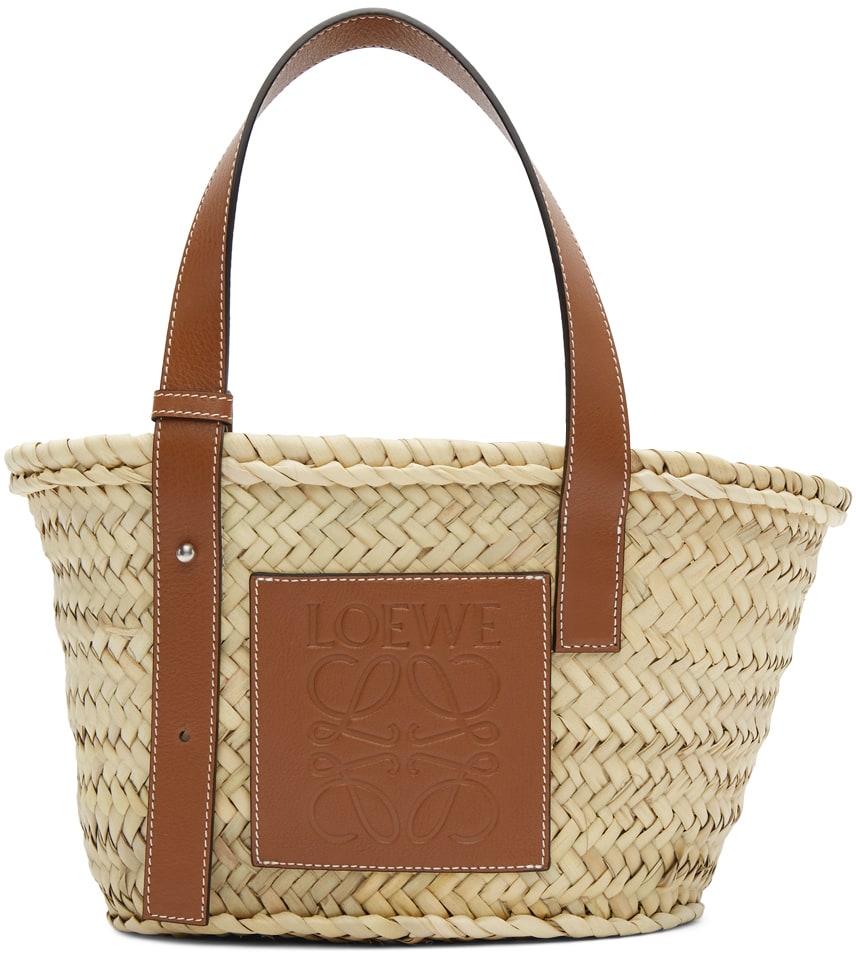 Loewe Beige Small Basket Tote ($450)
4. Swirly Maxi Dress
Take this swirl-worthy outfit for a spin, and we bet you'll end up thanking us. Be it the breezy white summer dress, gold-toned hoops, or oversized sunglasses, everything is super modish about this outfit for your vacation suitcase.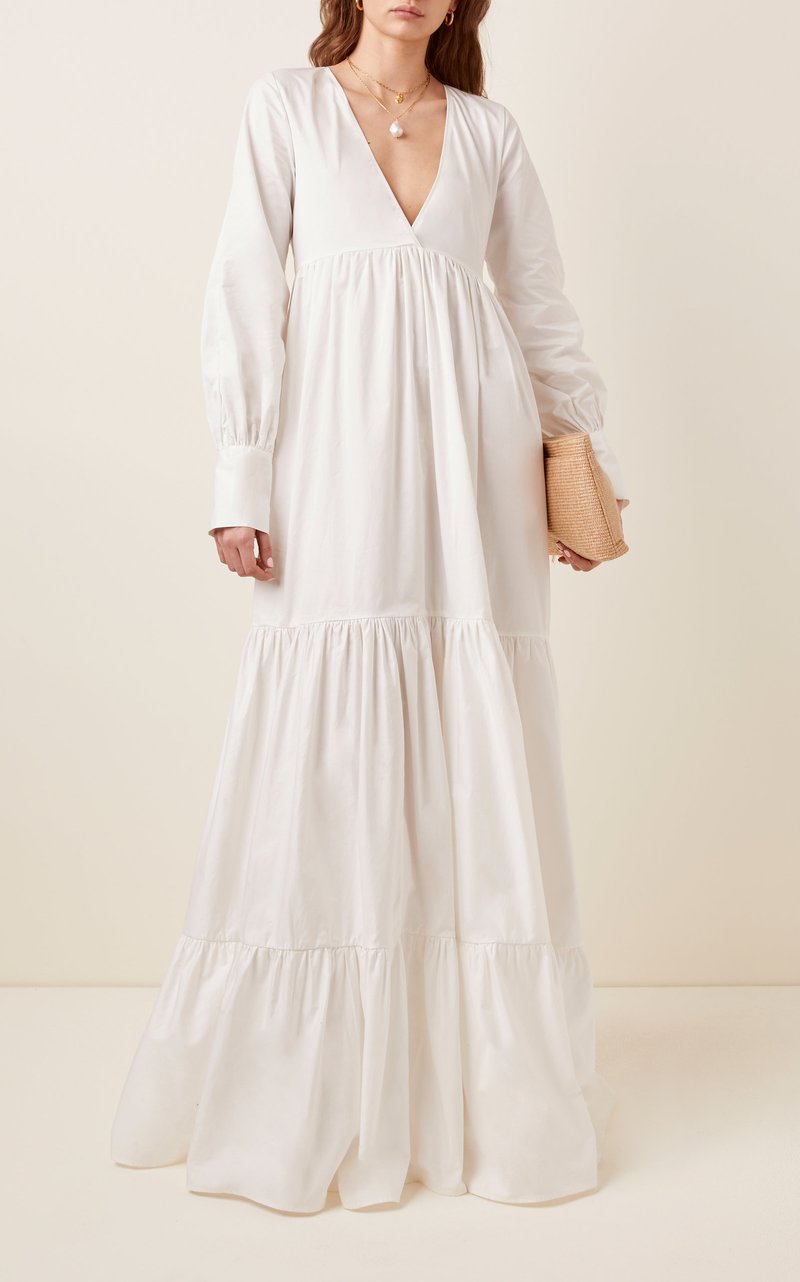 Kalita Circle Day Cotton Maxi Dress ($925) $463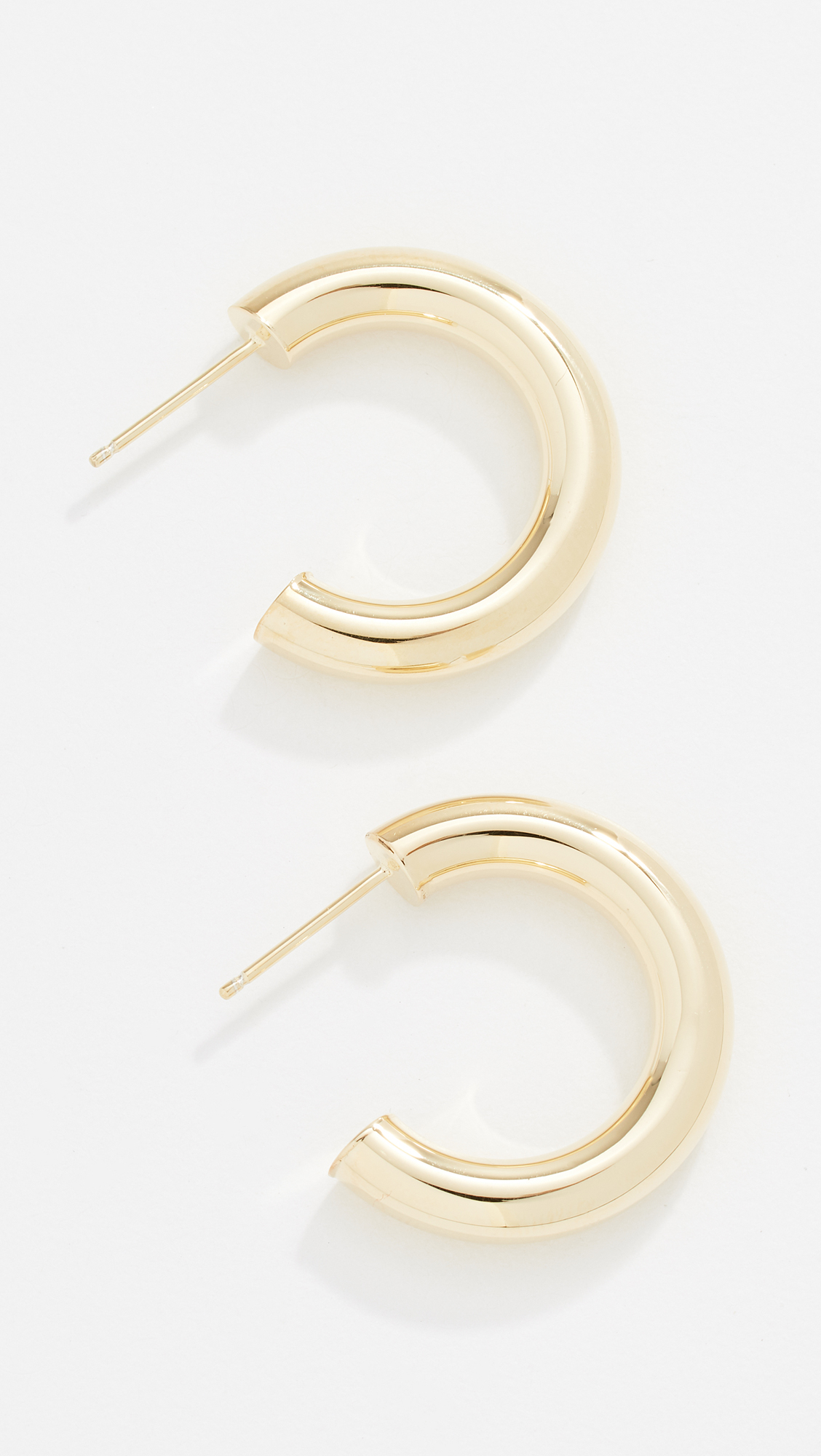 Jennifer Zeuner Jewelry Lou Small Hoops ($110)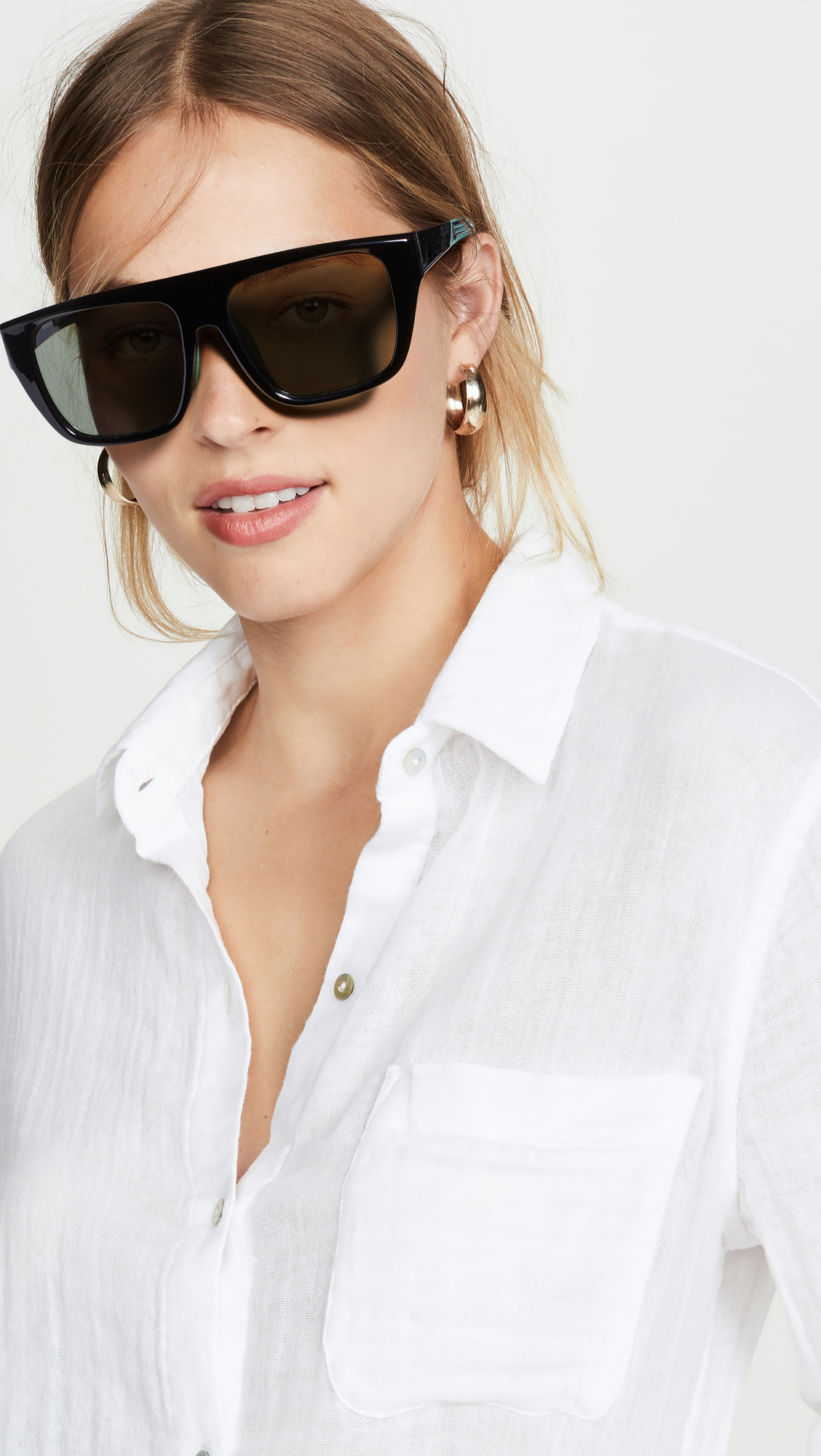 Indescratchables Grip 01 Sunglasses ($98)
5. Boho Chic
This outfit is meant for all your beach days. Thanks to the kaftan and zebra printed bikini, this outfit will infuse major boho-chic vibes into your look. You can take it up a notch by wearing kitten heels.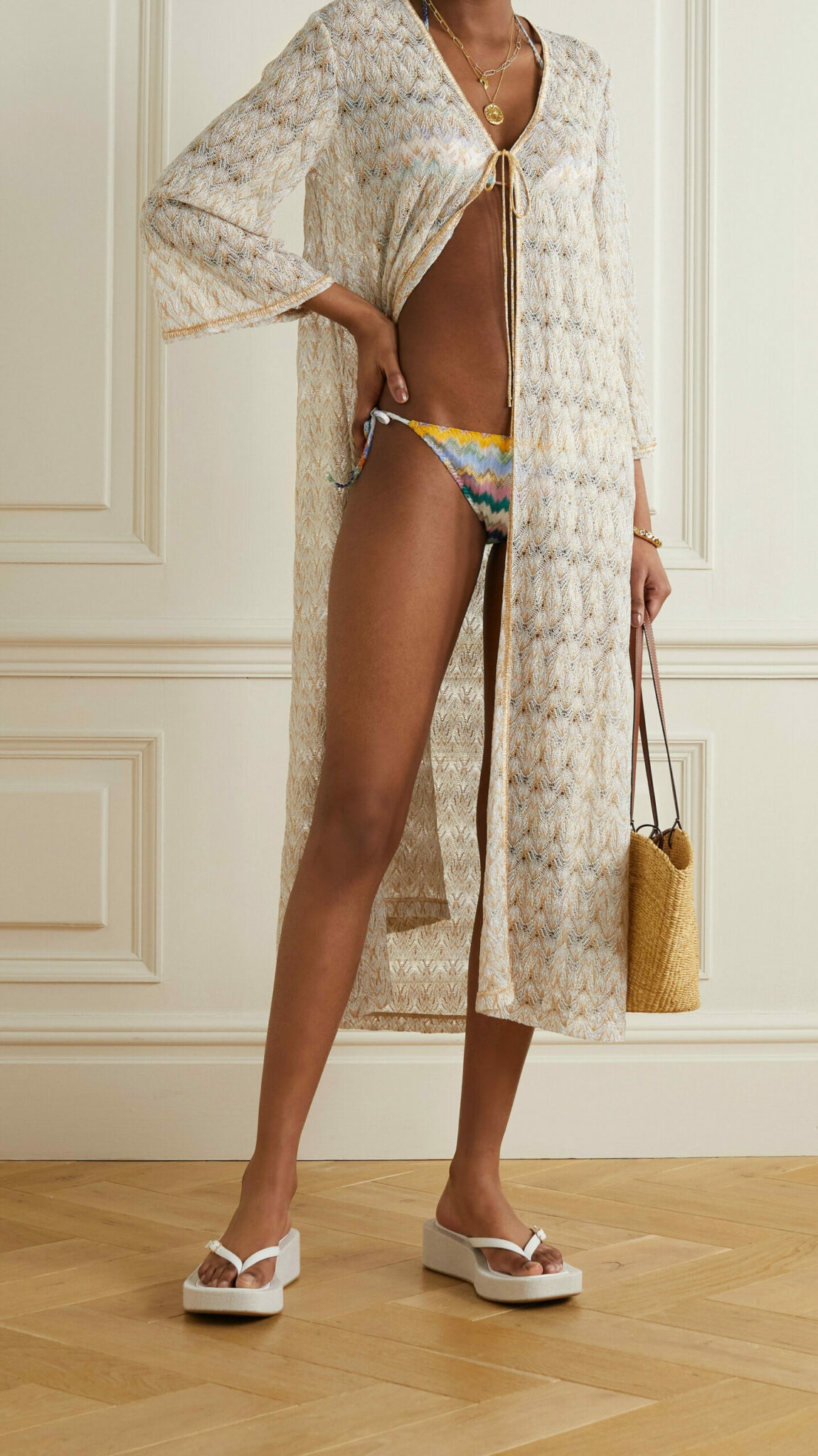 Missoni Mare metallic crochet-knit kaftan ($1,005)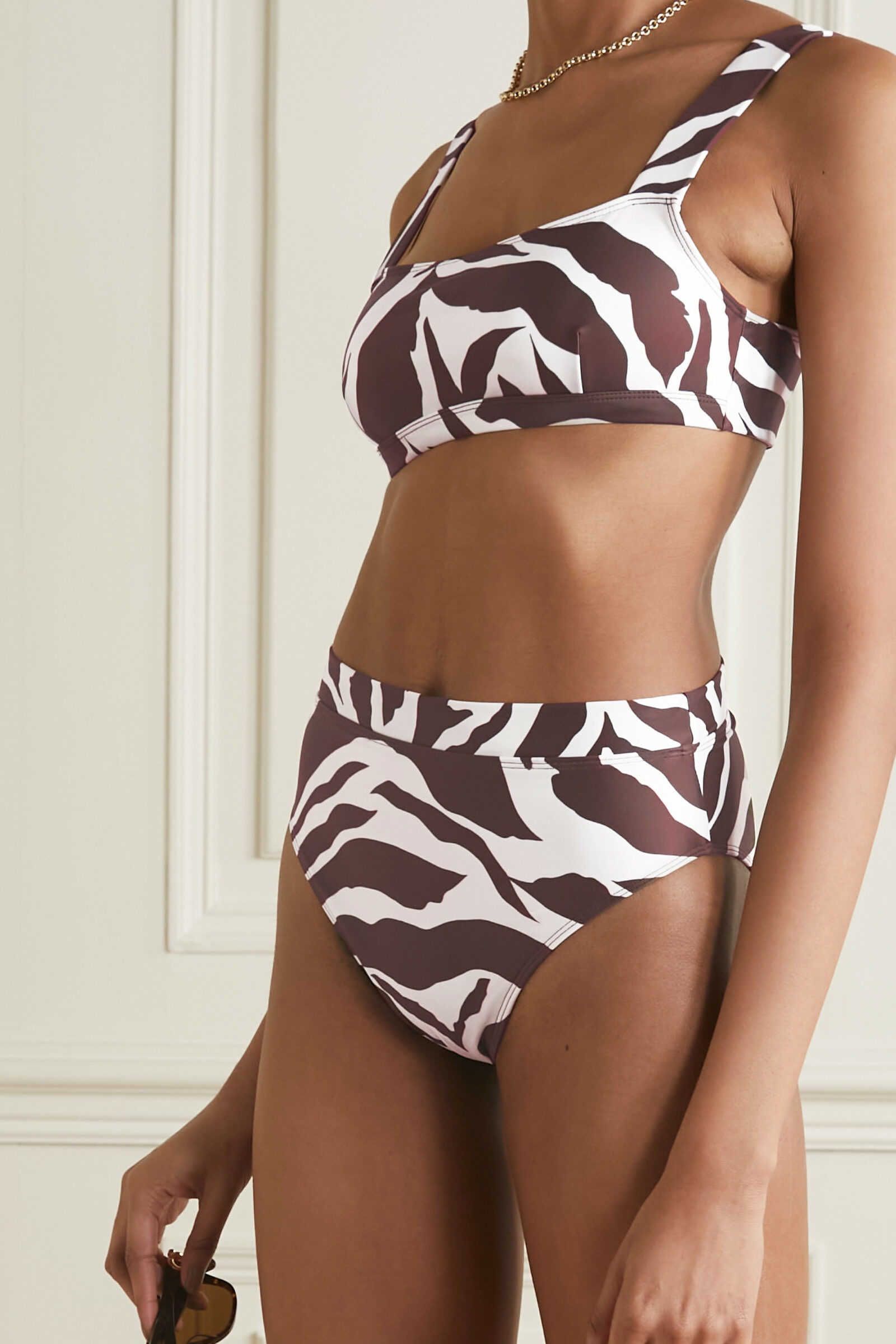 Faithfull The Brand Marta zebra-print bikini ($215)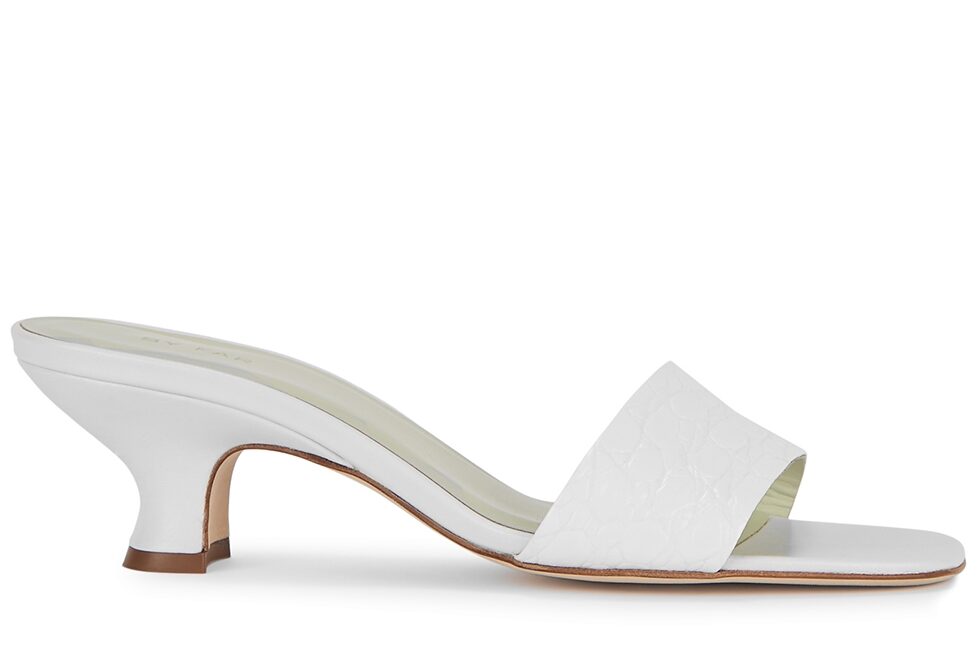 By Far Freddy 50 white leather mules ($‌420)