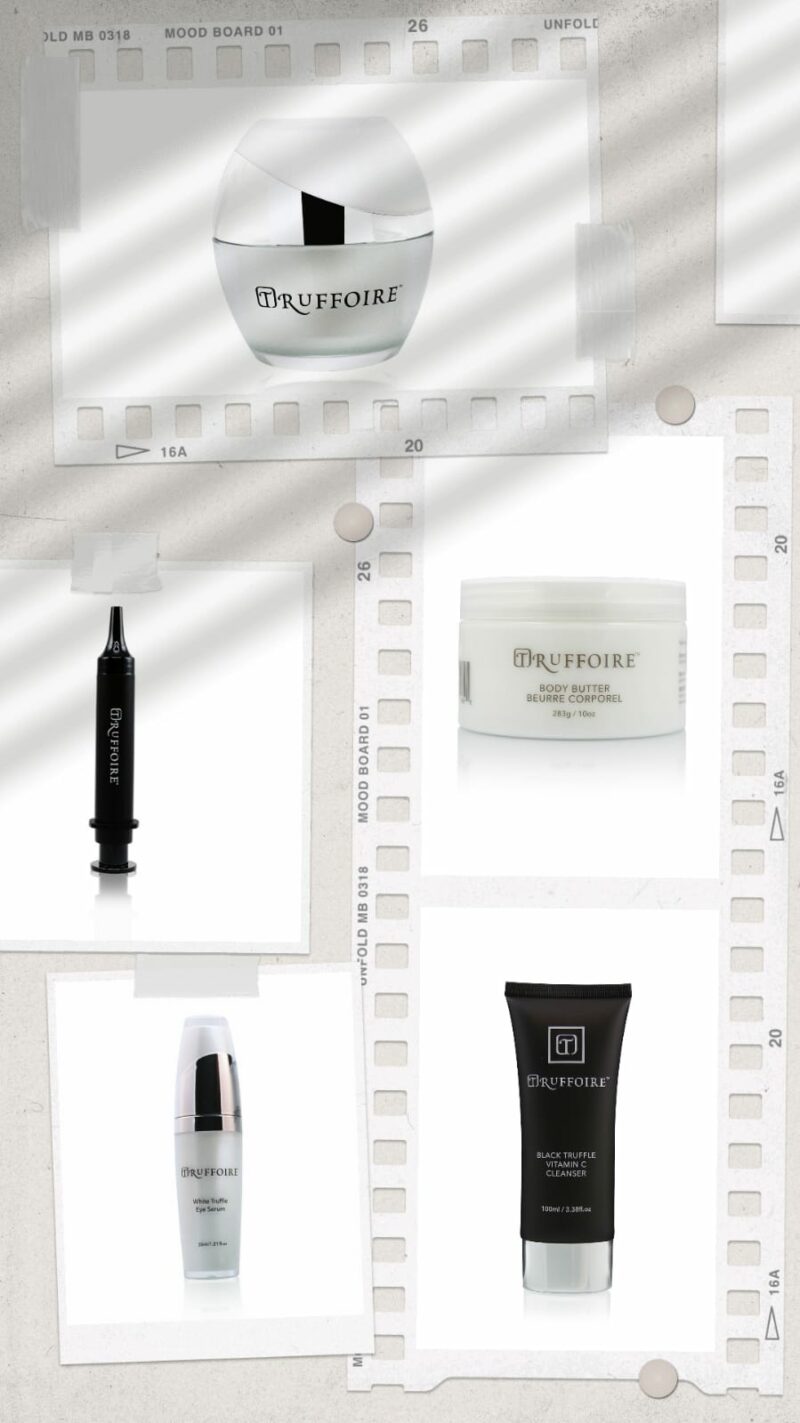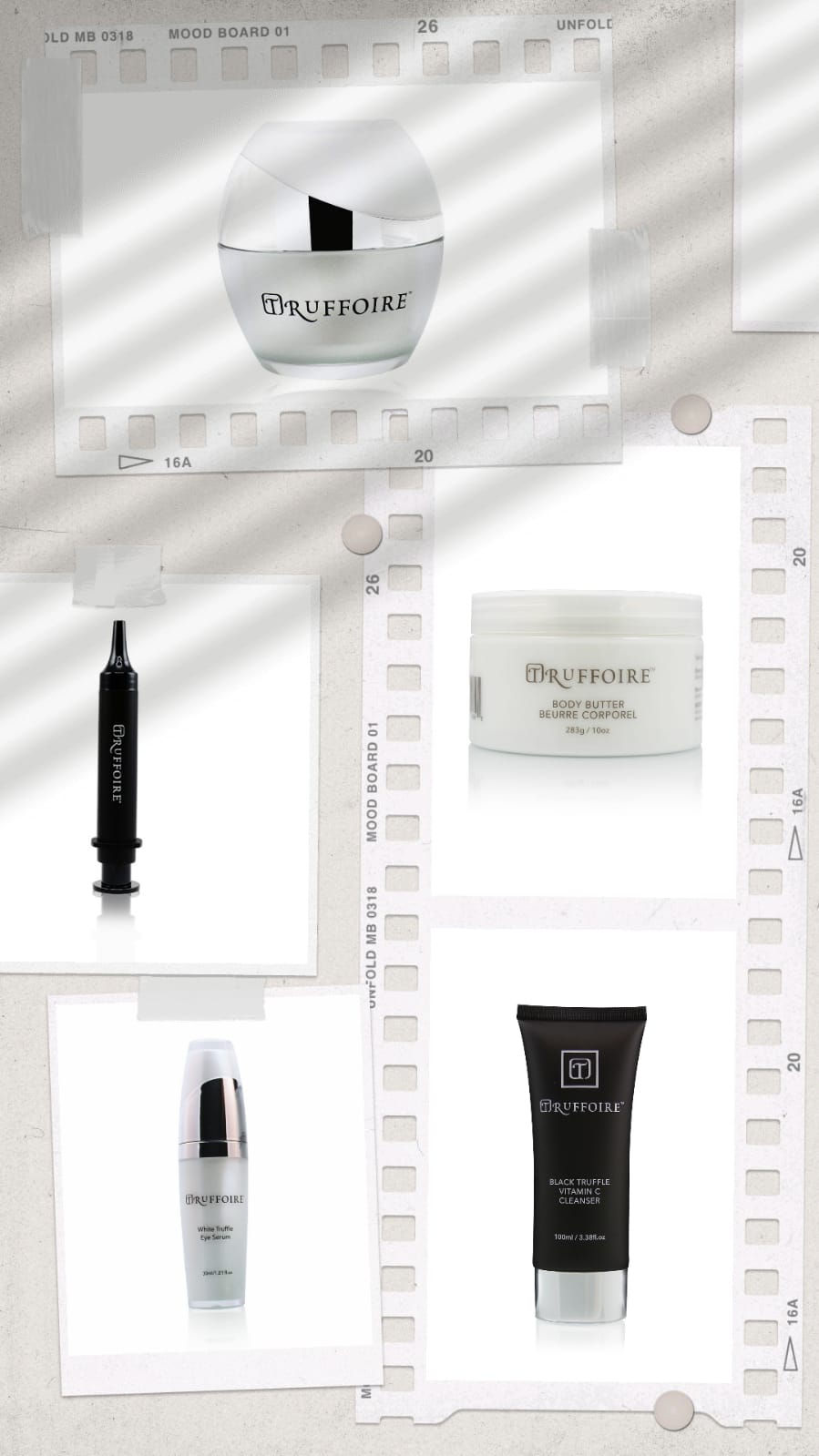 To say Truffoire is a luxury skincare brand is a bit of an understatement. Honestly, the brand is royalty personified! A gourmet skincare brand, committed to providing the best quality and really, really advanced anti-aging products, Truffoire is formulated with an extremely rich and much sought-after ingredient, truffles. Who would have ever imagined that this tiny delicacy would become an indispensable part of the skincare industry? According to Truffoire reviews by the clients of this skincare brand, both black and white truffles, which serve as the key ingredients in all the products offered by the brand, focus on reducing the appearance of fine lines and improving the tone of the skin, among other skin benefits. Truffoire is formulated with this signature ingredient along with other vitamins and minerals to take your skincare experience to the next level.
You can imagine our surprise when we first stumbled across this gourmet skincare brand. Like you, we also had questions. Why is Truffoire so expensive? Are Truffoire products good? Do Truffoire products work? We tried the best-selling Truffoire products to get our answers, and honestly, what we discovered left us in awe. Check out our Truffoire skincare reviews of the 7 best-selling products by the luxury brand to see if its products are worth your time and dime.
Truffoire Reviews – Check Out Our Honest Analysis Of The 7 Best-Selling Truffoire Gourmet Skincare Products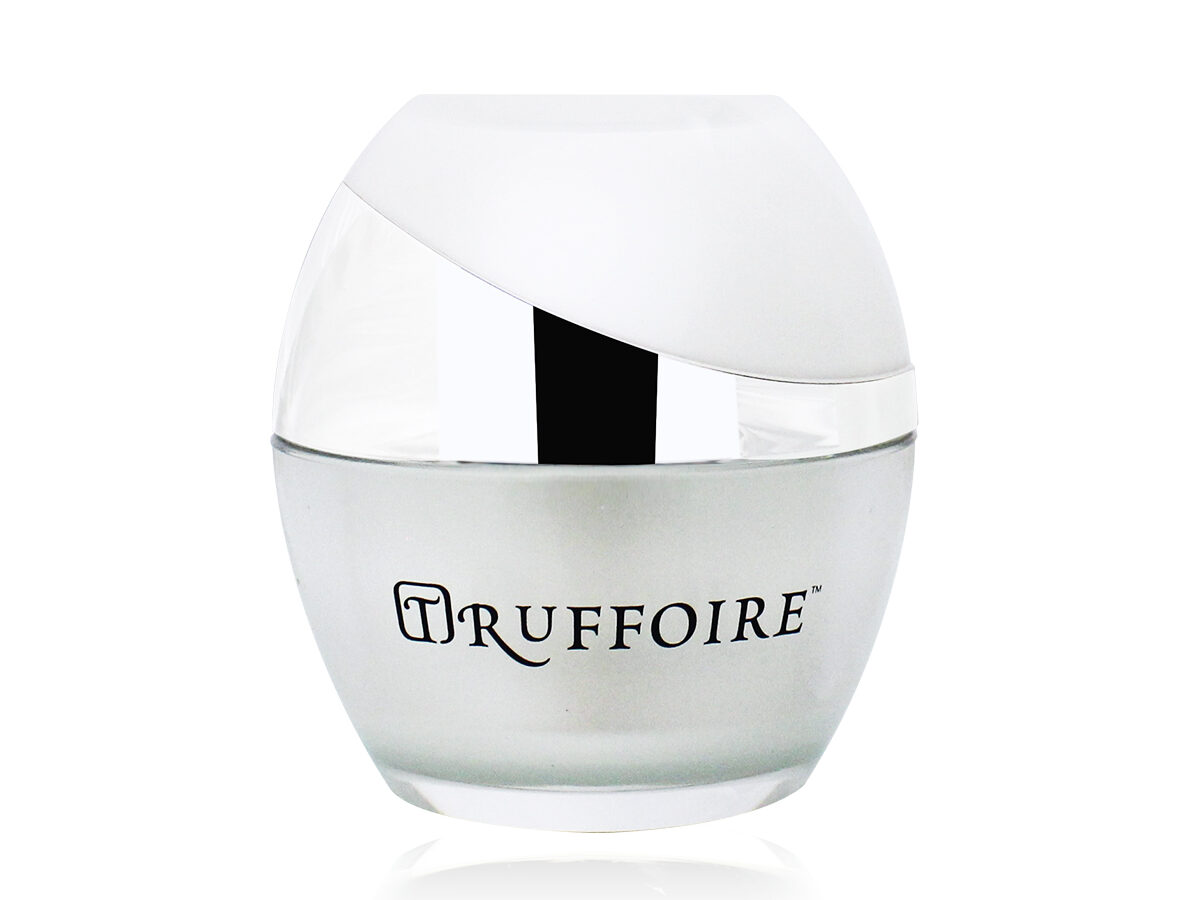 Truffoire White Truffle Day Moisturizer ($300)
A lightweight moisturizer to give your skin an instant burst of hydration and moisturization while pampering it with skin-loving ingredients.
Made with White Truffle Extract, Organic Safflower Oil, Shea Butter, Green Tea Extract, and Vitamin E.
The cream helps target fine lines and improve skin elasticity. It also reduces skin irritation, works well on sensitive skin, and shields the skin from UV damage.
The product is suitable for all skin types, even sensitive skin.
Apply after cleansing your face. Use daily for the best results.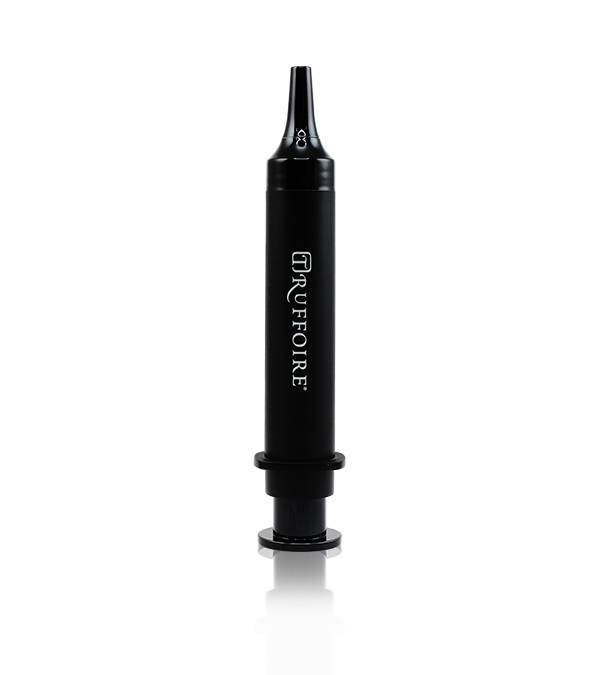 Truffoire Black Truffle Instant Repair Syringe ($1,250)
A one-of-a-kind non-surgical solution to achieve relaxed, youthful-looking skin that has a vibrant and luminous glow.
Made with Black Truffle Extract, Sodium Hyaluronate, Acetyl Hexapeptide-8, Vitamin E & A, and Avocado Oil.
Using it consistently keep skin fresh, rejuvenated, and radiant. The Truffoire syringe also instantly brightens the under-eye area instantly, makes the skin firm, and targets the appearance of fine lines and wrinkles.
The product is dermatologically-tested and hypo-allergenic. Suitable for all skin types.
Cleanse and dry skin before applying the solution. Pump out a tiny amount onto your fingertip and apply on areas that require repair.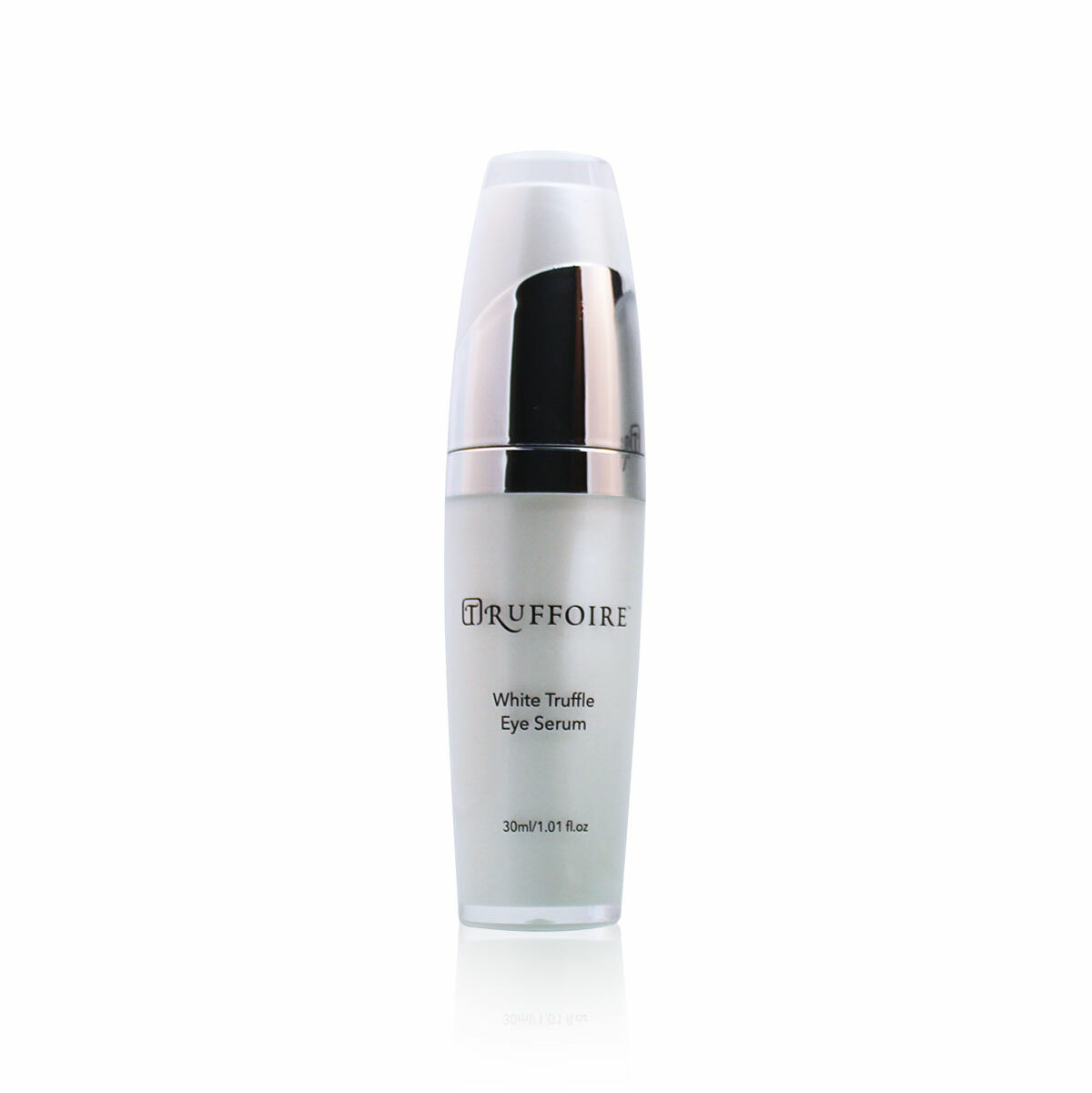 Truffoire White Truffle Eye Serum ($400)
A luxurious eye serum composed with White Truffle and other excellent ingredients to help make the delicate under-eye skin radiant and firm. 
Made with Vitamin C, Green Tea Extract, Aloe Vera, Palmitoyl Tetrapeptide-7, and Wheat Protein.
Helps reduce puffiness as well as inflammation around the eyes. The antioxidants present in the serum repair skin damage caused due to UV rays and exposure to pollution. The serum hydrates the skin and maintains the hydration levels in the thin skin around the eyes.
Truffoire eye serum is suitable for every skin type, even sensitive skin.
Apply a small amount to a cleansed face. Gently apply the serum on the under-eye area using your ring finger.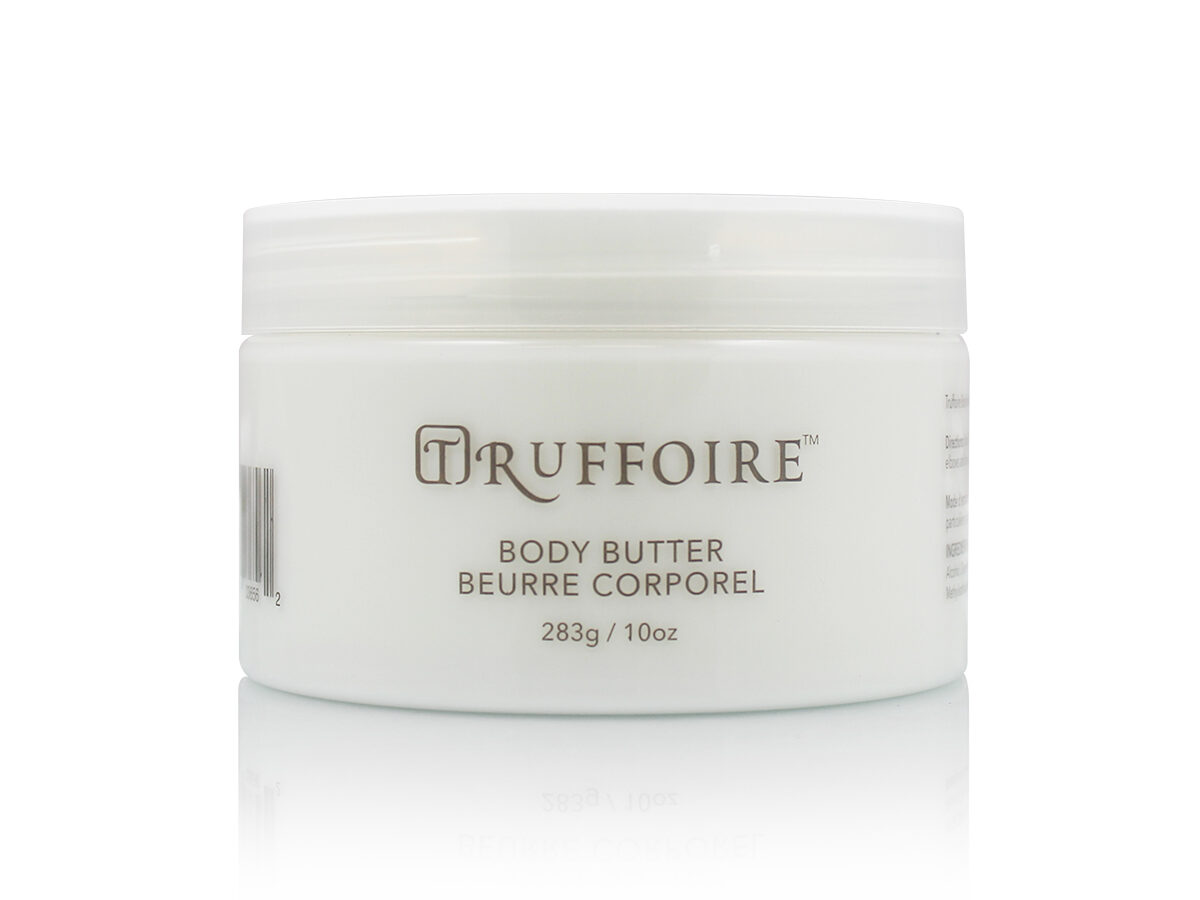 Truffoire Body Butter ($68)
A powerful Body Butter formulated with Shea Butter that offers smooth, radiant skin.
Made with Glycerin, Laureth-7, and Tuber Magnatum Extract (White Truffle).
Makes the skin feel relaxed and refreshed. Heals dry, skin to make it soft, plump, and moisturized. The body butter also gives the skin an irresistible glow.
Suitable for all skin types.
Apply a generous amount to cleansed skin.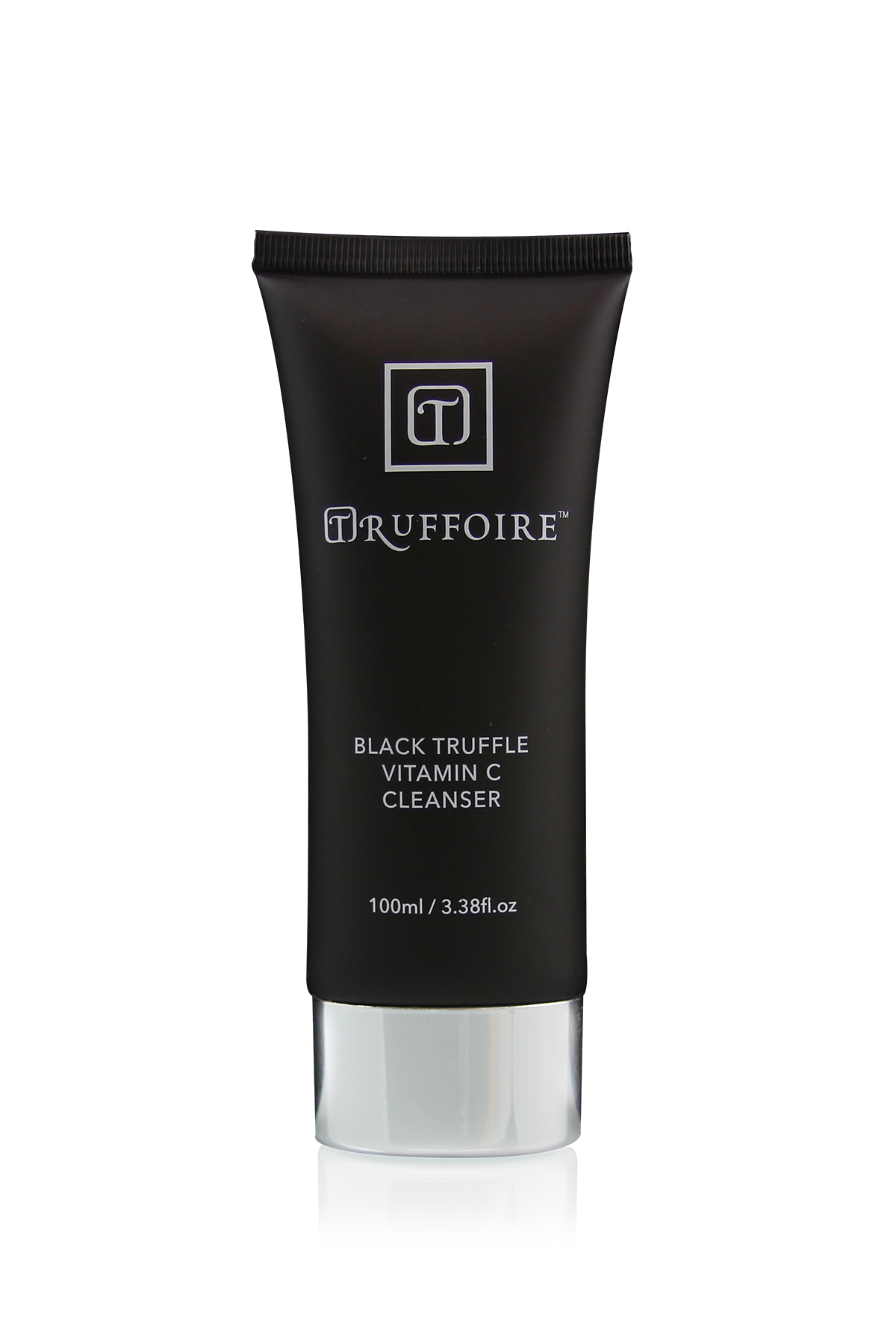 Truffoire Black Truffle Vitamin C Cleanser ($400)
A vitamin C-infused gel cleanser formulated to remove makeup and dirt from the skin for a cleansed look.
Made with Black Truffles, Organic Chamomile Flower, Organic Marigold Flower, Citric Acid (Vitamin C), and Organic Argan Oil
The cleanser improves collagen production, prevents melanin production, and targets wrinkles, resulting in firmer, softer-looking skin. Makes the skin feel fresh and calm.
Use the cleanser daily. It is suitable for all skin types.
Take a small amount on the palm of your hands. Apply onto the facial skin to create a lather, and rinse thoroughly.

Truffoire White Truffle Facial Peeling ($400)
A facial peel infused with the best quality ingredients to remove dirt from the skin and give it a refreshed look.
Made with White Truffles, Green Tea Leaf Extract, Bamboo Powder, and Vitamins C & A.
The product helps diminish the appearance of fine lines and wrinkles, promote collagen production, and improve circulation to make dull skin brighter, offering a healthy, radiant skin tone.
Suitable for all skin types, the product contains the best ingredients that sooth irritated skin and is also dermatologically- tested.
Apply on dry skin, in an upward circular motion, then rinse with cool water. Use at least twice a week.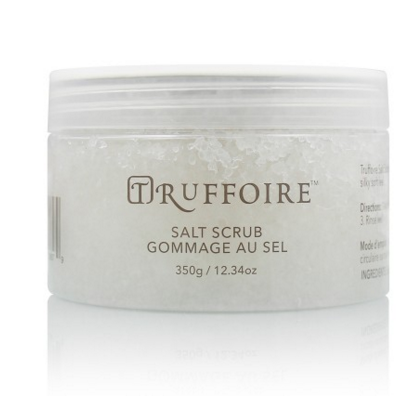 Truffoire Salt Scrub ($68)
Truffoire Salt Scrub is formulated with the right ingredients to gently exfoliate dry skin, offering it a smooth, soft feel.
Made with White Truffle Extract, Sea Salt, and Mineral Oil.
The scrub thoroughly exfoliates and removes dead skin cells, debris, dirt and more to make your skin clean and rejuvenated. It also helps combat loss of moisture and conditions the skin for a healthier appearance.
Truffoire Body Butter is suitable for all skin types, including sensitive skin.
Apply the scrub over wet skin. Massage in circular motions and rinse thoroughly. For best results, use at least once a week.